London flooded, +20/+22°C until 10.10. and +20°C between 15.-20.10. near mostly calm conditions in England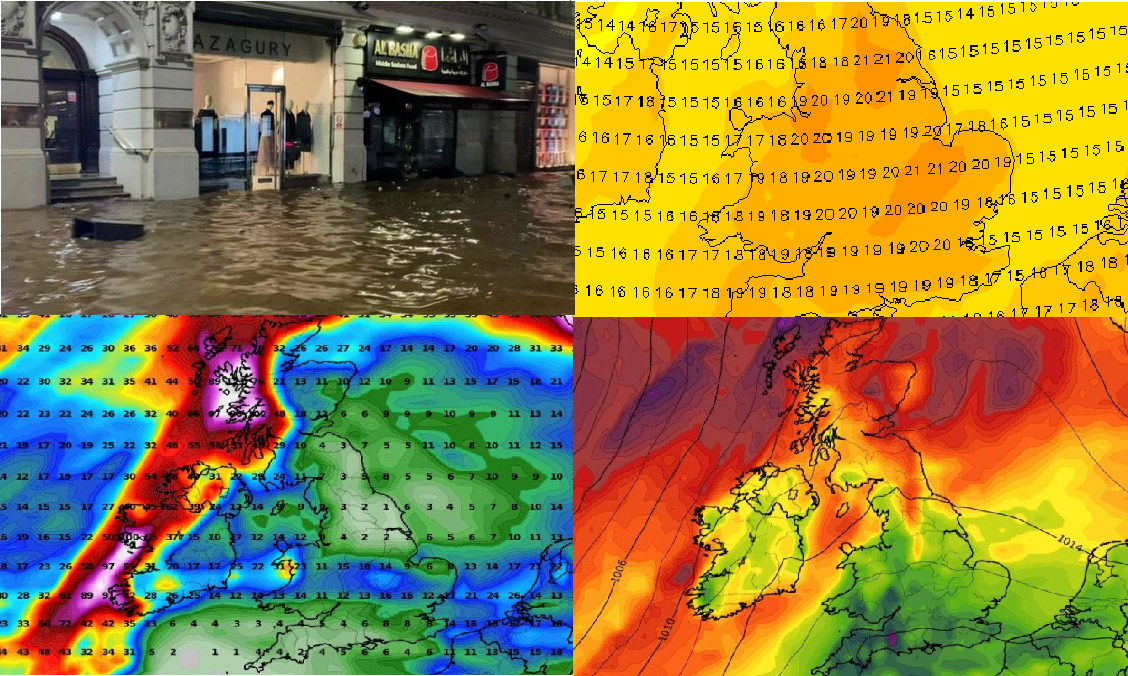 Despite flooding in London on Tuesday, 5. October 2021 and expected cold period between 10.-15. October, in Scotland with possible snow, relatively calm weather is forecasted for parts of England for the next 16 days, with low amounts of precipitation and weaker winds.
London, St. James park received on 5. October 35,4 mm / 24 hours and Little Rissington near Oxford 48,2 mm / 24 hours – it was enough to flooding streets, Tube and making damages associated with floodwater. The situation was watched by many, mainly British media.
However, the outlook for the UK and Ireland, mainly England is relatively calm, without significant rainfall and severe winds in England until 23. October 2021, while rains and winds should hit mainly western and northern Ireland, Northern Ireland, and Scotland.
Coldwave, which hits in the next period Europe /https://mkweather.com/a-long-lasting-coldwave-hits-europe-between-6-22-october-with-a-peak-around-12-18-october-frosts-and-the-first-snow-possible// will appear in the British Islands around 10.-15. October. While in central parts of Europe temperatures up to -10°C are possible /will be updated soon – cold outputs!), in Scotland should appear around 12. October only weak frosts or snowing in the mountains.
A period until 10. October brings maximum temperatures up to +20/+22°C and a period of 15.-20. October up to +20°C in England.
In England, the coldest day with a maximum temperature of +10/+14°C is predicted.
According to the newest 6-week forecast, British Islands should look forward to warm weather minimally until 15. November 2021 /https://mkweather.com/silence-before-a-storm-and-the-last-summer-like-weather-before-an-extremely-cold-winter-the-first-half-of-november-should-bring-indian-summer-in-europe-canada-and-siberia-forecast-until-15-novemb//, while around December 2021 and early January 2022, Beasts from the East are possible /https://mkweather.com/russian-meteorologists-expect-extreme-winter-around-december-january-2021-22/; https://mkweather.com/winter-2021-2022-forecast-a-peak-near-nao-already-in-december-ne-pacific-warm-blob-nao-and-early-spring-in-february-north-america-oppositely-warm-start-cold-end-of-winter//.
The situation with a gas and energy crisis will be during the next months still possible.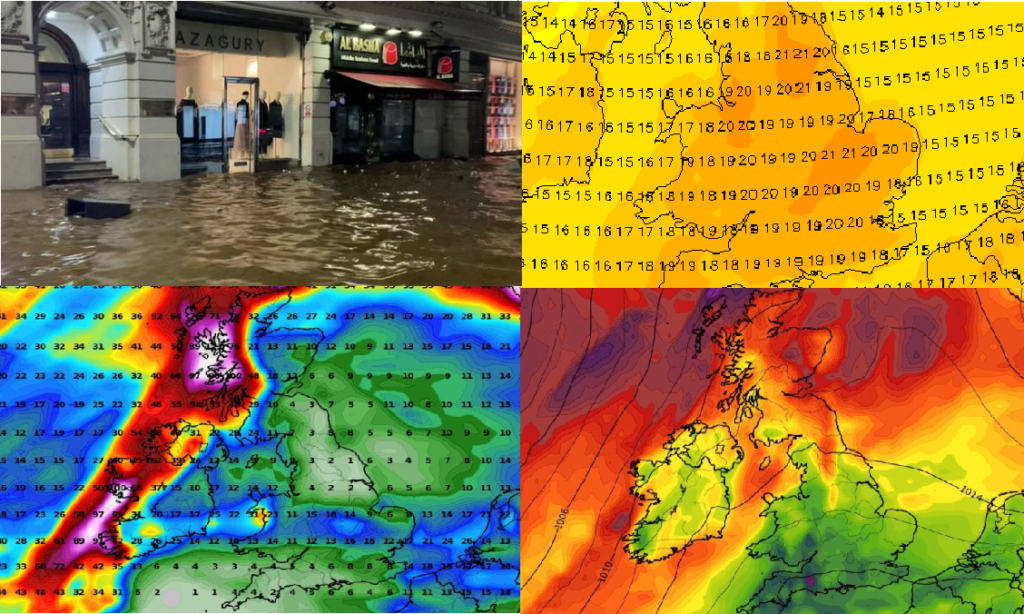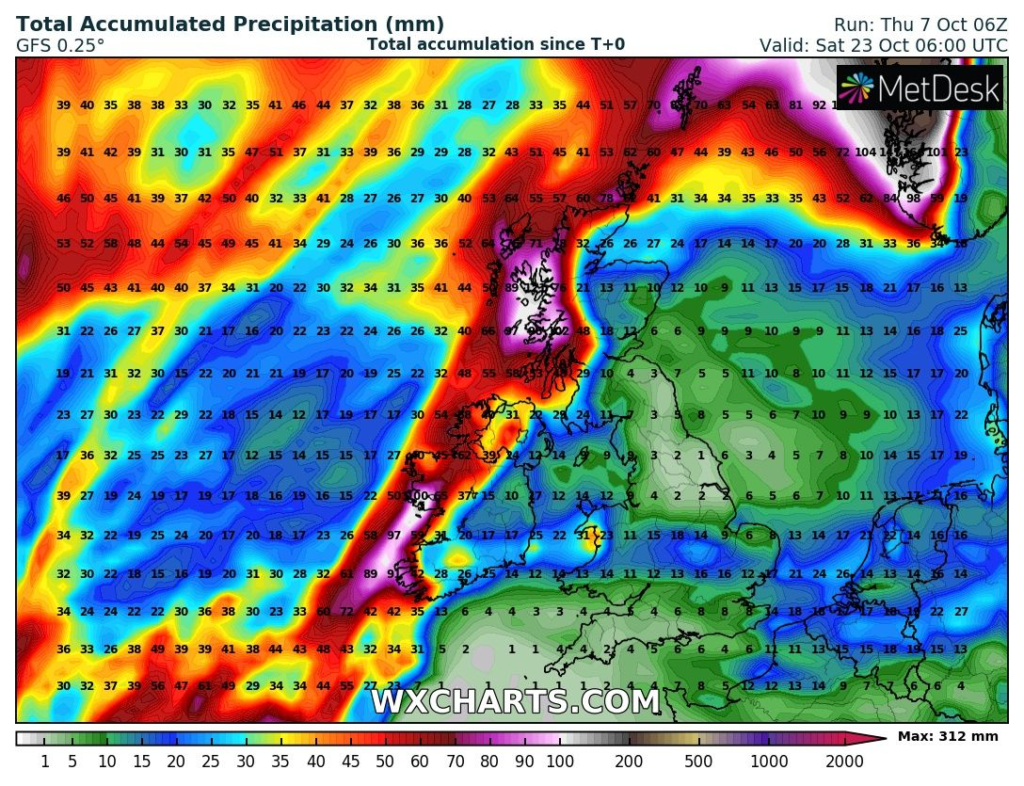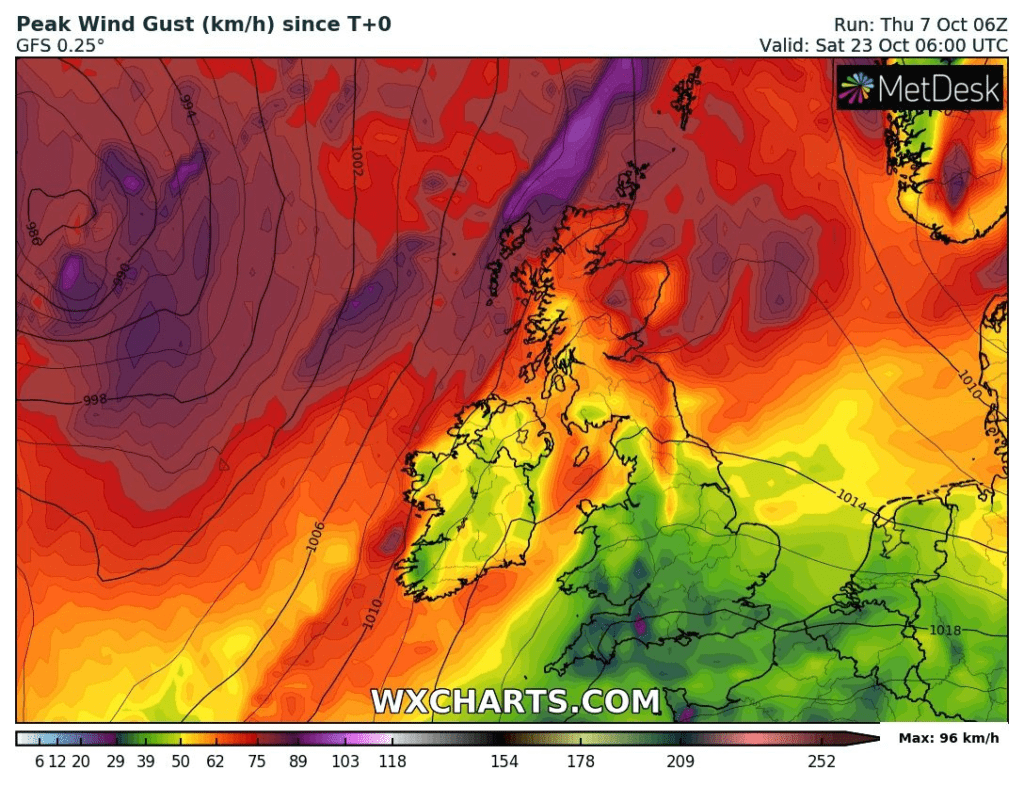 Source: wxcharts.com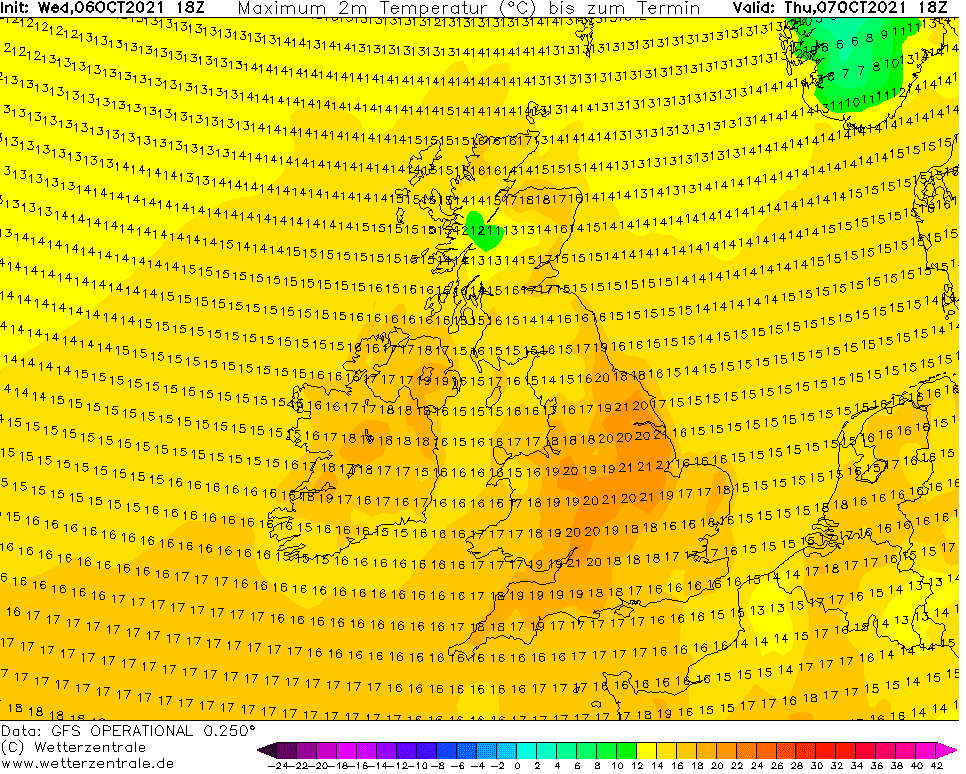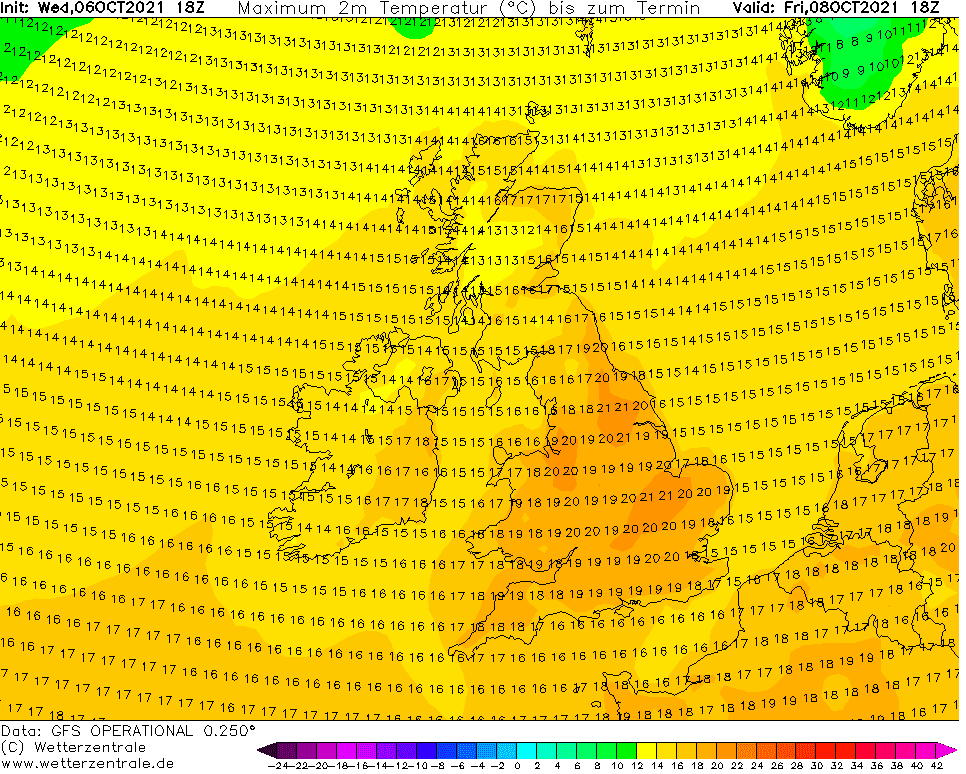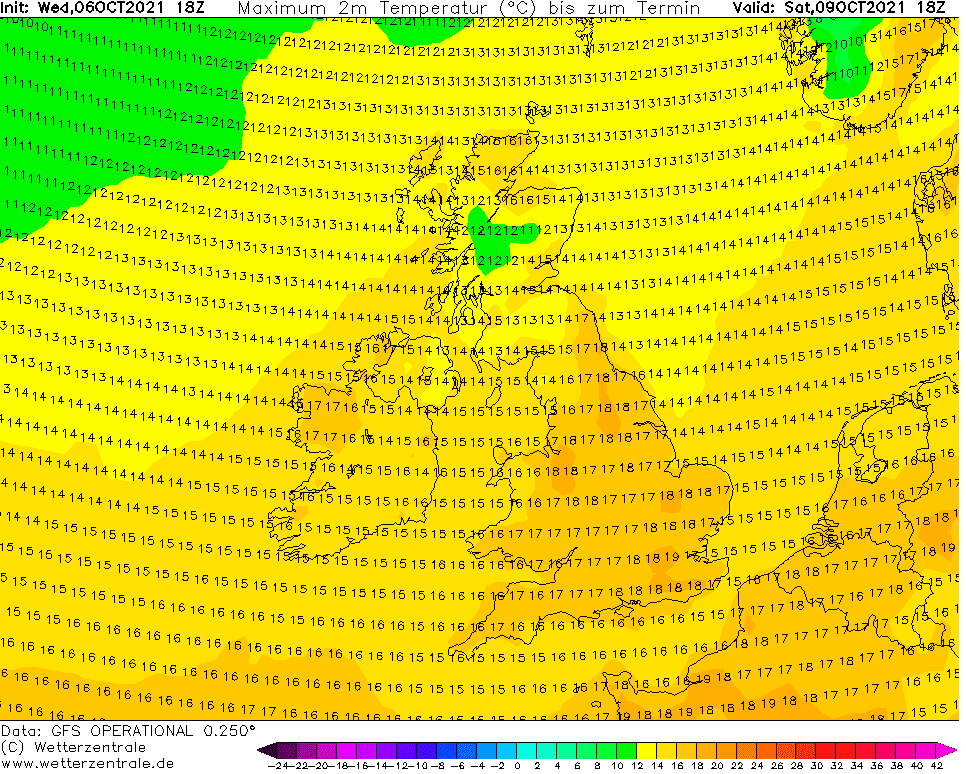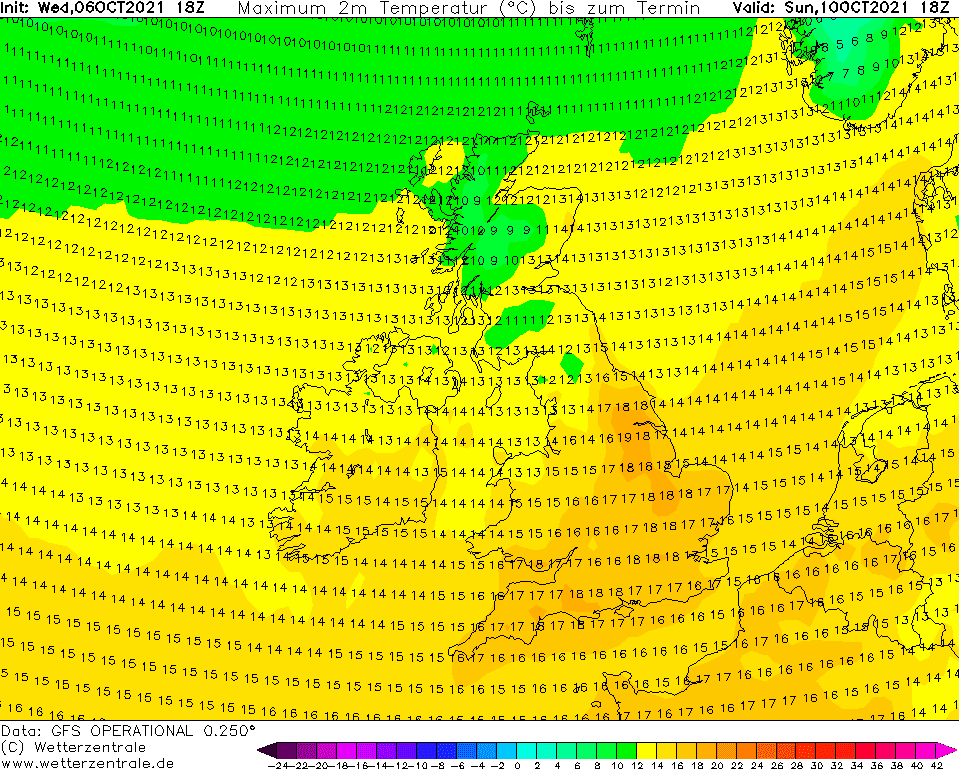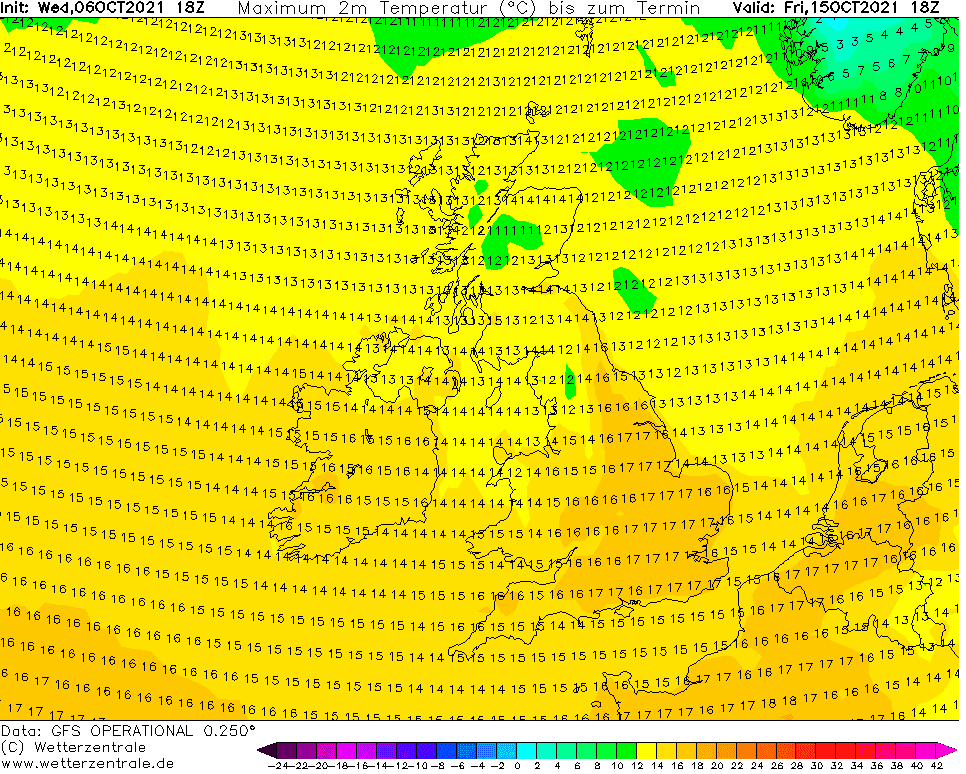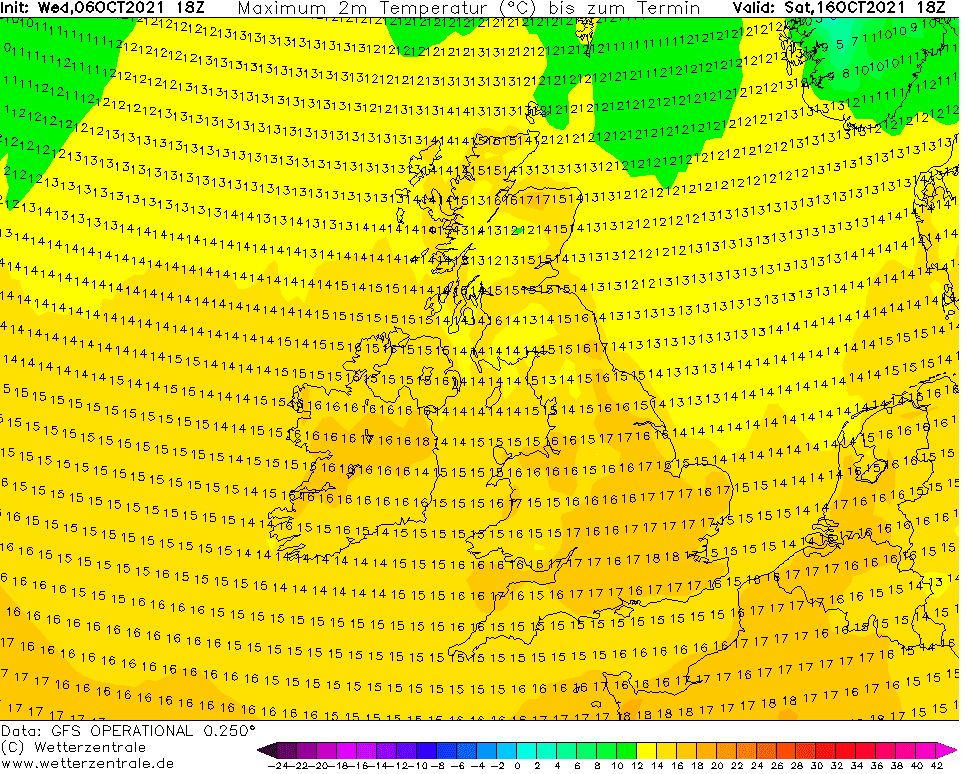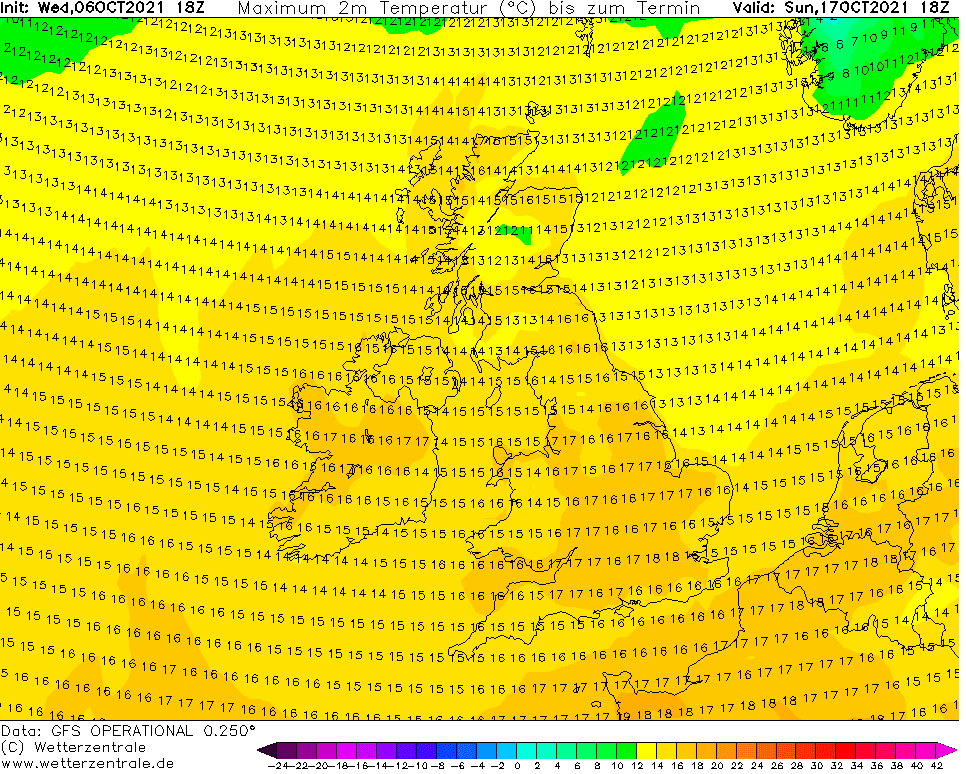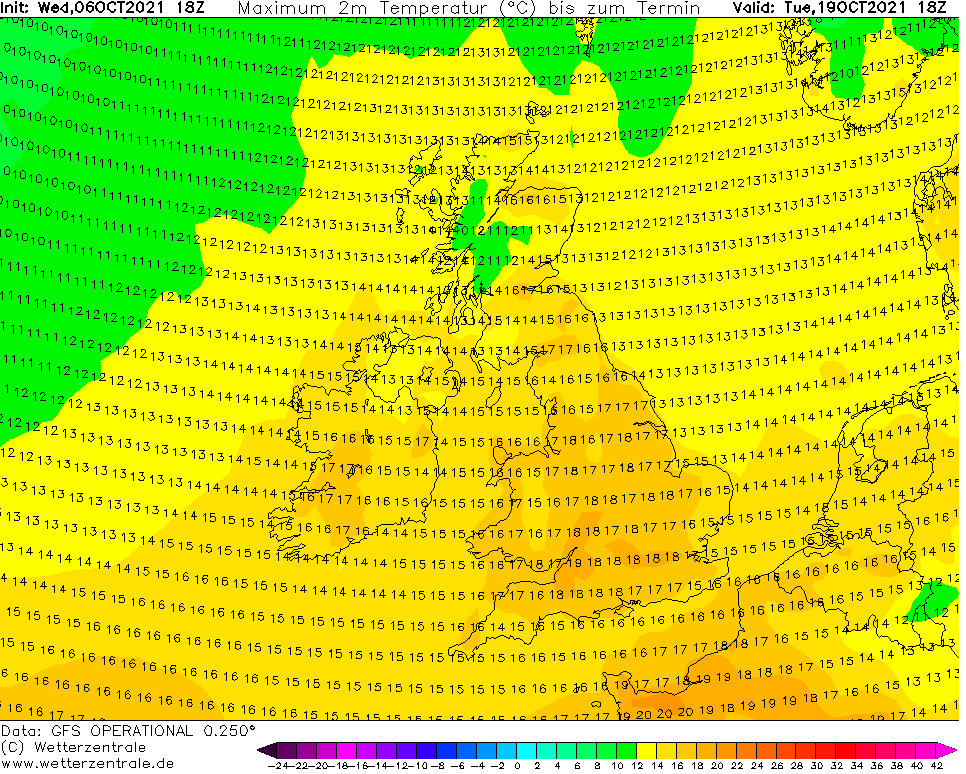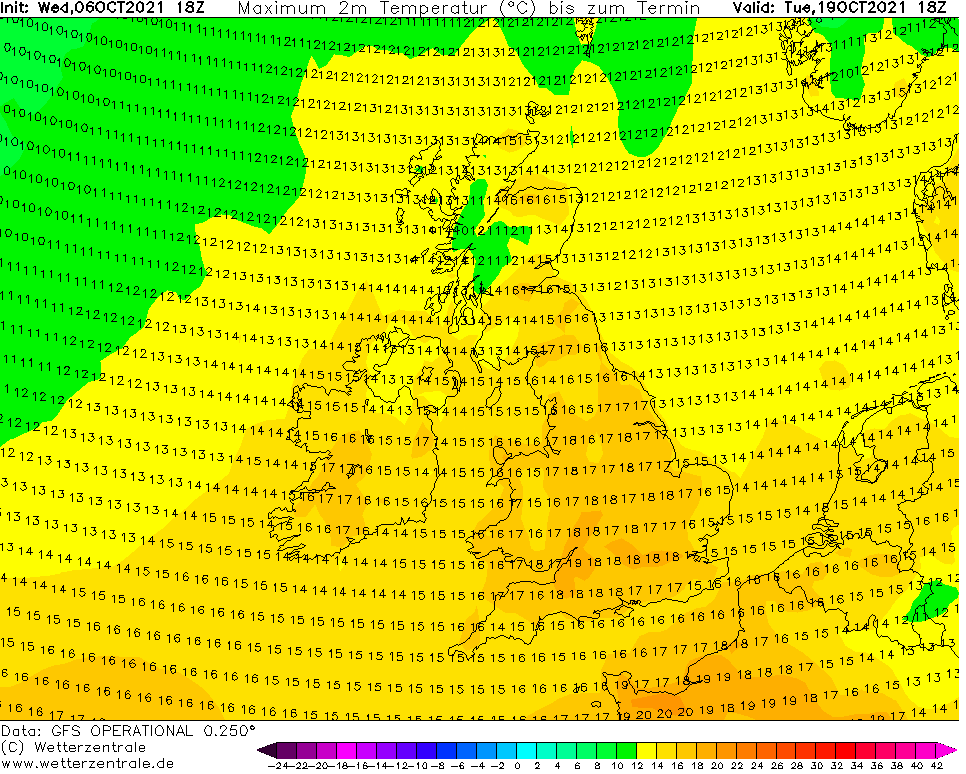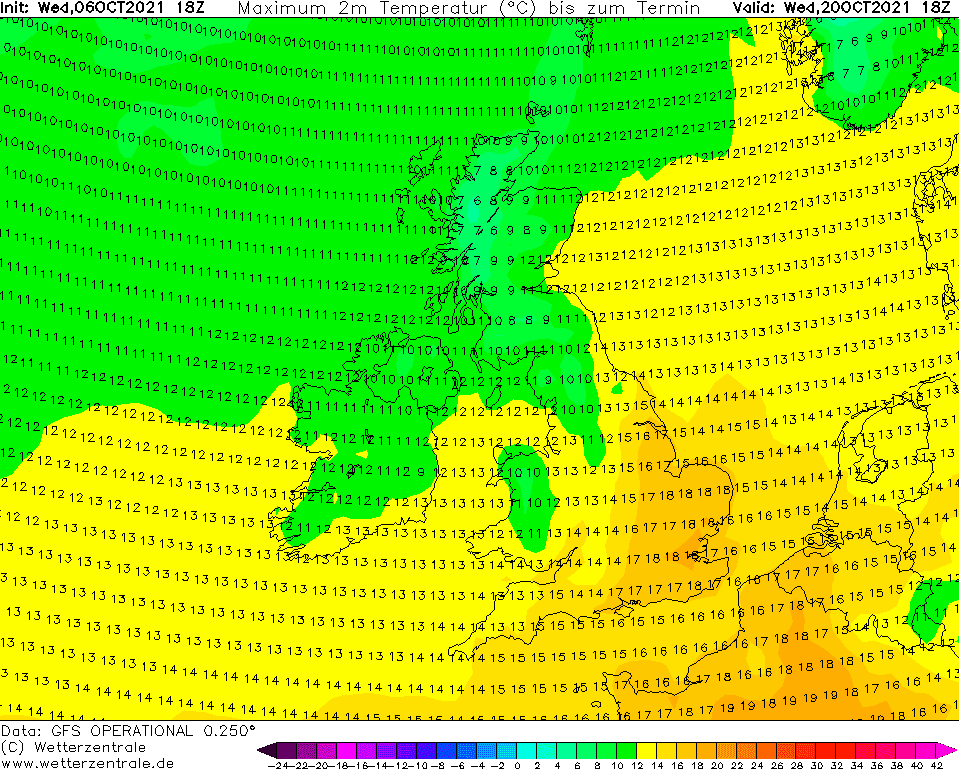 Source: wetterzentrale.de