Malaysia with the worst floods since 2014! /after the 1st tropical cyclone in 4 years/: 37 dead, 70 000 displaced, Kuantan 947,6 mm / 72 hours, Kuala Lumpur 484,2 mm/72 hours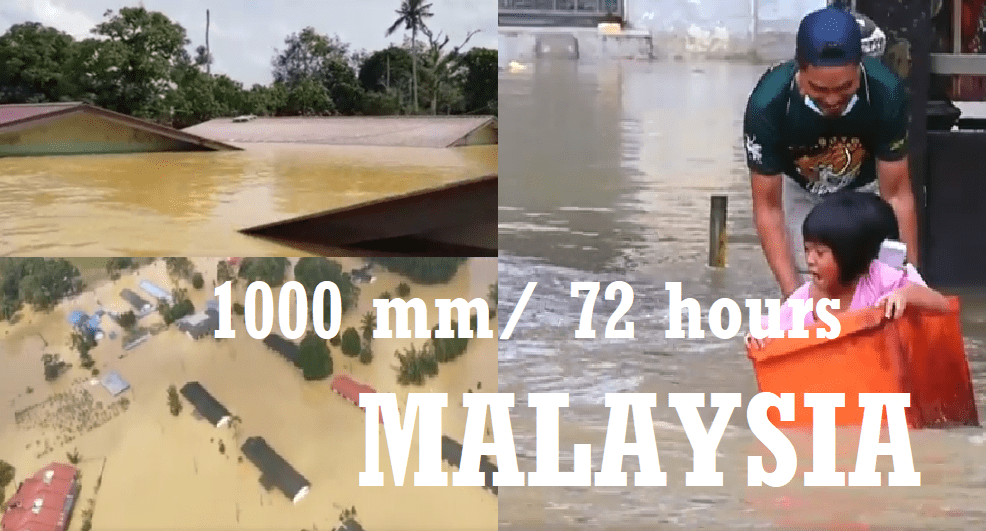 About extreme times in Malaysia, we were informed in the last article about the 1st tropical cyclone (or tropical storm) in the region since the year 2017 /https://mkweather.com/the-first-landfalling-tropical-cyclone-in-malaysia-in-4-years//.
A peak of storm activity was reached approximately 5-7 days before Christmas, with anomalously high rainfall, including metropolitan areas.
In Kuantan, together 947,6 mm fell between 17.-19. December 2021, with a result of widespread floods.
Kuala Lumpur, capital of Malaysia, reported between 16.-18. December 2021 together 484,2 mm of rainfall, with a result of the flooded city.
In some other regions, floods came a little later.
An untraditional disturbance, in latitudes below 5° N (Coriolis effect is a very unfavorable factor for tropical cyclones in very southern latitudes), brought severe floods, one of the worst in the last decade, with a result of 37 dead and 10 missing, so far.
According to Steve Bowen on Twitter, it was the worst floods in the country minimally since 2014!
Meanwhile, Supertyphoon Rai in the Philippines and Vietnam caused 393 dead and dozen missing /one of the next Mkweather articles/.
The very stormy year 2021 in Southeastern Asia is linked with the La Nina pattern, but additional factors, contributing to storm activity are wet MJO, negative IOD, and negative AO, too (needed for a shift of circulation southward).
Winter forecast for Asia you should read here: https://mkweather.com/winter-2021-2022-forecast-for-asia-early-extreme-arctic-and-siberian-blasts-and-blizzards-late-dry-and-warm-conditions/; https://mkweather.com/winter-2021-2022-forecast-for-northern-hemisphere//.