Mladá Boleslav, Czechia, scared a tornado! Tornadoes should appear above the North Sea and Baltic Sea region until early April 2022!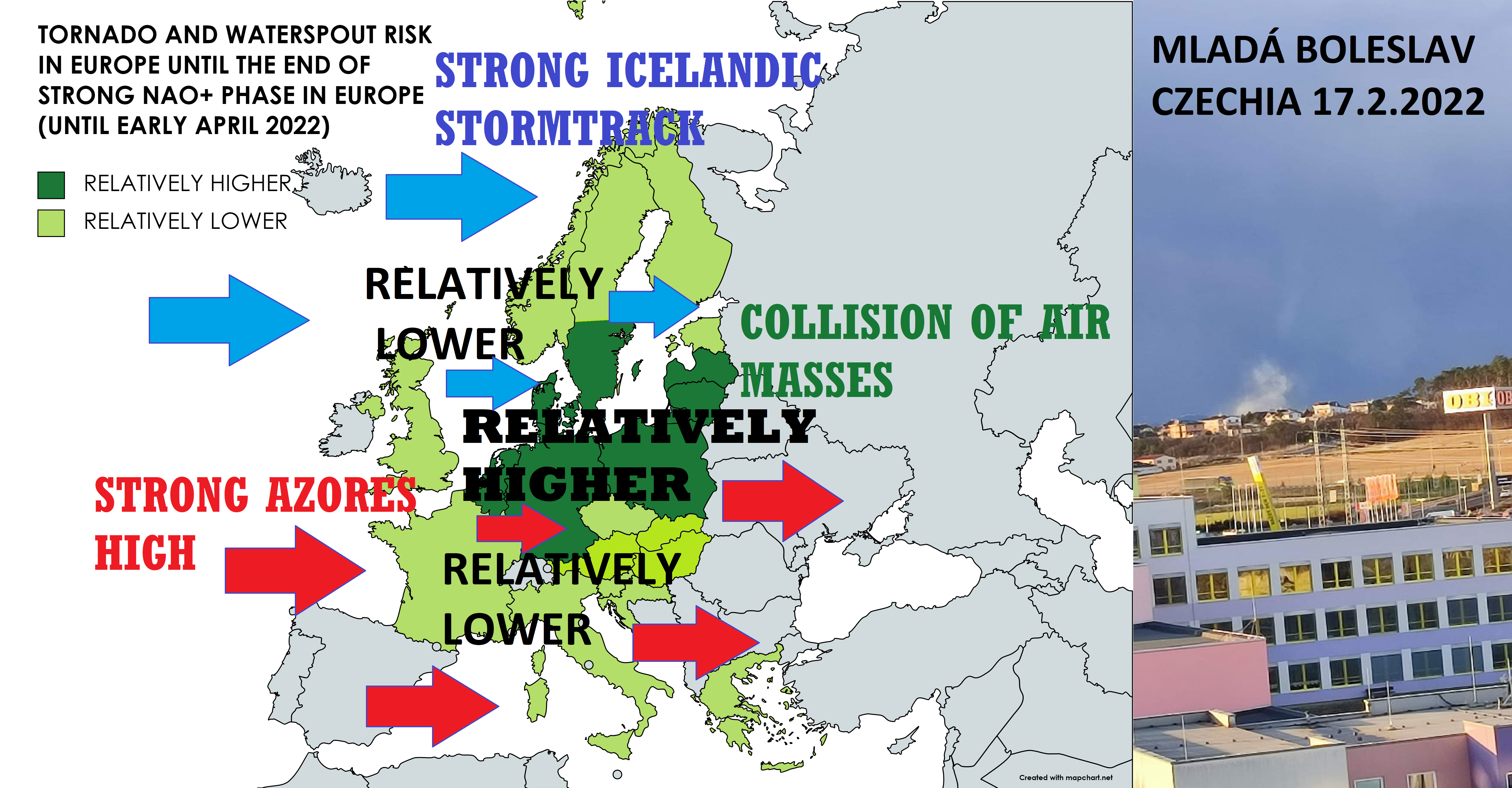 About severe Windstorm Eunice and damaging and injuring tornado outbreak in Poland we informed already in the last articles /https://mkweather.com/severe-windstorm-eunice-hits-nw-europe-with-wind-gusts-100-140-km-h-rarely-180-km-h/; https://mkweather.com/5-destructive-tornadoes-hit-poland-injured-people-and-destroyed-homes-the-strongest-should-have-the-power-of-ef2//.
Tornadoes in Poland destroyed several villages, leaving minimally 3 injured and widespread damages including totally destroyed homes.
On Thursday, evening, the next shocking news is coming from Mladá Boleslav, Czechia (northeastward and not so far from Prague).
This capture was published on the FB page APočasie, saying, that a surprising winter tornado should be observed in Czechia.
A vortex in the picture is catching ground very close to the buildings of the city.
These disturbing captures were recorded on the other hand in Krakow, Poland /https://www.facebook.com/metkep.met/videos/341777791174034/.
Similar tornado outbreaks should appear mainly above the North Sea and Baltic region thanks to NAO+ until early April 2022 /https://mkweather.com/hot-and-dry-march-cold-and-stormy-april-and-may-long-term-forecast-for-europe-sees-a-return-of-cold-and-weather-patterns//, because Icelandic stormtrack, with a possible powerful cold front, will be soon shifted above the British Islands, Scandinavia and Baltic countries and it should be colliding with anomalously warm air masses above continental Europe and the Mediterranean.
These tornado outbreaks will be possible mainly in Benelux, Denmark, northern Germany, northern Poland, the Baltic states, and the southernmost Scandinavian Peninsula.
The very interesting situation should come, when NAO+ warm and dry period will be at the end of March 2022, with powerful Arctic blast and big temperature gradient between NW and SE Europe around late March or early April 2022, with a possible unseasonal tornado outbreak above European seas, but too in inlands.
Near NAO+, powerful Icelandic lows above northern Europe are often forgotten with a result of surprising windstorms or tornado outbreaks in the northern half of the continent.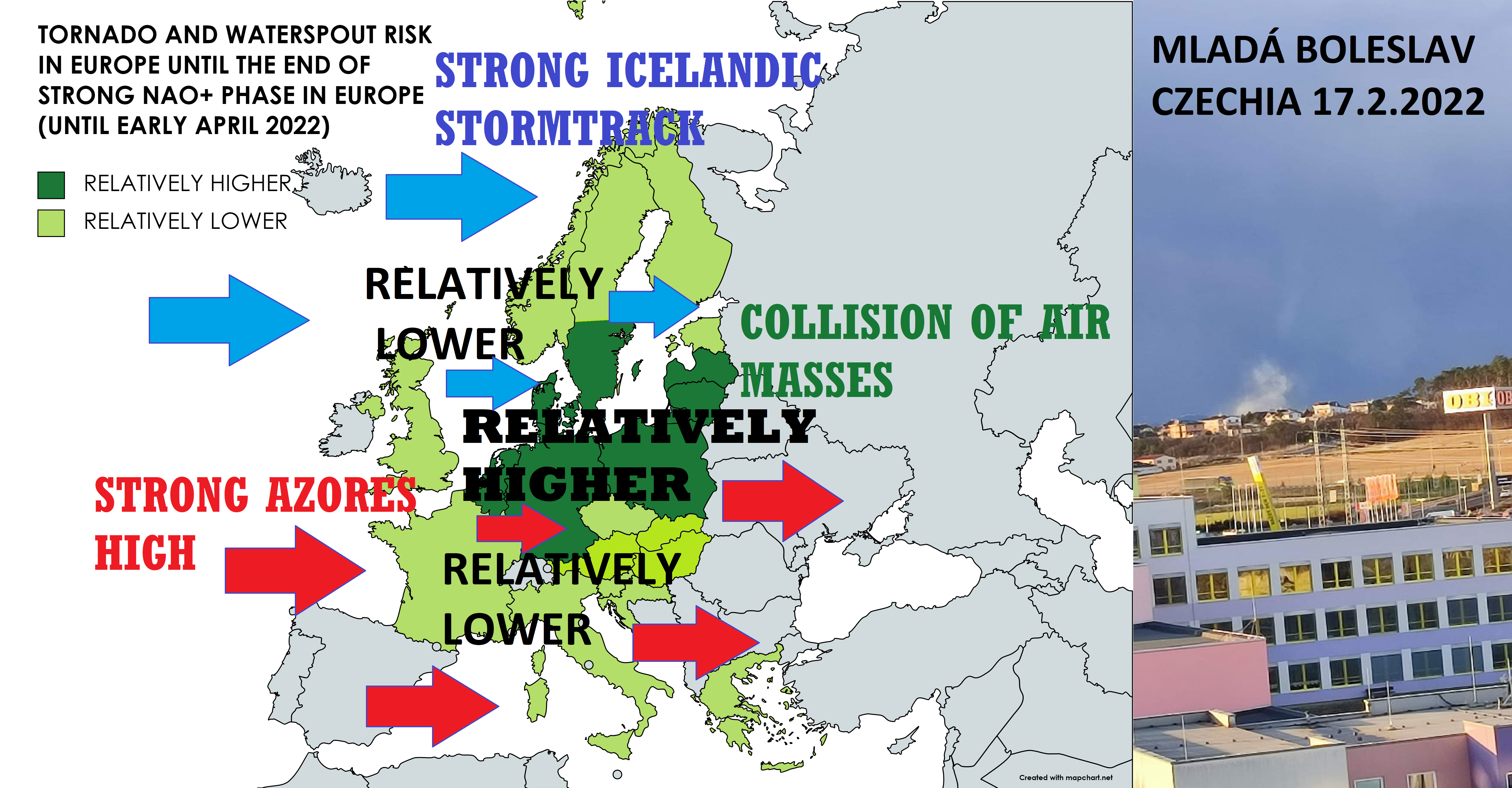 Illustration picture: Sources below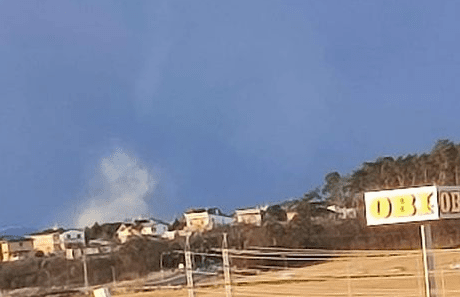 Illustration picture: Source APočasie Facebook
Base map: https://mapchart.net/europe.html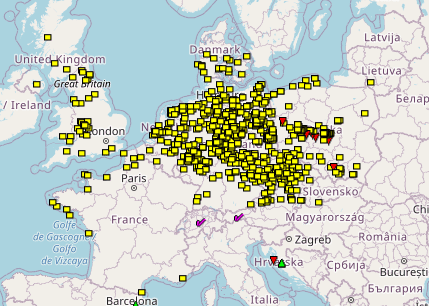 Severe wind (yellow) and tornado (red) reports from the last period. Source: https://eswd.eu/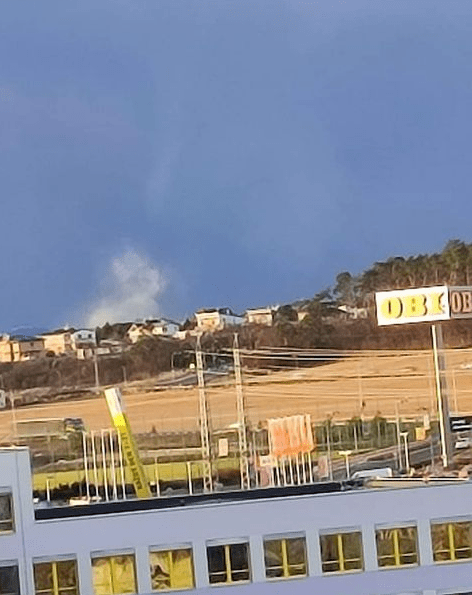 Source: A Počasie, Facebook https://www.facebook.com/AktualnePocasie/photos/a.116255476374212/651287169537704/