Severe windstorm Eunice hits NW Europe with wind gusts 100-140 km/h, rarely 180 km/h!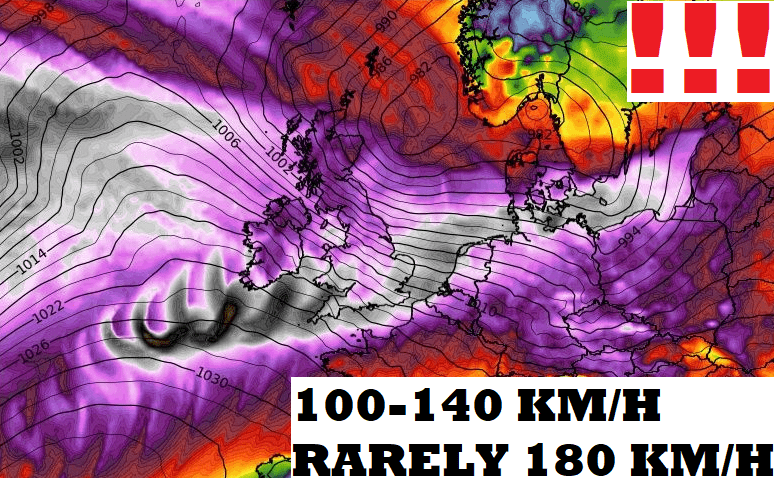 During NAO+, severe Icelandic low has started to produce severe windstorms hitting NW Europe.
Firstly, in the first February 2022 decade, an extreme windstorm hit Iceland, with winds gusts up to 200 km/h and record 40-meters high ocean waves (Tweets below), and in Scotland appeared regional floods.
The next storm, Dudley, hit British Islands in the last days, bringing the next flooding situation.
The worst in an atmospheric river of severe storms is however only coming – extreme Windstorm Eunice is forecast to hit a large part of wider NW Europe, accompanied by severe wind gusts 100-140 km/h, rarely, mainly in the populated mountains up to 180 km/h (maybe in Alpine and Carpathian peaks above 200 km/h).
The UK, Ireland, northern France, the Netherlands, Belgium, Germany, Denmark, southern Sweden, Poland, Czechia, Austria, Slovakia, Hungary, Latvia, and Lithuania are in big danger because windstorm hits in the next hours and days densely populated metropolitan areas in European lowlands, which means the deadly potential of severe winds.
Calmer weather with early-spring conditions (with sun or calm rains) will be therefore significantly interrupted.
Only in the UK and Ireland are valid before the storm warnings of 3rd level before extreme winds.
In Germany, Poland, and Slovakia, the 3rd level warnings are valid, too and in other mentioned countries, mostly the 2nd levels of warnings are valid.
This type of weather is very dangerous for many activities and we recommend staying between Thursday 17. February and Saturday 19. February in the mentioned region rather at home (the system will be shifting from west to the east).
The strongest will be hit southern Ireland, England, the Netherlands, northern Belgium, northern France, northern Germany, southern Denmark, southernmost Sweden, and northwestern Poland, from continental regions mainly Czechia, northern Austria, or Danubian basins in Slovakia and Hungary. Some winds will receive the coast of Latvia and Lithuania, too.
Despite unfavorable weather until the end of this week, the next strong heatwave and early-spring weather period are forecast for all Europe already around 26.2.-5.3.2022 /https://mkweather.com/the-first-heatwave-of-the-summer-season-will-come-very-early-26-2-5-3-2022-the-mediterranean-30c-continental-europe-25c-british-islands-scandinavia-up-to-20c//.
Extremely warm weather should continue until the end of March 2022 and in April 2022, late-season frosts should appear /https://mkweather.com/92951/; https://mkweather.com/extremely-warm-and-sunny-spring-minimally-until-20-march-2022-late-season-frosts-or-snow-should-come-at-the-end-of-march-and-in-april-2022/; https://mkweather.com/will-bring-early-april-2022-extreme-frosts-in-europe-and-damage-to-harvest-there-are-the-first-signals//.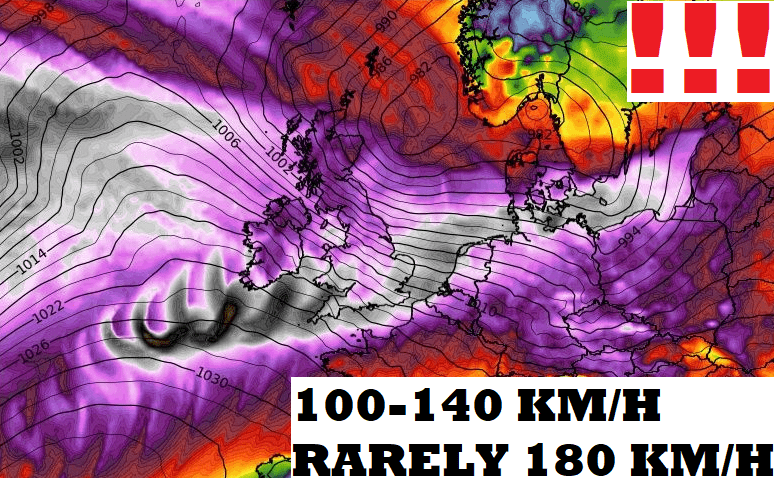 Illustration map: wxcharts.com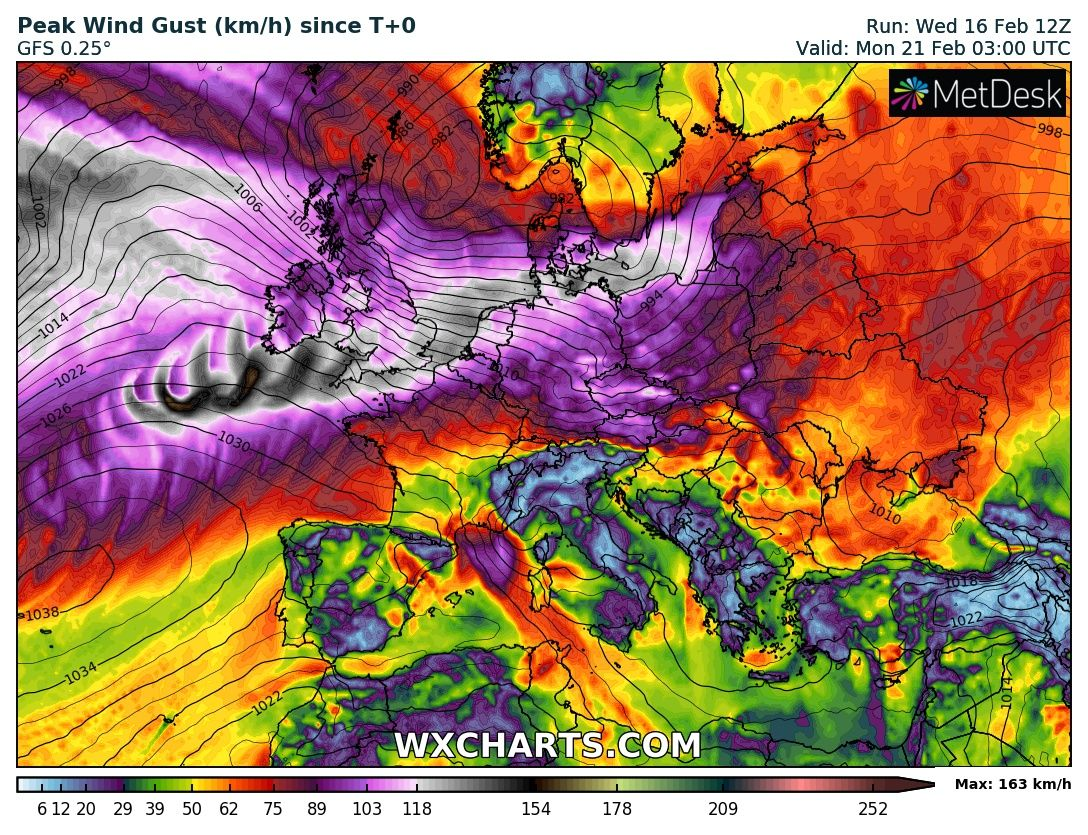 Source: wxcharts.com