Northern Europe: -15°C frosts and snowing are predicted, while continental Europe (from France to Ukraine) should see -2°C already in the following week!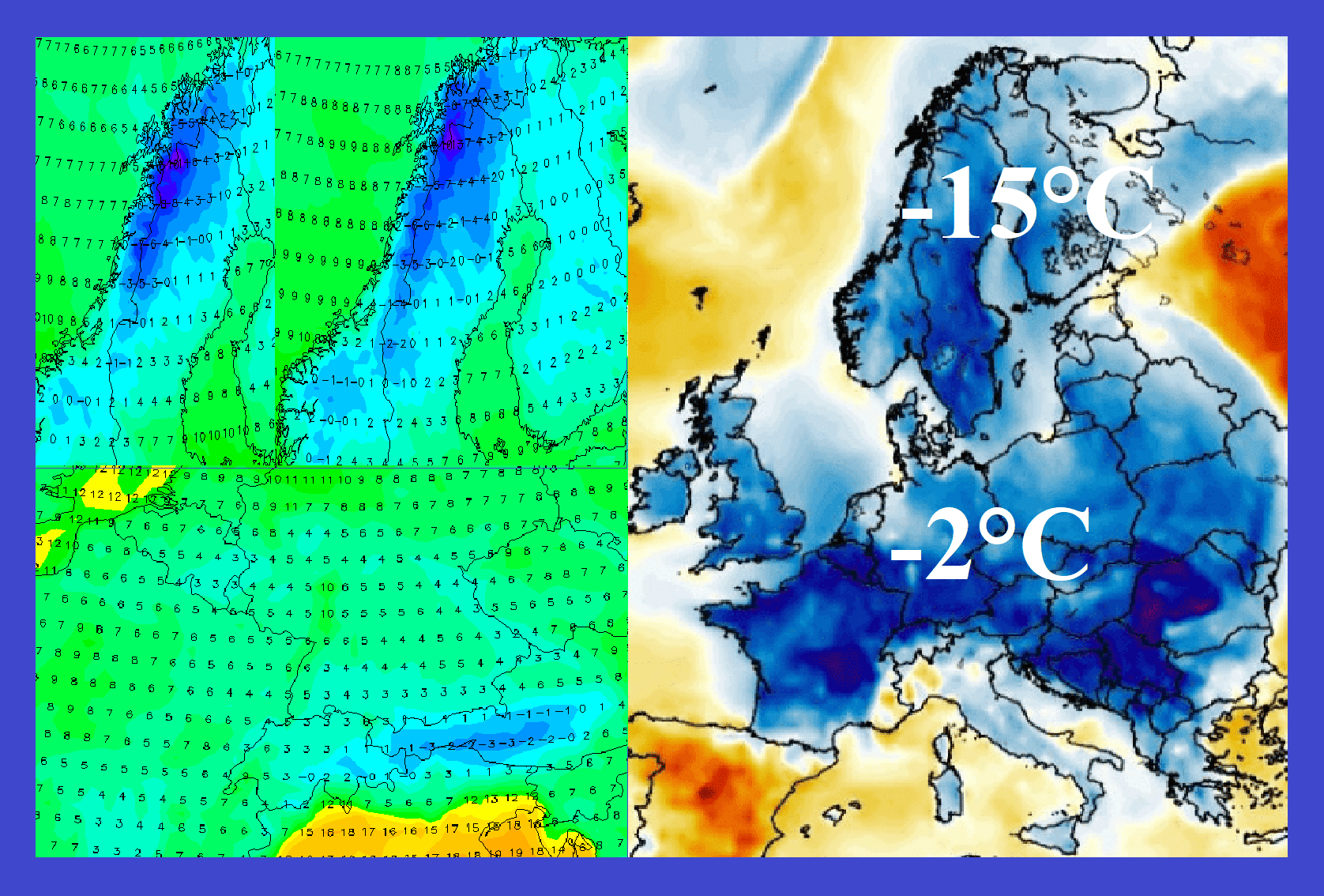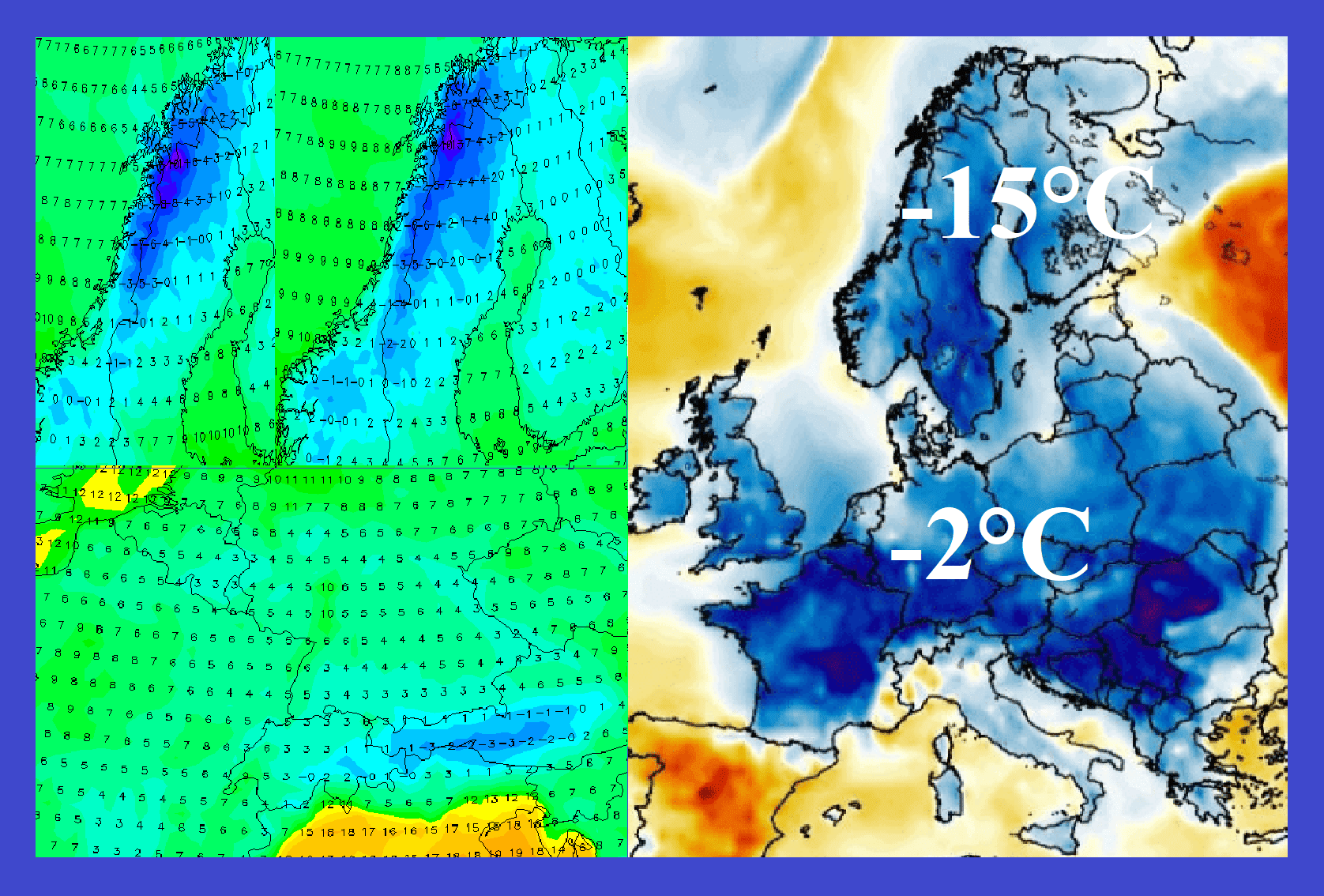 While the next week will bring in European mid-latitudes and even in England or Baltic states the last tropical heatwave of the year /https://mkweather.com/long-and-even-stronger-heatwave-for-europe-france-and-iberia-38c-italy-and-balkan-35c-continental-and-eastern-europe-from-30-to-34c-england-and-baltic-states-30c-scan//, the following week (13.-19. September 2021) should be again very, regionally extremely cold, with the next frosts in continental Europe and with even colder temperatures in Scandinavia such as during the last coldwave /https://mkweather.com/winter-came-to-norway-and-sweden-very-early-snow-in-the-north-tmax-below-0c-frosts-in-the-south-folldal-fredheim-86c-latnivaara-52c//.
GFS projects a transition of a deep-pressure system above Europe after the next weekend, with a gradual severe cooldown. Hurricane Larry should stop before arrival into Europe and bring severe storms in Iberia, France, or British Islands, according to current forecasts (the second cyclone above the Atlantic in outputs below/ forecast of Hurricane Larry will be updated, yet).
On the backside of this deep-pressure system should flow above Scandinavia extremely cold air from the Arctic, with projected minimum temperatures up to -15°C (!!!) on 17. September 2021, which is at the level of all-time records for the region. Before frosts should appear the first snowing in many parts of the region.
In continental Europe, frosts should be stronger than during the previous coldwave /https://mkweather.com/statistics-the-coldest-measured-temperatures-in-europe-during-the-august-2021-coldwave/; https://mkweather.com/the-extremely-cold-air-is-already-in-southern-europe-greece-61c-north-macedonia-48c-romania-slovenia-34c-croatia-30c-2-3c-above-all-time-august-records// and many countries will record their first frosts of the season, up to -2°C possibility in valleys below 1000 MASL in France, Belgium, Germany, Switzerland, Austria, Czechia, Poland, Slovakia, Romania, Ukraine or in lowlands in Belarus, Latvia, Lithuania or Estonia.
Cold temperatures should surprise during the daytime, too and the virological situation should be again worsened /http://mkweather.com/very-bad-news-covid-19-situation-in-europe-is-in-early-autumn-2021-much-worse-than-in-2020-many-times-higher-incidence-and-increasing-trends-should-cause-tragic-winter-2021-2022-weather-is-worseni//.
Coldwave is forecasted to start around Sunday, 12. September in northwestern Europe and it should last until a 22. September in Eastern Europe or Turkey.
Before the first frosts in valleys and widespread ground frosts in basins now already will be needed to protect sensitive plants and your gardens. Cold weather will be regionally for the first time suitable for jackets and coats and conditions for holidays, vacations or working in the gardens should be significantly worsened.
Therefore, try to enjoy the next hot week, with the last summer and tropical days, and be prepared for the next greetings of Autumn 2021.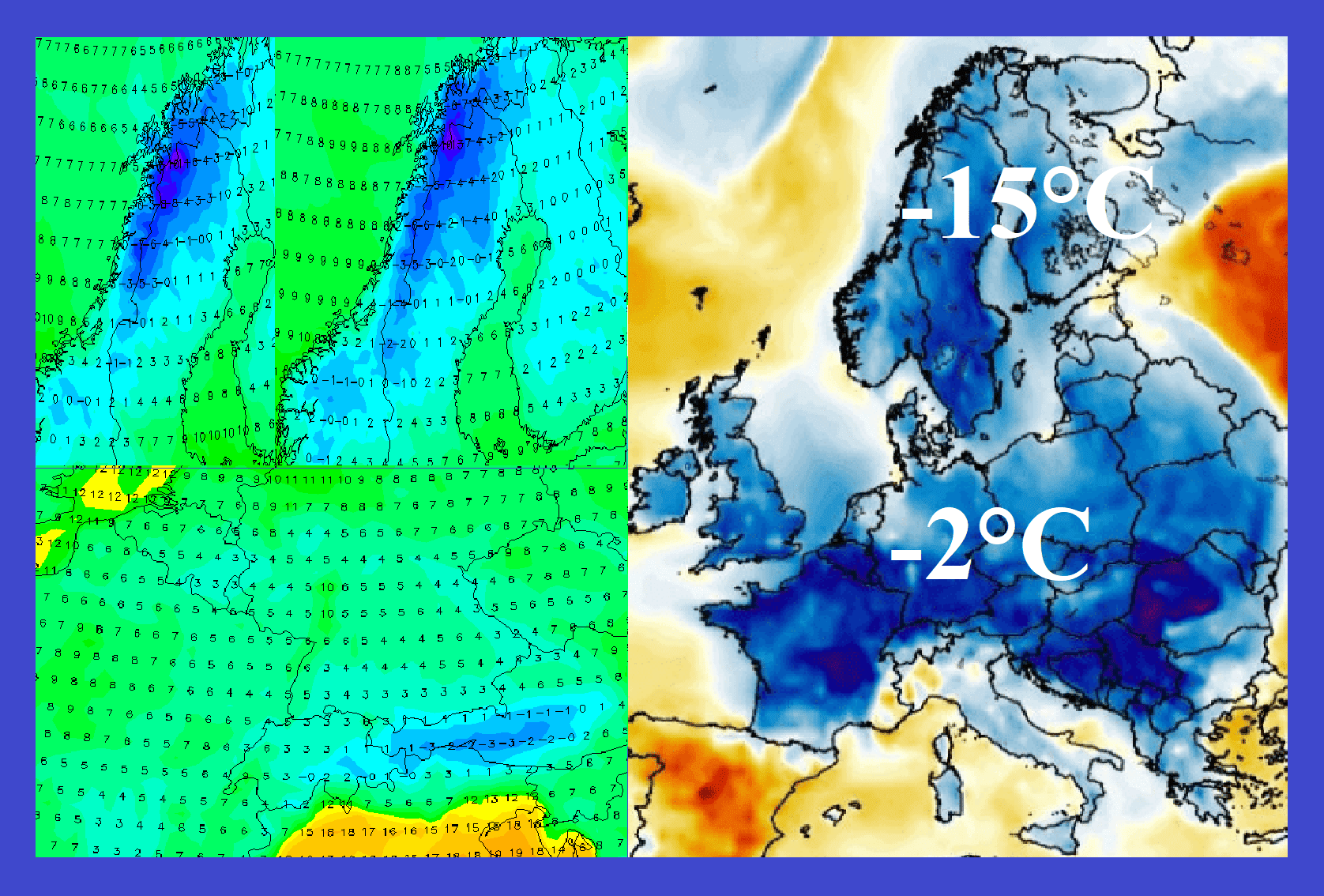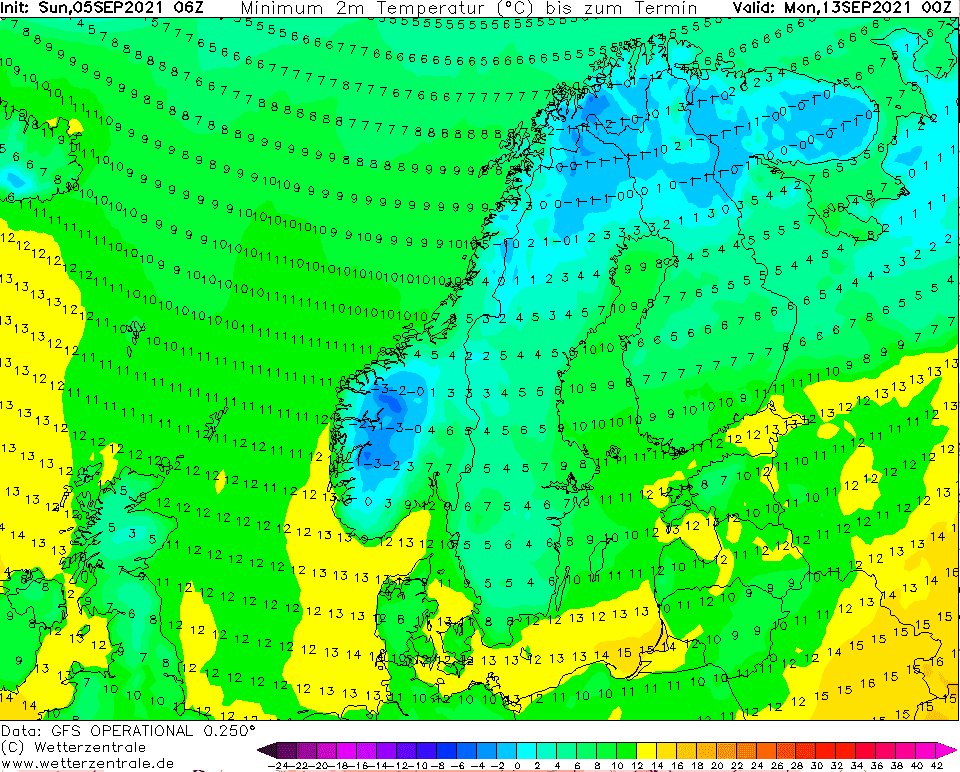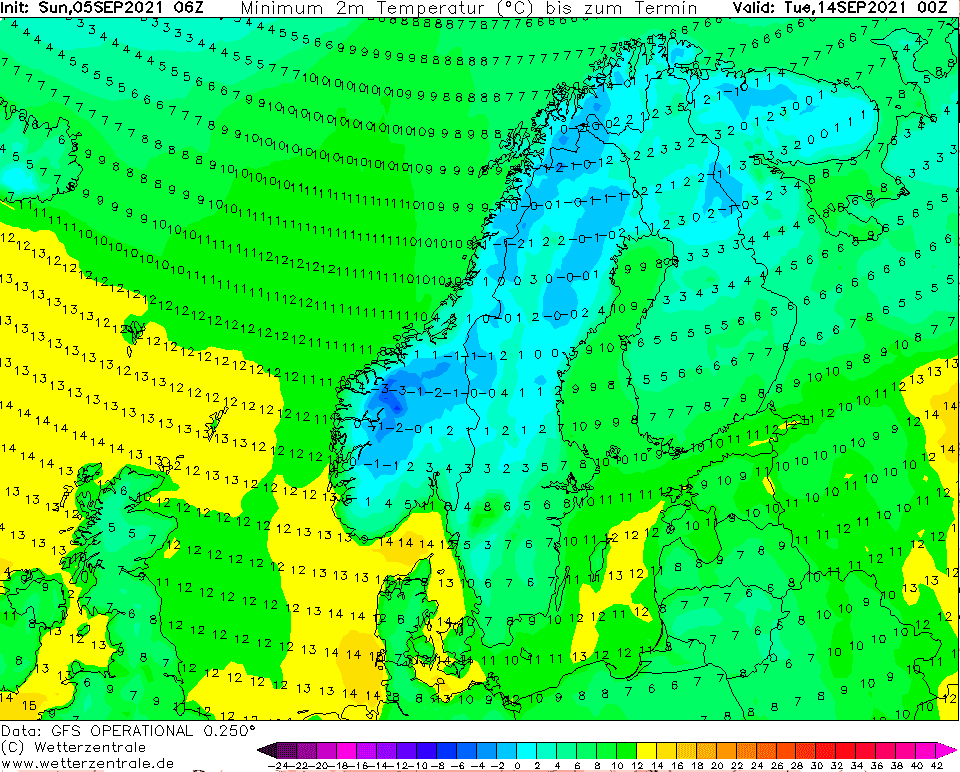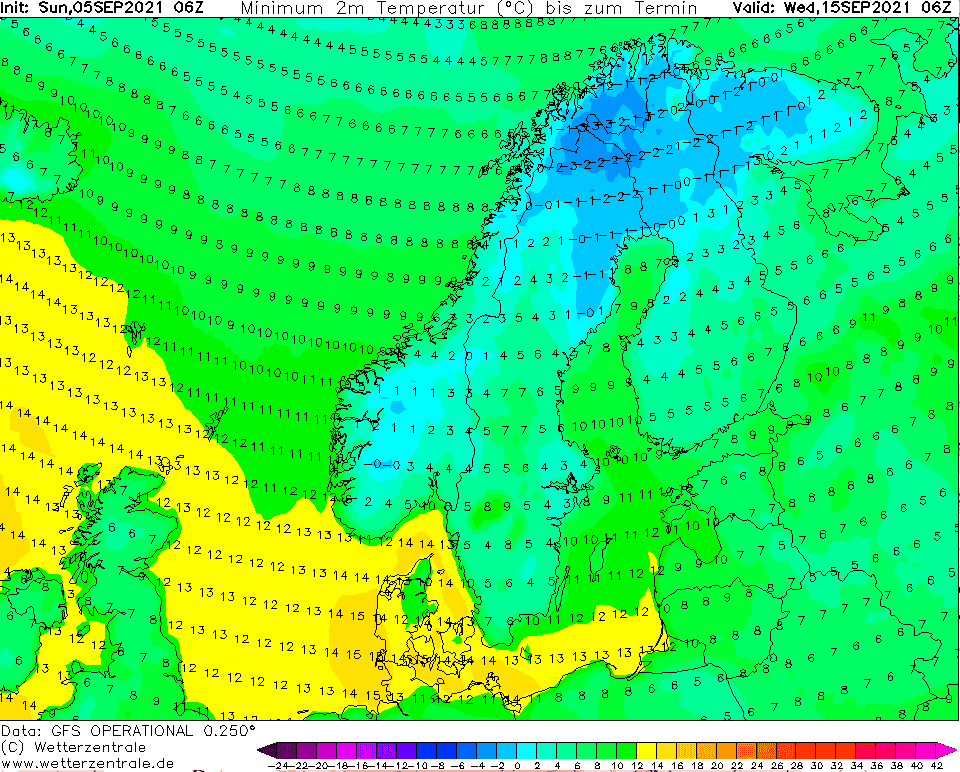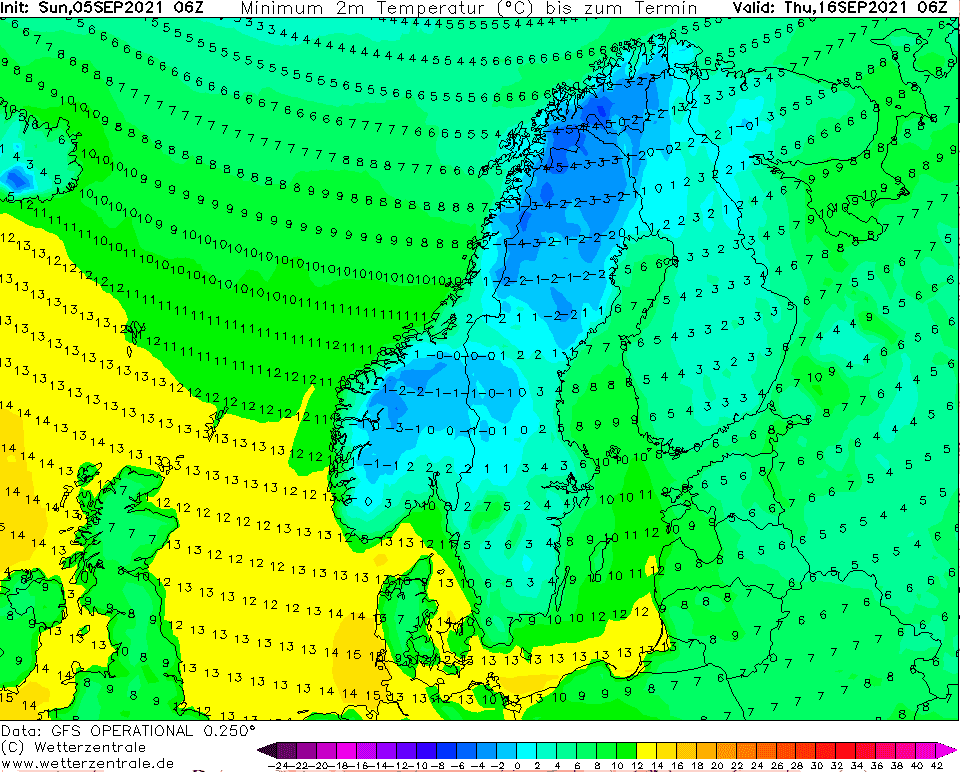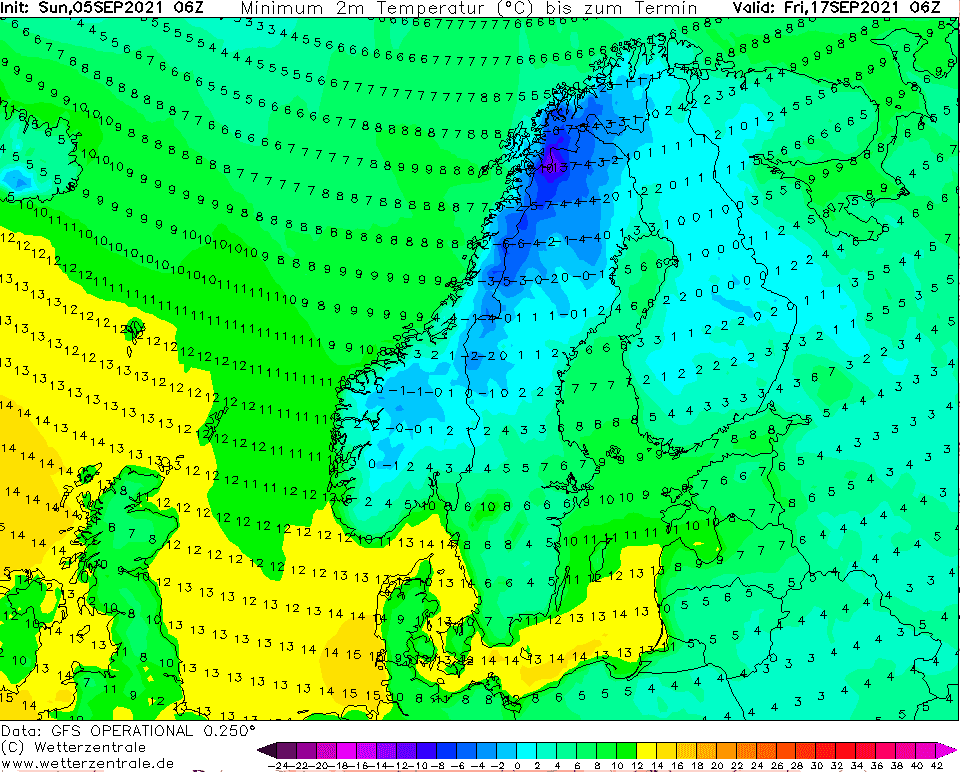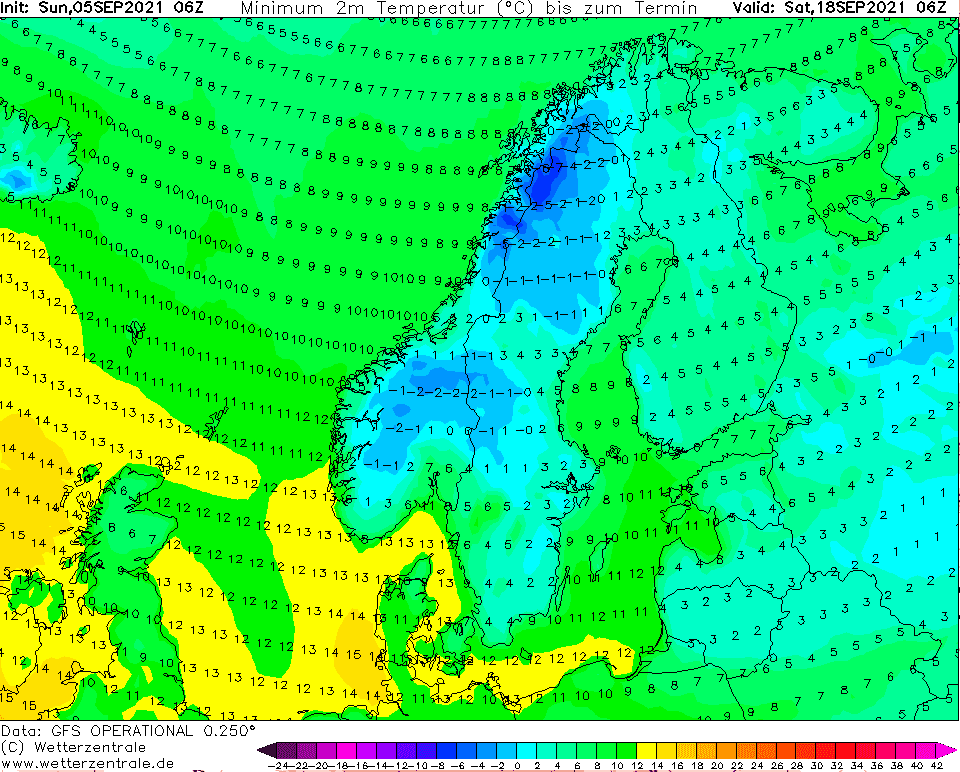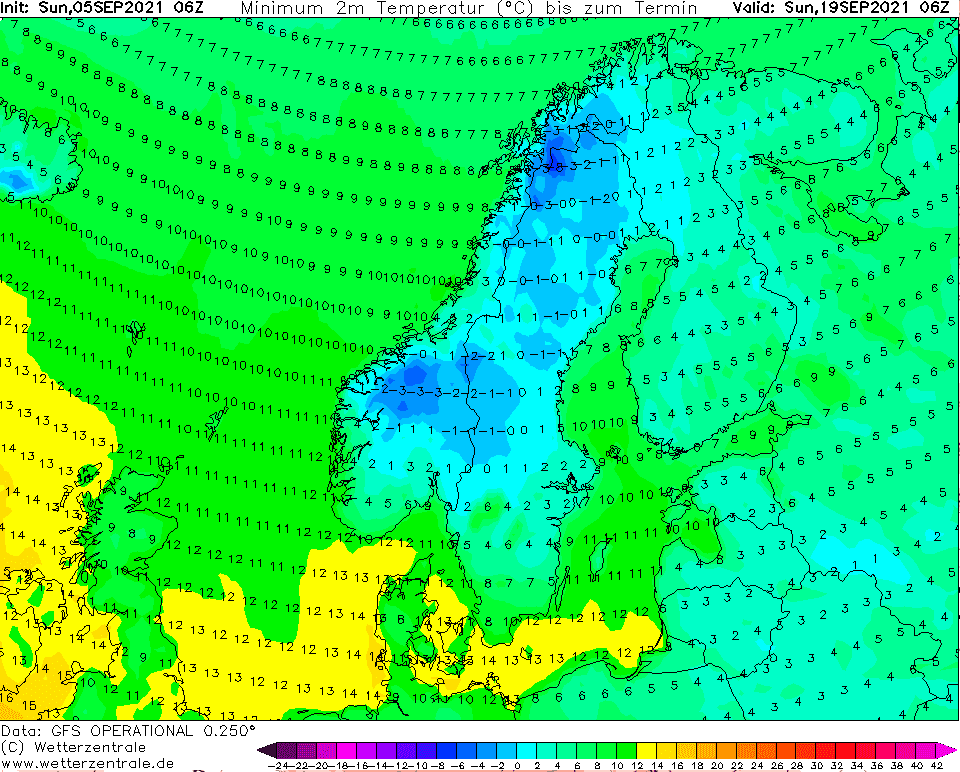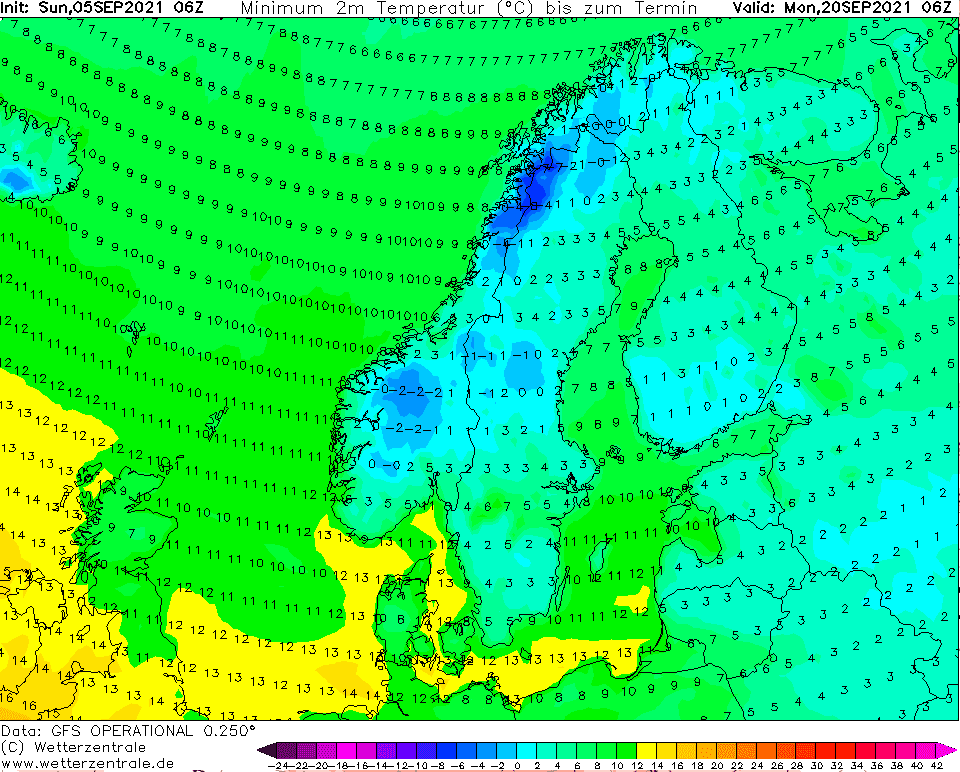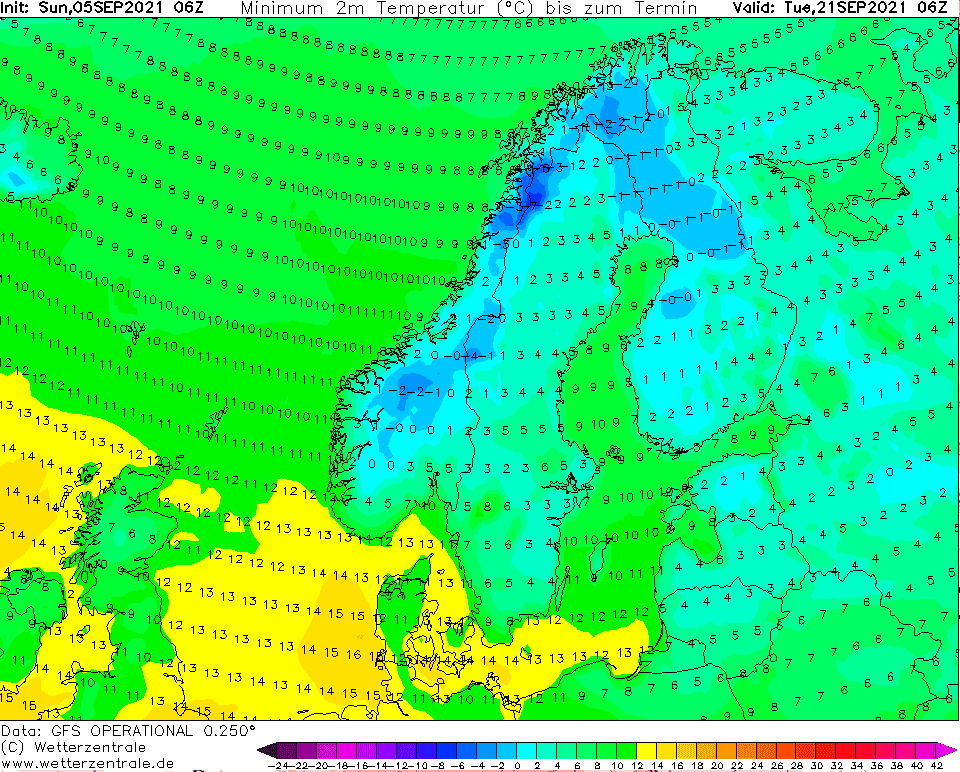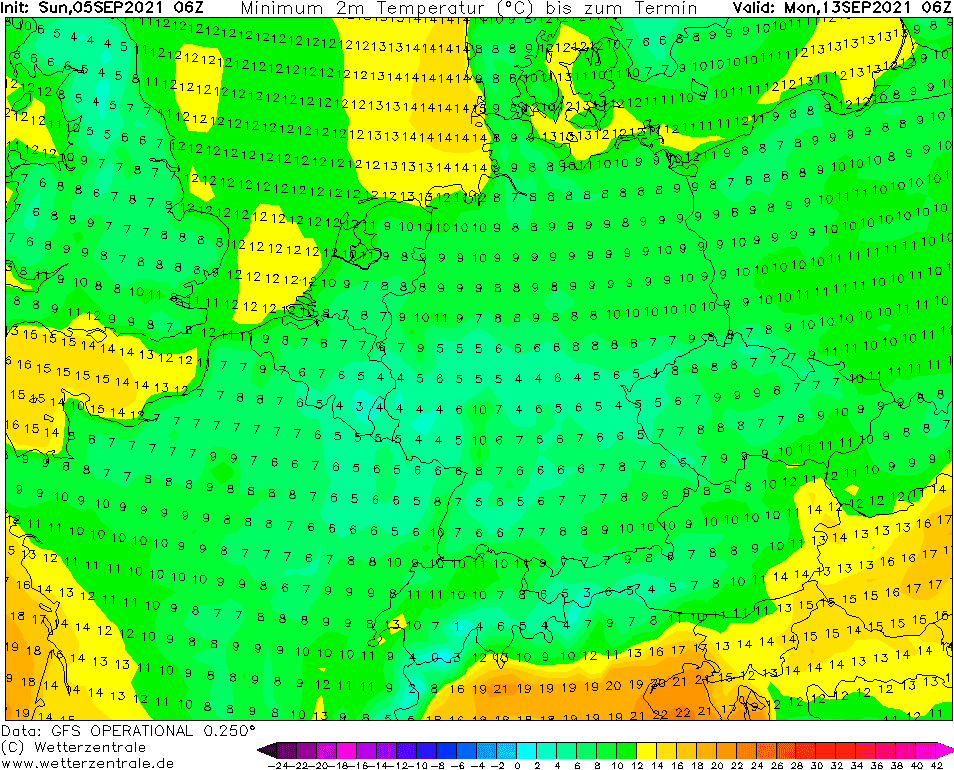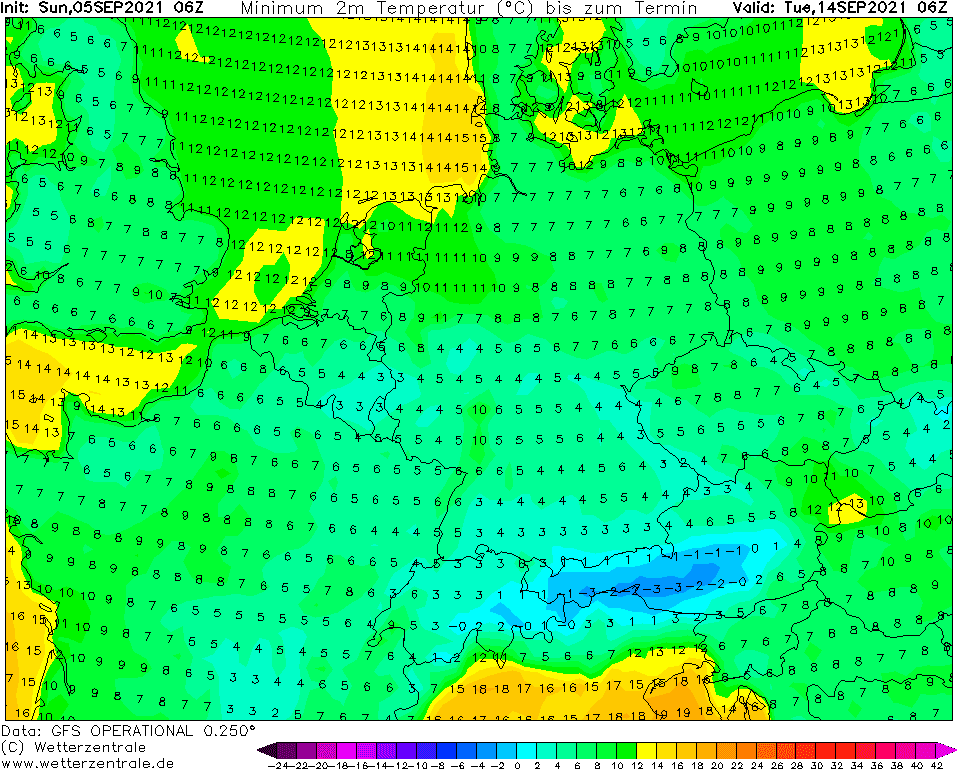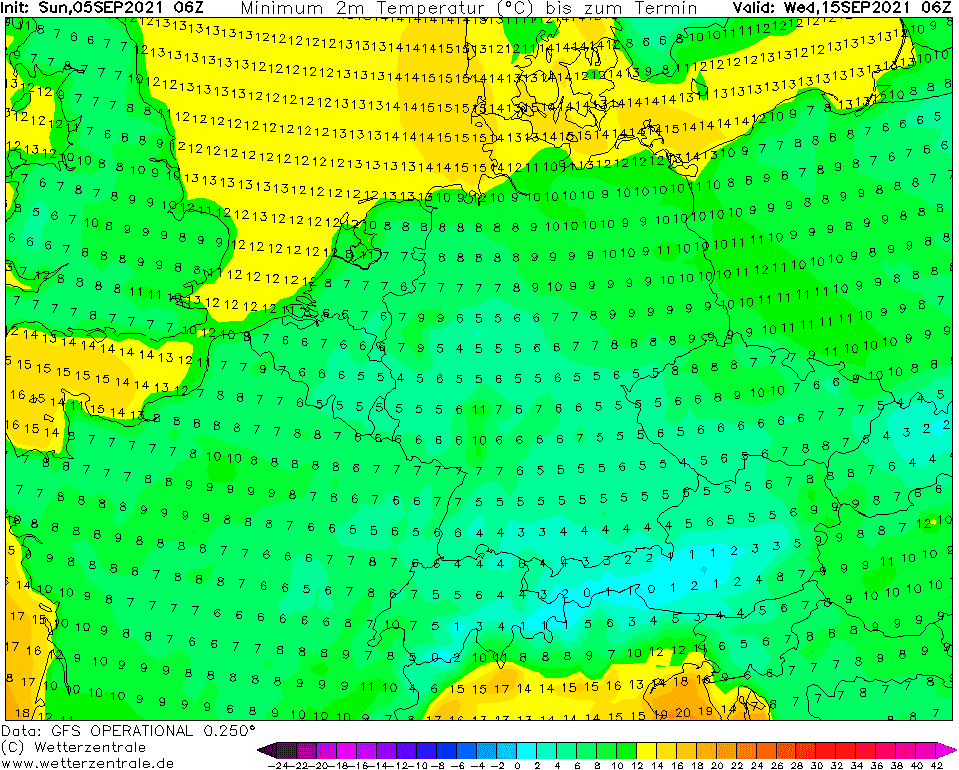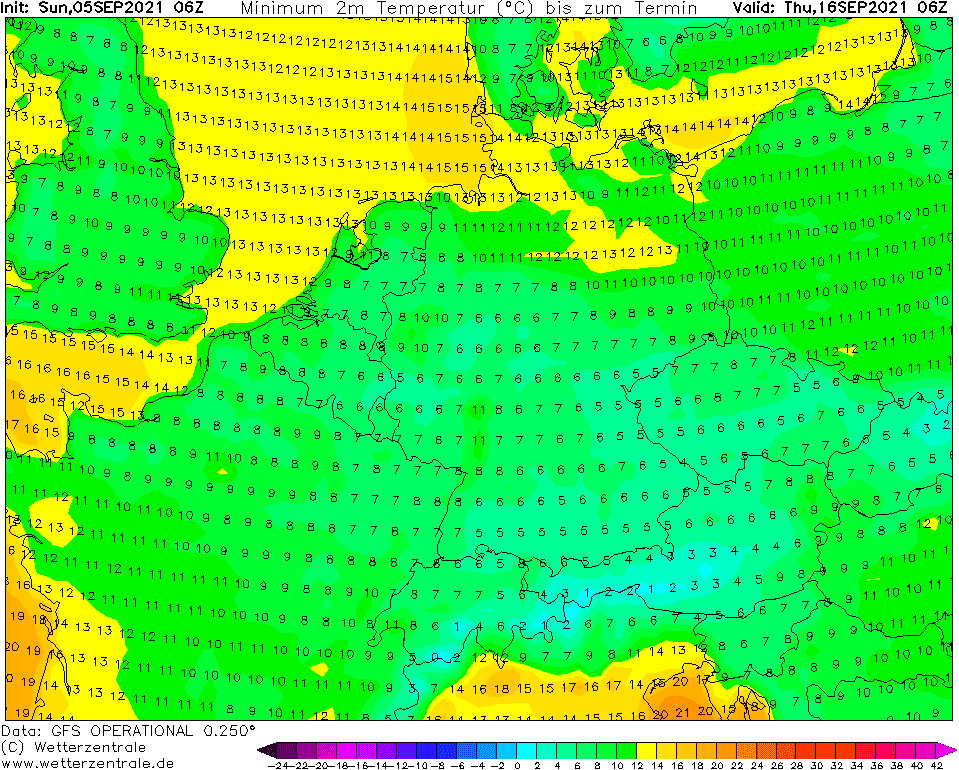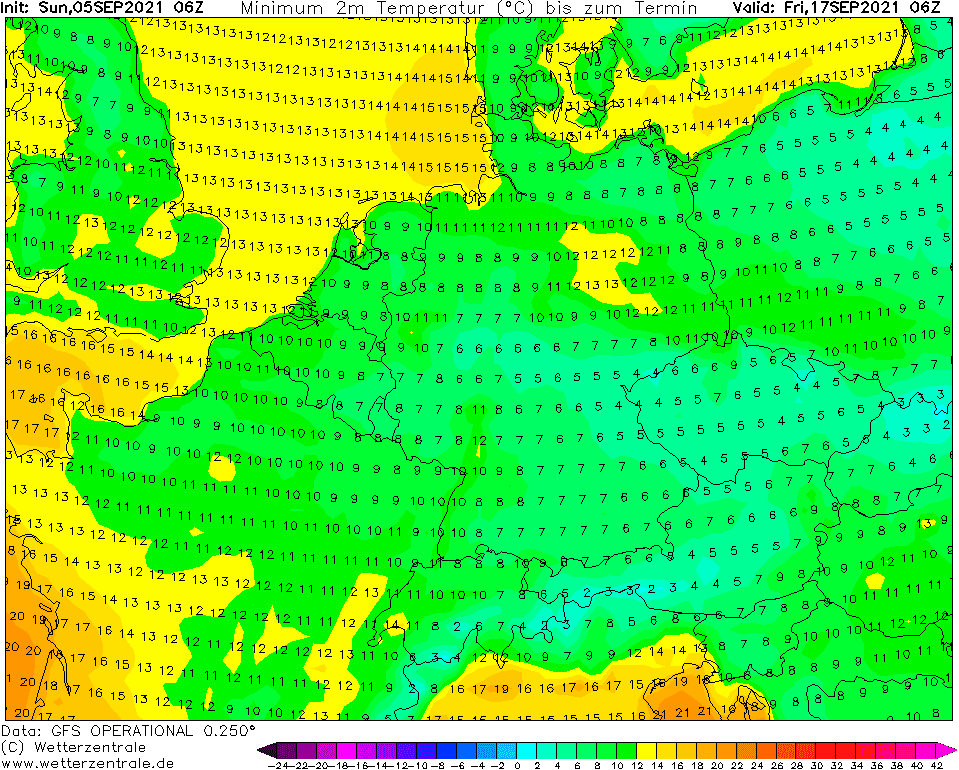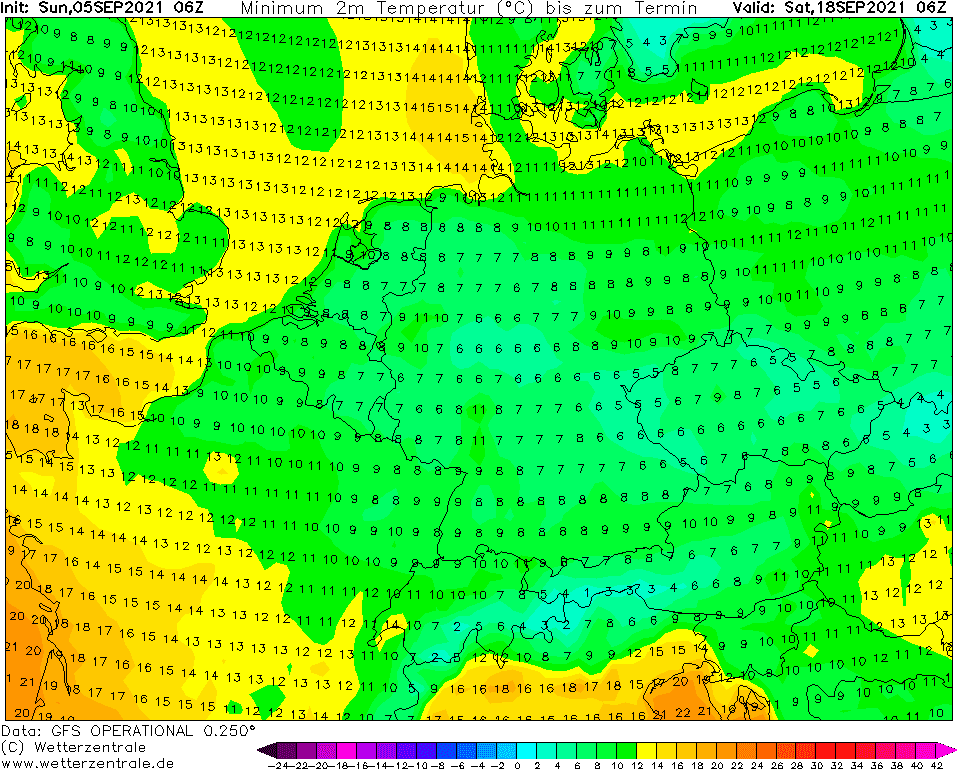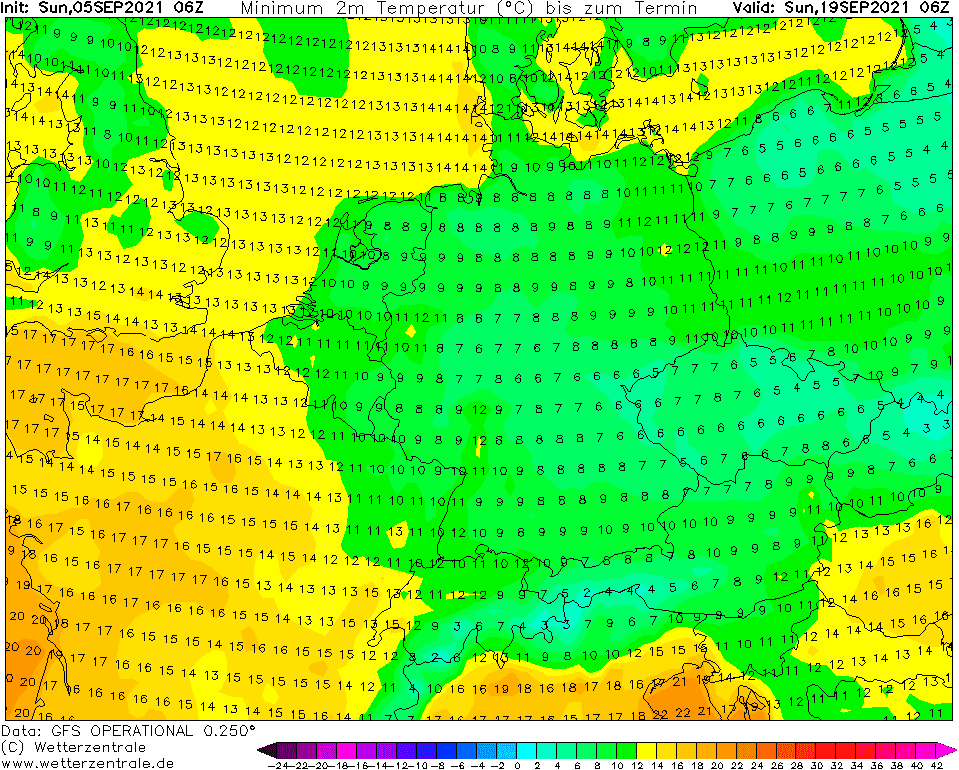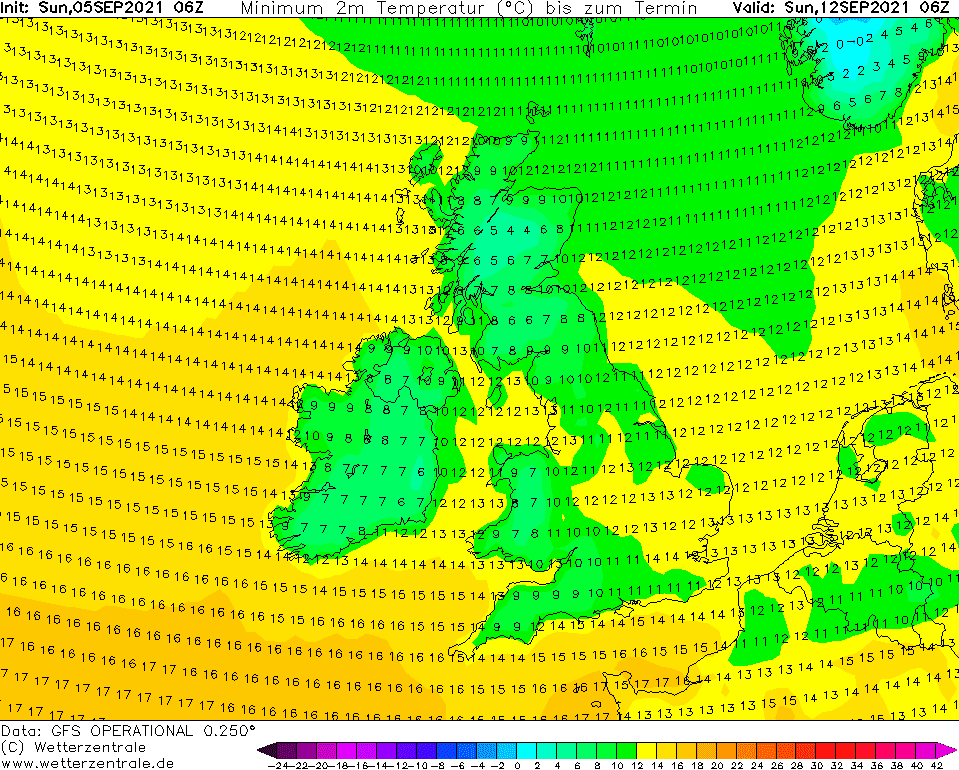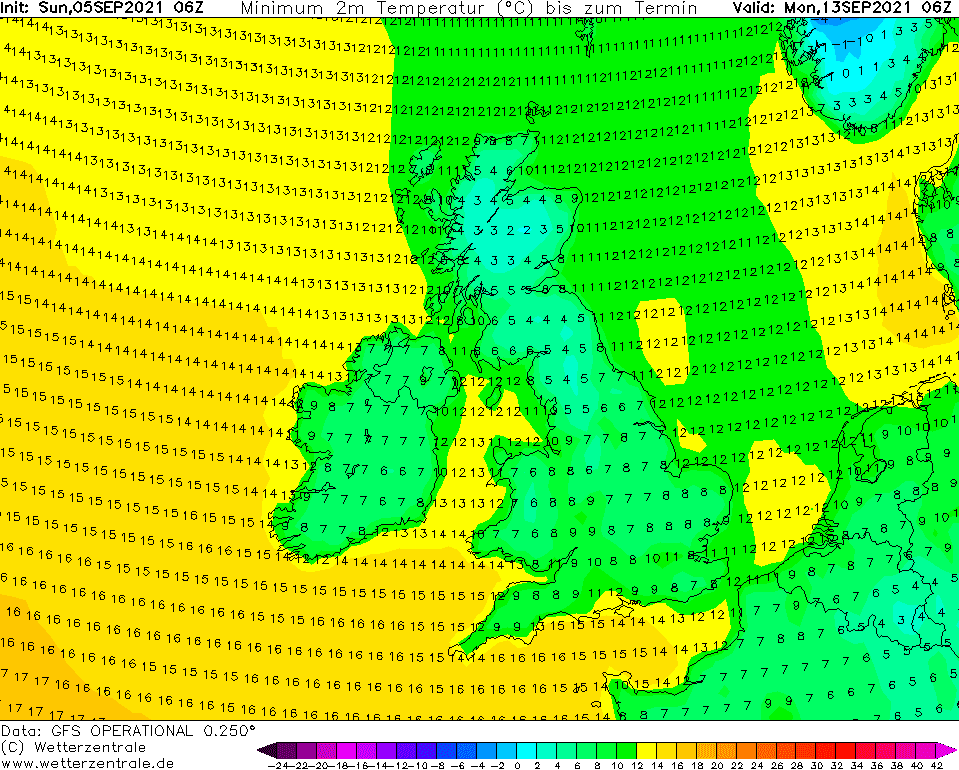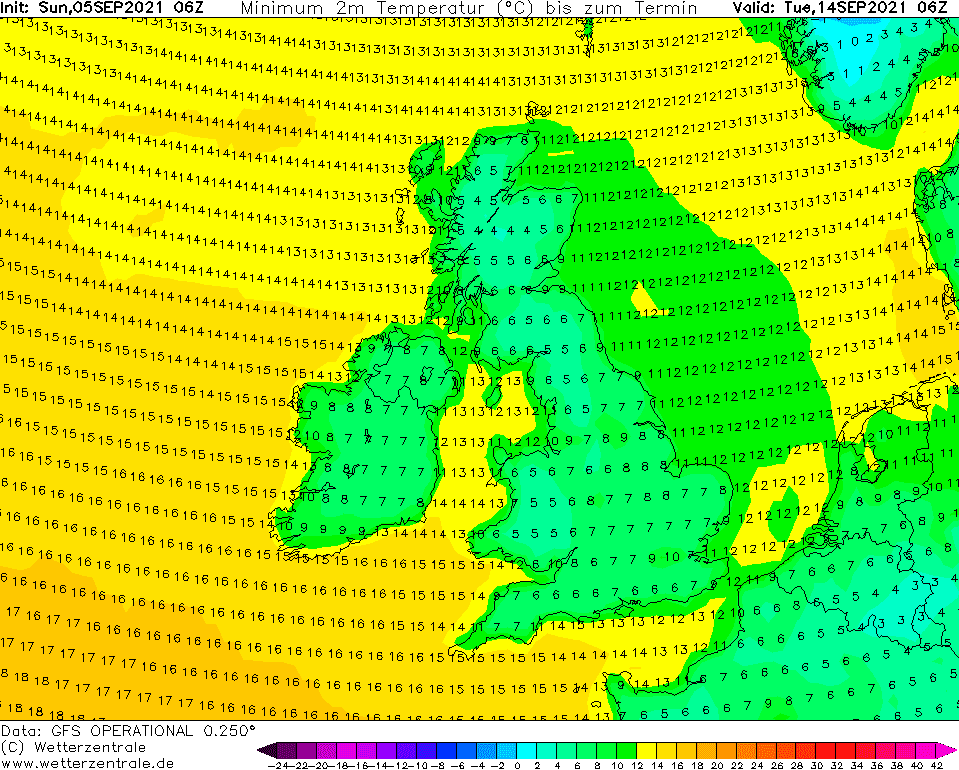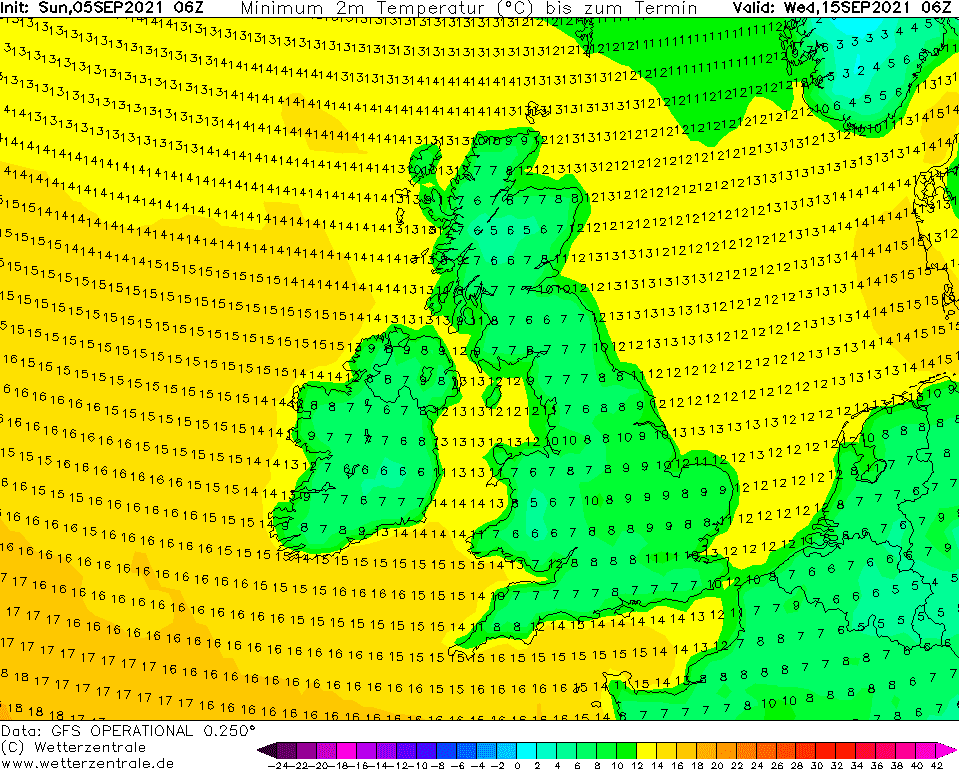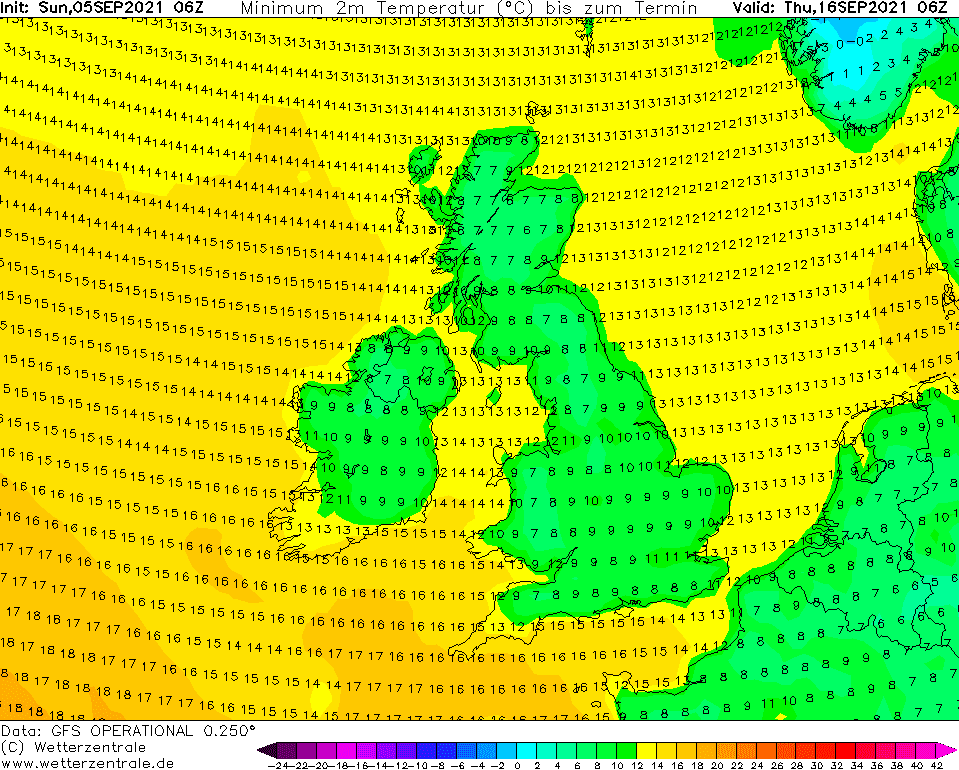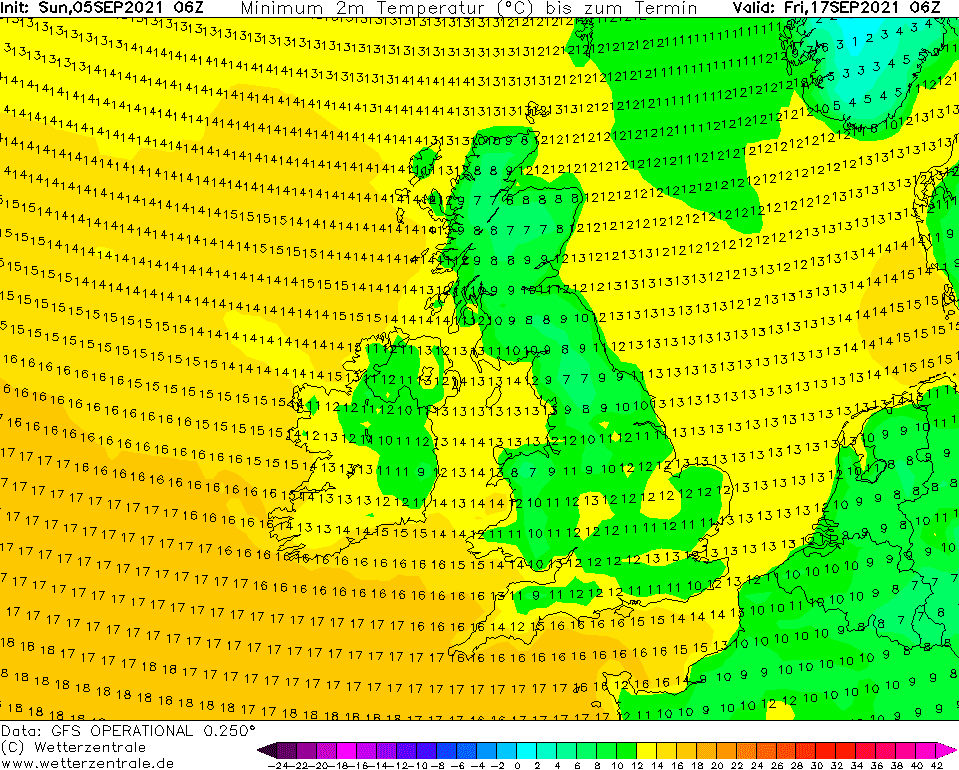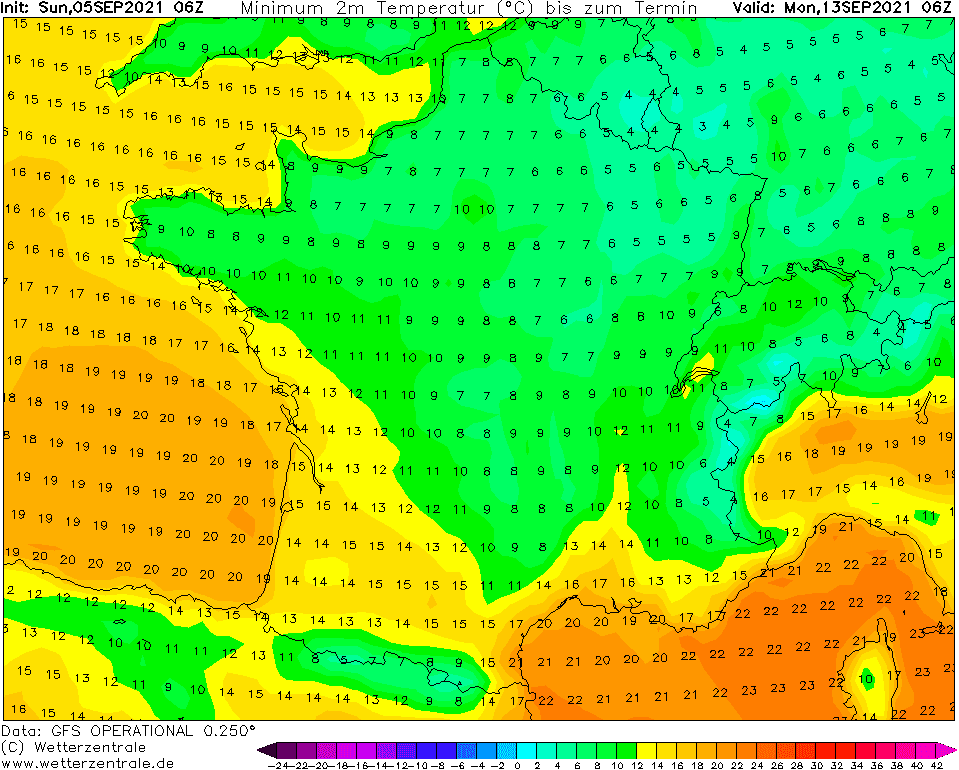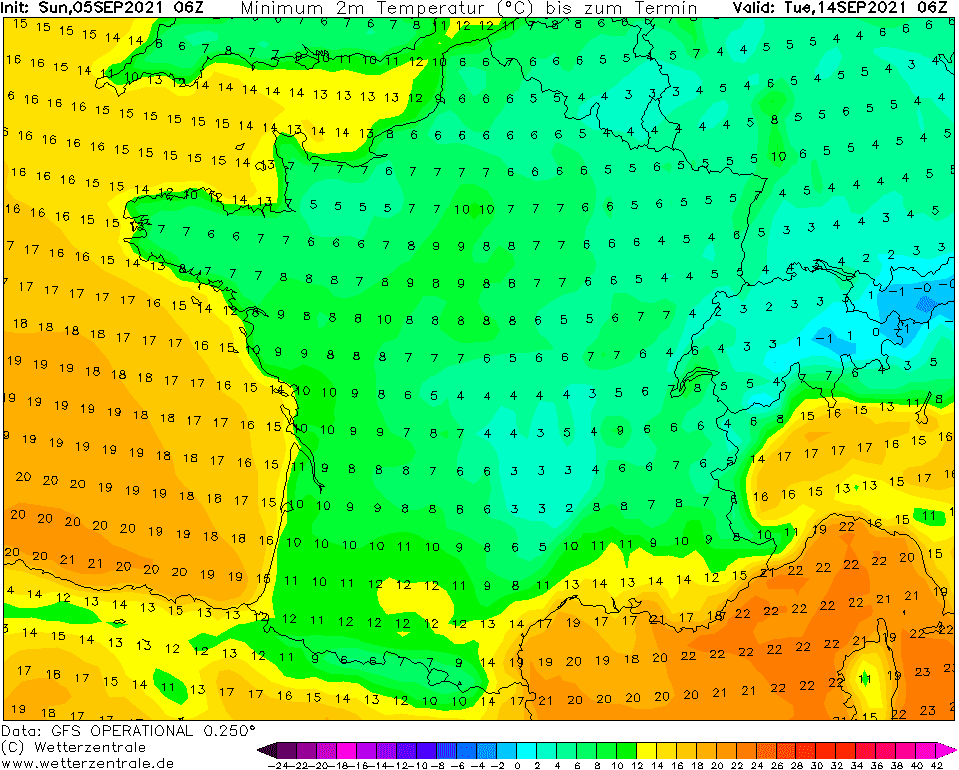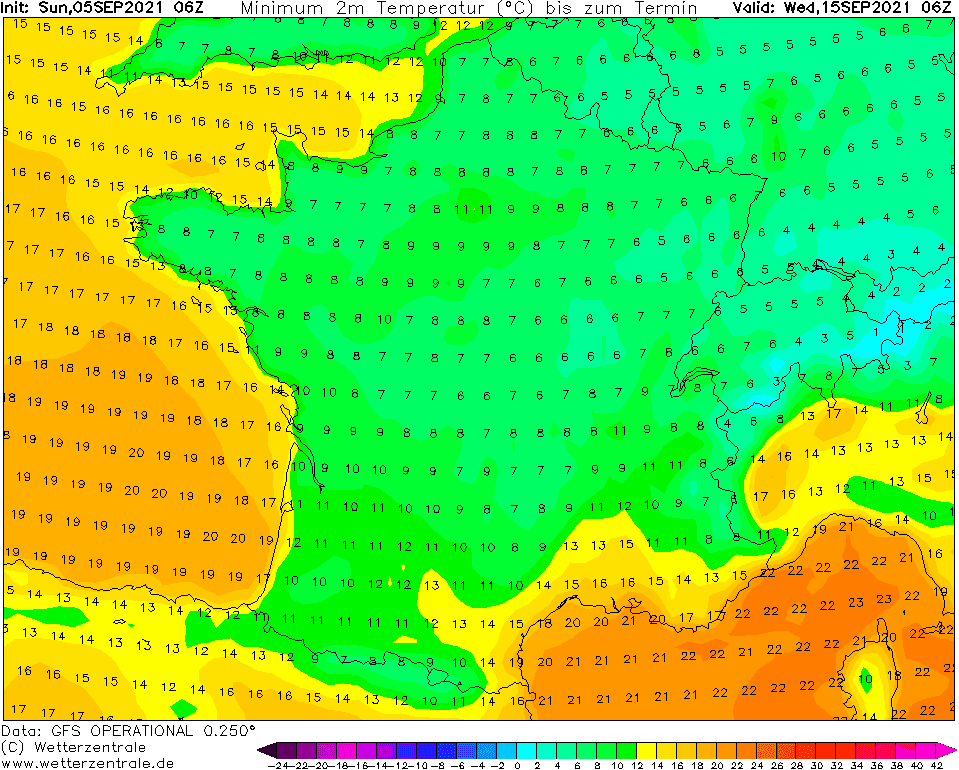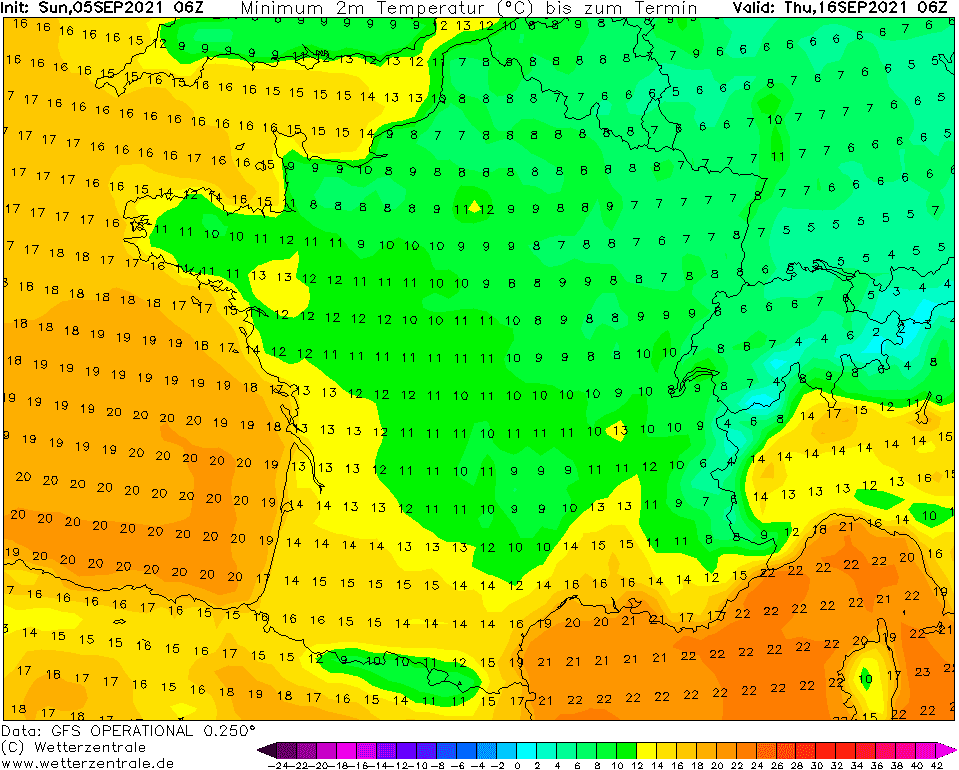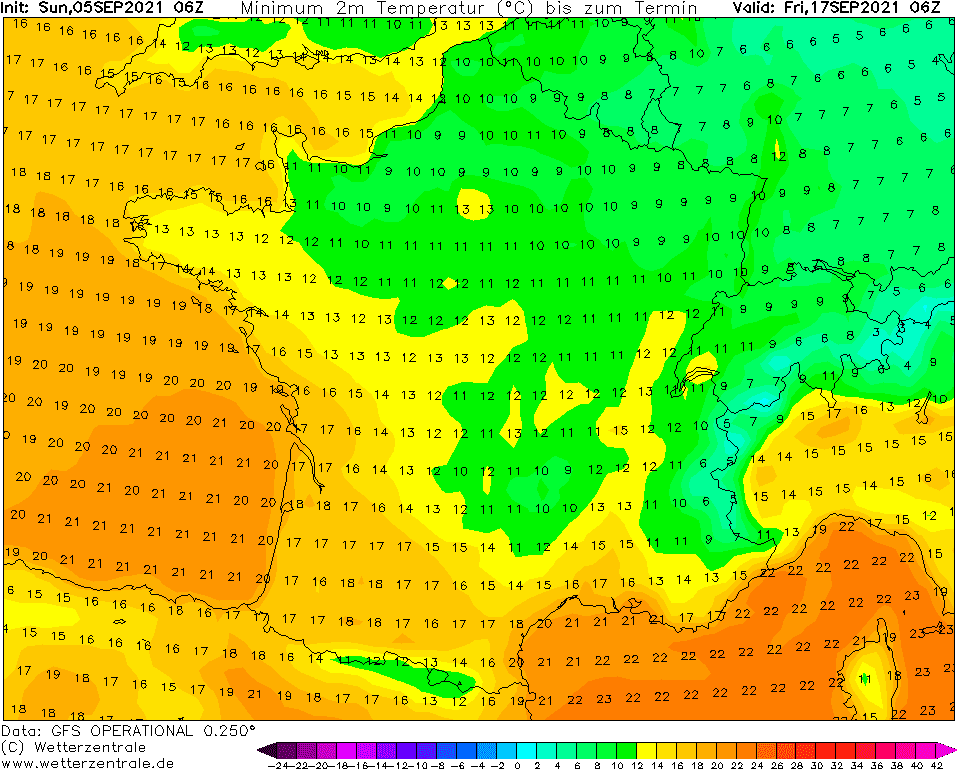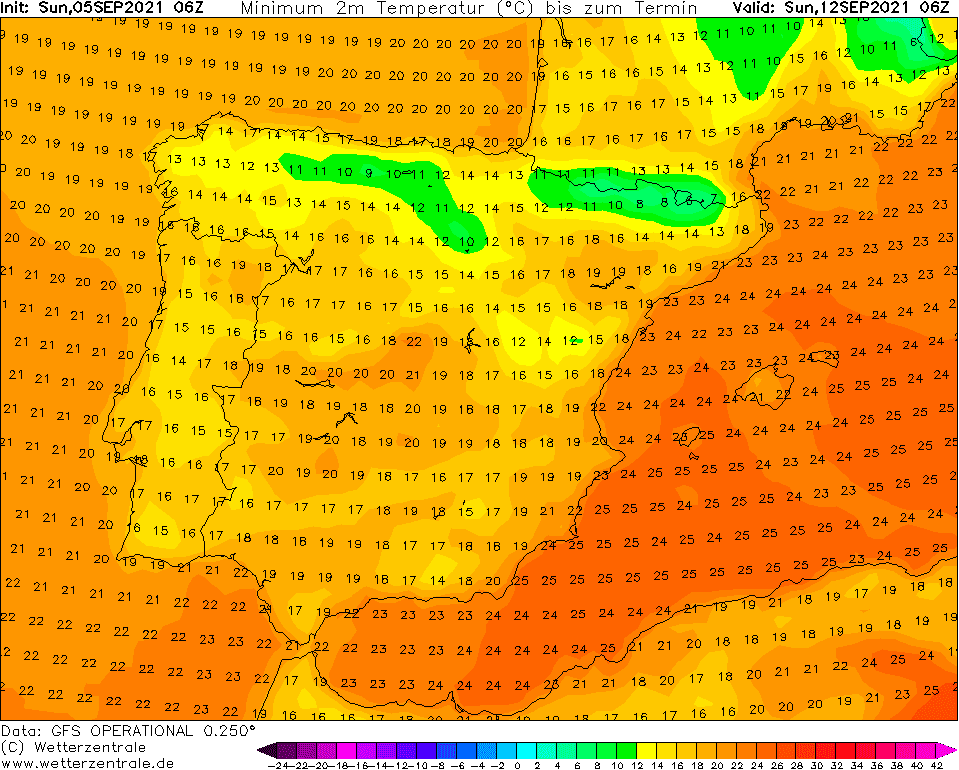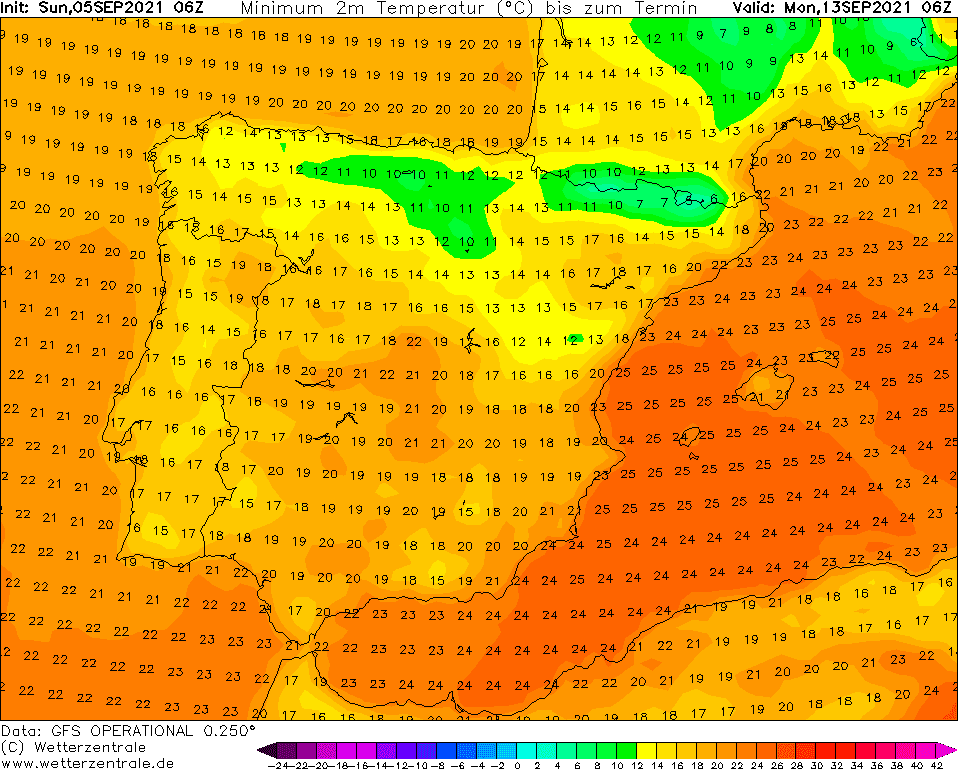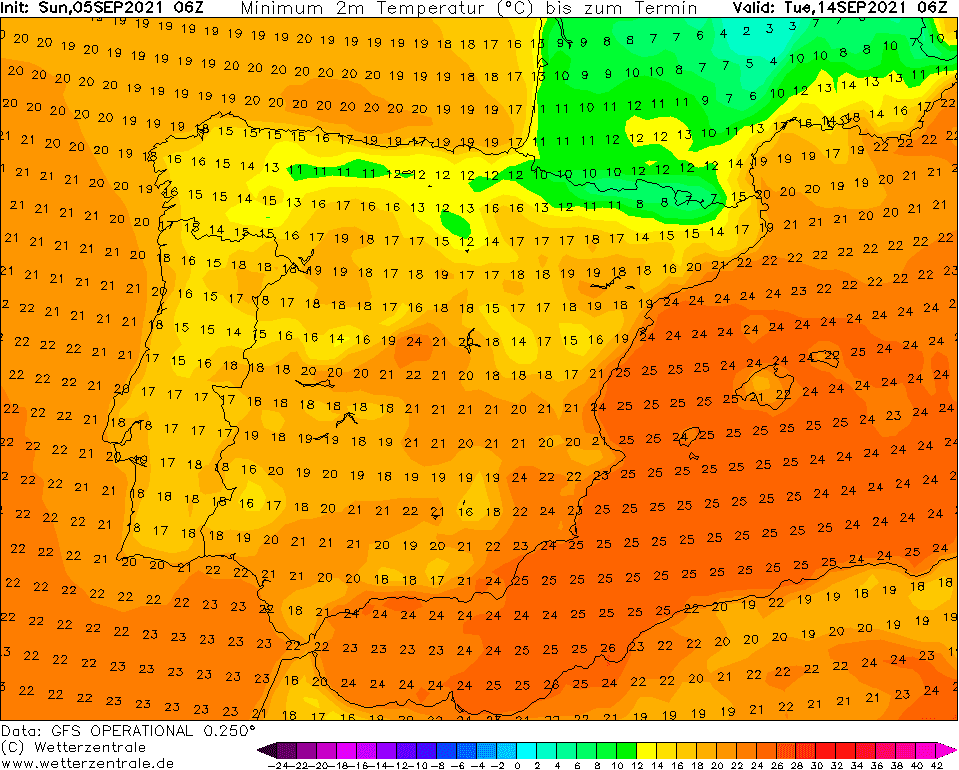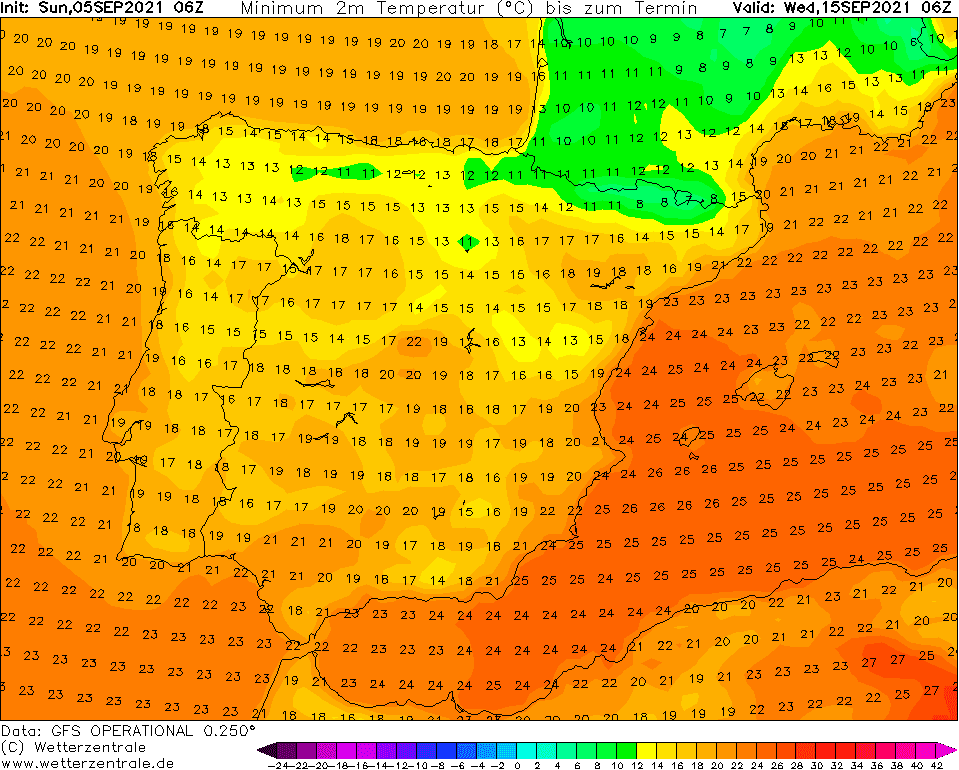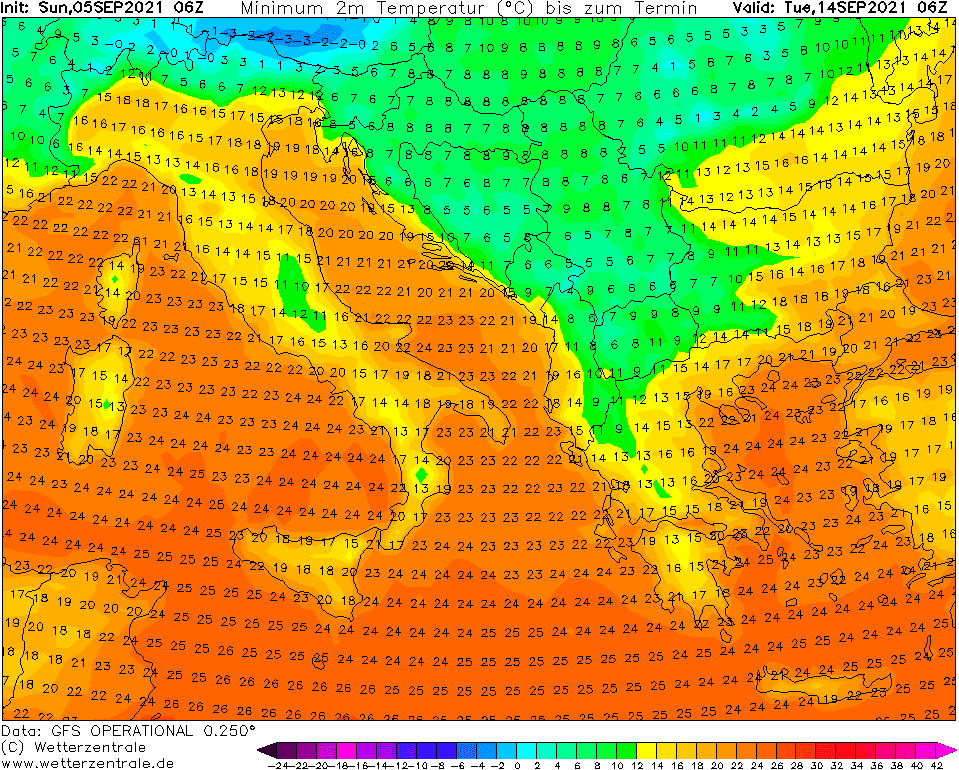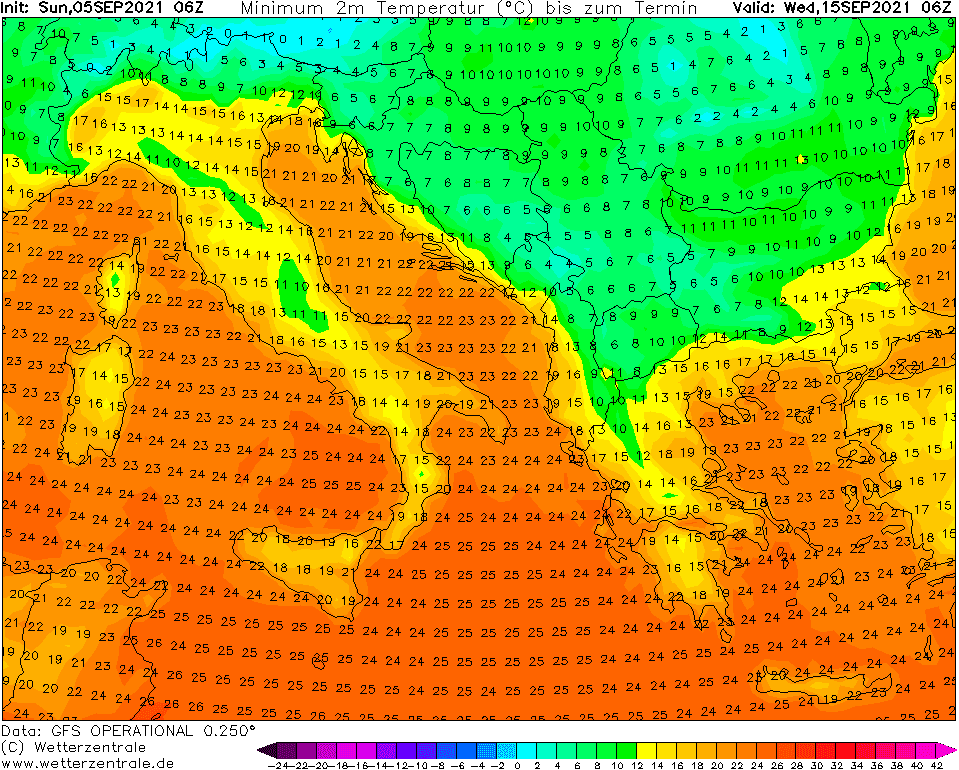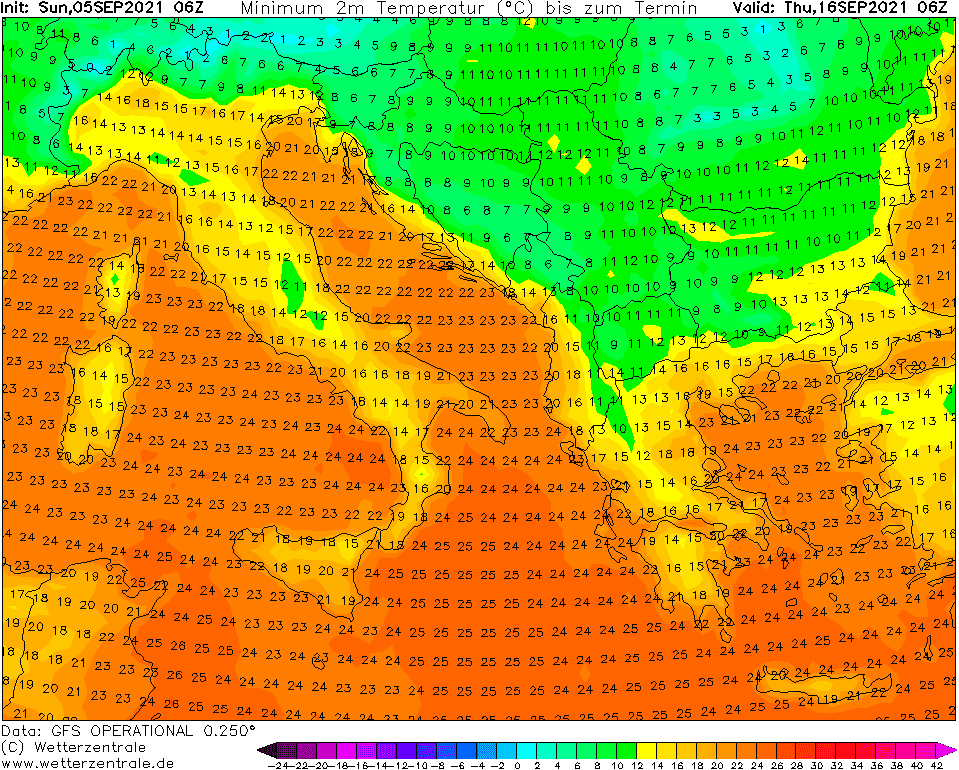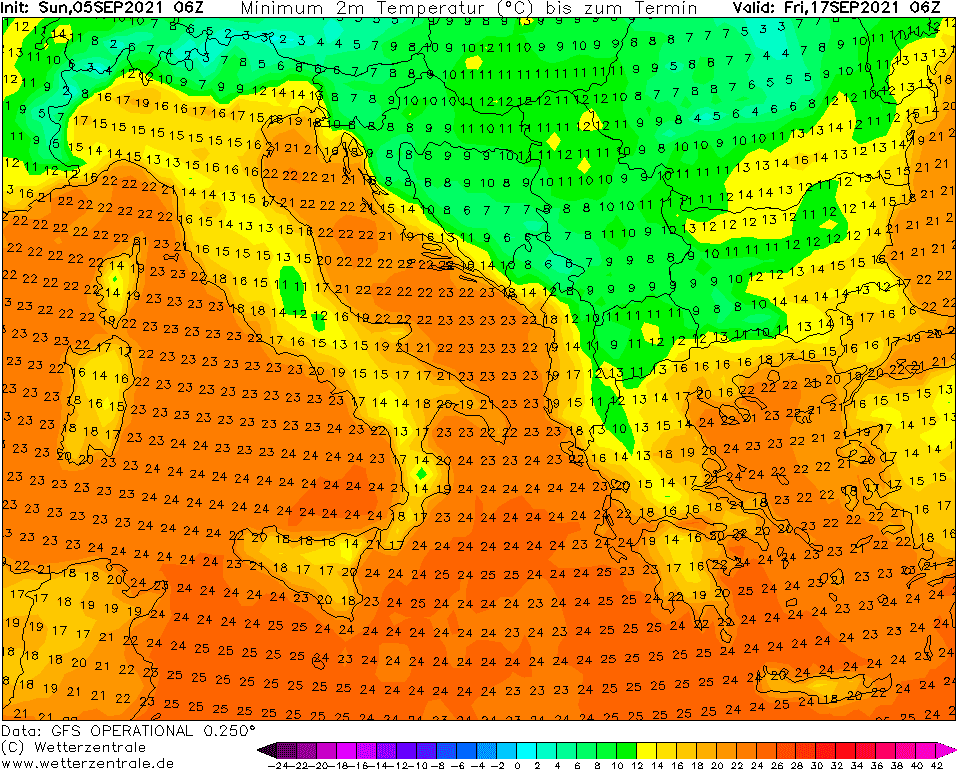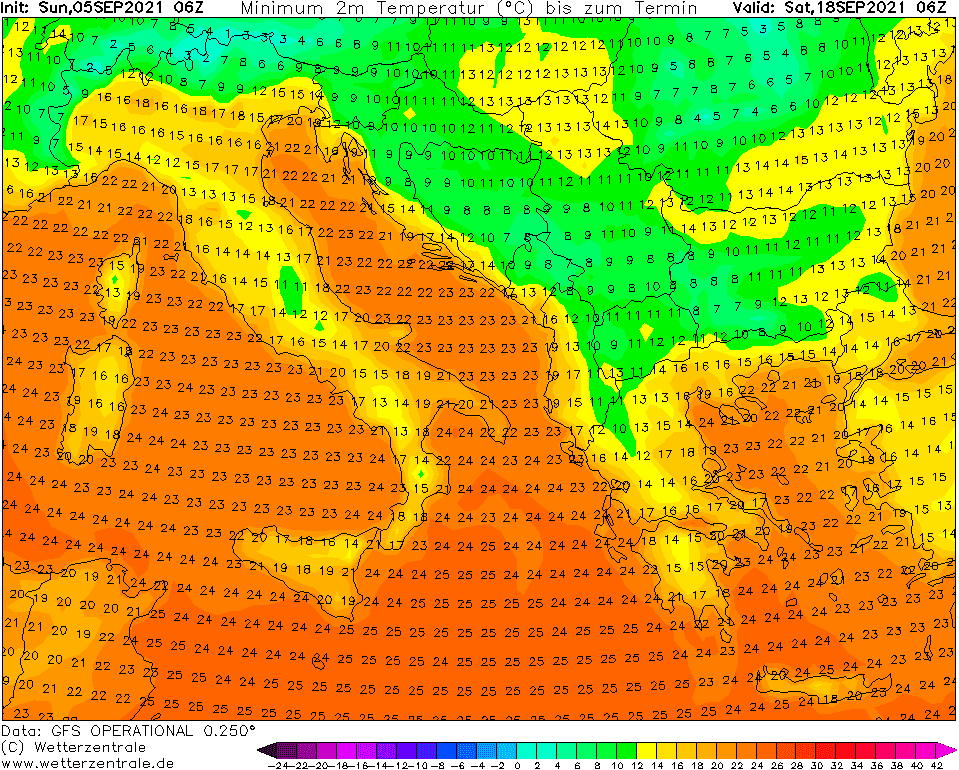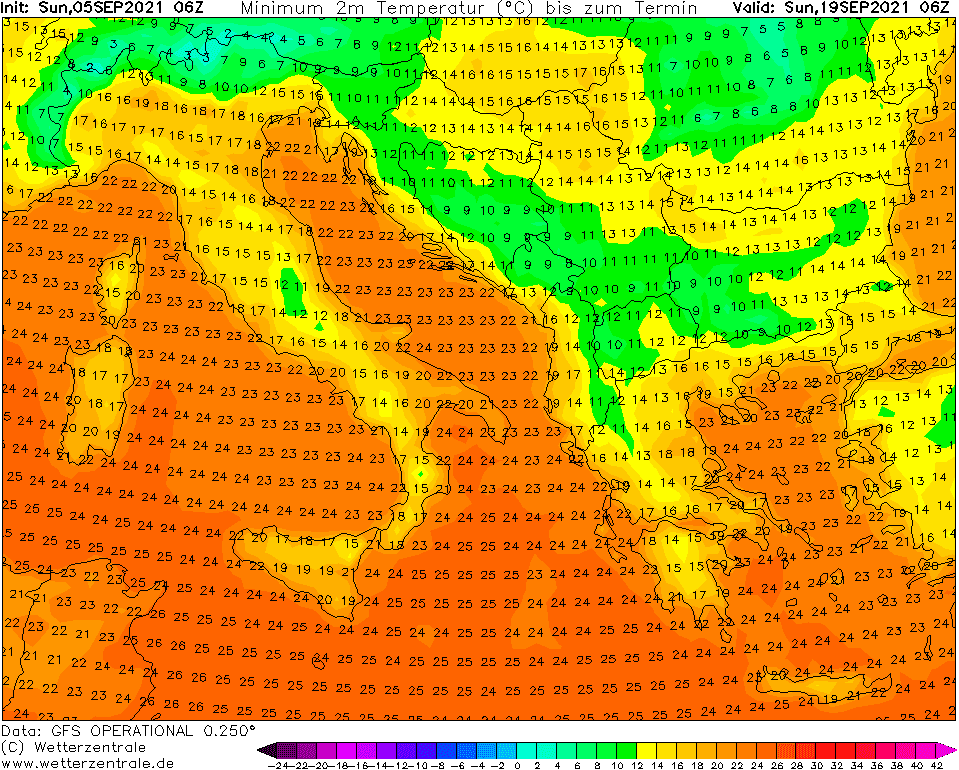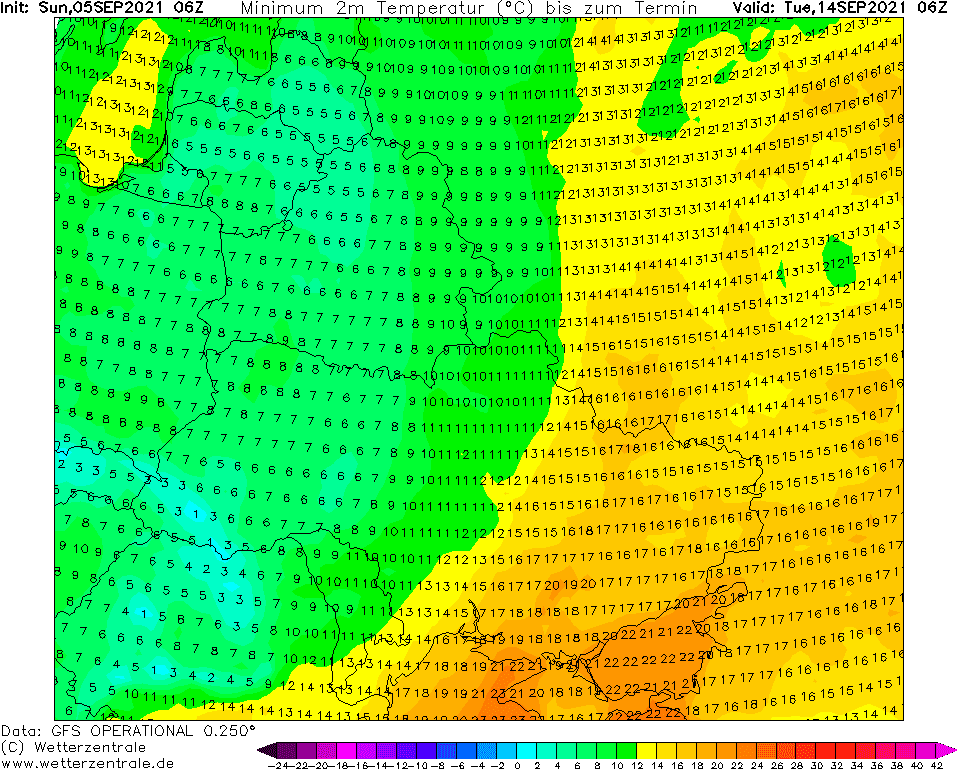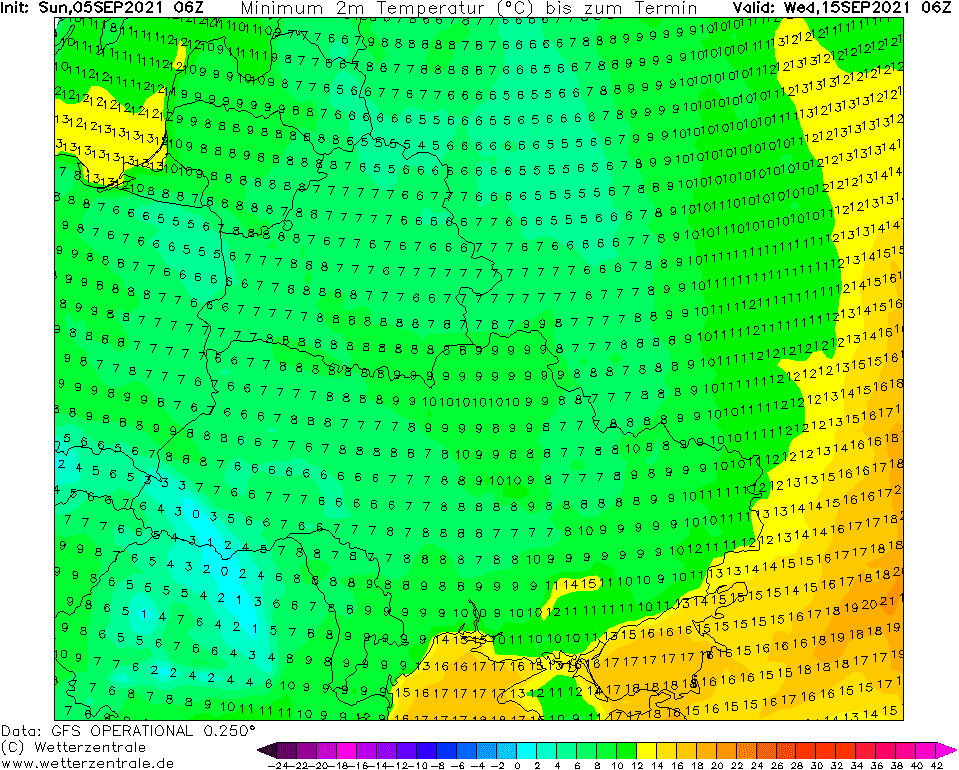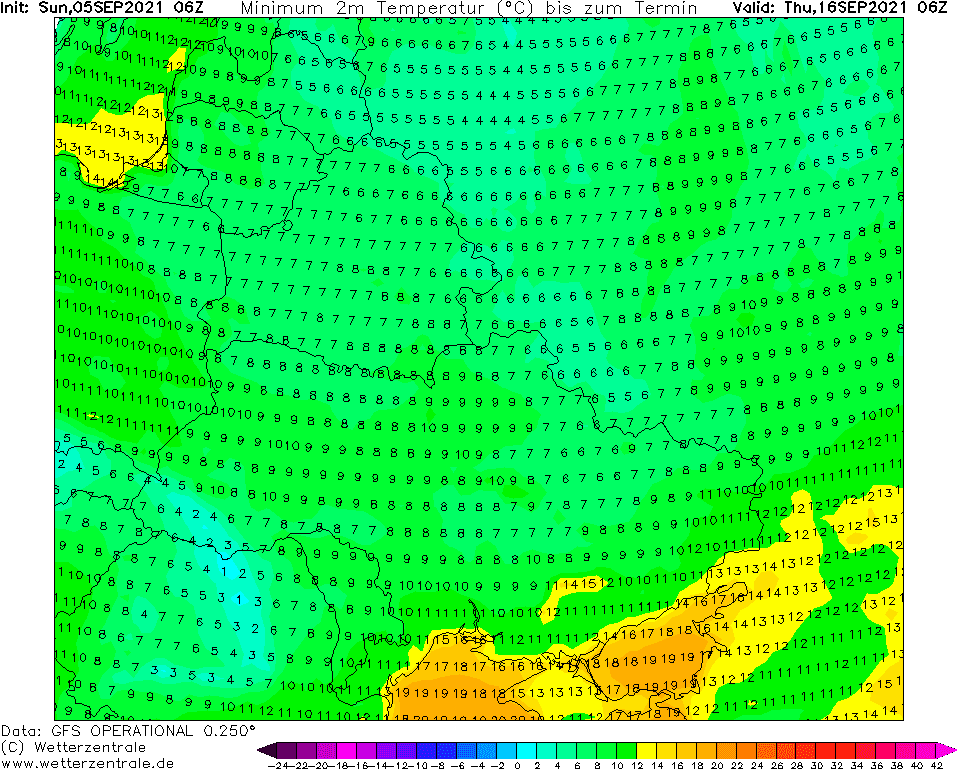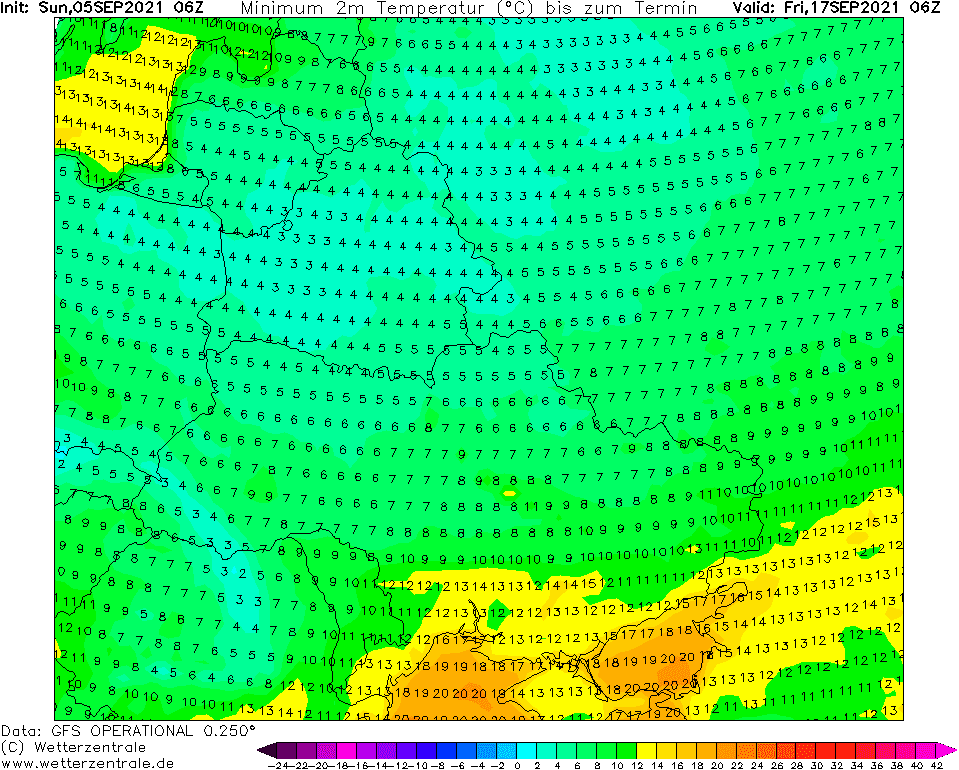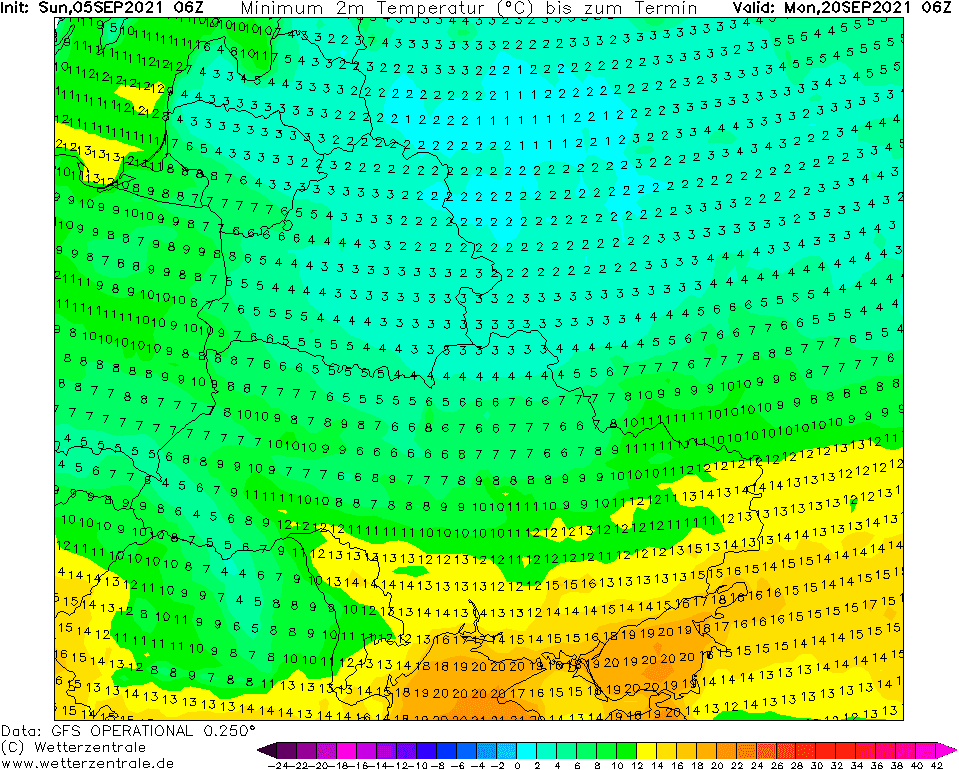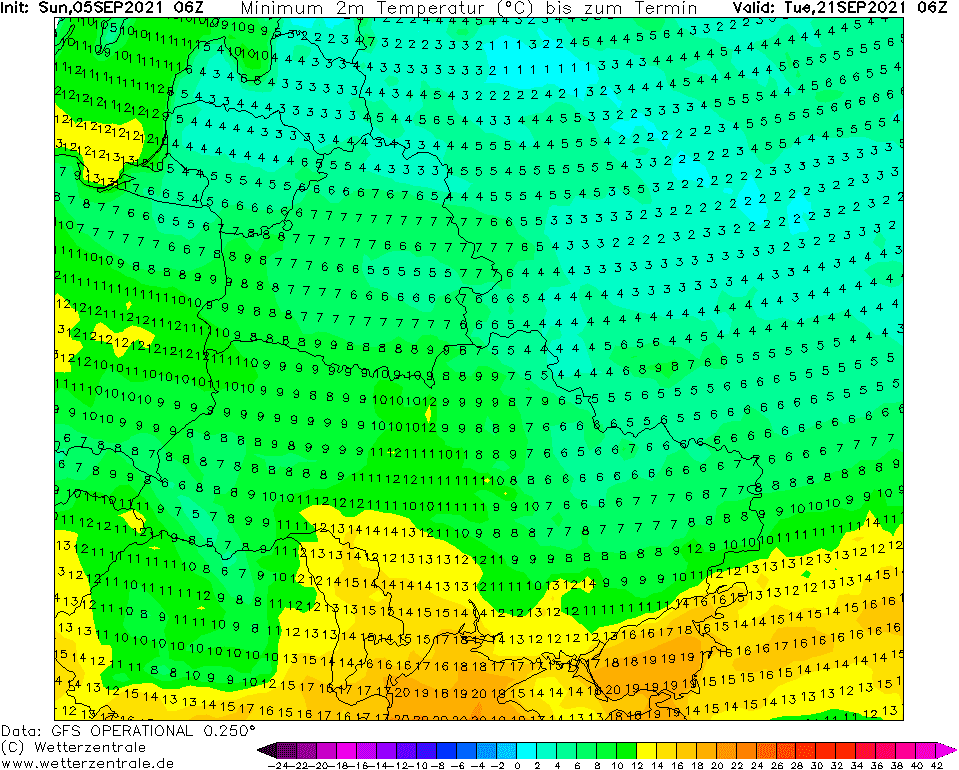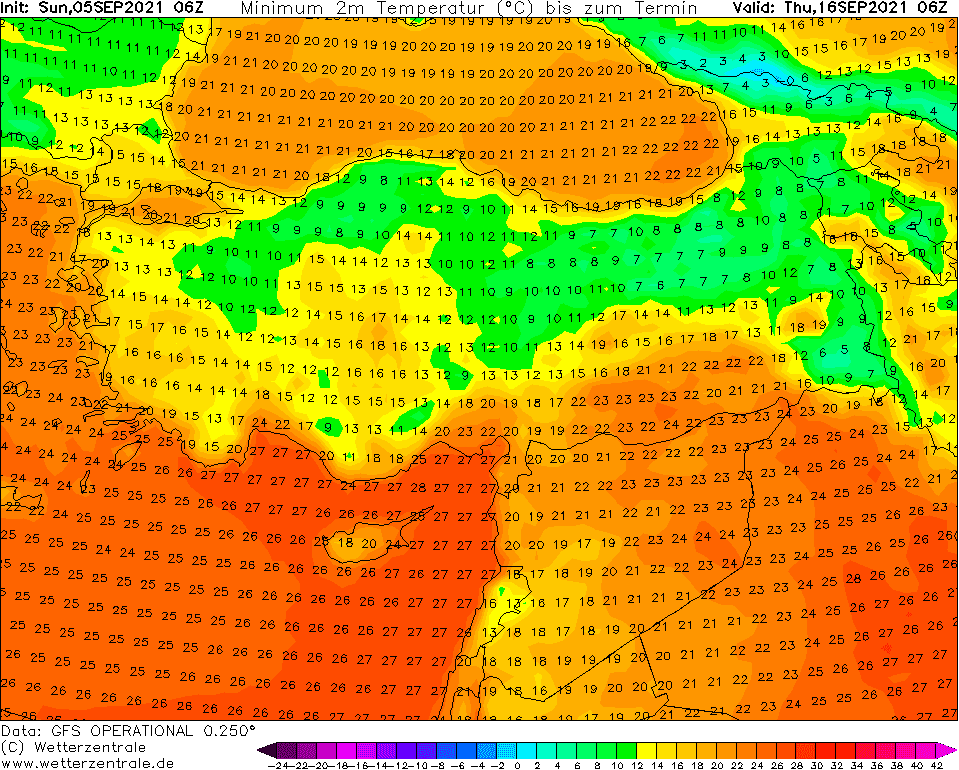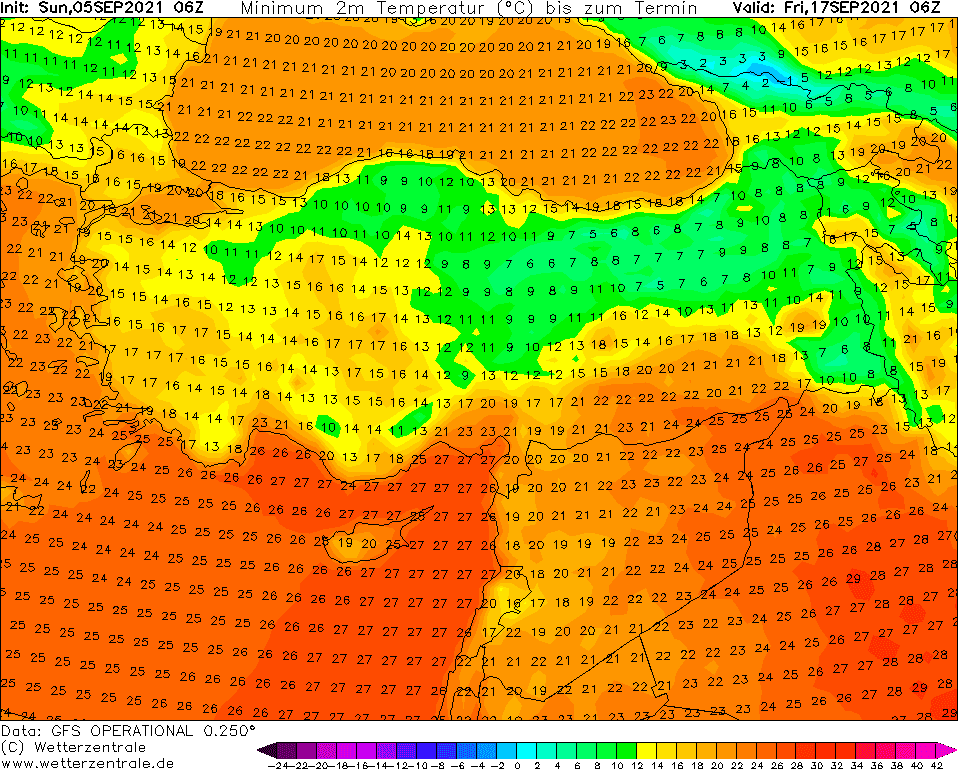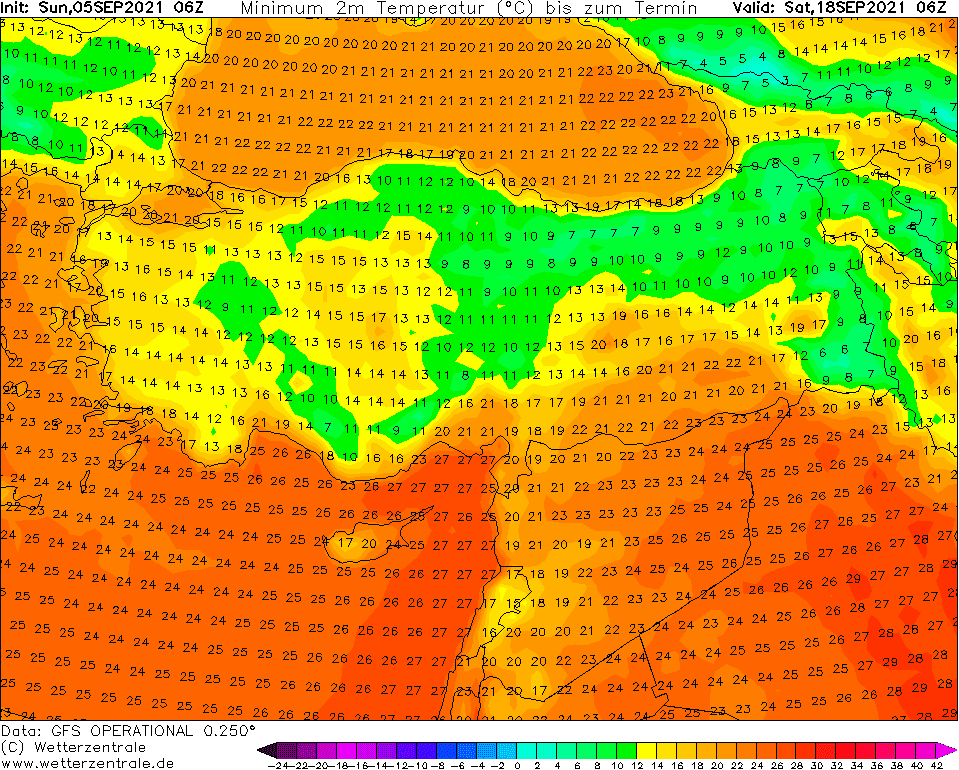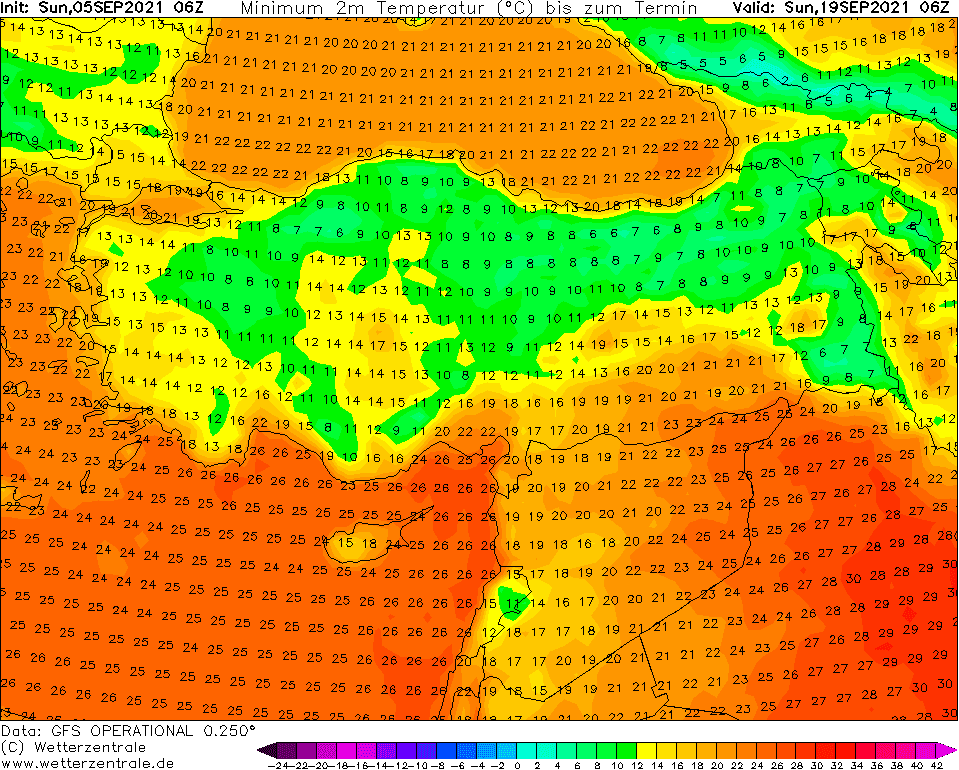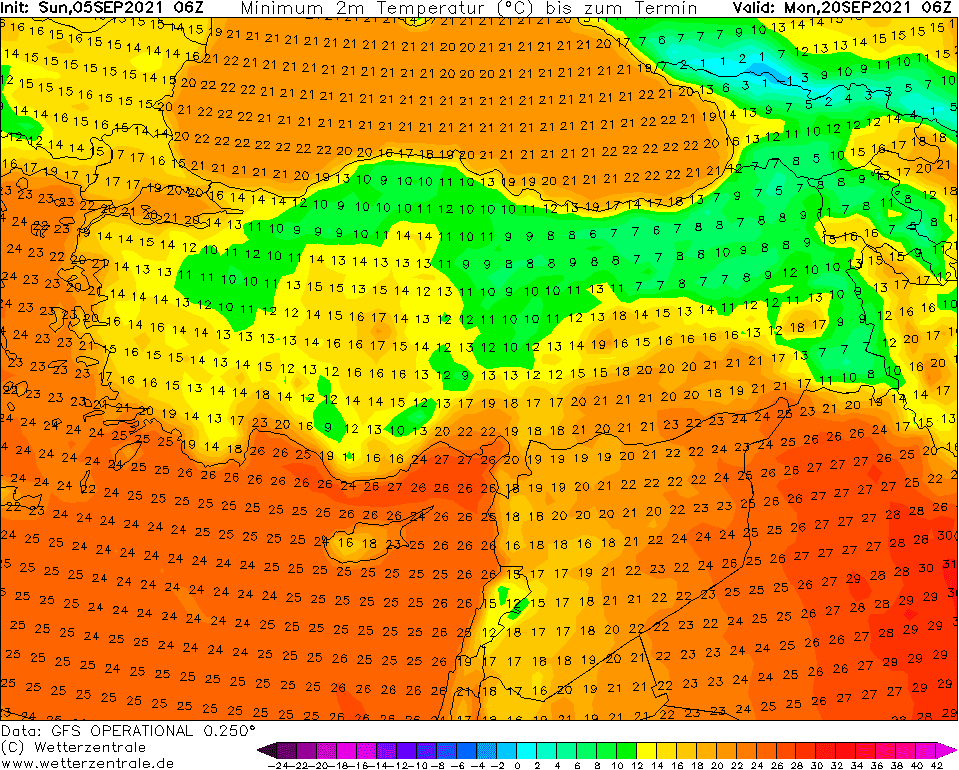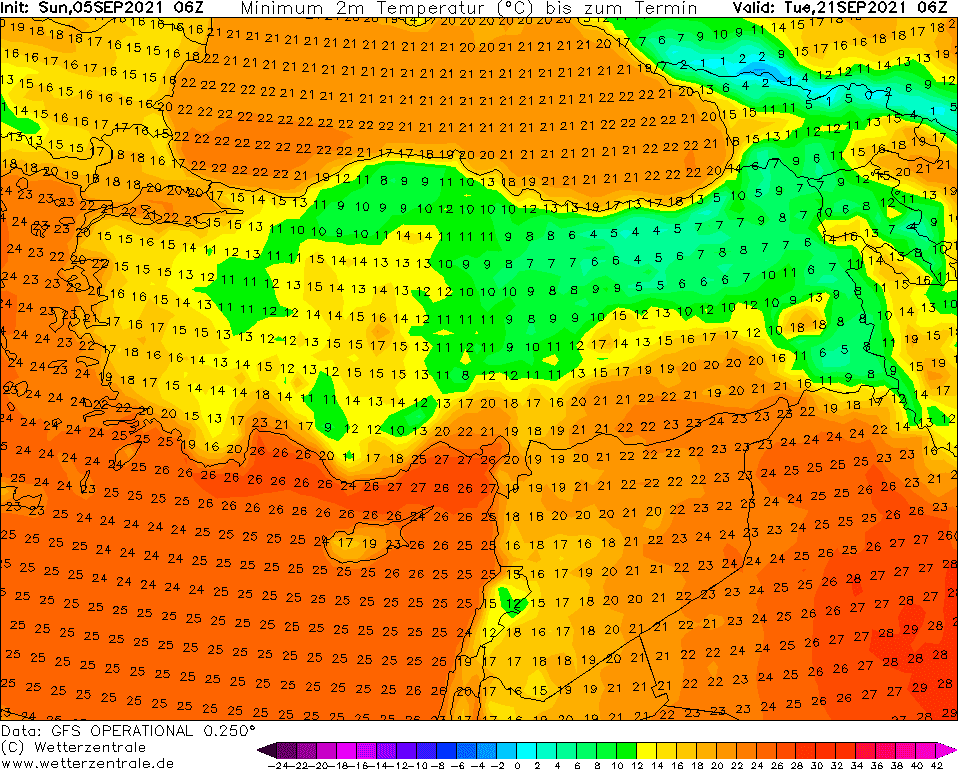 Source: wetterzentrale.de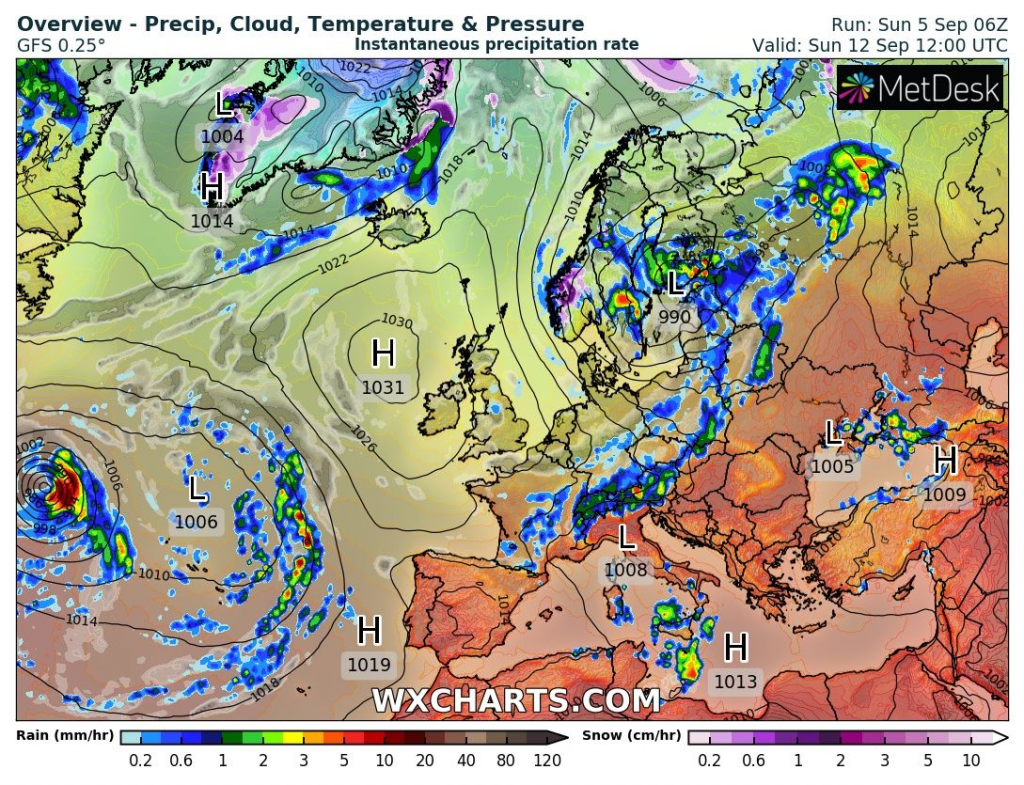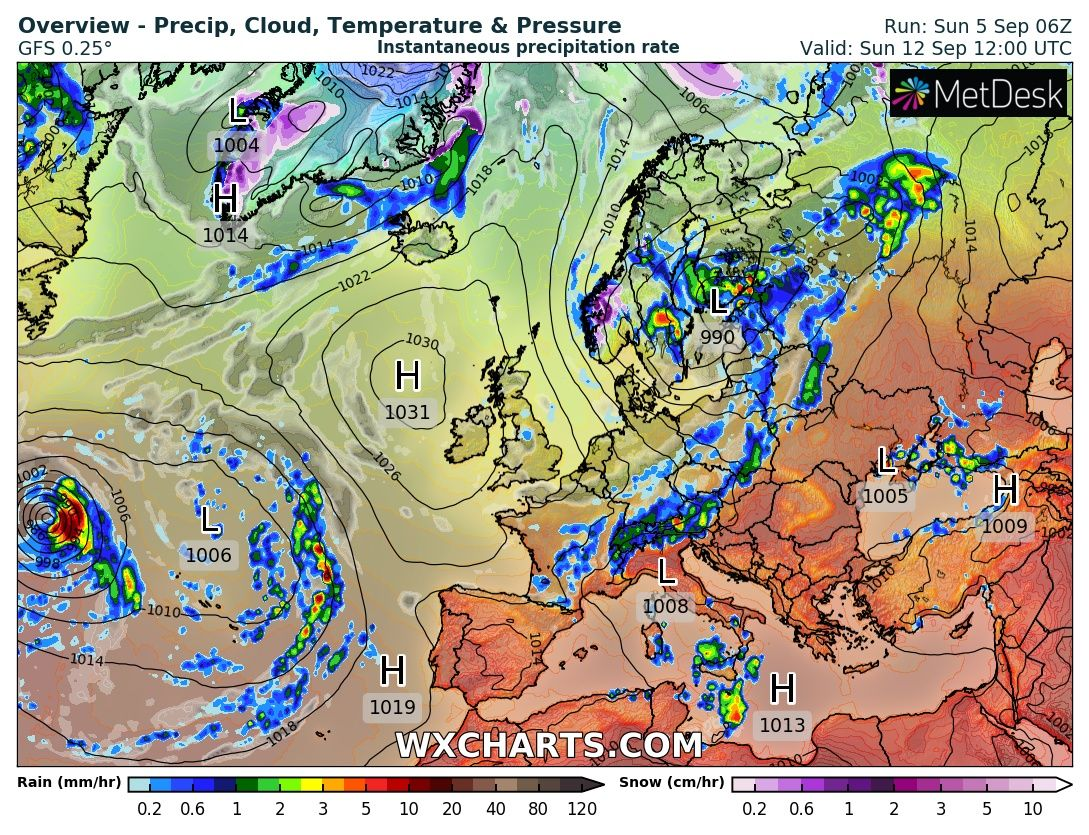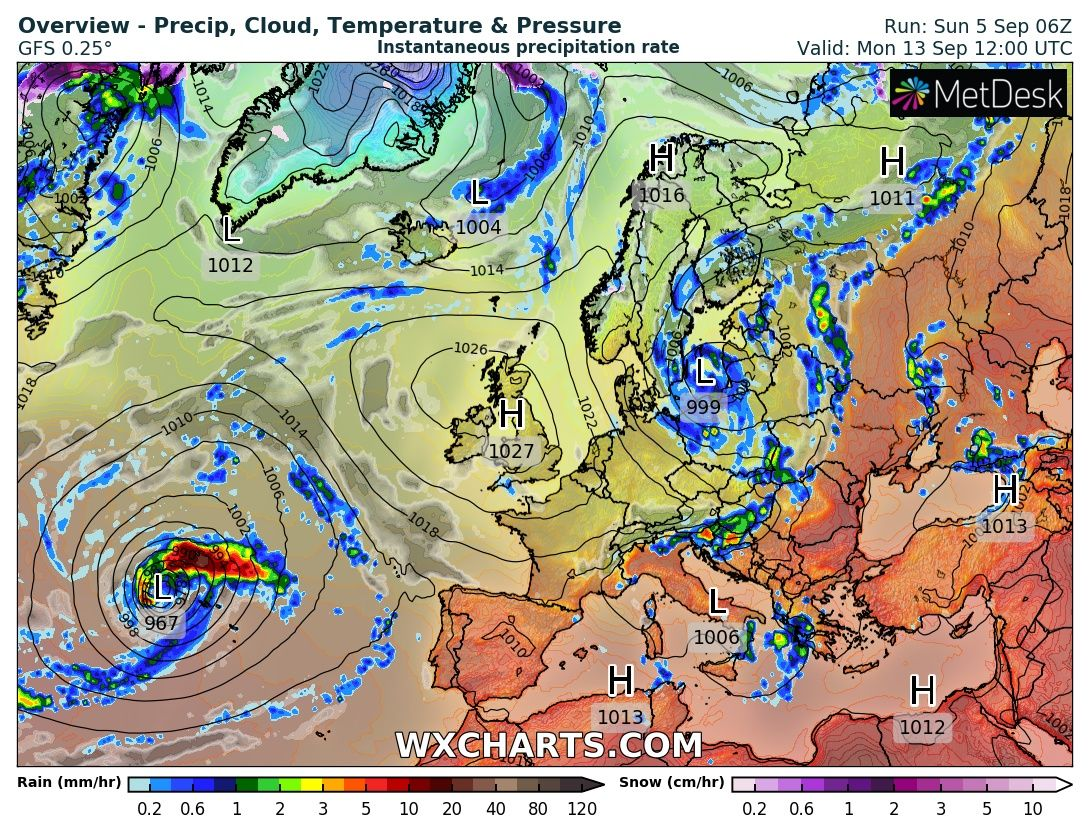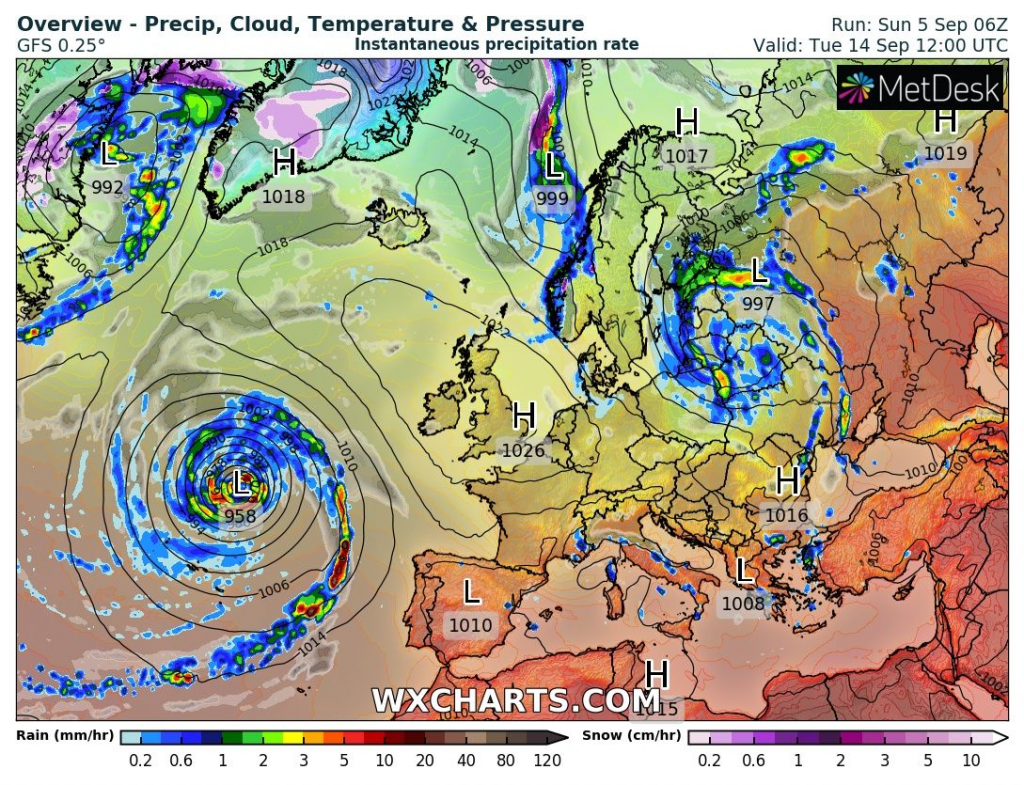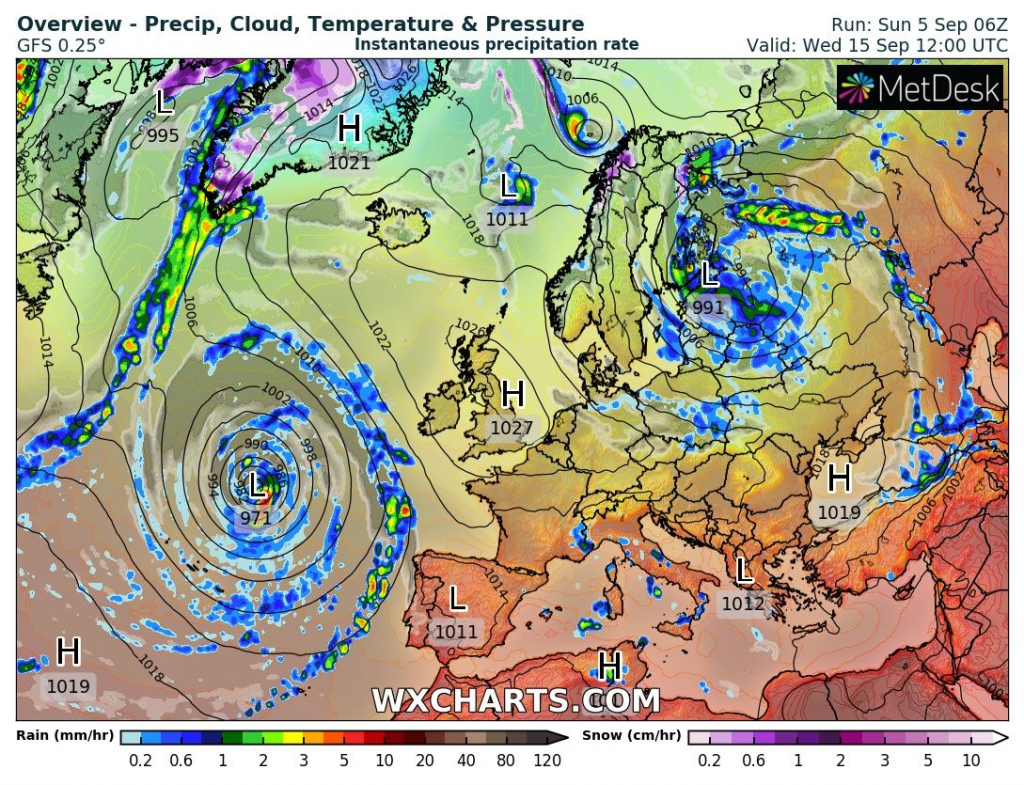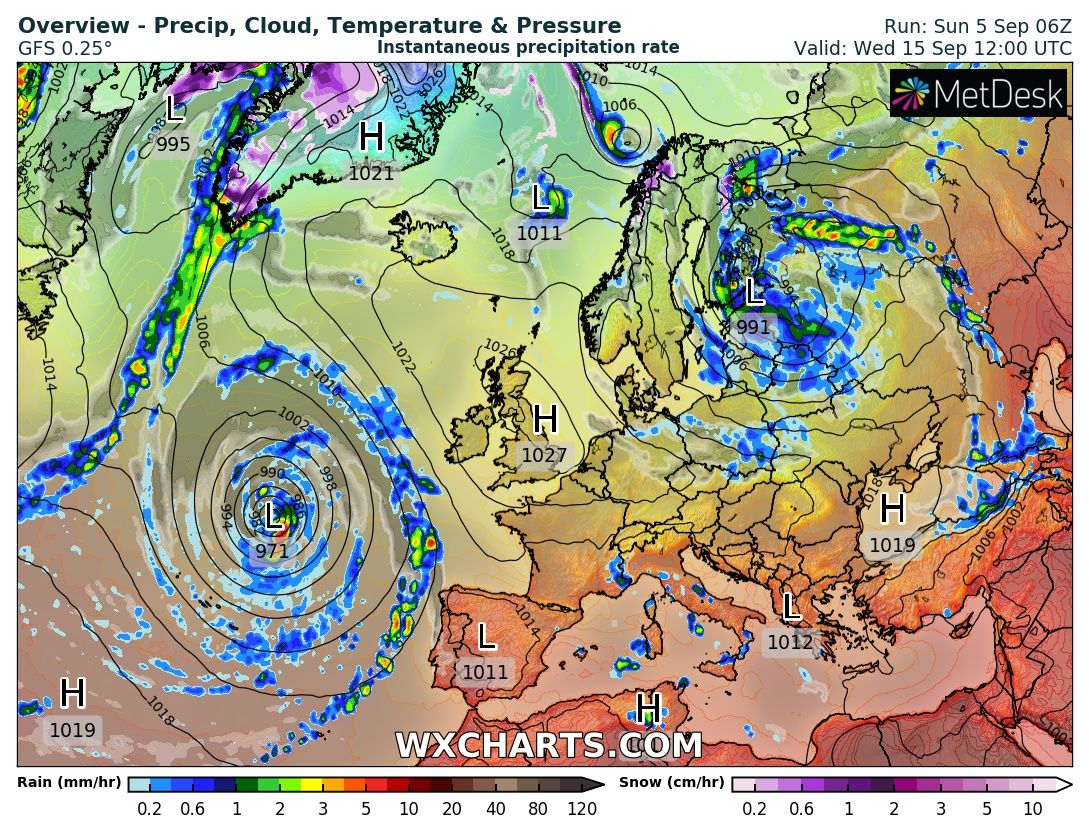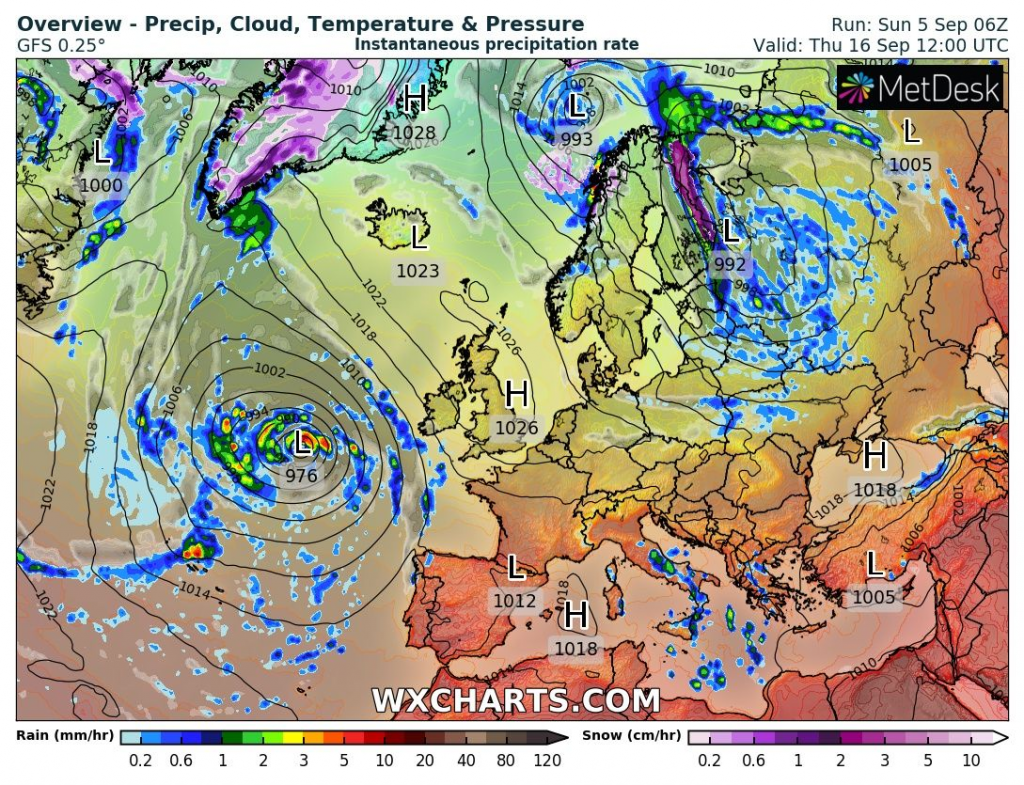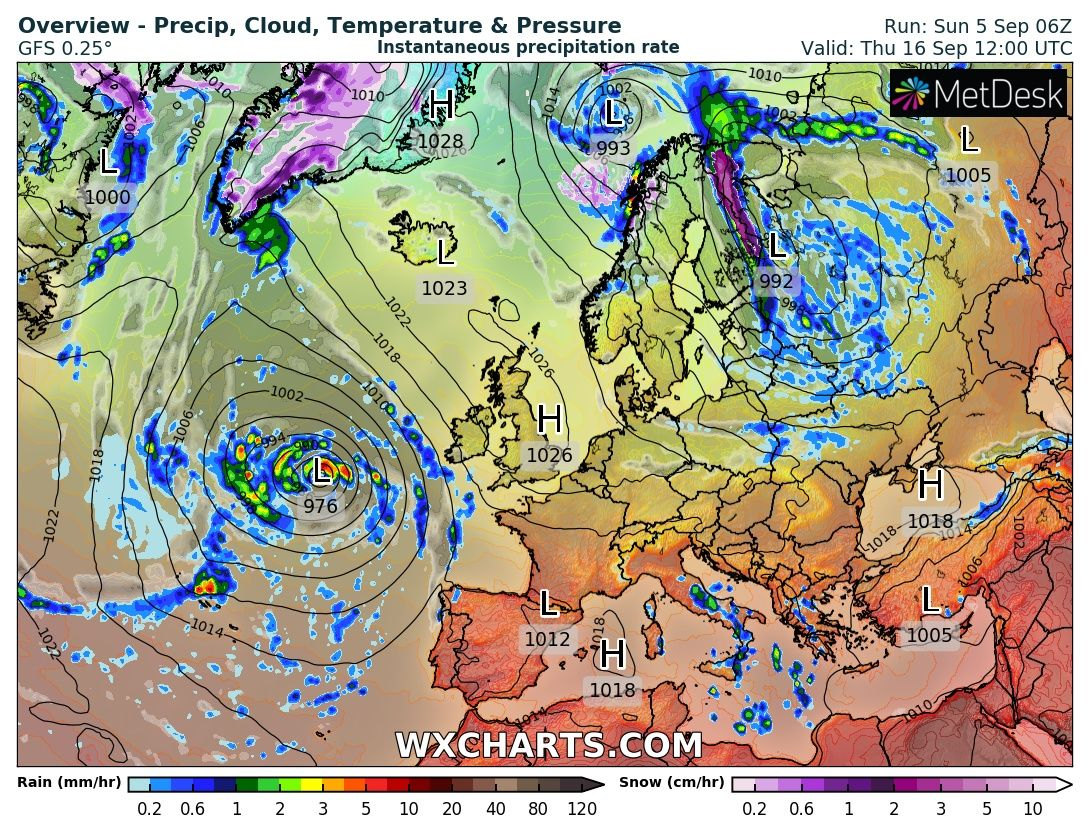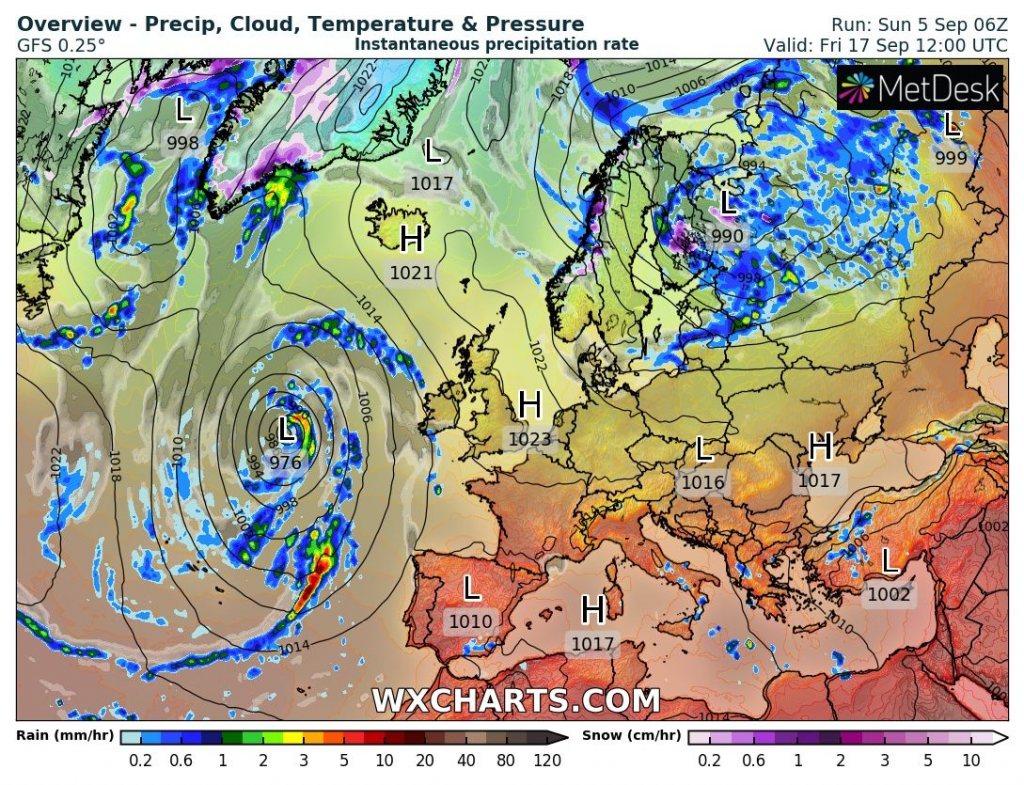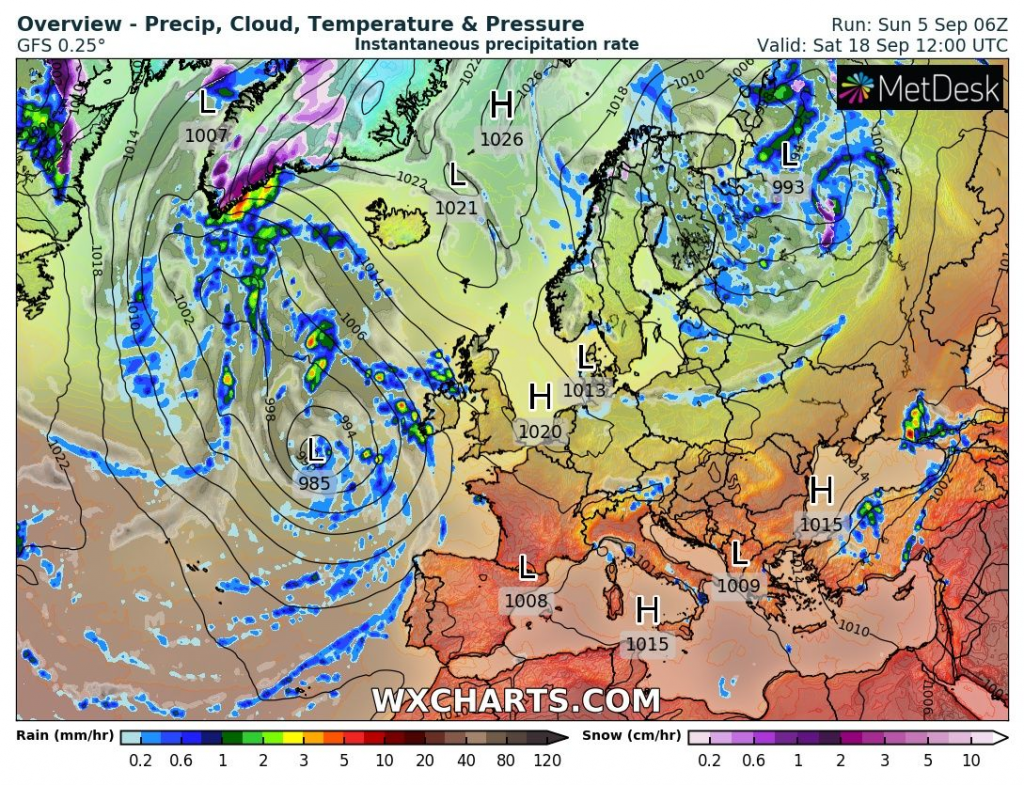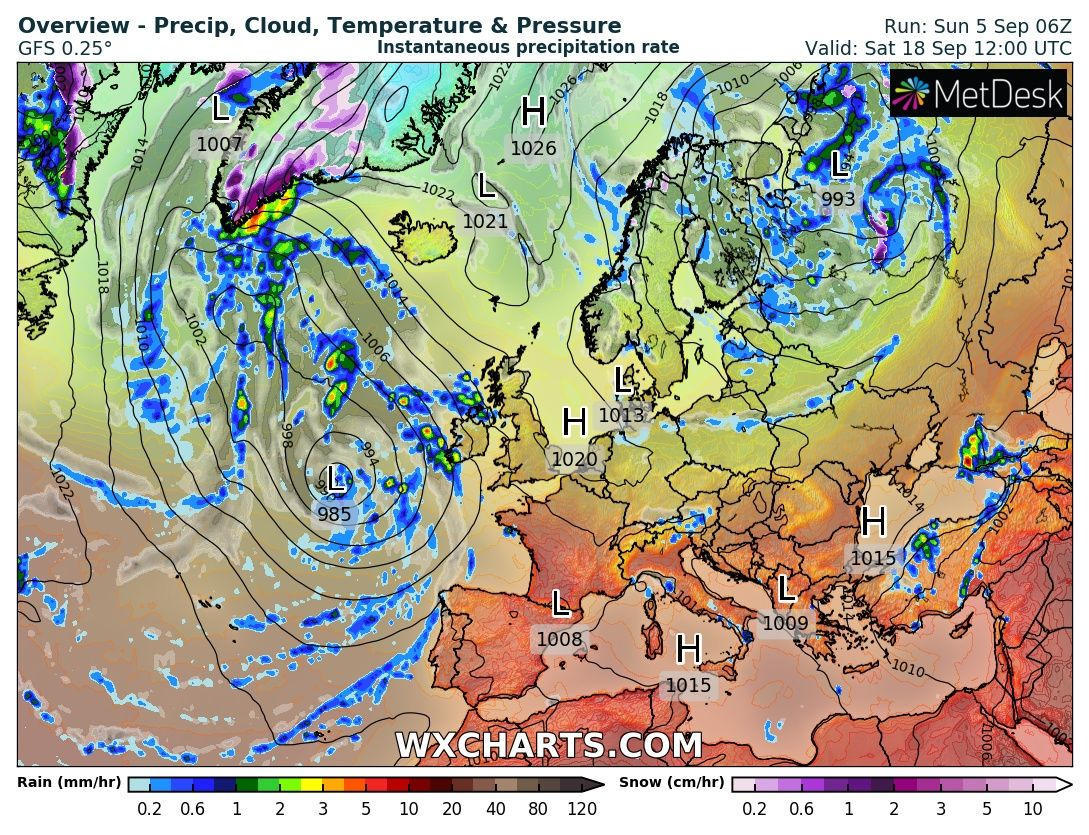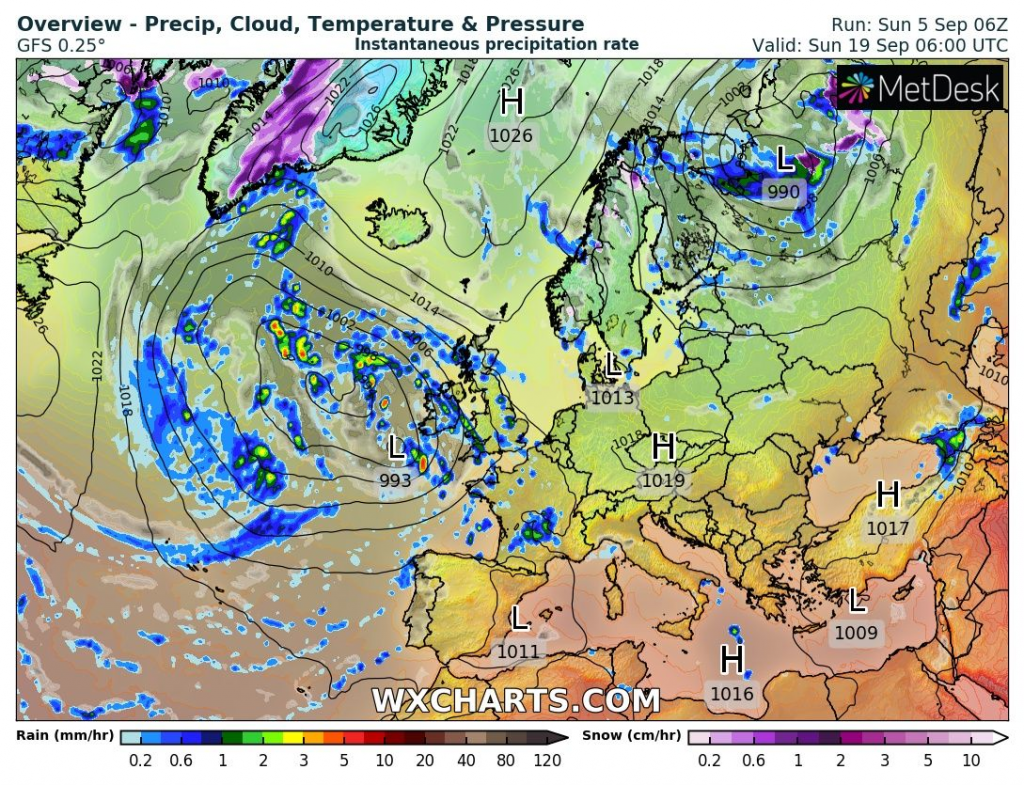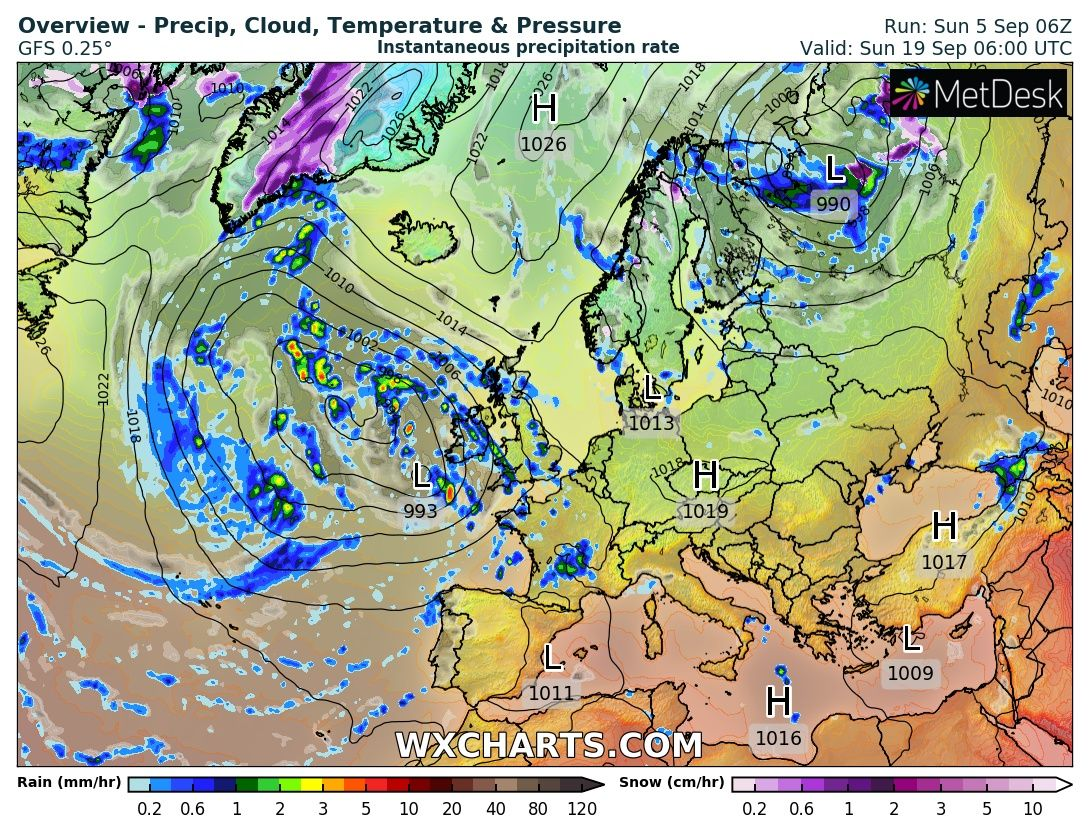 Source: wxcharts.com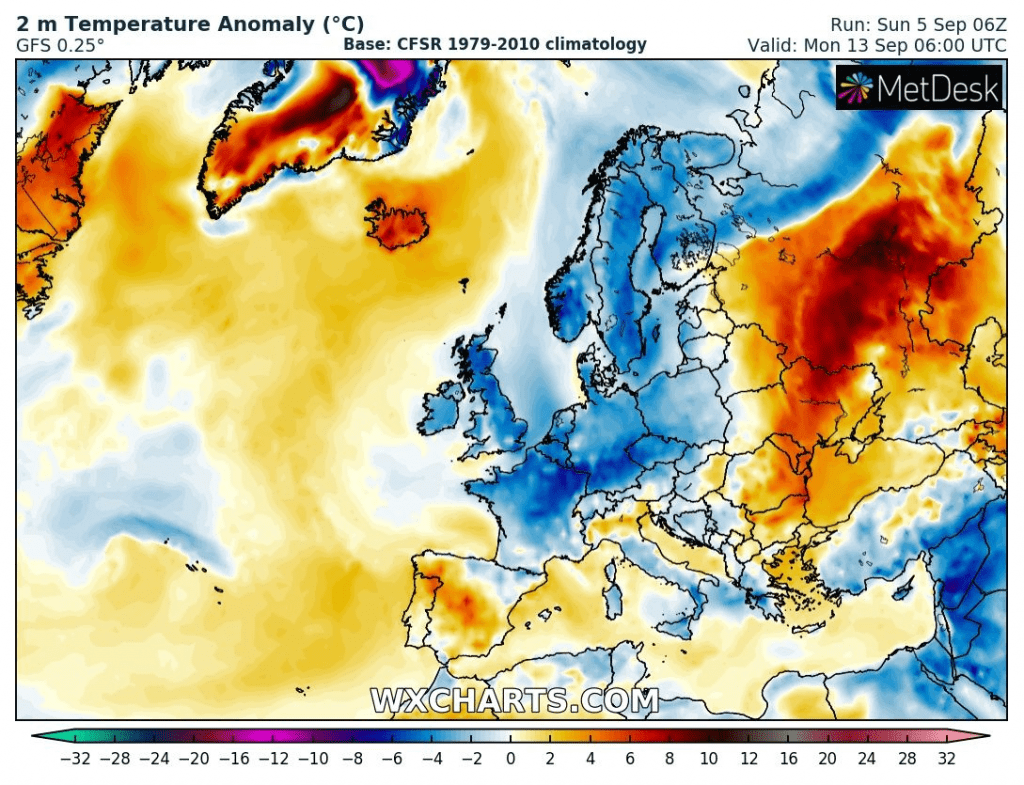 Source: wxcharts.com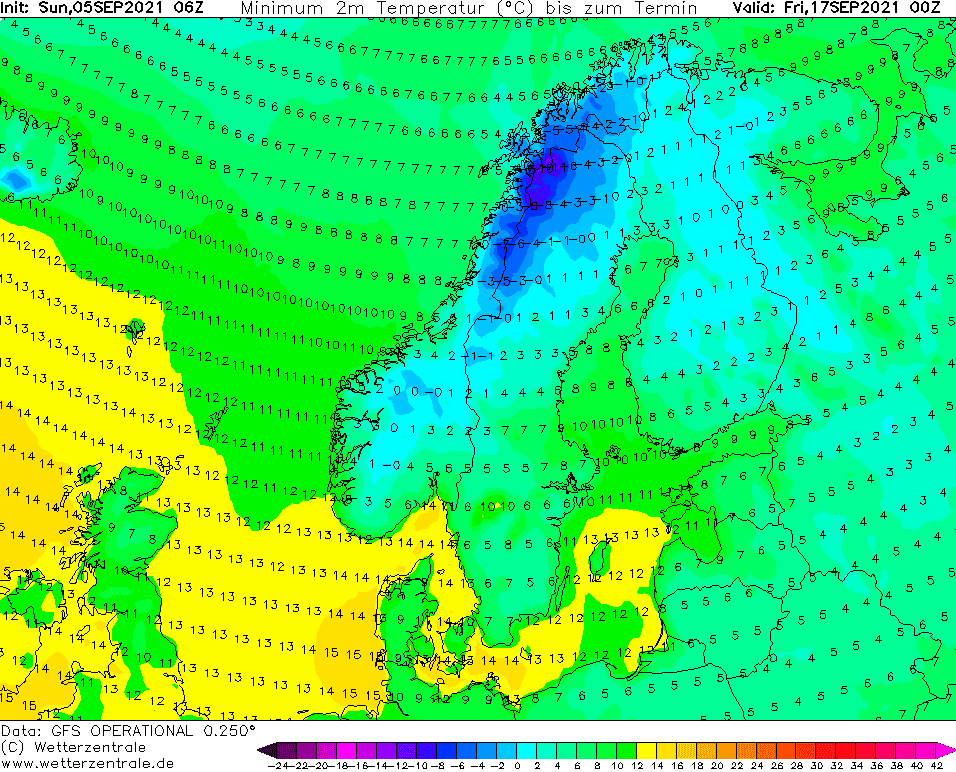 The coldest value /wetterzentrale.de