Long and even stronger heatwave for Europe! France and Iberia +38°C, Italy and Balkan +35°C, continental and Eastern Europe from +30 to +34°C, England and Baltic states +30°C, Scandinavia +28°C!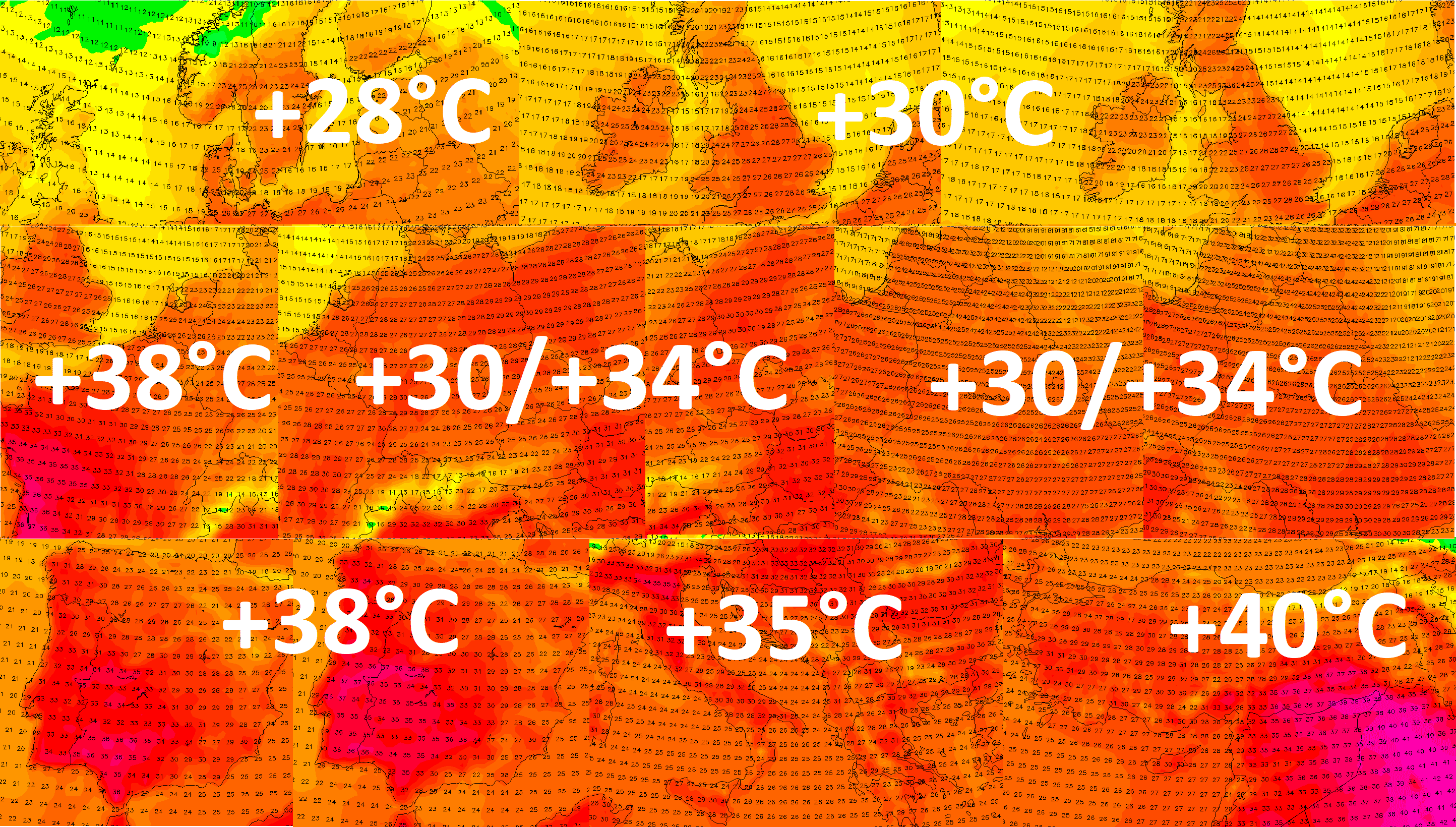 In the last 2 articles, we prepared inhabitants of European mid-latitudes before very possibly the last tropical heatwave of the year 2021 /https://mkweather.com/the-last-tropical-heatwave-of-the-year-in-european-mid-latitudes-france-35c-benelux-germany-alps-and-carpathians-30c-hungary-35c-the-uk-and-poland-28c/; https://mkweather.com/tropical-days-32c-in-central-europe-around-10-september-in-france-36c-will-be-hot-much-sooner-hot-in-spain-38c-italy-and-balkan-35c-the-uk-28c-or-scan//.
Forecasts are confirming and moreover, the heatwave will be even longer and stronger such was forecasted.
Hot summer (above +25°C) or tropical weather (above +30°C), in southern France supertropical weather (above +35°C, up to +38°C) will surprise e.g. Central Europe until 11. September 2021.
In Central-European countries and England, projected maximum temperatures +28/+32°C mean, that there will be a potential for maximum temperatures +30/+34°C during the hottest days, according to Mkweather estimates in England, northern France, Germany, Belgium, the Netherlands, Luxembourg, Switzerland, Austria, Poland, Czechia, Slovakia, Hungary.
Later +30/+34°C temperatures will shift into Eastern Europe, mainly Ukraine, Belarus, and Lithuania, while Latvia and Estonia should have summer +28°C, similarly such as southern Scandinavia.
Spain and Portugal will be very hot, up to +38°C (similarly such as southern France), maybe very rarely up to +40°C, Italy and Balkan will enjoy gradually holiday weather up to +35°C. Turkey will experience a long heatwave in the south (+40°C), but in the Black Sea region, the heatwave will be shorter, maximally 5-days lasting.
Selected GFS outputs of maximum temperatures during the hottest days are on wetterzentrale maps below – it needs to add around +2/+3°C for estimated national TOP maximum temperature during the heatwave.
It will be very possible the last tropical heatwave of the year 2021 in European mid-latitudes or England, therefore try to plan your vacations carefully and use this time for relaxing or works such as collecting harvest. Virological situation after August late-summer coldwave should become during warmer days slightly better, but the next autumn coldwaves should bring the next complications.
Mkweather during the next week will update the most interesting measured temperatures and possible temperature records, therefore stay watch the weather with us.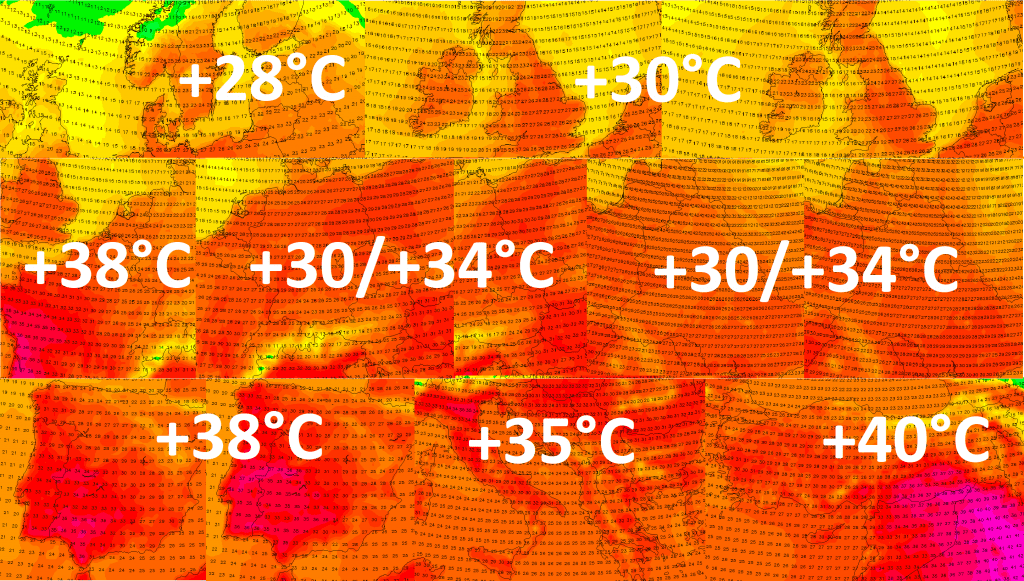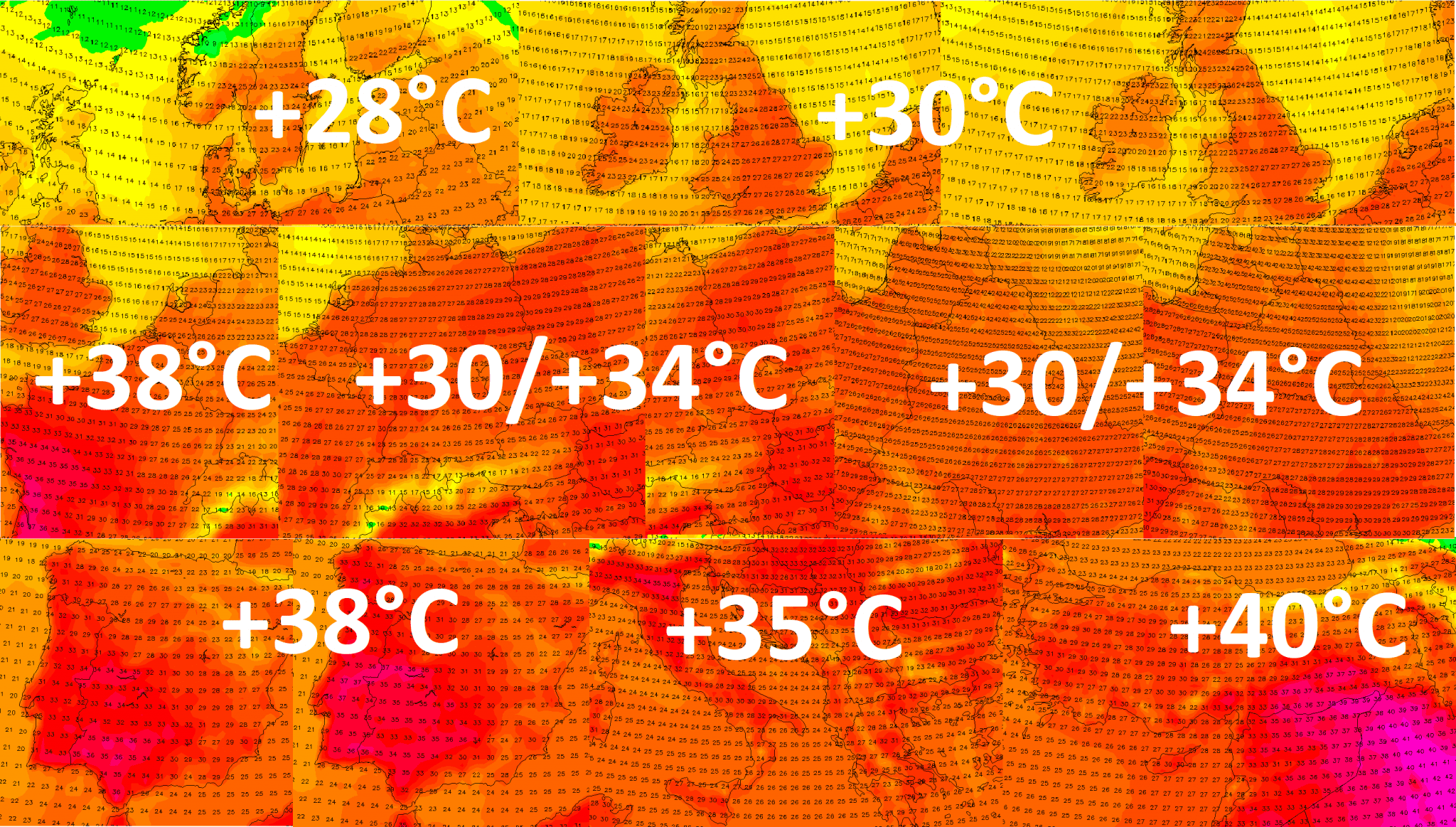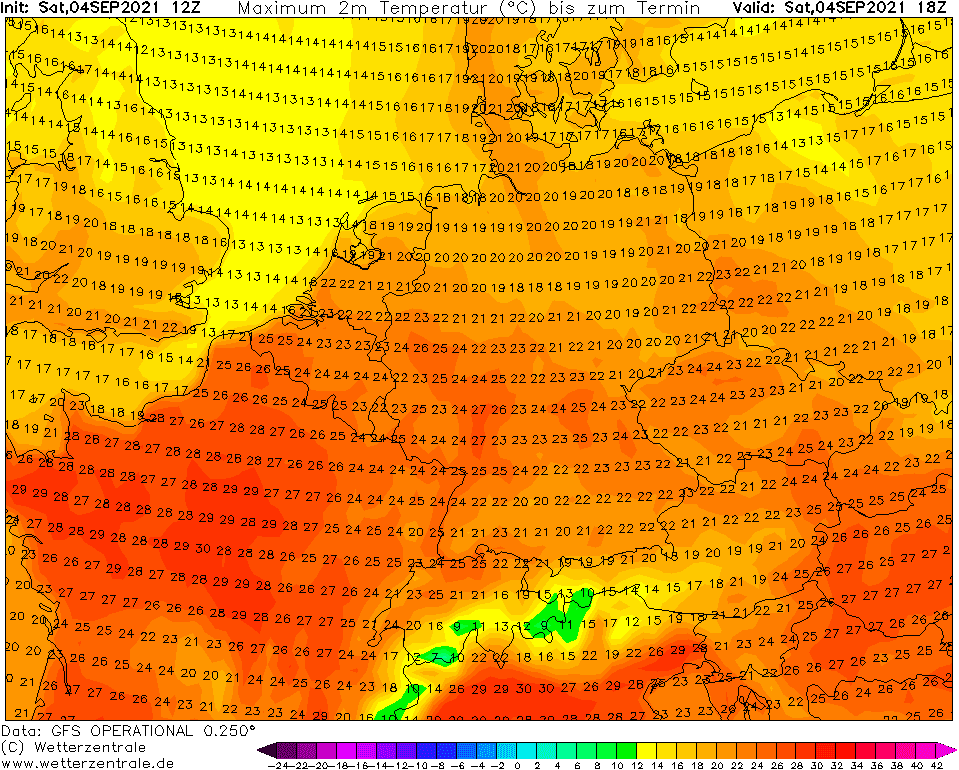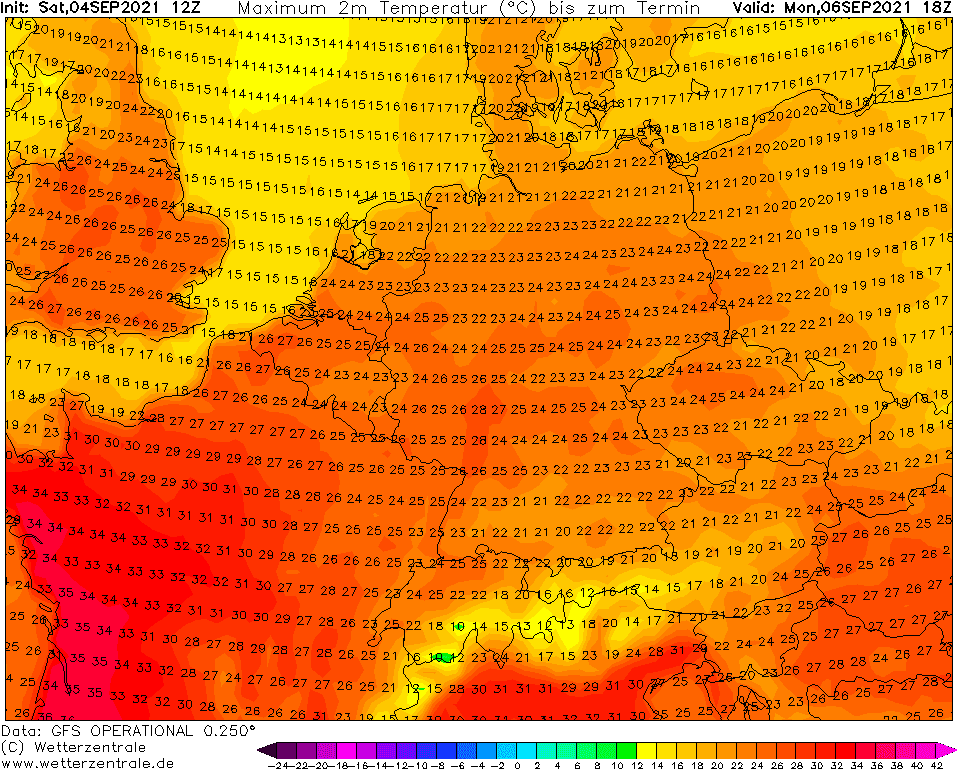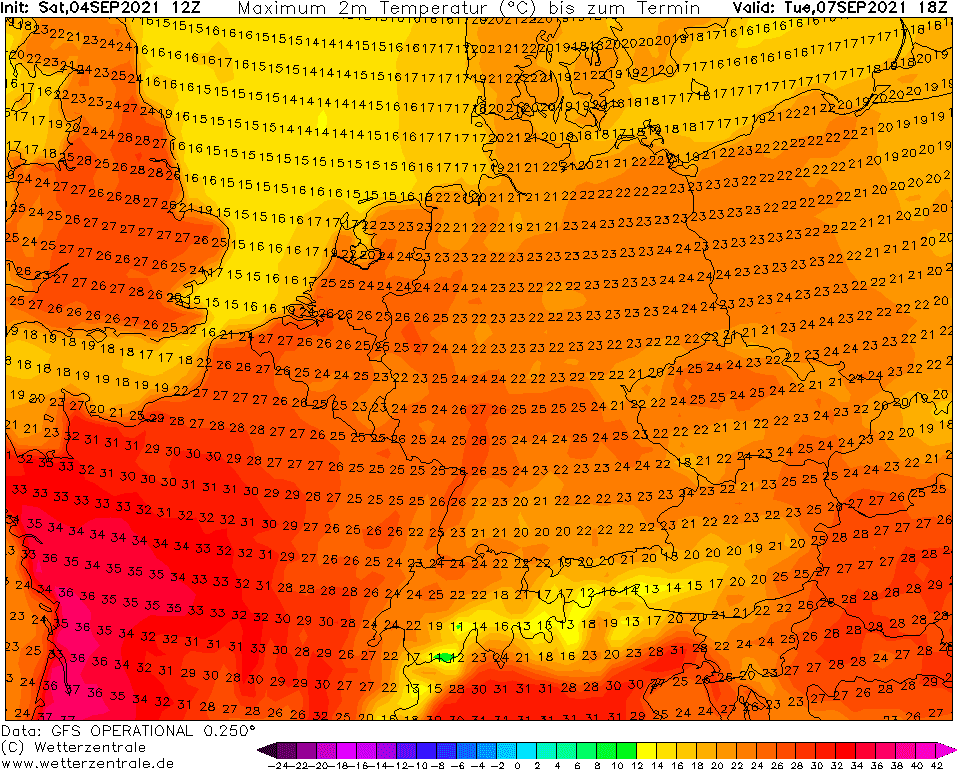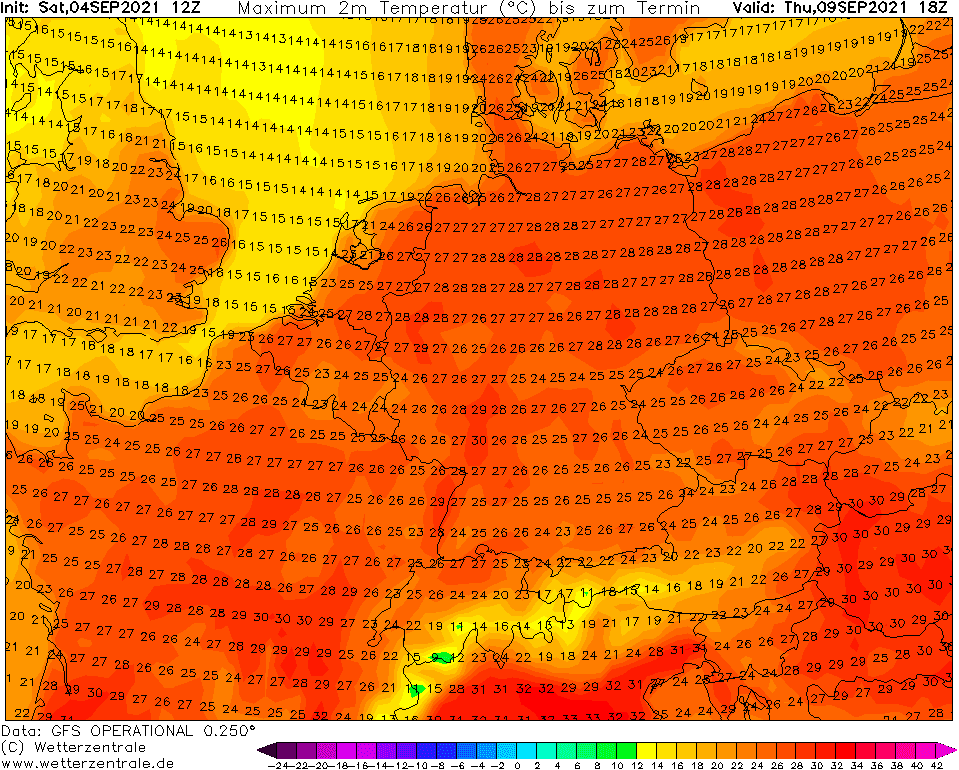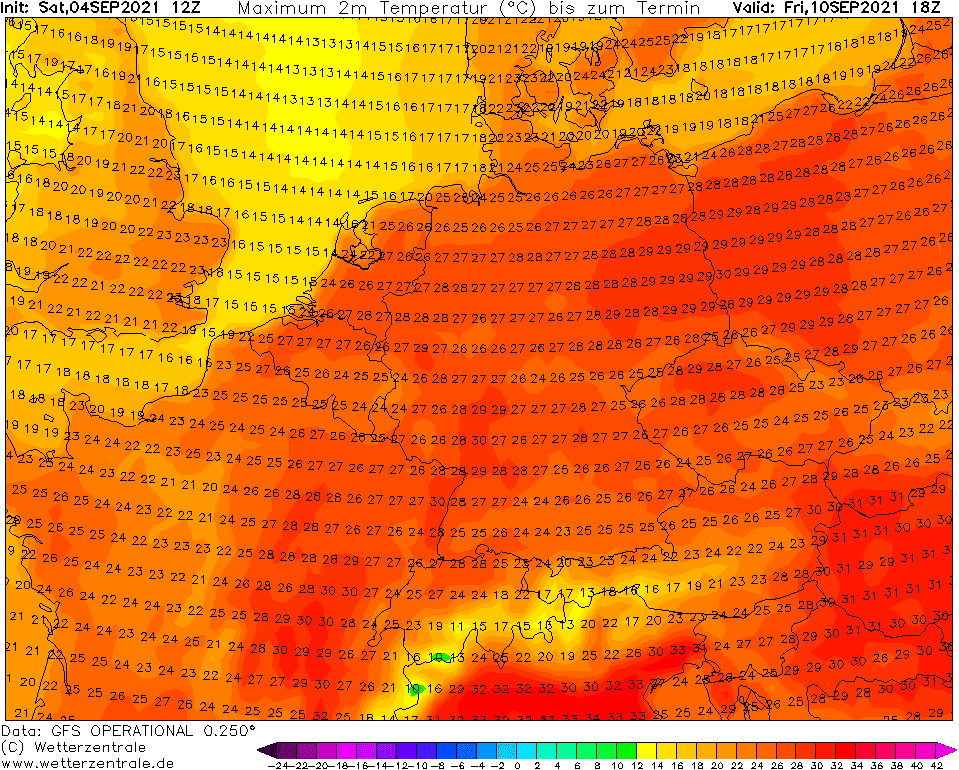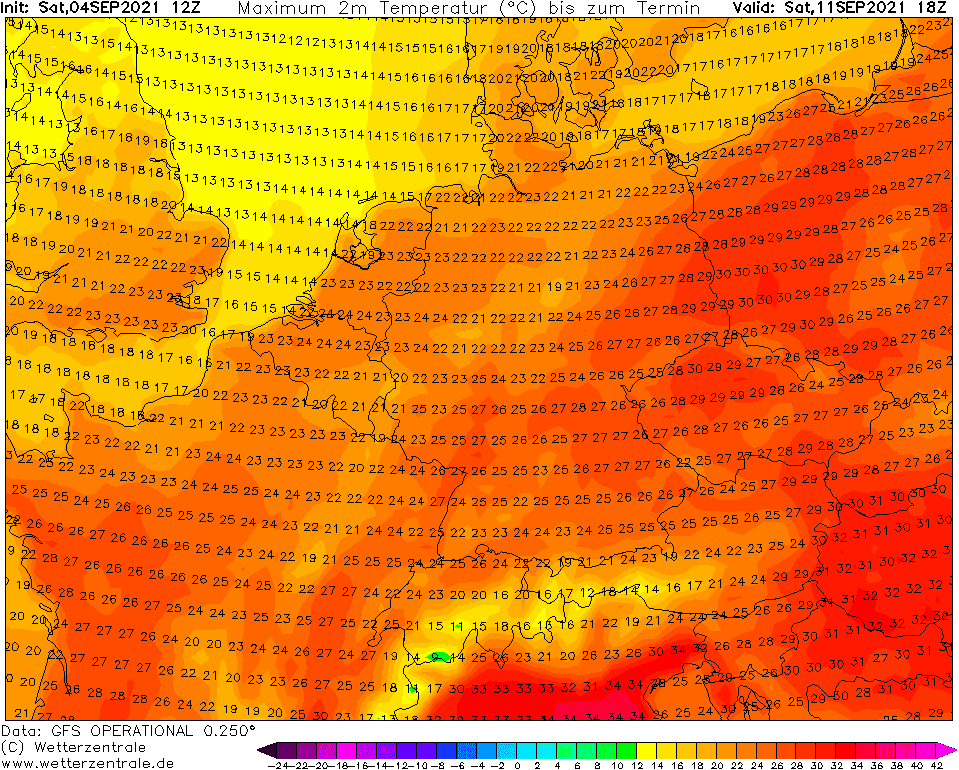 Source: wetterzentrale.de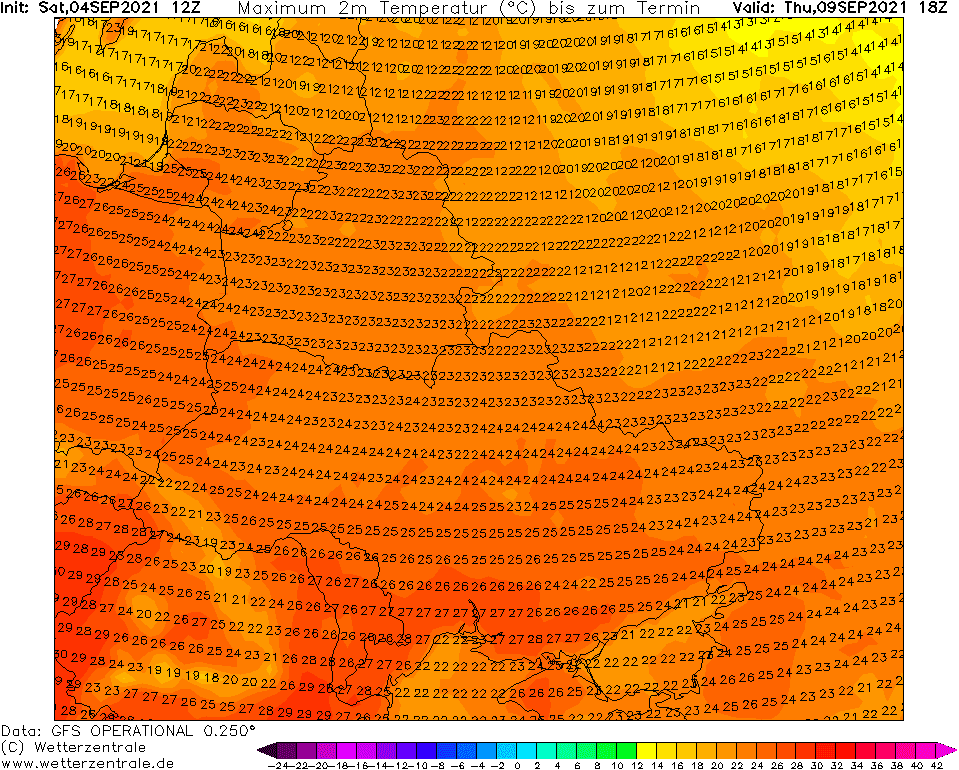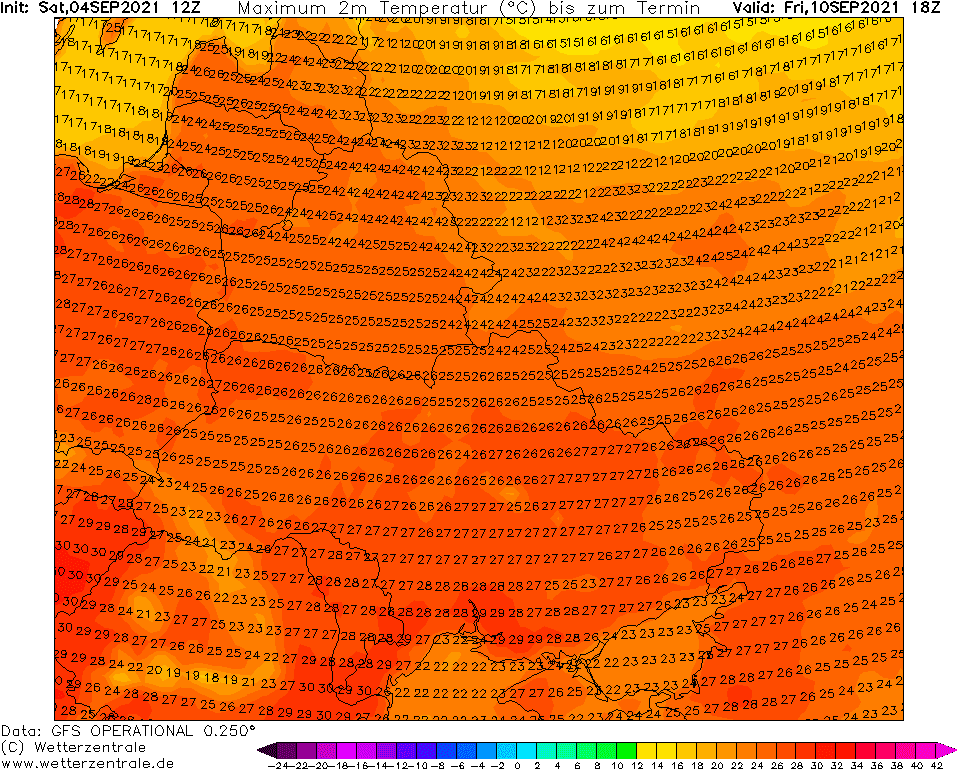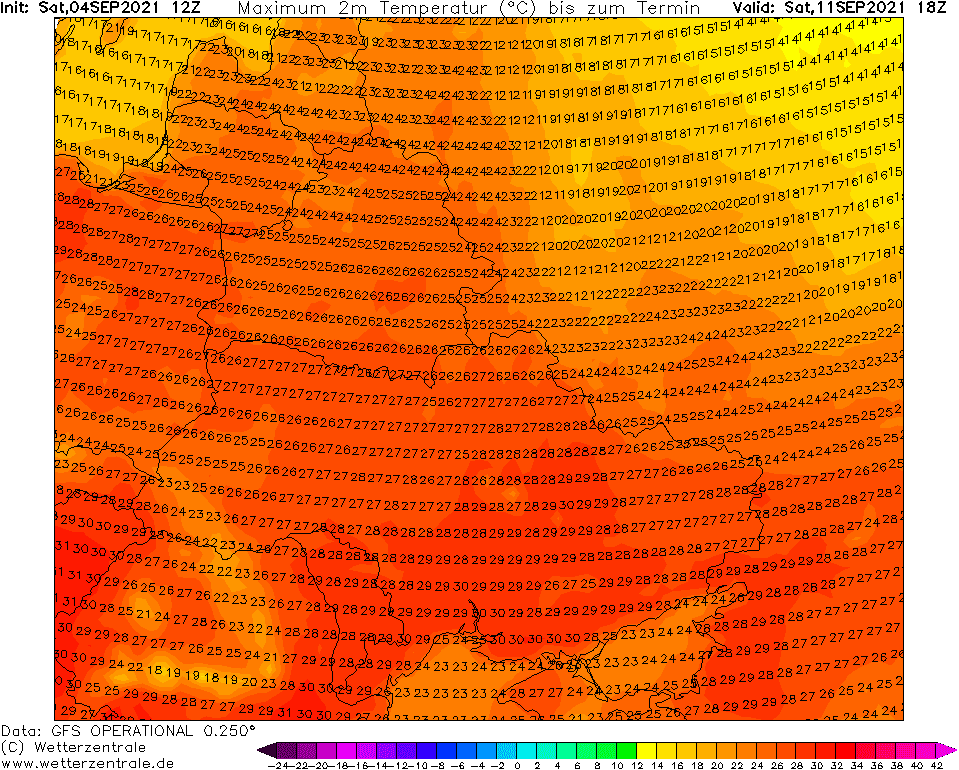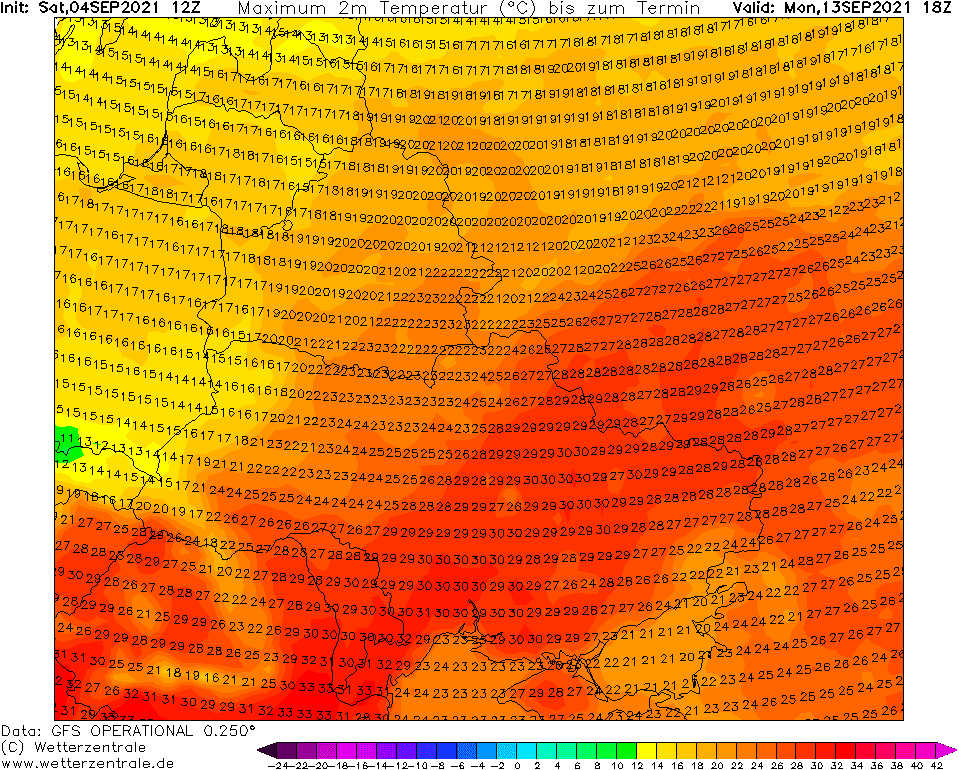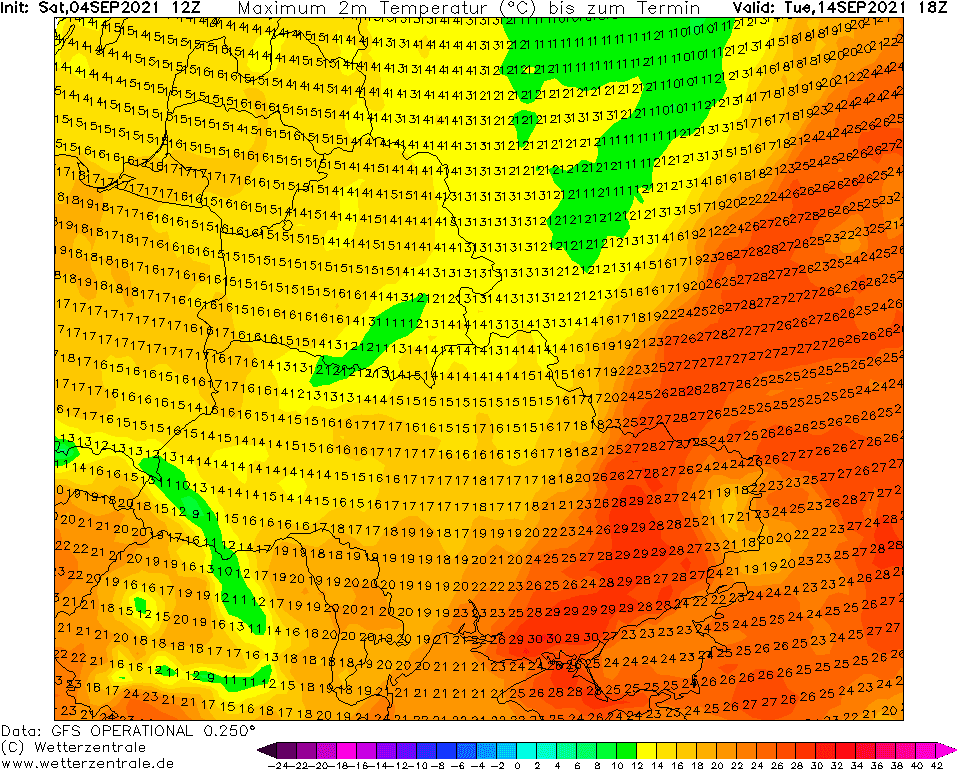 Source: wetterzenrale.de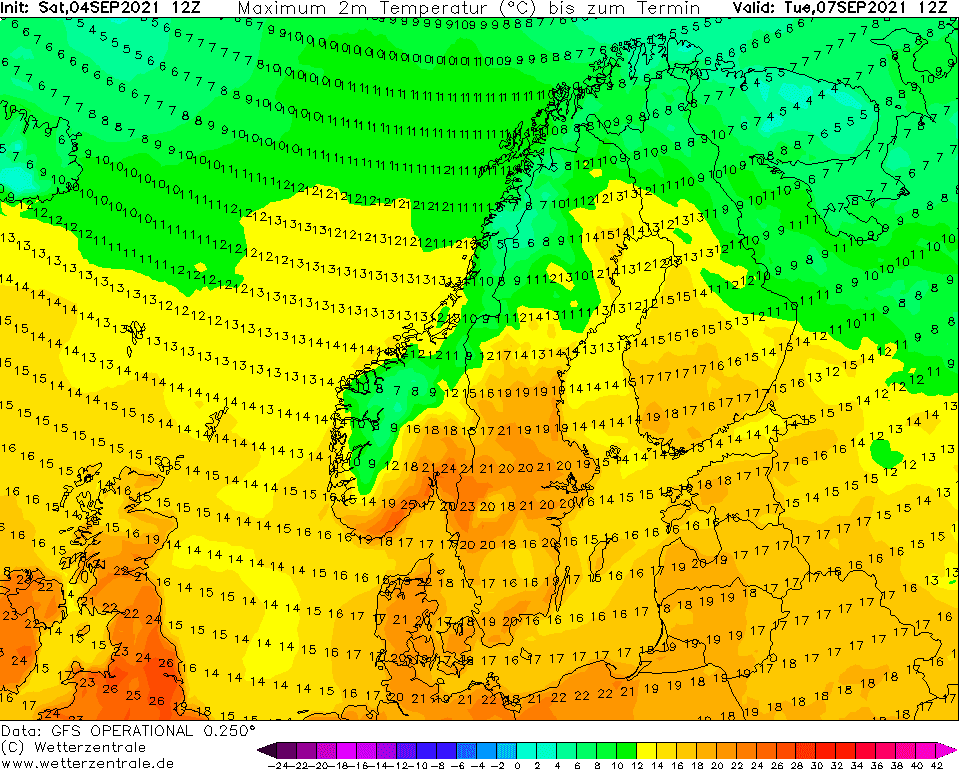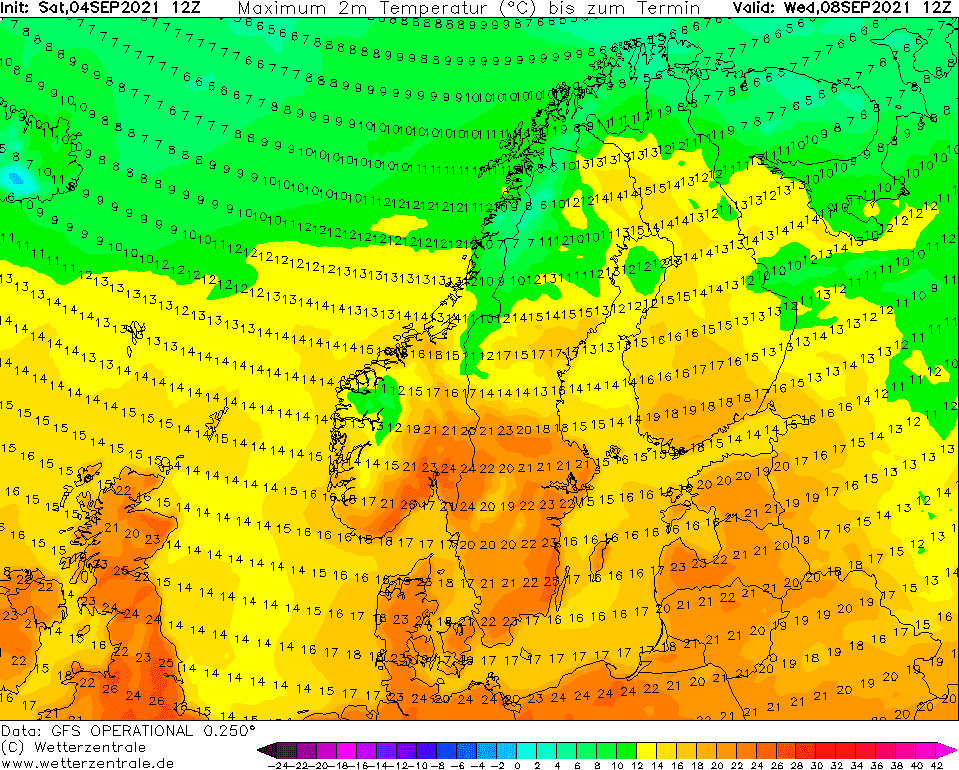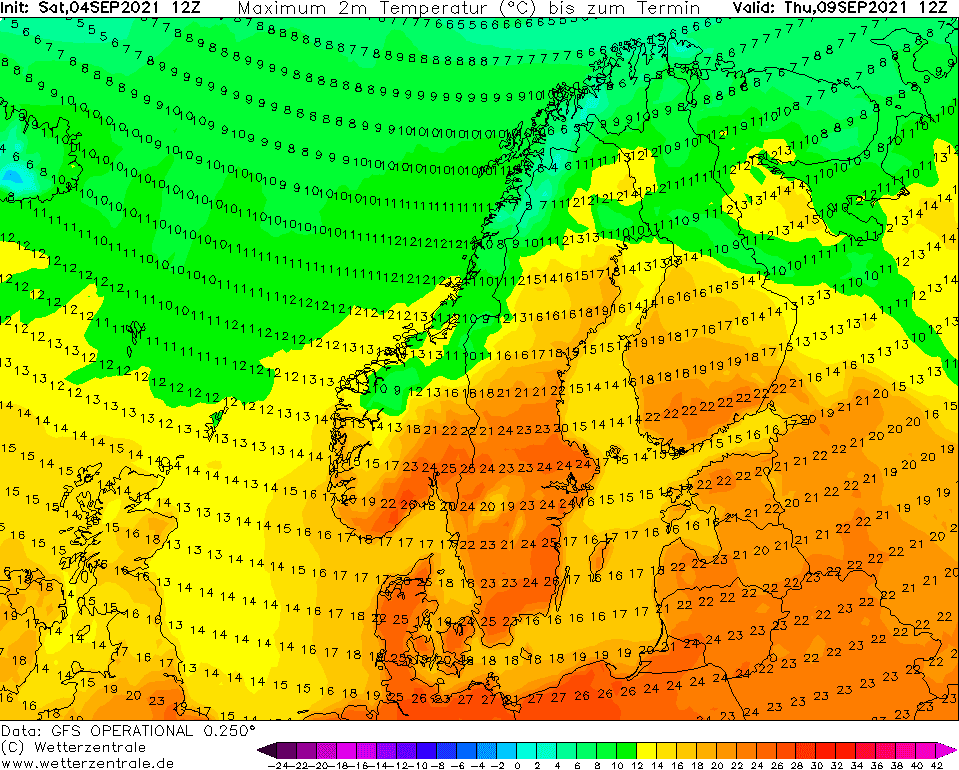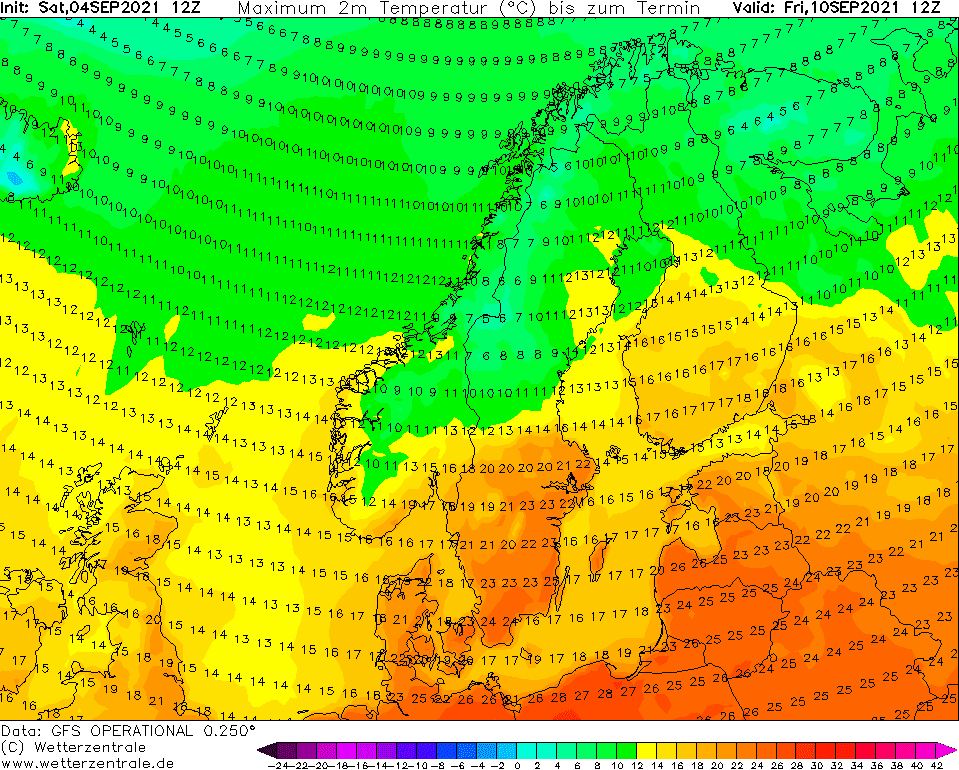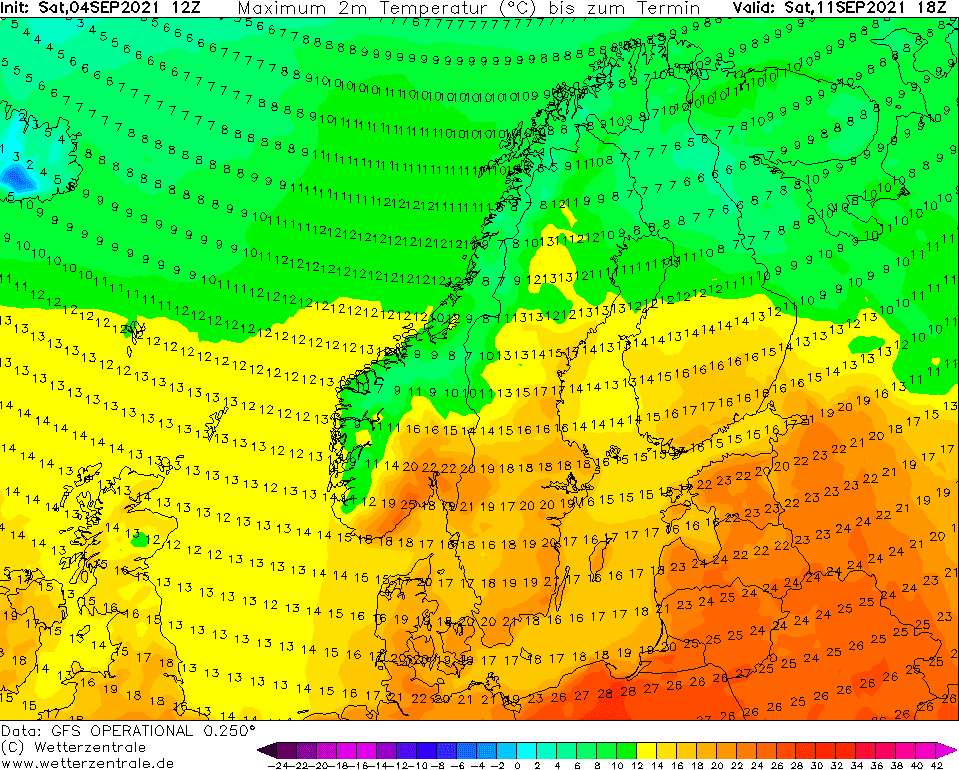 Source: wetterzentrale.de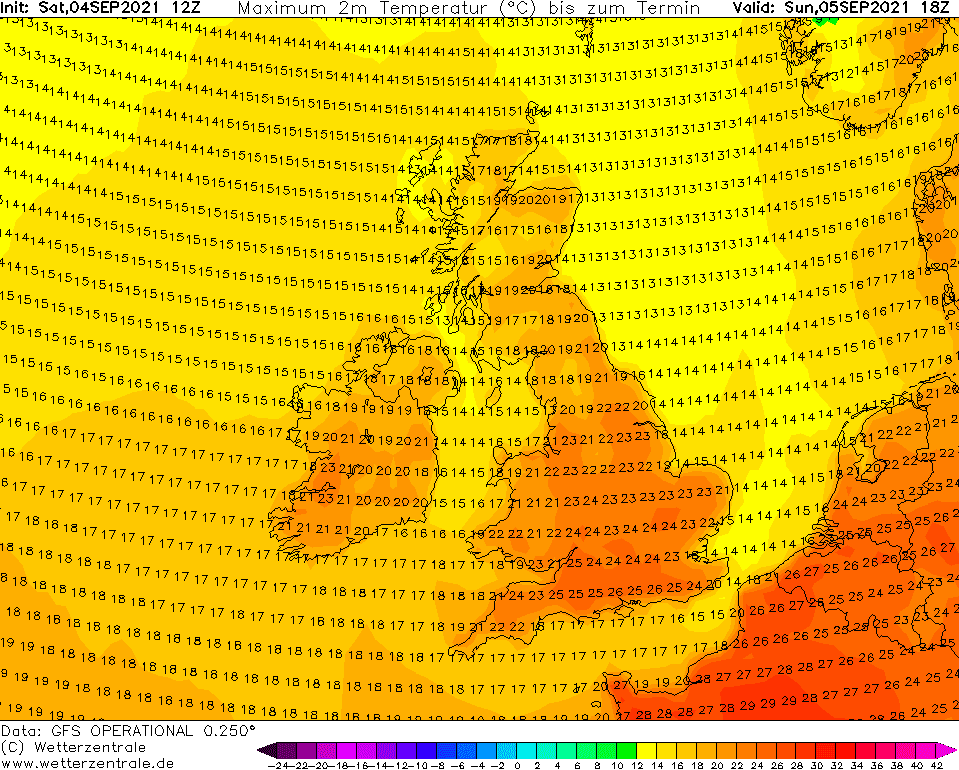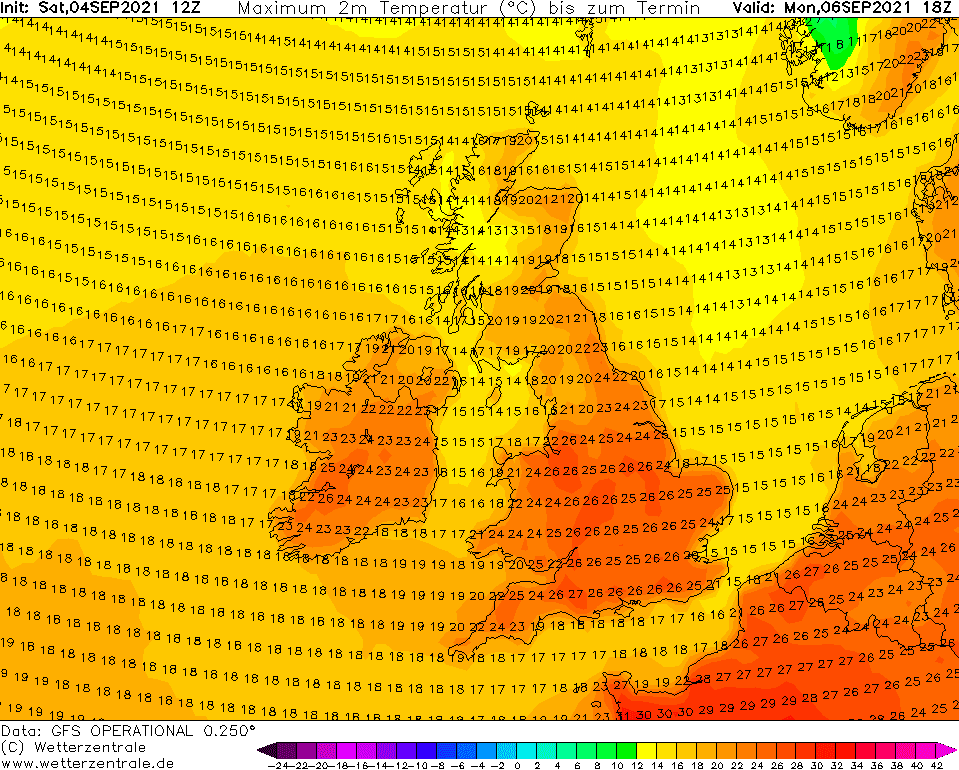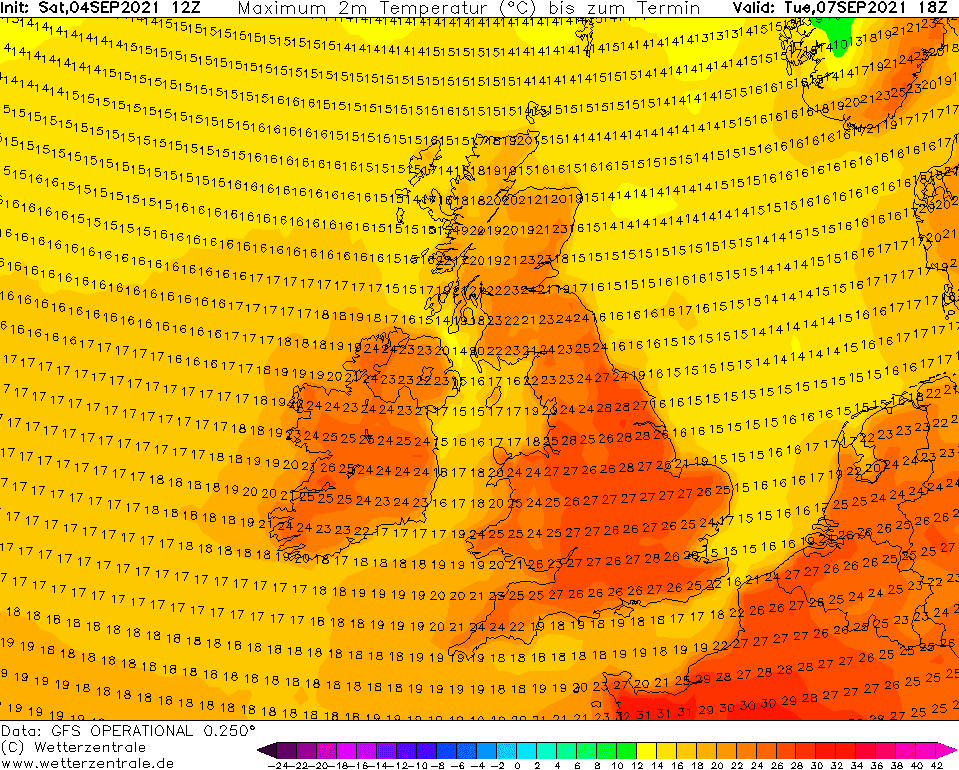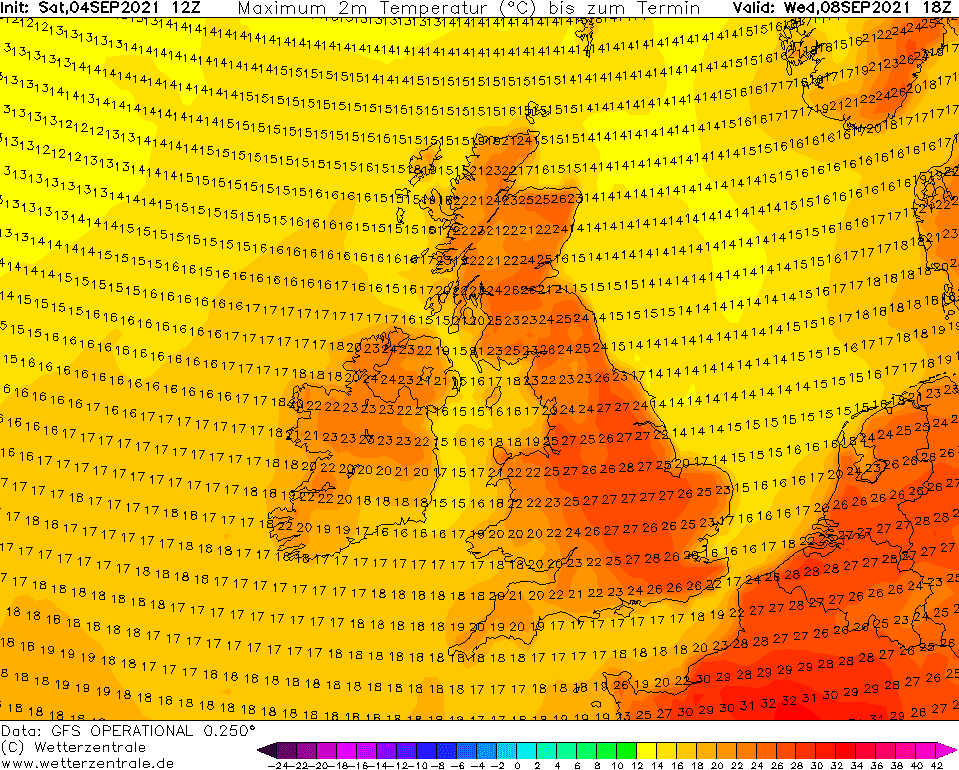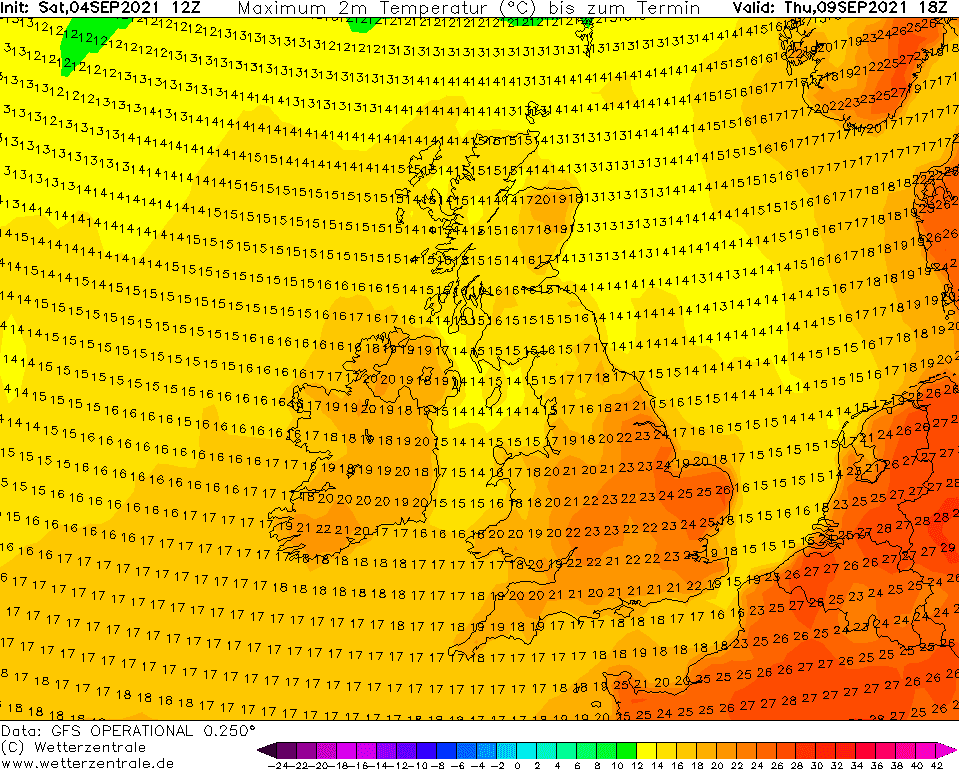 Source: wetterzentrale.de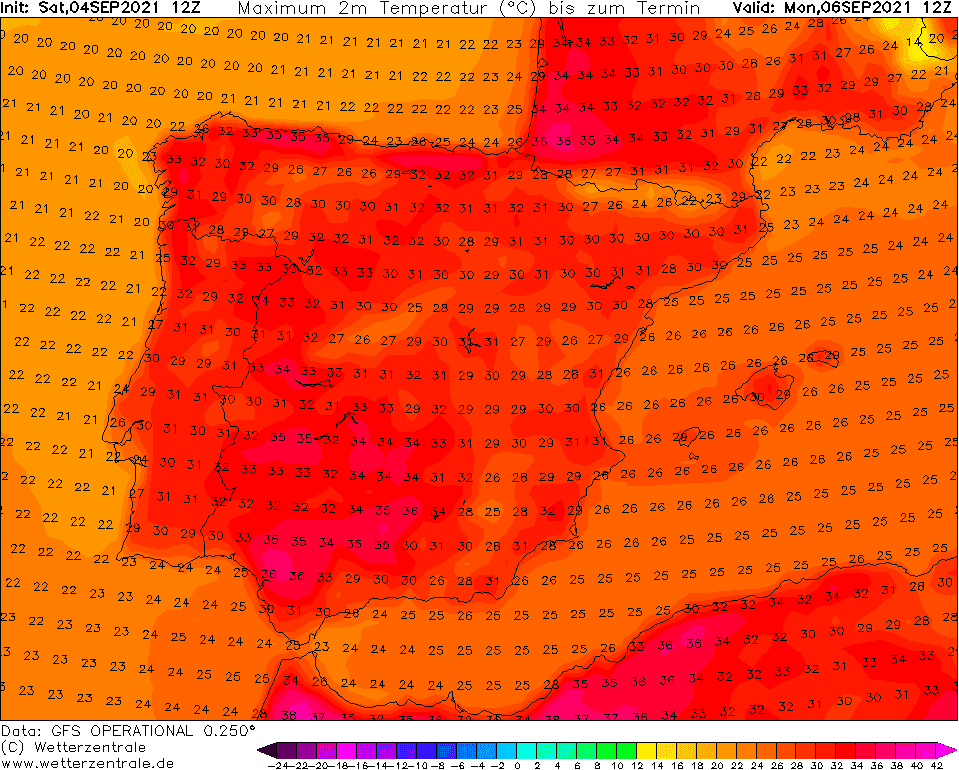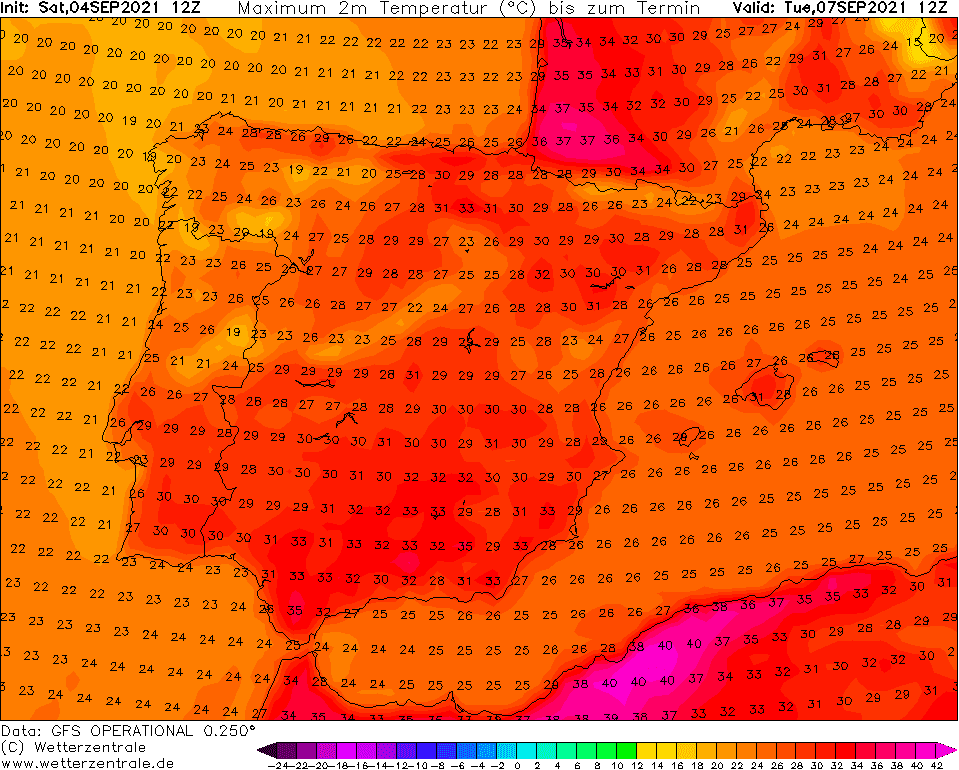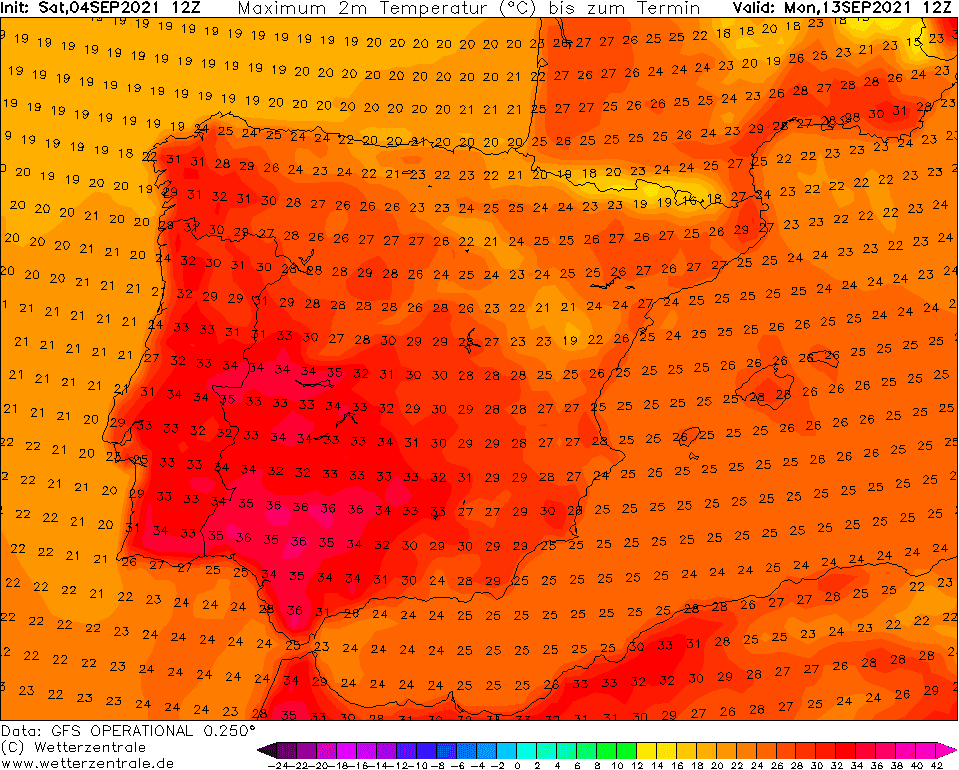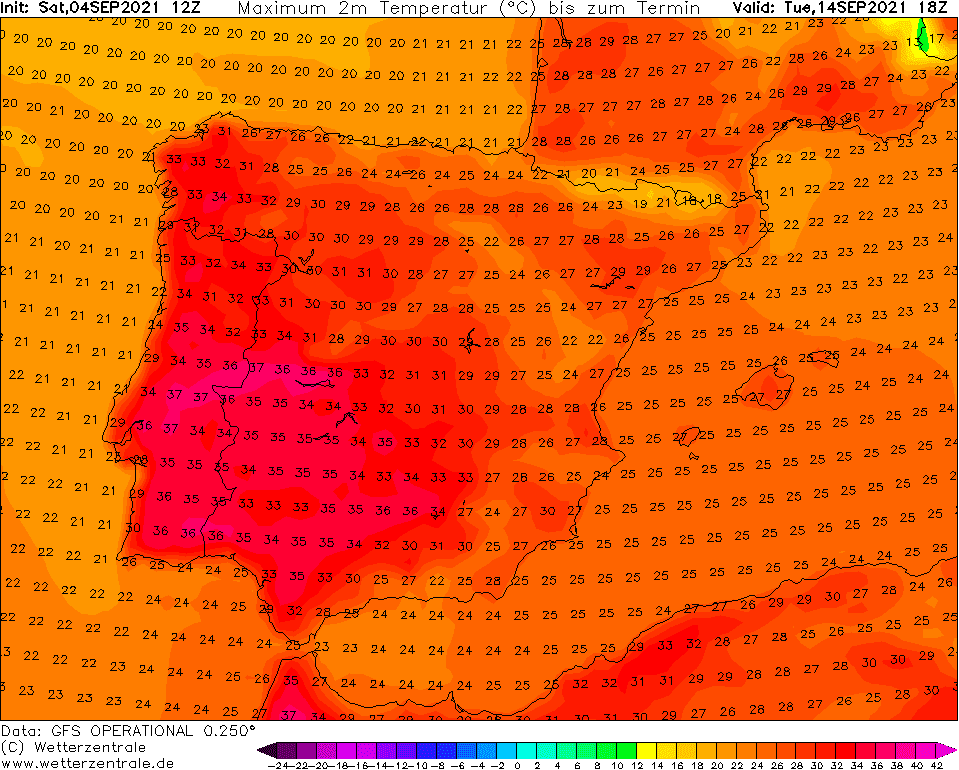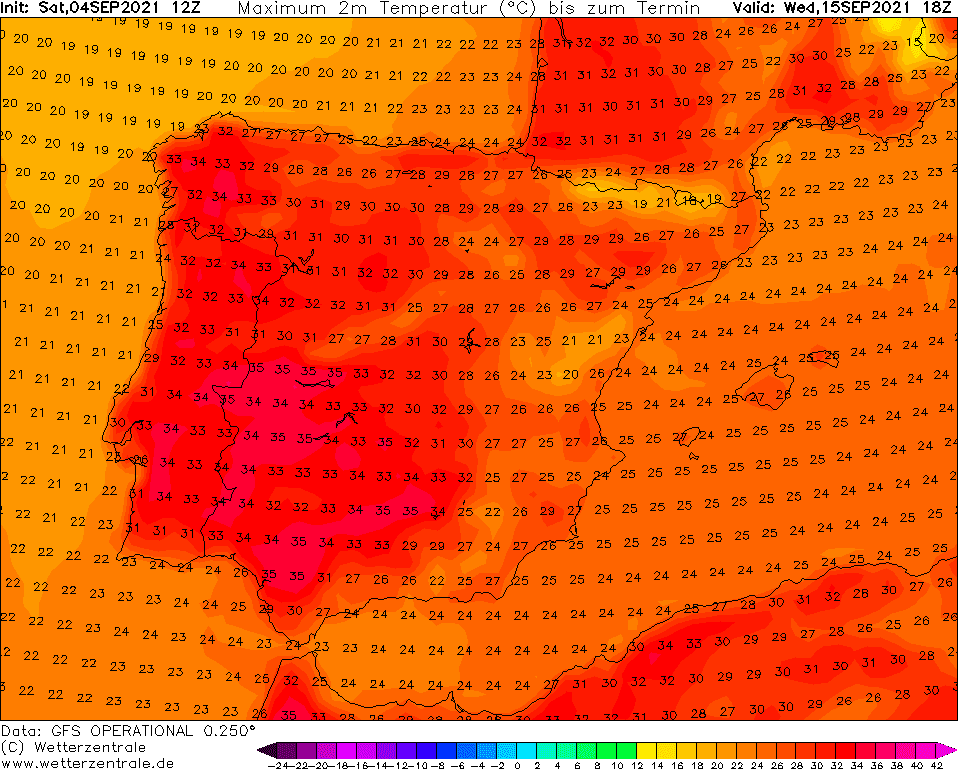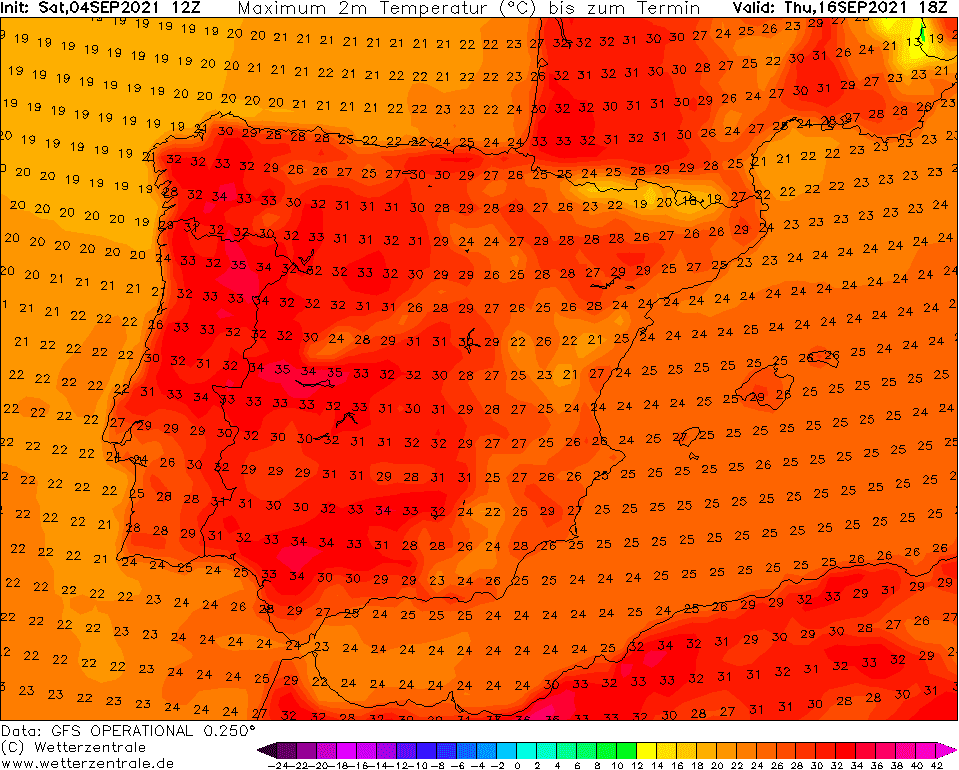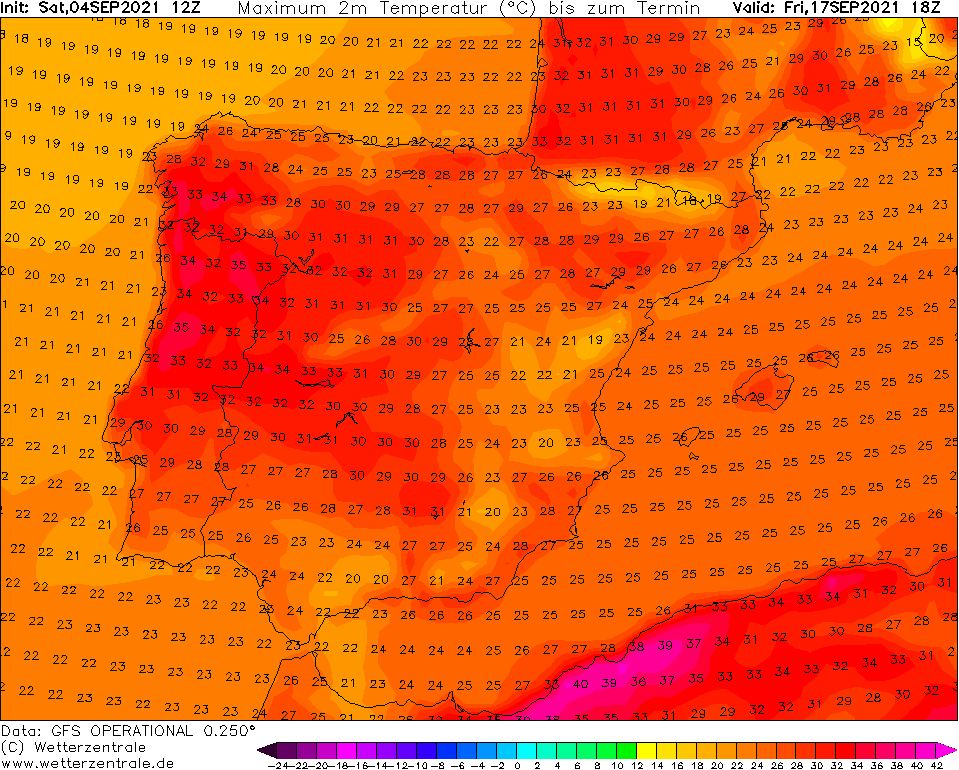 Source: wetterzentrale.de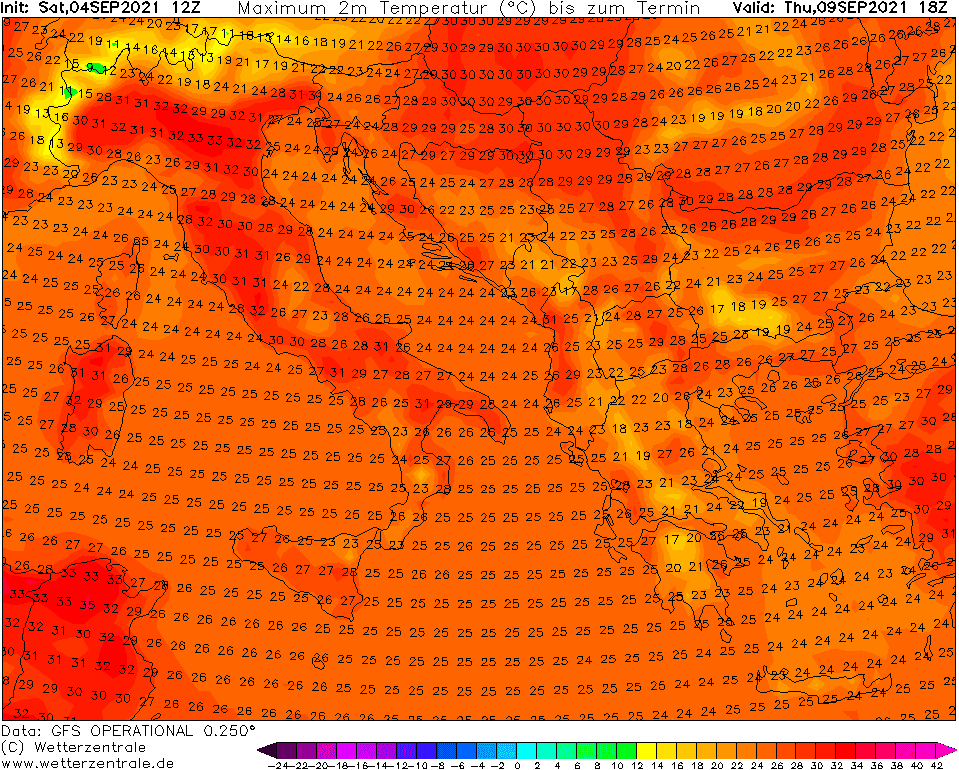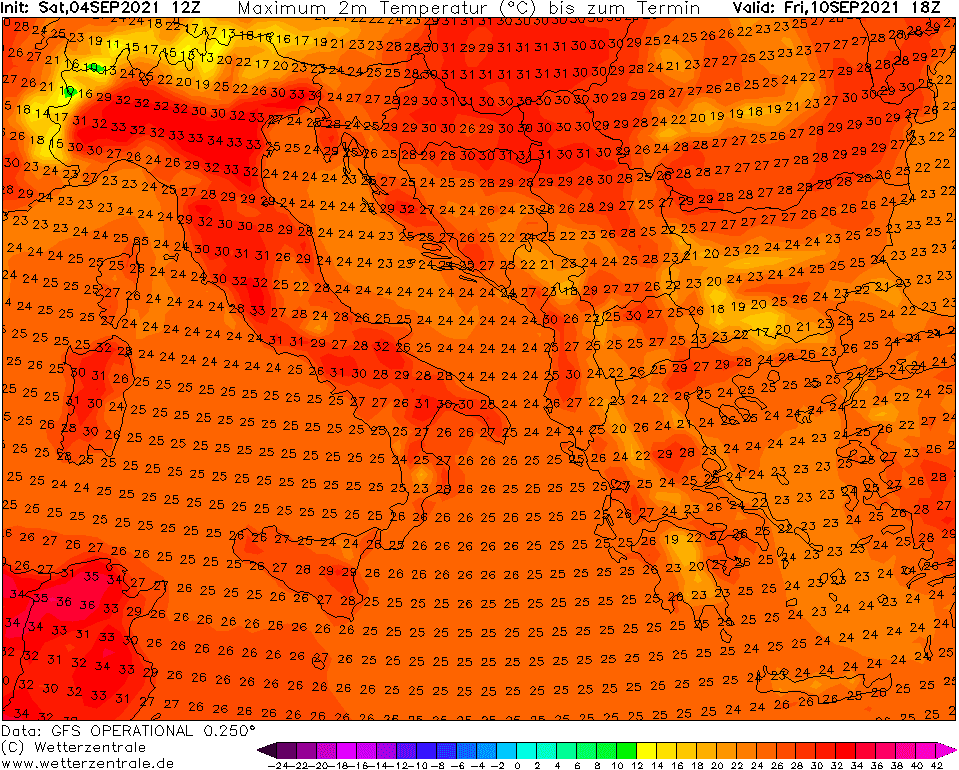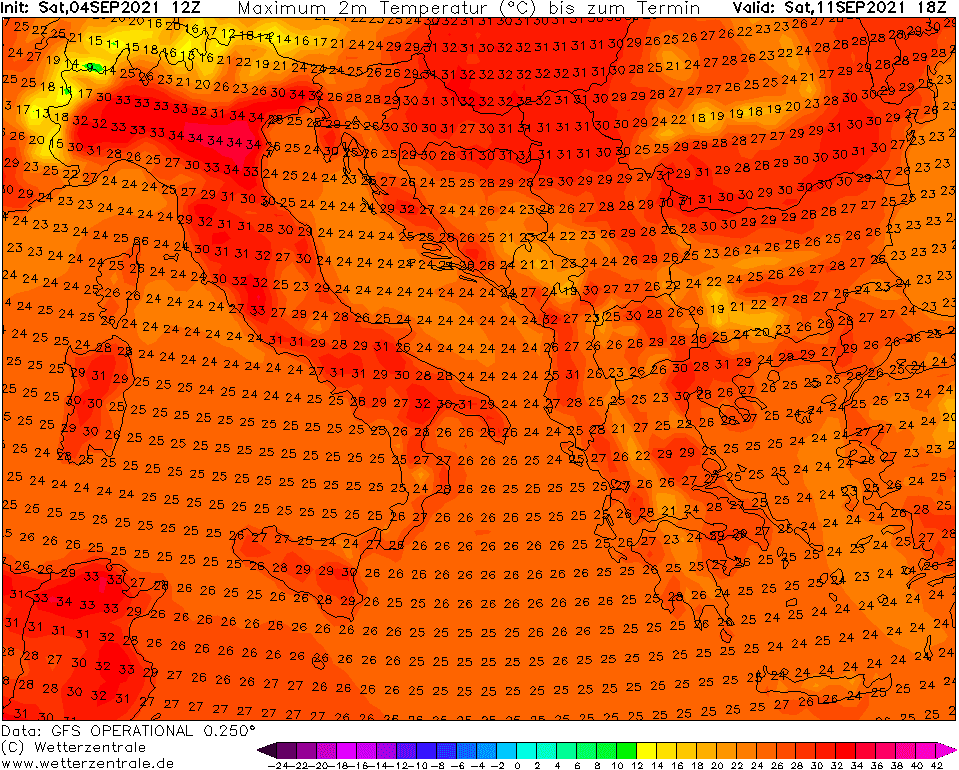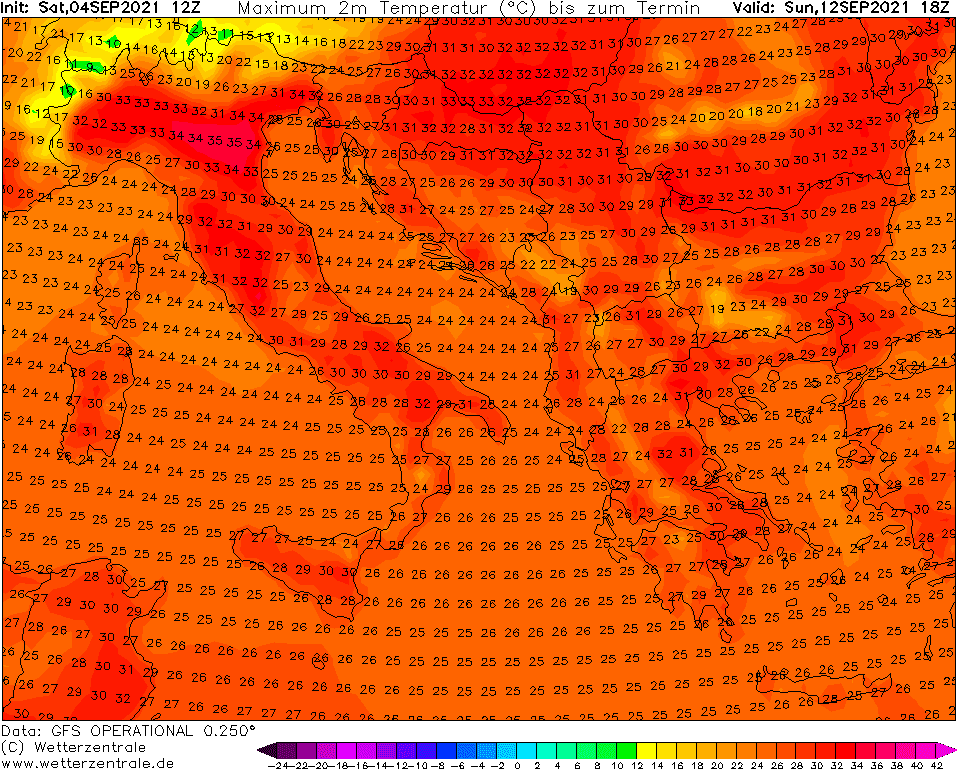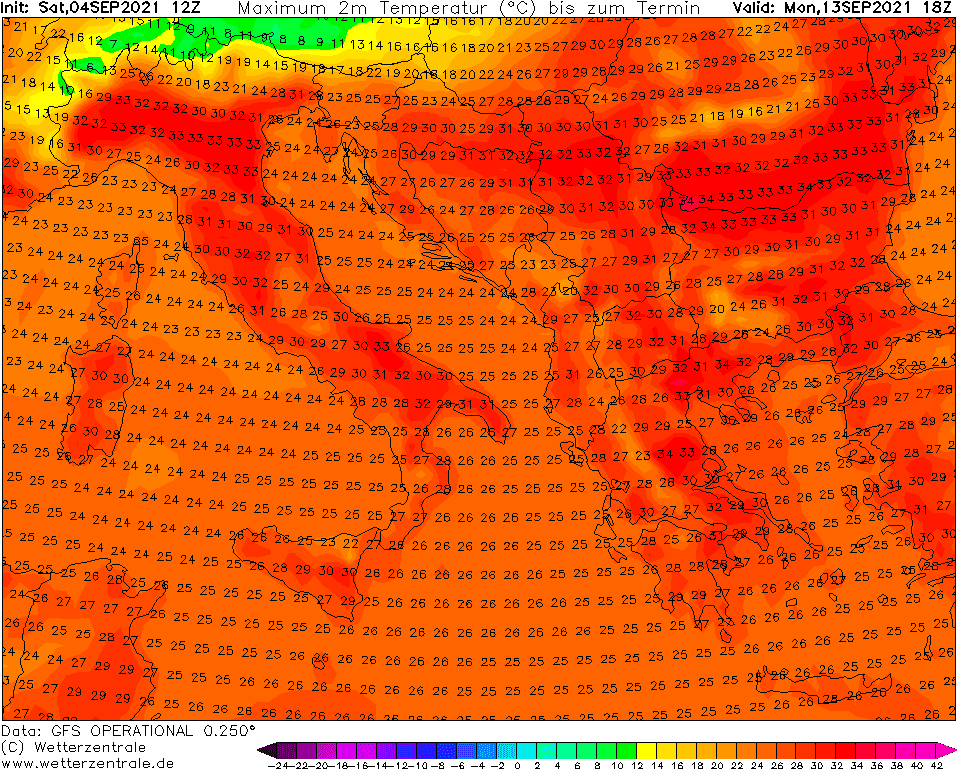 Source: wetterzentrale.de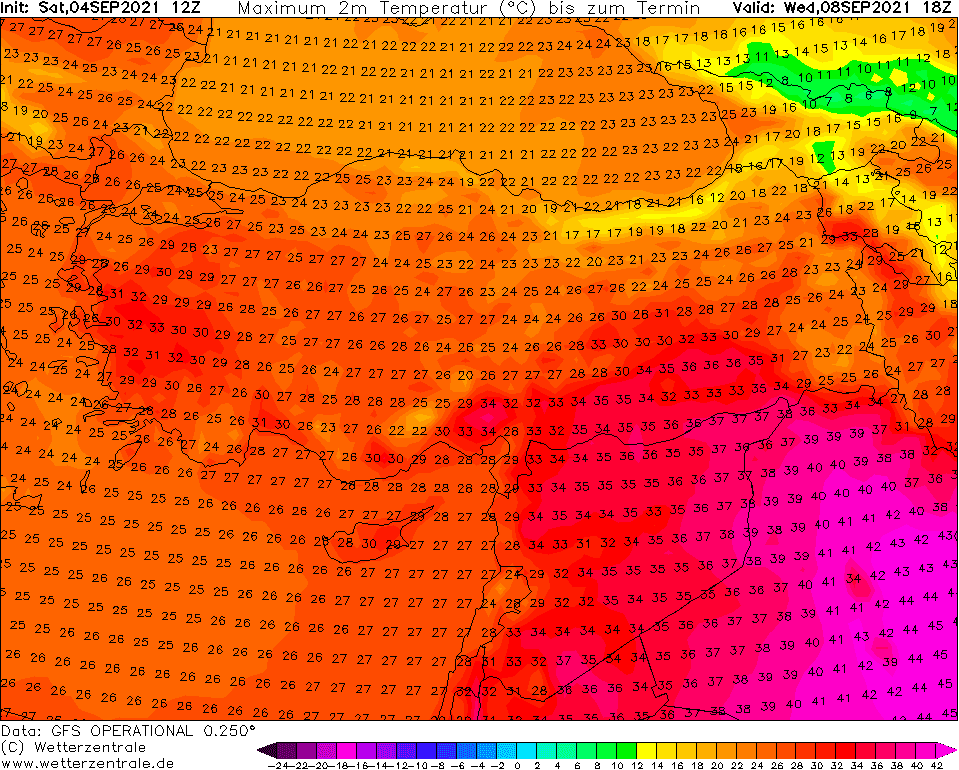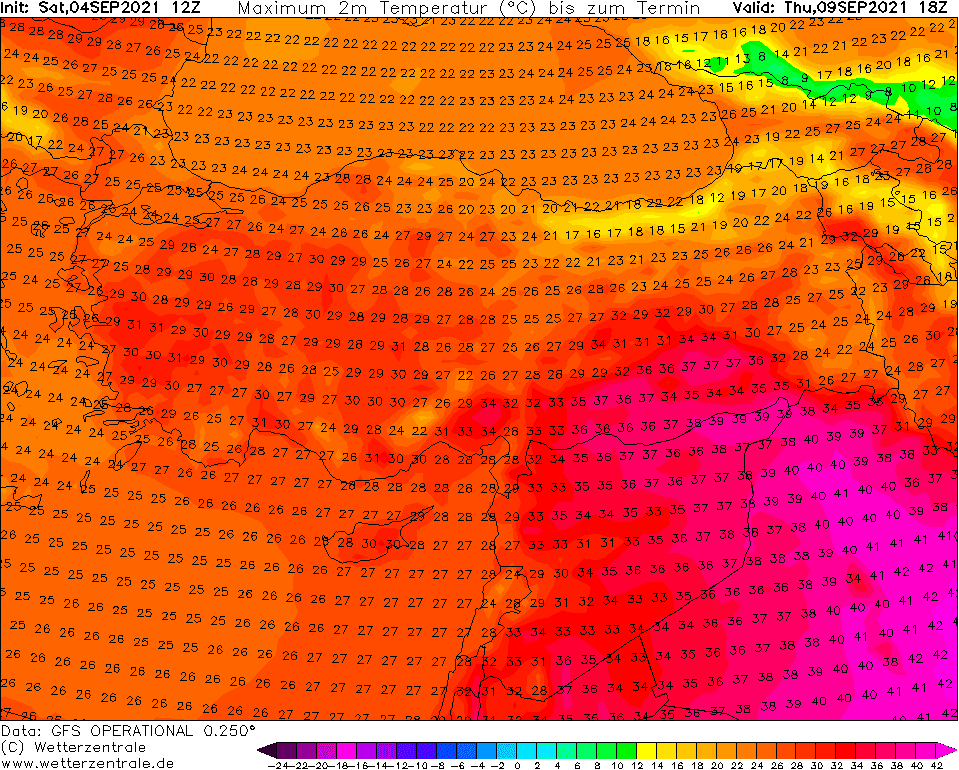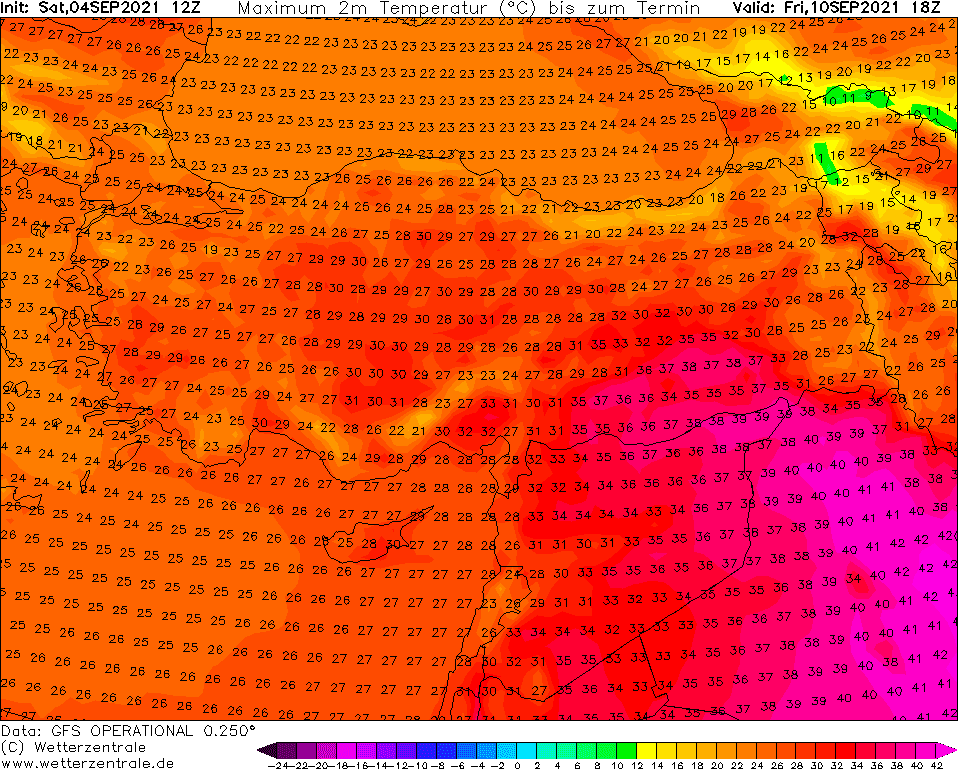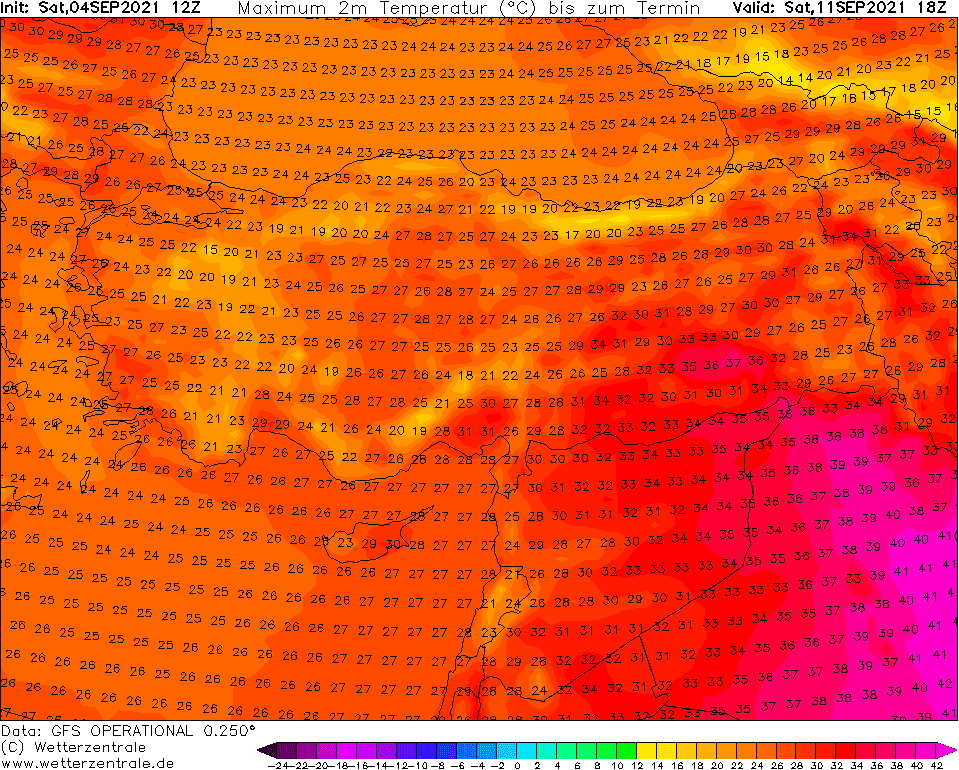 Source: wetterzentrale.de
(Visited 199 times, 1 visits today)