An extremely late Indian summer, about which we were informed in articles before /https://mkweather.com/november-brings-summer-weather-20-25c-in-continental-europe-and-25-30c-in-the-mediterranean/; https://mkweather.com/november-should-start-with-summer-weather-record-temperatures-25c-in-continental-europe-are-possible// is still confirming and it appears, that not the Mediterranean, but countries in continental Europe will be experiencing abnormally hot summer weather!
All first November week will be anomalously warm, with a possible next heatwave in the second week of the month.
In Spain and Portugal, temperatures up to +32°C are forecasted and +30°C is very possible in southwestern France!
In central France, +28°C should be measured and for Germany, it appears for summer +25°C!
Temperatures around +23/+25°C should hit all central European countries and even England, Wales, or Scotland.
In Italy, +30°C will be attacked near sirocco, Balkan will be colder, up to +28°C, Eastern Europe and southern Scandinavia expect +20°C.
Only southern Turkey should be so hot such as Iberia and France, up to +32°C.
Mentioned maximum temperatures are in many regions at or above the level of all-time temperature records and with luck associated with absence of fogs and low cloudiness, really warm times should surprise just in your region.
In regions marked on maps below, the temperature on the sun and weaker winds should reach 5°C more than in a shadow, which means +22/+28°C for Central Europe and rarely above +30°C in Germany or a few degrees above +30°C in France and many parts of Iberia.
If foehn winds won´t affect real feel from windchill, in some regions should be this weather even good for sunbathing and the last catching of vitamins from the sun.
In many regions, weather will be good for a walk or tourism, we will see, if extreme warm spell, however with very dry air, will help to make better a virological situation.
The most cloudy month of the year has probably chosen, that in 2021 brings a shots of summer, therefore enjoy upcoming period – days with predicted/updated hottest values and regions you will find on Mkweather homepage, soon.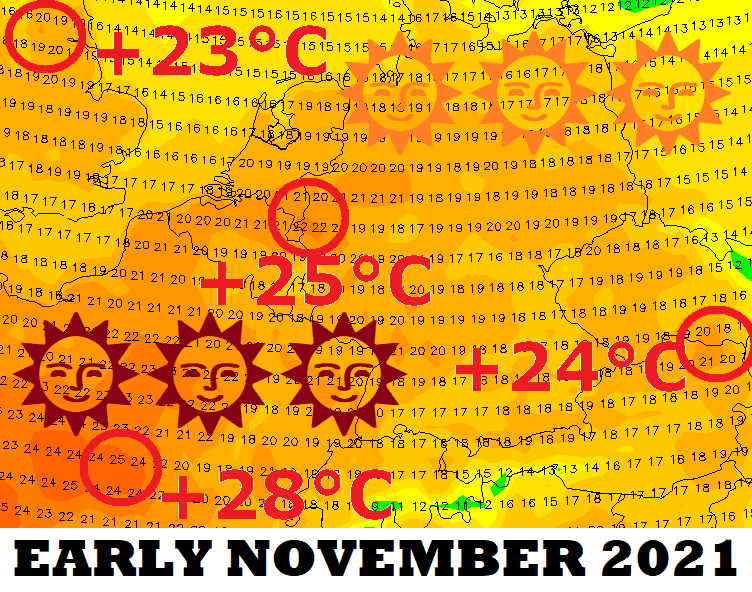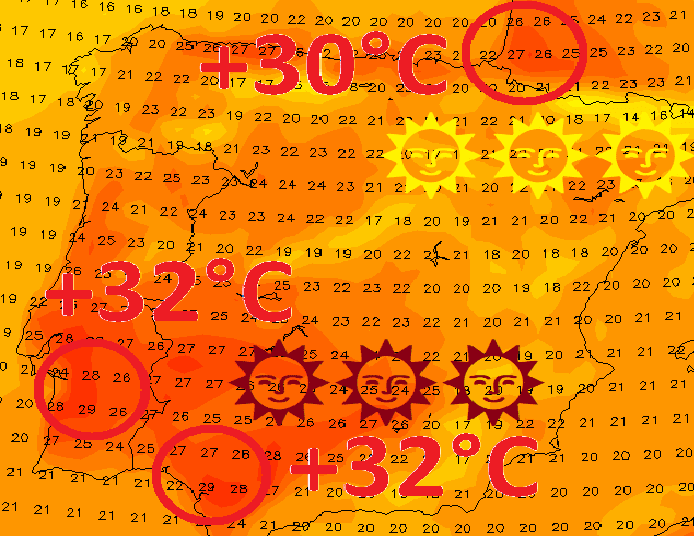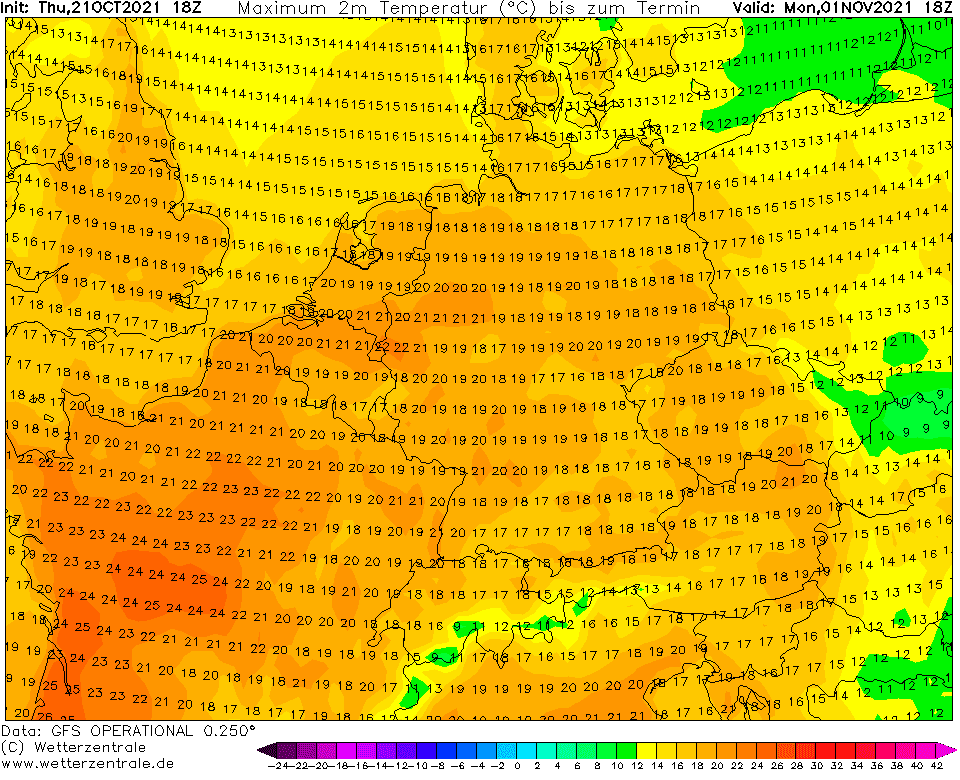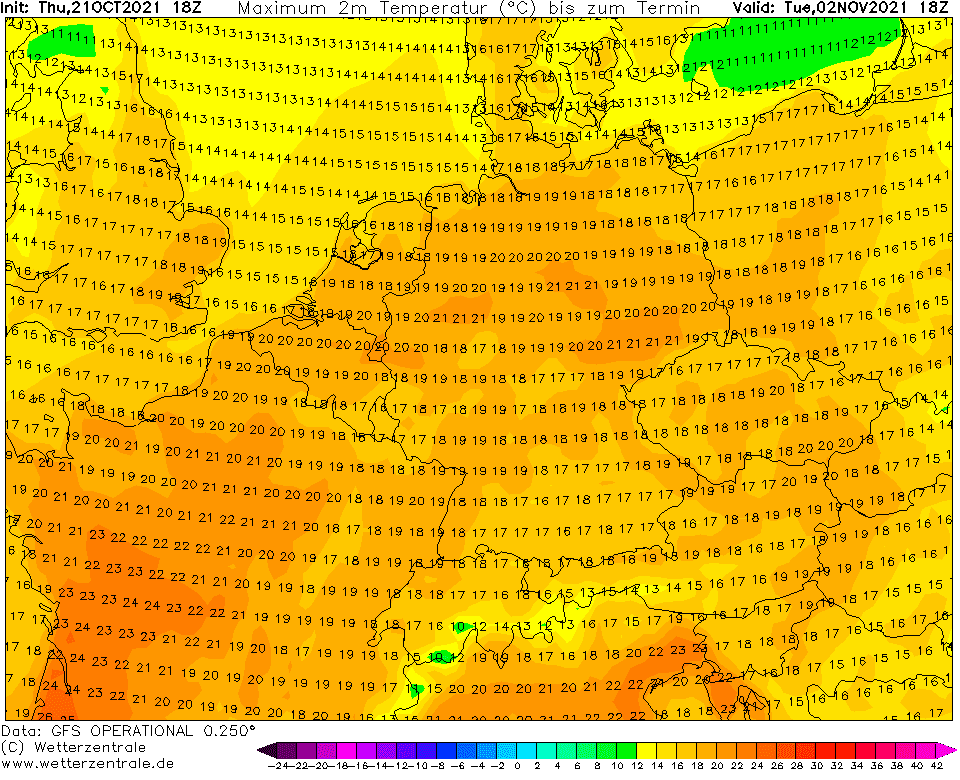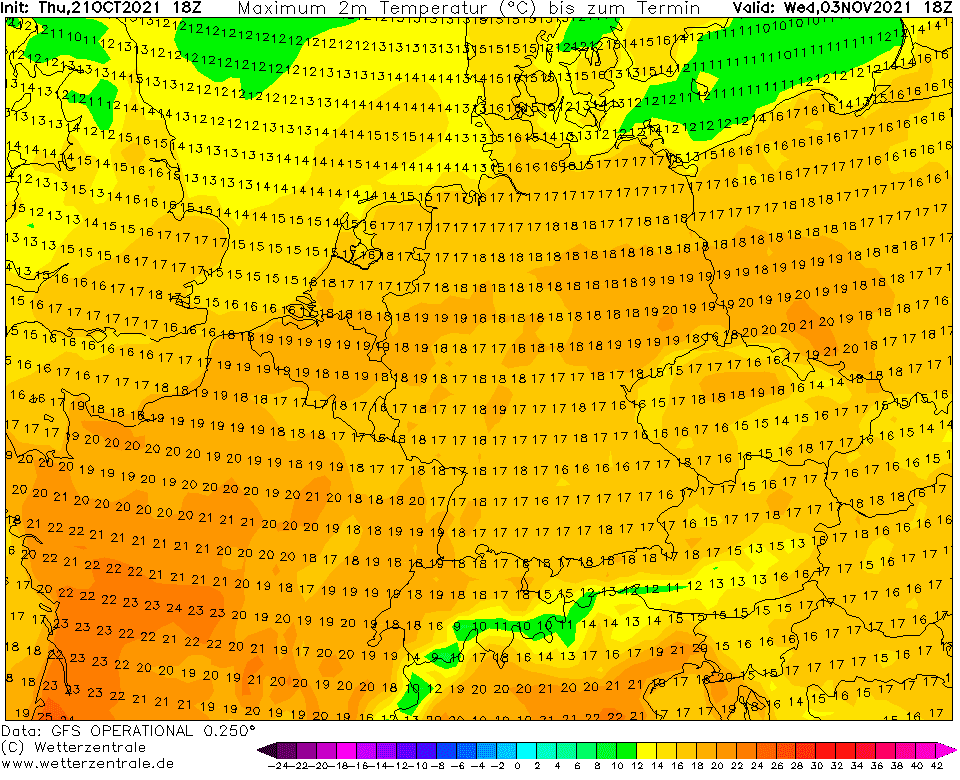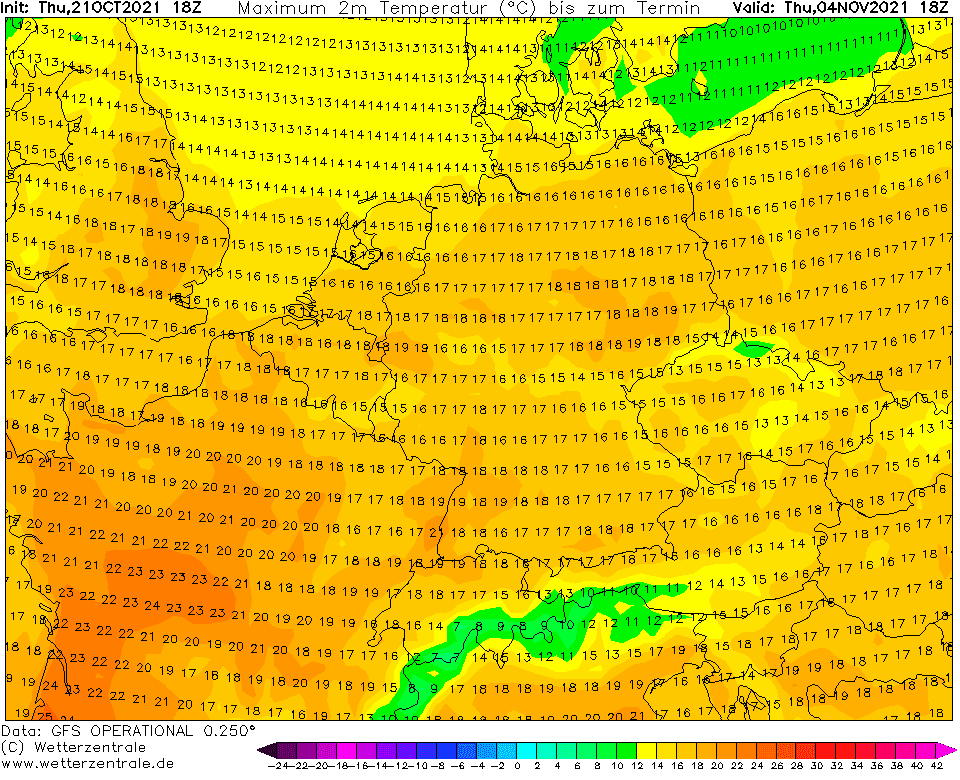 Source: wetterzentrale.de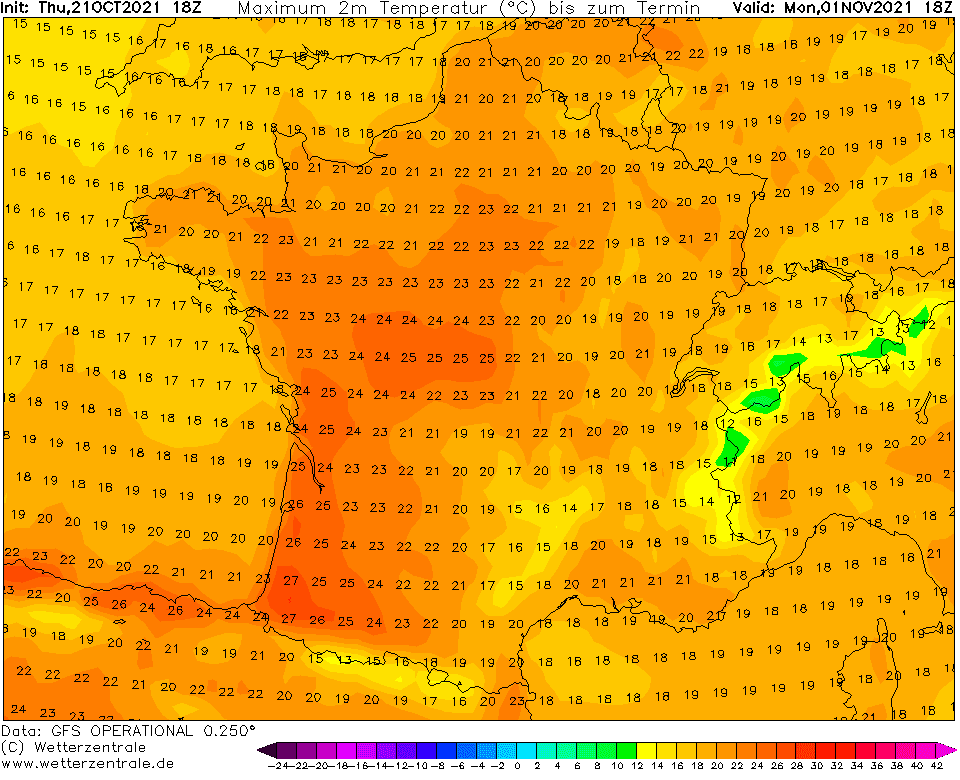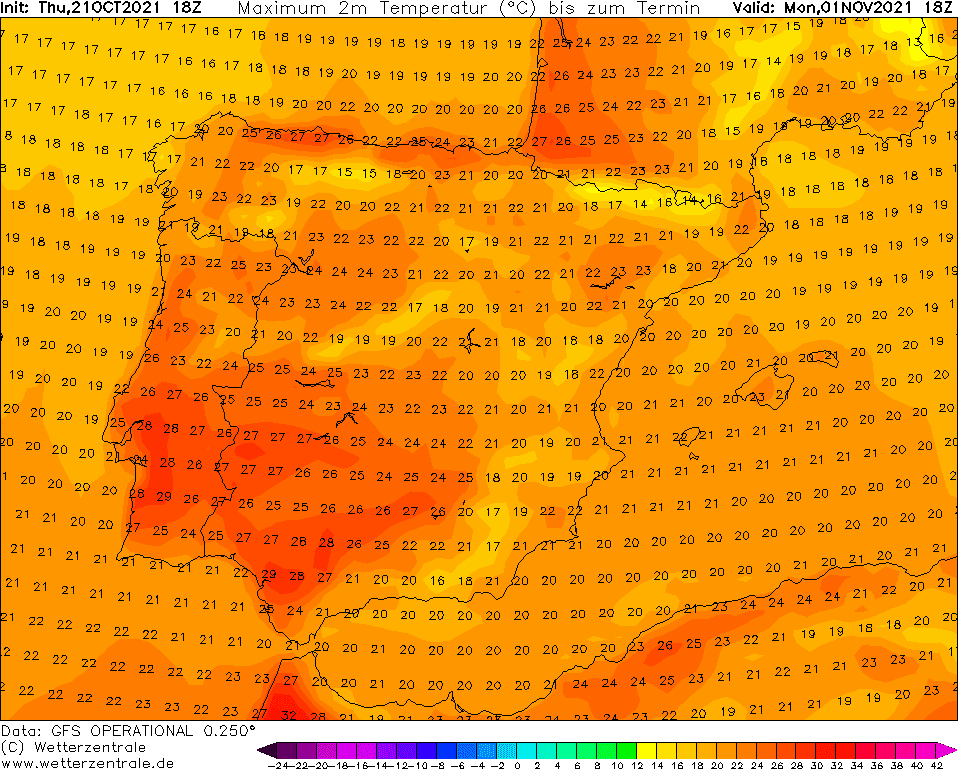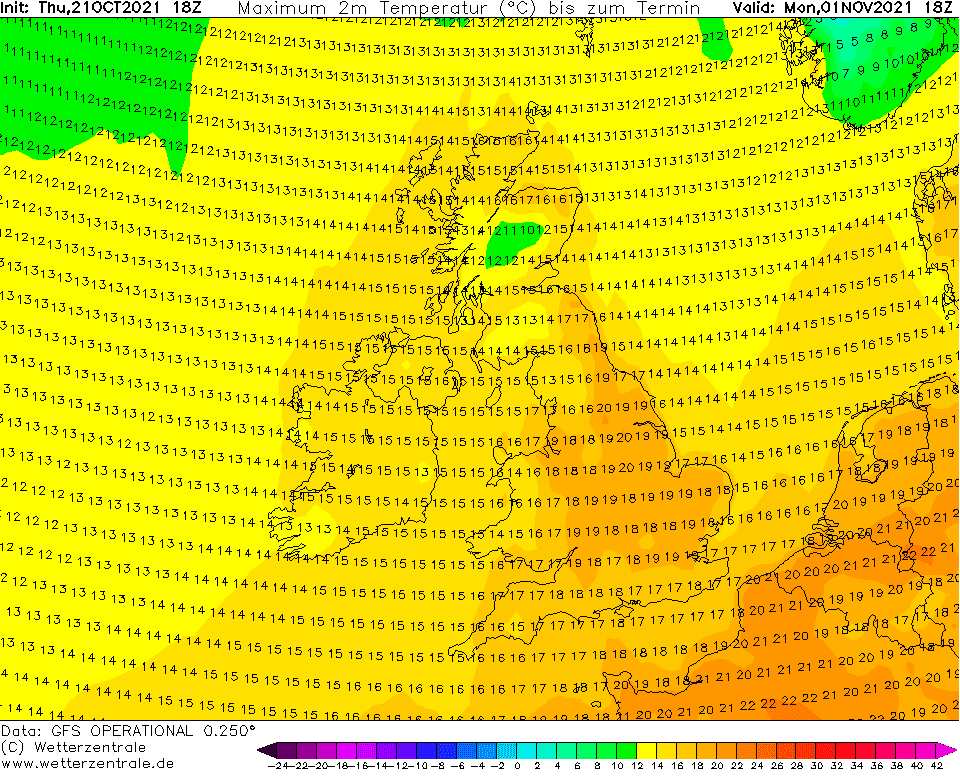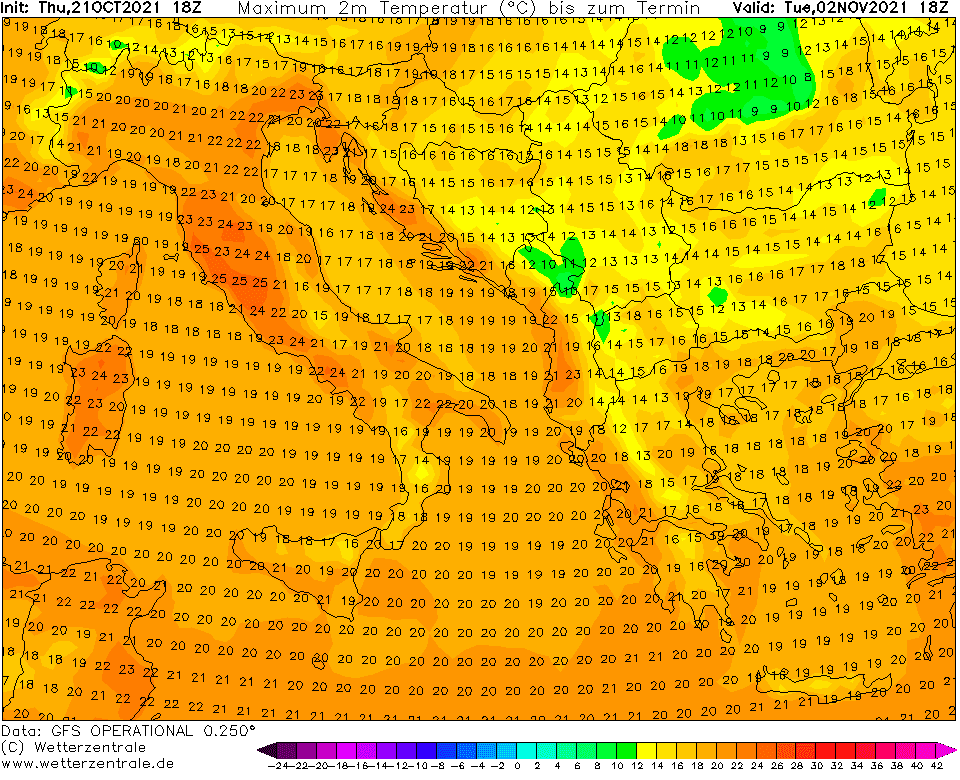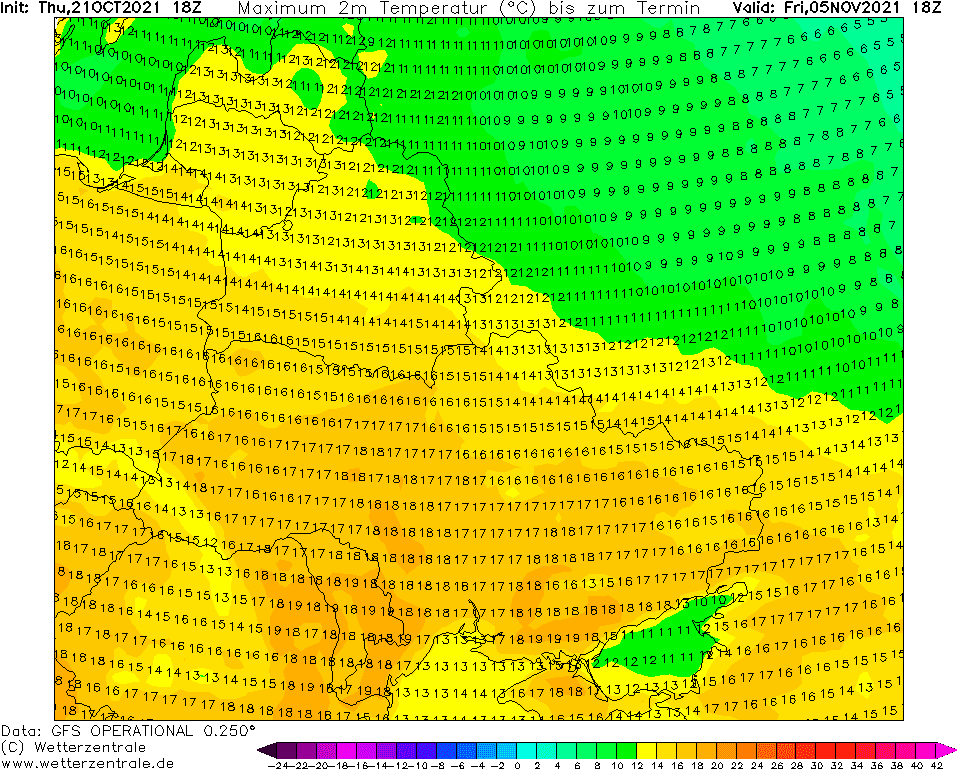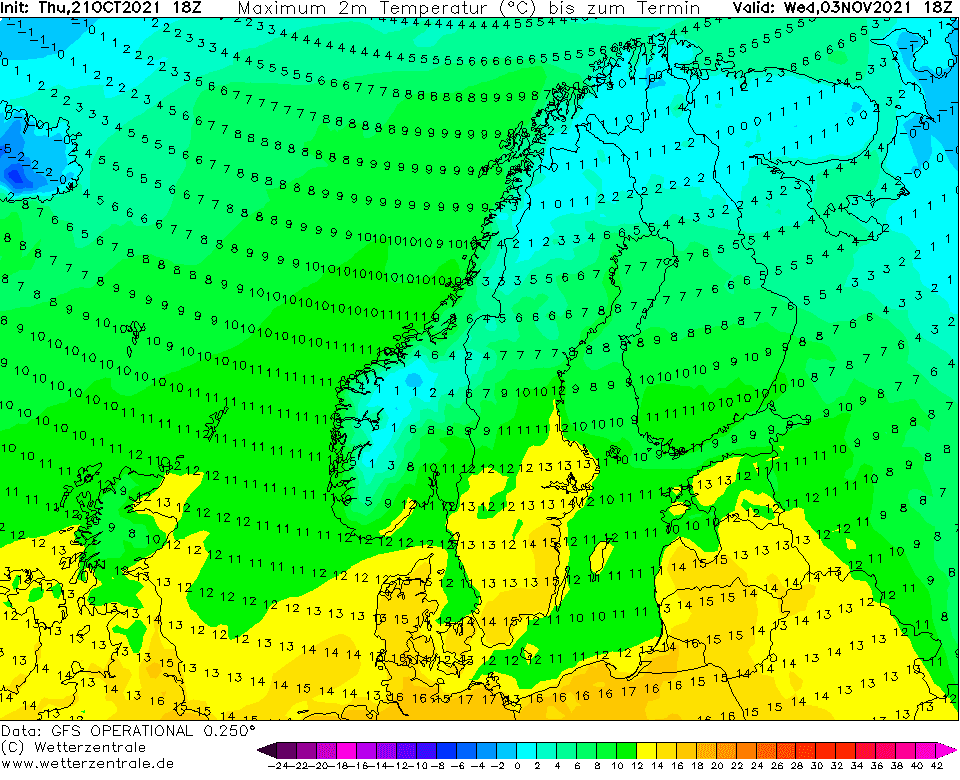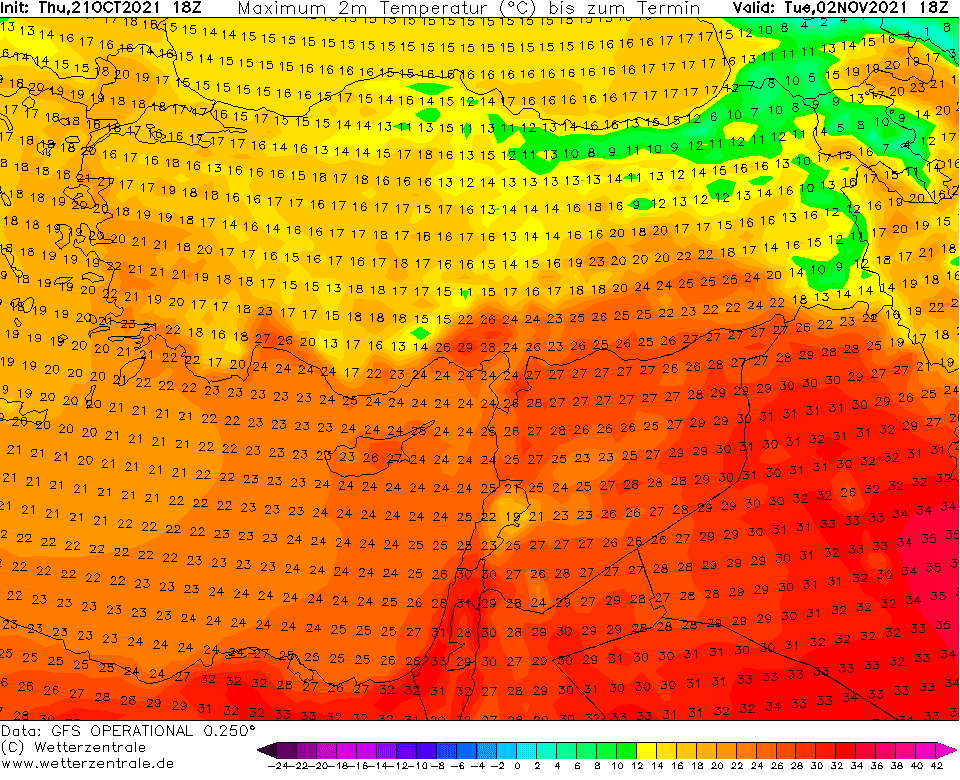 Source: wetterzentrale.de
(Visited 381 times, 1 visits today)