At the end of May 2021, troublesome flash floods hit several European cities and it appears that in June 2021, heavy storms and rains hit large parts of the continent, too.
Under water found itself Burgos, the Spain, Stockholm, Sweden and Moscow, Simferopol and Dzerzhinsk, Russia.
According to 16-day forecasts, extreme storms are expected until 15. June mainly in Pyrenees, southern France, Alpine region, western Germany, Benelux, parts of British Islands on the one hand, and the second hit region with downpours will be Black sea region, including Eastern Carpathians in Romania, parts of Bulgaria, Turkey, Georgia, Russia and Ukraine.
Storms in western Europe hit already around the next weekend, when after heatwave, powerful cold front brings unfavorable stormy weather mainly in region from northern Spain into the Alps.
Cold front will be slowly shifting above the continent during the second week of June 2021, but it probably won´t bring strong cooldown and warm air advection above the continent will be regenerate.
Only after 10. June is possible in western Europe the next powerful cooldown (mainly westernmost parts), the next runs of GFS however oppositely expect strengthening heatwaves, before a frontal line, with possibility of +35°C in the middle of June 2021 before an arrival of cold front in wider region of Germany and its neighborhood.
In Black sea region will be in contrary of the rest of Europe in next 10 days thanks to heavy rains and storms very cold, while tropical days in continental Europe – mainly in France, Benelux and Germany will appear already at the end of current workweek. / https://mkweather.com/long-heatwave-for-europe-the-spain-42c-france-35c-central-europe-british-islands-balkan-and-scandinavia-32c-east-europe-28c/; https://mkweather.com/30c-in-benelux-germany-and-france-and-then-severe-storms-already-around-friday//.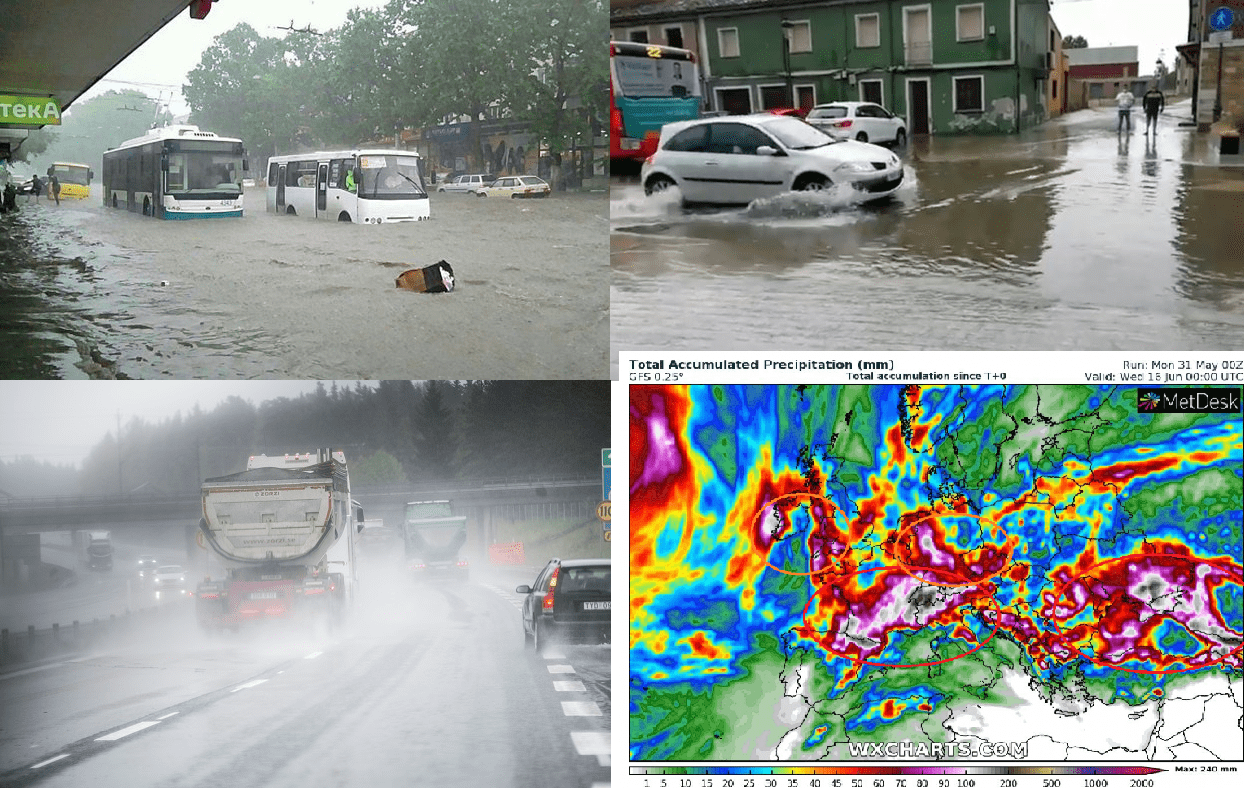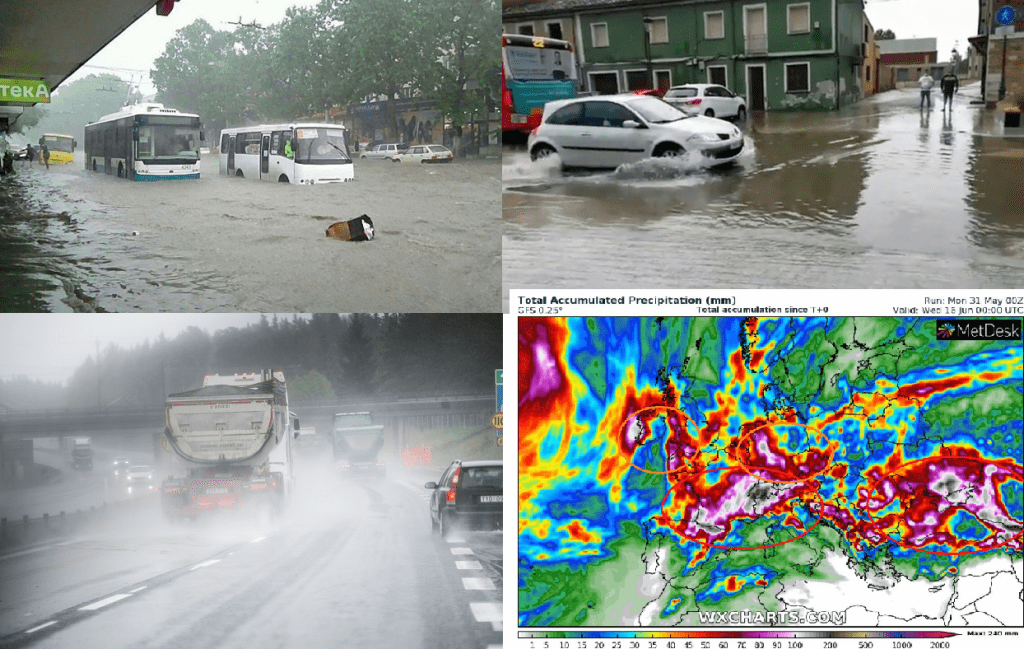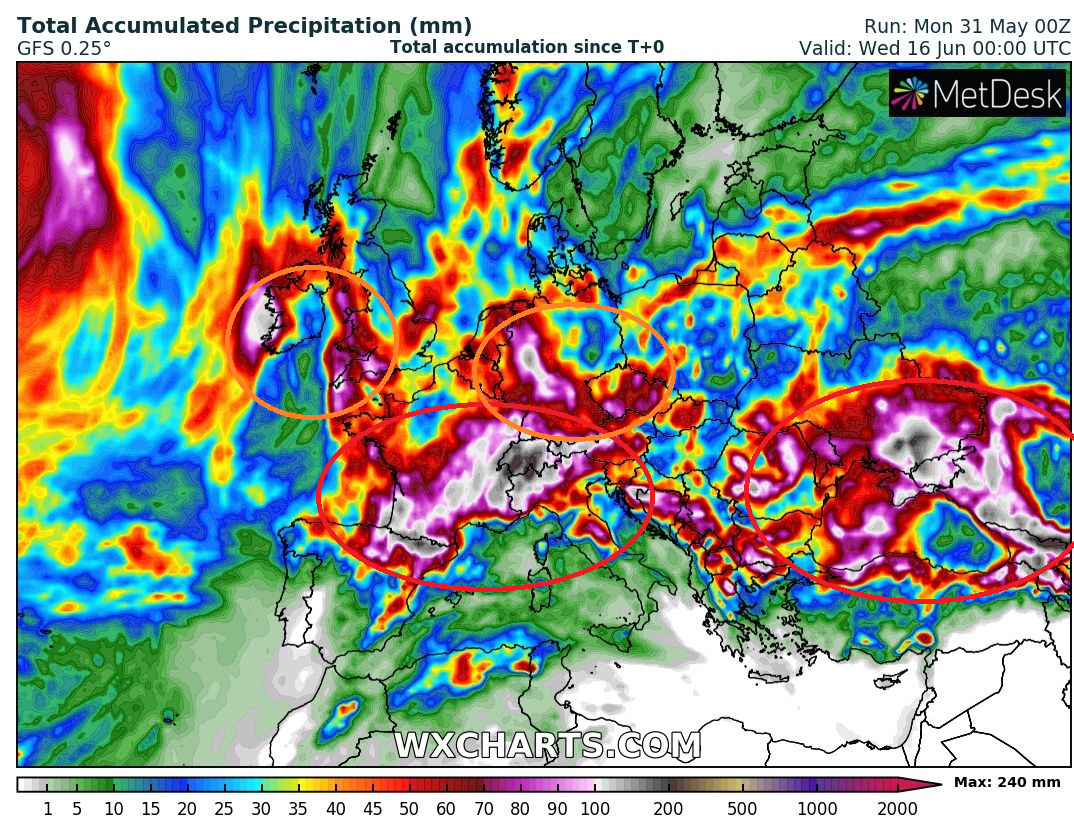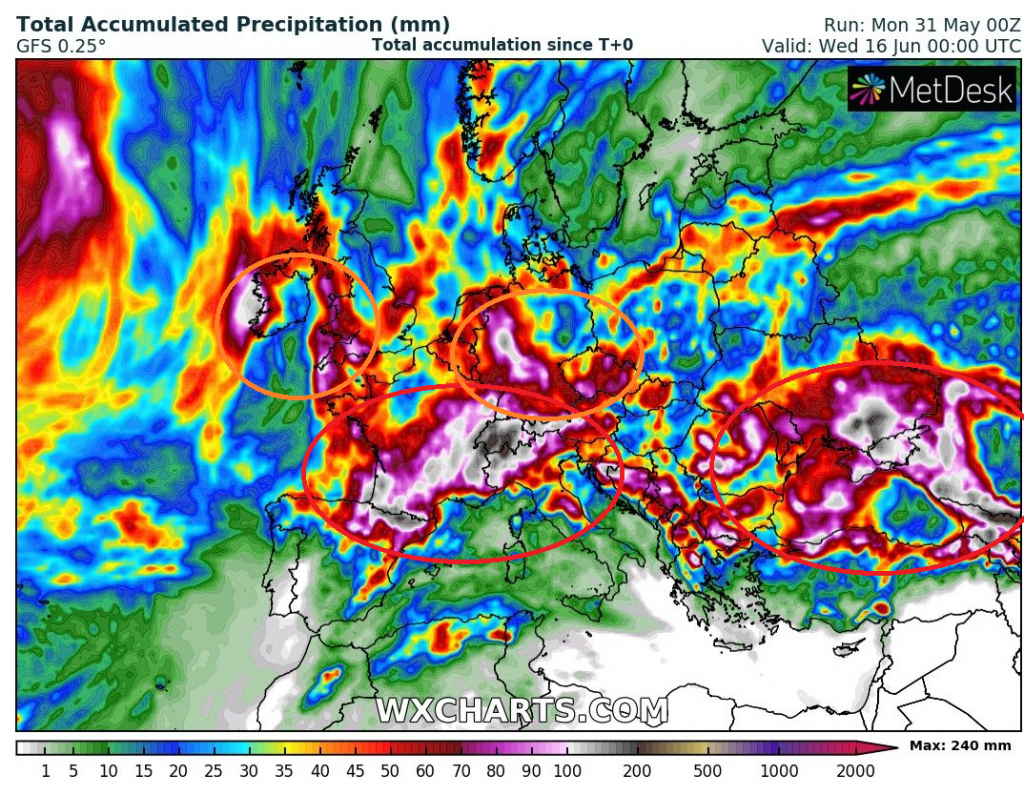 (Visited 22 times, 1 visits today)