Sirocco is a Mediterranean wind that comes from the Sahara and can reach hurricane speeds across North Africa and Southern Europe, mainly in summer season.
Sirocco is commonly perceived as causing unease and an irritable mood in people. Many people attribute health problems to the wind. The dust within the sirocco winds can damaging buildings.
It is a phenomenon mainly in Italy, Malta, or maximally Balkan, but now it appears, that strong Saharan tropical advection, with Saharan dust and sirocco winds will arrive directly into Central Europe!
Parts of Hungary, Slovakia, Austria, Moravia and southern Poland should be already until Thursday, 24. June be hit by extremely warm weather, which is sirocco bringing in warm sector of cyclone above NW Europe, and bring Saharan particles of dust, too, with decreasing of visibility, temporarily.
Saharan dust already crossed up Adriatic sea and on Monday´s evening it´s only shortly before its entry above Hungary, Slovenia and Romania.
While in Hungary, according to idokep.hu, +40°C is on Thursday possible, in Slovakia and Austria, anomalous +37°C should surprise, what is at level of all-time monthly national records for June.
Extremely hot will be sirocco in Italy, where +48°C, maybe up to +50°C should be measured on Wednesday and Thursday, 23.-24. June 2021 /Hell is coming! Catenanuova, Italy: +45,1°C, Palermo +43,5°C – only 0,5°C below 2007 heatwave, the hottest will be on Wednesday and Thursday, close to +50°C! – mkweather; +52,4°C in Algeria! The first official European +50°C is possible! – mkweather/, but extreme heatwave is around Tuesday, 21. June expectd in Baltic countries and Finland, too /Finland is expecting +36°C, Estonia +37°C on Tuesday, all-time national records have values +37,2°C and +35,6°C – mkweather/.
Heatwave already has brought long-term June temperature records in Sweden, Poland and Germany /Sweden: The hottest June day since 1947, +34,6°C! – mkweather; +52,4°C in Algeria! The first official European +50°C is possible! – mkweather/ and after heatwaves, extreme storms with 10 cm hails, 140 km/h winds and tornadoes are coming /Belgium hit EF2 tornado with a twin: 17 injured, 92 buildings damaged – mkweather; 10 cm hailstorms are shifting to Germany, CZ, CH, AU, DK, SE and N IT from France, PT, ES, BE, NL, LU! – mkweather; 10 cm hails, 140 km/h winds, 10 tornadoes and 7 day forecast: Balance of weekend storms in Europe – mkweather/.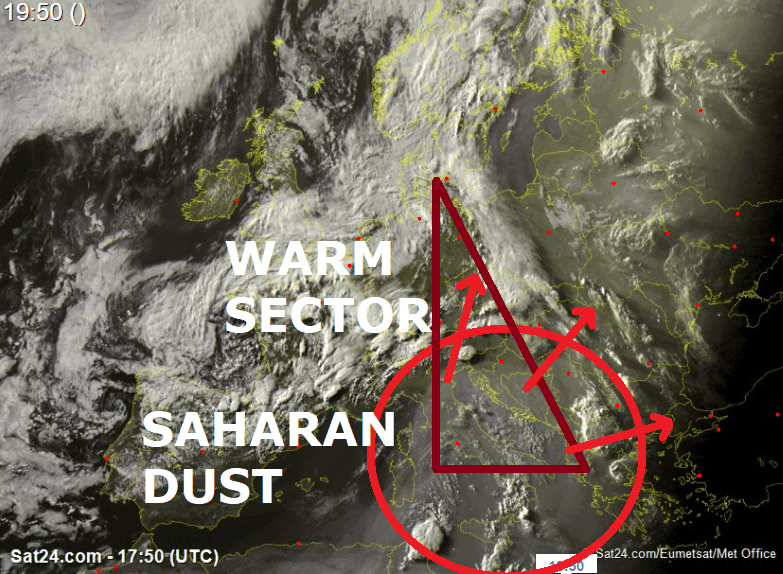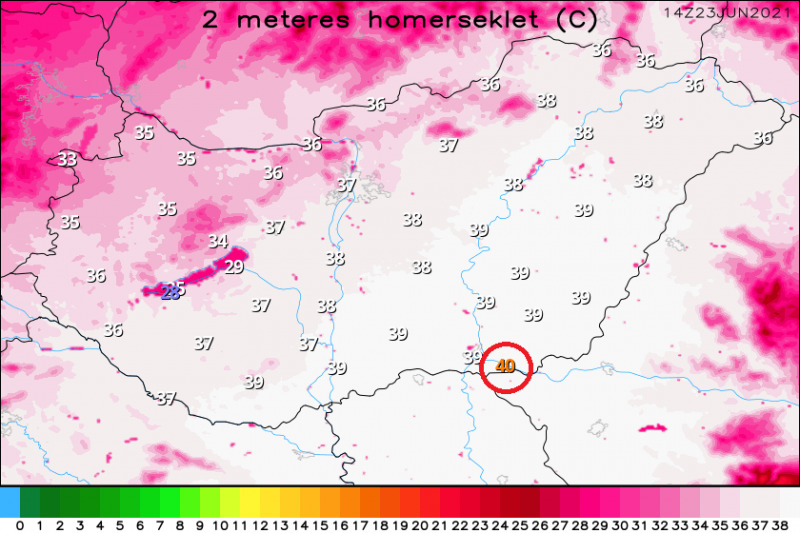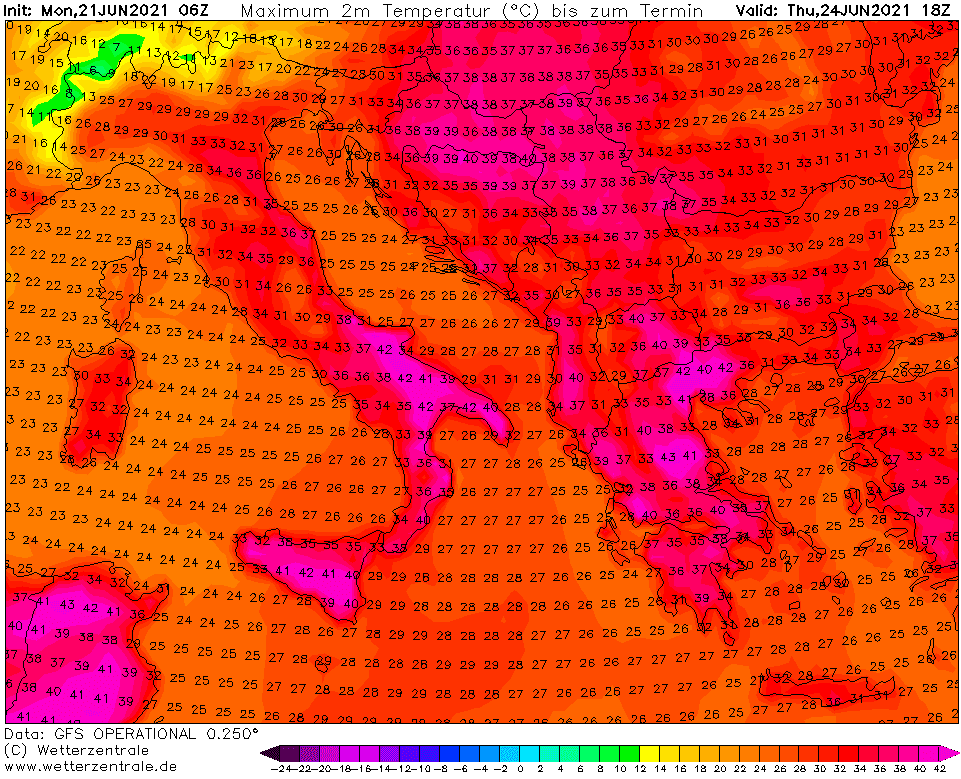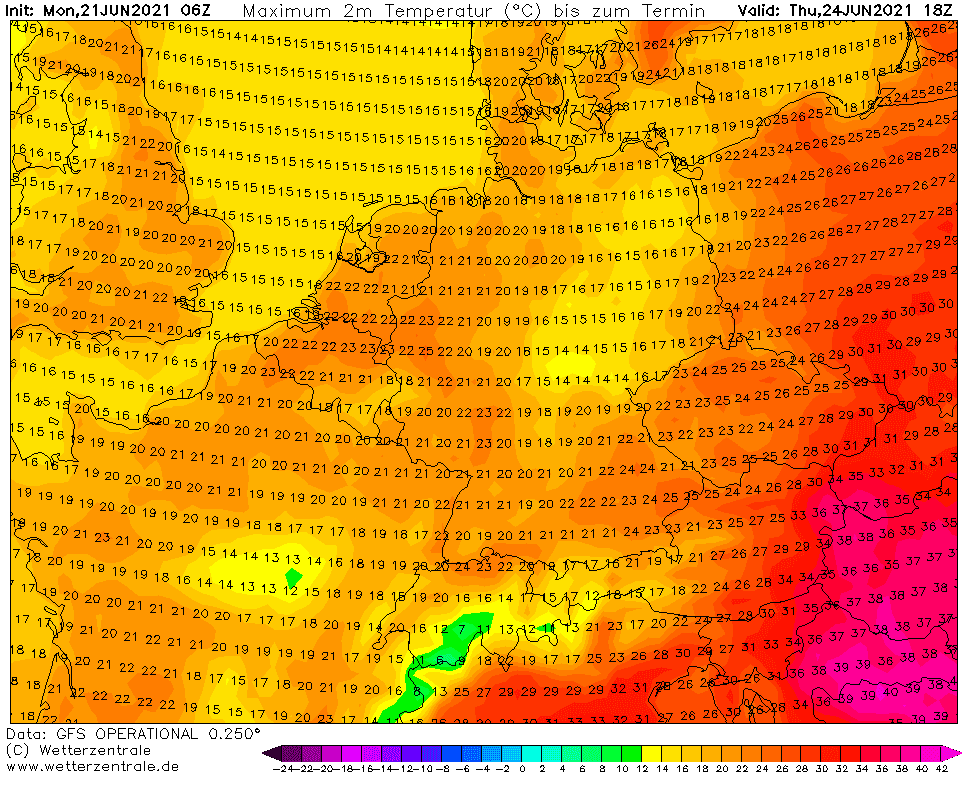 Source: wetterzentrale.de
(Visited 66 times, 1 visits today)