A Hurricane Peter should hit the Caribbean and East Coast, the USA already next week!
After Hurricane Larry, Tropical storm Mindy, Hurricane Nicholas, and possible Tropical storm Odette /https://mkweather.com/snowicane-in-greenland-ex-hurricane-larry-brings-15-meters-5-feet-of-snow-in-southeastern-greenland/; http://mkweather.com/kulusuk-greenland-with-163-km-h-winds-101-mph-from-ex-hurricane-larry/; https://mkweather.com/tropical-storm-mindy-hit-florida-georgia-and-south-carolina/; http://mkweather.com/hurricane-from-nothing-nicolas-hit-texas-and-louisiana-including-houston-and-new-orleans/; https://mkweather.com/tropical-storm-odette-hits-mid-atlantic-northeast-nova-scotia-and-newfoundland//, the next hurricane – a Hurricane Peter is already in the next week (after 20. September 2021) possible, with a direct impact in the Caribbean or even East Coast, the USA.
The system has developed near the shores of West Africa, where the next disturbance is strengthening, too, and gradually will be shifting across Northern Atlantic towards the Caribbean.
The first impact into Caribbean islands should appear already early next week, above East Coast, the USA, the system should arrive past its parabolic track sometimes until the end of the next week according to early estimates.
Category 1, 2, or maybe even 3 is possible before it hits coastal areas of North America.
The biggest problems should a possible hurricane bring into the northern Lesser Antilles, eastern Hispaniola, and probably along East Coast, the USA, too.
Expected Tropical storm Odette and Hurricane Peter will appear despite promised weaker hurricane activity above Northern Atlantic in the next weeks /https://mkweather.com/weaker-hurricane-season-between-10-september-20-october-dry-mjo-phases-456-and-7//, major hurricanes however in outlook aren´t for now, forecasted.
After these systems, the Supplementary hurricane name list will be used – the next 10 systems will have the names Rose, Sam, Teresa, Victor, Wanda, Adria, Braylen, Caridad, Deshawn, and Emery /https://www.almanac.com/content/hurricane-names-hurricane-season/.
In 2021, it´s very possible, that a full alphabet of hurricane names won´t be enough and a current hurricane season will become one of the 3 strongest seasons in all-time history (after 2005 and 2020).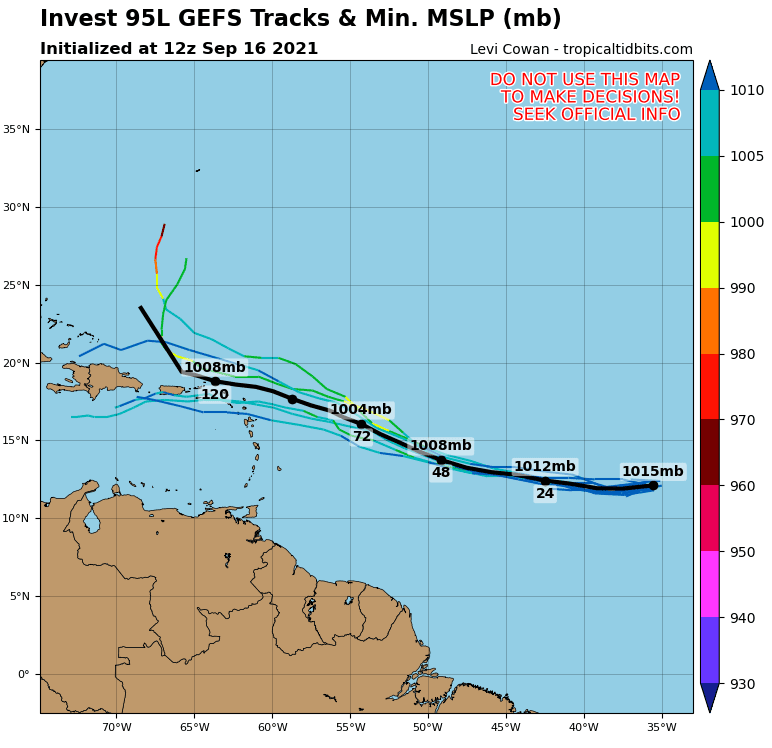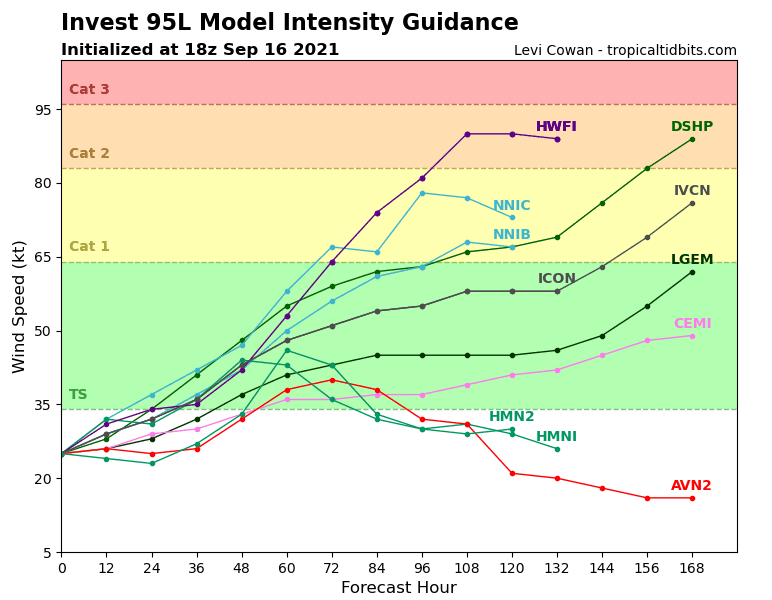 Source: tropicaltidbits.com