The first peak of Summer 2021! +33°C in the UK, +36°C in Germany and +34°C in Poland possible, Germany however still with floods
Within ESWD database are from Sunday – Monday 6.-7. June 2021 reported the next heavy rain events, with the next regional floods – mainly from western and central Germany.
Cold front has stationary character and it is shifting eastward only slowly. Above Carpathians it appears only from Thursday to Sunday, 10.-13. June 2021 and temperatures before its arrival should still in lowlands in East-Central Europe reach tropical +30°C or little more.
Such we forecasted in the last articles /https://mkweather.com/warning-after-heatwave-is-coming-extreme-cold-front-germany-france-and-the-spain-with-severe-floods-2021/; https://mkweather.com/heatwave-around-15-june-with-35c-in-germany-period-between-15-20-june-colder-and-stormy-between-20-25-june-the-next-heatwave-june-2021//, severe storms will gradually shift above Alpine region, Italy and Balkan, with the next possible regional flooding.
Simultaneously, in the Spain already has started a new heatwave, with +37,1°C on Monday, 7. June 2021 in Sevilla. This heatwave will gradually spread across large parts of Europe, with possible temperatures up to +33°C in London region, the UK already around Monday, 14. June, +36°C in Germany around 16. June and +34°C in Poland around 16. June 2021 (GFS outputs +3°C = possible national maximum).
Situation after the next heatwave in the next week appears more colder, with not 1 but 2 cyclonic systems above northern parts of Europe with cold fronts, bringing more storms and less heatwaves such was only at the weekend forecasted.
The first peak of Summer 2021 in British Islands and continental Europe is therefore highly probable for 14.-16. June 2021 and it is not fully clear, if until the end of month, some next heatwave hits the continent.
Cold fronts should be regionally between 16.-22. June powerful, with local or regional floods, severe storms, hails or damaging lighting.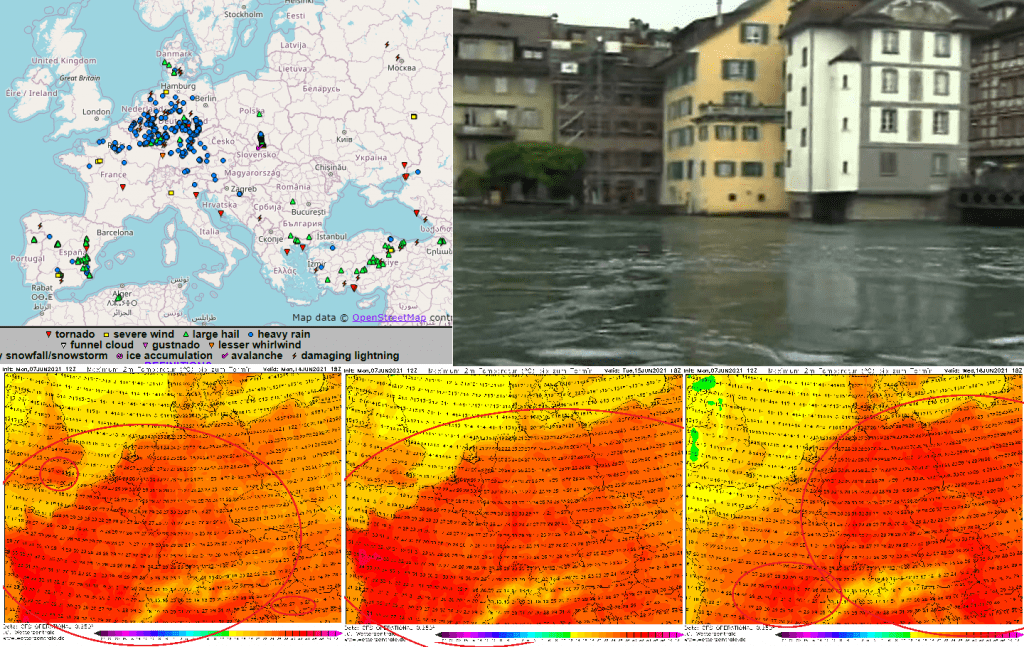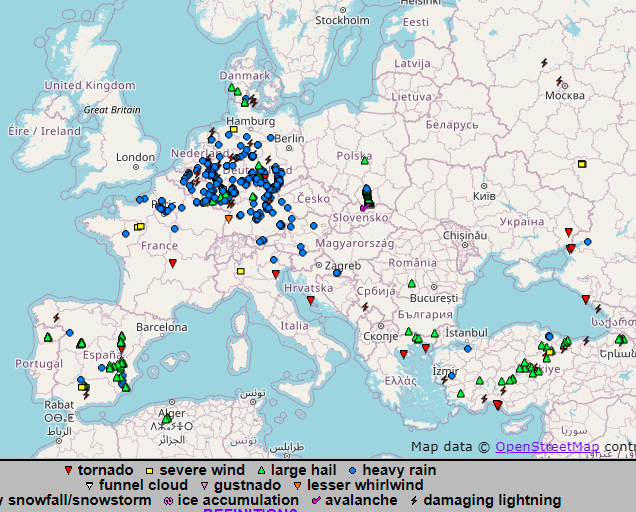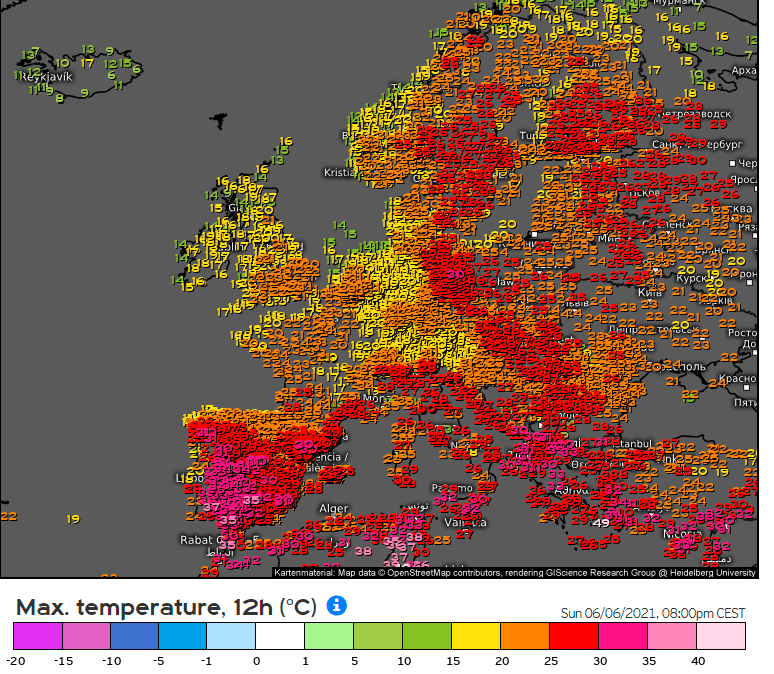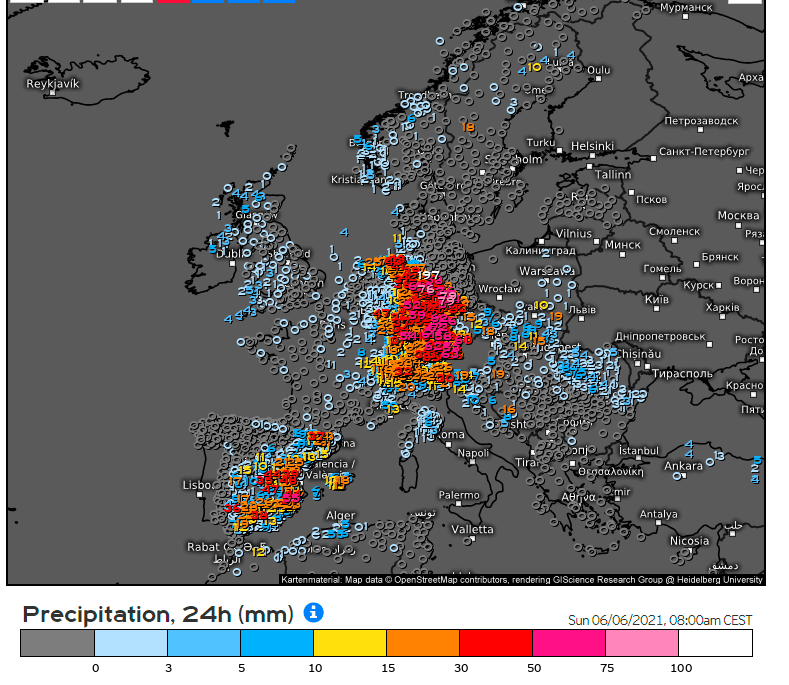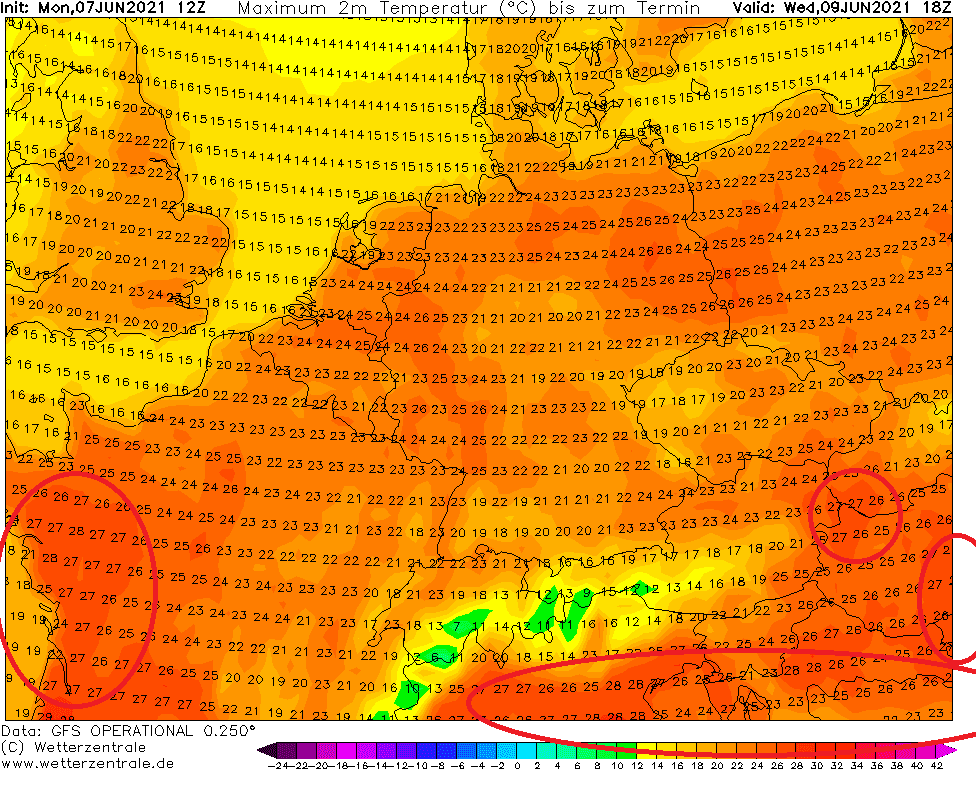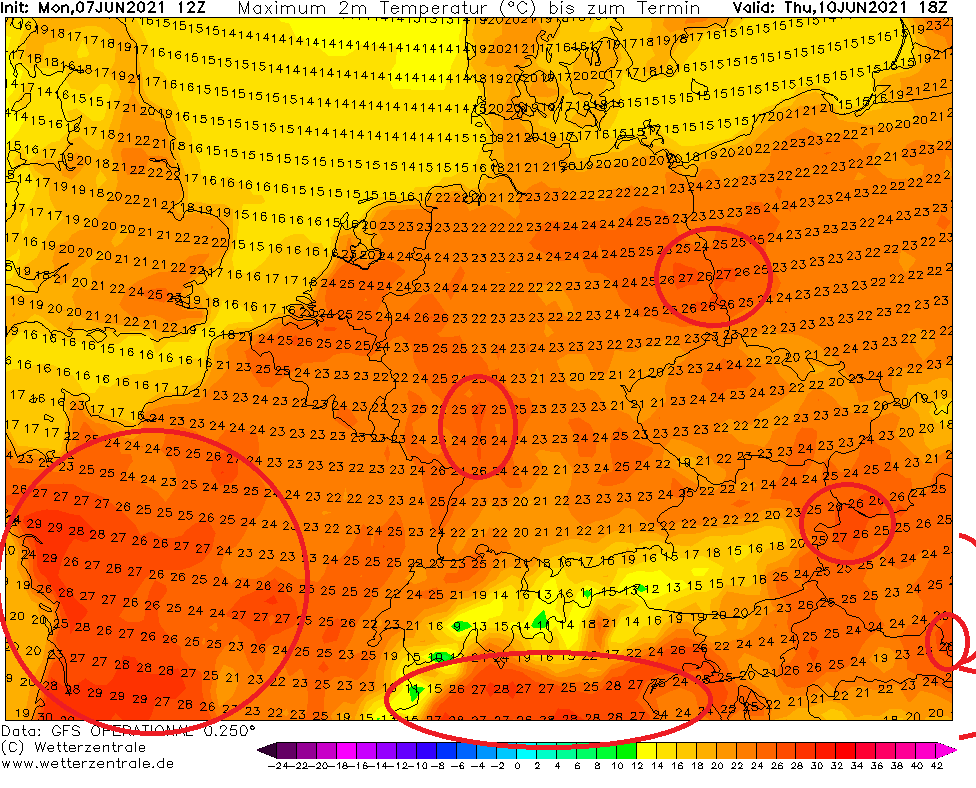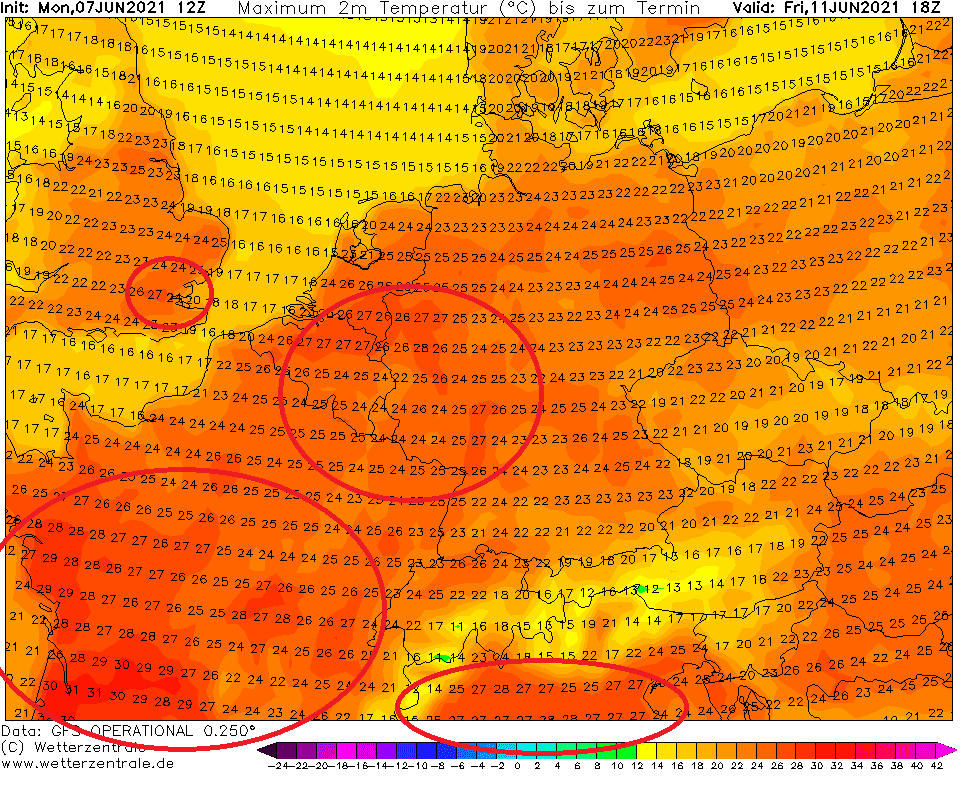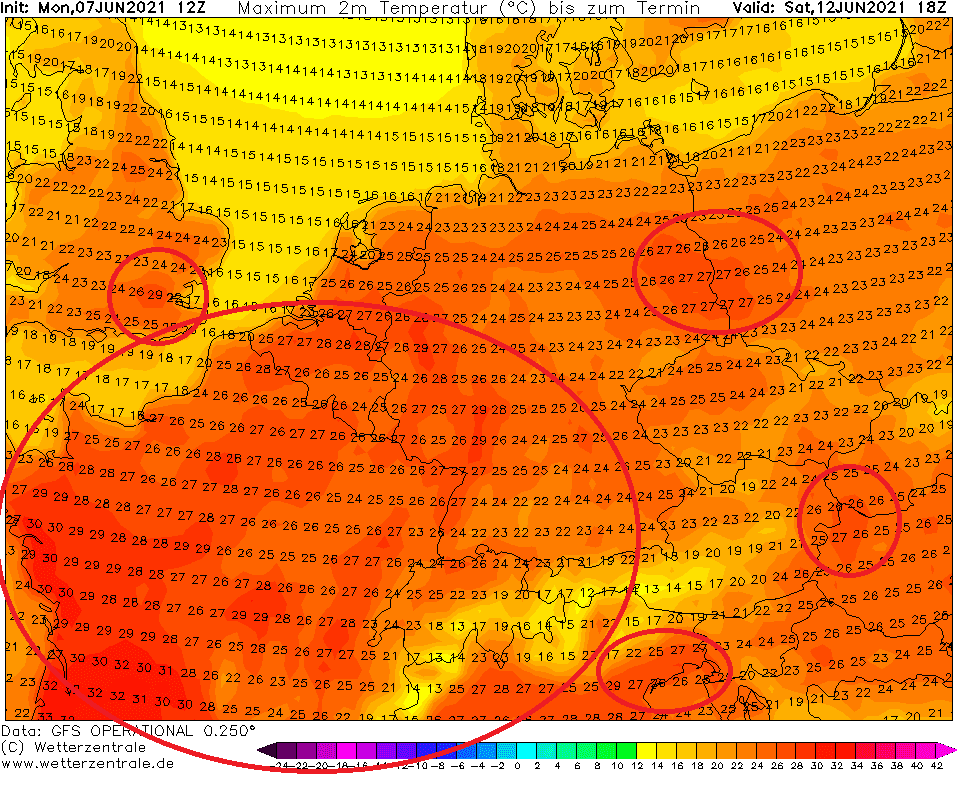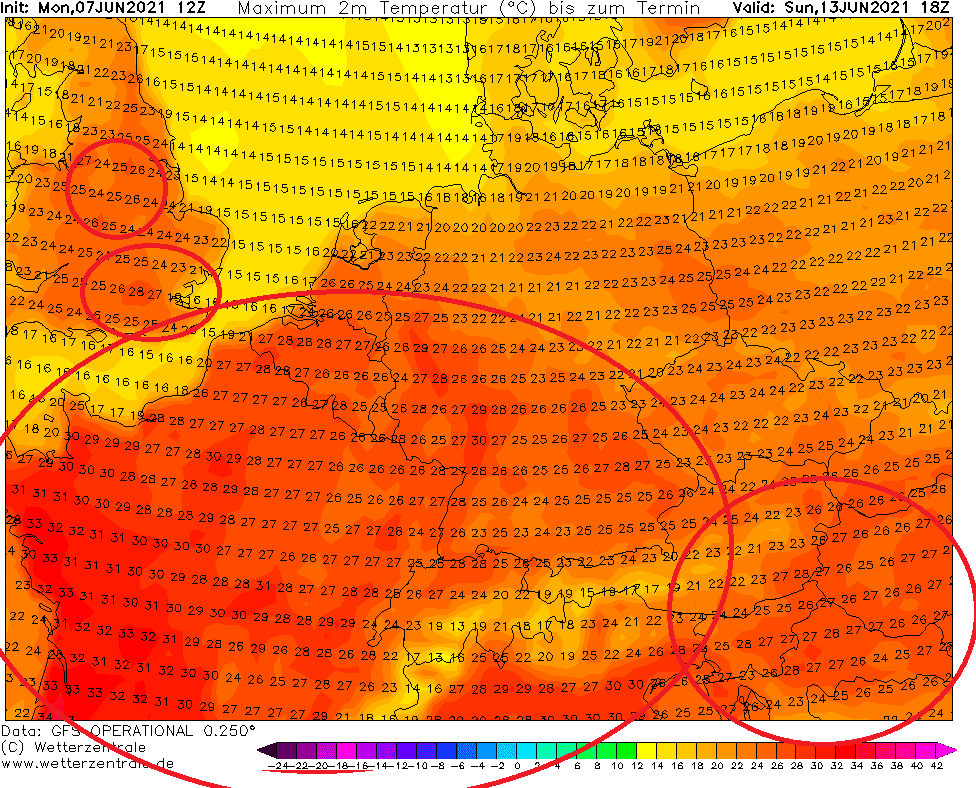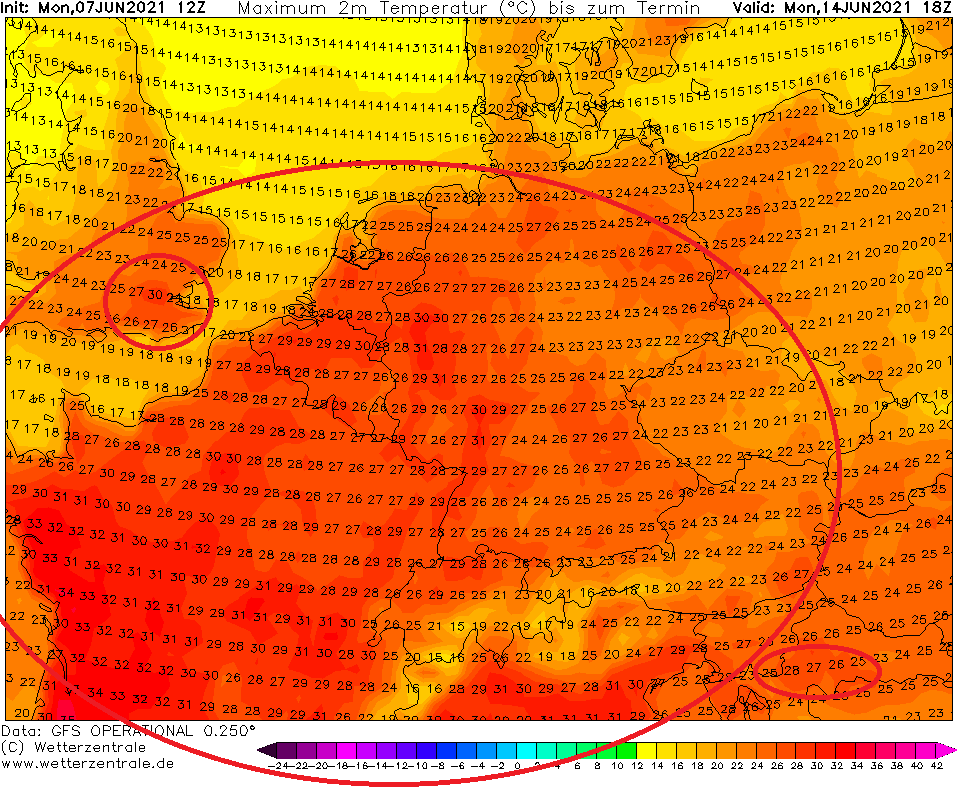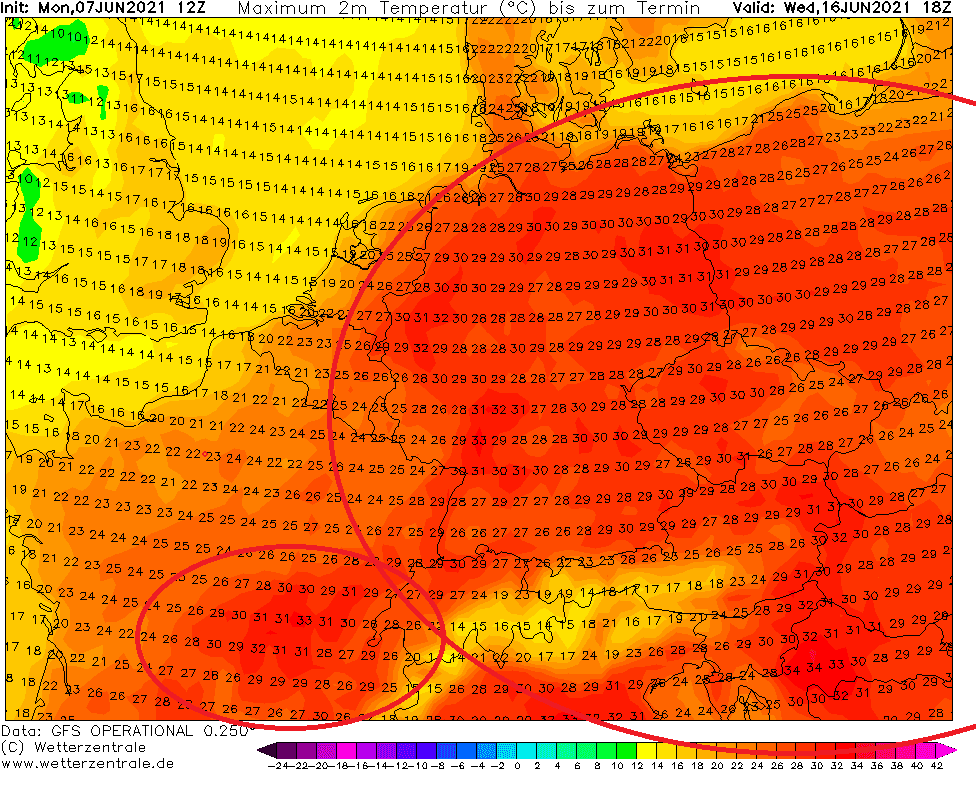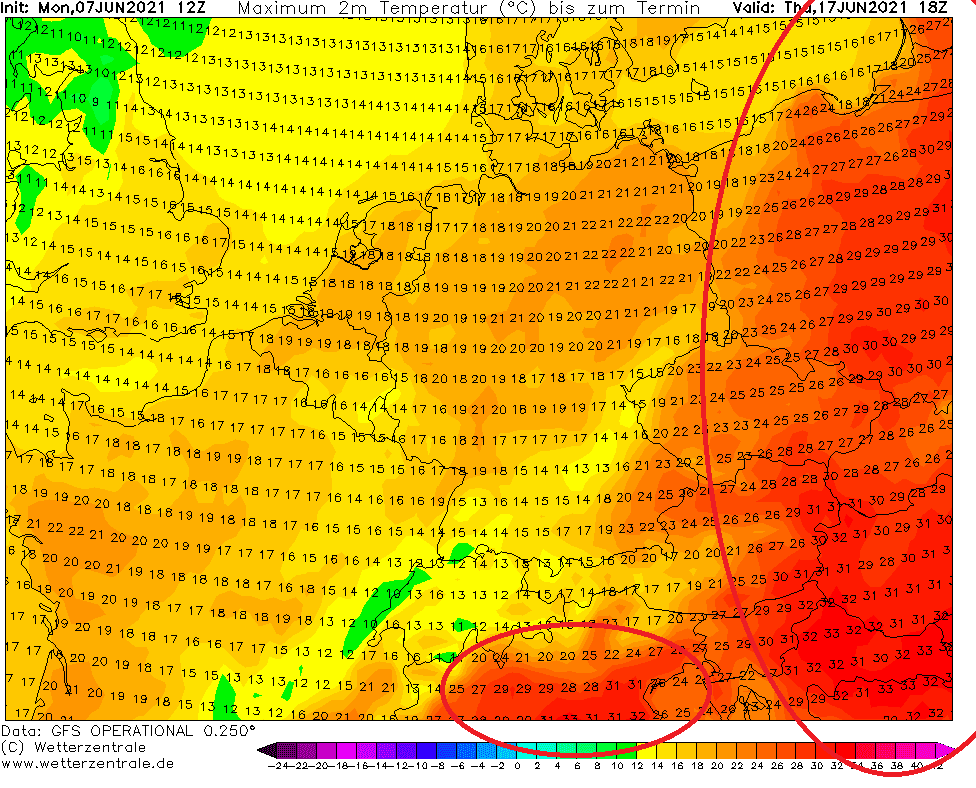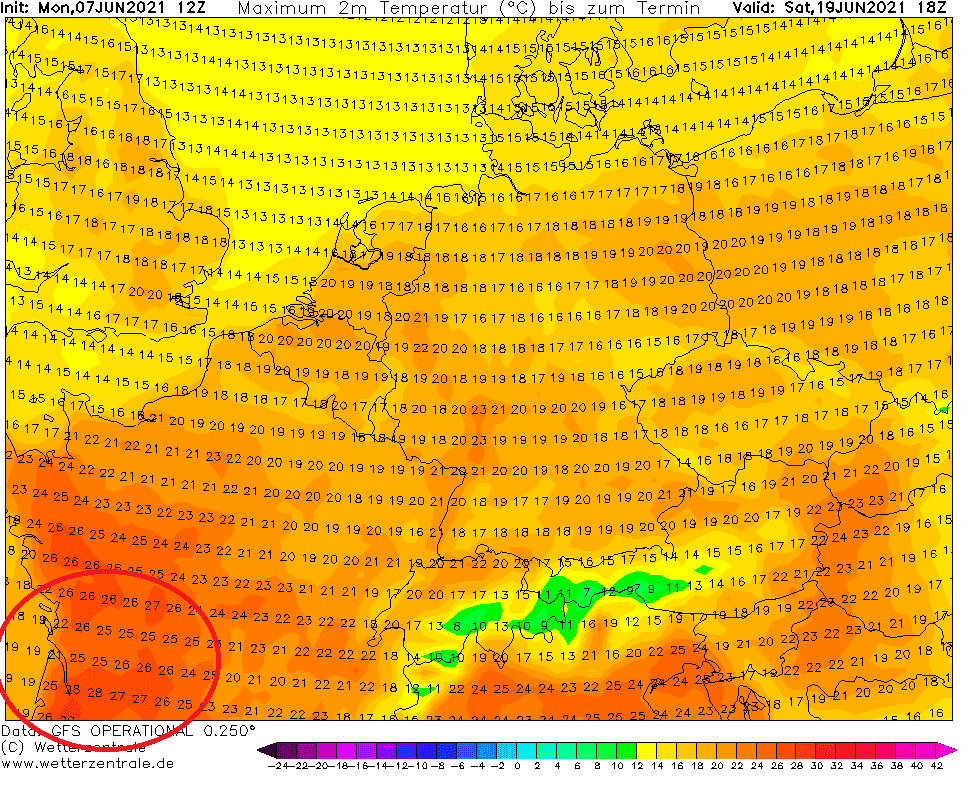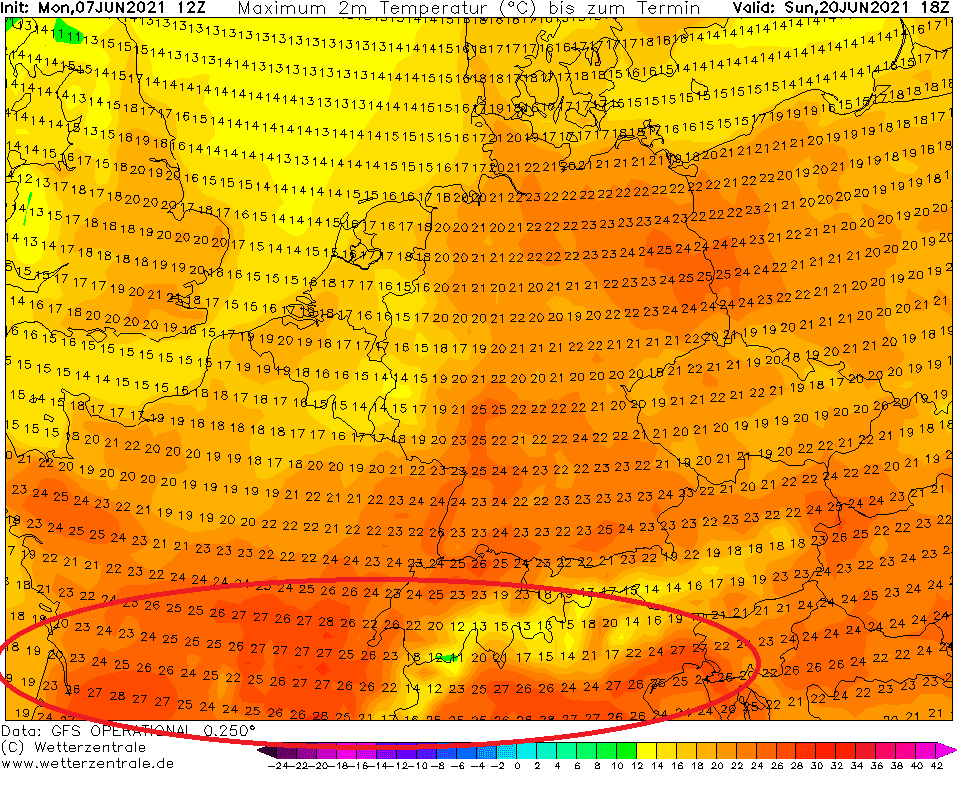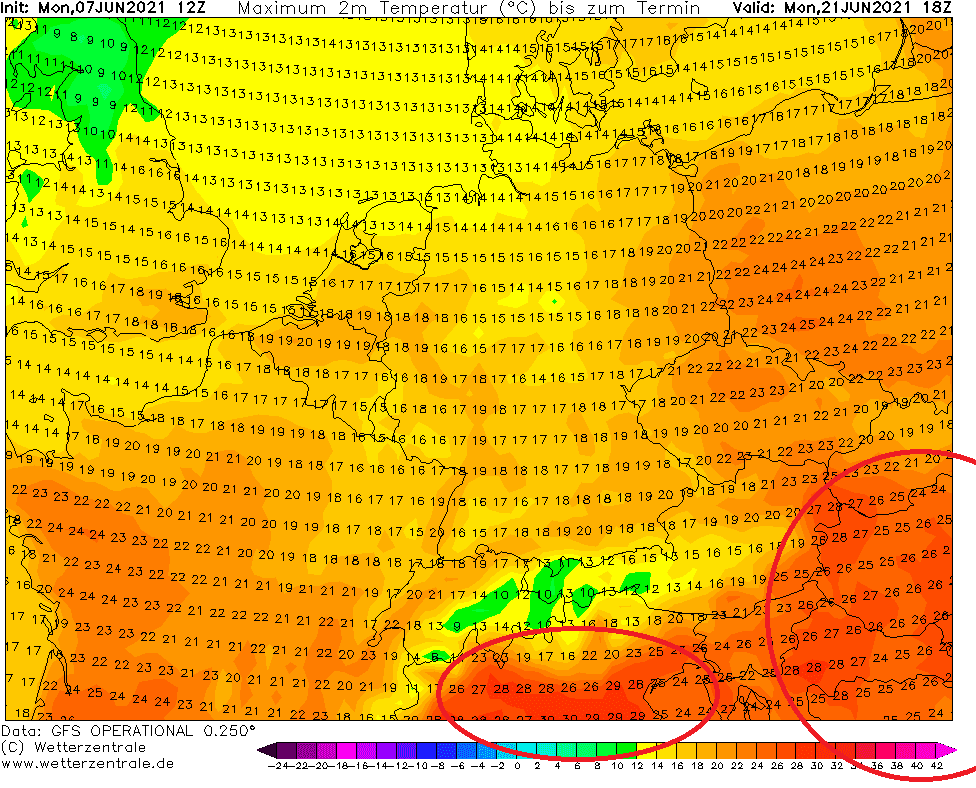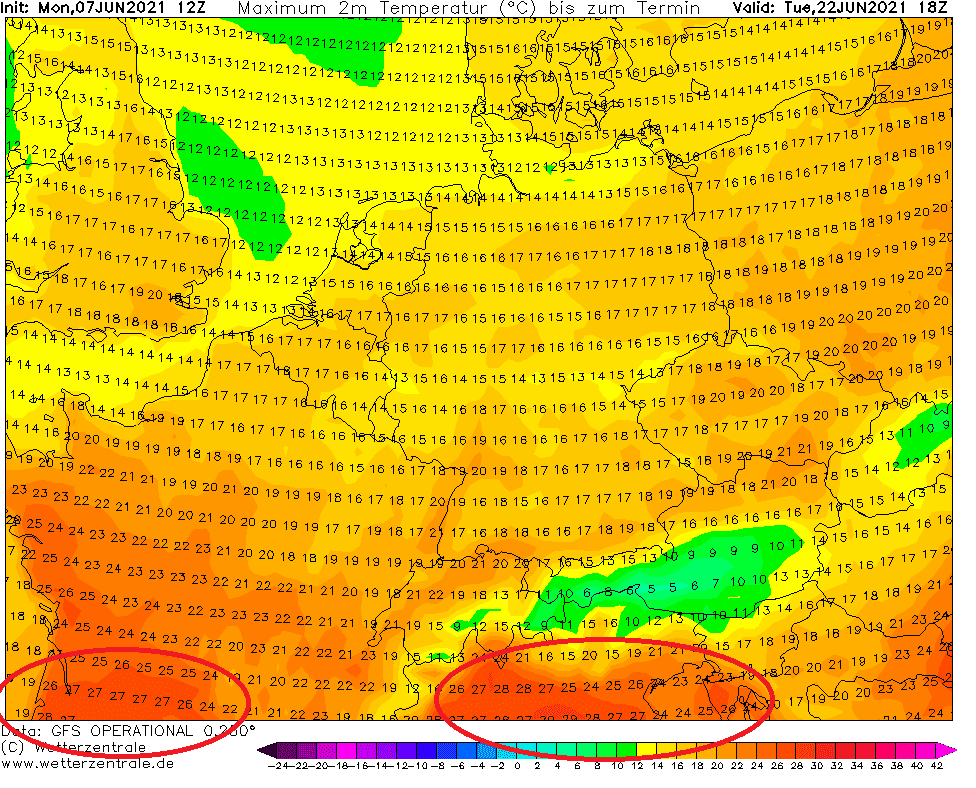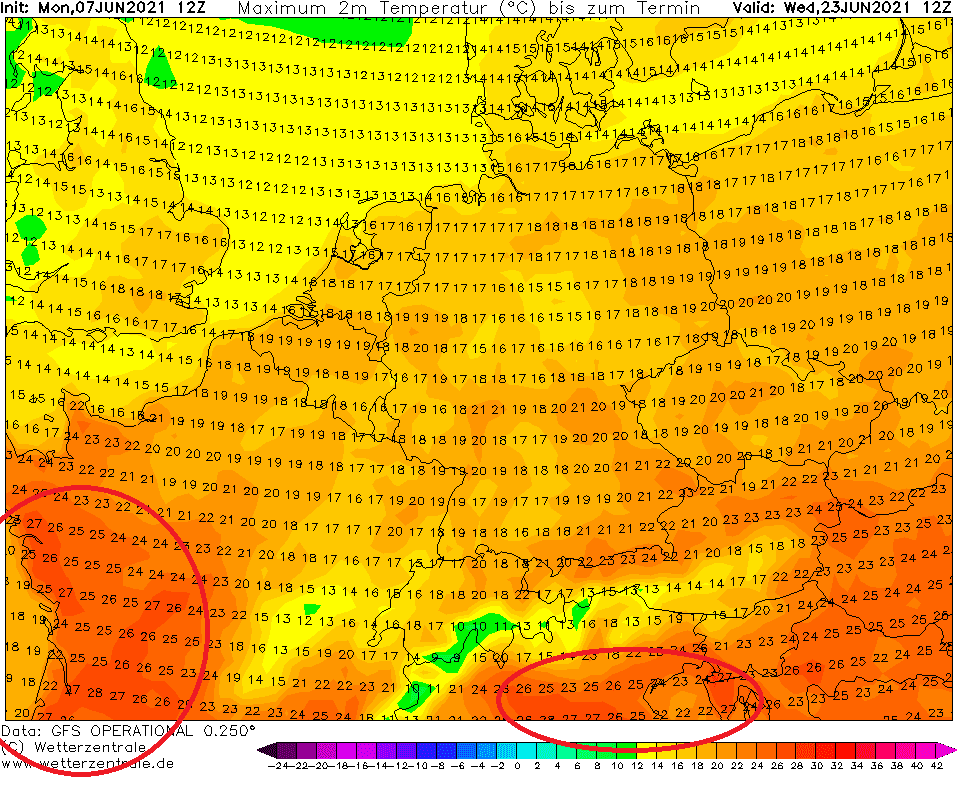 Source: wetterzentrale.de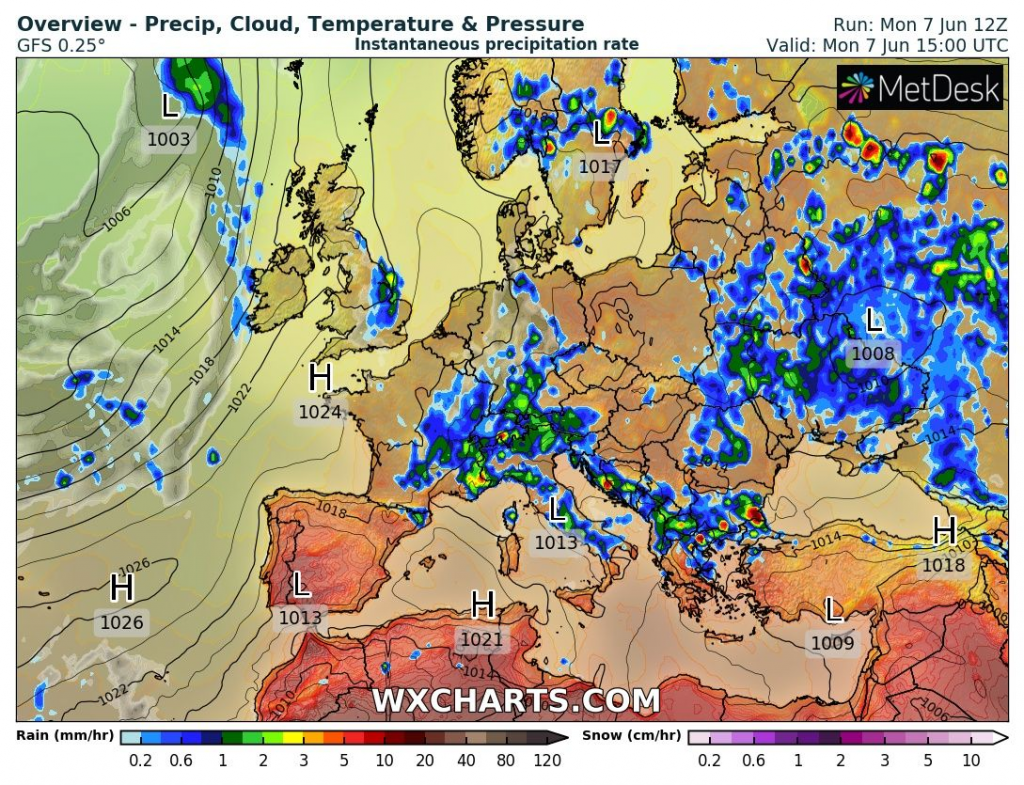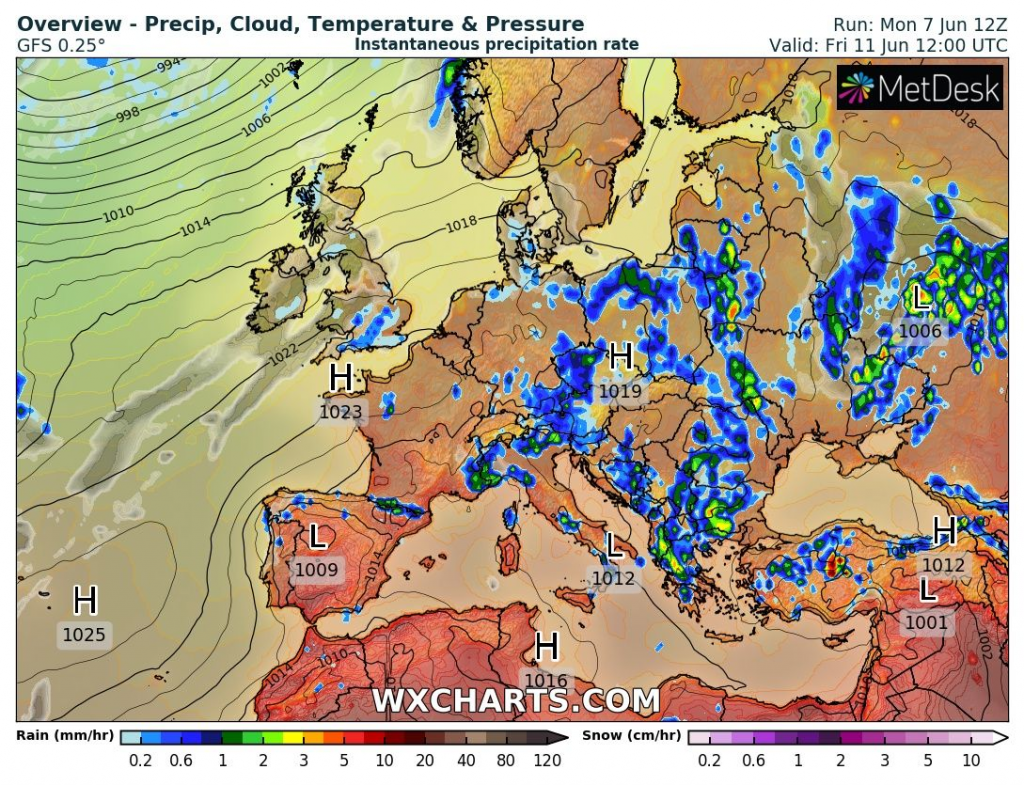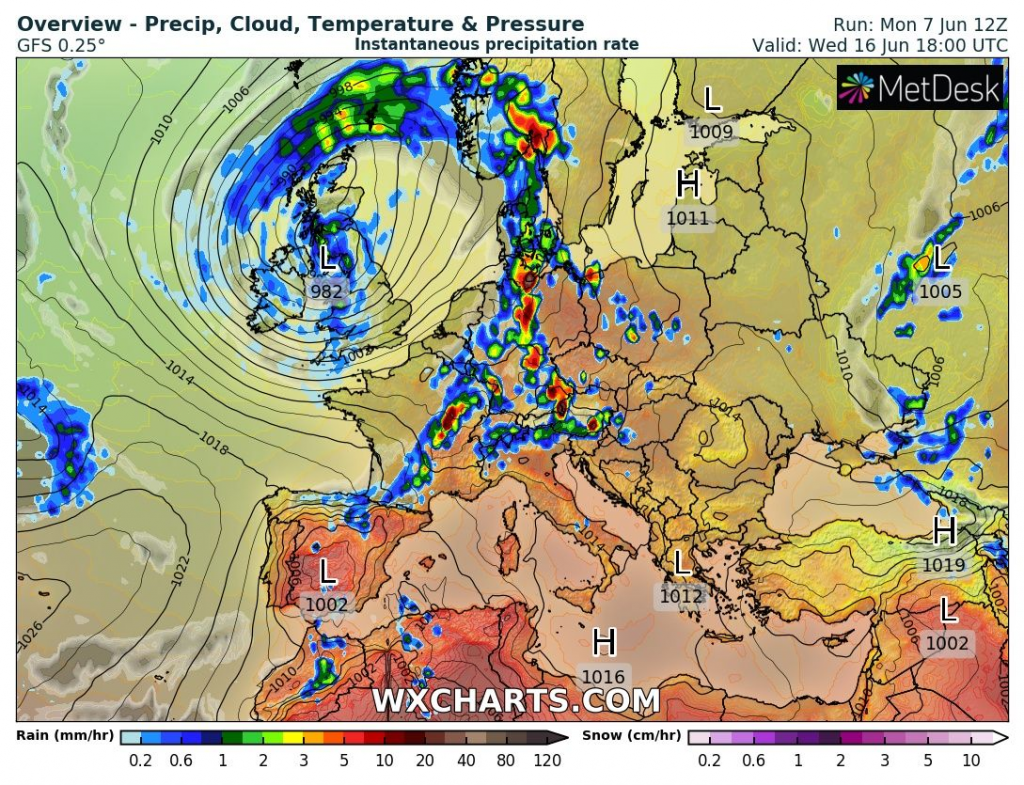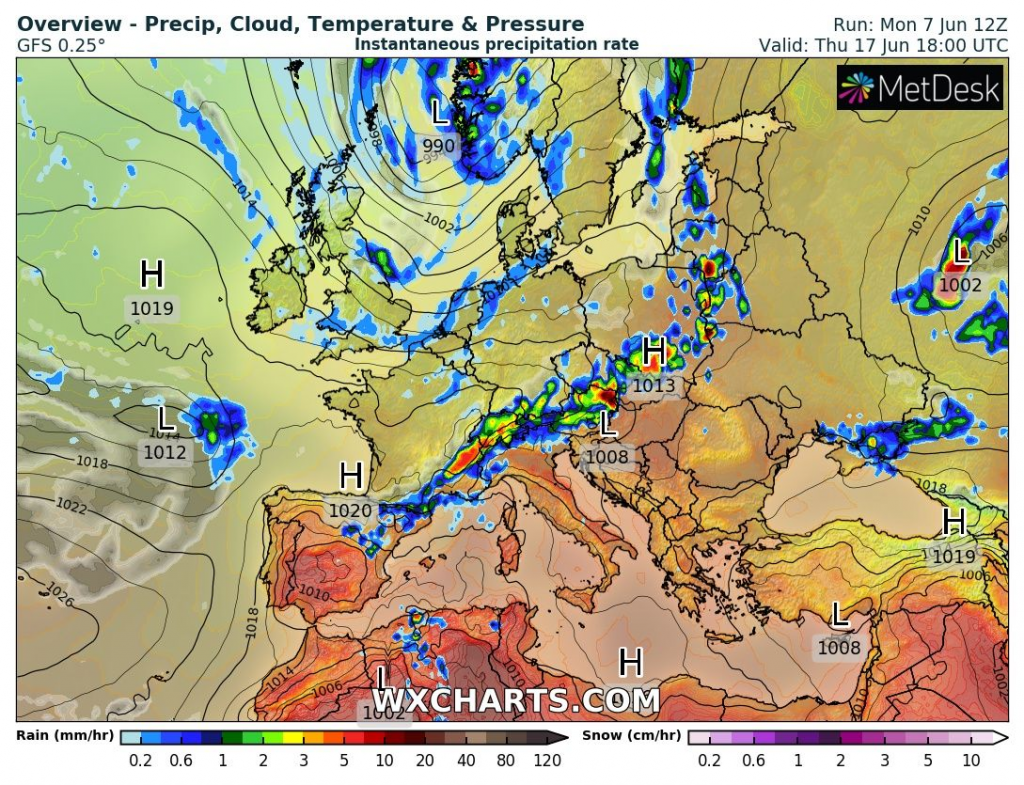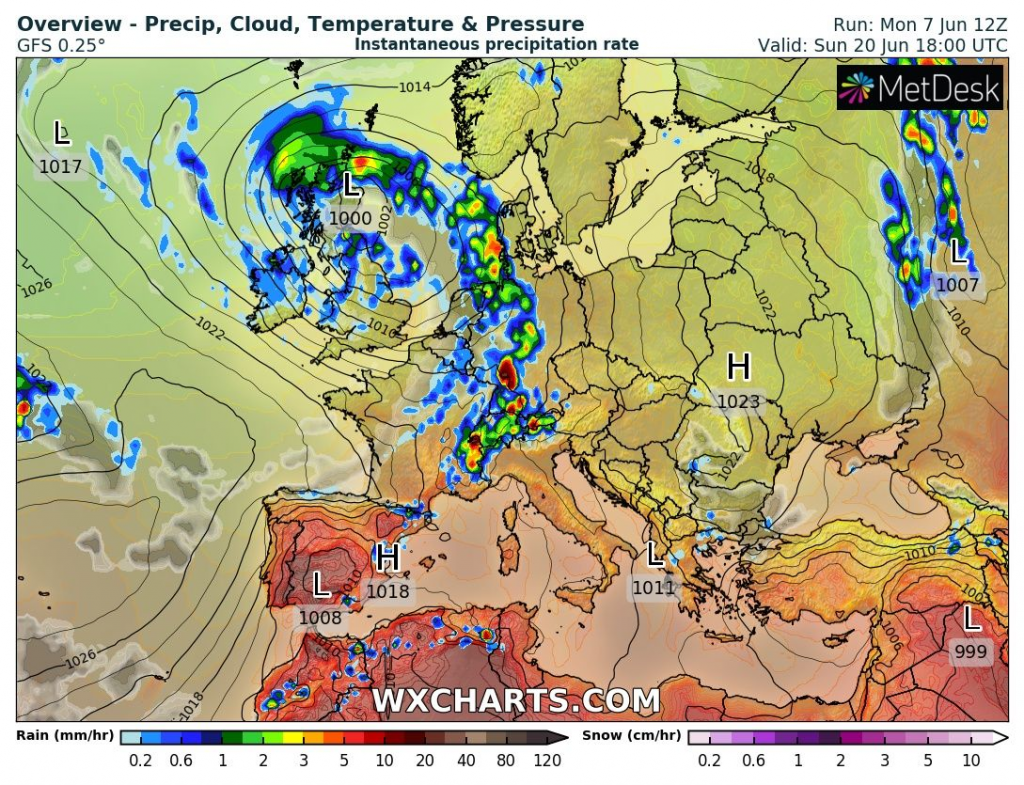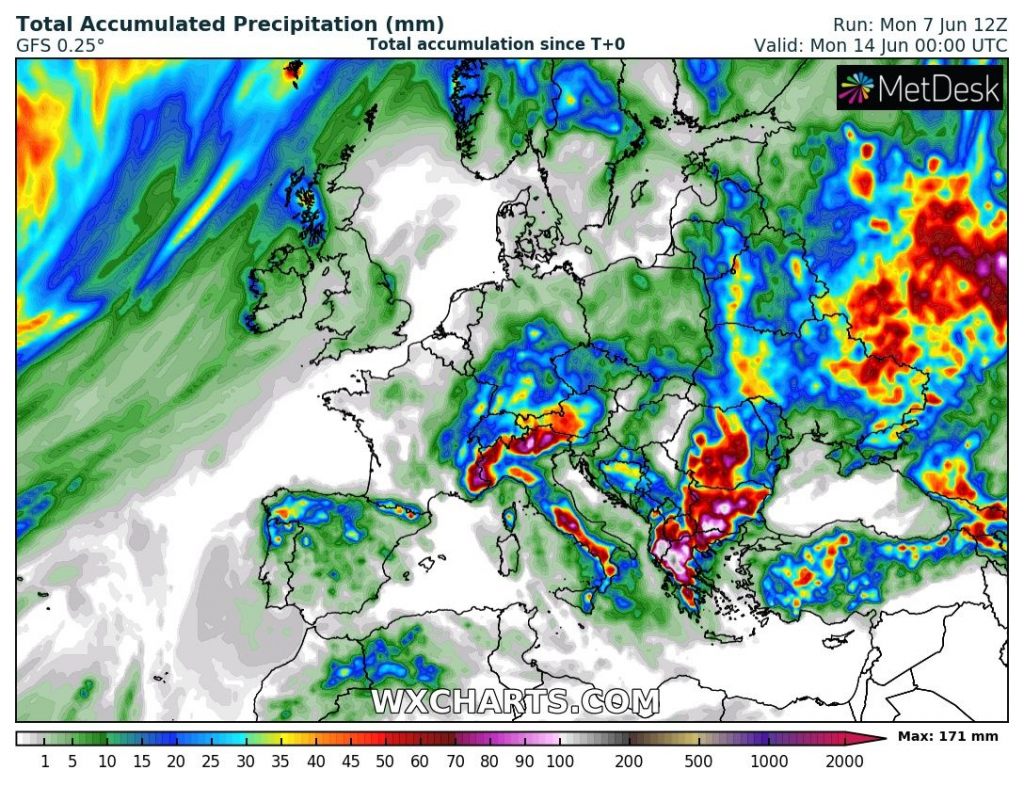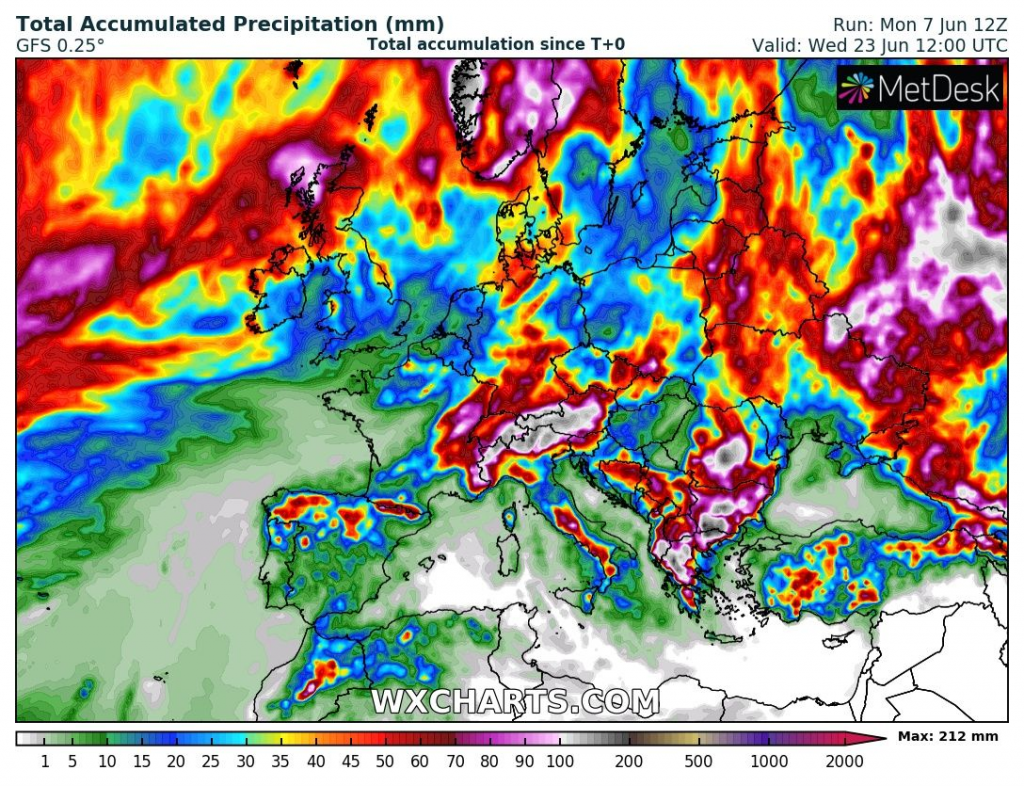 Source: wxcharts.com