The strongest snowstorm in 5 years hit the East Coast: 5 dead, 1 million without power, snow cover near Washington D.C. 14.6 inches / 37 cm
The worst blizzard since 2016 hit early this week East Coast, the USA, with a result of fatalities, damages on the property, and severe cooldown after its movement southeastward.
Together 5 dead including 2 children are after the blizzard was reported, 1 million people found themselves without power and thousands of car accidents were reported in the region from Virginia to New Jersey.
In Glendie, Virginia, only about 50 miles southwest of Washington, D.C., 14,6 inches / 37 cm fall during a snowstorm and heavy snowfall made mass power outages in Washington D.C., too.
From Washington D.C., 7.1 inches / 18 cm snow cover was reported.
A quarter of the flights at New York's 3 major airports were delayed or canceled.
Motorists stranded for hours along I-95 after a winter storm
The temperature dropped to -5,0°C (23°F) in Washington D.C., -7,2°C (19°F) in New York, and -9,4°C (15°F) in Baltimore, Boston reported -8,3°C (17°F).
Temperatures after a shift of the frontal boundary southeastward dropped into the 20s and 10s across Virginia (0/-10°C).
In Kentucky, the arrival of frontal boundary brought tornado outbreak /https://mkweather.com/an-ef2-tornado-in-hopkinsville-kentucky-it-looks-like-a-tornadic-winter//.
Texas experienced a severe cooldown /https://mkweather.com/falcon-lake-texas-from-99f-372c-to-only-23f-50c-in-2-days// and Florida with rare snowfall /https://mkweather.com/snowing-in-panhandle-florida//.
In Montana, -41°F / -40,6°C, in International Falls -37°C / -38,3°C was measured.
Meanwhile, in Alaska, extreme -51,5°C, and in Yukon, Canada, -50,5°C was in the last days measured.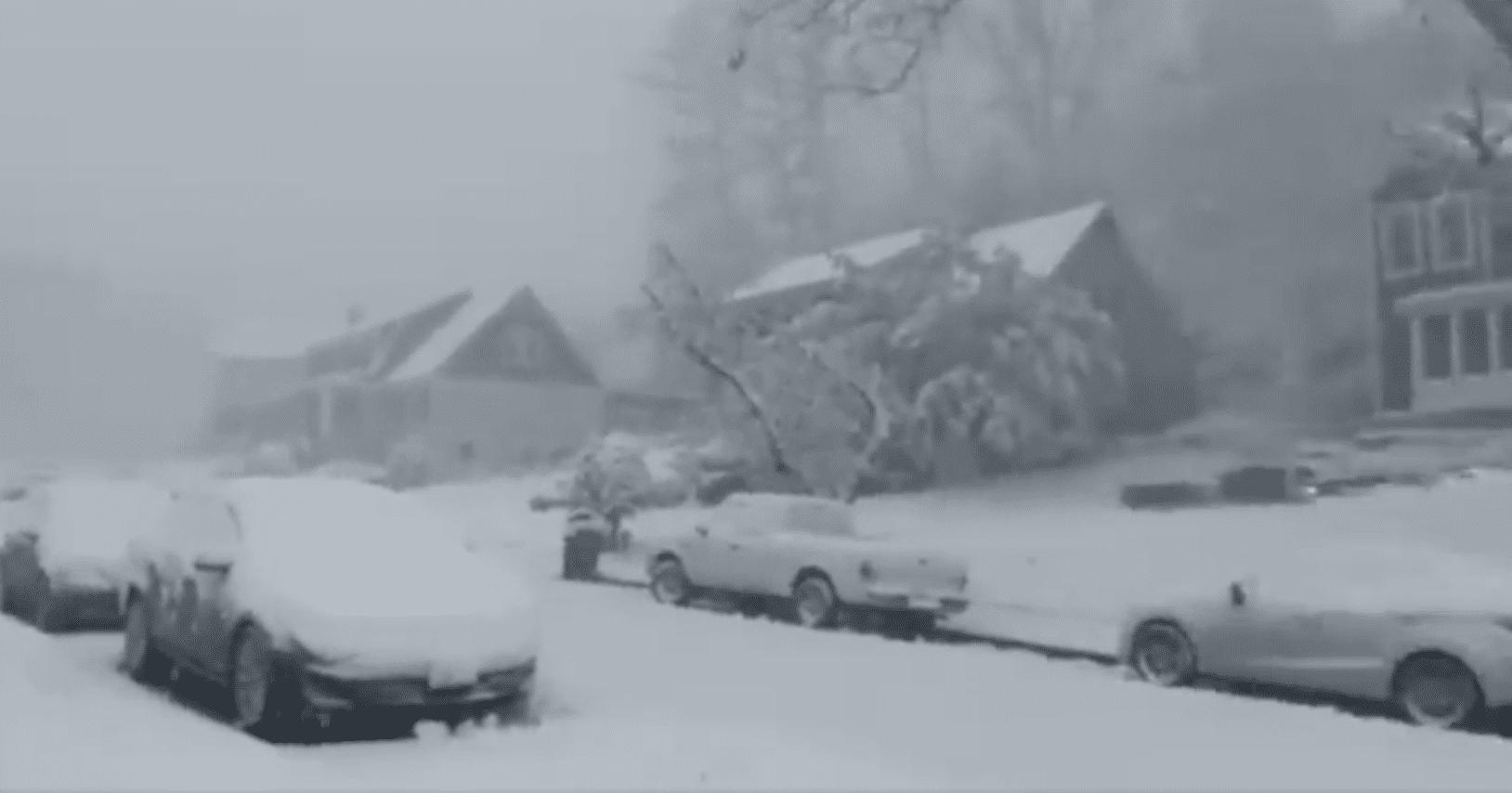 Illustration picture: Red Zone Twitter from FOX Weather