An EF2 tornado in Hopkinsville, Kentucky! It looks like a tornadic winter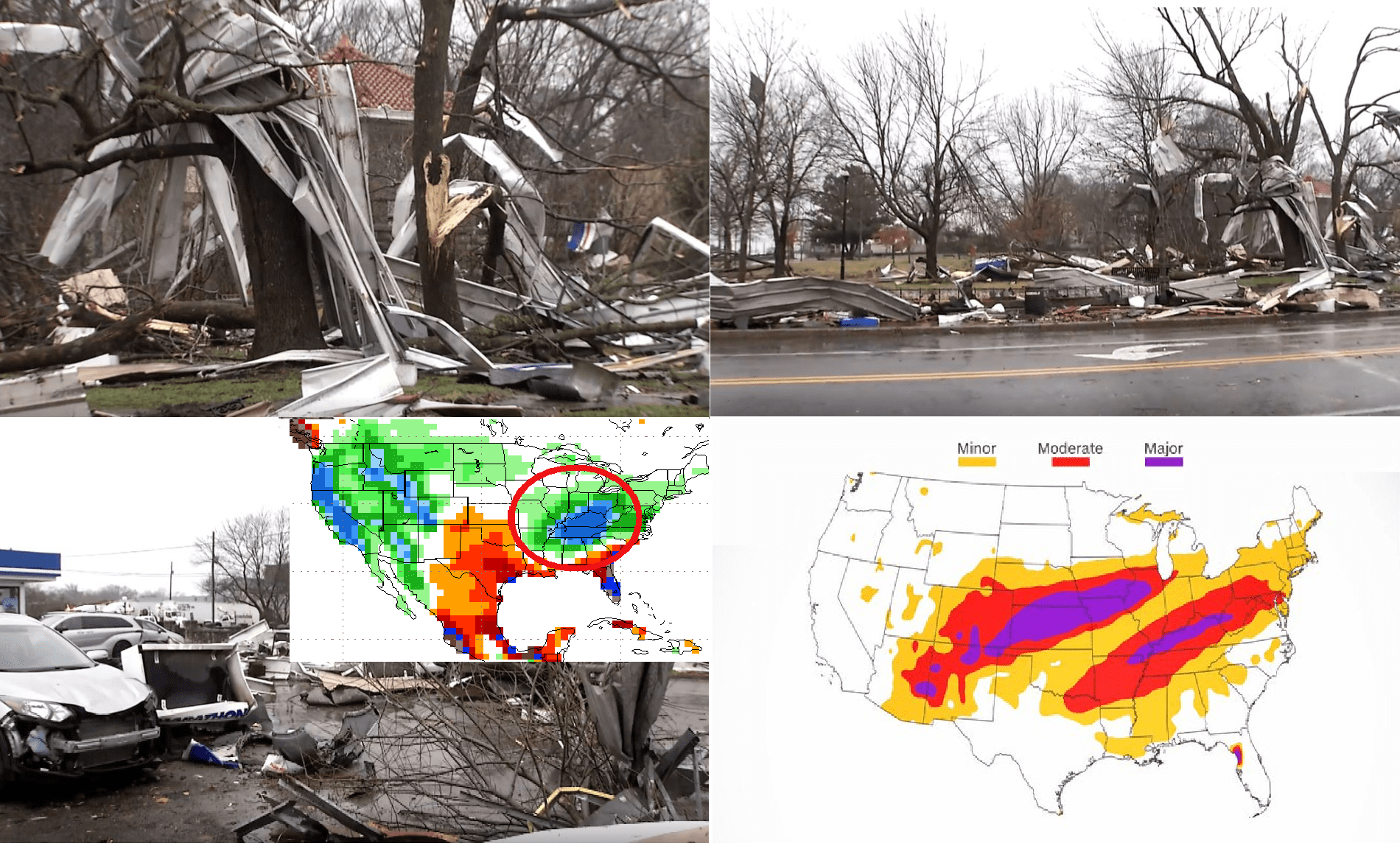 A New Year´s tornado outbreak in Kentucky and neighboring US states brought minimally 10 confirmed tornadoes, from which many caused damages.
The worst was the EF2 tornado (115 mph / 185 km/h winds) in Hopkinsville, Kentucky, which caused extensive damages.
The roof of the church in the city was ripped off, many other roofs on buildings were severely damaged, trees in the city were uprooted, gas station canopy was destroyed.
The next significant storm events including tornadoes appeared from 1. to 2. January 2022 in Alabama and Tennesee.
Fortunately, the New Year´s tornado outbreak didn´t bring fatalities, such as the deadly tornado on 10. December 2021 /https://mkweather.com/breaking-ef4-tornado-in-kentucky-killed-50-people-it-was-historic-winter-supercell//.
An extreme tornado outbreak is coming after severe heatwaves in the USA, when in the last days minimally in 6 US states, tropical temperatures above 86°F / +30°C were measured /list of states here + Mississippi: https://mkweather.com/the-worst-tornado-forecast-since-the-kentucky-event-30-million-americans-after-tropical-heatwave-under-a-tornado-watch//.
Falcon Lake, Texas, recorded the highest January temperature in the USA in all-time history (99°F / +37,2°C) /https://mkweather.com/breaking-falcon-lake-texas-372c-99f-the-highest-january-temperature-in-us-history// and in Denver, Colorado, wildfires destroyed 1000 homes /https://mkweather.com/1000-homes-destroyed-after-horrifying-winter-wildfires-in-denver-colorado// just at the start of the year 2022.
Meanwhile, western Canada and NW USA experienced historic frosts /https://mkweather.com/canada-511c-the-first-50c-and-lower-temperature-in-december-since-1998/; https://mkweather.com/vancouver-canada-hit-the-coldest-temperatures-in-52-years-153c/; https://mkweather.com/seattle-with-the-coldest-day-since-1990-and-the-coldest-night-since-the-legendary-year-2010//
Forecasts for January and February 2022 are bad with "Kentucky-like tornadoes" for parts of the Midwest and Southeast, especially in Kentucky and neighboring states /https://mkweather.com/kentucky-like-tornadoes-for-the-usa-in-january-and-february-2022-cfs-sees-extreme-temperature-differences-across-the-continent-and-sharp-frontal-boundaries-for-midwest-southeast//.
Just on the first day of the year, bad forecasts were fulfilled and in the next weeks, similar winter storm outbreaks with unseasonable tornadoes, are possible.
Therefore, if you live in the region, we recommend you to watch current weather news, forecasts, warnings, and advisories.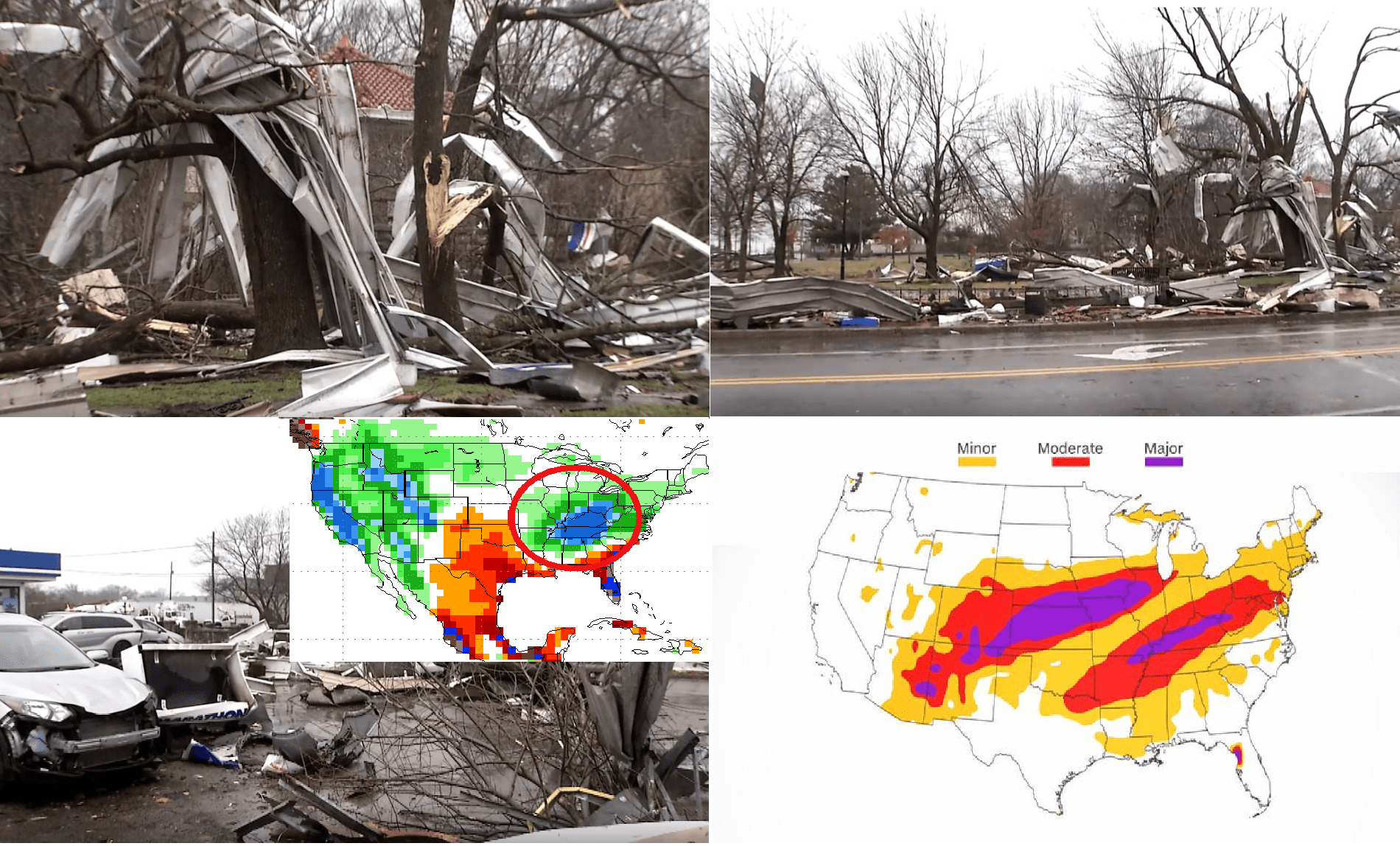 Illustration picture: Fox Nashville, CNN, CFS model /https://www.cpc.ncep.noaa.gov/products/CFSv2/CFSv2seasonal.shtml/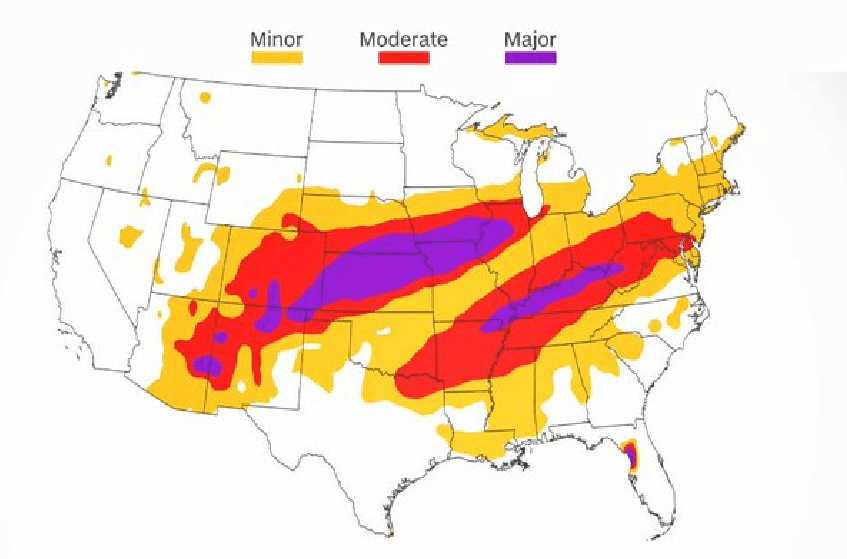 Illustration picture: Storm risk in the USA during the previous severe event /CNN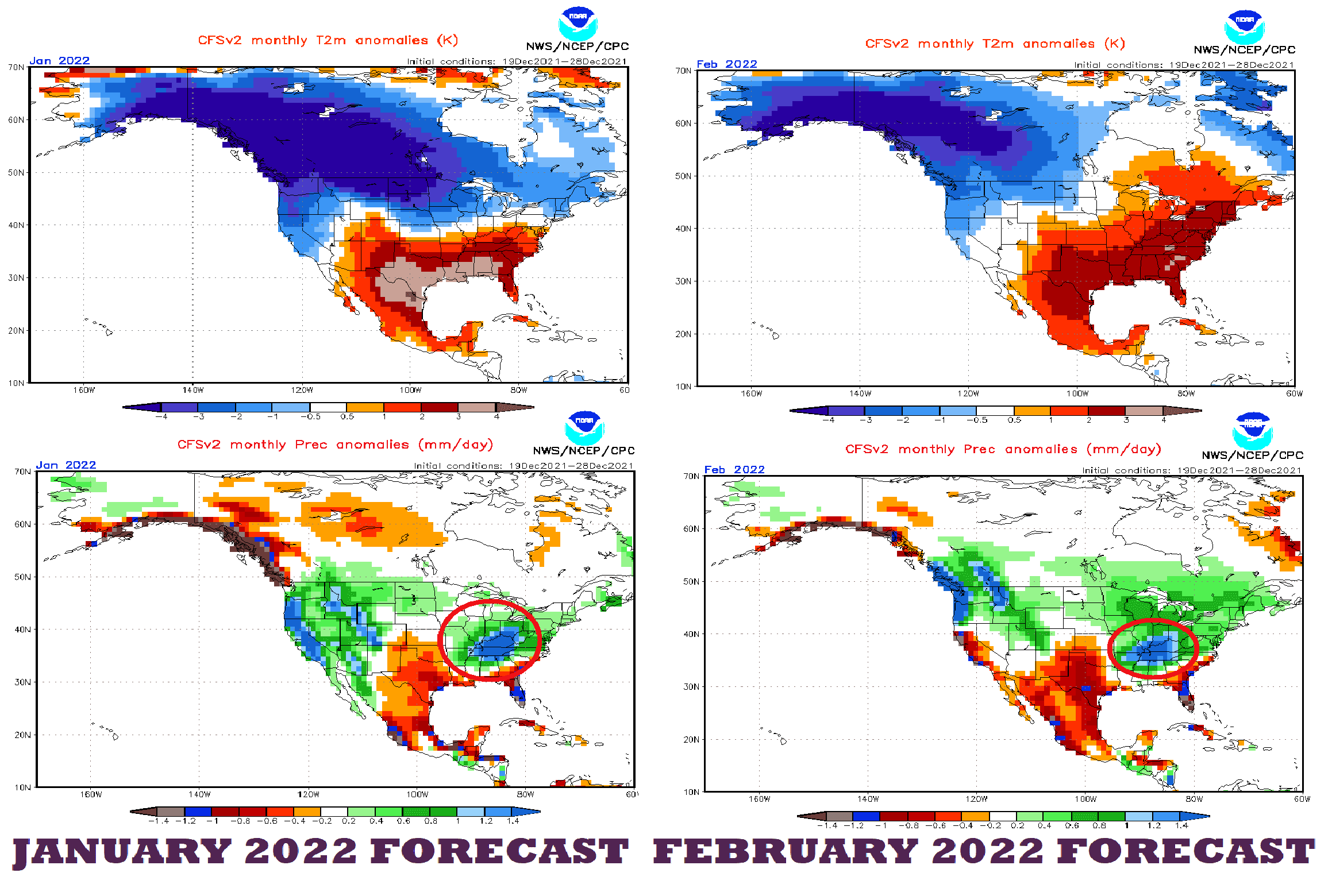 Source: https://mkweather.com/kentucky-like-tornadoes-for-the-usa-in-january-and-february-2022-cfs-sees-extreme-temperature-differences-across-the-continent-and-sharp-frontal-boundaries-for-midwest-southeast/