Tropical storm Claudette hit in full power coast of Louisiana, Mississippi and Alabama.
The heaviest rainfall, up to 11,83 inches / 300,5 mm was measured in Diamondhead, Mississippi.
Maximum sustained winds reached 75 km/h and pressure in the middle of the system 1004 hPa.
System between 19.-22. June has shifting from Gulf Coast above Mid-Atlantic, then moved above Atlantic ocean and currently still such as a tropical depression is moving towards Nova Scotia and Newfoundland, Canada, where the next severe storms are expected.
14 people in Gulf Coast have been killed (Alabama) and some areas hit more than 1 meter high floodwater. All southeastern USA immediately hit severe storms.
The precursors of Claudette and Tropical Storm Dolores caused torrential rainfall in parts of Central America and Mexico, with extremely rainfall up to 440 mm in Oaxaca /+51,4°C in Mexicali (June record) and 440 mm / 48 h in Oaxaca from Tropical storm Dolores, Mexico – mkweather/.
Meanwhile, in central and eastern USA, severe coldwave, with powerful cold front and tornadoes has appeared /Coldwave with powerful cold front in the USA / Canada, Chicago and Montreal hit destructive and deadly tornadoes – mkweather; USA hits strong summer coldwave, near the border it will be snowing! – mkweather/.
Western USA and Canada hit on the other hand abnormally strong heatwave /Deadly heatwave in California! Death Valley +54°C / 130°F, Palm Springs (populated area) +50,6°C / 123°F – all-time records! – mkweather; Abnormal heatwave for Canada, too, +47°C! (record +45,0°C from 1937), while other parts hits snowing! – mkweather/.
The next tropical storm or hurricane is possible in Gulf Coast already around 1. July according to current GFS, but situation should in next 7 days little change.
If the next tropical system will be confirmed, we will inform you soon on Mkweather.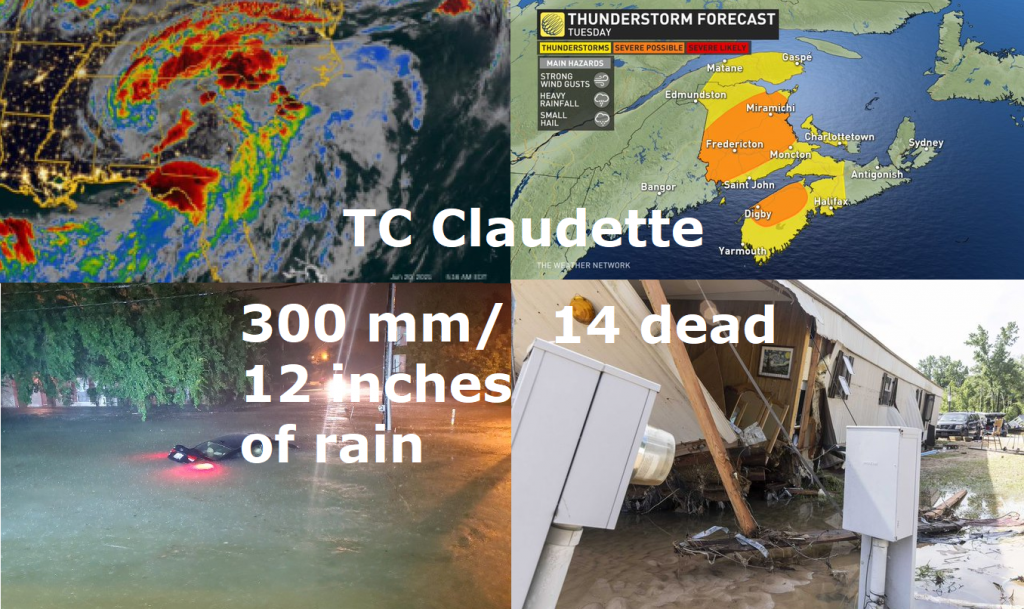 (Visited 28 times, 1 visits today)