Very cold weather has already arrived above Balkan, Greece, and Turkey, with really cold minimum temperatures in some basins and valleys.
While from Dinaric Mountains, the Carpathians, and the Alps, blizzard conditions are reported /https://mkweather.com/heavy-snowfall-1-meter-in-the-alps-is-coming-many-resorts-are-already-under-the-snow//, lower elevated basins and valleys report frosts and ground frosts and very low maximum temperatures.
In Gospic, Croatia (564 MASL) on Wednesday, 22. September 2021, only +1,4°C was measured, with ground frosts.
Osijek, Croatia (88 MASL) reported a maximum temperature of only +12,4°C, which is 20°C less than +32,2°C before a week, on 15. September 2021.
The holiday season in Croatia is therefore currently absolutely impossible.
Extremely cold morning hit Carpathian valleys and basins – not only in Slovakia, where -2,6°C was measured /https://mkweather.com/the-coldest-place-in-continental-europe-stratena-slovakia-26c//, but too in Romania, where -2,0°C in Miercurea Ciuc (662 MASL) was observed on Wednesday, 22. September 2021 – the strongest frost in Romania of the beginning winter season, so far. The maximum temperature at the station reached only +8,3°C.
Ivan Sedlo, Bosnia and Herzegovina, 970 MASL, reported on Wednesday the only +2,4°C.
Crni Vrh, Serbia, 1037 MASL reported maximum temperature only +6,1°C, which is only around 1°C more than in the coldest places in Slovakian Carpathians around 1000 MASL.
Gjuriste, North Macedonia, 854 MASL, reported on Wednesday maximum temperature only +9,8°C.
Florina, Greece, 650 MASL, already reported +6,7°C, and temperature is forecasted to decrease, yet.
Kocevje in Slovenia reported only +1,5°C and ground frosts on Wednesday.
Kastamonu, Turkey, 799 MASL reported a maximum temperature of only +14,2°C on Wednesday.
After the coldwave, Indian summer will arrive above Balkan, too, with possible maximum temperatures up to +35°C between 25.-30. September 2021 /https://mkweather.com/continental-europe-indian-summer-will-be-shorter-25-30-9-in-october-will-come-colder-days//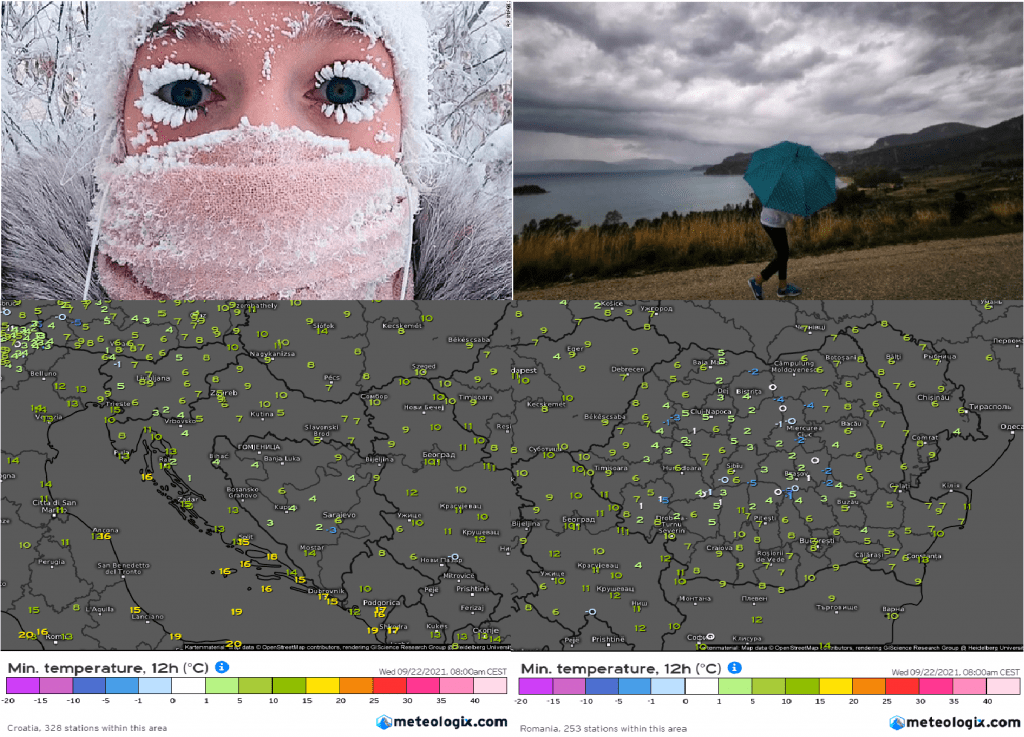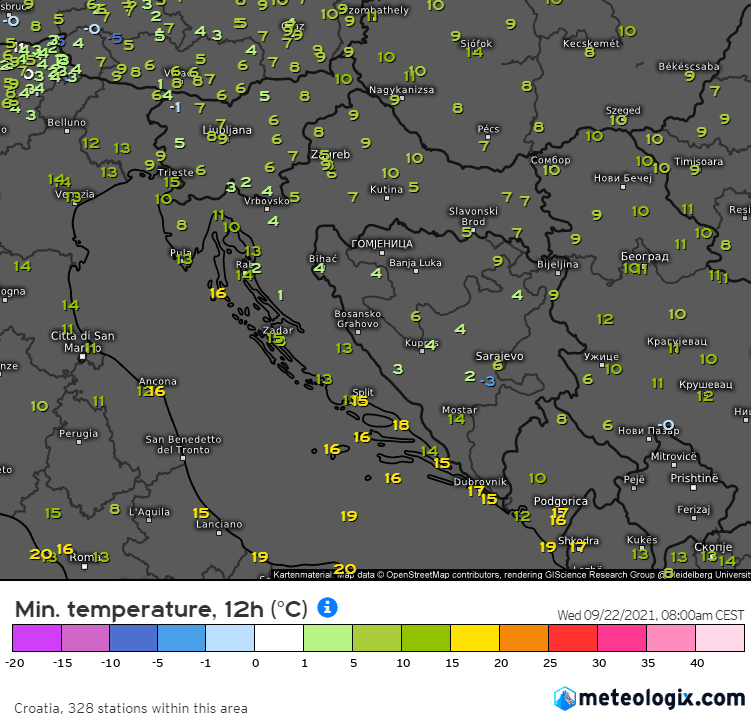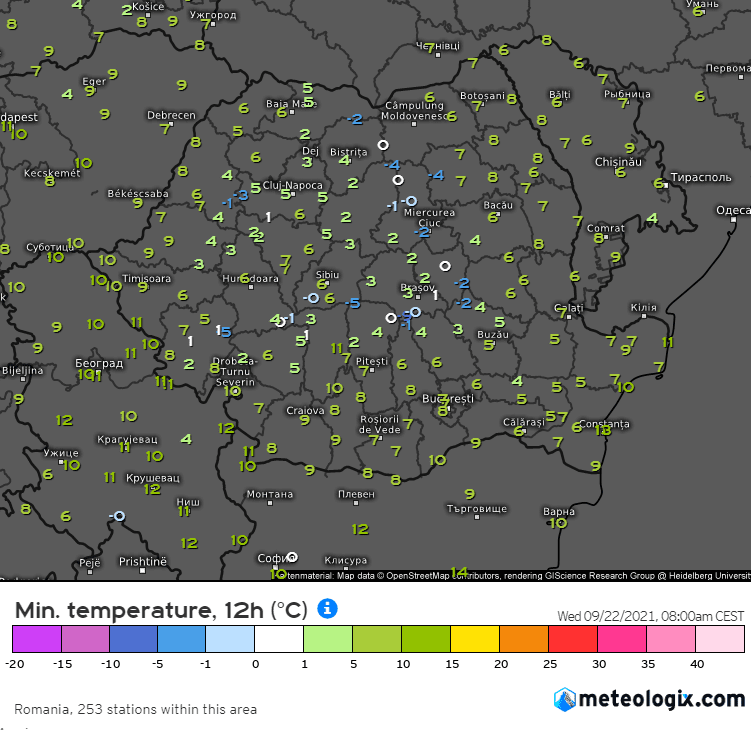 Source: meteologix.com
(Visited 43 times, 1 visits today)