-40/-45°C frosts in Scandinavia after Christmas?!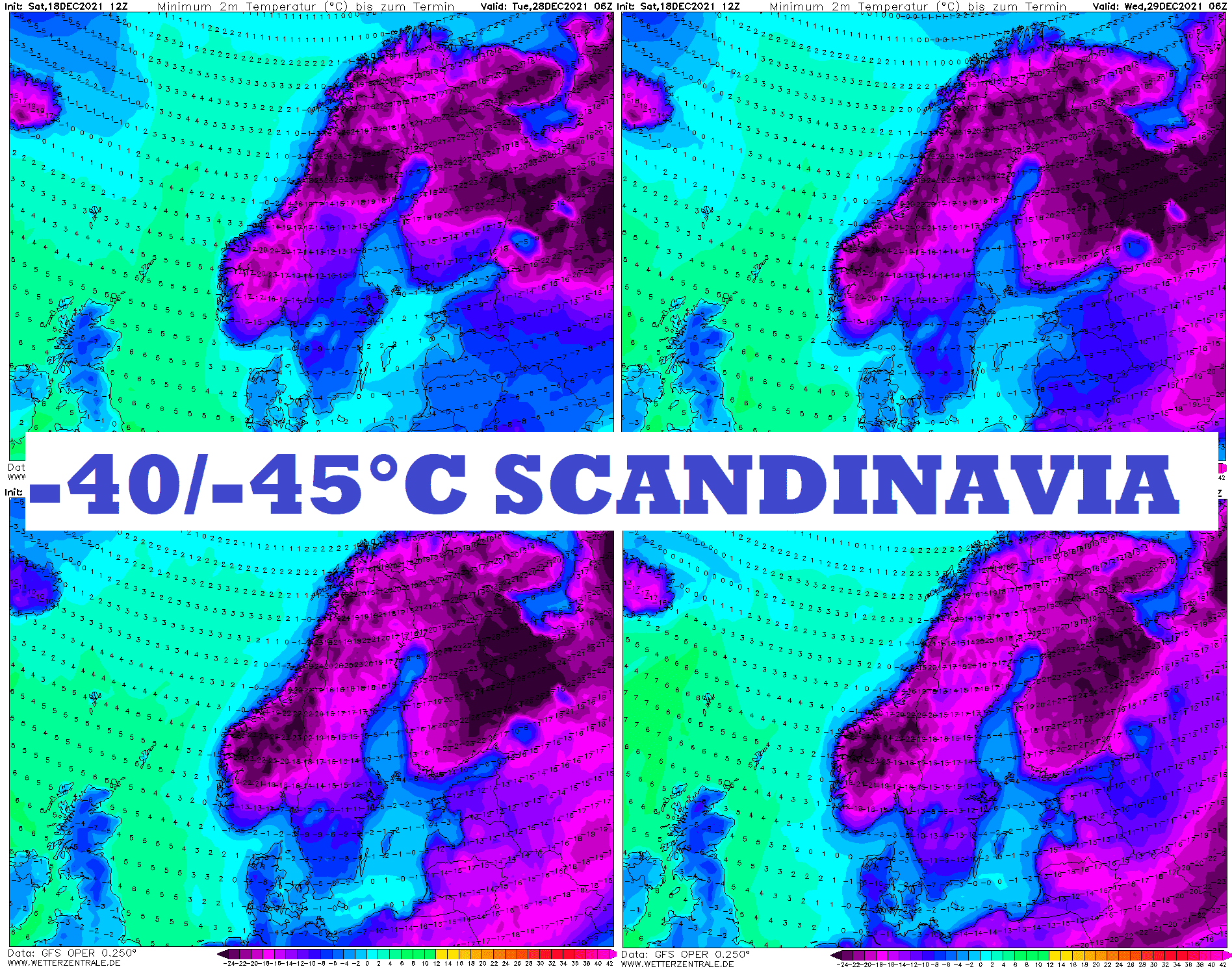 The last series of GFS runs for parts of Europe (the next 4 Mkweather articles) surprised with an expected long and powerful Siberian coldwave.
A peak of Winter 2021/2022 is very probably coming and the strongest frosts are possible already during the period after Christmas 2021 and in the first New Year 2022 days.
In Scandinavia, the earliest frosts since 1945 were measured in early December 2021 (up to -43,8°C in Sweden: https://mkweather.com/the-worst-predictions-came-true-sweden-427c-the-lowest-temperature-in-naimakka-in-december-in-all-time-history/).
Before Christmas, Scandinavia, including Iceland, experienced shorter very warm spell (+16,1°C in Iceland) /https://mkweather.com/dalatangi-iceland-161c-only-around-05c-below-all-time-december-record-scotland-142c-norway-121c-sweden-105c//.
During the upcoming coldwave, very similar or maybe lower temperatures in Scandinavia are possible.
The coldest was run from Saturday, 12Z (outputs below), which expected life-threatening winter in Norway, Sweden, and Finland and gradually in Baltic states and Belarus, too, with a possibility of minimum temperatures between 27.-31. December only -40/-45°C.
Maximum temperatures should hit regionally below -30°C and Arctic days, with maximum temperatures -10/-15°C, maybe -15/-20°C are possible in southern metropolitan areas, too (here minimum temperatures up to -30°C).
Baltic states should hit frosts, similar such as in early December 2021, in interval of -25/-30°C /https://mkweather.com/the-strongest-early-frosts-in-the-baltic-region-in-62-years-since-1959-tartu-estonia-276c-zoseni-latvia-264c//.
The temperature in 850 hPa should fall into interval -20/-25°C, and this air will gradually shift above continental Europe.
Temperature anomalies from the long-term average should regionally reach -20/-25°C.
Classic warnings before a worsening of health problems such as hypothermia, virological situation, heart attacks, such as power outages, uprooted trees ar problems in travel are expected.
According to ECMWF, anomalous winter is forecasted to continue maximally until 10. January 2022 /https://mkweather.com/a-long-term-forecast-for-europe-until-31-january-2022//, then, relatively warmer = temperature neutral period until the end of the month is possible.
An expected peak of Winter 2021/2022 around New Year was forecasted in our Winter 2021/2022 forecasts for Europe and North Hemisphere /https://mkweather.com/winter-2021-2022-forecast-for-northern-hemisphere/; https://mkweather.com/winter-2021-2022-forecast-for-europe-early-extreme-arctic-and-siberian-blasts-and-blizzards-late-dry-and-very-warm-conditions//.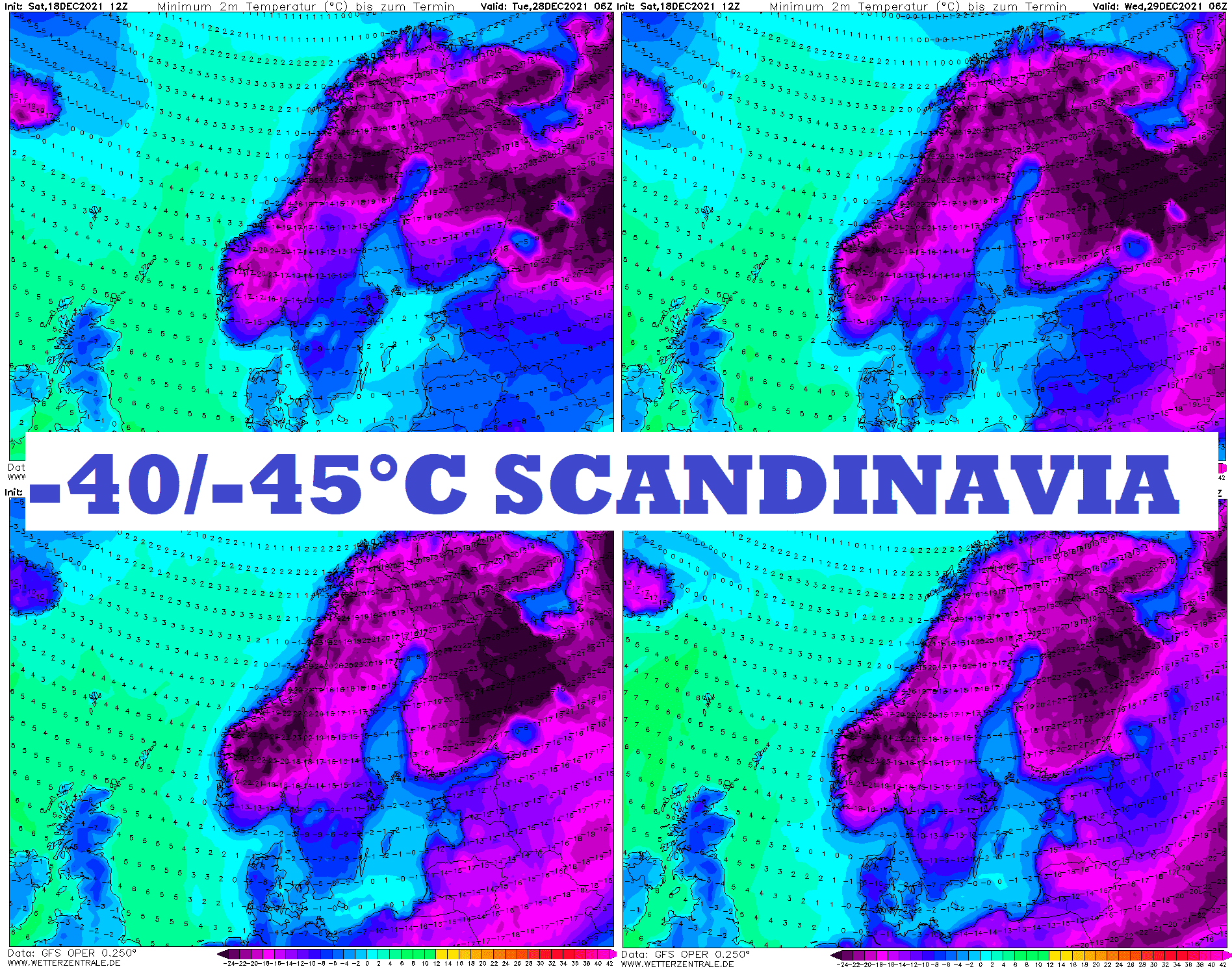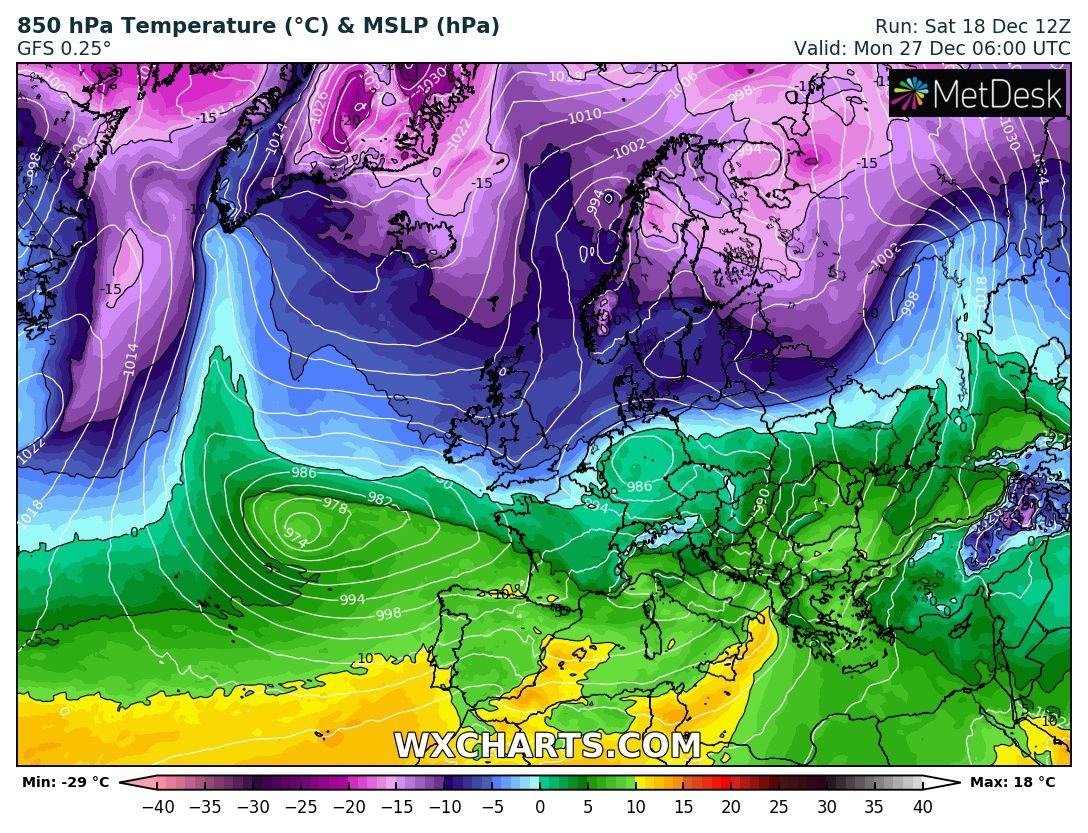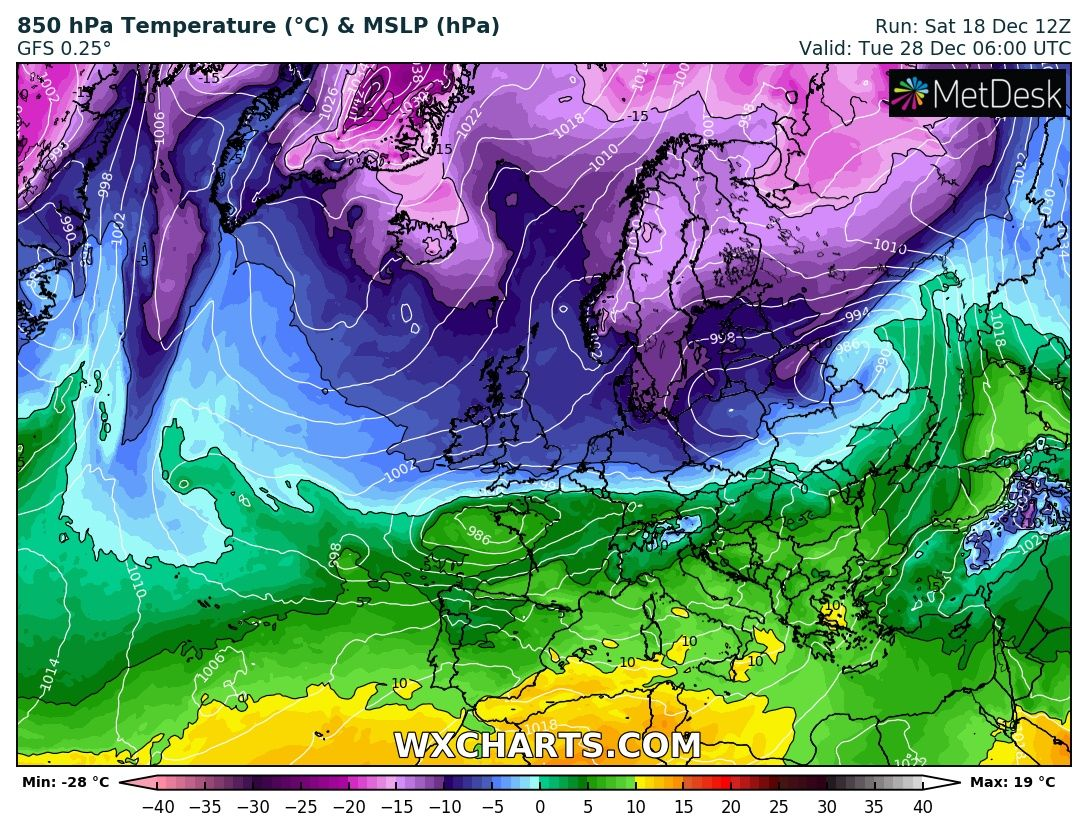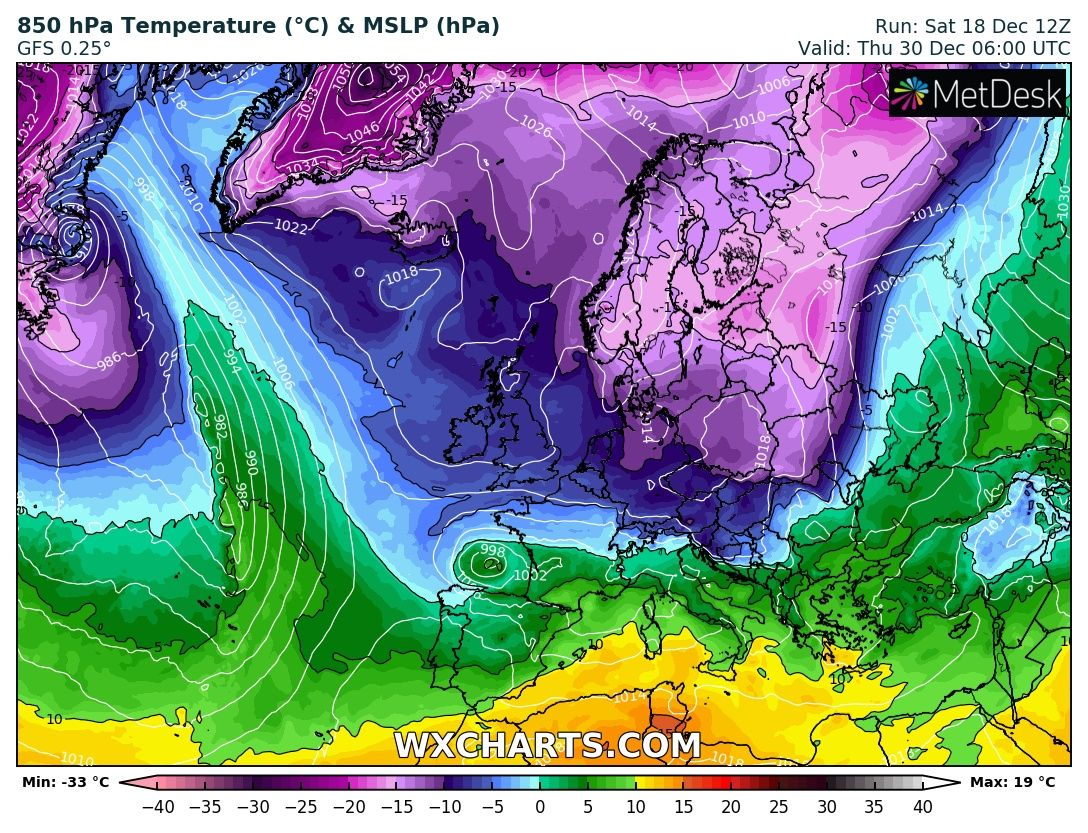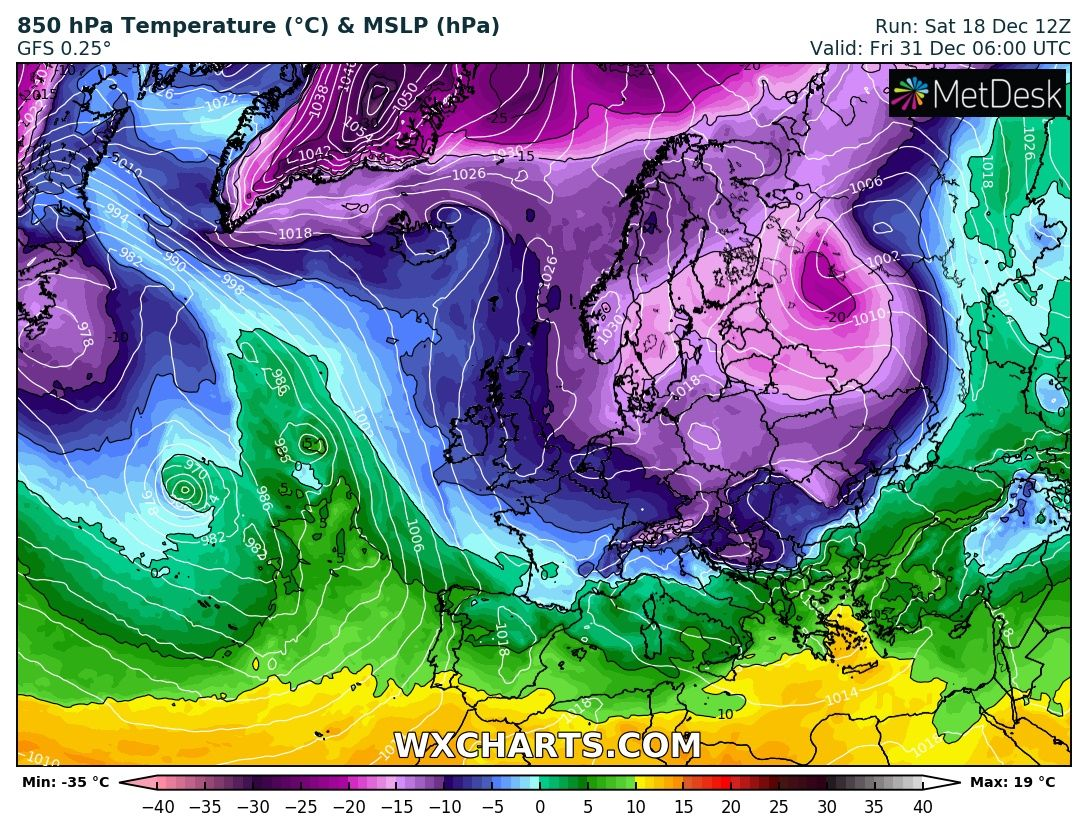 Source: wxcharts.com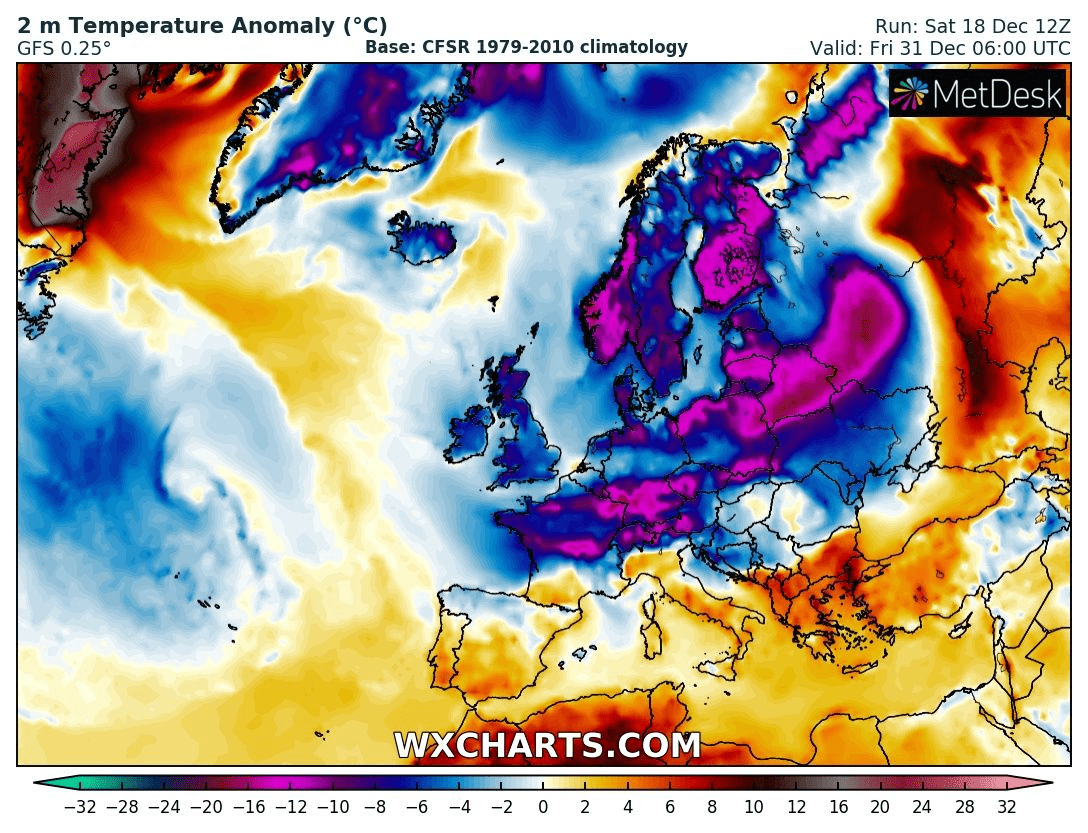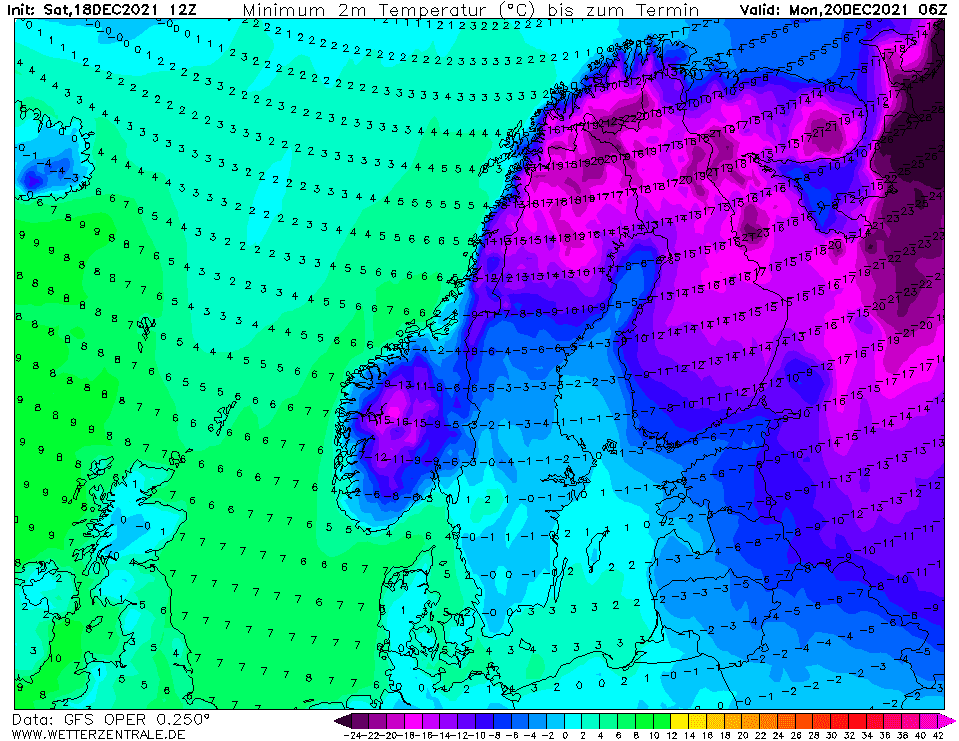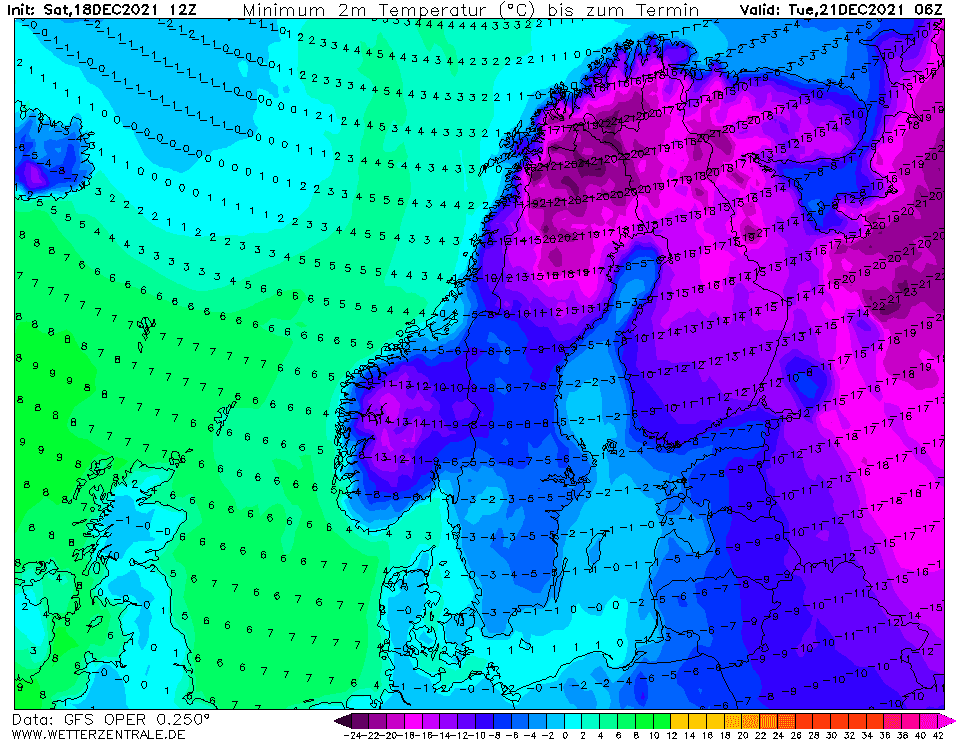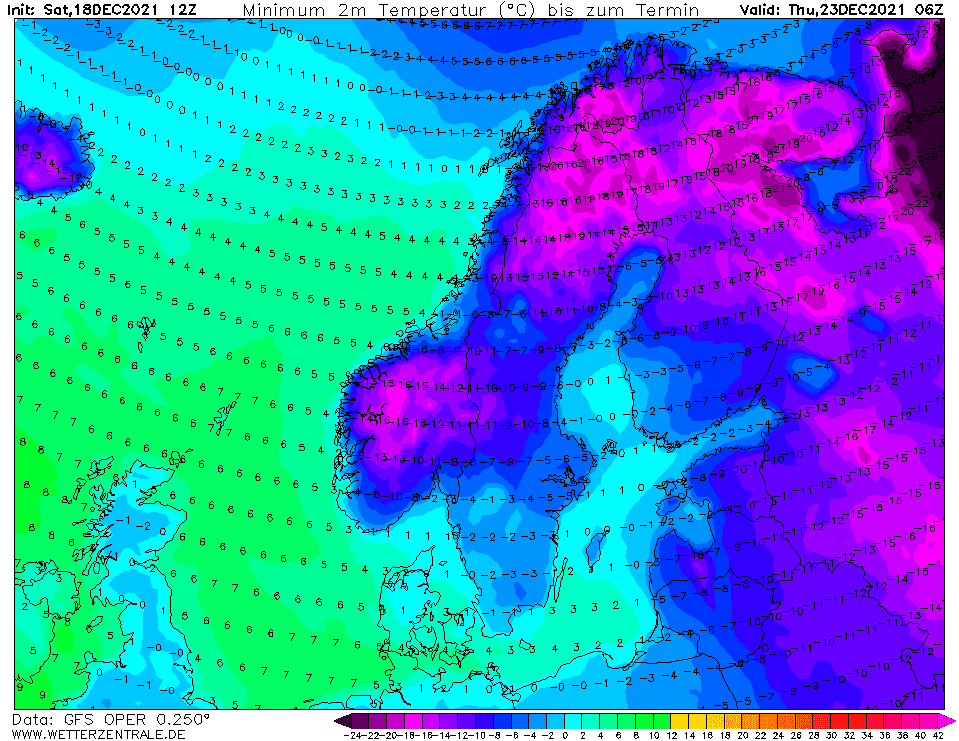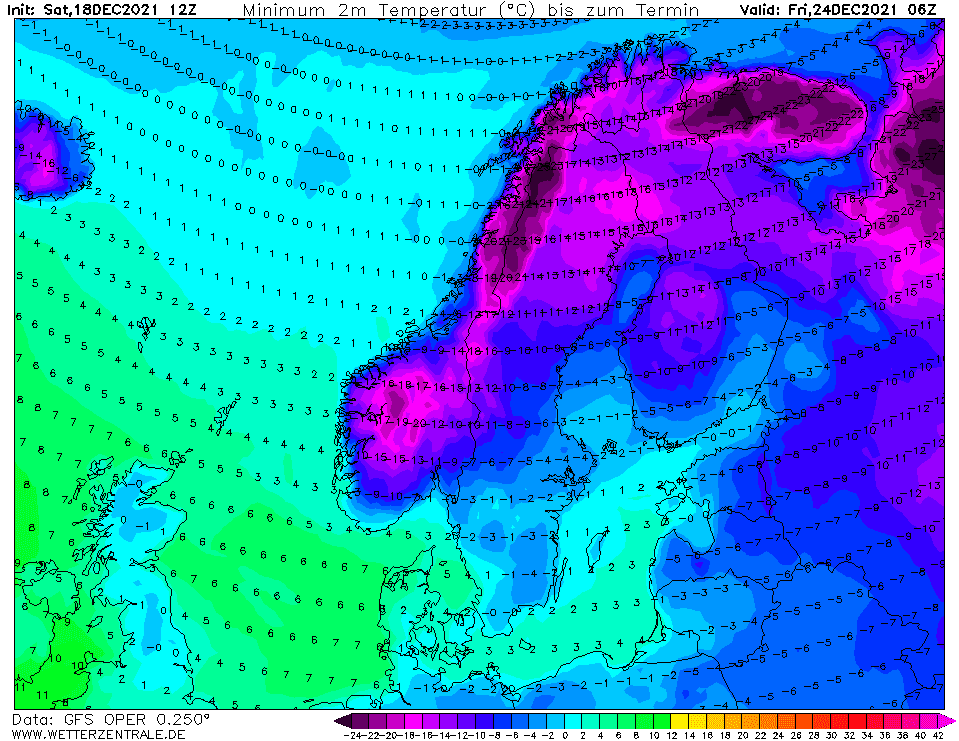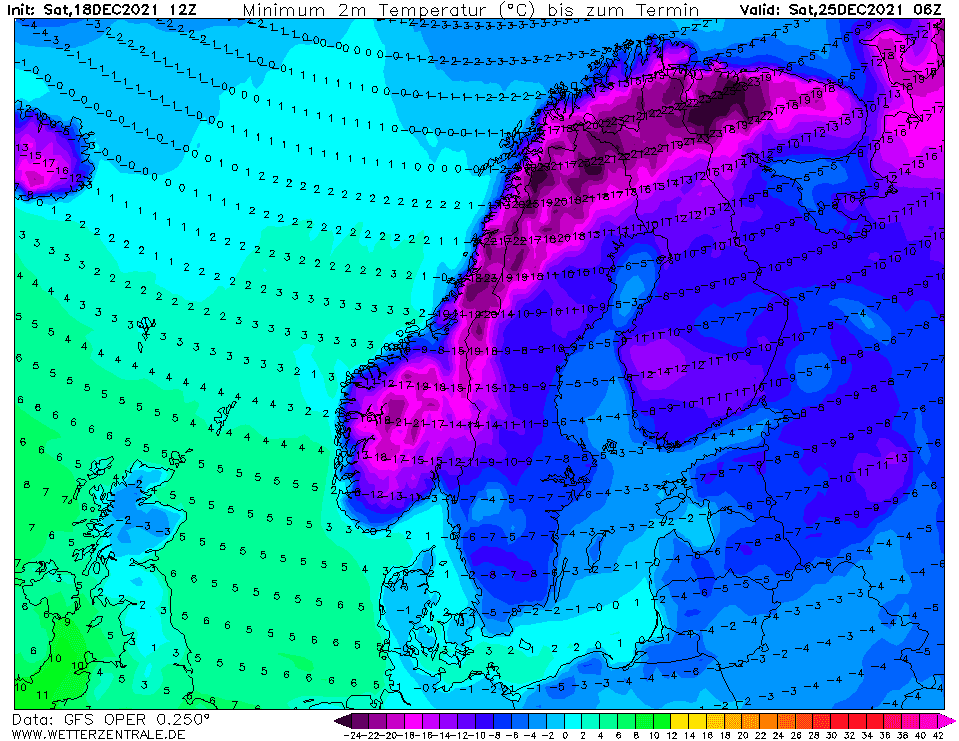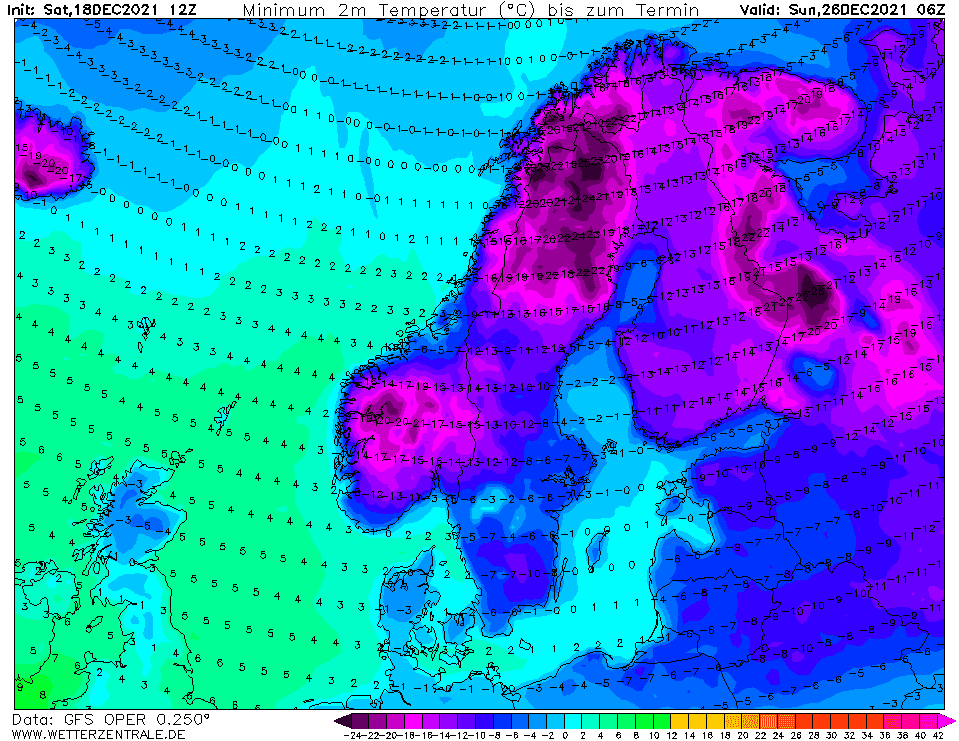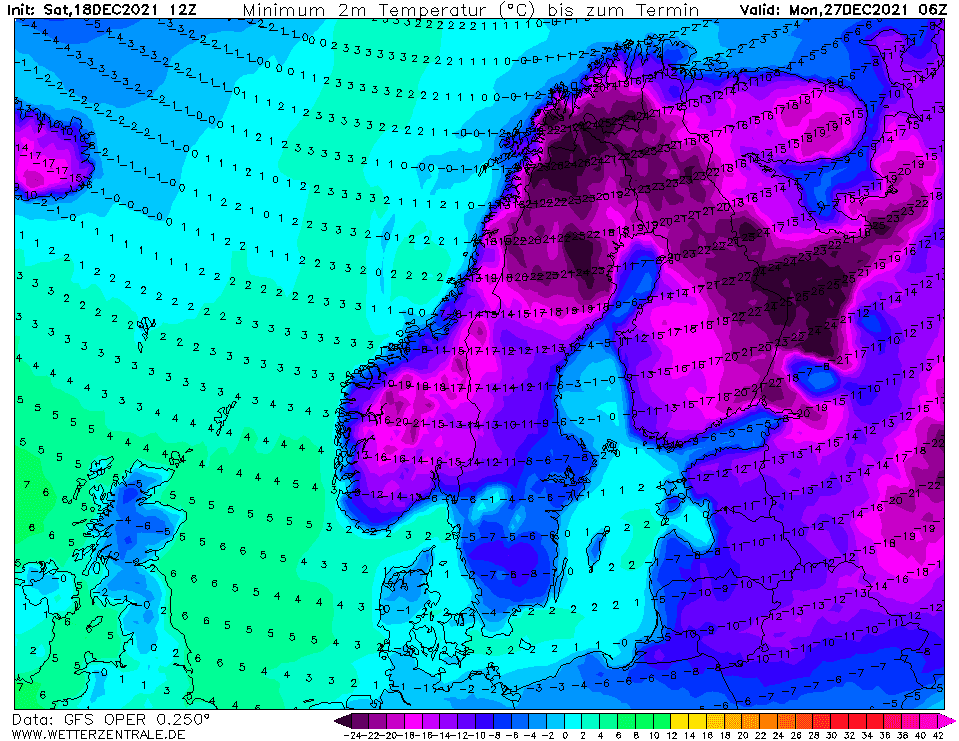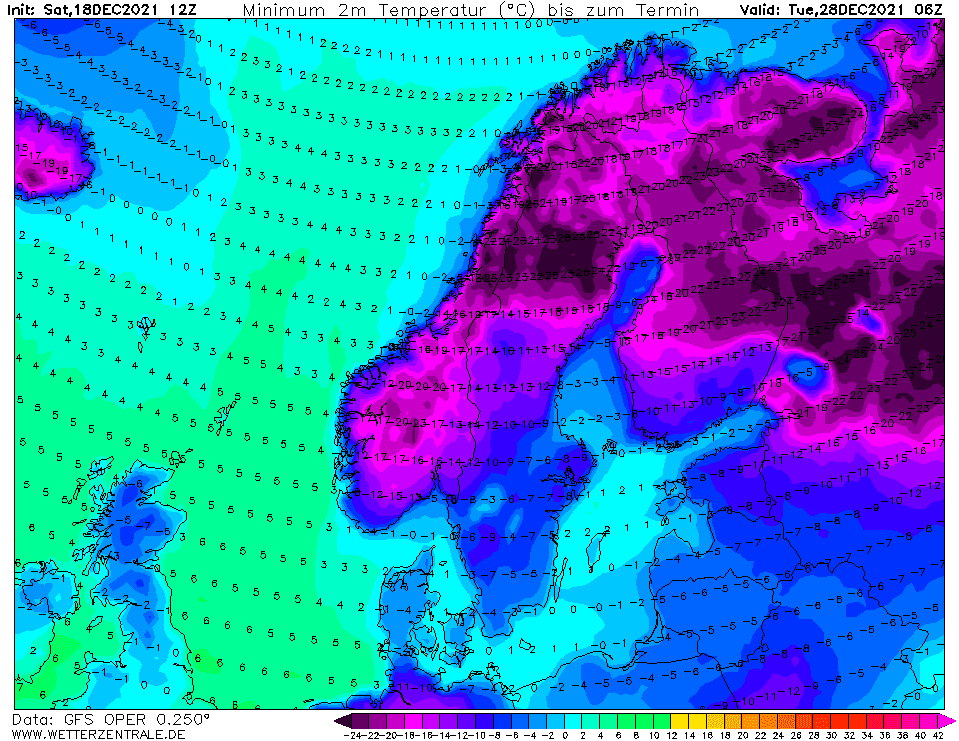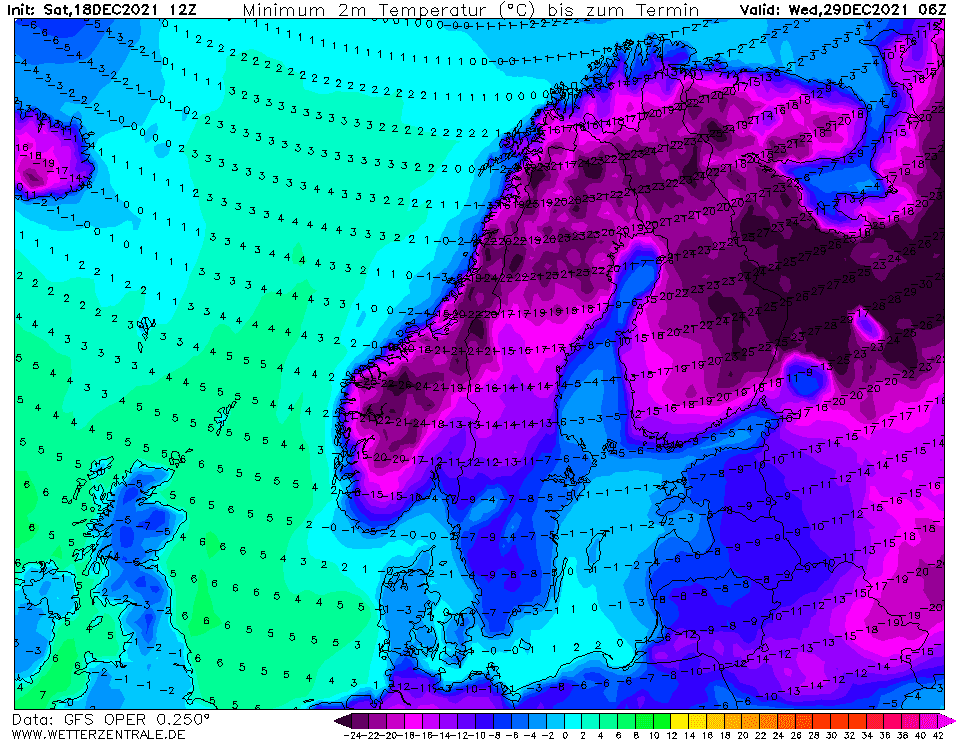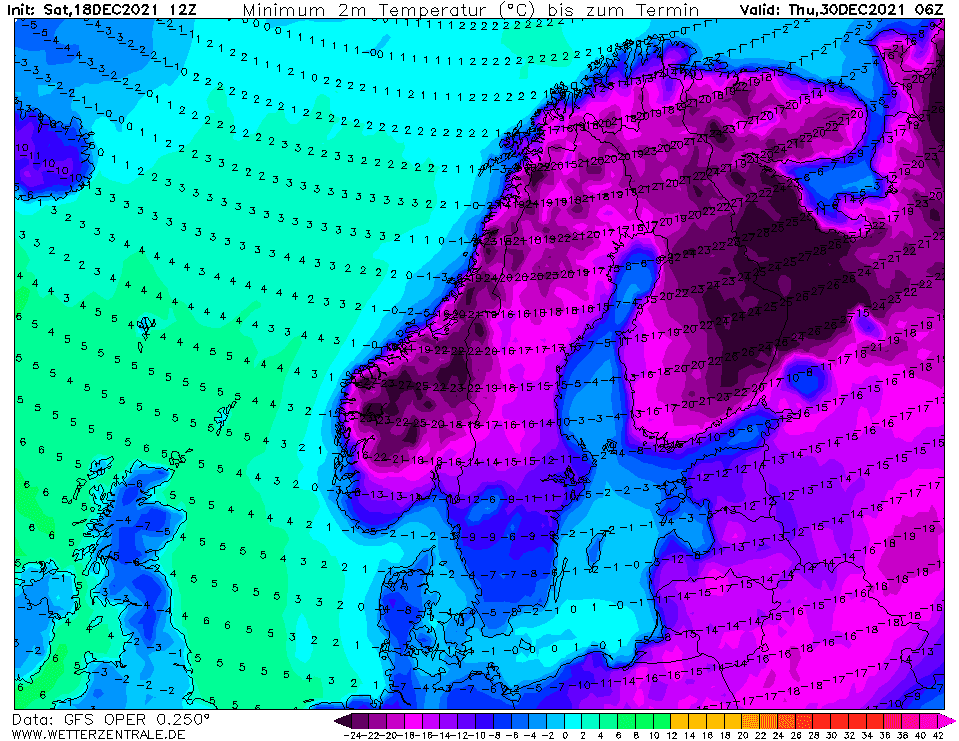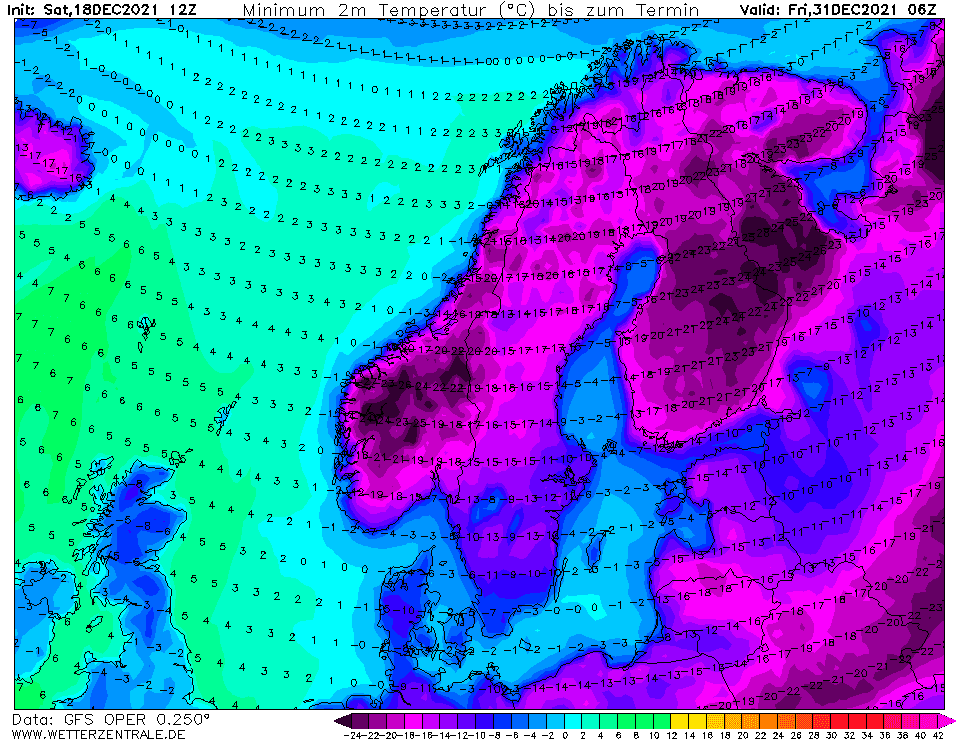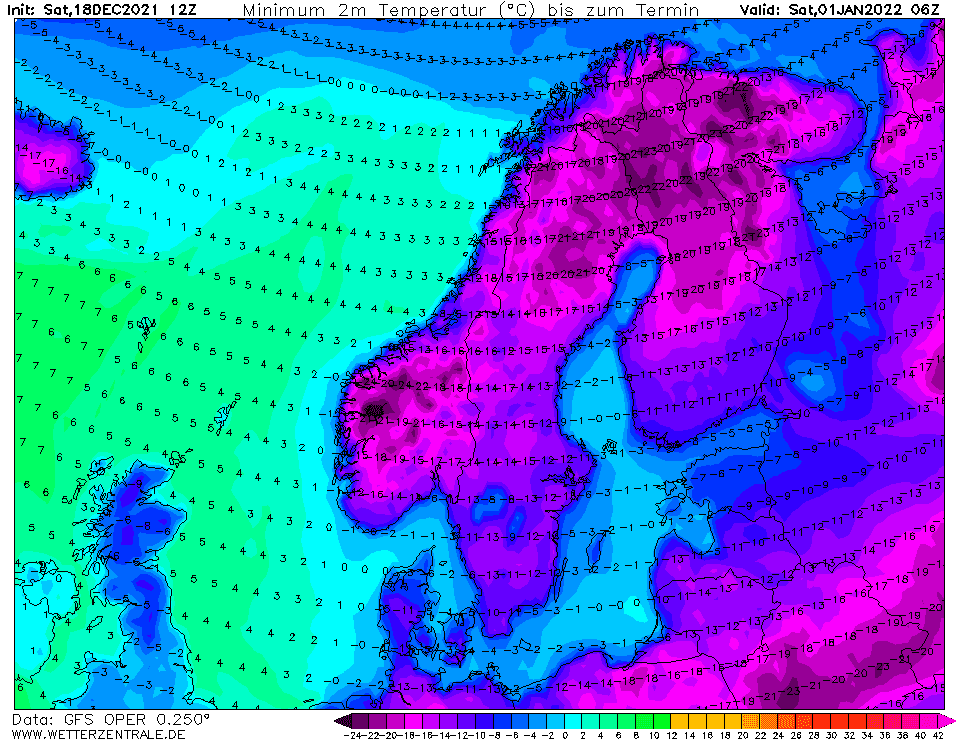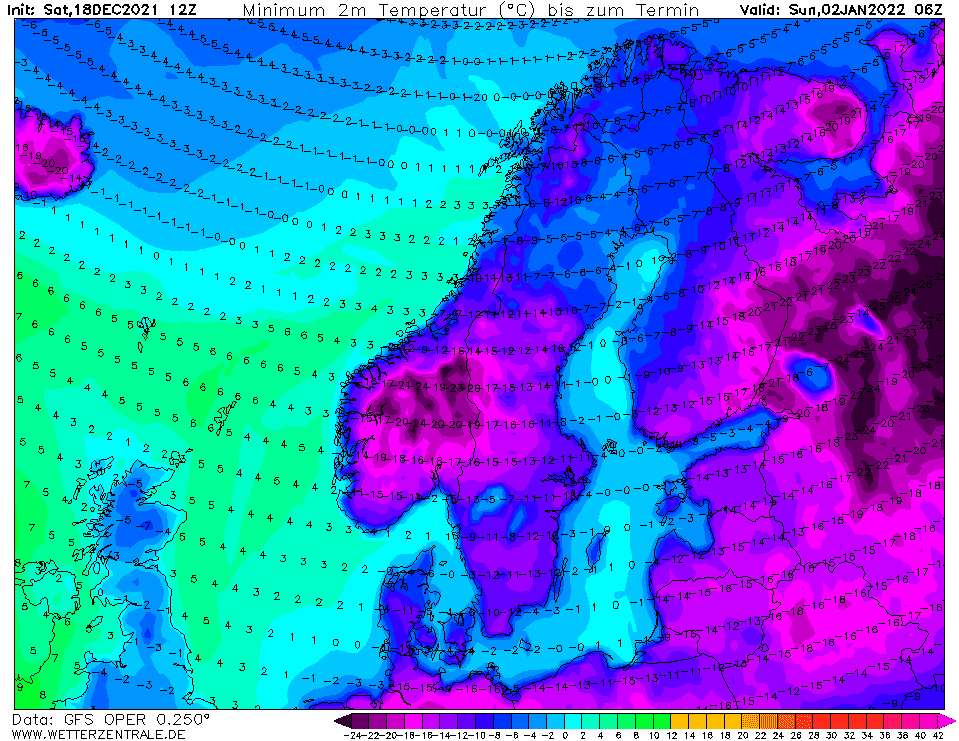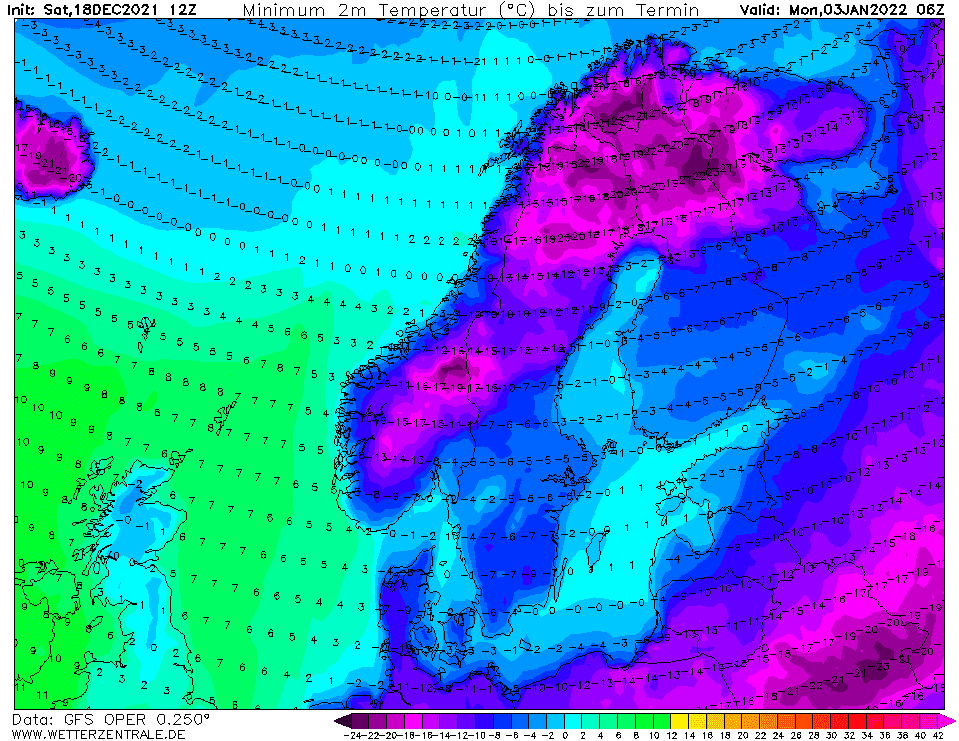 Source: wetterzentrale.de