The last European countries, where during the first significant Summer 2021 heatwave was anomalously hot, were Albania, Greece and North Macedonia.
All countries hit the hottest weather around Friday – Saturday, 25.-26. June 2021 and mainly in Albania, maximum temperatures were similarly such as across the larger region /https://mkweather.com/sarajevo-bosnia-and-herzegovina-383-old-june-record-359c-was-destroyed-srebrenica-with-severe-hailstorm-june-2021/; https://mkweather.com/montenegro-403c-all-time-june-record-north-macedonia-411c-albania-400c-2021-june/; https://mkweather.com/serbia-399c-belgrade-387c-the-hottest-june-day-in-the-city-ever/; https://mkweather.com/all-time-june-records-in-malta-413c-gudja-and-stromboli-italy-377c/; https://mkweather.com/hungary-400c-the-first-time-in-june-all-time-june-national-record/; https://mkweather.com/slovakia-380c-only-02c-below-all-time-national-june-record-june-2021//, near all-time June temperature records.
In Kucova, Albania, the maximum temperature on Friday, 25. June reached +40,8°C, which is only 0,2°C lower temperature such as the all-time national record for June.
In North Macedonia was according to updated information hot +42,4°C in Gevgelija only one day later, on Saturday, 26. June 2021.
Lamia, Greece, on 26. June 2021 reported +42,9°C although locally it should be near sirocco more, around +46°C.
The second heatwave will be in the region peaking around Wednesday – Thursday, 30. June – 1. July 2021, with temperatures up to +44°C on GFS outputs and the possibility of +46°C temperatures very rarely near sirocco in Italy and Greece.
Some forecasts for Italy again expect anomalous +48°C for southern parts of the country /mentioned in this article: https://www.meteogiornale.it/news/25389/meteo-notizia/cambiamenti-climatici/meteo-fuori-controllo-estate-2021-e-i-tropici-del-sahara//
Situation will be on Mkweather carefully watched and we will bring a fresh news soon.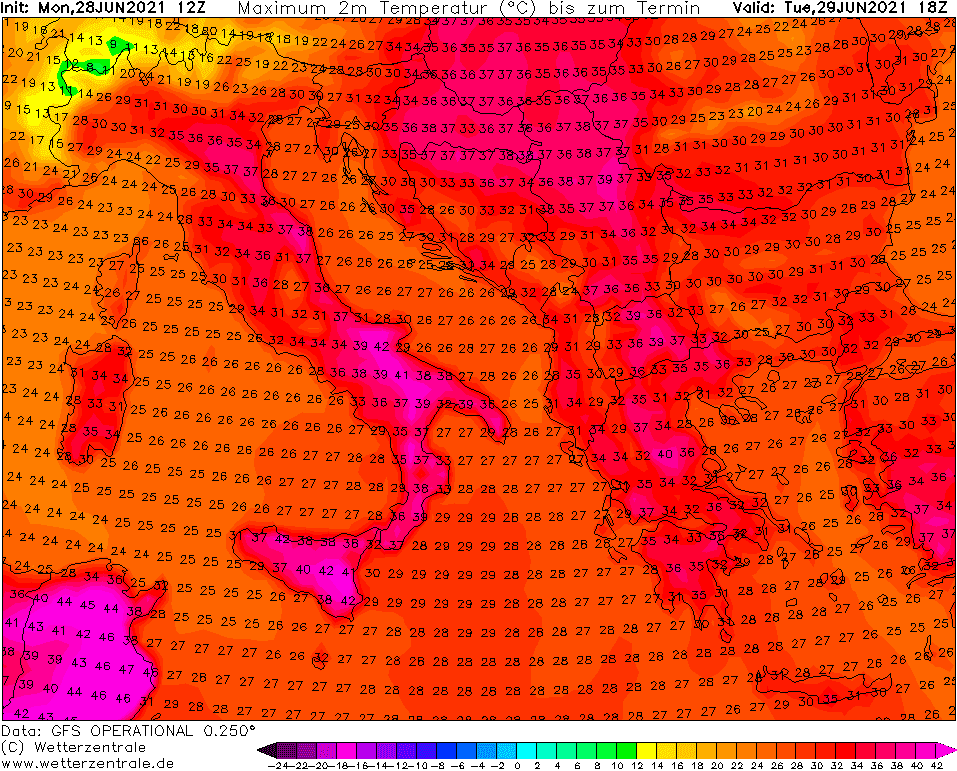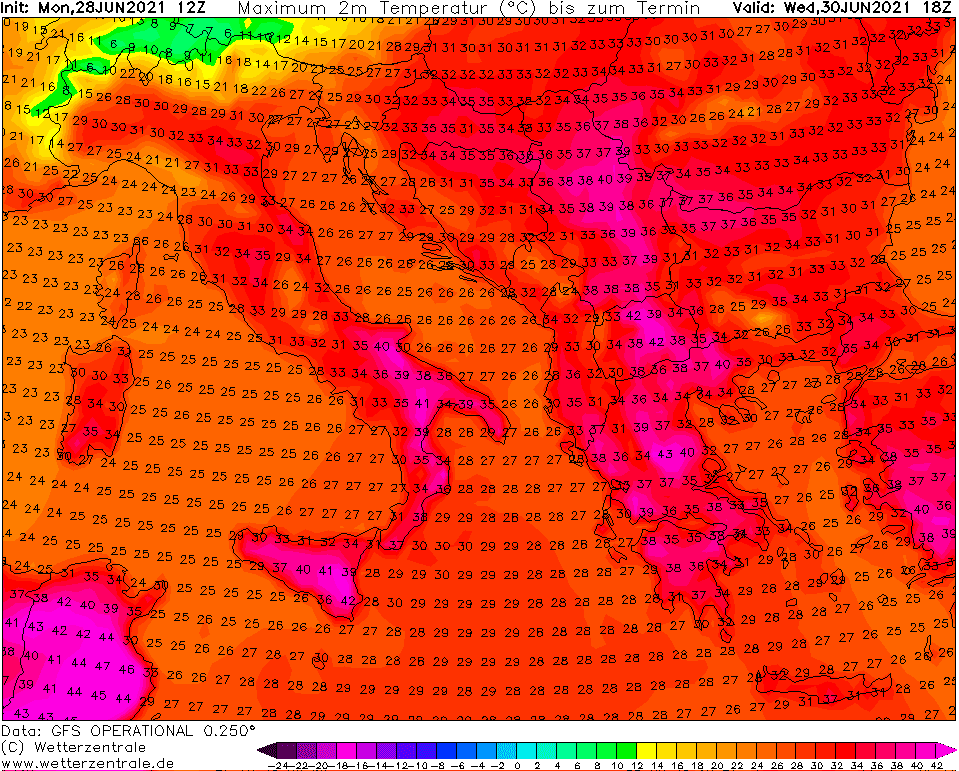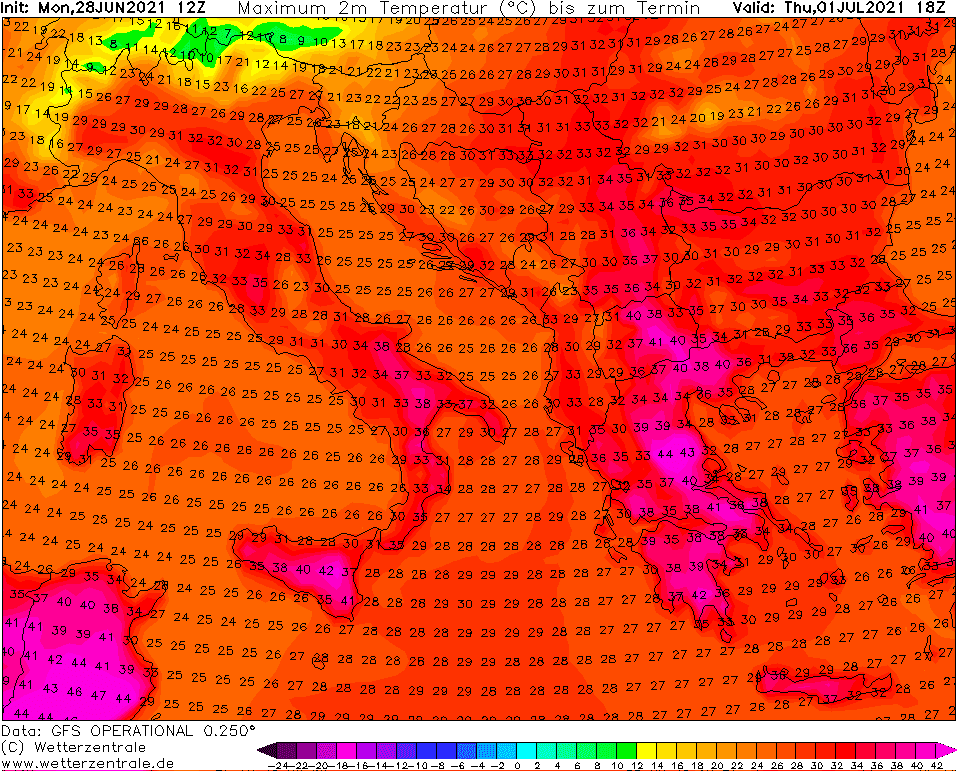 Source: wetterzenrale.de
(Visited 8 times, 1 visits today)