British Islands should hit the coldest October times in history, temperature should drop up to -12°C!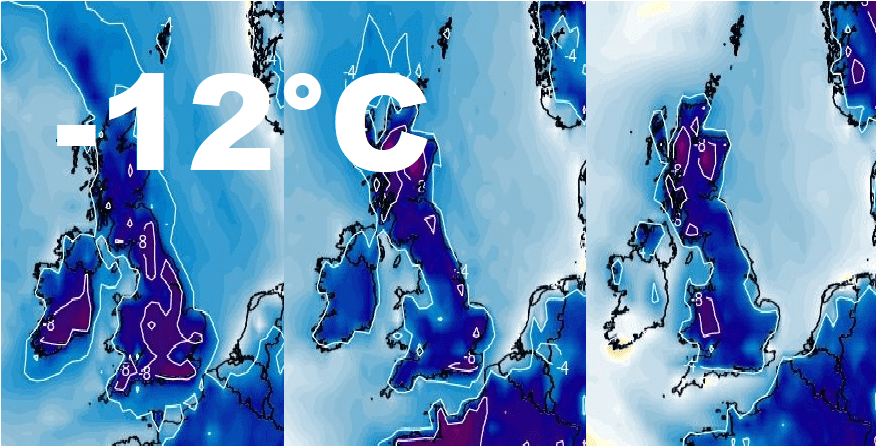 While in the last days, the UK and Ireland experienced extremely warm nights, at the level of all-time temperature records, already soon it all should change and it should be measured 28°C colder temperatures – at the level of the coldest minimum temperatures measured in British Islands in October in all-time history!
Extremely warm nights in Ireland and Scotland around 8. October 2021
After a transition of a warm front, extremely warm October nights surprised Ireland and Scotland late last workweek (Friday, 8. October 2021).
While the all-time October record for the warmest night in Scotland has according to MetOffice a value of +16,1°C, on Friday, +16,0°C in Magilligan was measured.
Extremely warm was Friday morning in Edinburgh, with a minimum temperature of +15,8°C, or Belfast with a minimum temperature of +15,7°C.
Even warmer was according to Met Éireann in Ireland – in Finner Camp, +16,3°C.
Dublin reported on Friday temperature minimum +15,2°C.
Will be broken the all-time October record for British Islands, -11,7°C from the year 1948, soon?
Anomalous outputs of GFS don´t expect only extreme frosts close to -30°C for Scandinavia /https://mkweather.com/extreme-frosts-close-to-30c-in-scandinavia-are-forecasted// and widespread snowing and frosts up to -15°C in continental Europe and Balkan /https://mkweather.com/the-first-snow-in-europe-several-runs-of-gfs-are-extremely-cold/; https://mkweather.com/winter-is-coming-an-extreme-arctic-blast-for-europe-temperatures-in-central-parts-and-balkan-should-reach-15c//, but it appears, that extremely cold Arctic blast should be historic in British Islands!
Forecasted values up to -7°C for Scotland mean, that temperatures in the coldest valleys should drop even lower, with estimates up to -12°C, which is below the level of all-time temperature records for the UK for a month of October!
The coldest October day in Scotland in history appeared on 28. October 1948, with a minimum temperature of -11,7°C according to Met Office official statistics /https://www.metoffice.gov.uk/research/climate/maps-and-data/uk-climate-extremes/.
Frosts up to -3°C in England and Ireland, and up to -5°C in northern England and Wales should according to Mkweather estimates appear, too.
Maximum temperatures in parts of Scotland should reach during the peak of coldwave below 0°C, which means, that extremely cold so-called ice days, with all-day frosts, should appear. The coldest days in England will bring maximum temperatures only +4/+9°C, rarely only around +2°C.
It appears, that the first serious cold blast of winter season 2021/2022 is prepared, therefore stay informed – Mkweather brings updates of extreme outputs for Europe including the British Islands, soon.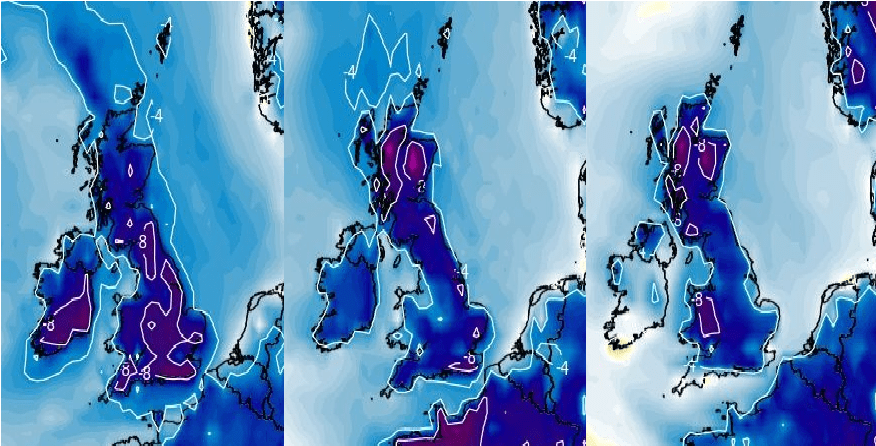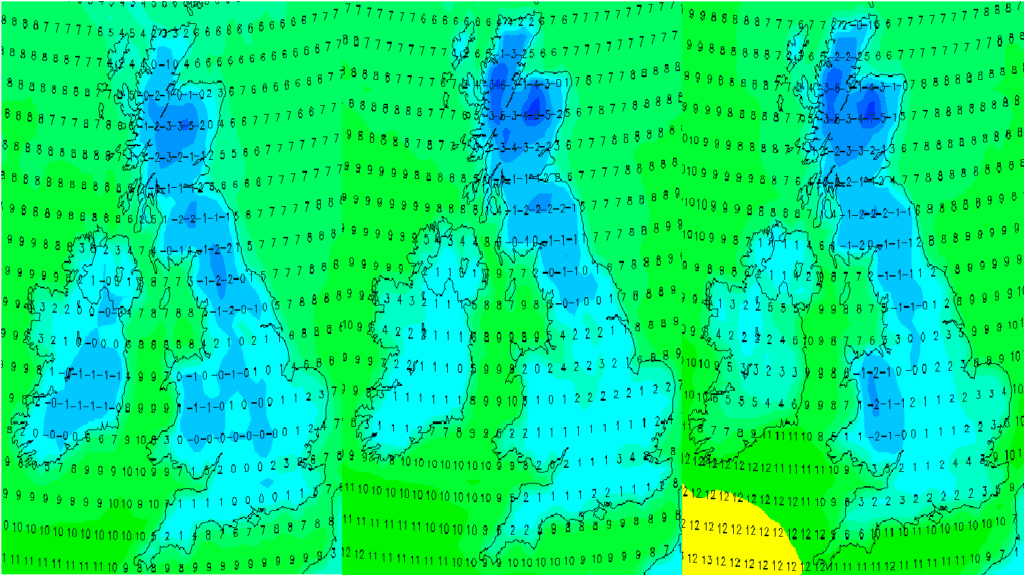 Extreme coldwave outputs: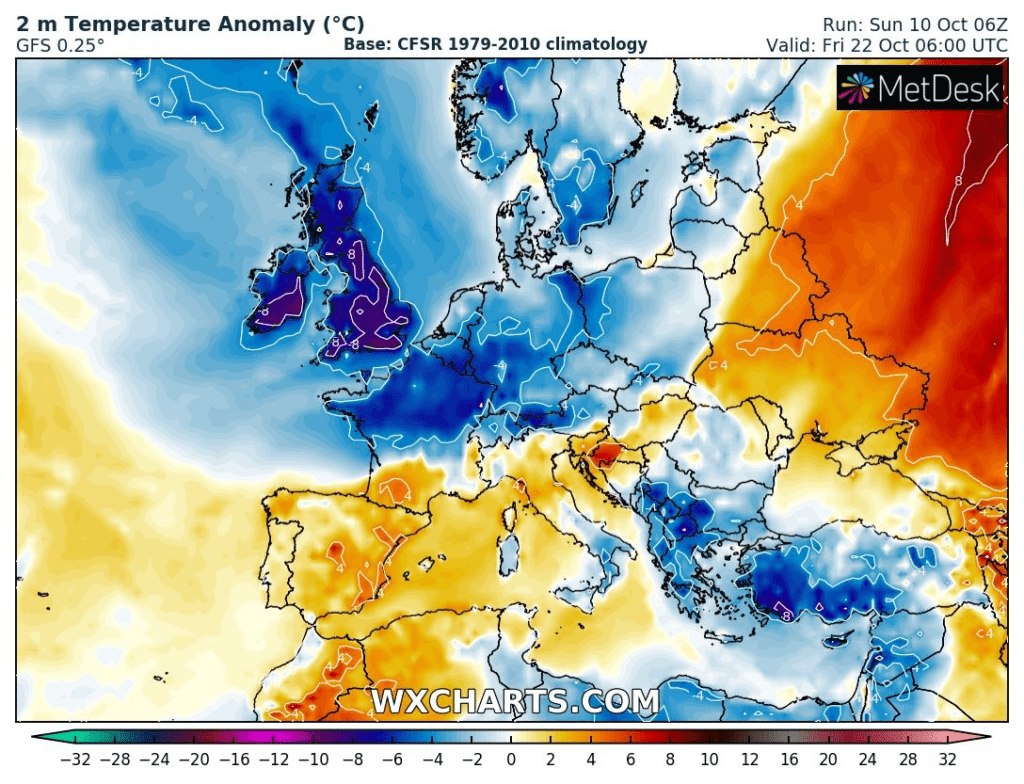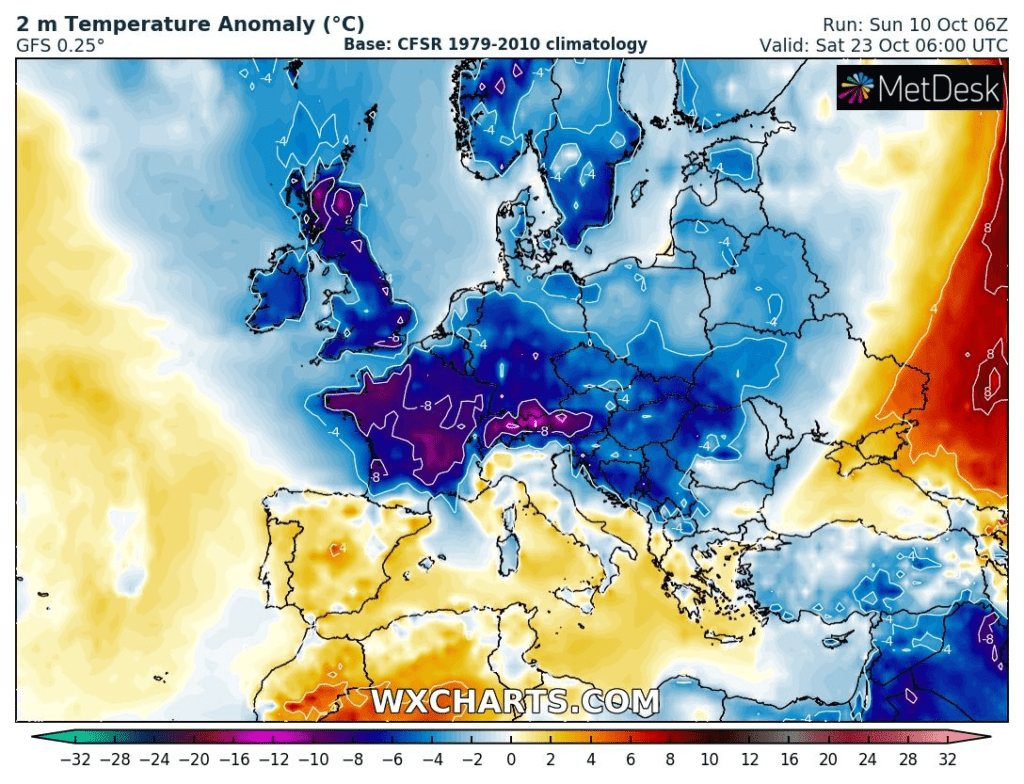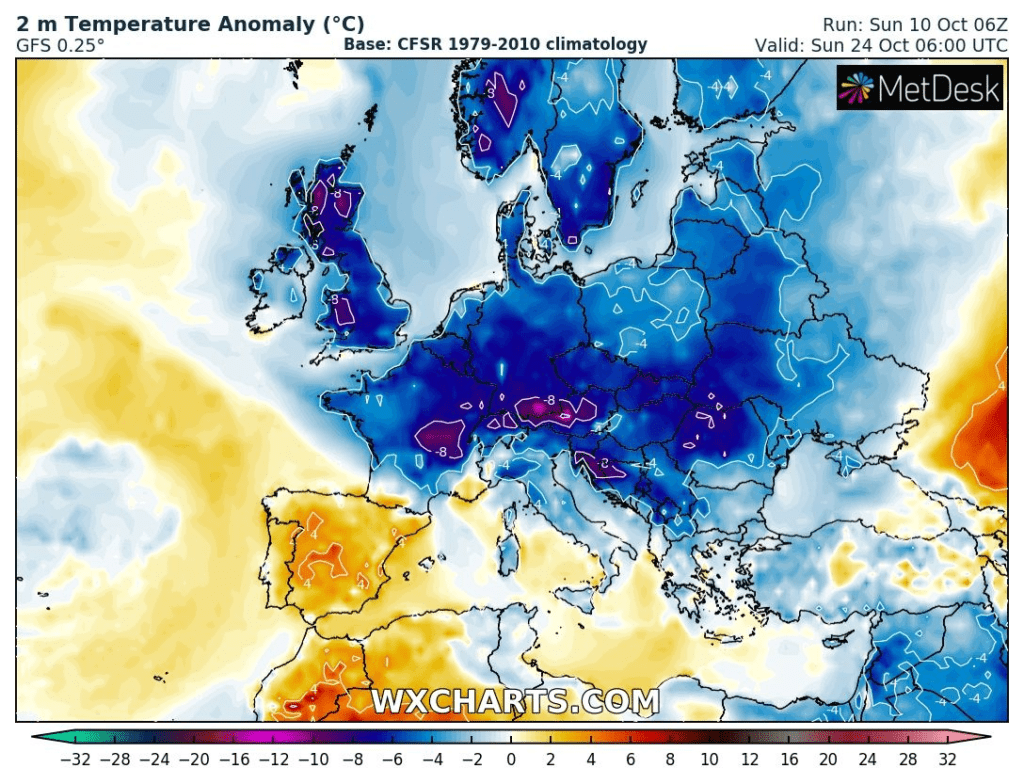 Source: wxcharts.com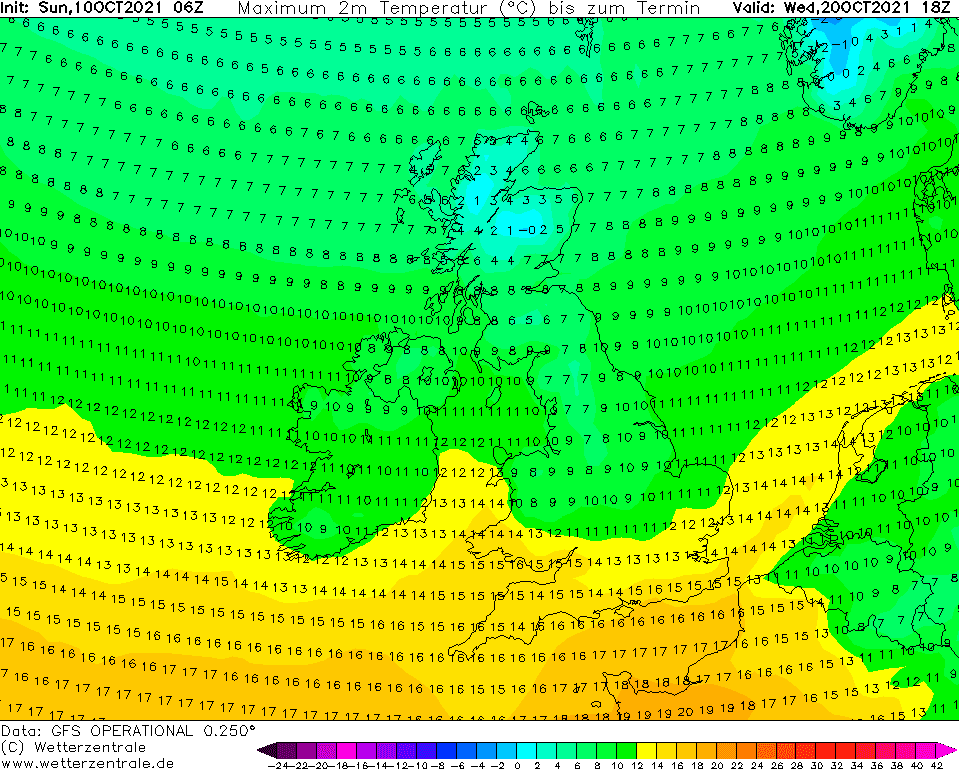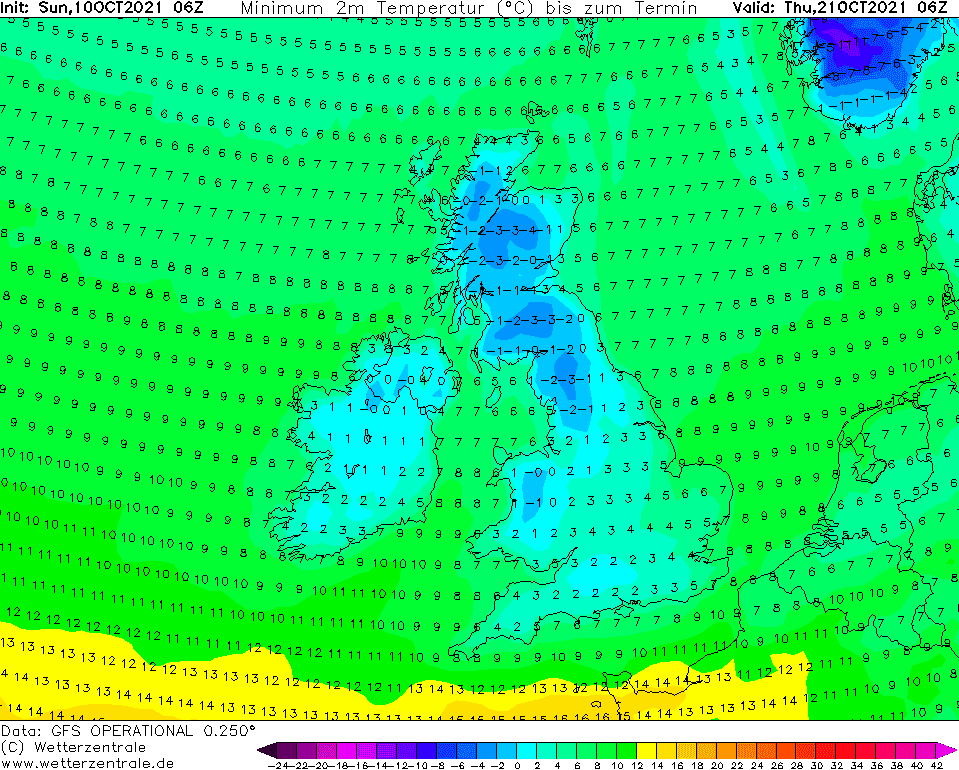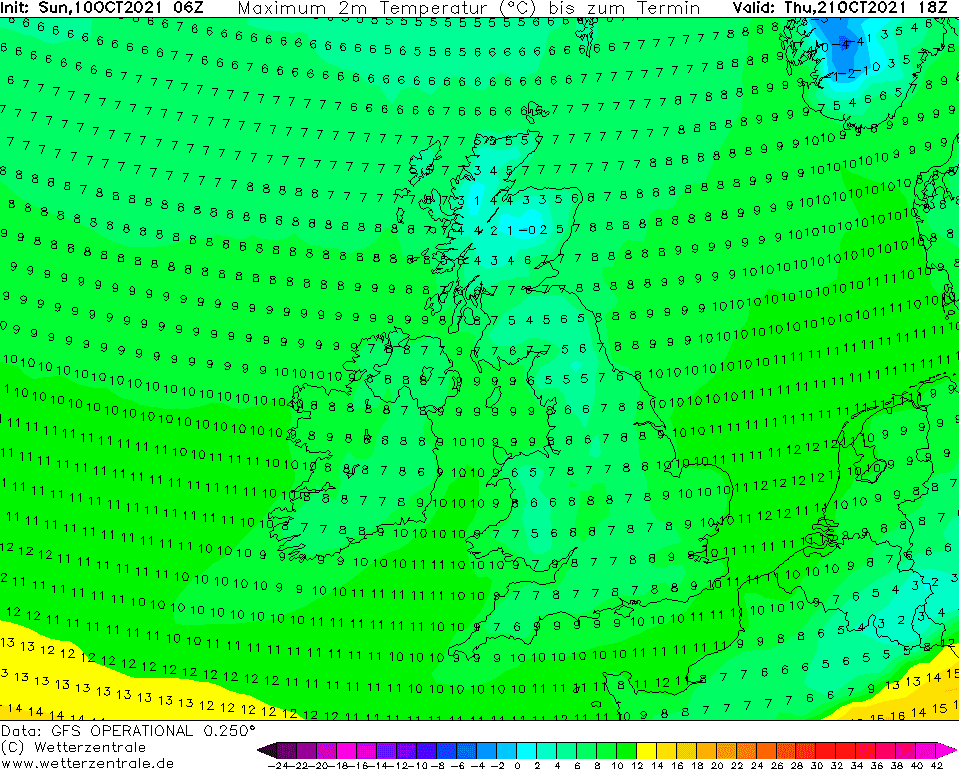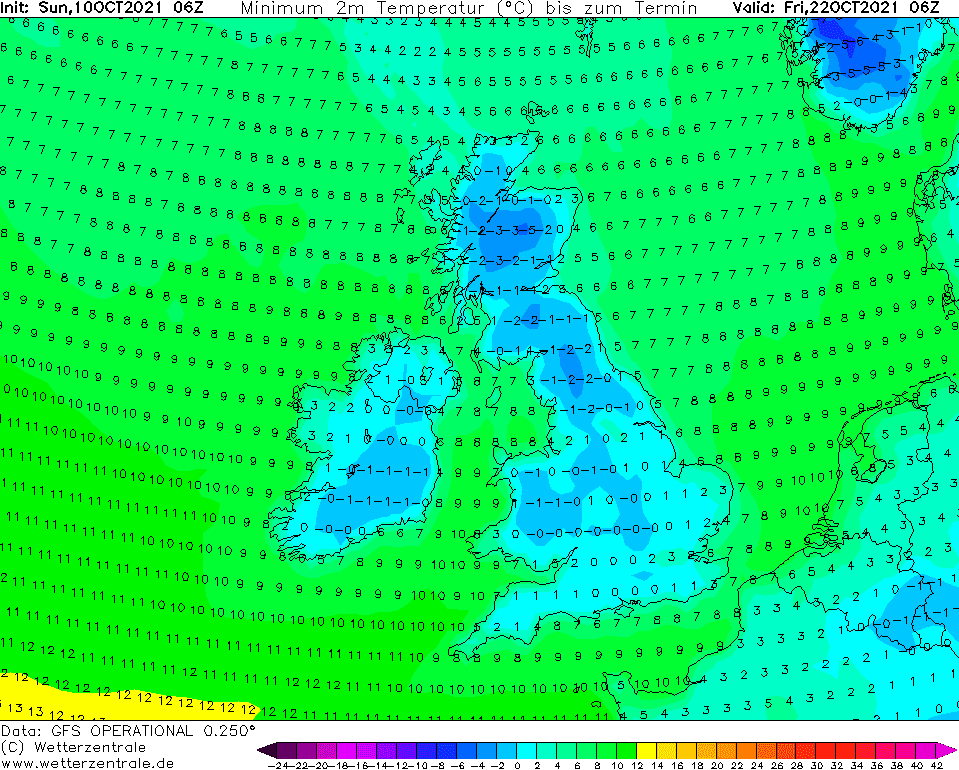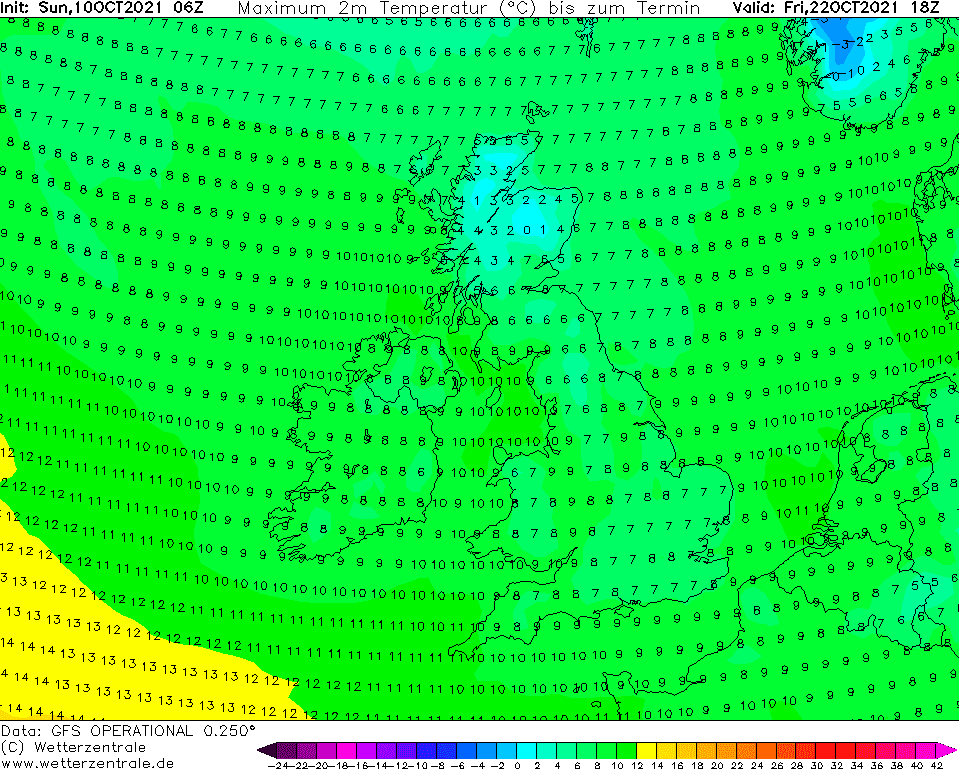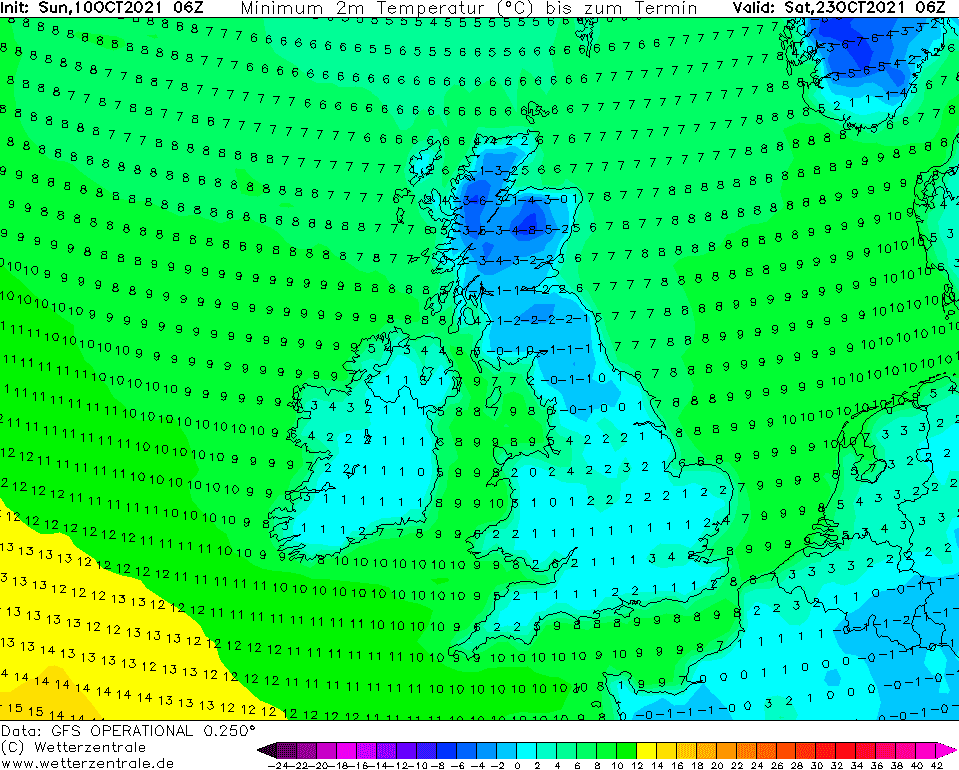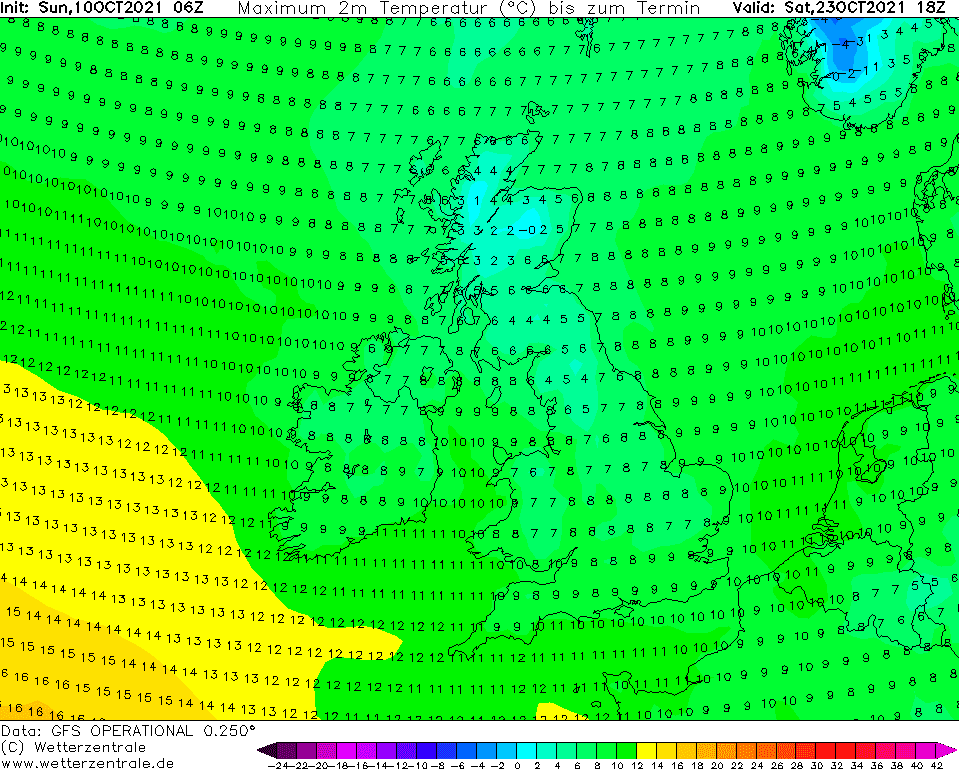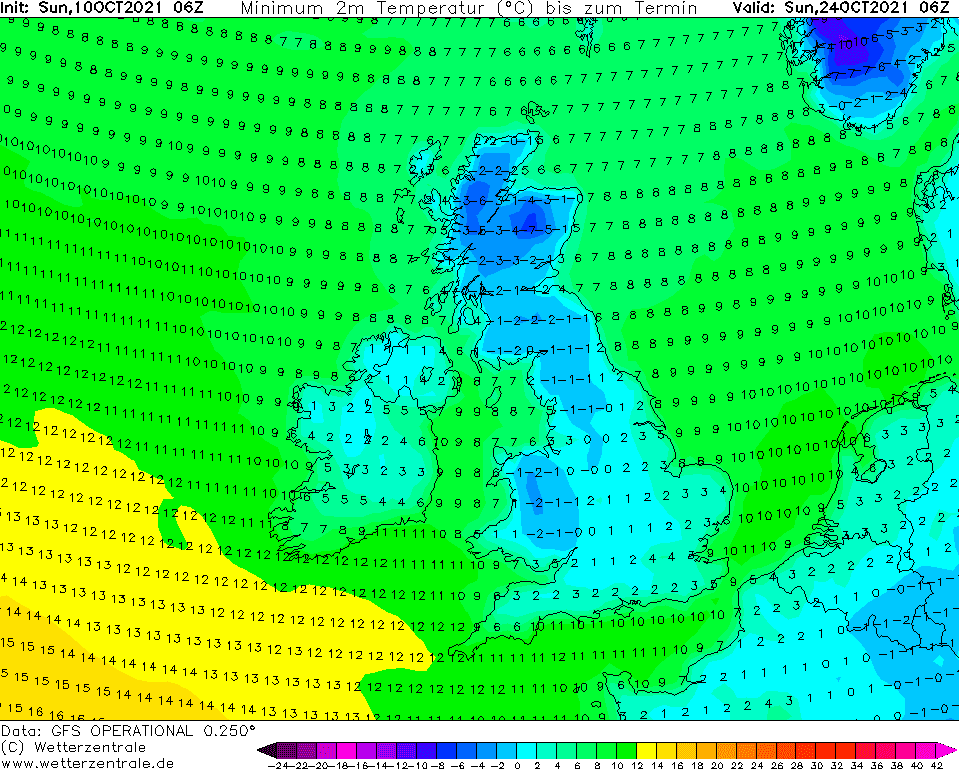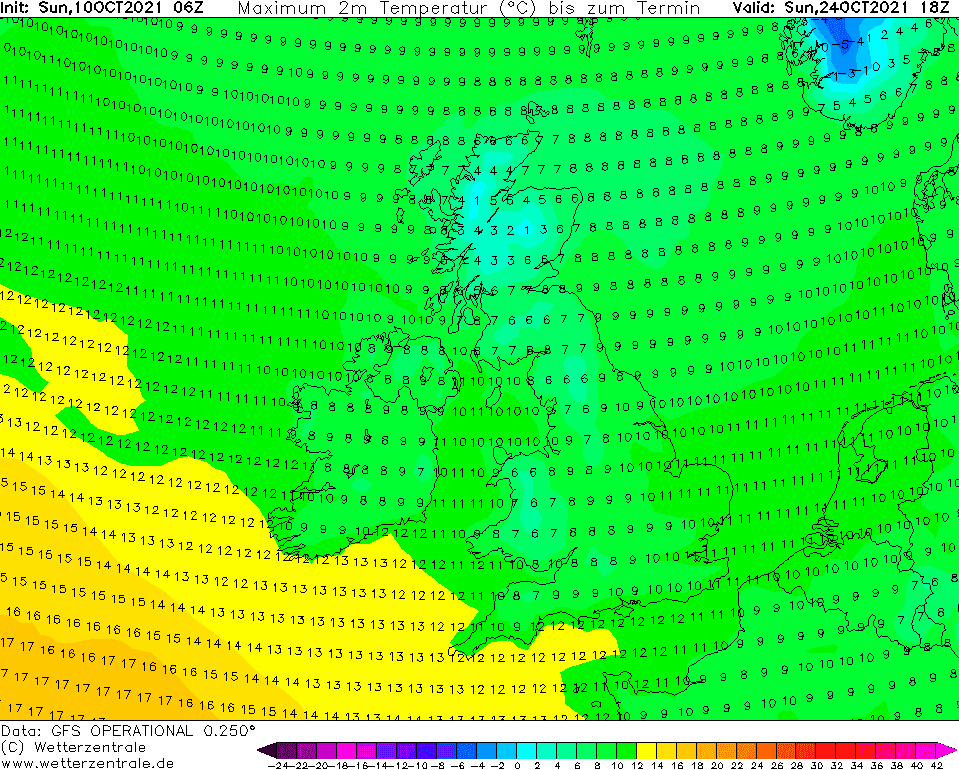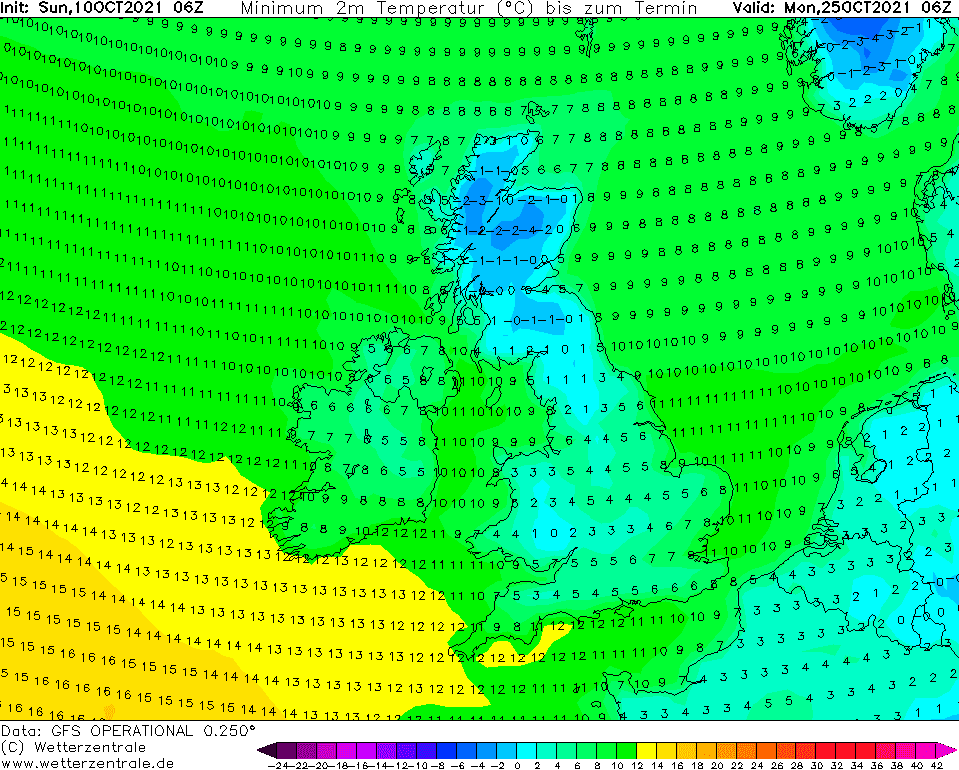 Source: wetterzentrale.de
A warm period before a coldwave: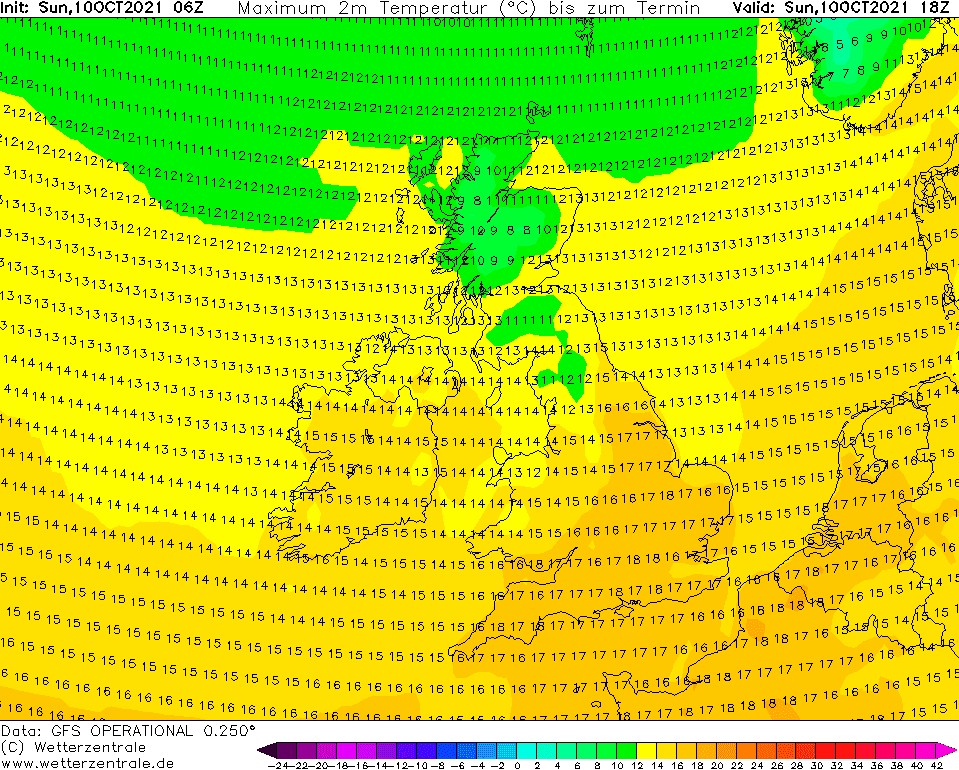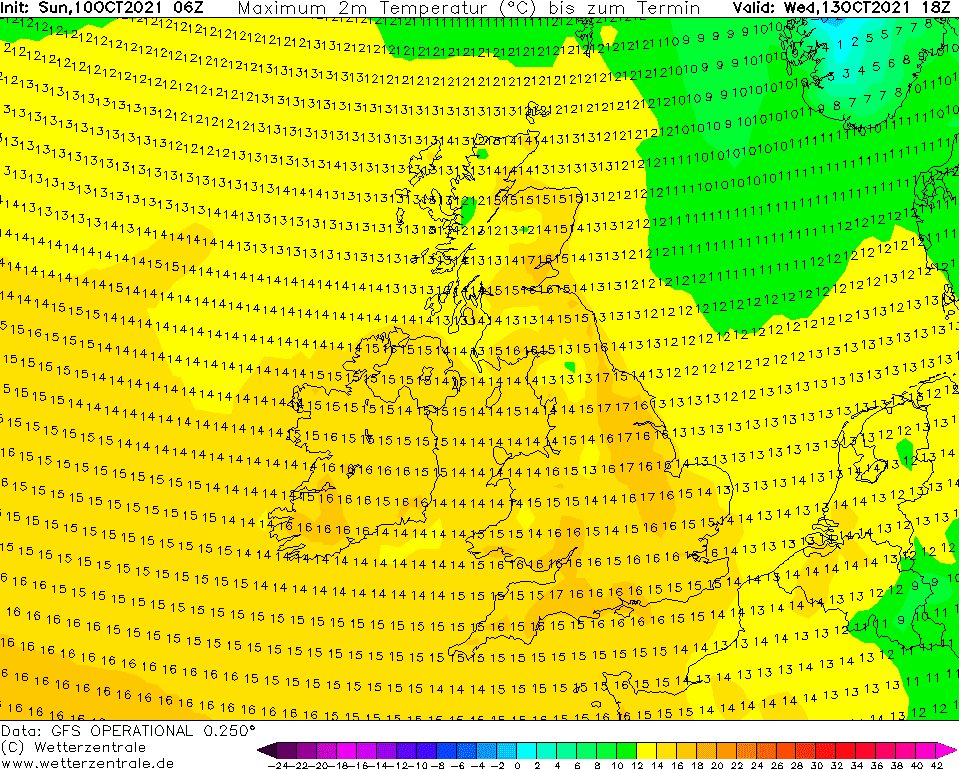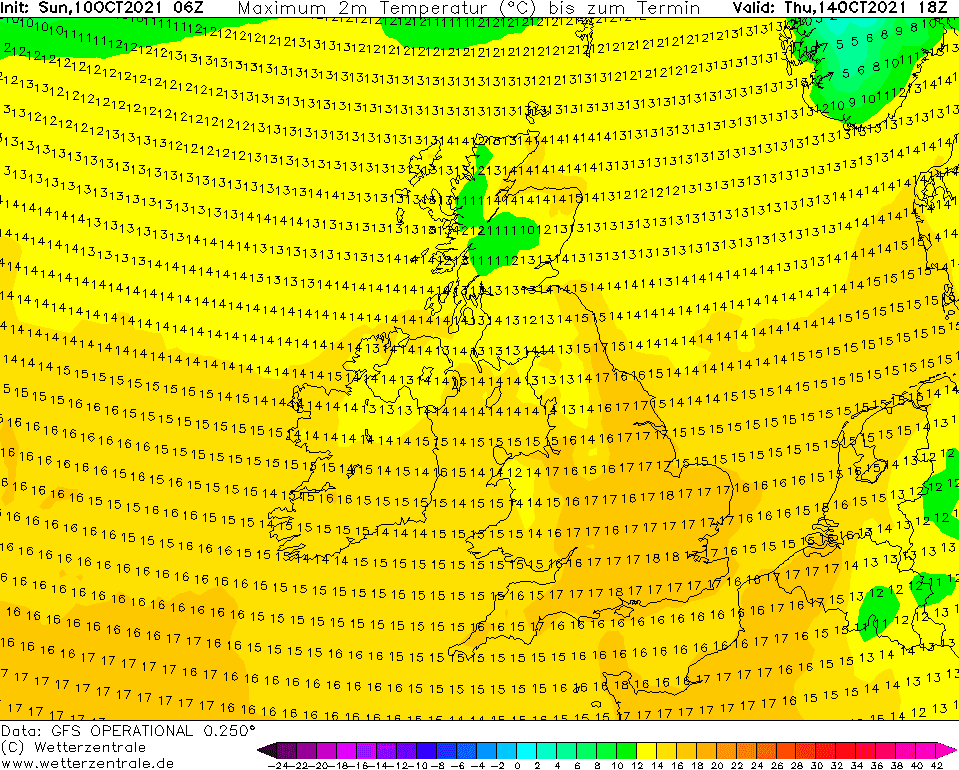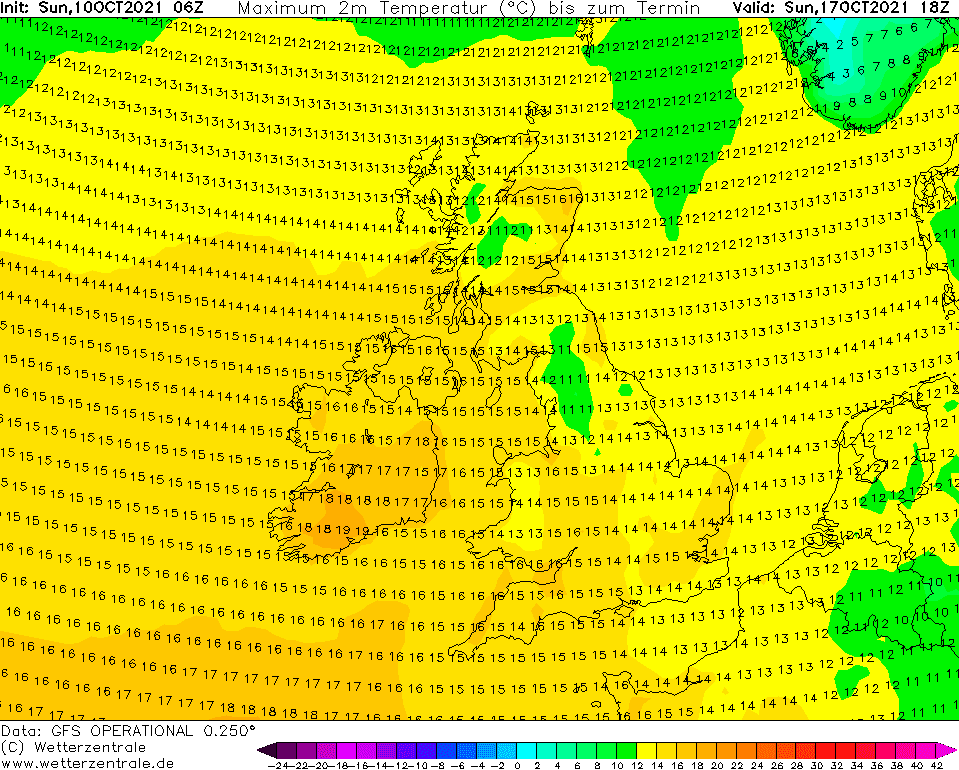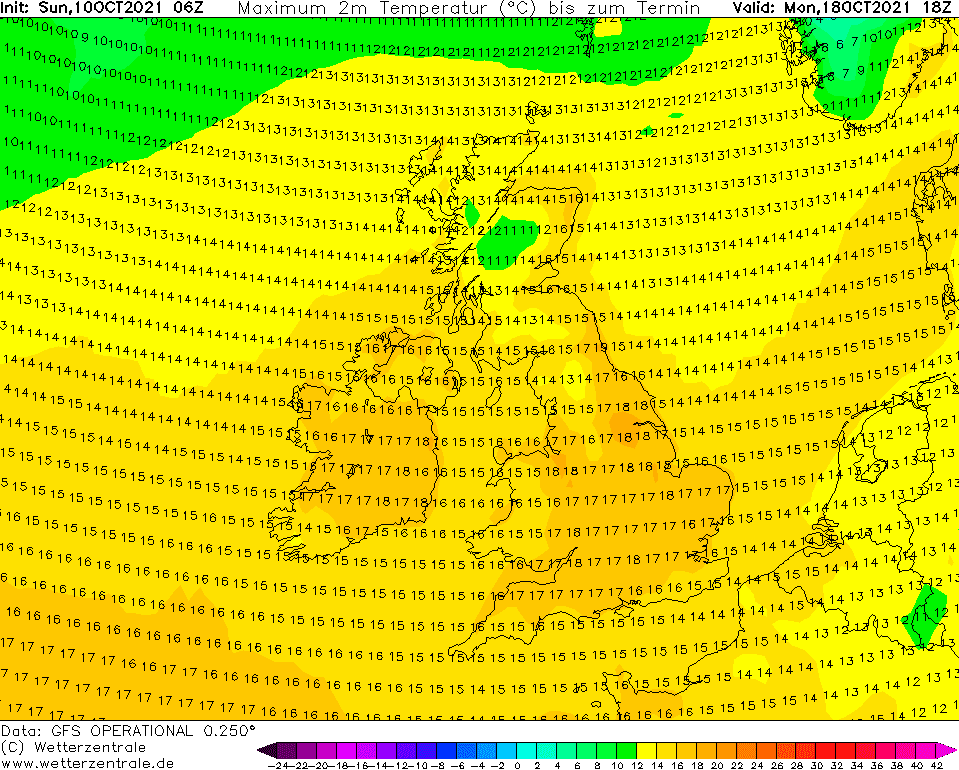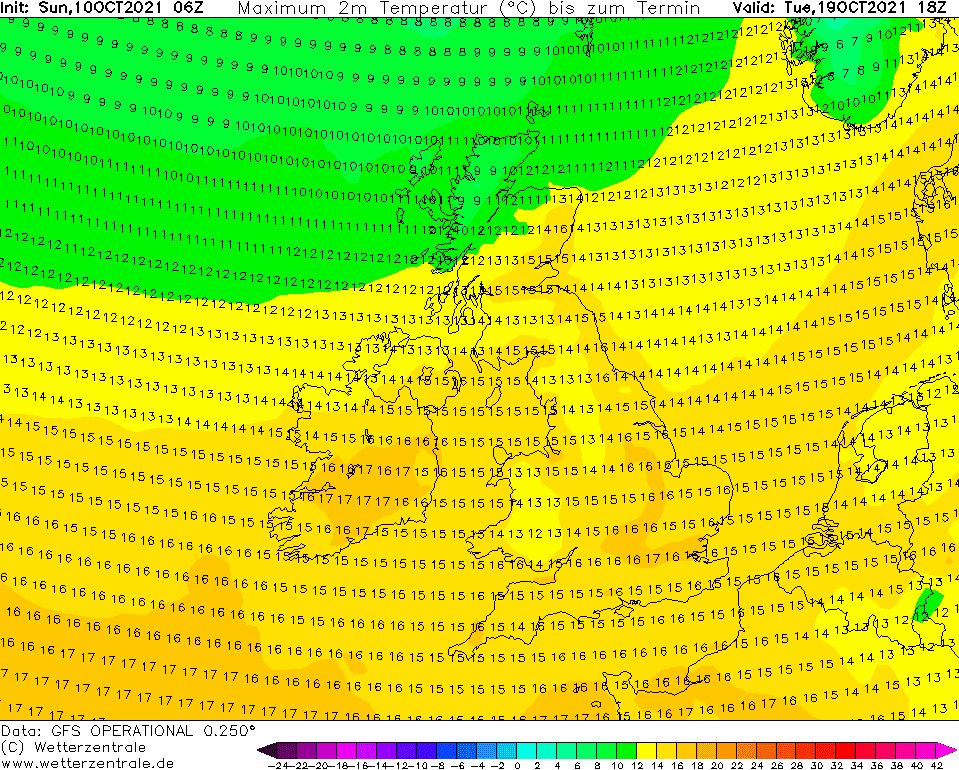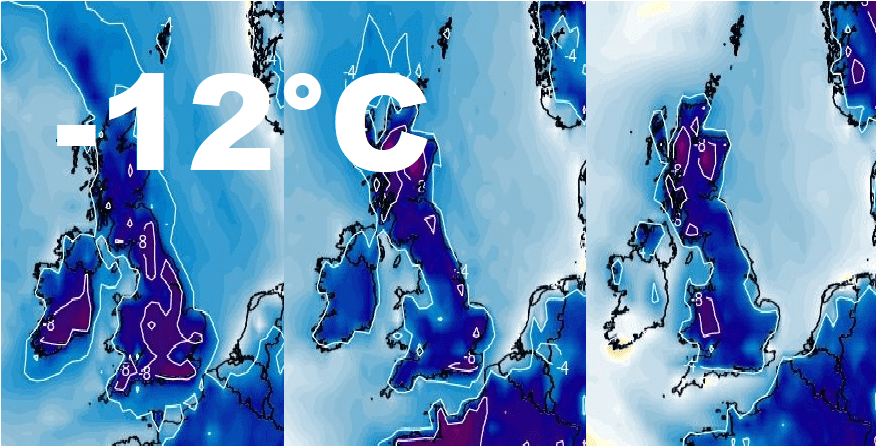 (Visited 100 times, 1 visits today)