Extreme frosts close to -30°C in Scandinavia are forecasted!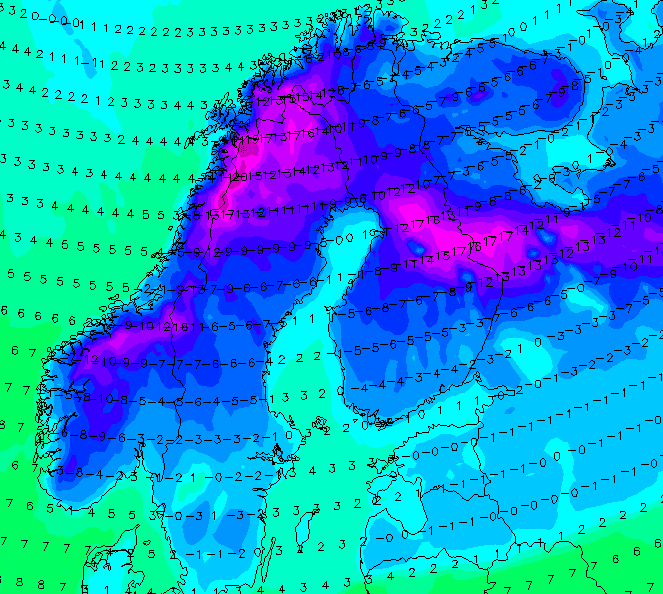 An upcoming coldwave in Europe we were trying to describe in the last Mkweather articles – the first snowing /https://mkweather.com/the-first-snow-in-europe-several-runs-of-gfs-are-extremely-cold// and frosts up to -15°C in the coldest valleys /https://mkweather.com/winter-is-coming-an-extreme-arctic-blast-for-europe-temperatures-in-central-parts-and-balkan-should-reach-15c// aren´t in continental parts and Balkan still excluded.
The last outputs were however even more surprising, with temperatures very close to the level of all-time October records in Scandinavian countries!
Temperature records in northern Norway, northern Sweden, and northern Finland and moving around -30°C (from the last October days probably) and very similar temperatures are forecasted for valleys in the northern Scandinavian Mountains already around 20.-24. October 2021!
Expected minimum temperature above northern Norway below -20°C means, that in the coldest valleys, around -28°C should be possible.
Extreme frosts very quickly hit all Sweden and Finland and -10°C will be according to surprising outputs possible in Baltic countries – Estonia, Latvia, and Lithuania!
Severe frosts soon or later hit parts of continental Europe and Balkan, too /links above/.
Many parts of northern Europe moreover expect heavy snowfall and regional blizzard conditions with wind and even lower real-feel (windchill) temperatures.
It appears, that expected cold Winter 2021/2022, mainly December 2021 and early January 2022 /https://mkweather.com/winter-2021-2022-forecast-a-peak-near-nao-already-in-december-ne-pacific-warm-blob-nao-and-early-spring-in-february-north-america-oppositely-warm-start-cold-end-of-winter/, note: winter forecast updated on Mkweather already in the next days/ will replace 2 periods in the second half of October and November 2021 – firstly the mentioned coldwave and then late-season Indian summer from the end of October to maybe 20. November 2021 /6-week forecast will be updated soon/ /https://mkweather.com/silence-before-a-storm-and-the-last-summer-like-weather-before-an-extremely-cold-winter-the-first-half-of-november-should-bring-indian-summer-in-europe-canada-and-siberia-forecast-until-15-novemb//.
If you live in Scandinavian and Baltic countries, we strongly recommend you to watch current weather news, forecasts, and advisories, because winter should begin prematurely, sharply, and with extremely cold conditions.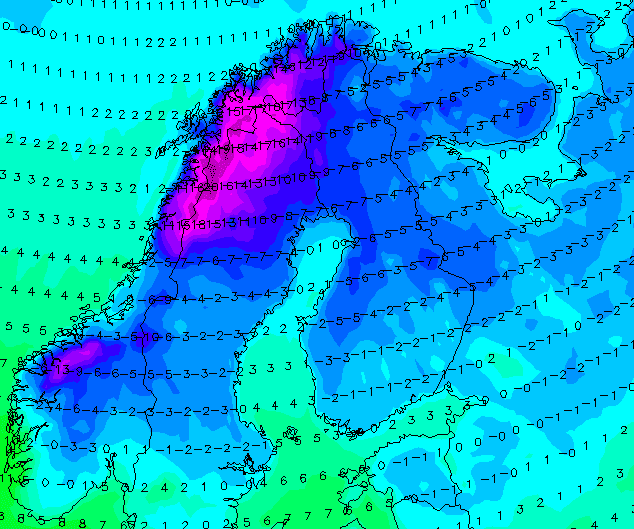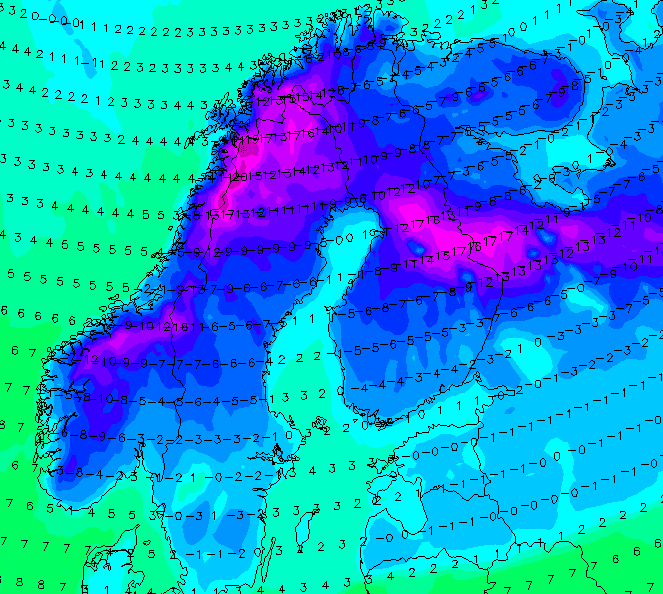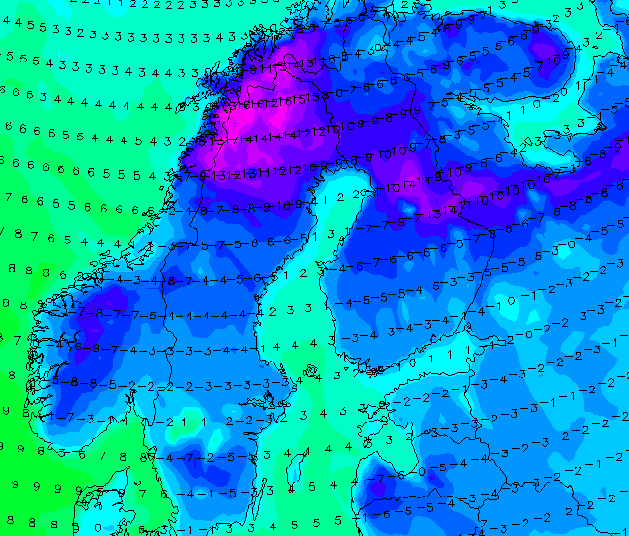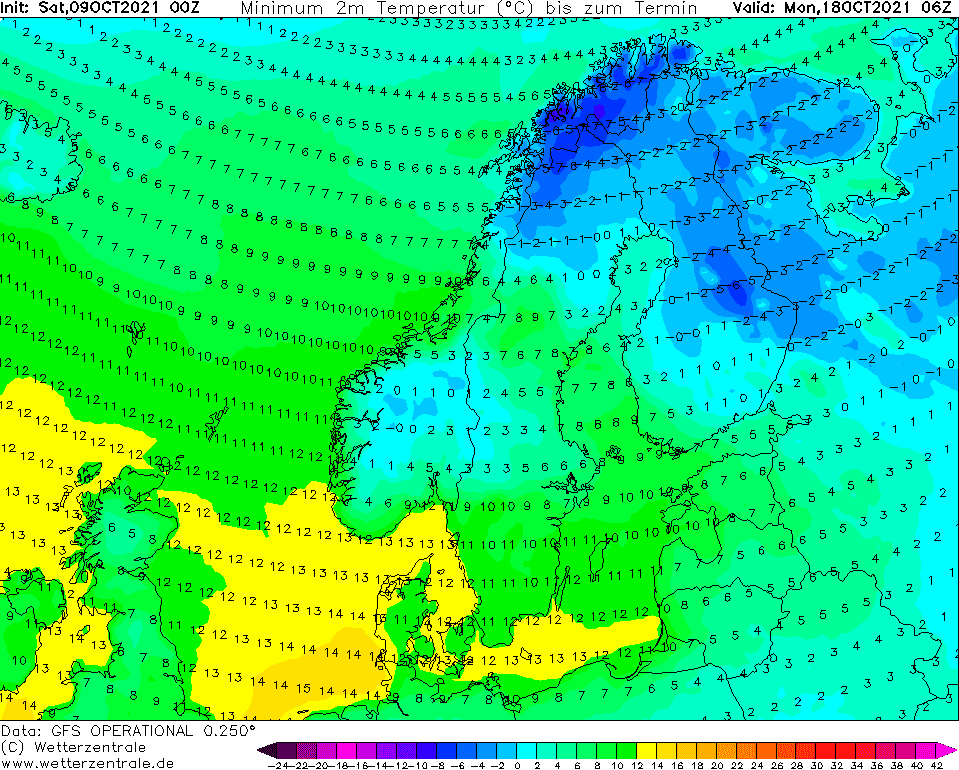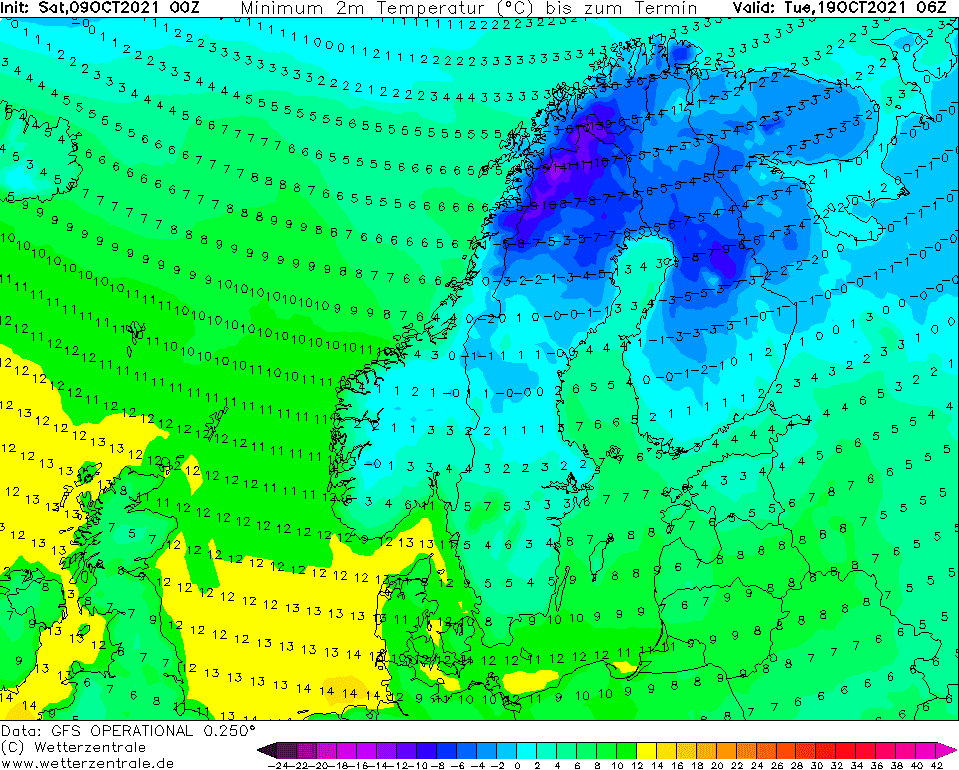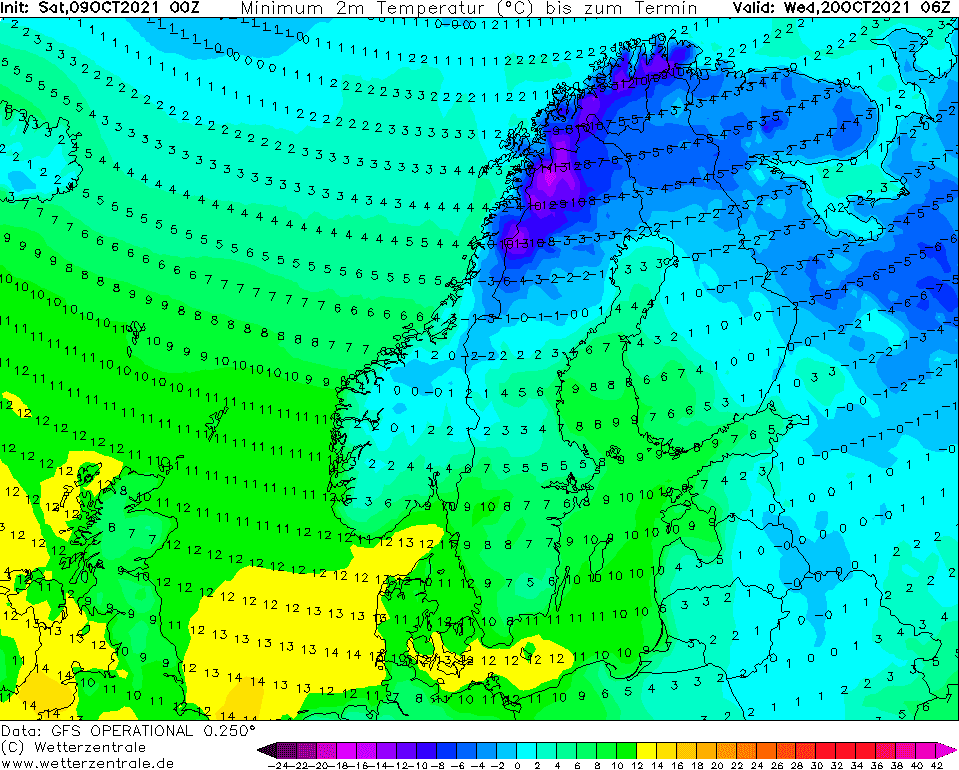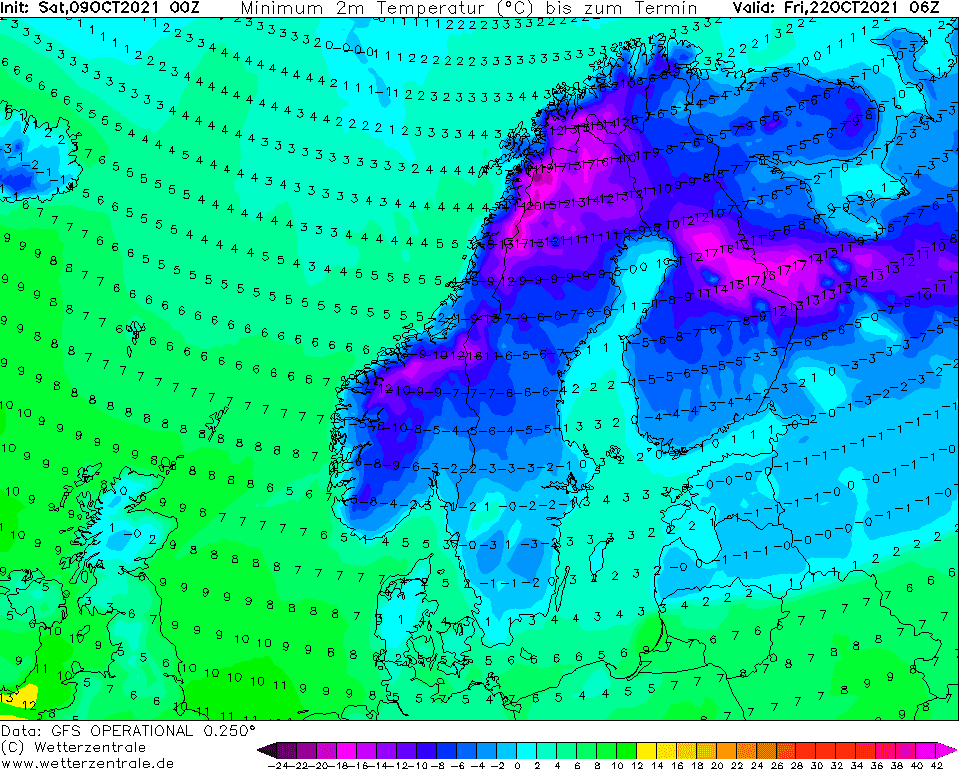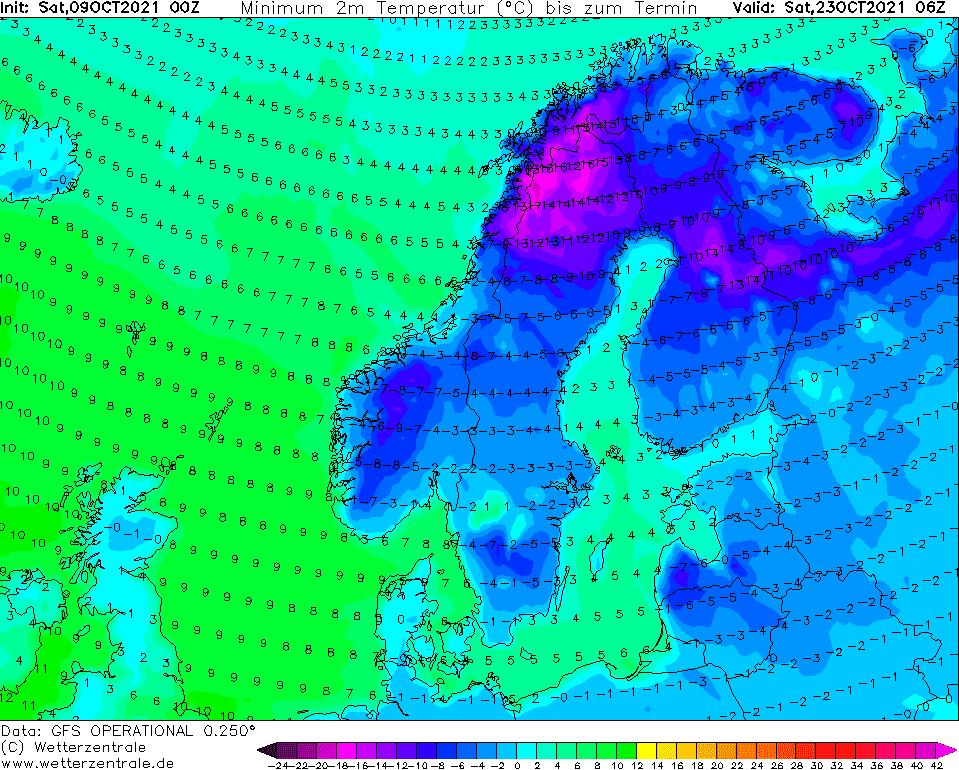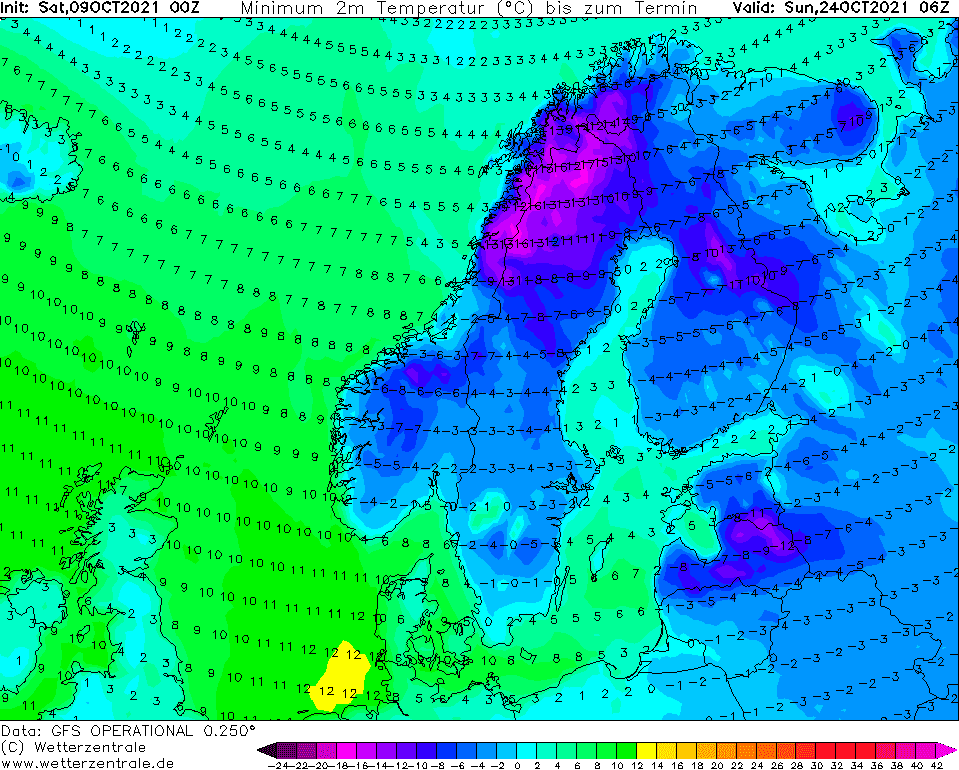 Source: wetterzentrale.de