In the last period, we informed about severe floods in southern parts of Central America – mainly Costa Rica and Panama /https://mkweather.com/floods-hit-costa-rica-50-200-mm-rainfall-reported/; https://mkweather.com/bocas-del-toro-panama-with-severe-floods-2021/; https://mkweather.com/https-mkweather-com-central-and-northern-south-america-in-serous-flood-risk-floods-in-arauca-colombia-and-maraval-trinidad-and-tobago//.
Floods hit parts of northern South America, too and in the last week, problems were reported from northern regions of Central America, too, e.g. from Salvador.
Large-scale flooding hit in early August San Miguel, heavy rain and flash floods affected together 4 departments.
The minimum temperatures in Acajutla are reaching +21/+25°C and the maximum temperatures were +32/+35°C in the last month, which are ideal conditions for creating heavy downpours.
According to 16-day forecasts, the most problematic situation is forecasted still for Panama and Costa Rica, but too for almost all Pacific coast of Central America, where 10 – 20 inches (300 – 600 mm), very rarely up to 30 inches (900 mm) of rain are possible.
Severe storms are forecasted for the Pacific coast of Mexico, southern Florida, southern Cuba, Haiti, and the Dominican Republic, and parts of Colombia and Venezuela, too, in wider region.
In outlook until late September 2021, many weeks bring wet MJO phase – above-average rainfall and the possibility of creating of tropical storms and hurricanes.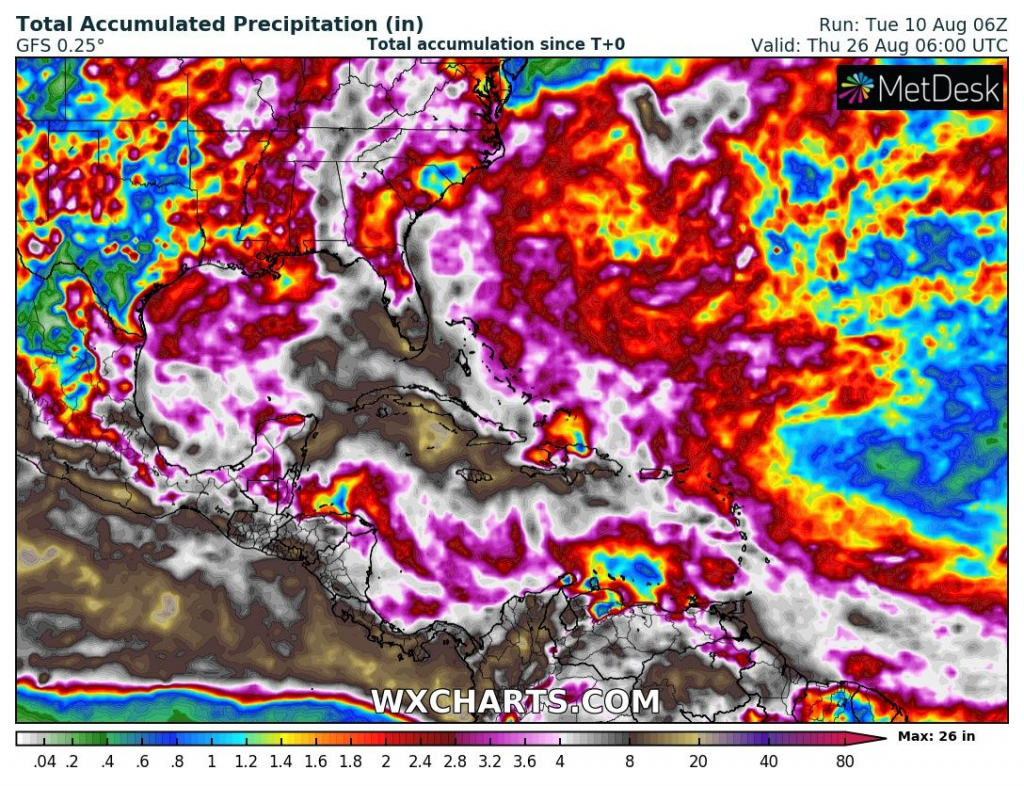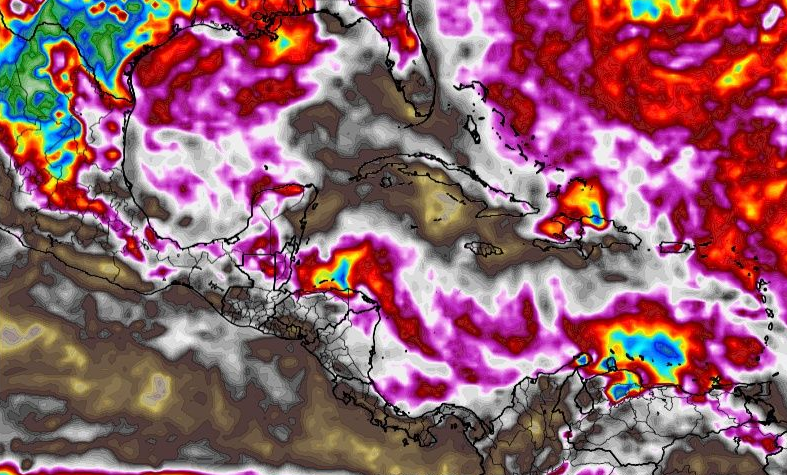 (Visited 1 times, 1 visits today)