France and Benelux with returning frosts and snowfall, in Alpine valleys below 1000 MASL, below -20°C possible, Ardennes around -12°C
MK
January 11, 2022
2 min read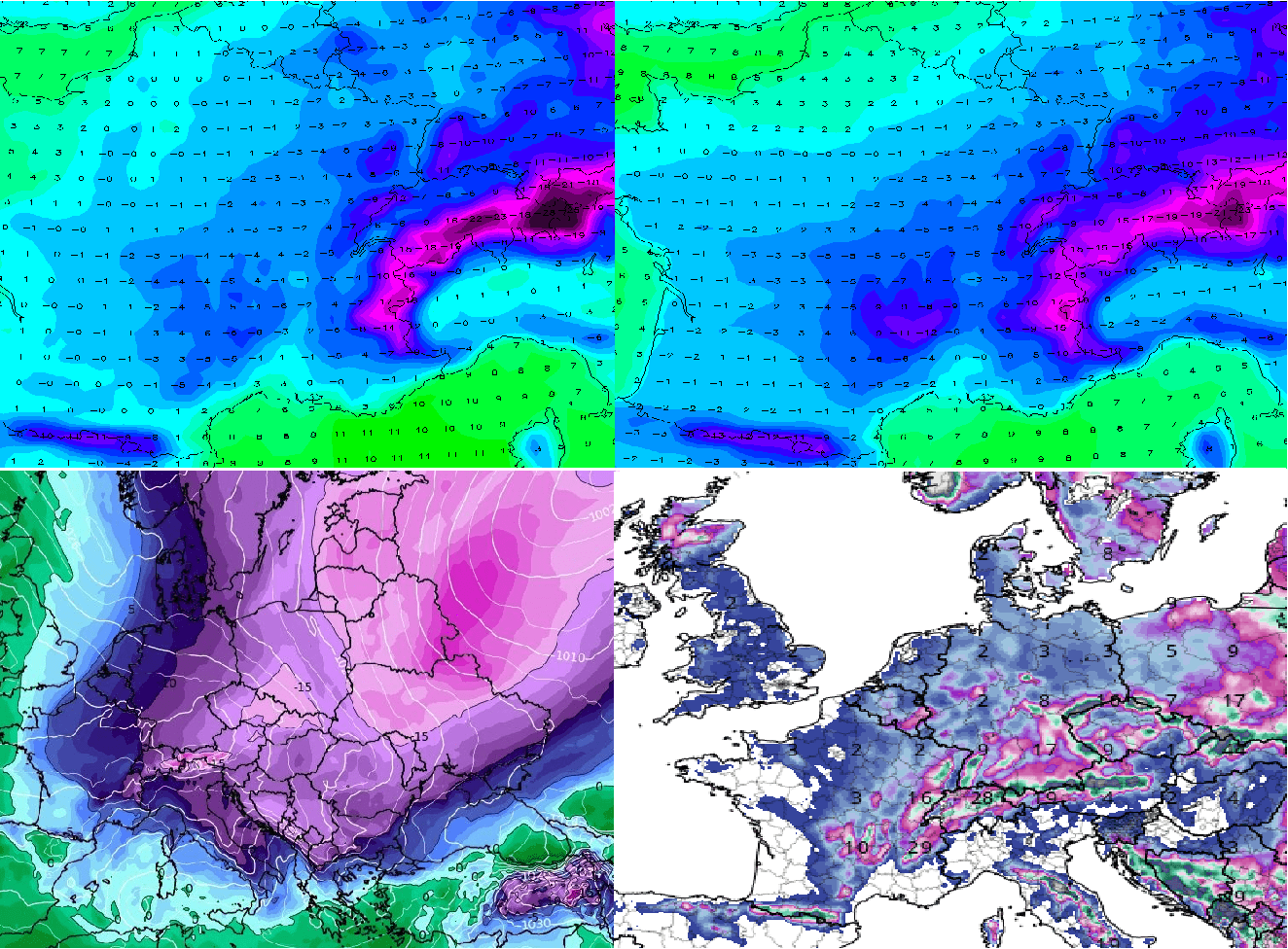 The next period of winter weather won´t hit only Central Europe, British Islands, Scandinavia, and Iberia, but severe frosts and the next snowfall are predicted for France and Benelux, too /https://mkweather.com/continental-europe-a-peak-of-winter-2021-2022-is-still-forecast-a-week-lasting-cold-blast-with-temperatures-below-20c-between-19-26-january-is-possible/; https://mkweather.com/a-peak-of-winter-in-the-british-islands-between-17-25-january-2022-up-to-15c-possible/; https://mkweather.com/life-threatening-40c-frosts-for-scandinavia-between-15-25-january-2022/; https://mkweather.com/spain-portugal-and-nw-africa-with-a-possible-2-week-lasting-peak-of-winter-2021-2022-severe-frosts-and-snowfall//.
Although strong frosts below -20°C should hit mainly Alpine, maximally Central Massif basins and valleys below 1000 MASL, valleys in the Pyrenees in similar elevations should reach around -15°C and Ardennes in Belgium around -12°C. Frosts below -5°C should appear in the Netherlands, too.
Snowflakes are forecast for France, excluding the western third of the country and almost all Benelux, with blizzard conditions in the Alps, Pyrenees, Central Massif, or Ardennes.
Metropolitan cities will be experiencing frosts only 0/-5°C, rarely up to -10°C.
Frosts should be returning above the region in several peaks, mainly around 11.-14. January 2022, 19.-21. January 2022 and then maybe around 23. or 26. January 2022.
Frosts in the Netherlands should appear only around in 4-5 days.
Frosts and snow should cause health-related problems, harder conditions for travelling, or power outages in mountainous regions due to snowfall.
After the coldest time of the year, NAO+ with early-spring conditions is forecasted in February 2022 and March 2022, with gradual summer (above +25°C), maybe later tropical (above +30°C) days, mainly in southwestern France /https://mkweather.com/ecmwf-6-week-forecast-for-europe-until-21-february-2022/; https://mkweather.com/early-spring-in-february-2022-is-confirming-strong-nao-is-predicted//.
Colder weather should return in April 2022 /https://mkweather.com/spring-2022-forecast-for-europe-early-dry-late-stormy-very-warm//.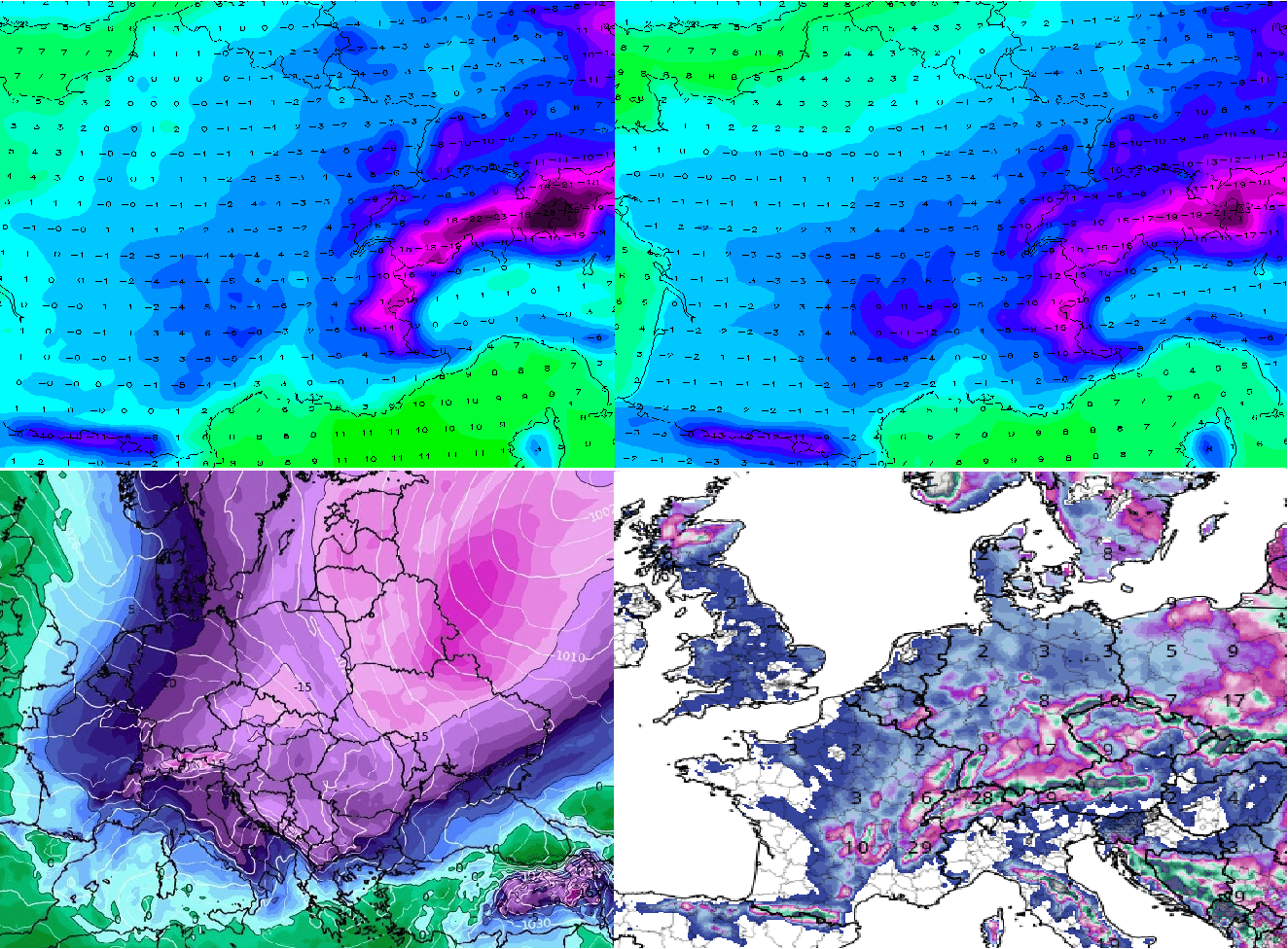 Source: wetterzentrale.de, wxcharts.com, tropicaltidbits.com
The 1st peak: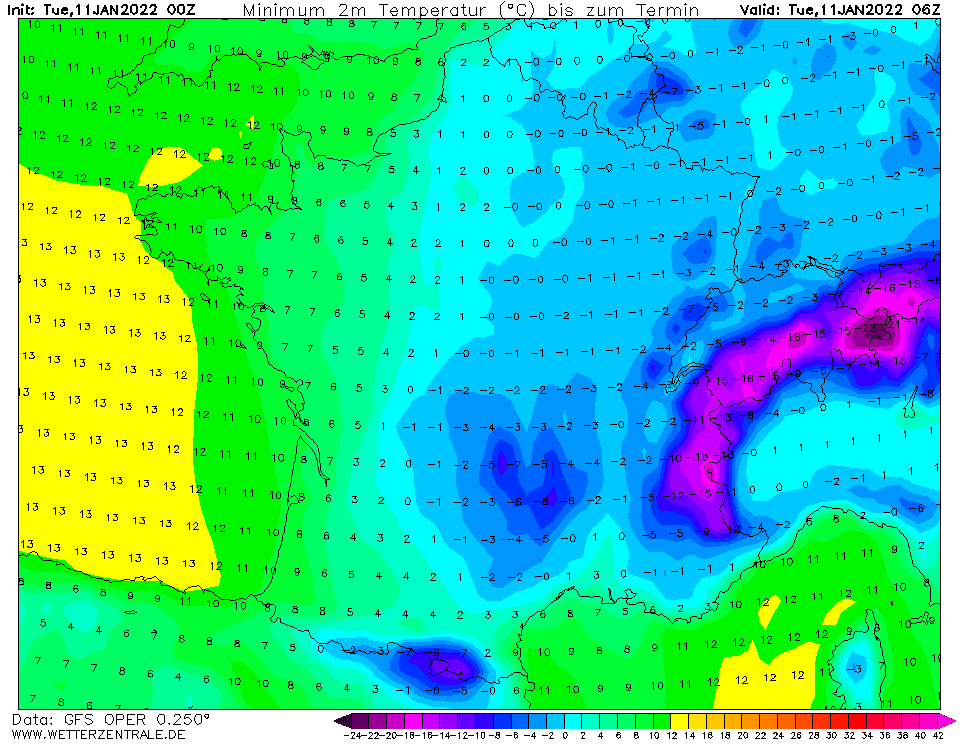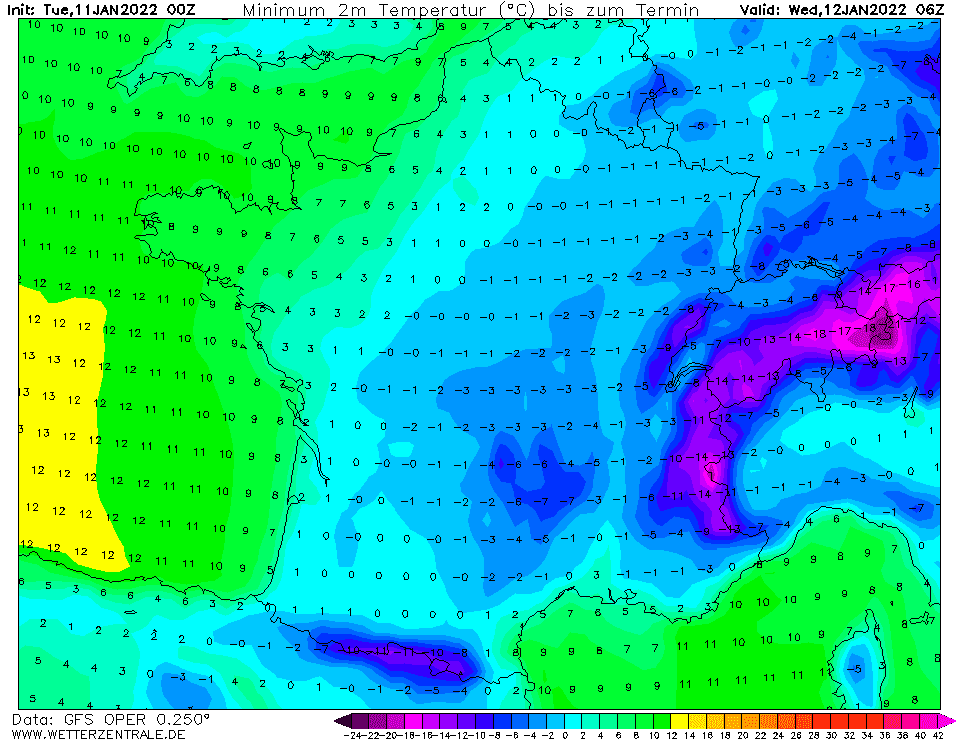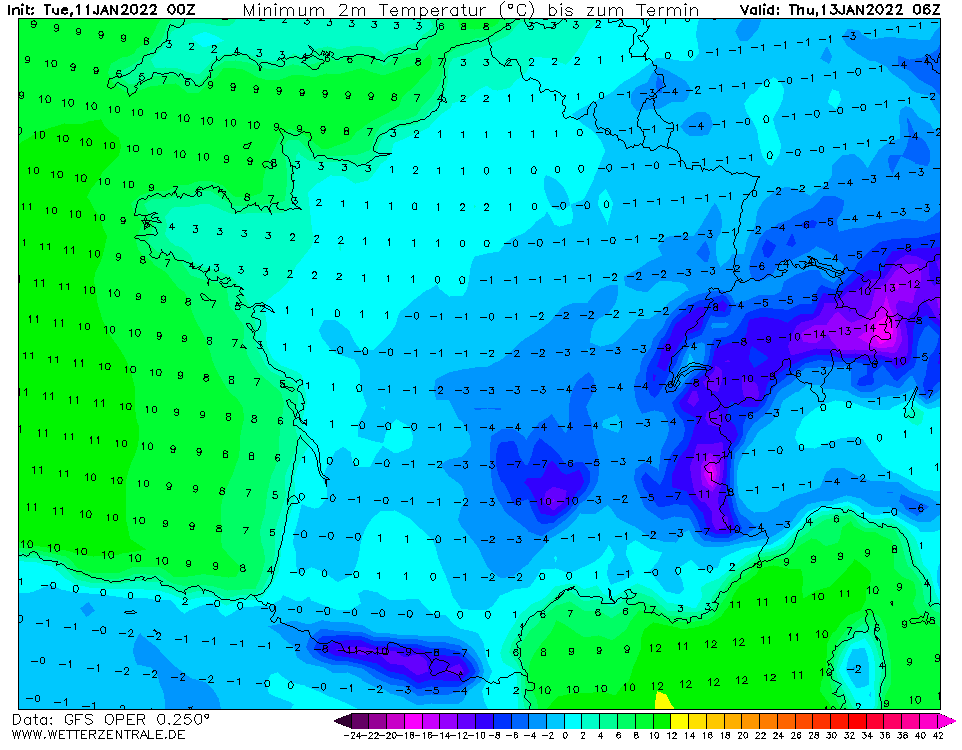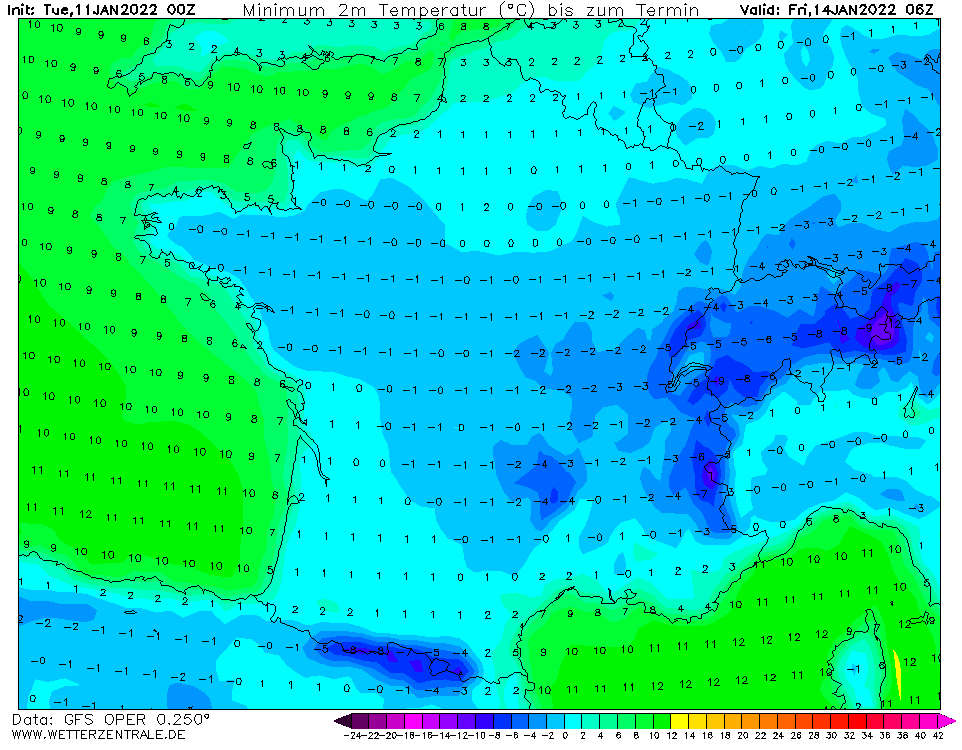 The 2nd peak: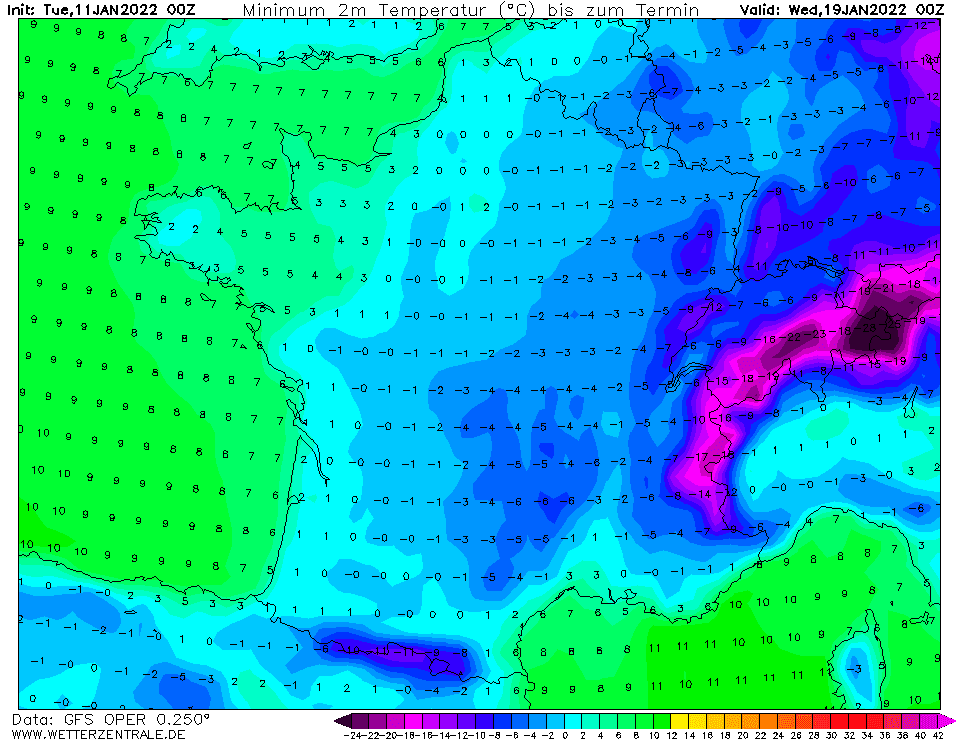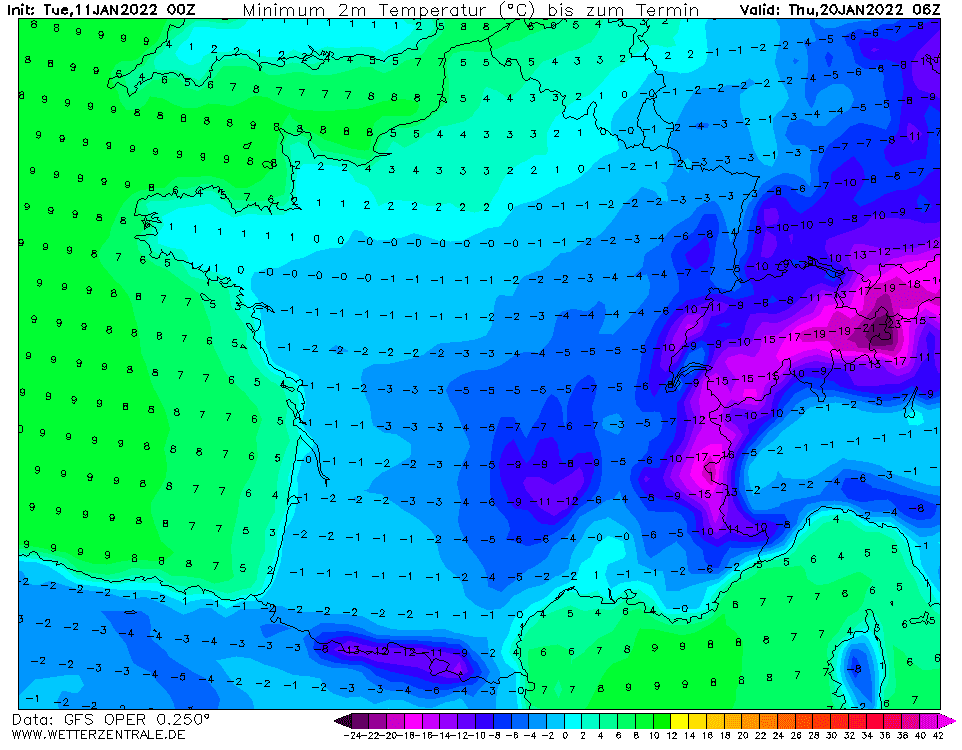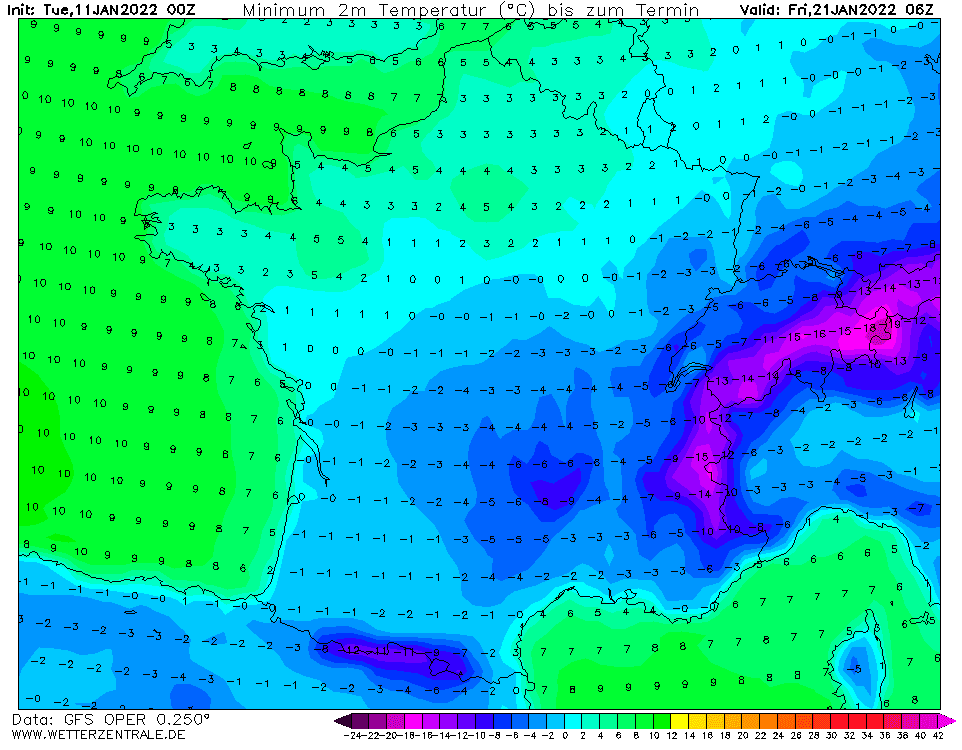 The 3rd peak: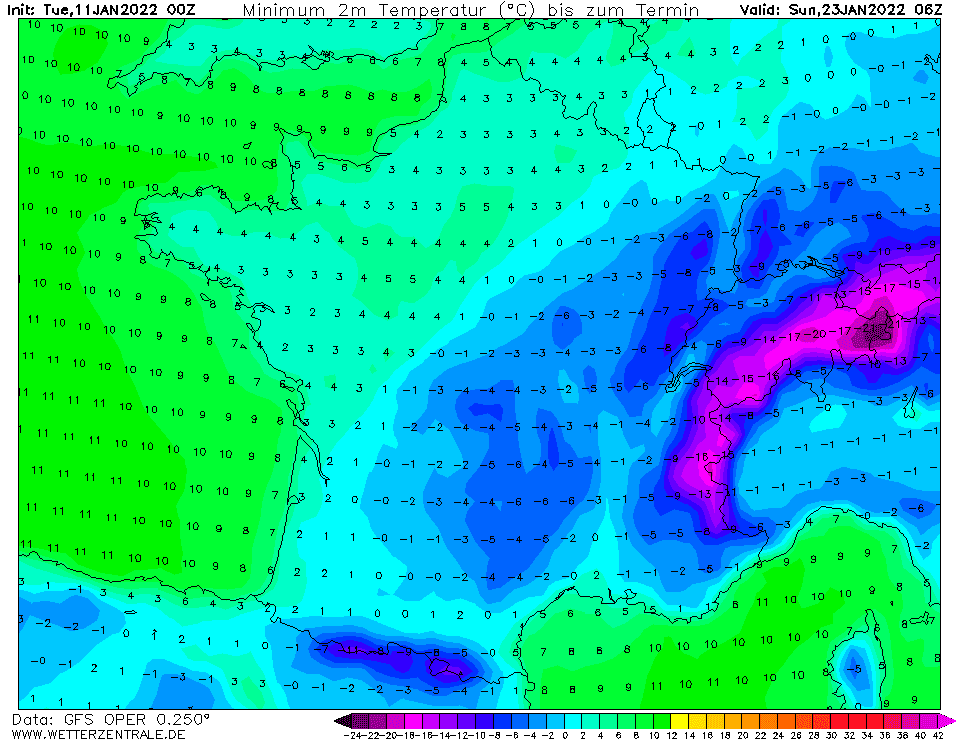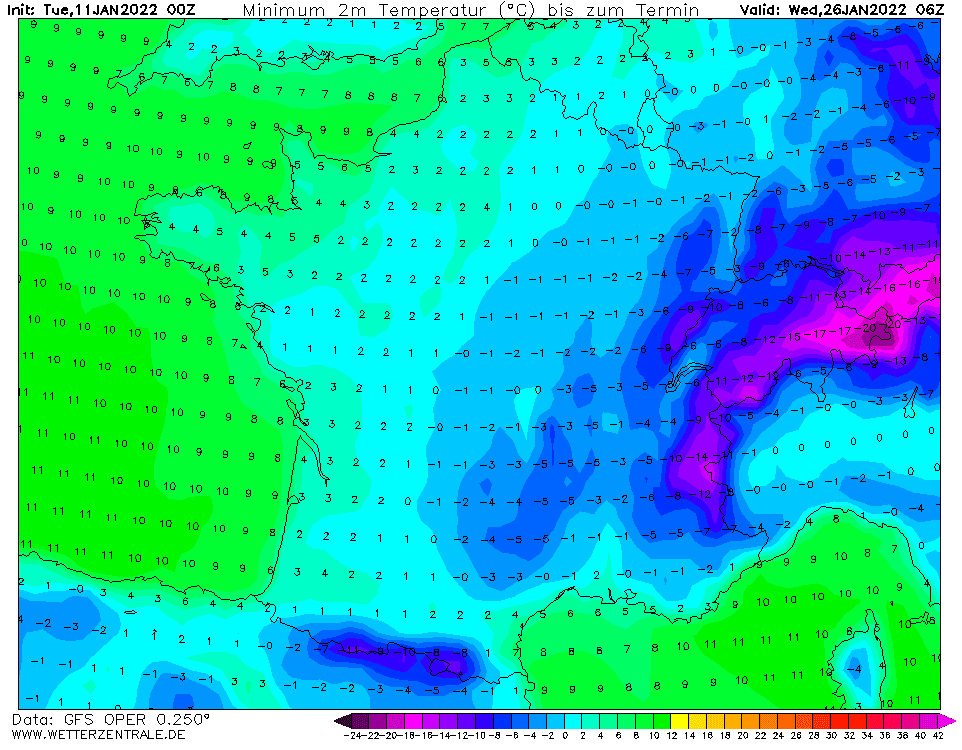 Frosts in the Netherlands: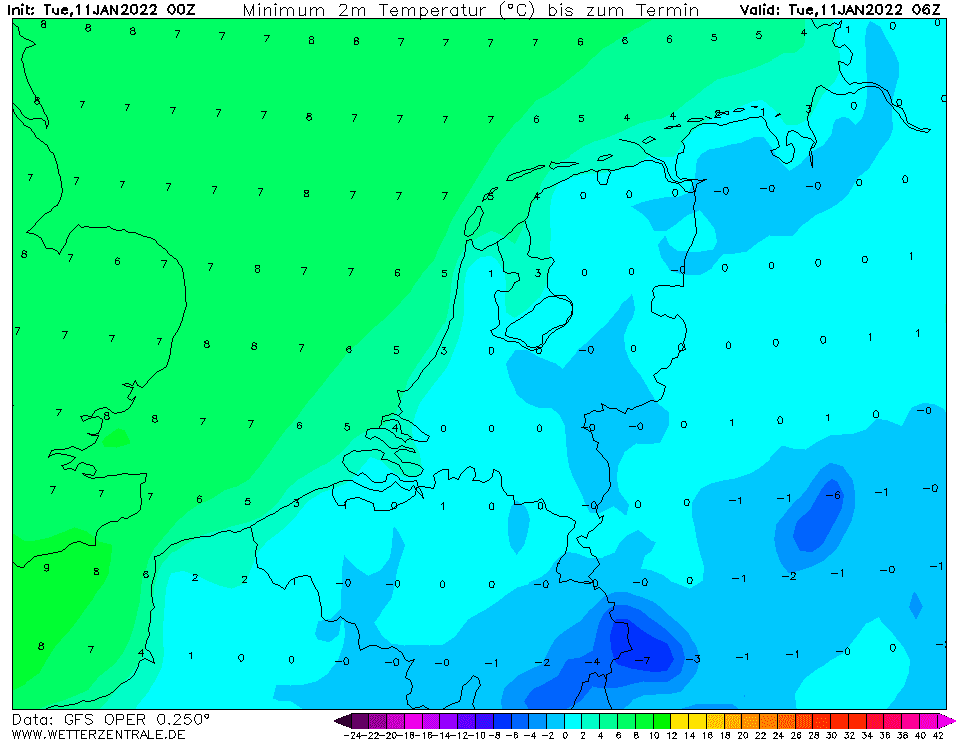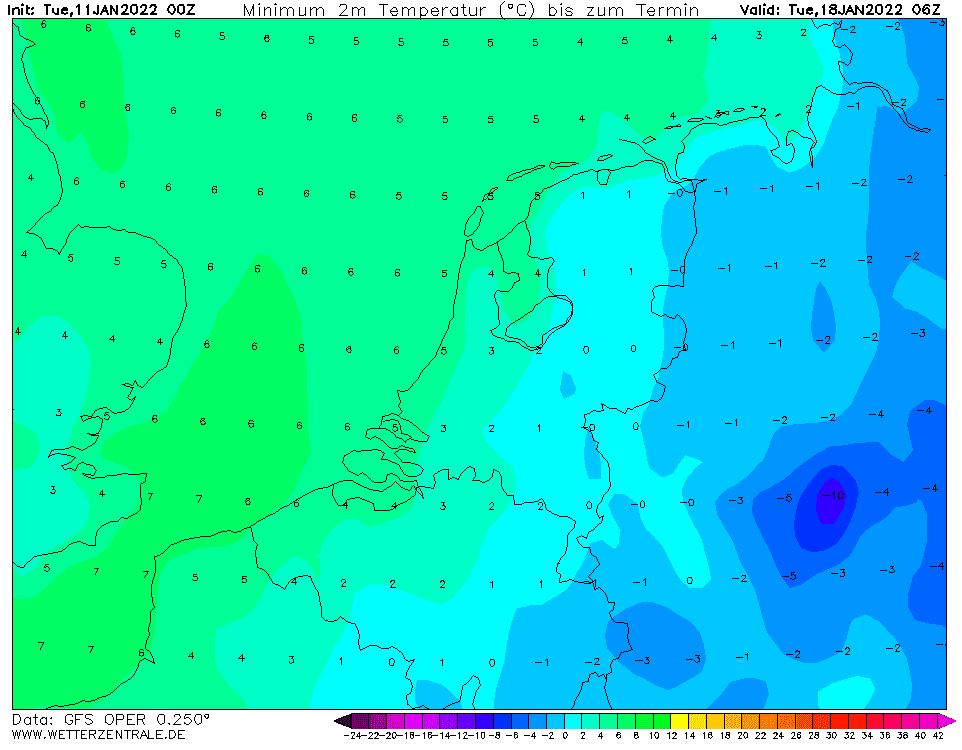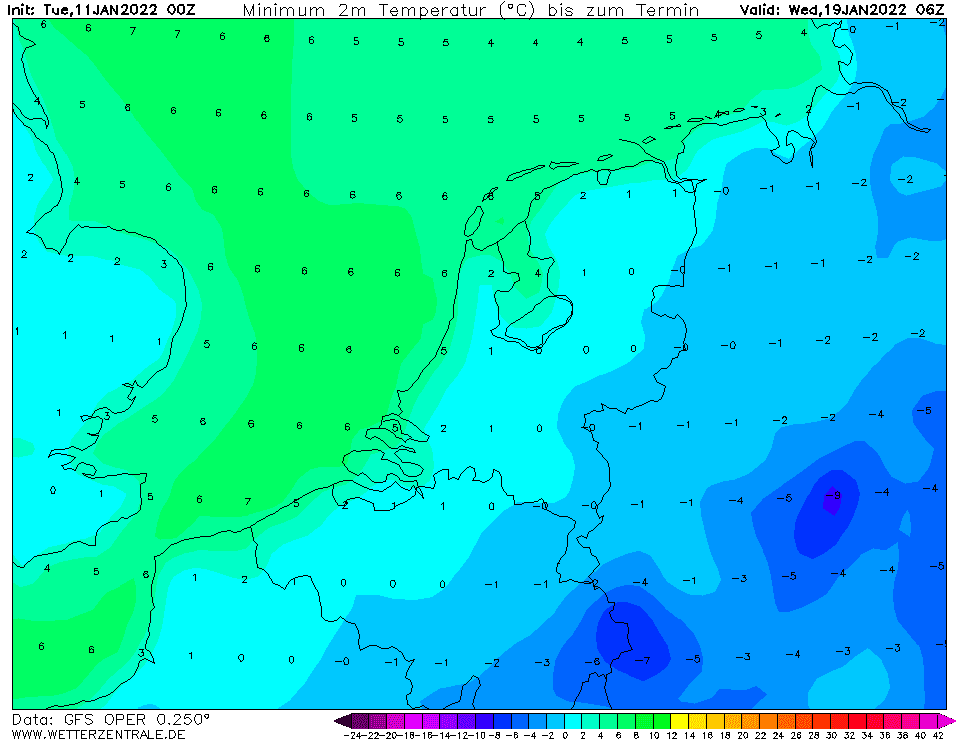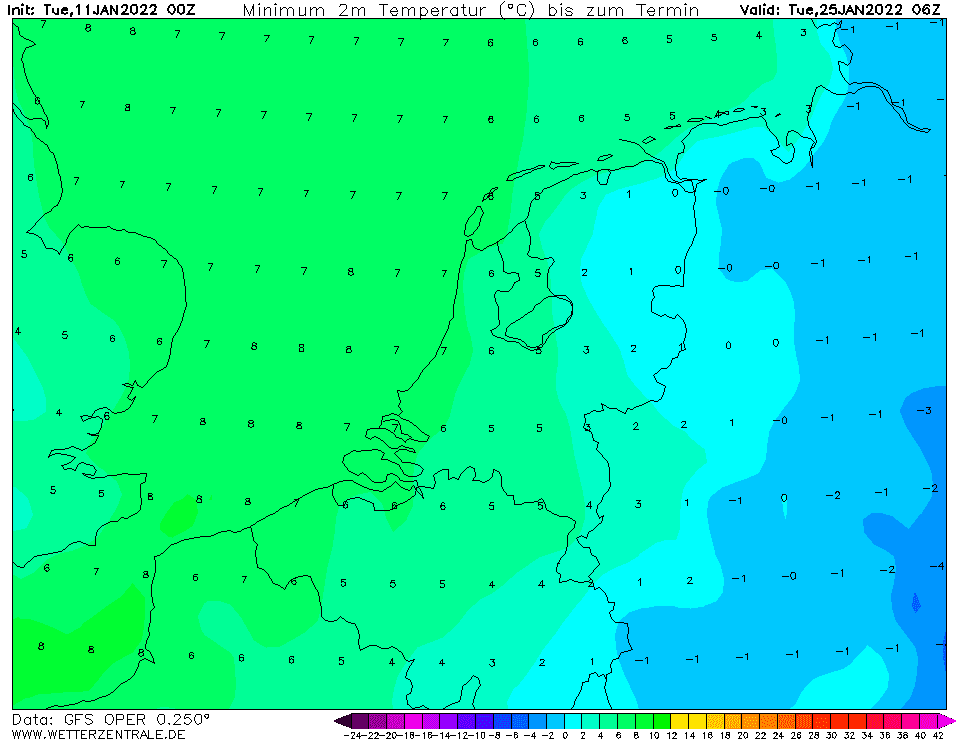 Source: wetterzentrale.de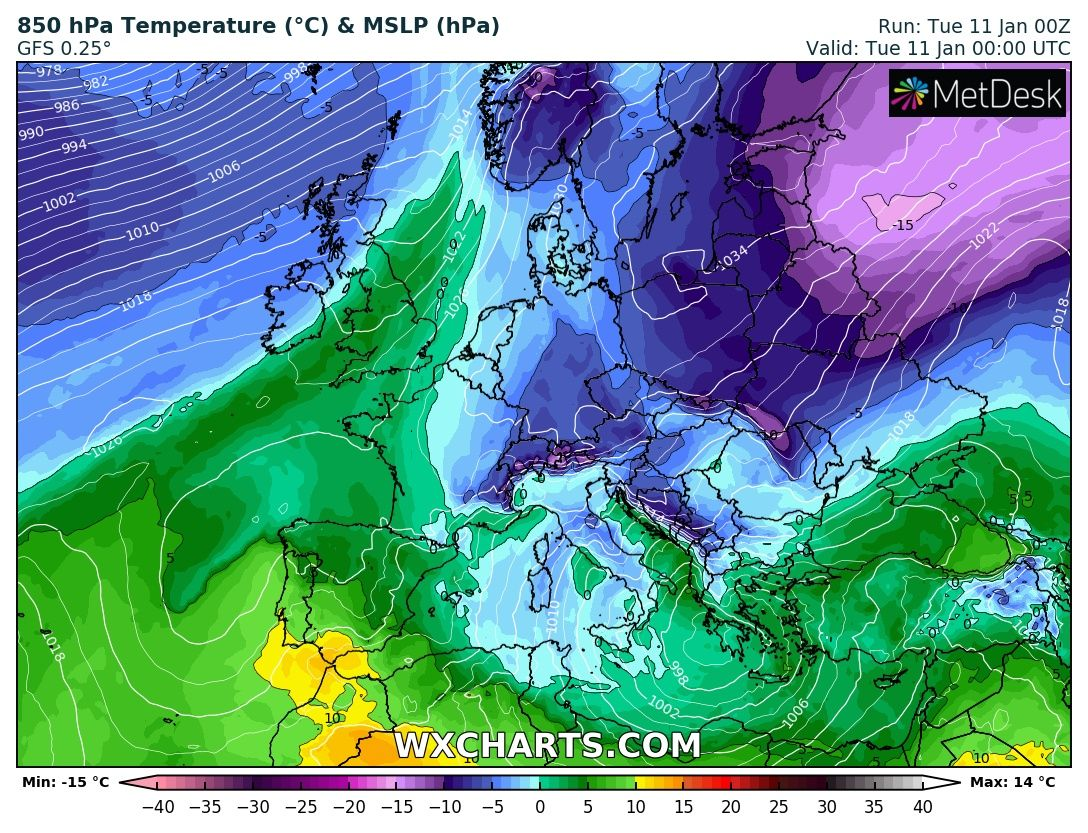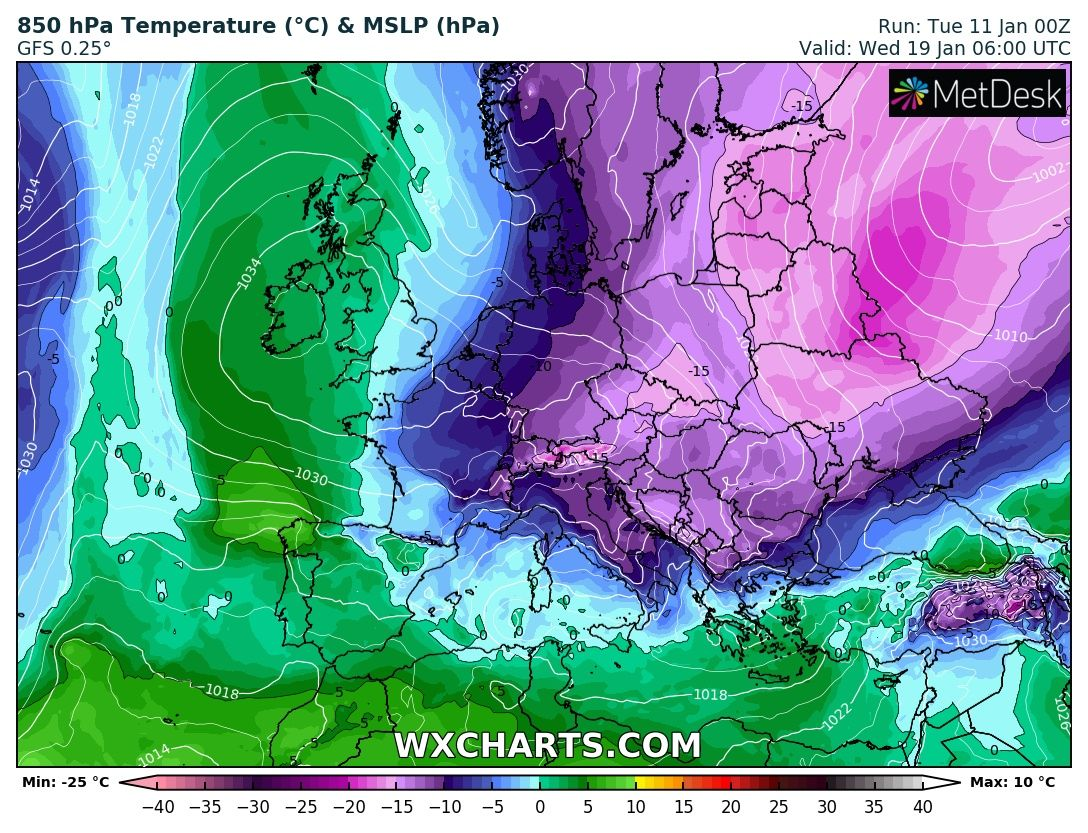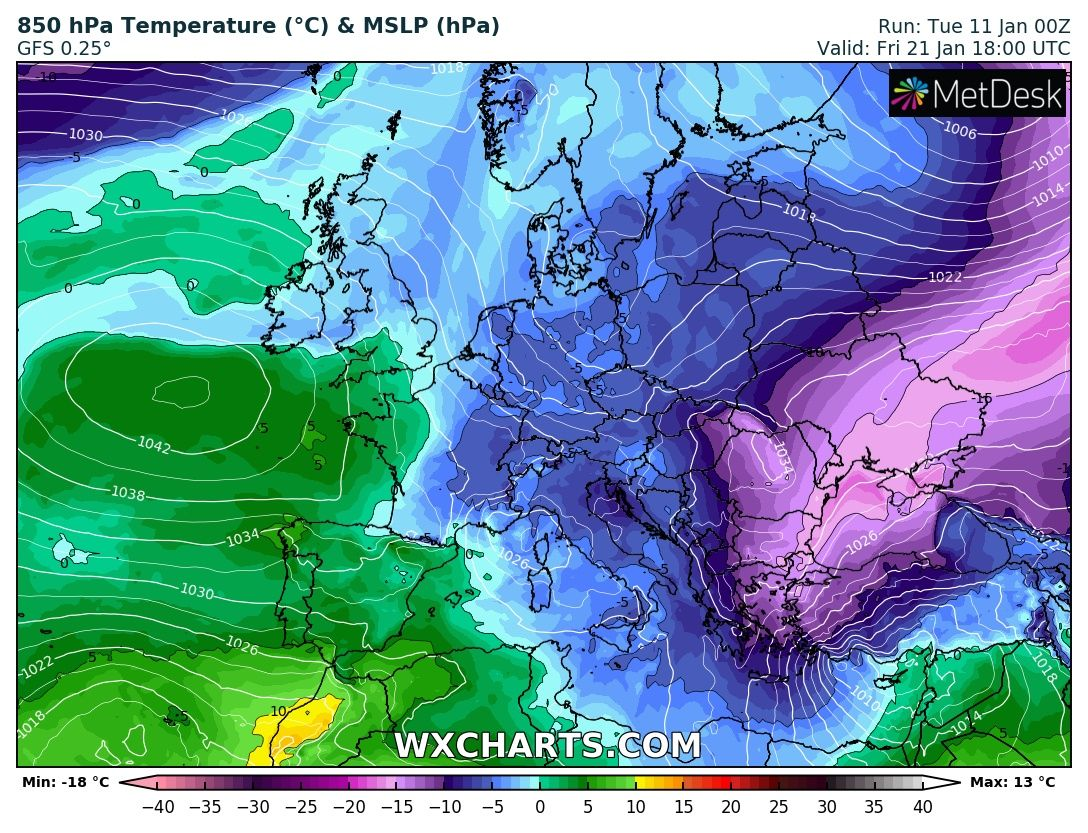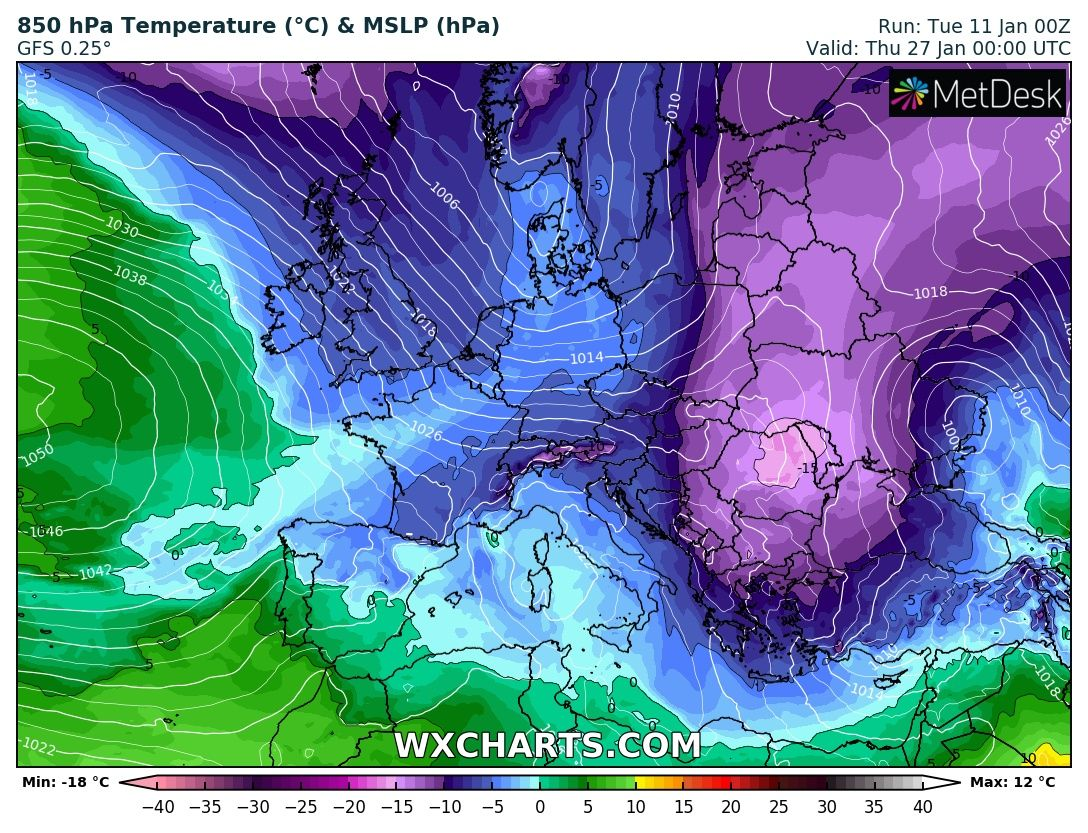 Source: wxcharts.com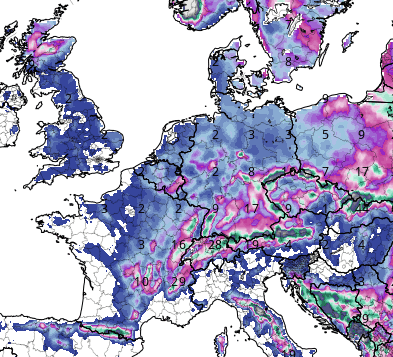 Source: tropicaltidbits (11.11. 00Z)