Frozen sea near Sagiada, Greece after -18,1°C temperatures in lower elevated valleys!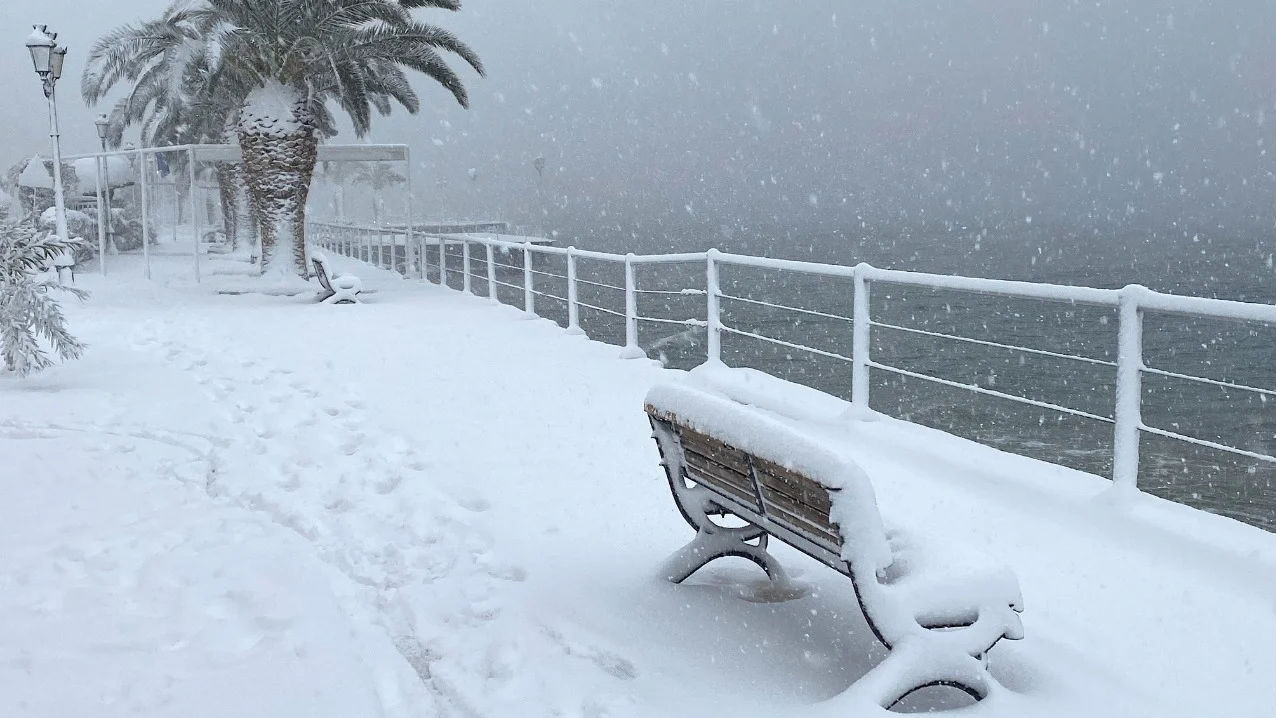 Only in the last articles we informed about extreme snowstorm Elpis, which brought up to 50 cm of snowfall to Athens, 36 cm to Istanbul, the first snowfall on the southern coast of Turkey since 1993 (Antalya, Mugla, Dalaman), up to 25 cm in Jerusalem and 12 cm with 30 cm accumulations in Amman, Jordan /https://mkweather.com/the-worst-blizzard-in-greece-since-1968-athens-50-cm-istanbul-turkey-36-cm-of-snow-florina-173c-and-a-rare-tornado-near-a-snow-covered-island/; https://mkweather.com/antalya-mugla-and-dalaman-turkey-with-the-first-snowfall-since-1993-a-country-with-the-strongest-power-outages-in-history/; https://mkweather.com/jerusalem-under-the-snow-a-possible-strongest-snowstorm-since-1992-the-traffic-collapse/; https://mkweather.com/heavy-snowfall-in-amman-jordan//.
Sea froze in Greece is a once-in-a-lifetime phenomenon.
Frozen sea however appeared on Tuesday, 25. January 2022 at the village Sagiada in Thesprotia, Epirus.
Sea ice, usually found in polar oceans, appeared in Greece as the country was hit extreme winter conditions.
The frozen sea you should notice in the videos below.
Extremely cold air has arrived from Balkan, where historic frosts up to -33,4°C were measured /https://mkweather.com/a-historic-siberian-winter-in-balkan-montenegro-with-an-all-time-national-record-kosanica-334c/; https://mkweather.com/a-peak-of-winter-2021-2022-in-balkan-karajukica-bunari-serbia-311c/; https://mkweather.com/possible-absolute-temperature-records-in-parts-of-bosnia-and-herzegovina-sitnica-295c//.
According to meteo.gr, the lowest value during the Siberian blast being recorded in Lefkochori, Fthiotida with -18,1°C (-0.4°F) /https://greekreporter.com/2022/01/26/sea-freezes-greece//.
A press statement was saying, that 44 from 288 meteorological stations in Greece recorded minimum temperatures below -10,0°C.
Very cold weather is in the region forecast to persist in February 2022, too, later it will shift above Turkey, NE Africa, and the Middle East /https://mkweather.com/ecmwf-forecast-for-europe-until-14-march-2022-early-spring-for-the-british-islands-scandinavia-continental-europe-and-iberia//.
Greece already in the first February 2022 decade therefore should experience the next Arctic blasts – forecast of early-February coldwaves for Europe will be a topic of one of the next Mkweather articles.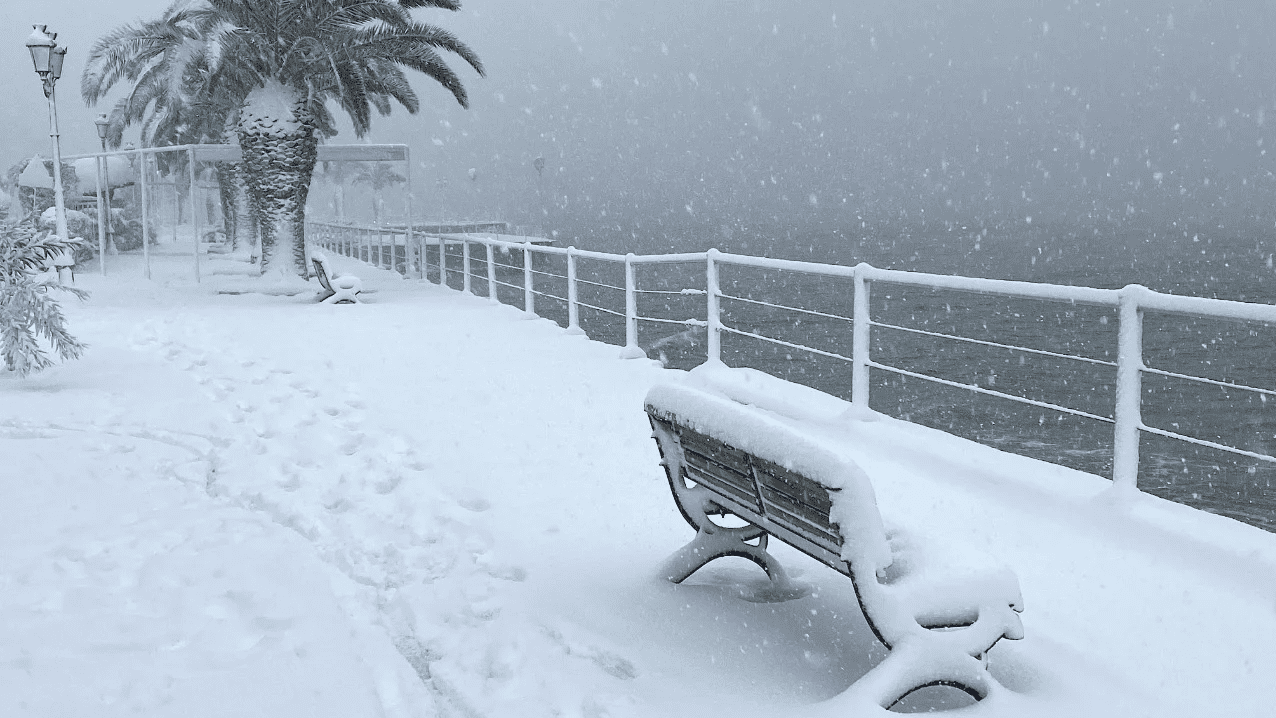 Illustration picture. Source: https://greekreporter.com/2022/01/26/sea-freezes-greece/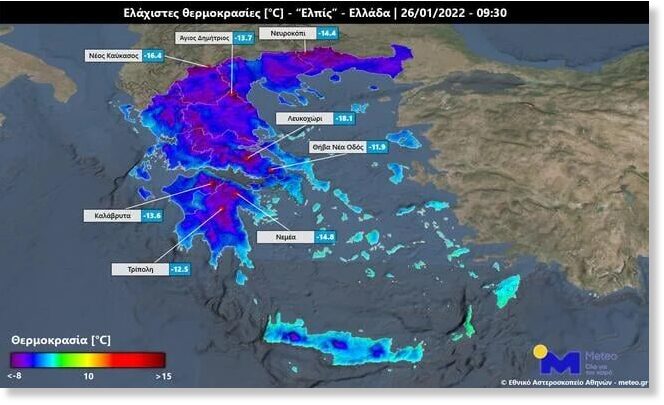 Measured extreme temperatures in Greece from Elpis event. Source: meteo.gr