The next powerful hurricane of the season for Mexico!
Hurricane Rick, Category 2 hit parts of Mexico at the weekend and early this week with widespread damages, and its remnants have shifted already above the USA.
According to rainfall totals estimates, heavy rains up to 500 mm / 20 inches in a very short time have occurred, with subsequent floods in many areas.
Rick hit Guerrero city, Mexico, with wind gusts of 205 km/h and sustained winds of 165 km/h.
A hurricane has arrived not so long after Hurricane Pamela /https://mkweather.com/texas-411c-mexico-418c-before-the-arrival-of-hurricane-pamela-it-has-already-hit-the-land-severe-floods-in-texas-under-watch/; https://mkweather.com/dozens-of-tornado-reports-across-the-midwest-remnants-of-hurricane-pamela-caused-2-deaths-and-rainfall-up-to-12-inches-300-mm-in-texas-too//, which remnants hit heavily Texas and parts of Midwest, too.
Remnants of Rick shifted above the Midwest, the USA, too, and together with other pressure disturbances above the continent, it is causing the next powerful Arctic blast in the USA.
It´s only the first Arctic blast in the USA in the next period (3 peaks are expected: https://mkweather.com/the-usa-hit-3-arctic-blasts-25-10-1-11-30-10-5-11-and-4-11-10-11-2021-the-first-snow-in-many-regions-forecasted/).
Meanwhile, Nova Scotia, Canada, only before a few days reported record temperatures up to +23,3°C / 74°F such remnants of more than a 30-day period of Indian summer above the eastern half of the USA and neighboring Canada.
A Noreaster – Tropical depression 94 L Invest has furthermore brought blizzard conditions and heavy rains and floods from South Carolina to Connecticut – it will be a topic of the next Mkweather article.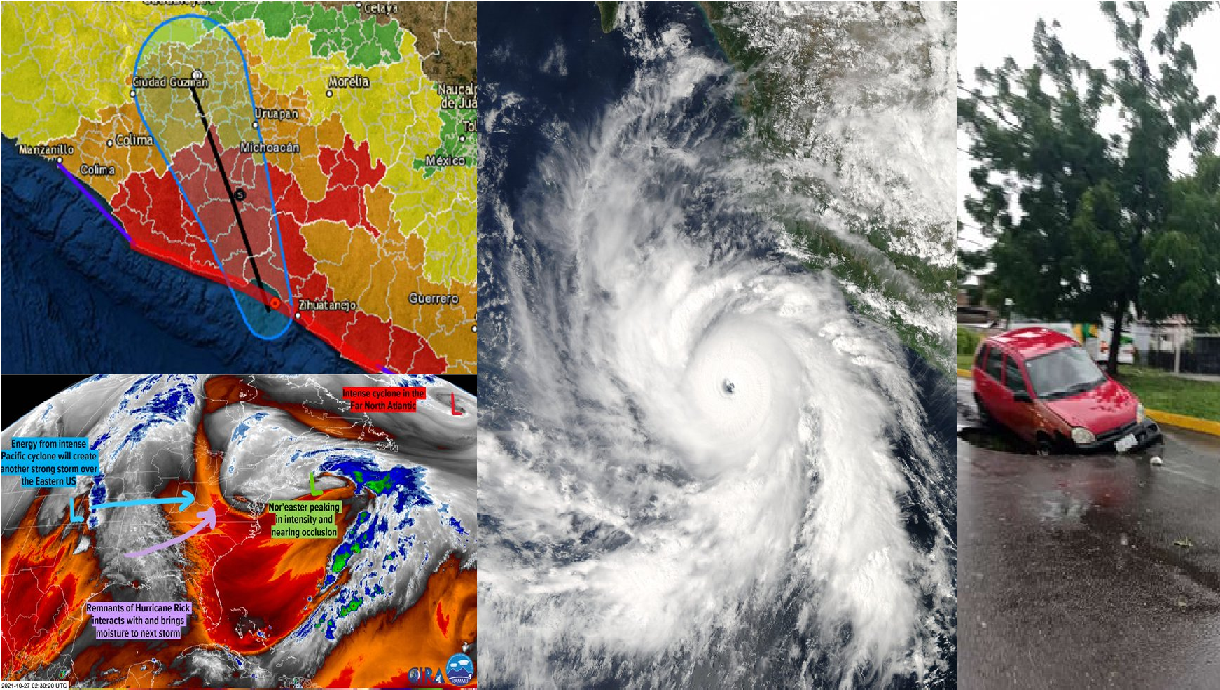 (Visited 44 times, 1 visits today)