Indian summer soon back! Spain / Portugal +34°C, Italy / France / Turkey +30°C, Balkan +27°C, Germany / Hungary / Ukraine +25°C, Benelux / Central Europe +23°C, British Islands / Eastern Europe +20°C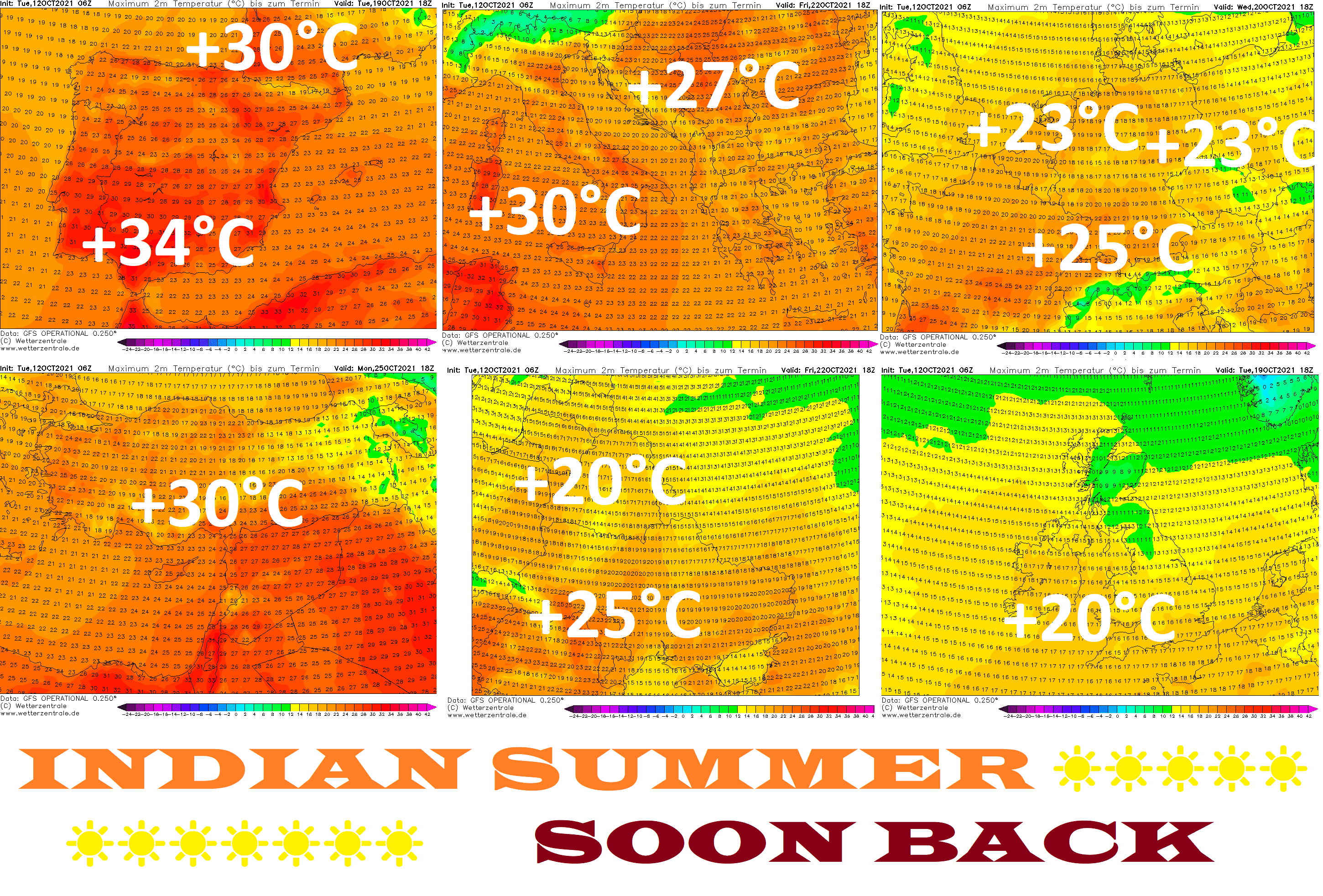 According to the newest GFS outputs it appears, that only a week of cold weather is before us, with a peak already in the next days, with a possible snowing below 1000 MASL and frosts in valleys very rarely up to -10°C /https://mkweather.com/germany-czechia-poland-slovakia-austria-and-switzerland-expects-the-first-snow-below-1000-masl-40-cm-snow-cover-and-10c-in-valleys-snow-possible-in-lower-areas-too//.
Meanwhile, Scandinavia is preparing for extreme frosts up to -30°C and blizzard conditions /https://mkweather.com/extreme-frosts-in-norway-sweden-and-finland-are-confirming-30c-minimum-and-15c-maximum-temperatures-are-possible//.
After a cold period, Indian summer should arrive mainly into parts of Europe sooner, than was forecasted, already around 20. October (a possible peak from Spain to Ukraine between 19.-23.10.) and extremely warm air will shift above large parts of the continent again.
Extremely hot will be in Spain and Portugal, before 20. October up to +34°C (Mkweather estimate), Italy and southern France should reach above +30°C, Balkan +27°C, and southern Ukraine +25°C.
Very pleasant maximum temperatures: +25°C for Germany or +23°C for Poland are forecasted /see maps below/ – in England should be above +20°C, Benelux should reach +23°C and many central European countries very warm +23°C.
British Islands and many parts of Eastern Europe should see above +20°C, in Eastern Europe, maybe the last time in 2021.
Southern Turkey should see above tropical +30°C later, too.
Interesting will be mainly summer days above +25,0°C in Germany and tropical temperatures between +30 and +35°C in Spain and Portugal.
Minimum temperatures in many parts of Europe should remain above +15°C during the warmest nights.
It is possible, that Indian summer-like weather will then continue until late November 2021 in many parts of the Northern Hemisphere and warm air masses will be shifting across Europe in November, too /https://mkweather.com/20c-in-northern-25c-in-southern-mid-latitudes-in-november-2021-untraditionally-late-indian-summer-for-northern-hemisphere-is-confirming/ – 6-week ECMWF forecasts will be updated soon/.
After the last warm summer rays, an extremely cold start of Winter 2021/2022 is forecasted /https://mkweather.com/winter-2021-2022-forecast-extreme-frosts-in-eurasia-in-december-in-north-america-in-february-early-canadian-stratospheric-warming-ne-pacific-blob-la-nina-qbo-and-shift-from-nao-to-nao-such-le/; https://mkweather.com/winter-2021-2022-forecast-a-peak-near-nao-already-in-december-ne-pacific-warm-blob-nao-and-early-spring-in-february-north-america-oppositely-warm-start-cold-end-of-winter/; https://mkweather.com/russian-meteorologists-expect-extreme-winter-around-december-january-2021-22//.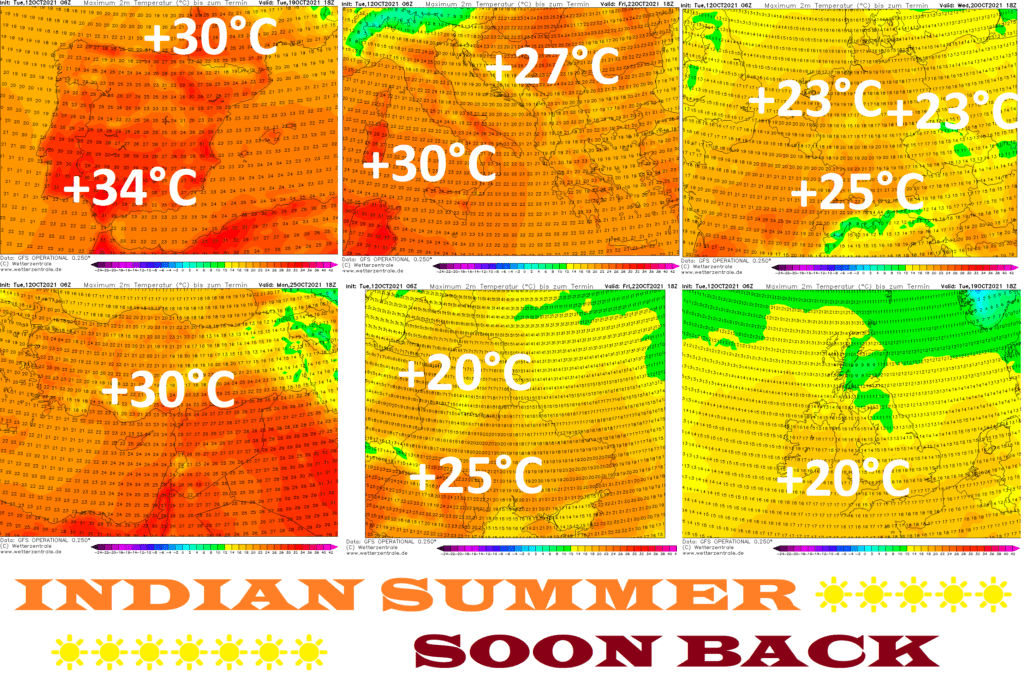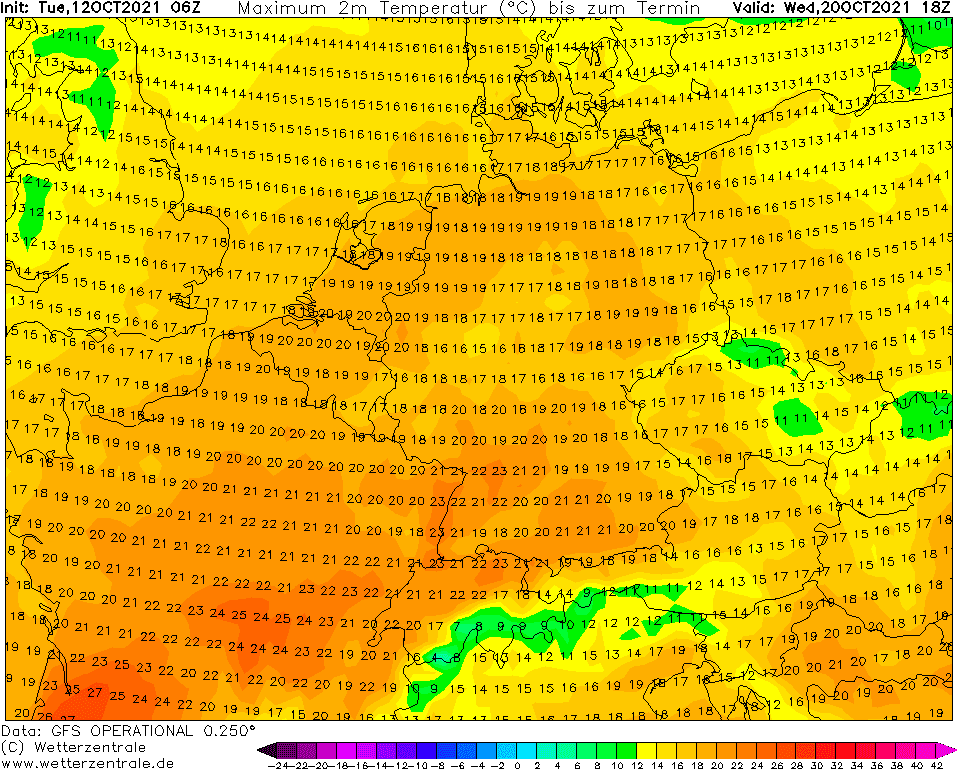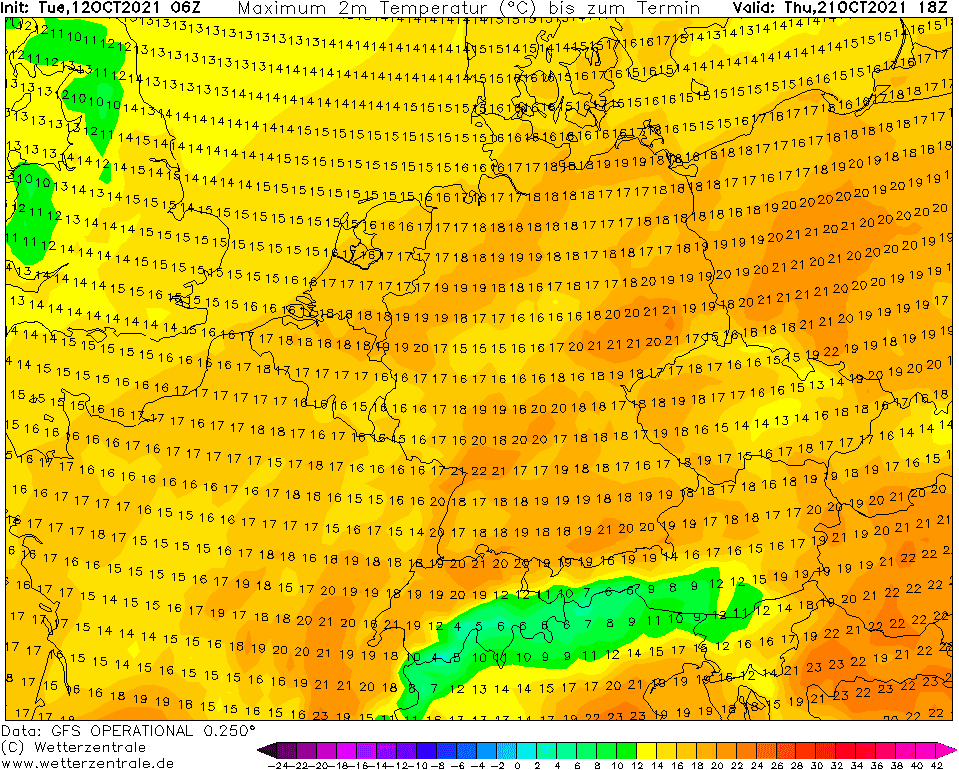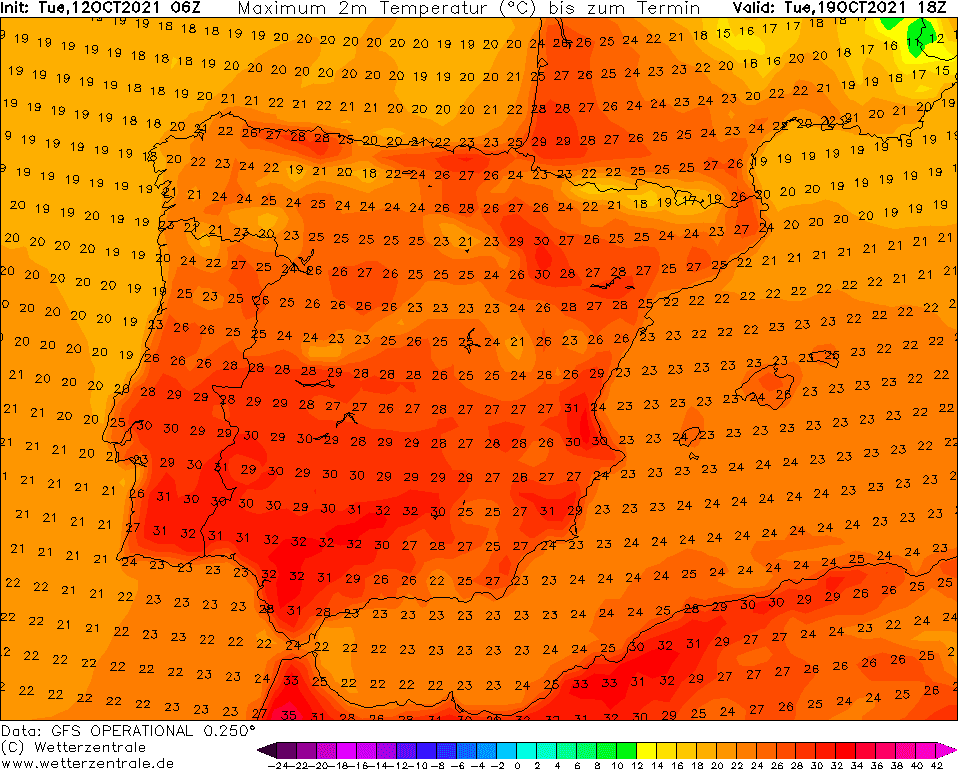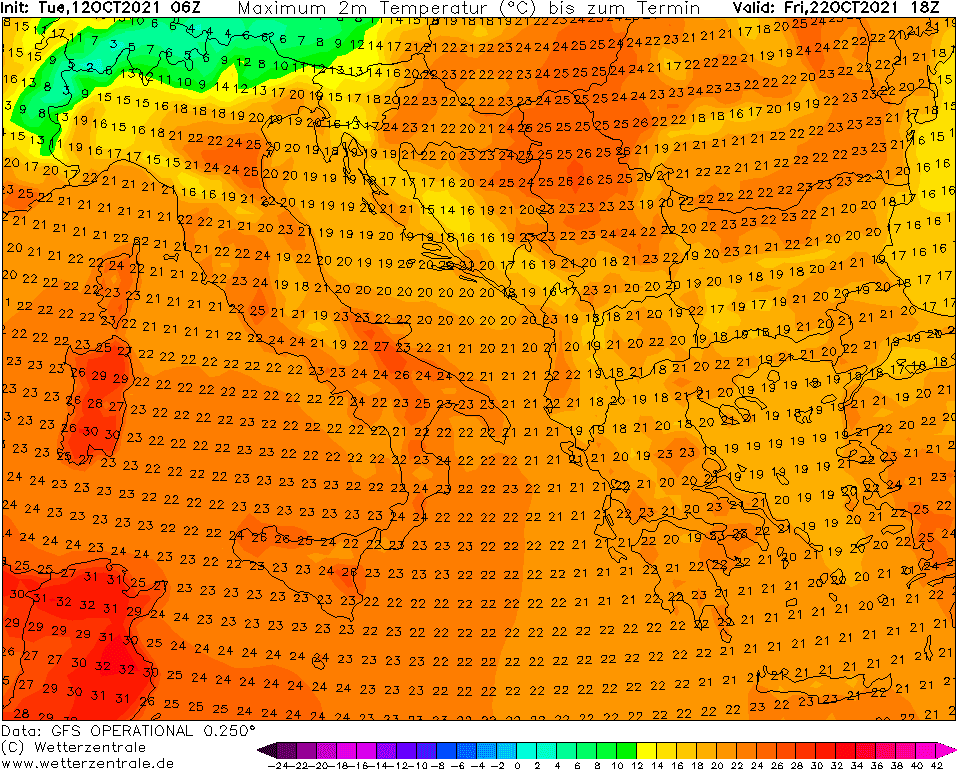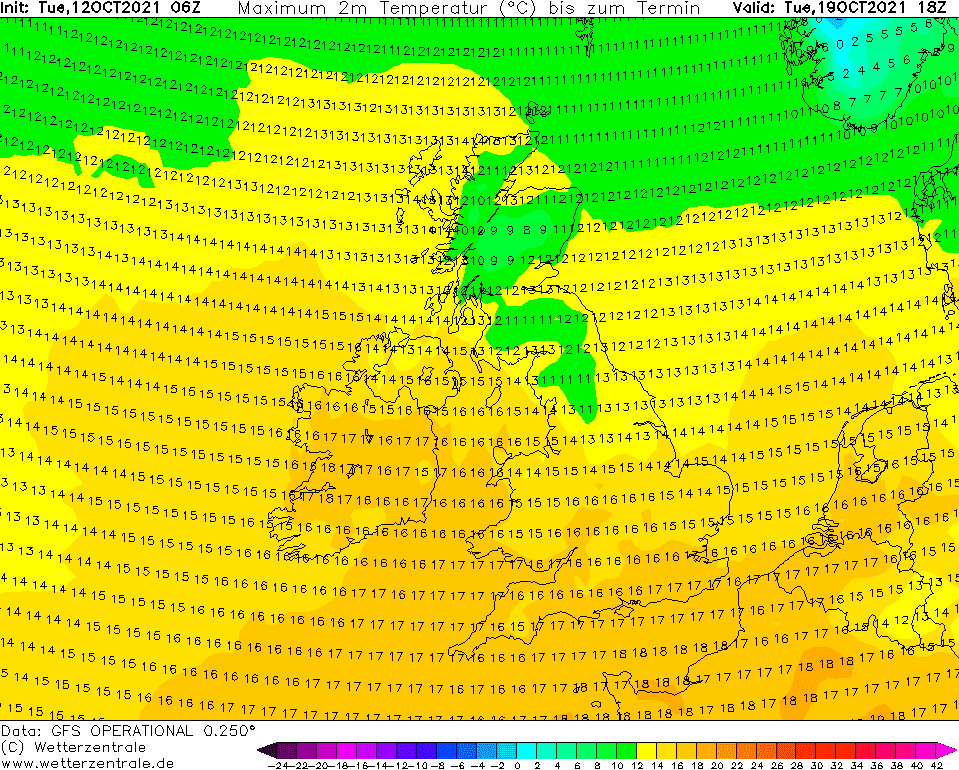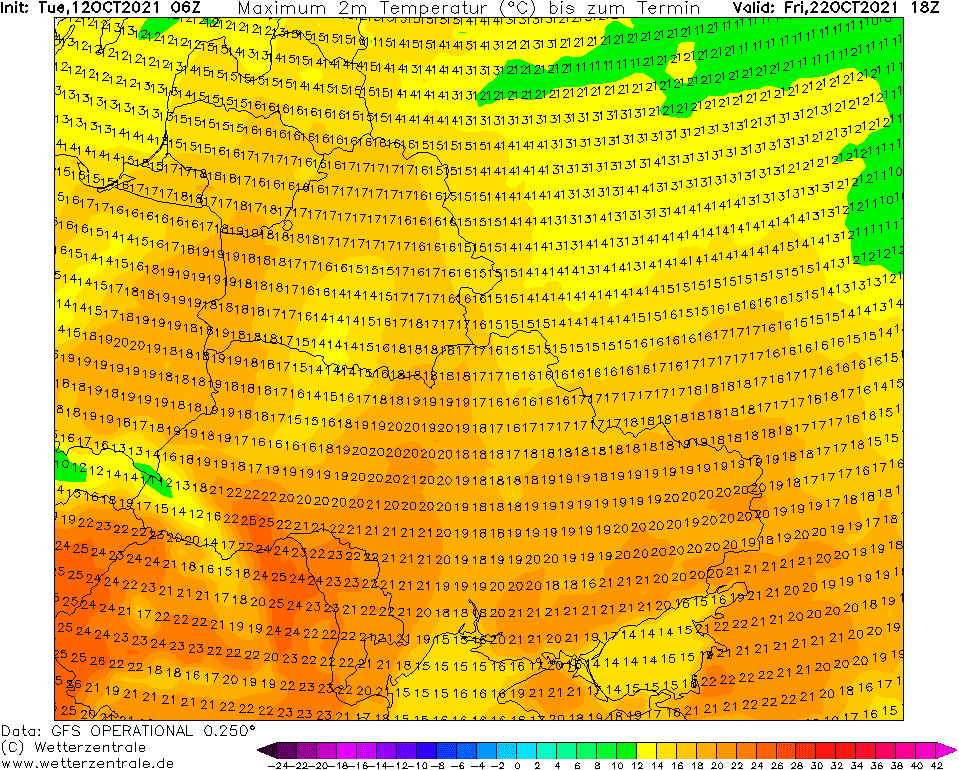 Source: wetterzentrale.de