Liawenee, Tasmania, Australia: -3,5°C in summer!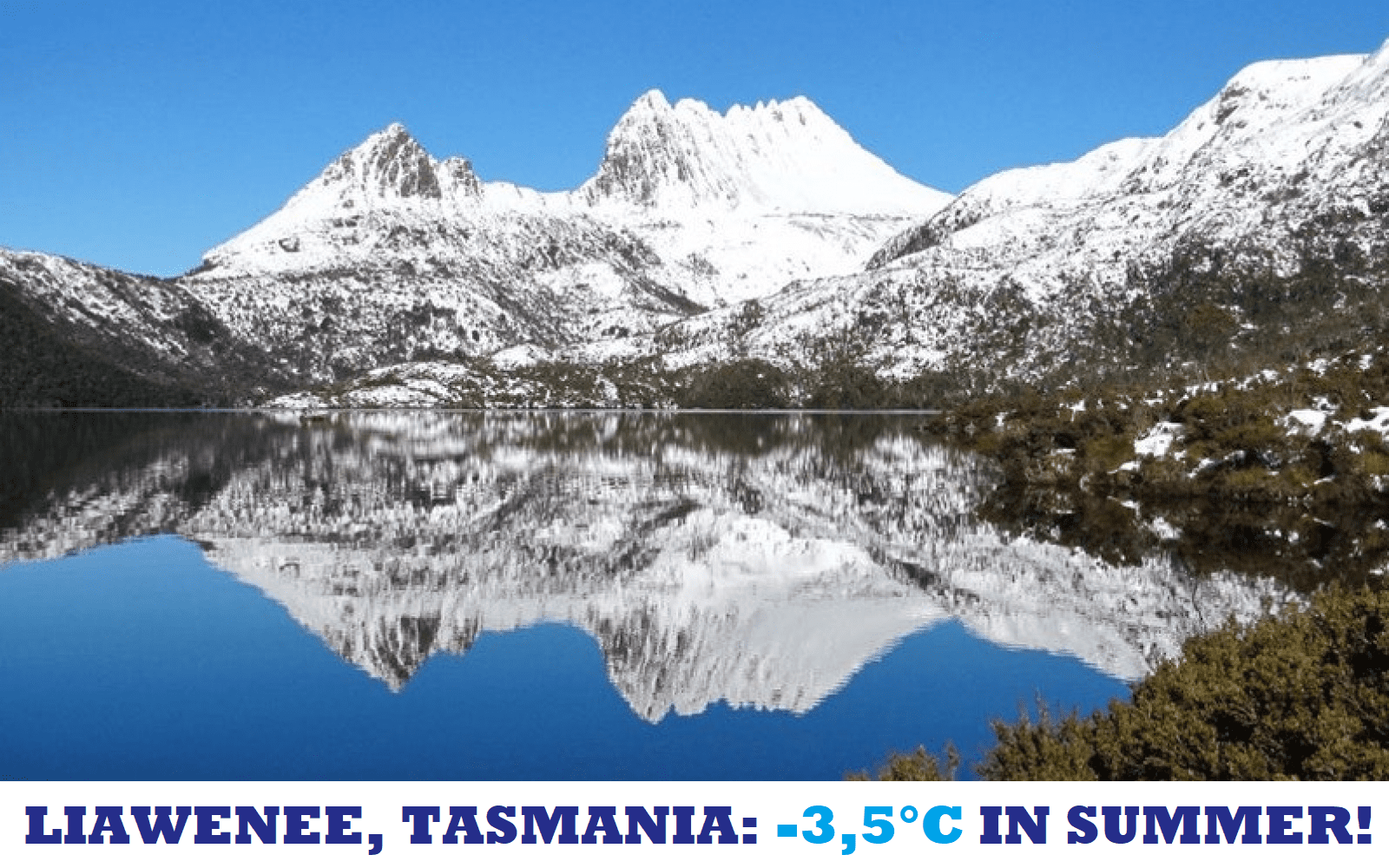 Another cold record from the world!
It appears, that winter season 2022 in Southern Hemisphere can´t wait more and Antarctica is sending the first winter blast in the southernmost, relatively lower elevated parts of the country!
Liawenee, Tasmiania, 1055 MASL, reported on 22.2. 2022 historically low temperature of only -3,5°C, which is only 0,1°C above all-time summer coldest record.
From other stations, Butlers Gorge and Tunnack, minimum temperatures -0,7°C and +0,5°C were reported. Smithton reported +2,7°C, Wynyard +3,4°C, and ground frosts.
All is coming relatively short after powerful Cyclone Dovi, which hit in full power in Oceania and New Zealand /https://mkweather.com/new-zealand-new-caledonia-and-vanuatu-hit-dangerous-cyclone-dovi-post-cat-4-before-its-arrival-extremely-warm-in-new-zealand-and-norfolk-australia-and-papua-with-temperature-records-too//.
Interesting were temperatures during a cold blast in South Australia, too.
In Coonawarra, 57 MASL, ground frost and summer day in once appeared on 22. February 2022, with the minimum temperature +3,4°C and maximum temperature +27,1°C.
In Munkora, South Australia, only +3,6°C was on 21.2. 2022 measured and daily temperatures in a short period dropped from +36°C to +23°C.
Finally, Perisher Valley, New South Wales, 1732 MASL, reported +3,7°C, but earlier in February, +0,2°C was measured at the station already, therefore the Antarctic blob was very strong mainly in Tasmania and South Australia.
In the following months, Antarctic blobs will be more and more frequent – firstly will appear the first strong frosts or spider season, then the first snowfall and maybe rare blizzards.
According to Autumn and Winter 2022 forecasts for Australia and Oceania, still, La Nina pattern is predicted and although it will be weakening, relative stormy weather should continue in many parts /https://mkweather.com/winter-2022-forecast-for-australia-the-next-stormy-winter-in-se-australia-relatively-good-snowy-conditions-oceania-still-with-la-nina-pattern/; https://mkweather.com/autumn-2022-forecast-for-australia//.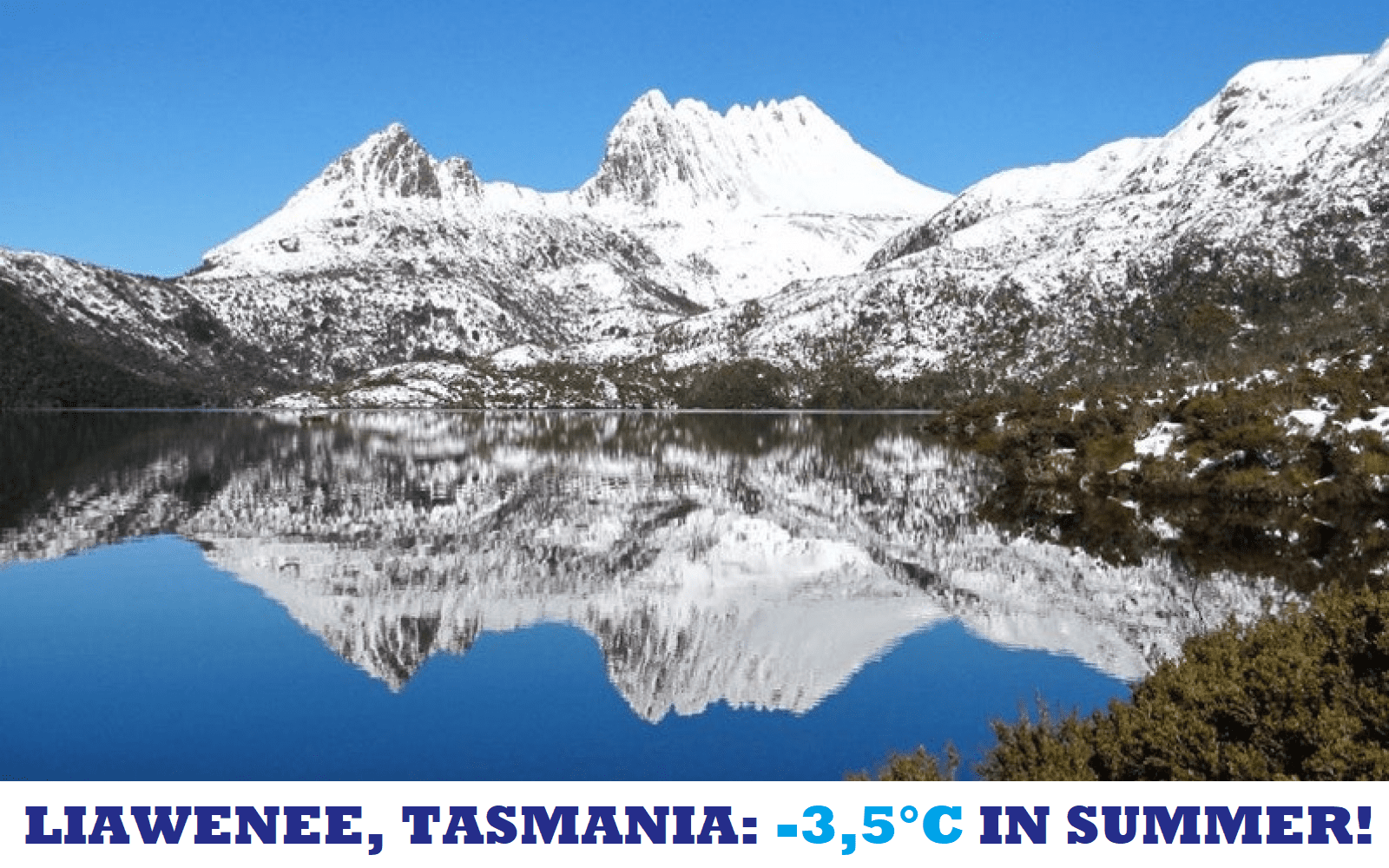 Illustration picture: https://www.discoveryholidayparks.com.au/caravan-parks/tasmania/cradle-mountain-cradle-mountain/see_do