Northern Italy with -15°C in lower situated areas! Rare snow in Sicily and Sardinia forecast!
MK
December 1, 2021
2 min read
Extremely cold weather hit already Italy and parts of Western Balkan.
From northeasternmost parts of Italy, Fusine (border region with Slovenia and Austria), only -15°C was on 30. November 2021 measured!
The village is situated only around 800 MASL.
Similar temperatures, around -10/-15°C should be measured in parts of Slovenia and Austria – Ratece in Slovenia, 864 MASL, reported on 30. November only -12,5°C.
Meanwhile, the warmest parts of Europe – Sicily and Sardinia are preparing for snowing in the mountains, regionally including populated areas below 1000 MASL, too!
All Italy was at the end of November 2021 in very cold air 0/-5°C, in the north -5/-10°C, in the Alps below -15°C in 850 hPa which means good conditions for fall of snow border into populated Alpine and Apennine basins and valleys, around 500 – 1000 MASL.
Frosts and rare snowing should however in the next period – mainly until 10. December 2021 appear along the coasts or in lowlands in Po Valley, too.
Only in the last articles, we were informed about extreme frosts in Grenoble, southern France, 384 MASL, where the lowest November temperatures possibly minimally in the last 50 years were measured /https://mkweather.com/grenoble-france-384-masl-100c-the-coldest-temperatures-in-the-region-minimally-in-the-last-50-years//, extreme temperatures in French valleys below 1000 MASL up to -19,6°C /https://mkweather.com/combe-de-loscence-france-196c-in-975-masl// and we looked at extreme snowfall in Switzerland (50 cm in 800 MASL), Austria ( 40 cm in 700 MASL) and continental Europe /https://mkweather.com/linthal-switzerland-800-masl-with-05-meters-of-snow-koetzchach-austria-40-cm-next-3-days-will-come-the-next-snowfall/; https://mkweather.com/europe-hit-severe-snowstorm-10-30-rarely-up-to-50-cm-of-snow-is-reported-from-eastern-france-central-europe-baltic-region-and-balkan//.
NAO index is anomalously low /https://mkweather.com/nao-index-falls-to-2-0-the-lowest-value-since-legendary-35c-frosts-in-europe-in-january-february-2021-or-206c-in-april-2021// and outlooks still extremely cold /https://mkweather.com/long-term-forecast-until-2-january-2022-extreme-arctic-winter-in-europe-until-new-year//.
According to the newest materials, the warmer period will come to Europe only between 10.-15. December and after 15. December, the next coldwaves and blizzards will be possible.
All is developing in agreement with Mkweather Winter 2021/2022 forecasts (materials with many links here: https://mkweather.com/winter-2021-2022-forecast-for-northern-hemisphere/).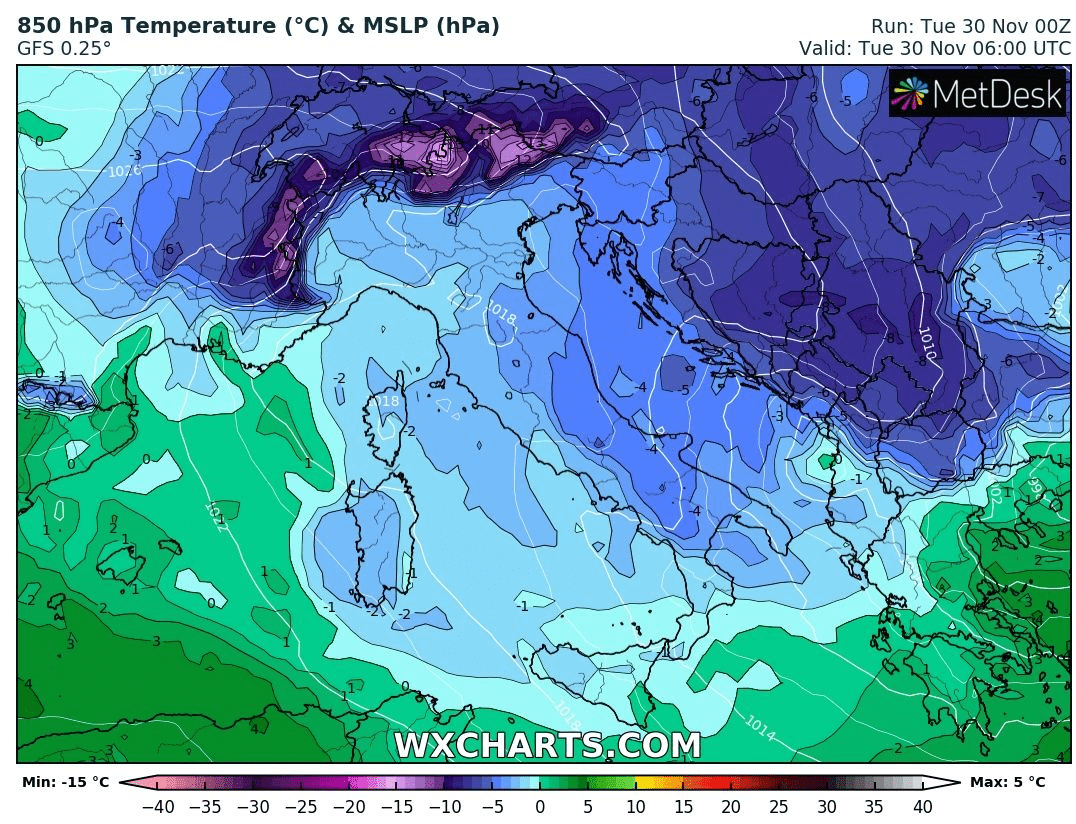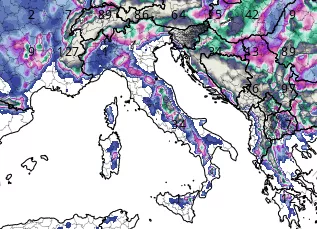 Source: tropicaltidbits.com