Spider season in Australia is thanks to 50-year floods extraordinarily strong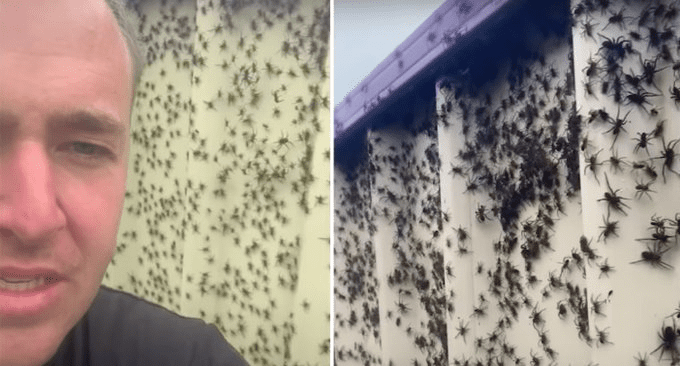 After the coldest La nina summer since 2012 and the wettest summer since 2017 /https://mkweather.com/la-nina-in-australia-the-coldest-summer-in-9-and-the-wettest-in-4-years// Australia still reports very stormy Autumn 2021.
Last period has brought into populated parts of Australia – mainly in Sydney region, New South Wales, the worst floods in 50 years /https://mkweather.com/historical-floods-in-australia-rare-waterfalls-in-uluru-sydney-region-under-50-year-water// and even, Uluru rock changed into waterfall area.
After extreme rainfall, one of the worst spider season for decades is coming and flooded parts of Australia reports spider attacks.
They are everywhere – in fields, in the streets but too at home. Some inhabitants are already very desperately, although, almost all aren´t deadly.
Disturbed people are making videos from their homes and share on social sites or Youtube. And in some cases it looks seriously scarry, with limited life in houses such these.
If not wildfires, so floods, hailstorms and spiders – wild Australia every year brings something different.
According to Mkweather Autumn 2021 forecsat for Australia and Oceania, very stormy trend will continue across the continent during March, April and May 2021, too /https://mkweather.com/autumn-2021-forecast-for-australia-2021//.
While in the north, the next tropical cyclones should threaten population, in the south persisting heavy rains and severe storms are possible.
In Southern Hemisphere, problems with floods were reported during last period in Argentina – Uruguay – Brazil /https://mkweather.com/buenos-aires-montevideo-and-santa-katarina-region-after-extreme-storms//, Namibia, Angola and Congos /https://mkweather.com/namibia-and-angola-after-floods-at-the-end-of-season-of-rain/; https://mkweather.com/devastating-floods-hit-kinshasa-and-brazaville-dr-congo-congo-africa-extreme// and northern parts of South America /https://mkweather.com/floods-are-shifting-to-northern-south-america-problems-reports-peru/; https://mkweather.com/45-dead-23-injuried-after-march-2021-floods-in-colombia//. In many cases its a result of colder and stormy La nina.
According to long term forecasts for an year 2021, e.g. /https://mkweather.com/big-agricultural-forecast-for-the-world-2021-weather-patterns-nao-signals-and-enso-signals-mk-2021//, only in Autumn 2021 and Summer 2021/2022, transition to hot and dry El nino is possible.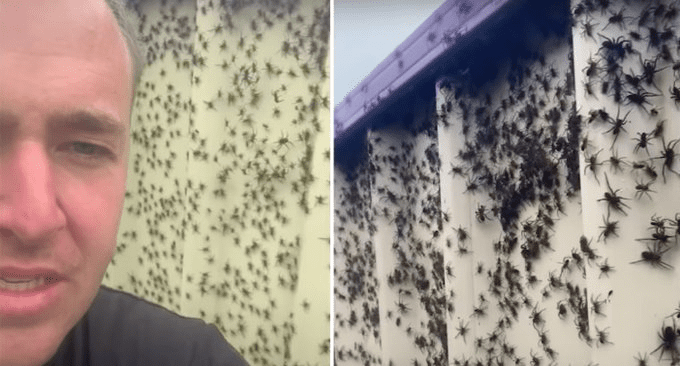 Read more:
Wednesday brings summer: Paris +27°C, Frankfurt aM +26°C, London +25°C, Wroclaw +24°C | mkweather
Canada under the snow, spring is coming very slowly | mkweather
India and Pakistan with heatwave, after floods and snow in the mountains | mkweather
Middle East almost +45°C, its very early, Central Asia +38°C already | mkweather
The UK -10°C, Greece +35°C? Extreme temperature differences across Europe after an Easter? | mkweather