The first heatwave of the summer season will come very early! 26.2.-5.3.2022: the Mediterranean +30°C, continental Europe +25°C, British islands / Scandinavia up to +20°C!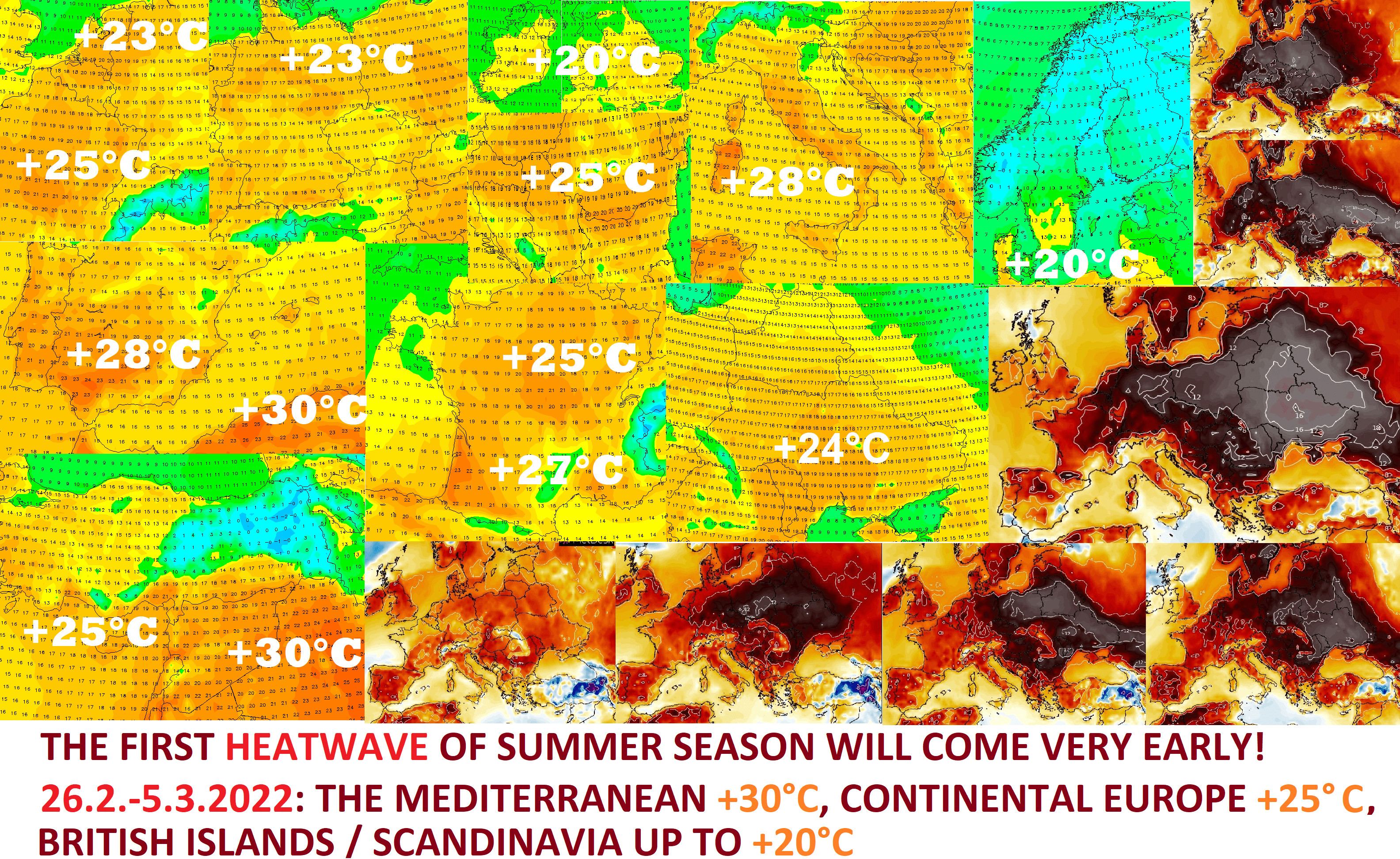 Already in the last article, we informed around interesting temperatures in parts of Central Europe already on Thursday, 17. February 2022 /https://mkweather.com/20c-in-slovakia-hungary-and-austria-already-on-thursday-17-2-2022-very-close-to-all-time-winter-records//, possibly with an exceeding of a threshold +20°C, but now, we will look at an even warmer forecast for the period around 26. February – 5. March 2022 in Europe.
This period is predicted to come above all continent extreme early-spring heatwave – it will be the first heatwave of the summer season 2022 and temperatures should be reaching extremely high values, very rarely up to +30°C in the Mediterranean, +25°C above continental parts of Europe and Balkan and up to +20°C in the British Islands (England) and Scandinavia (Denmark, or maybe southern Sweden).
This heatwave will be long and will start with milder temperatures at the end of February, while it will be peaking in early March 2022 with possible historically high temperatures in many countries.
Very warm air will spread from NW Africa above Iberia, France to Italy, British Islands, continental Europe, Balkan, all Scandinavia (!) and Eastern Europe.
Even in Ukraine, up to +24°C should be possible and summer +25°C should be measured after long-lasting winter conditions in southern Turkey.
Above Benelux, temperatures up to +23°C, maybe +24°C will be possible, similarly above Germany or Poland.
Foehn in the Alps should bring a very rare summer day (above +25,0°C), the first in Central Europe of the season.
Skies should be brilliant during some days and this type of weather will be more than very good for outdoor activities.
In the mountains, however, deadly avalanches will be possible.
A persisting drought thanks to NAO+ will be however bad for agriculture or gardens /https://mkweather.com/92951/; https://mkweather.com/extremely-warm-and-sunny-spring-minimally-until-20-march-2022-late-season-frosts-or-snow-should-come-at-the-end-of-march-and-in-april-2022// and extremely warm weather should continue sometimes until early April 2022, when late-season frosts will be possible /https://mkweather.com/will-bring-early-april-2022-extreme-frosts-in-europe-and-damage-to-harvest-there-are-the-first-signals//.
NAO and ECMWF forecasts will be updated on Mkweather soon, firstly however we will look at the end of Winter 2021/2022 in the USA and Canada.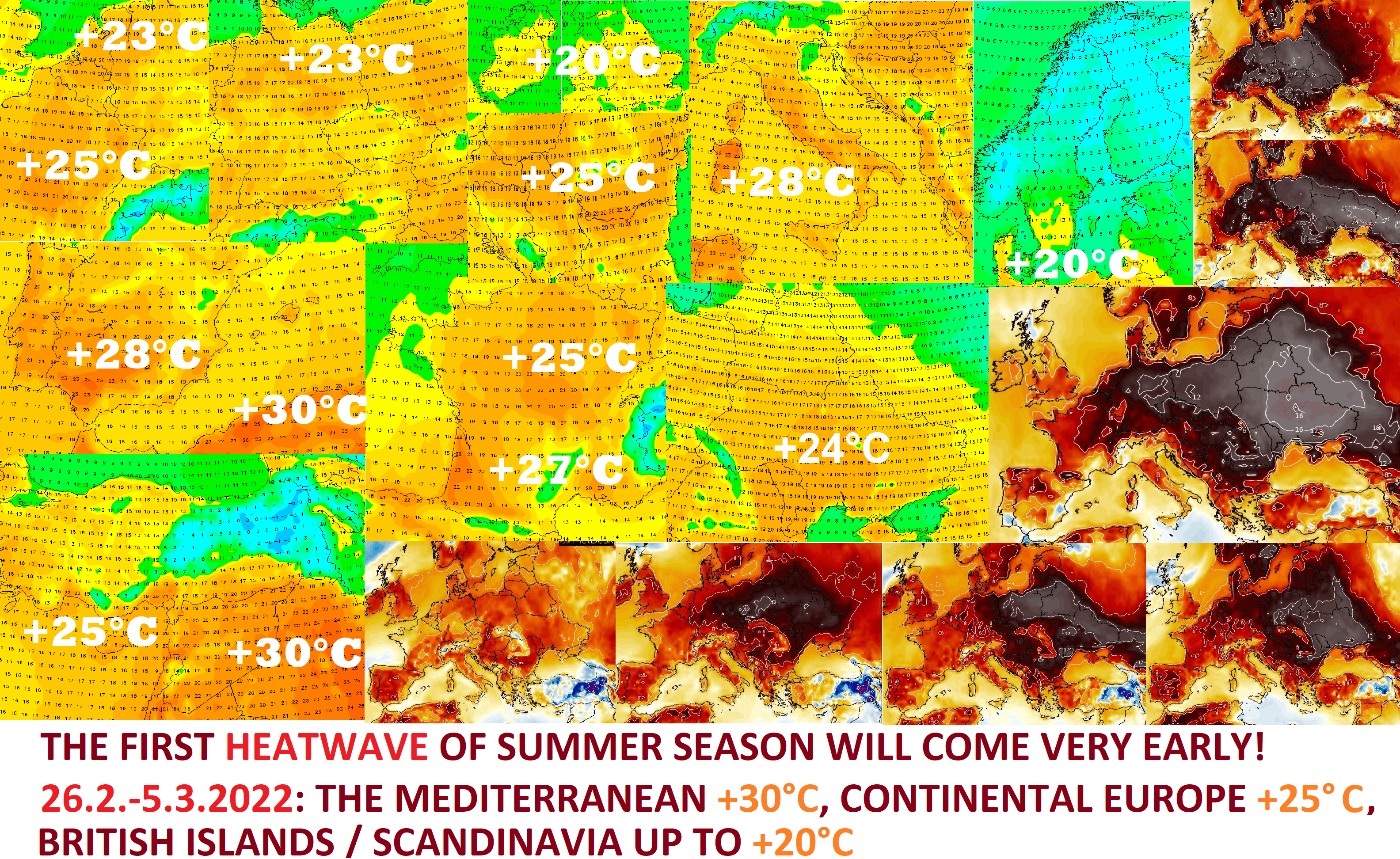 Illustration picture: wxcharts.com, wetterzentrale.de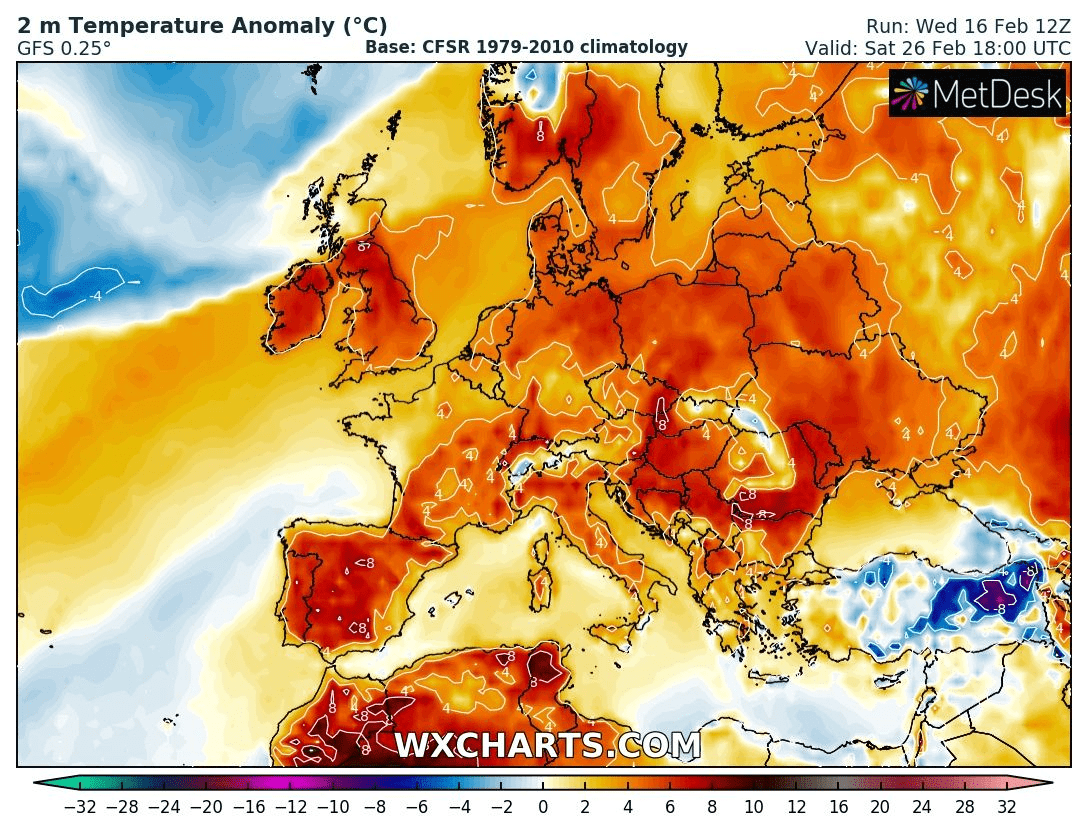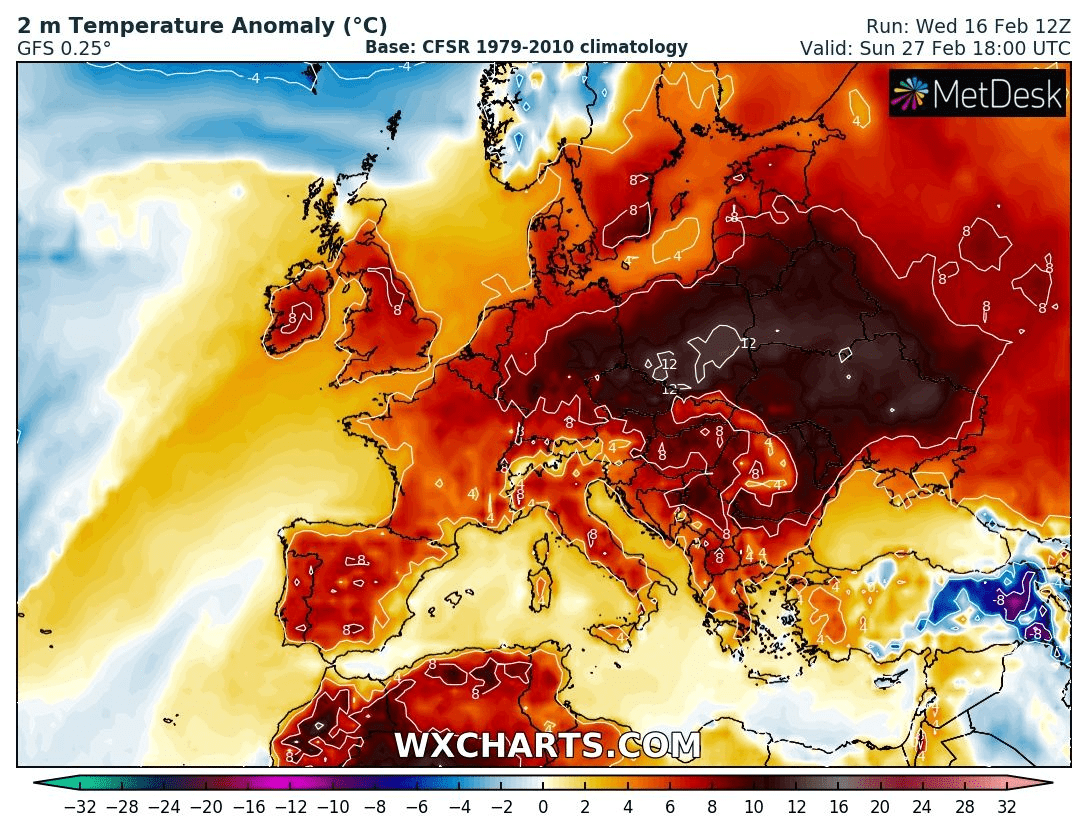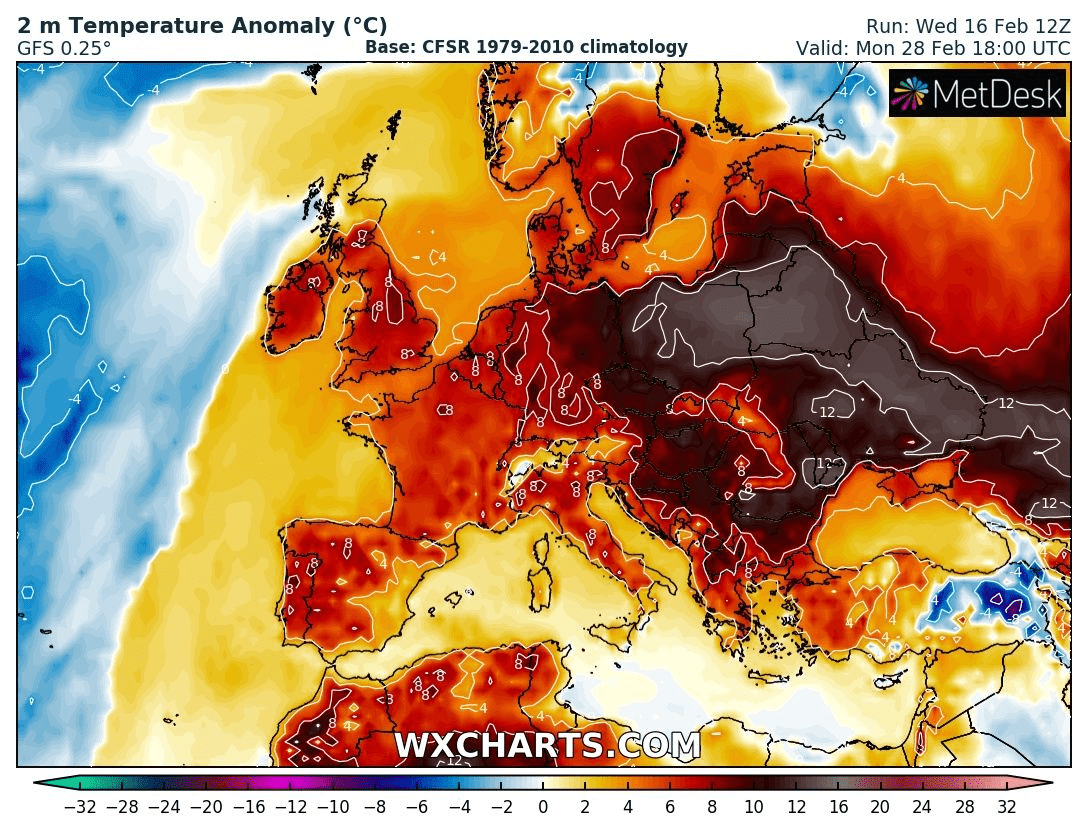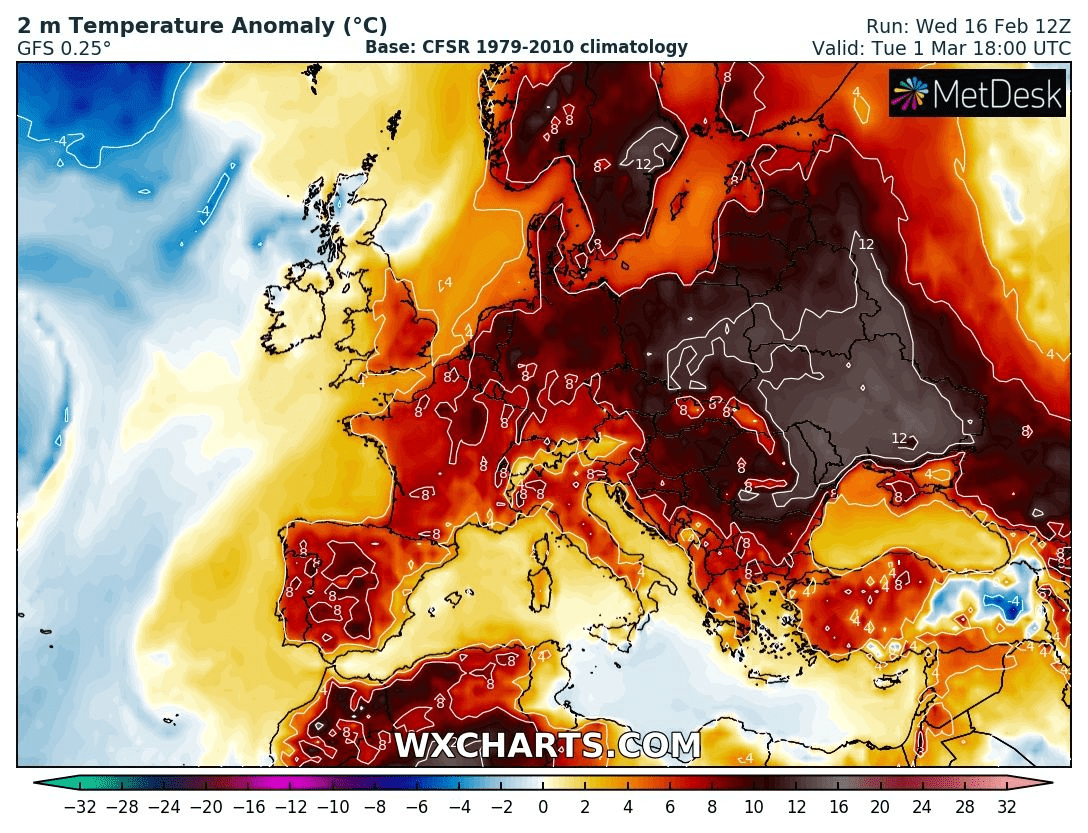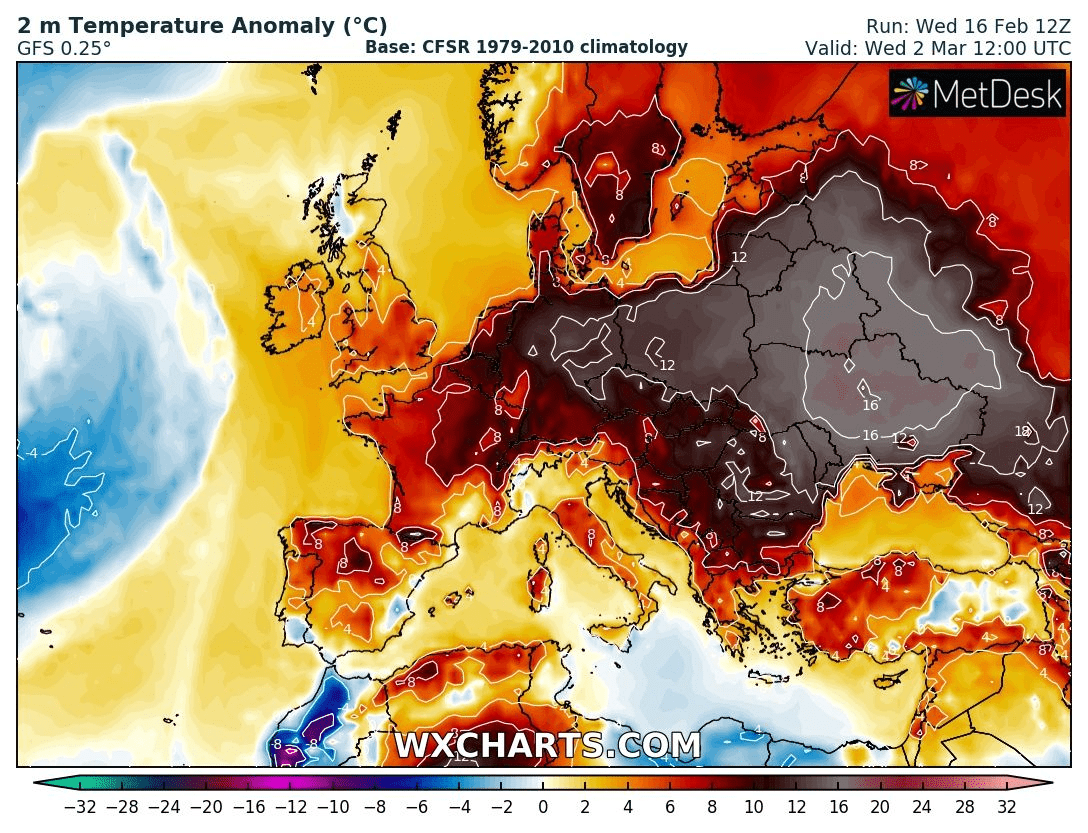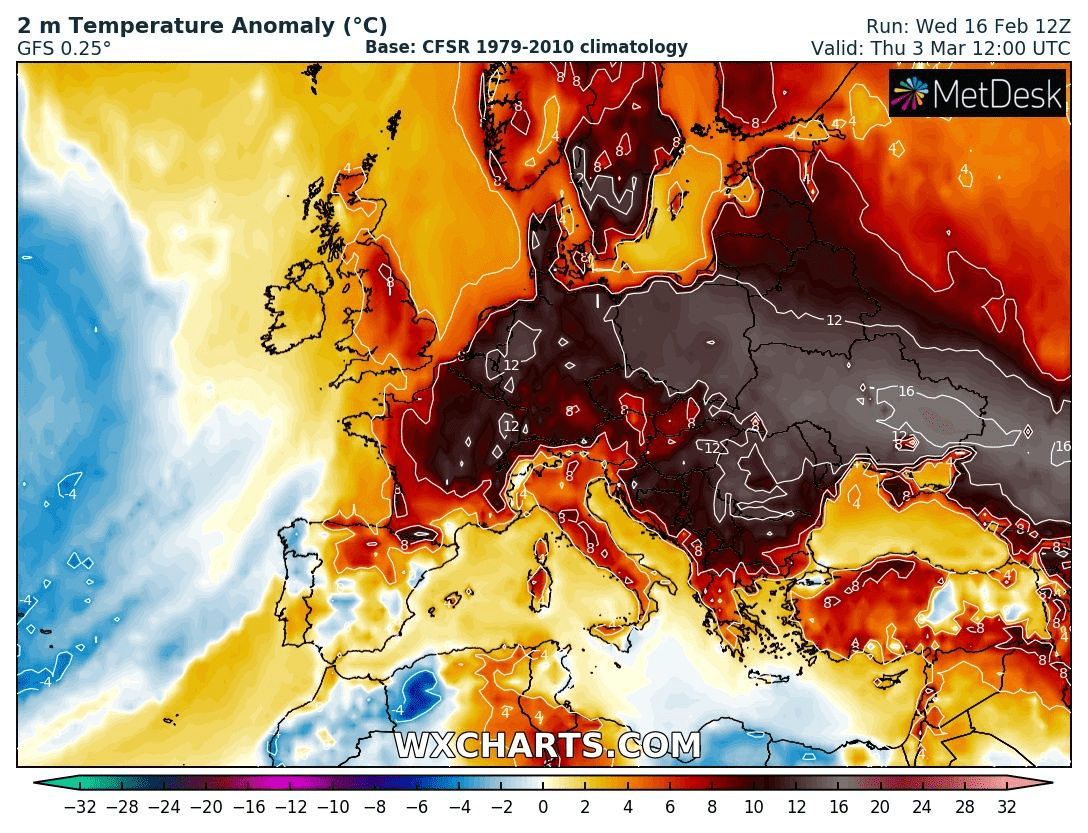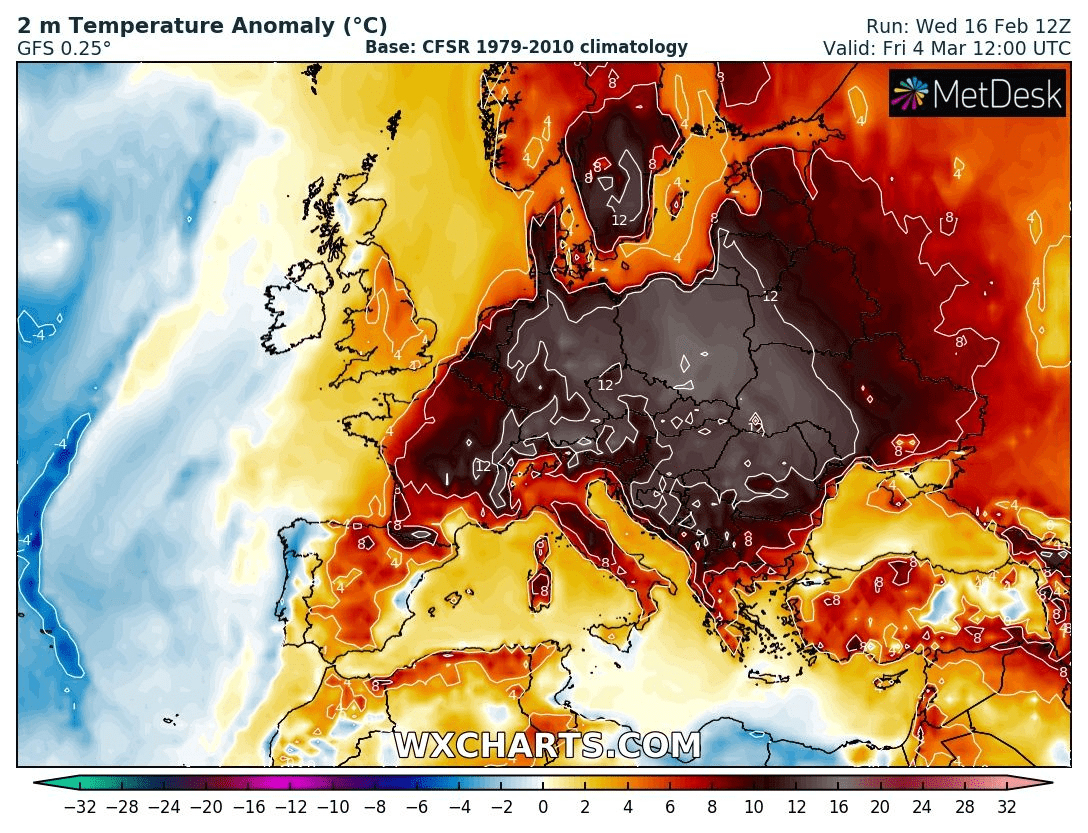 Source: wxcharts.com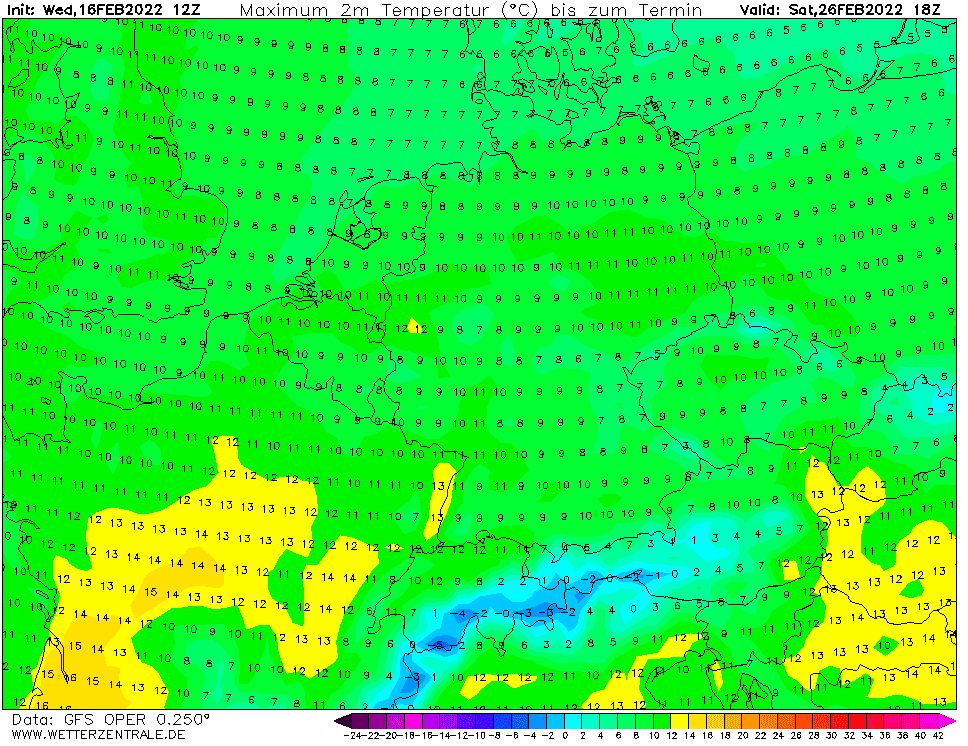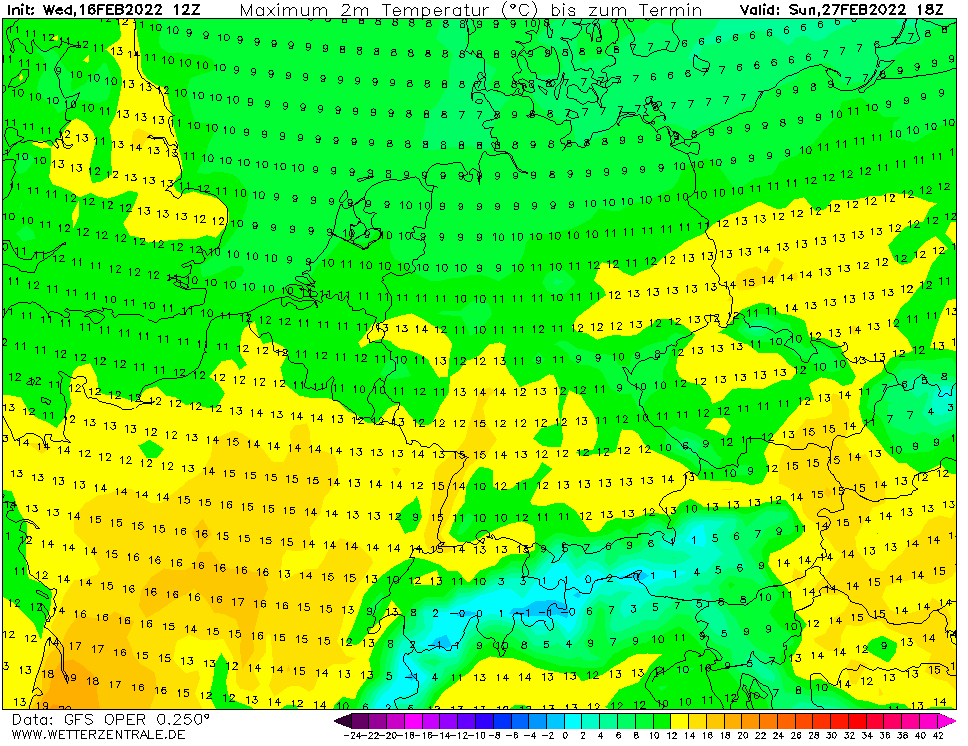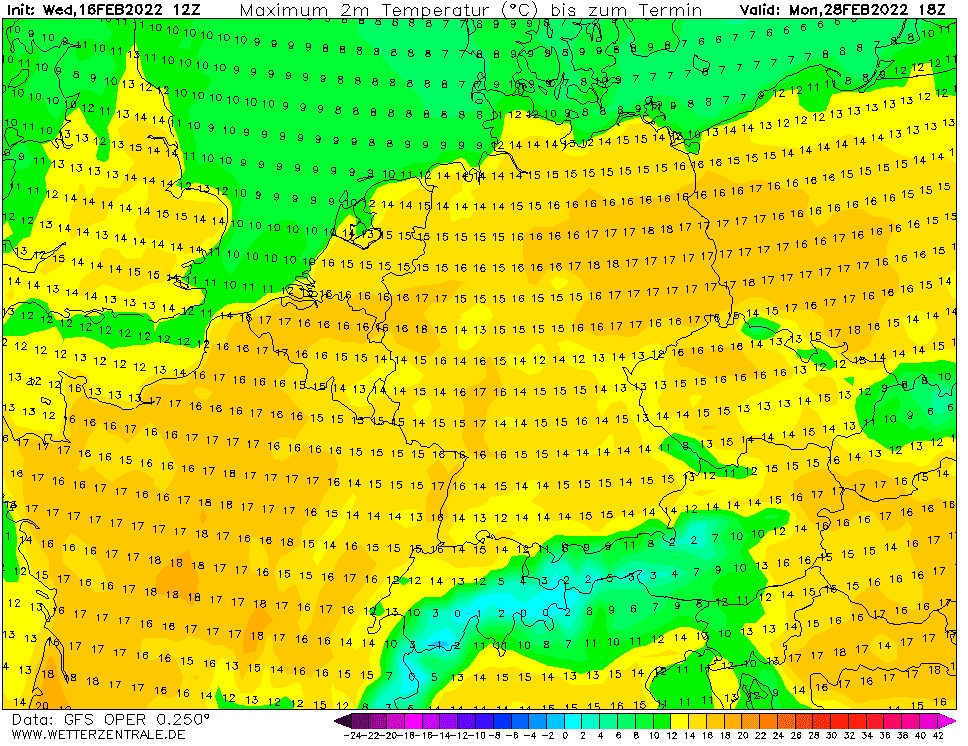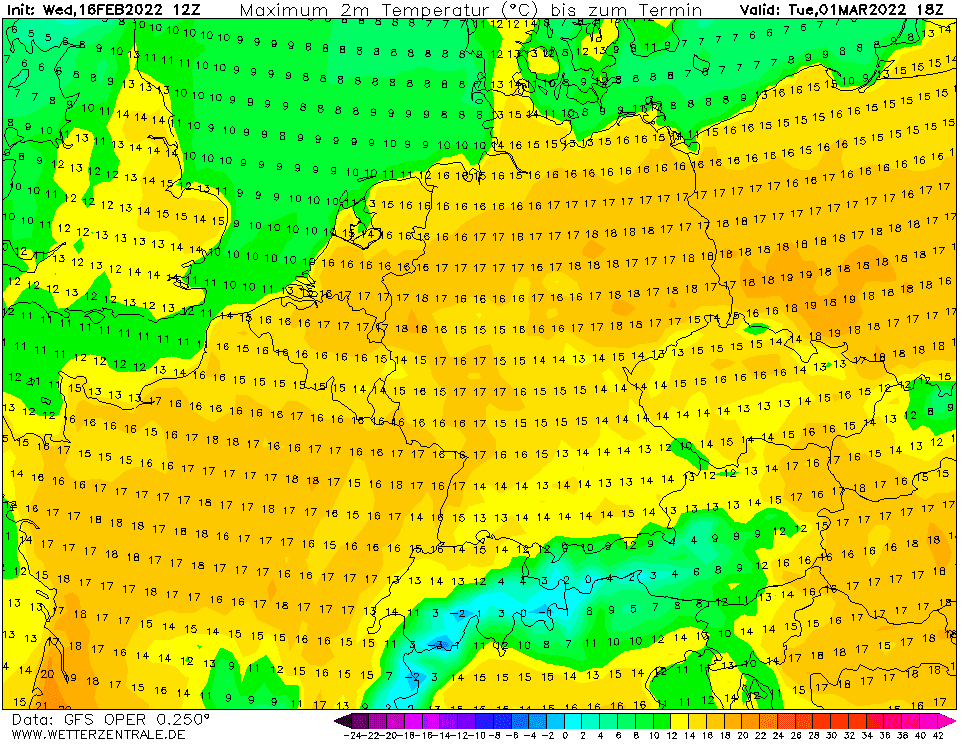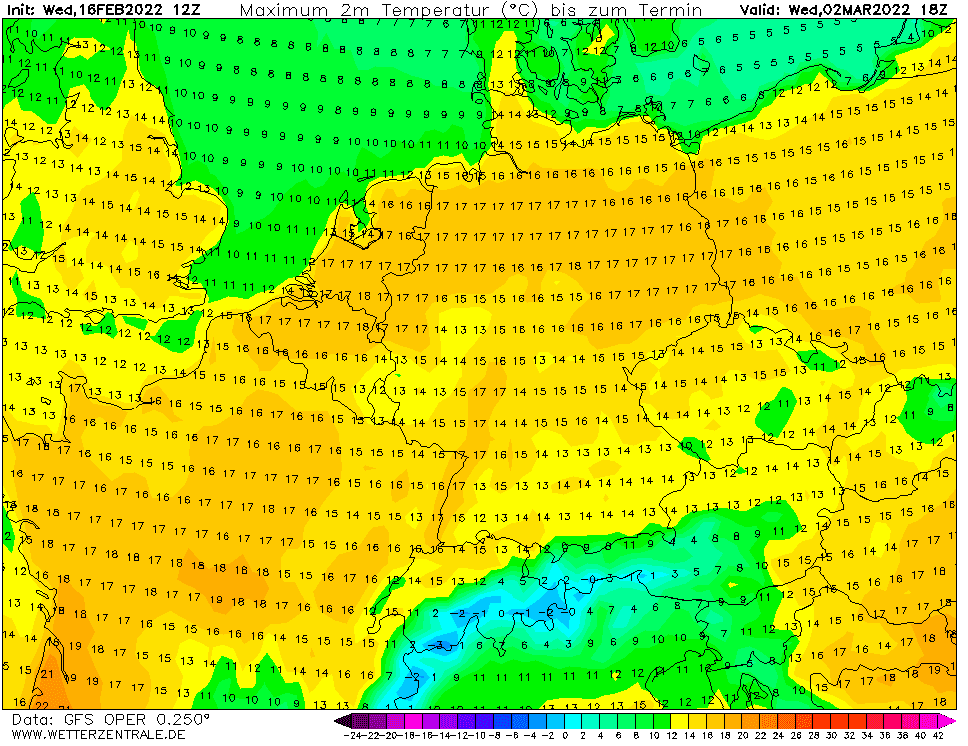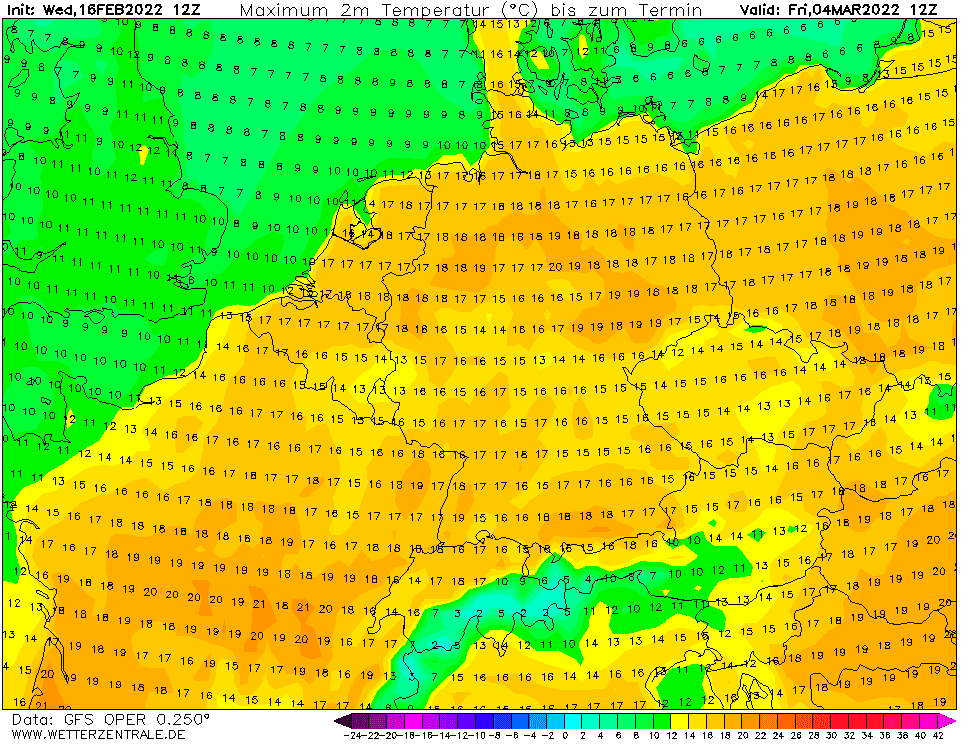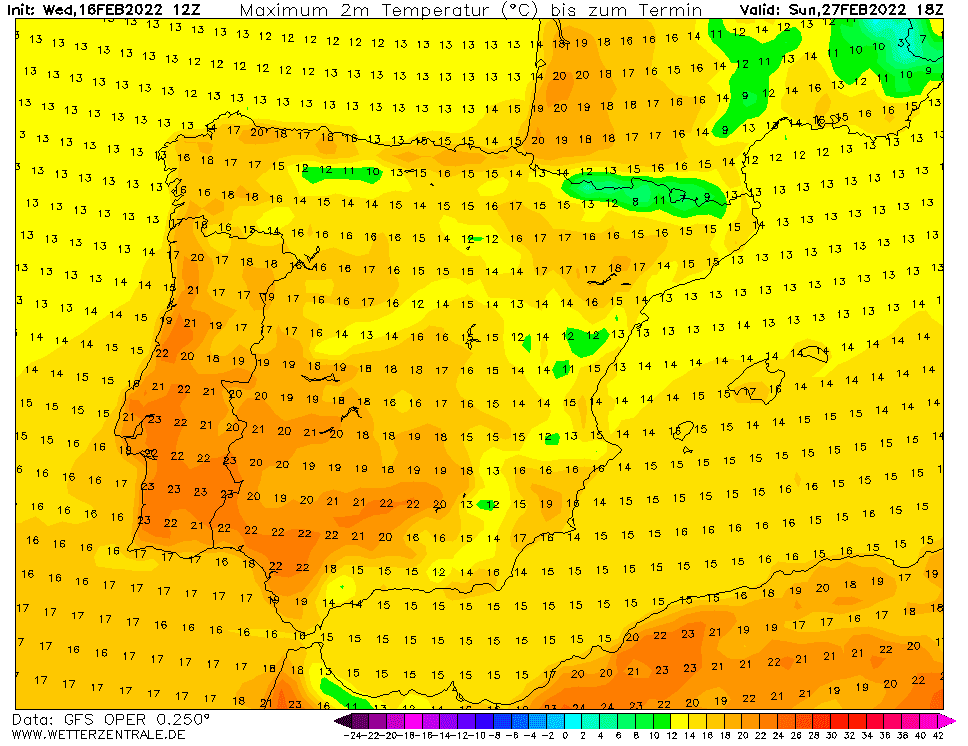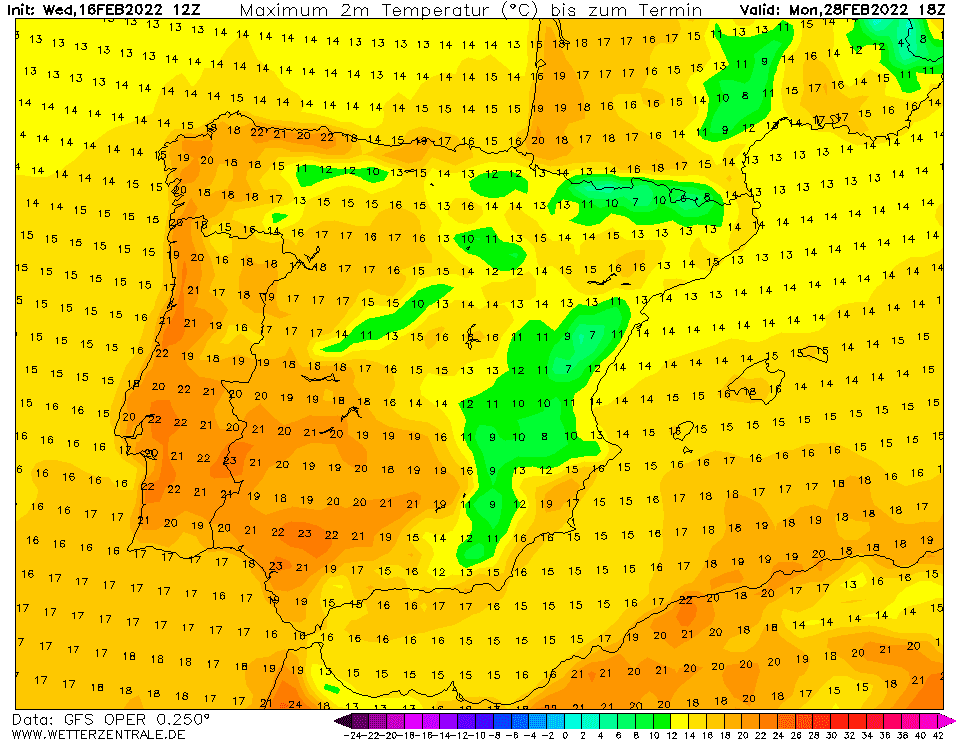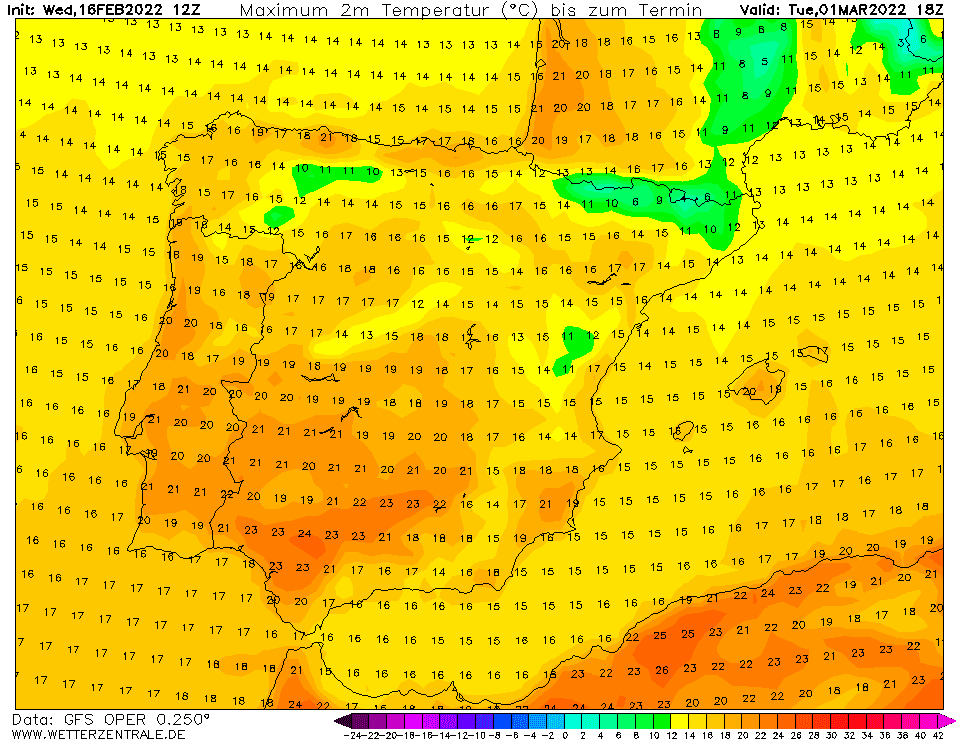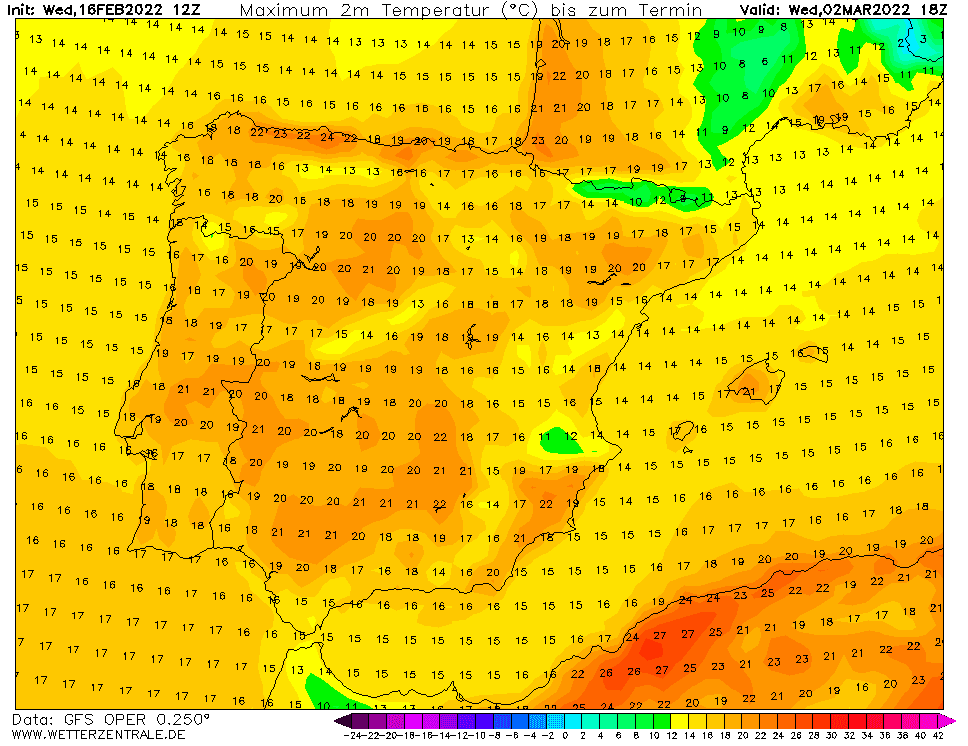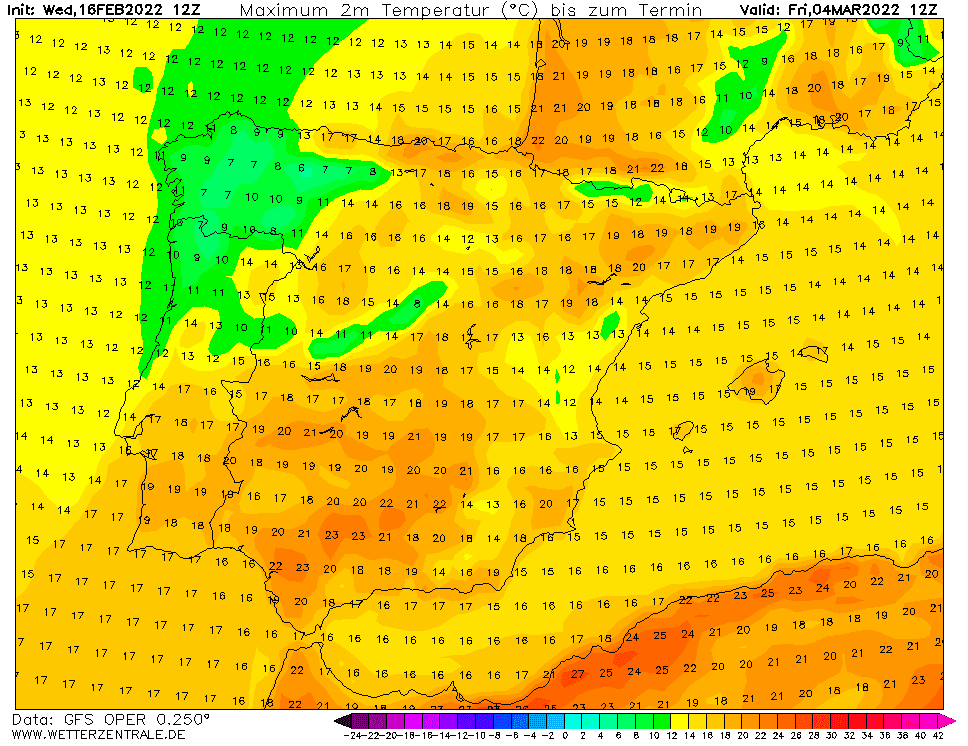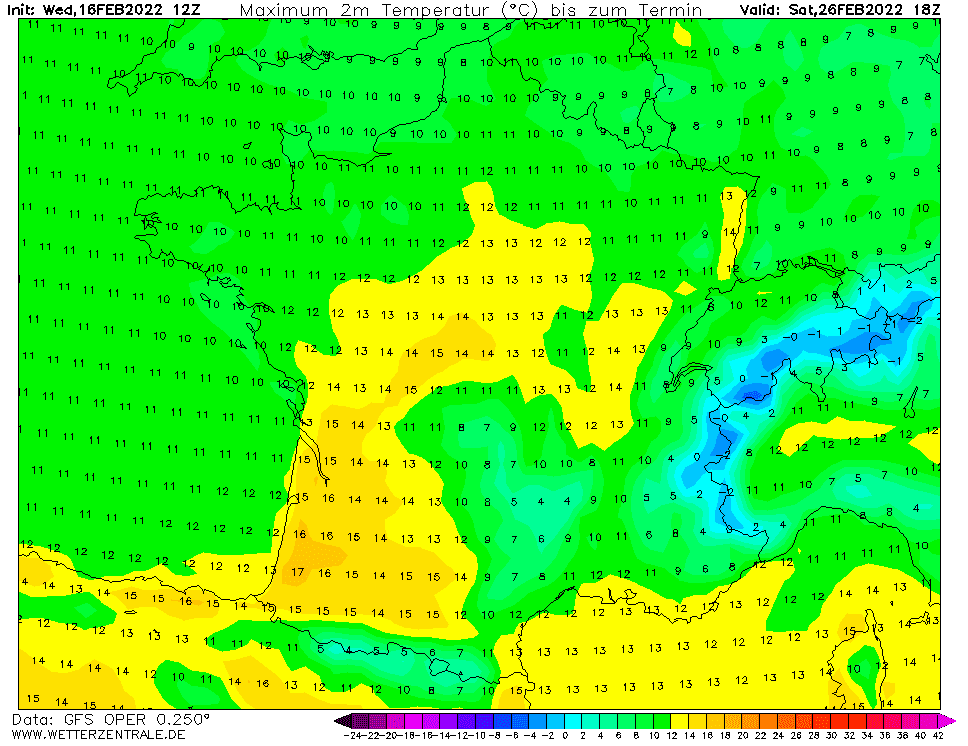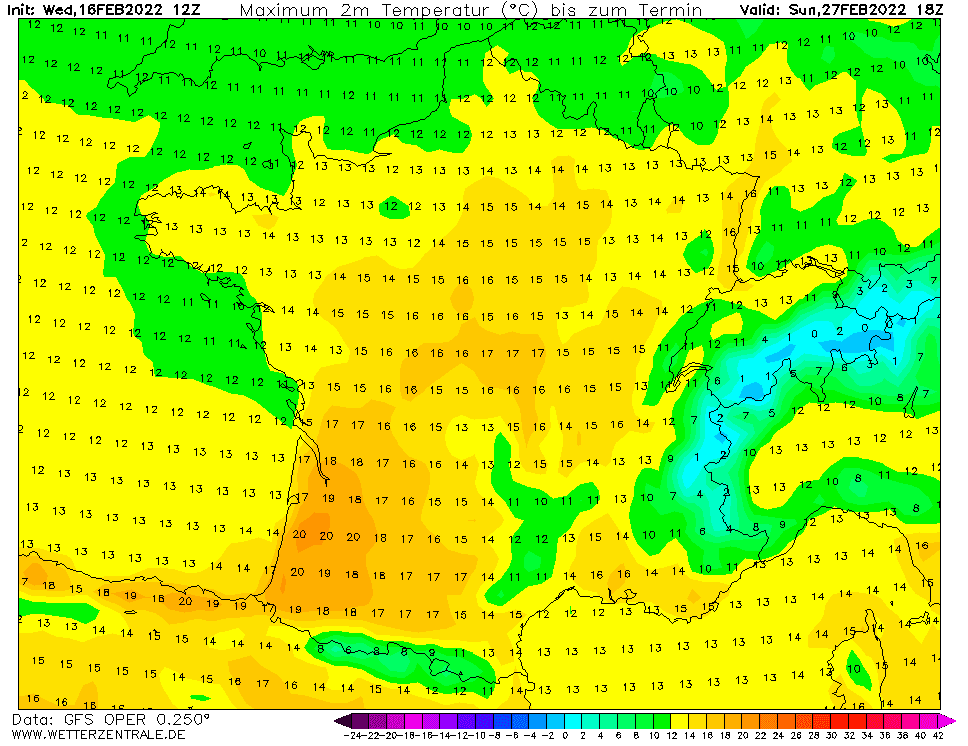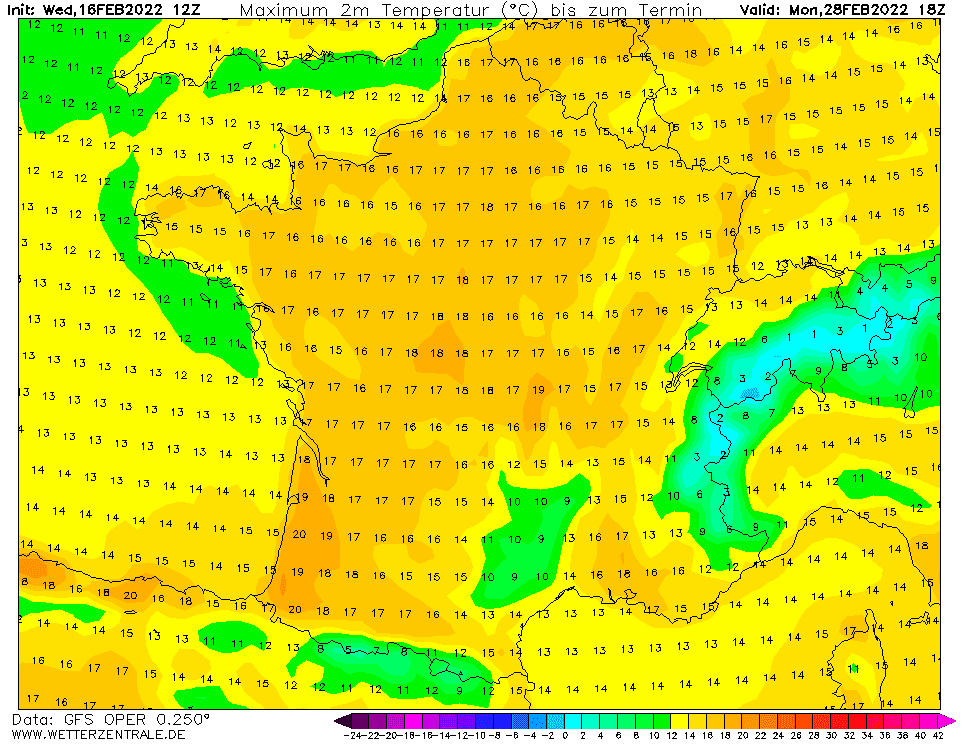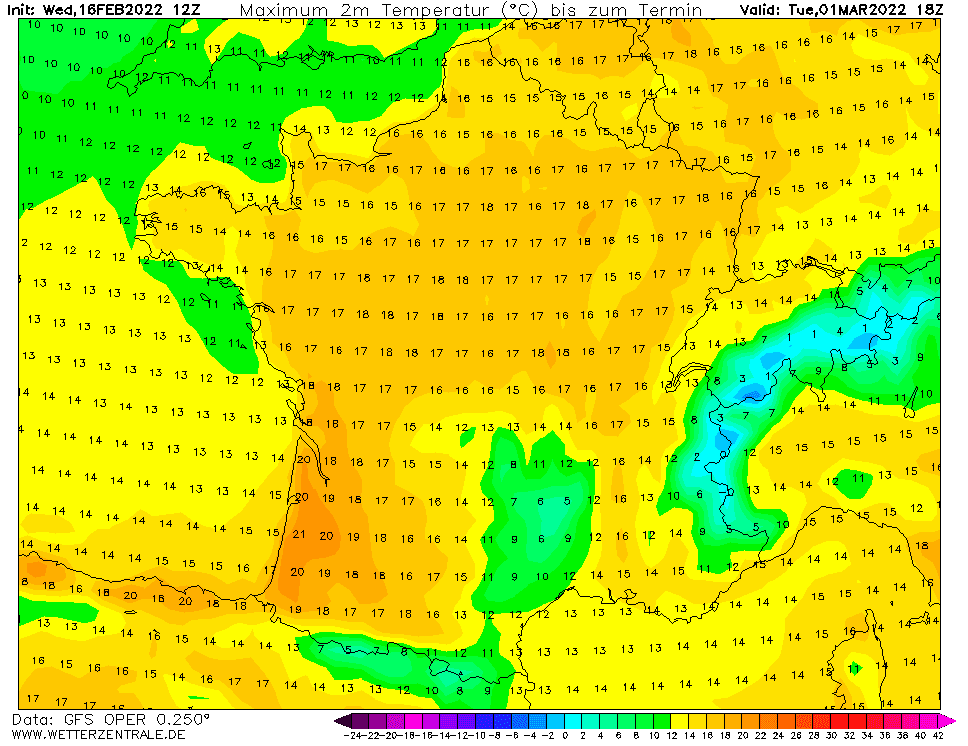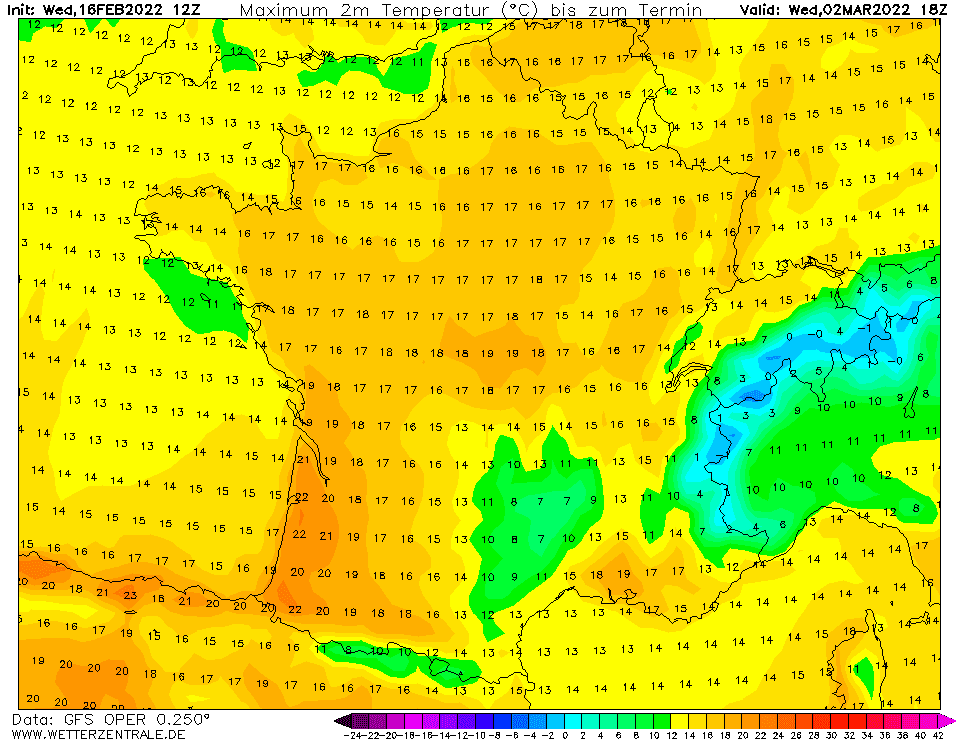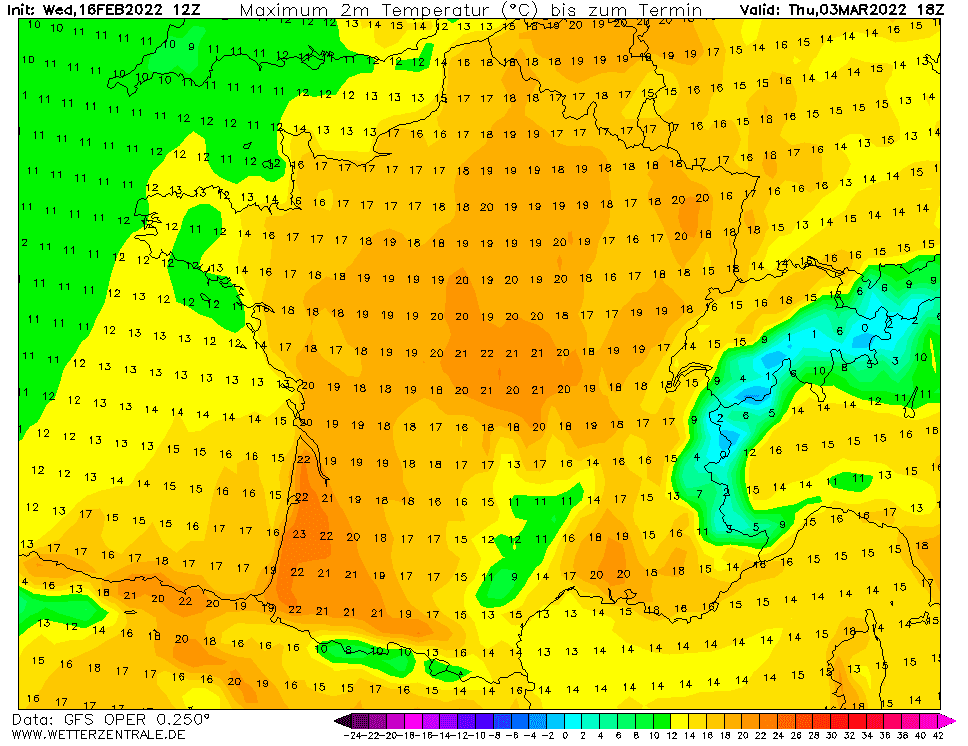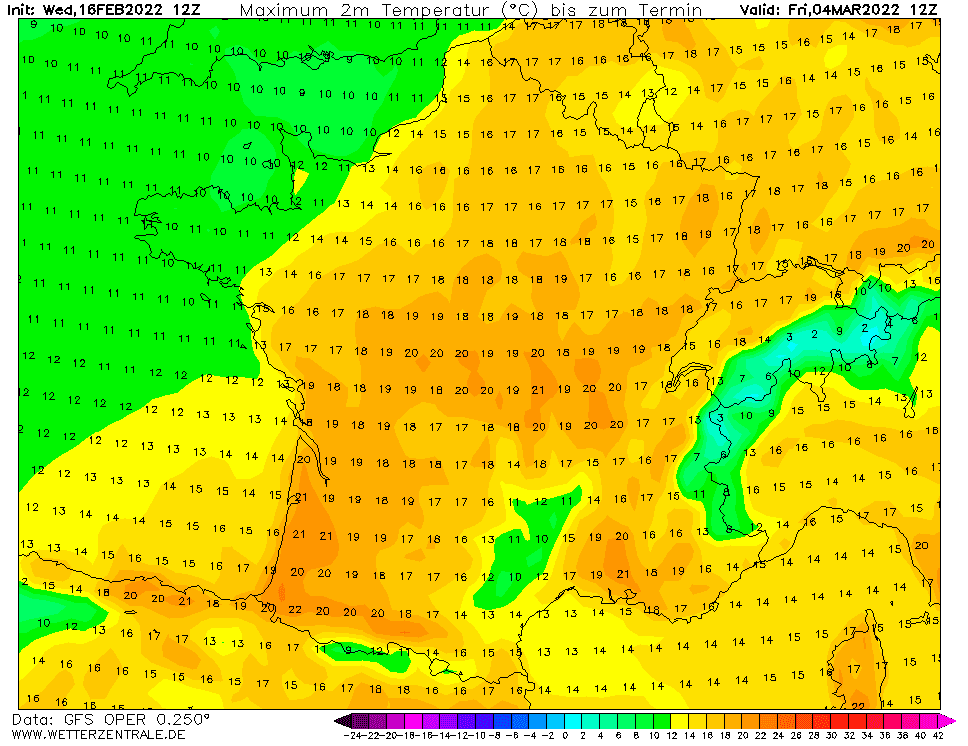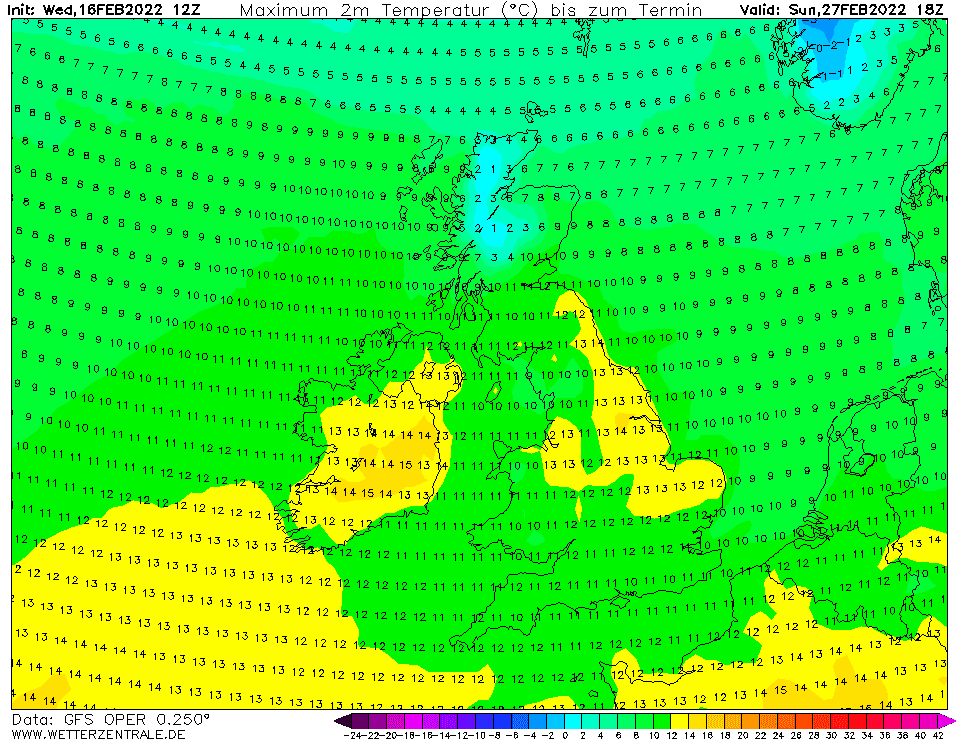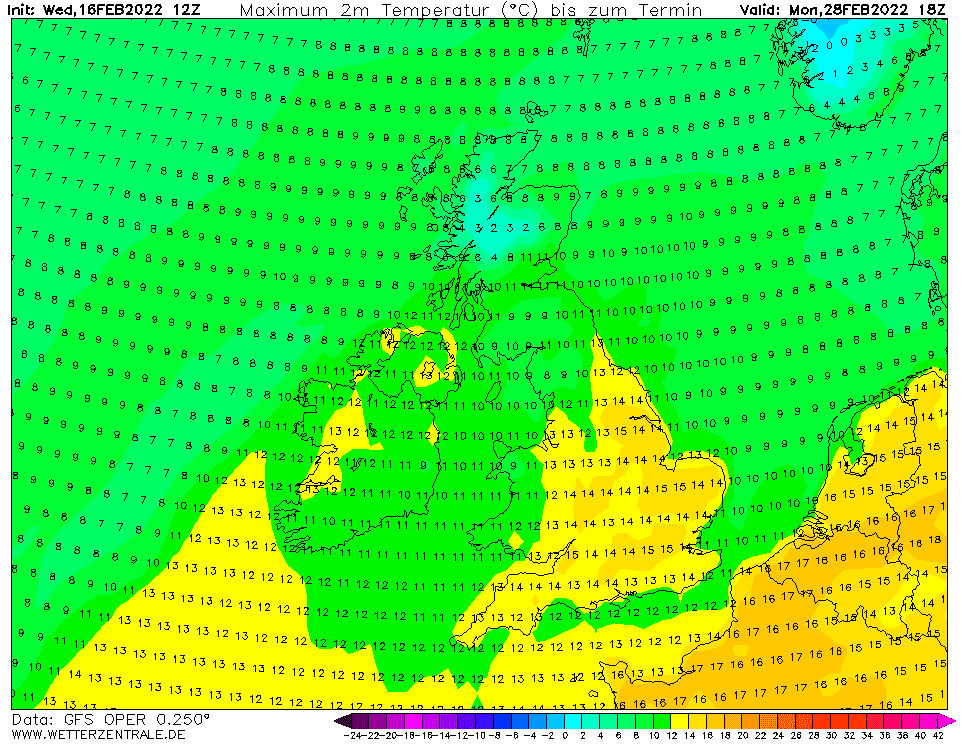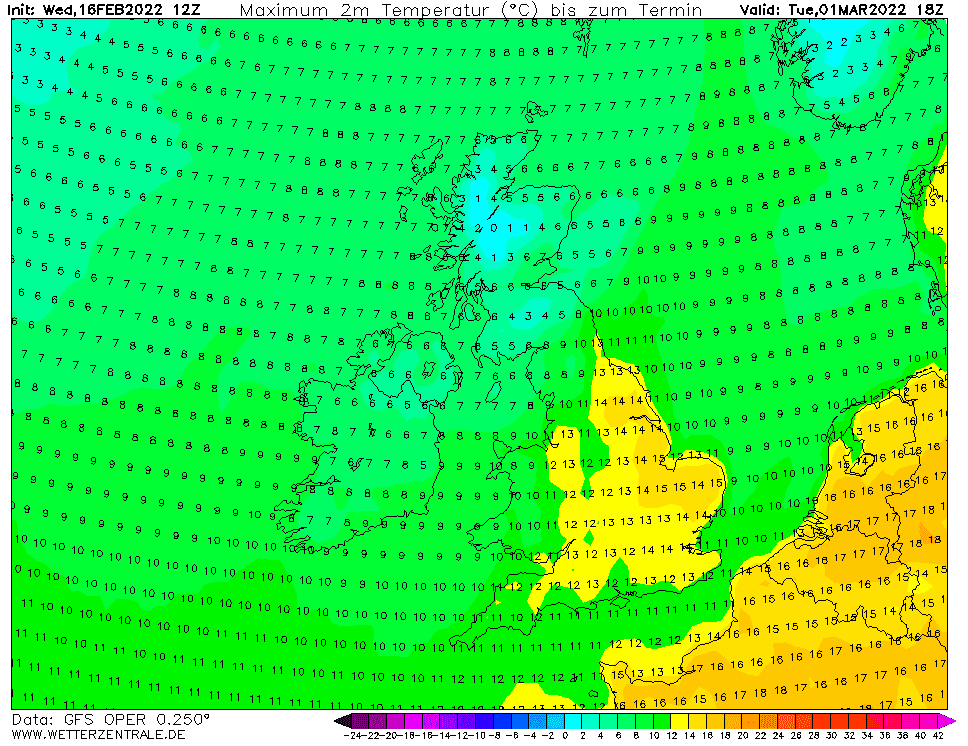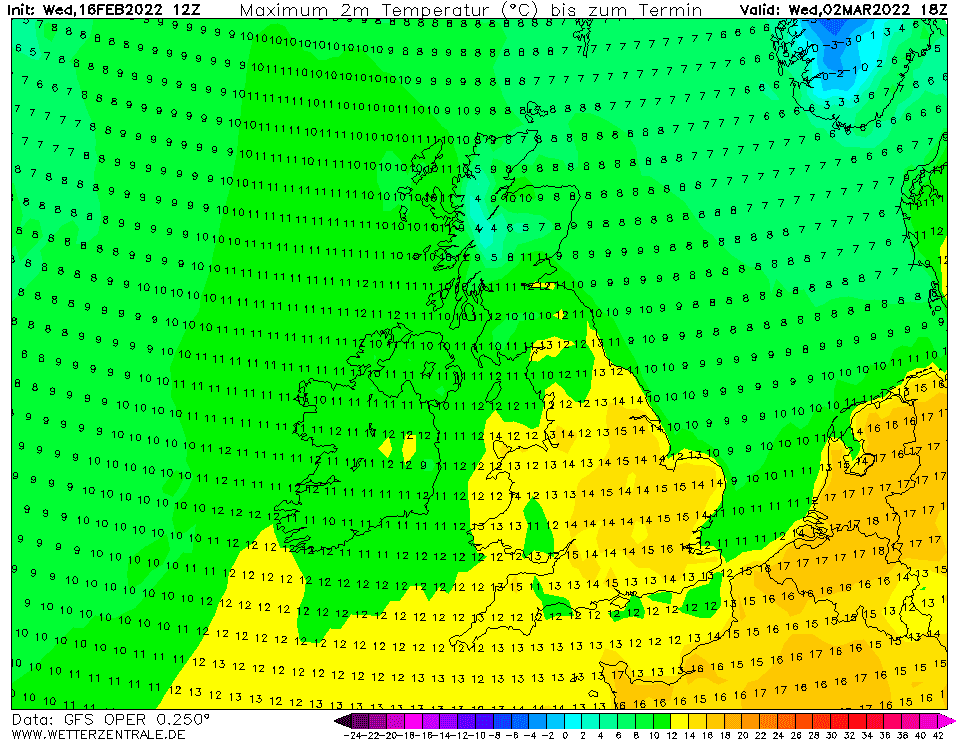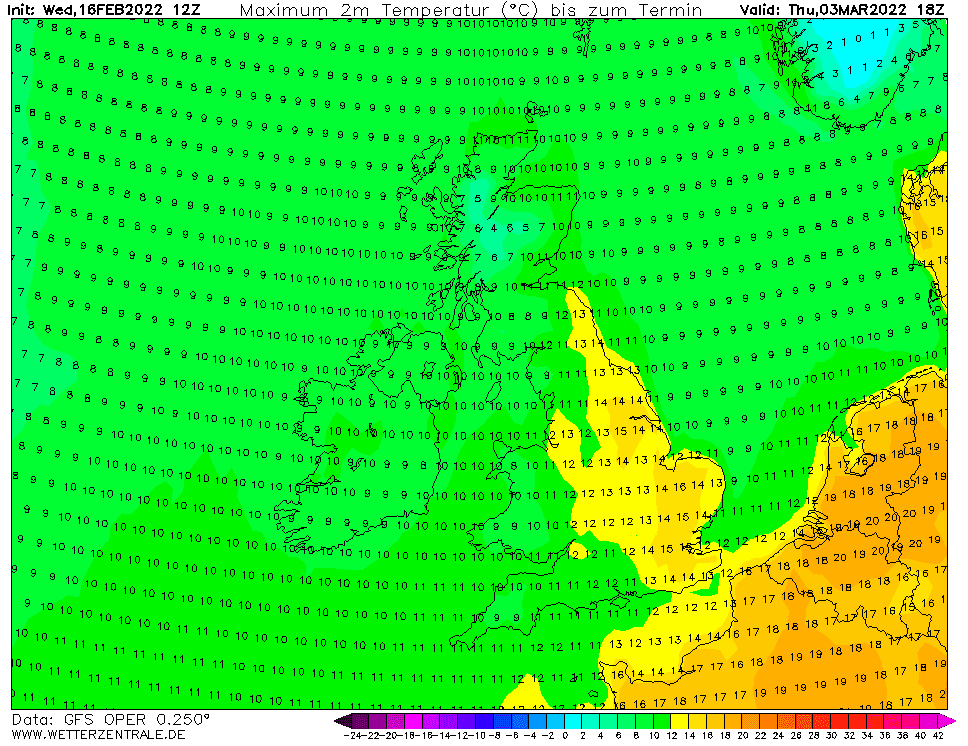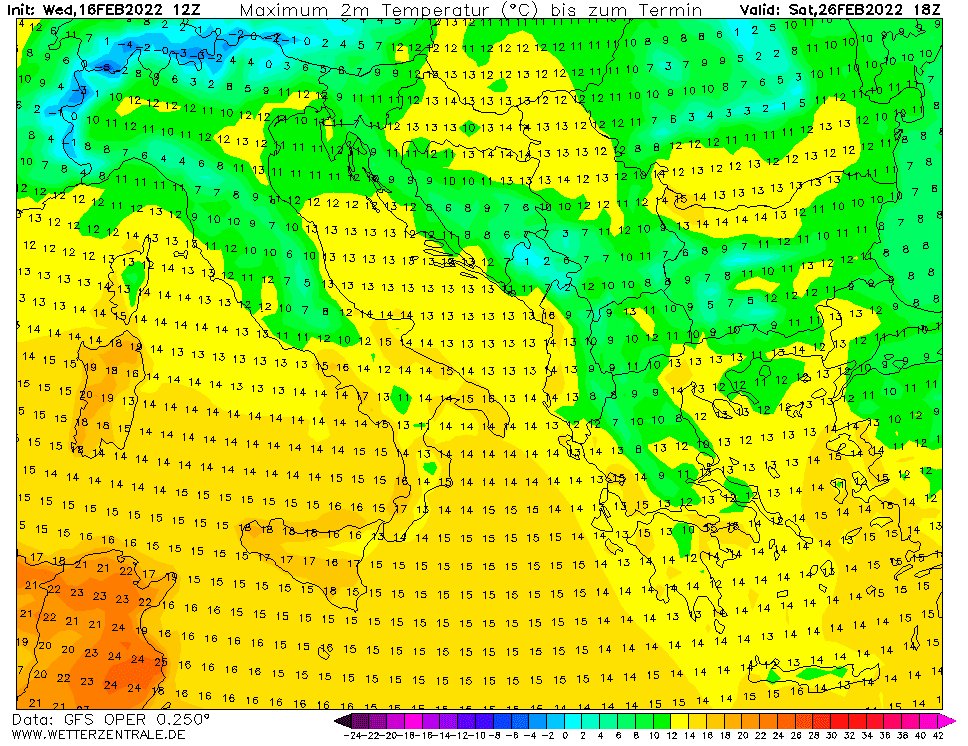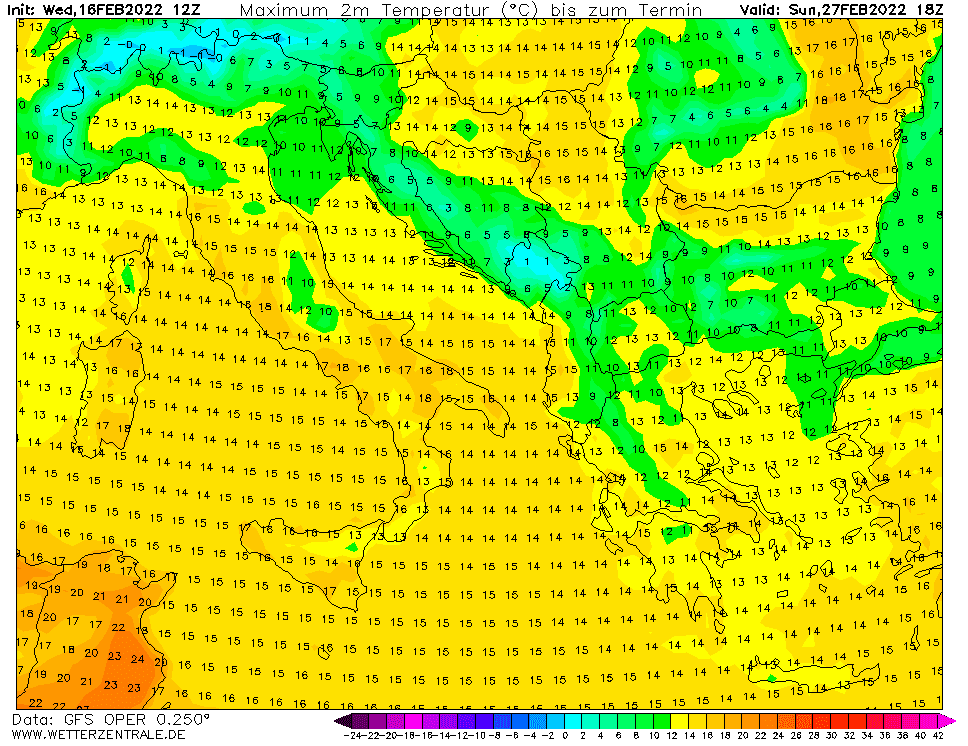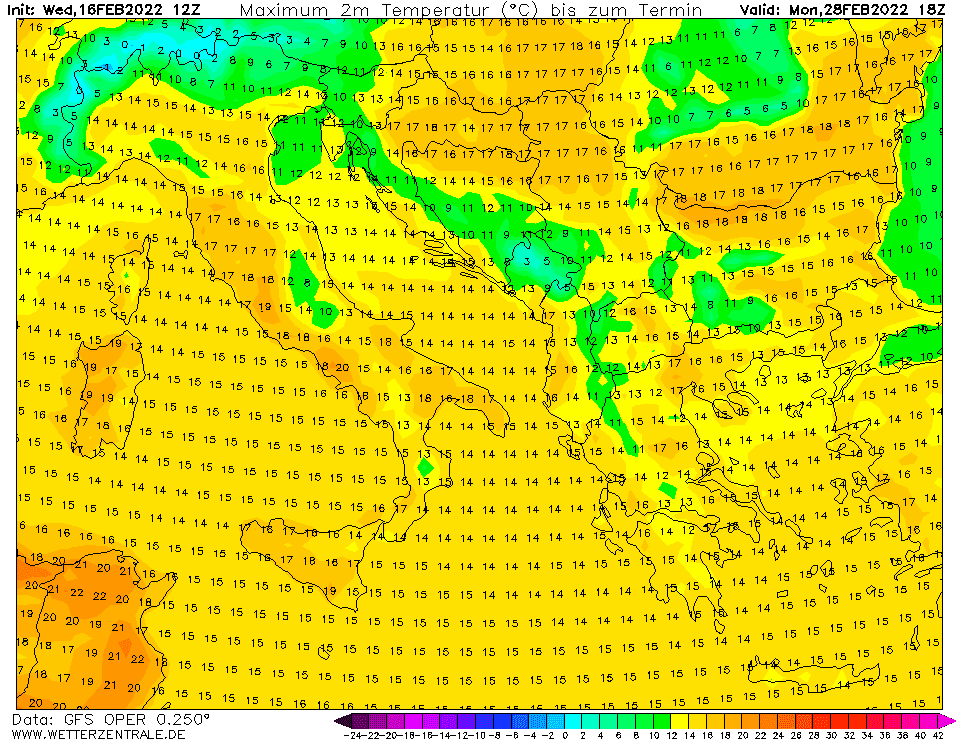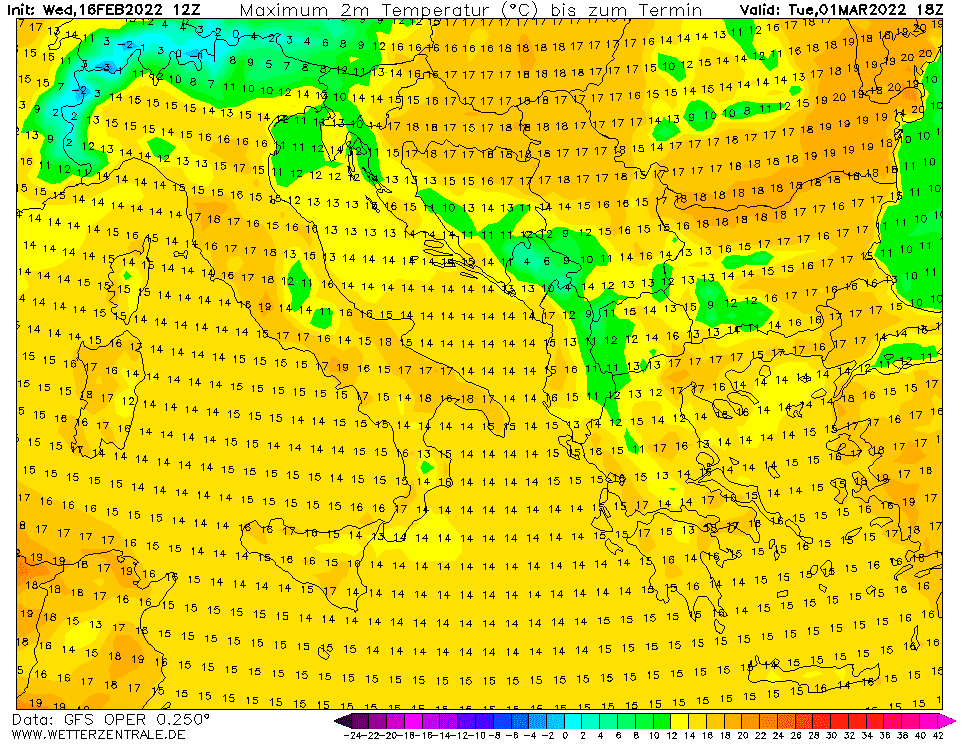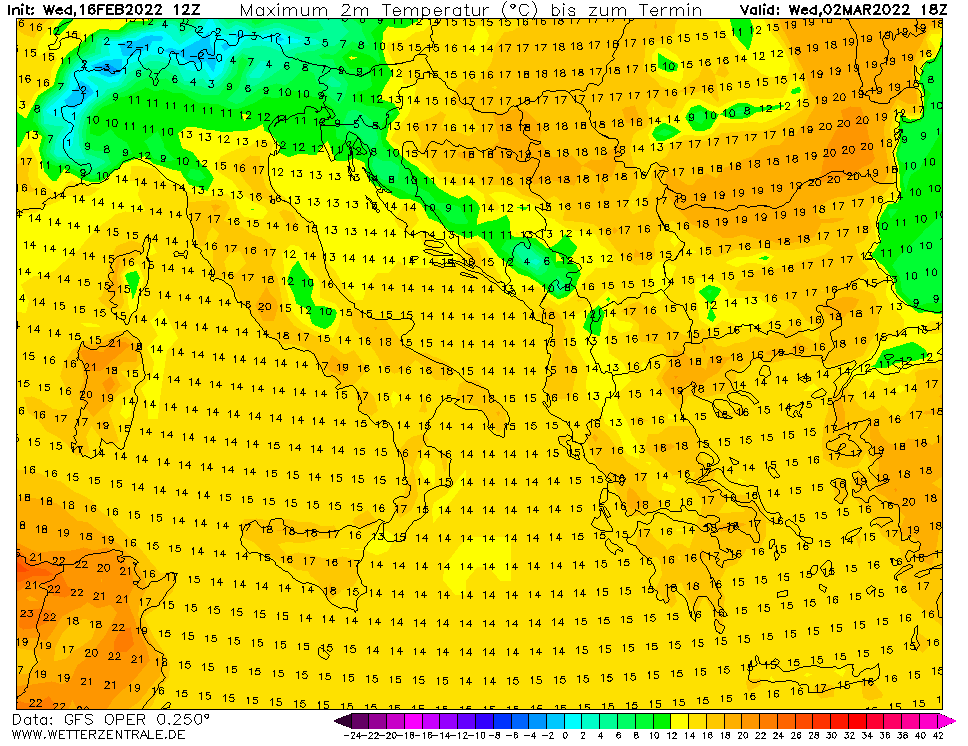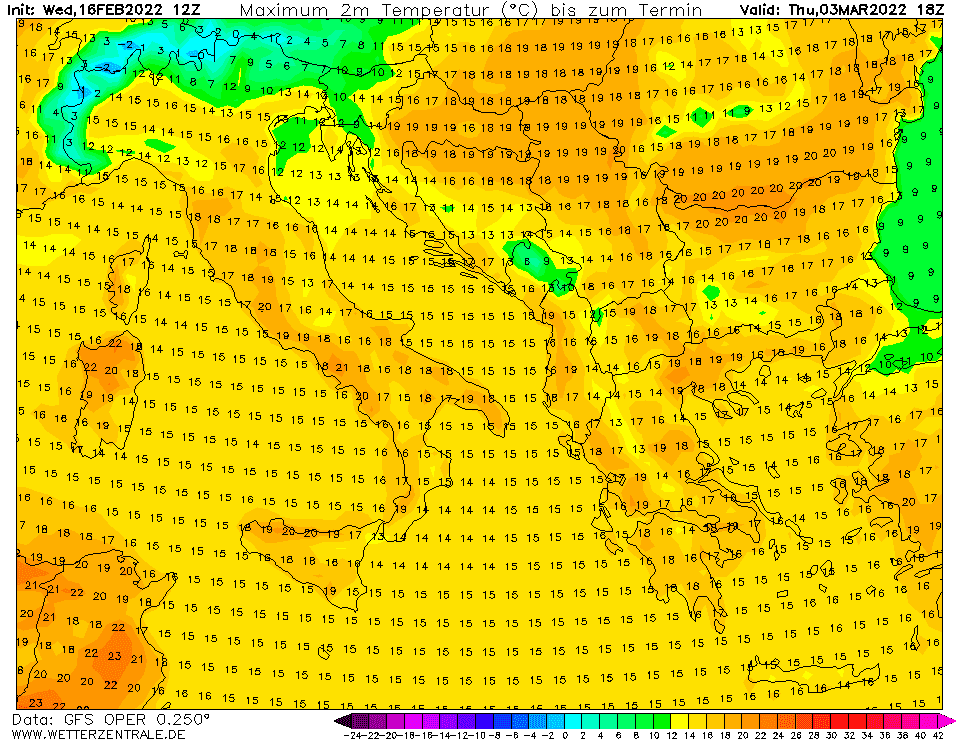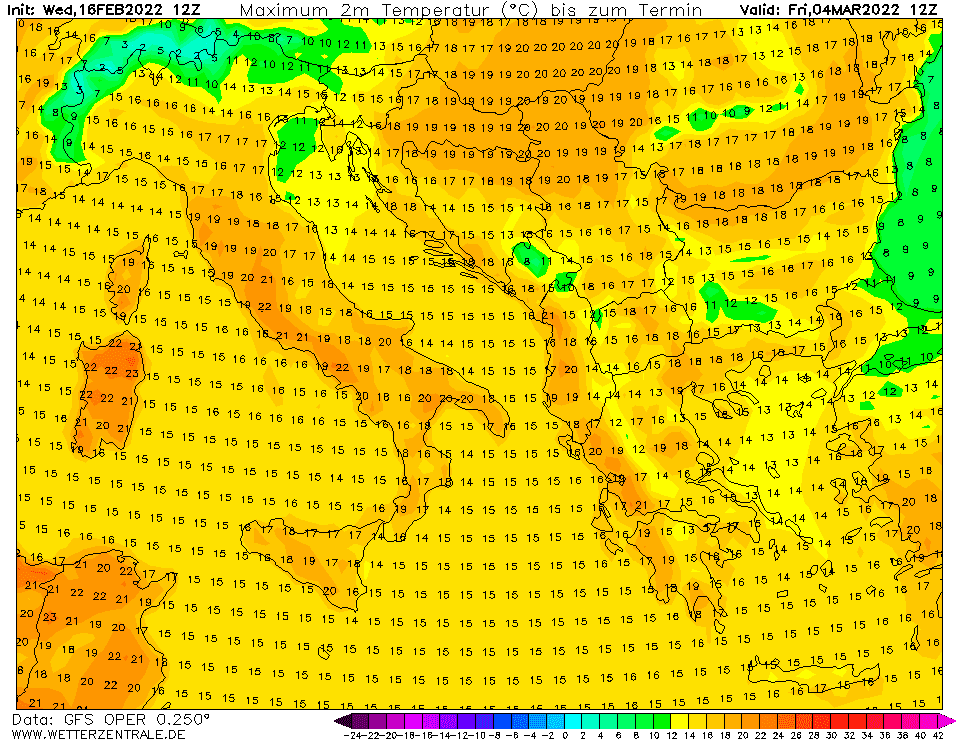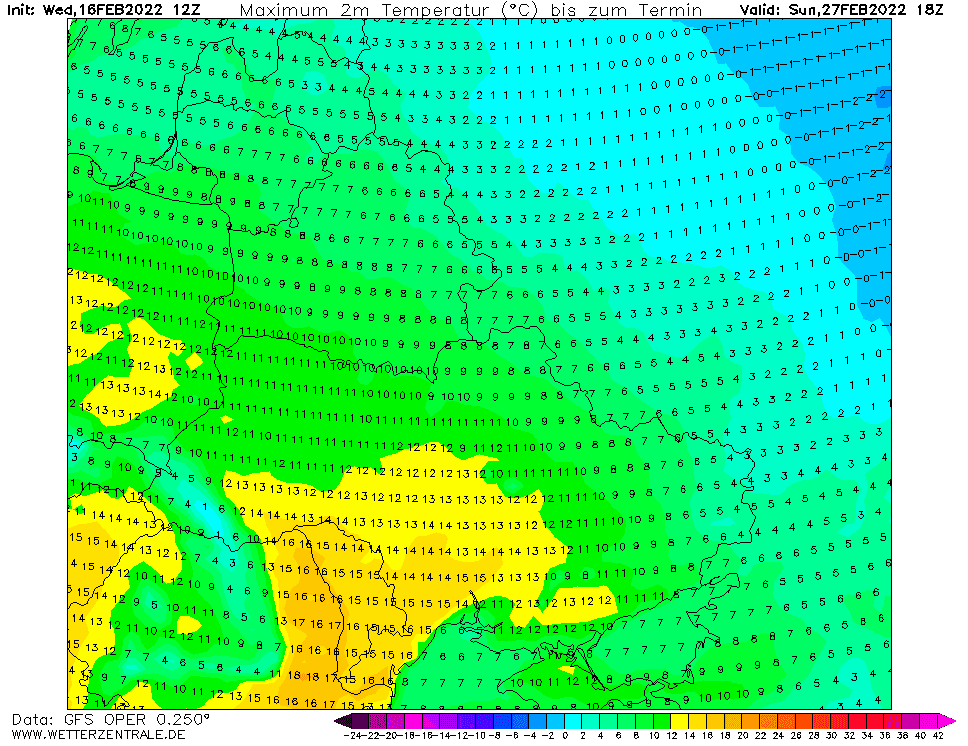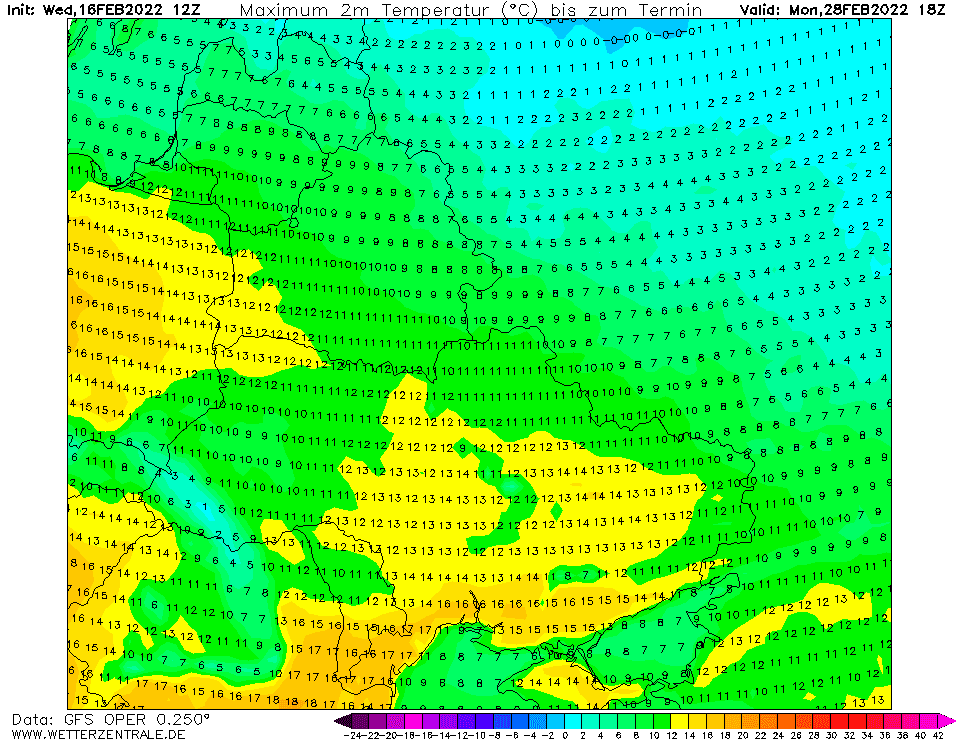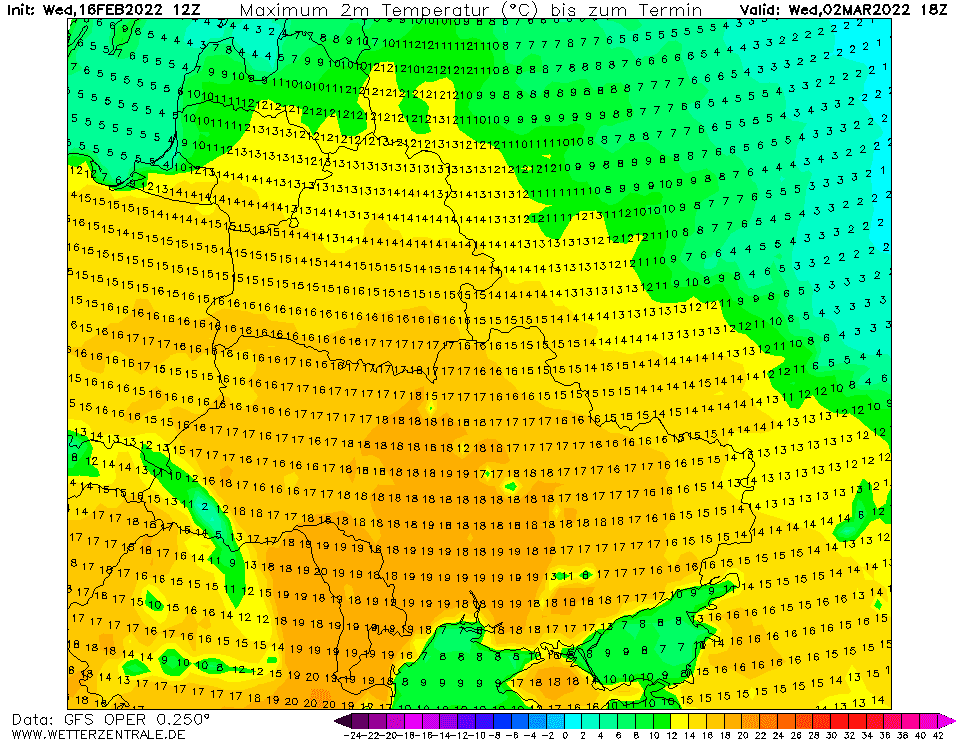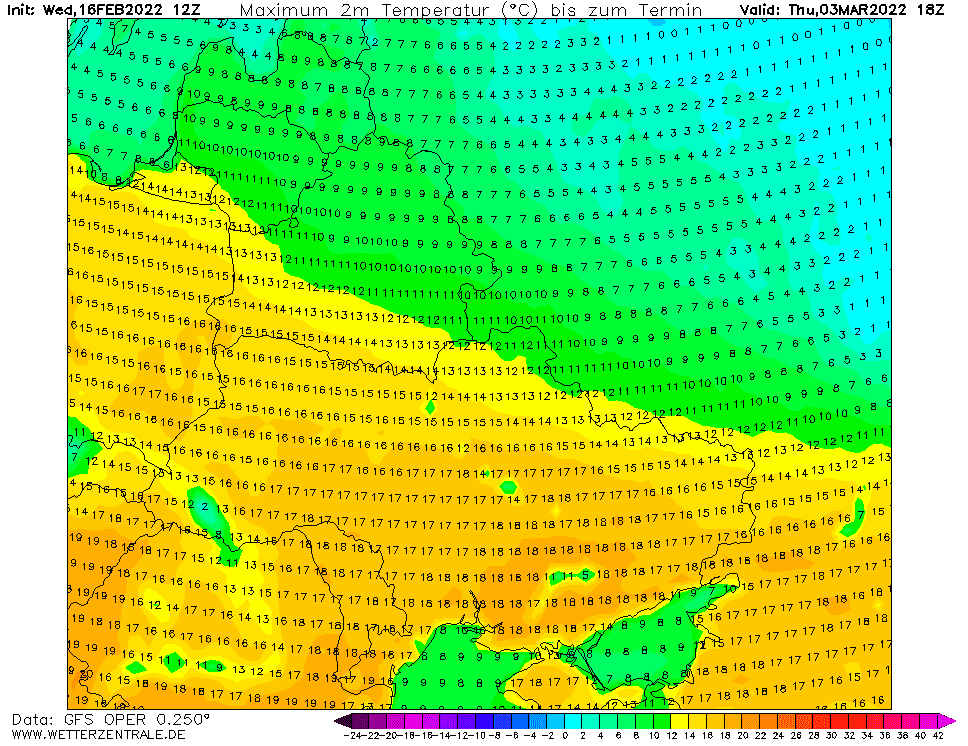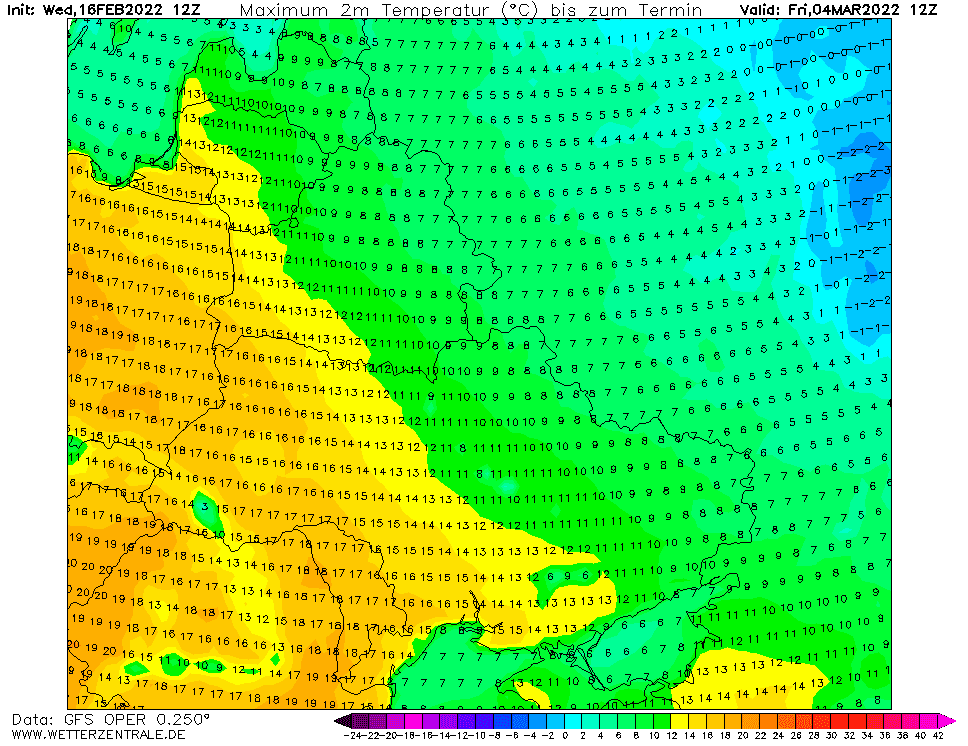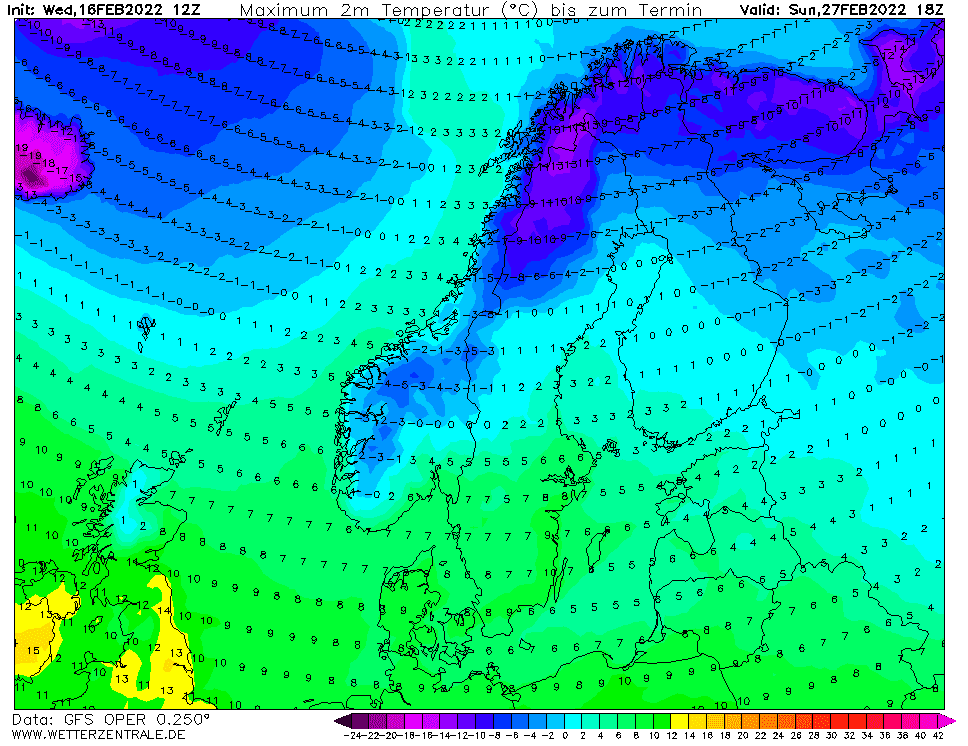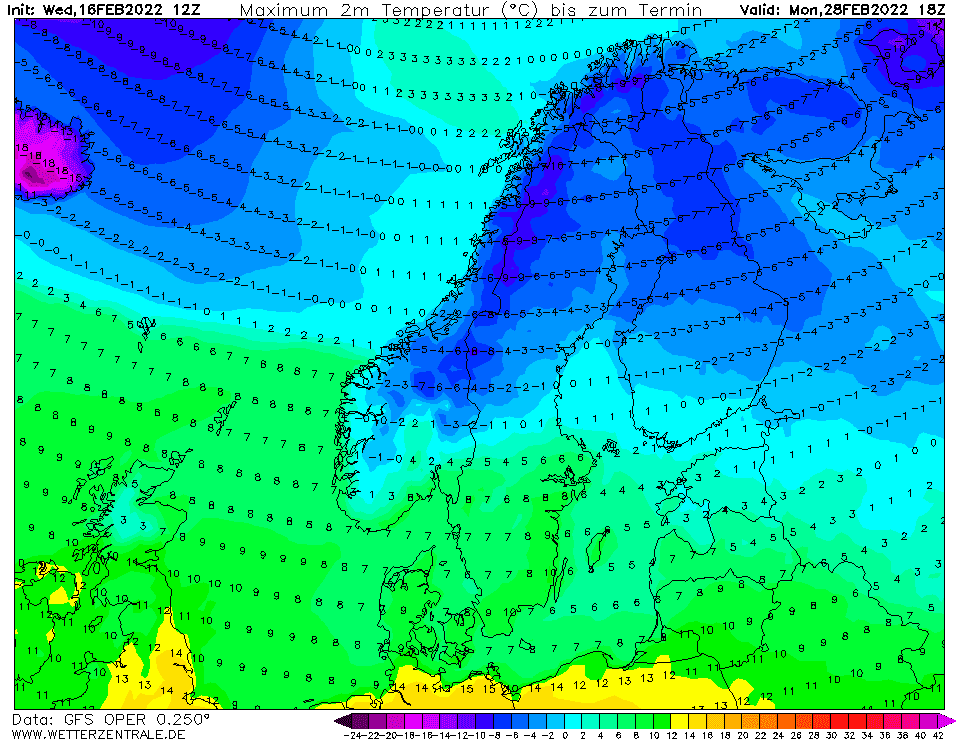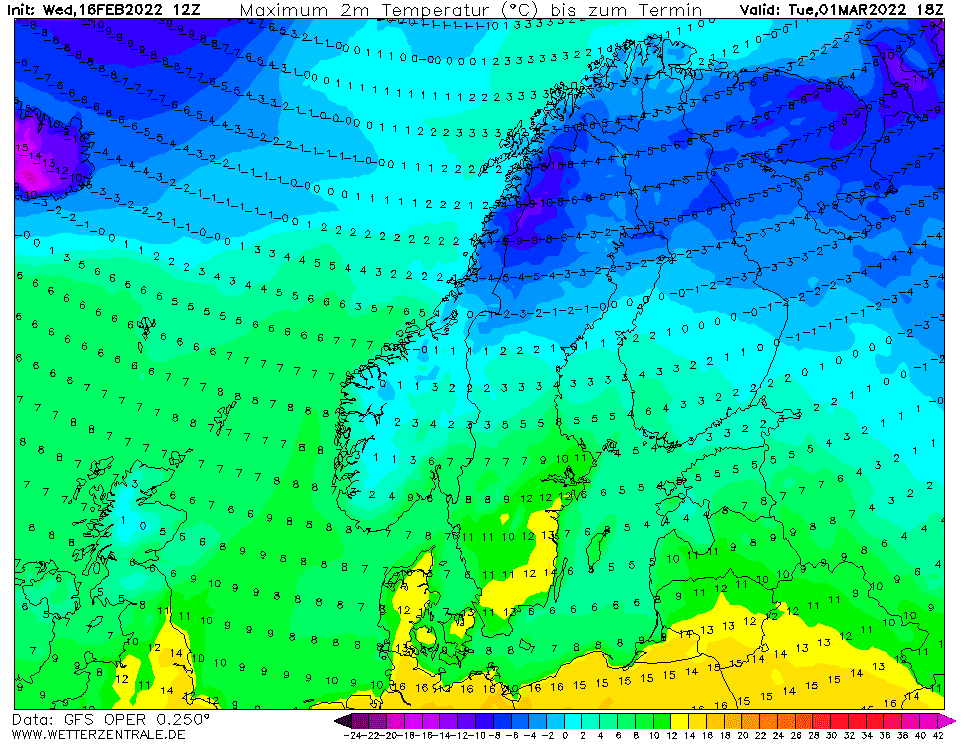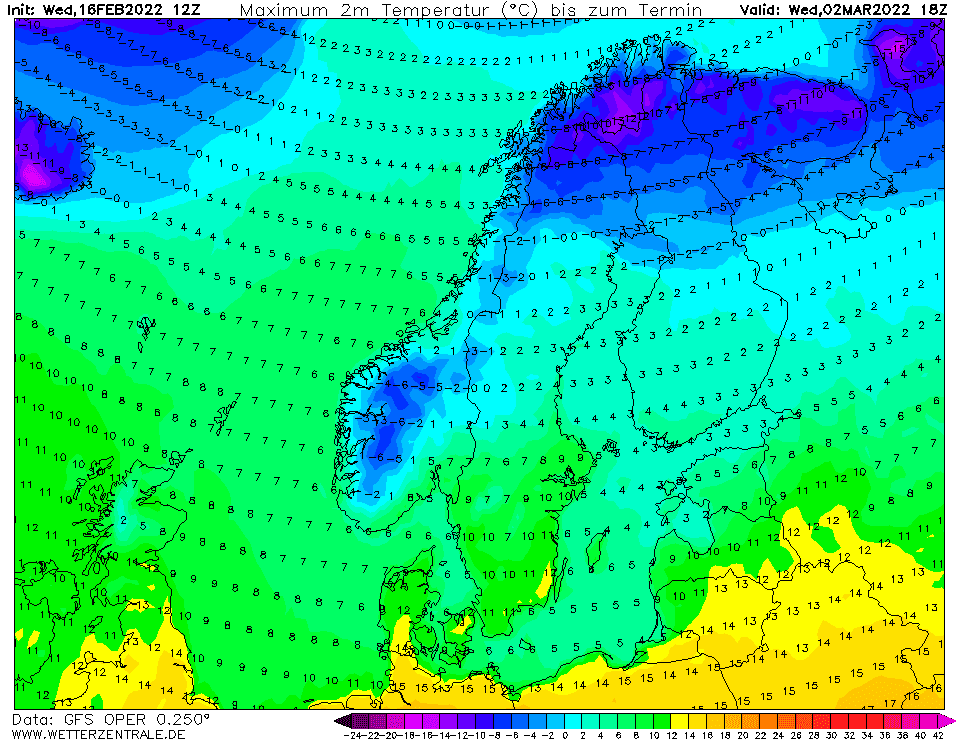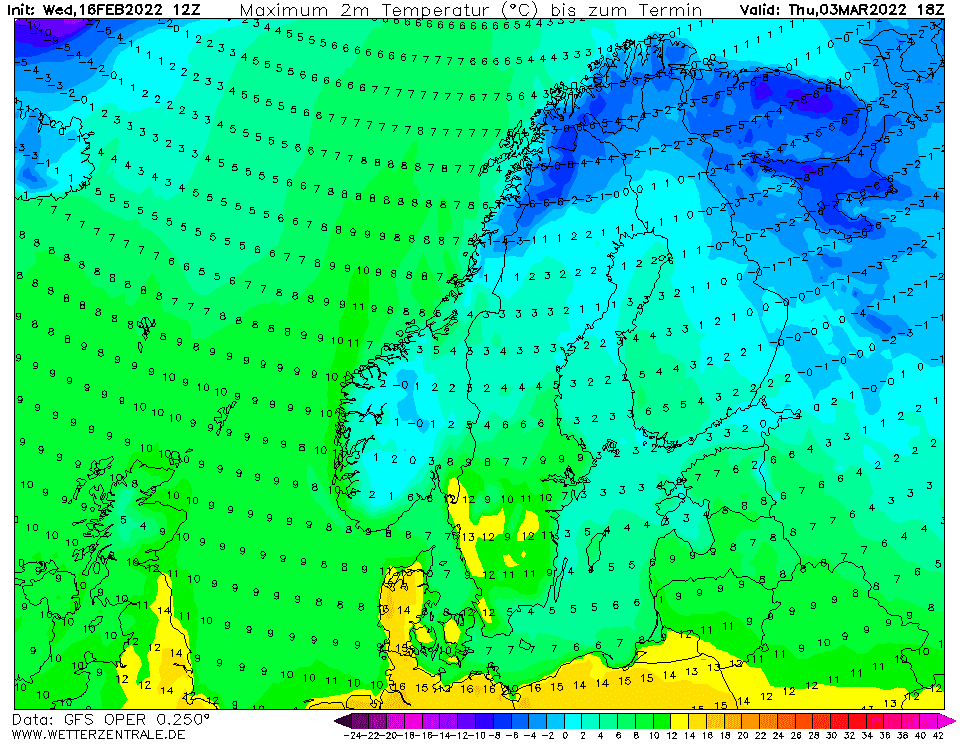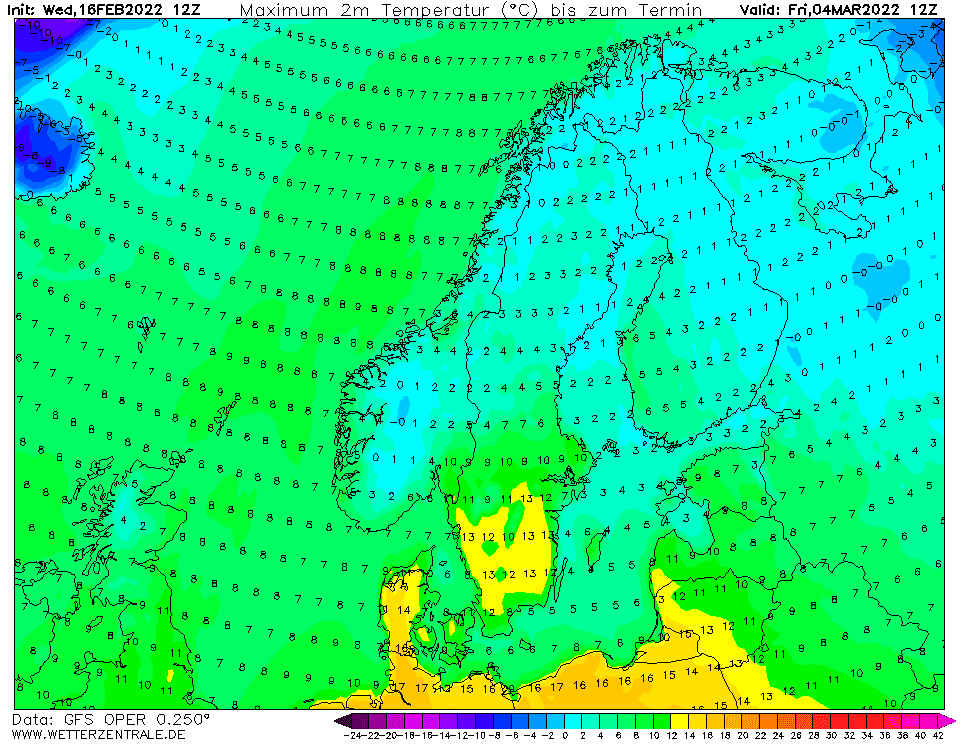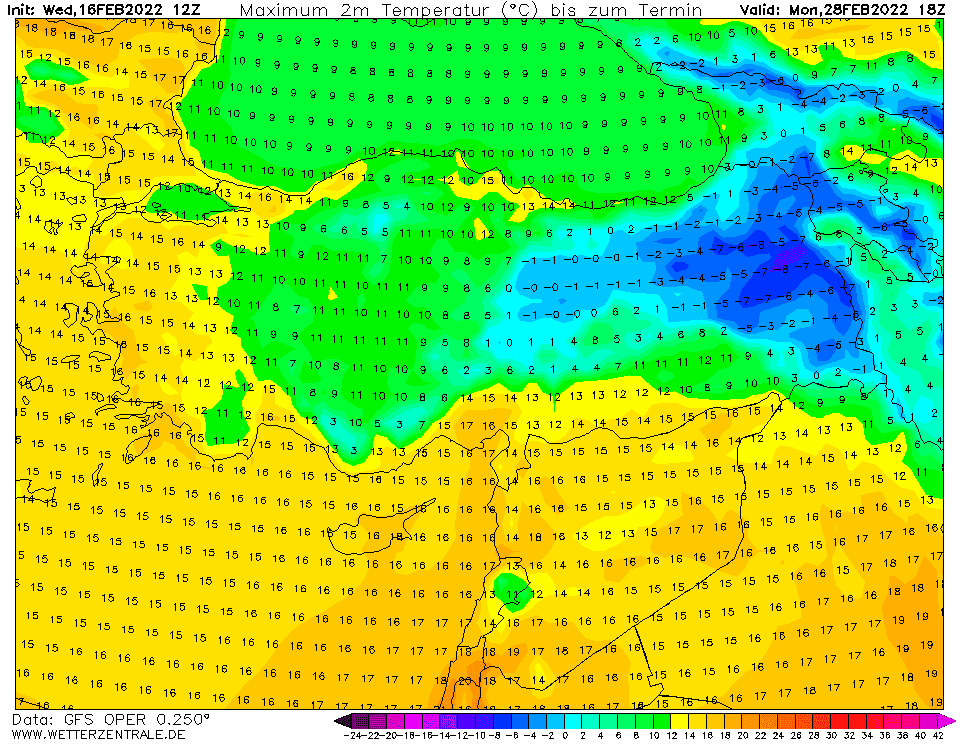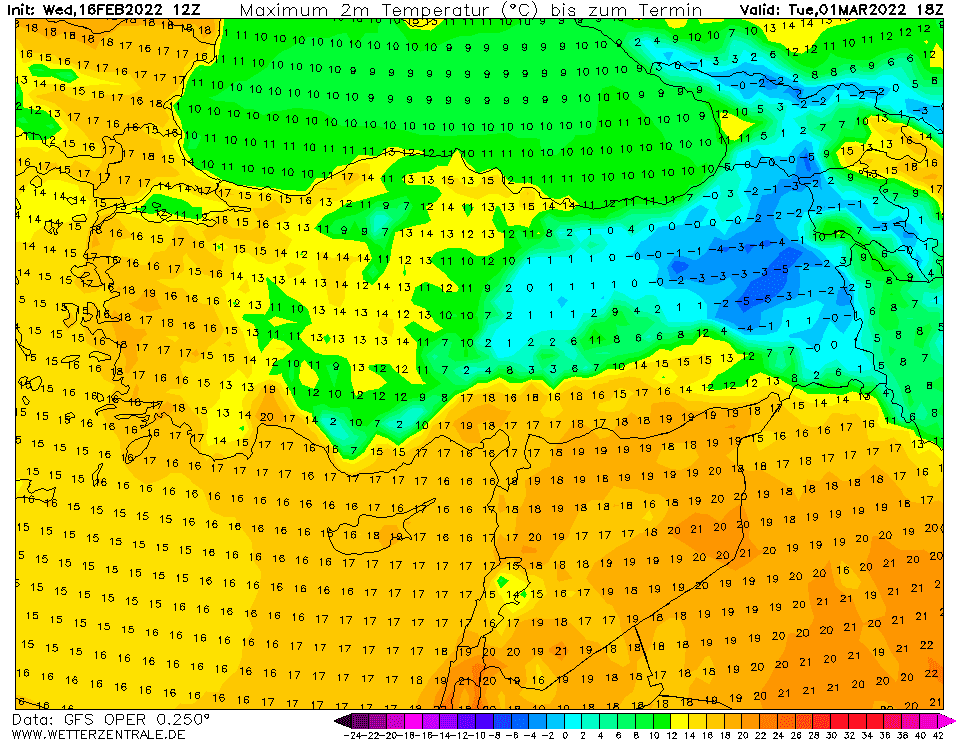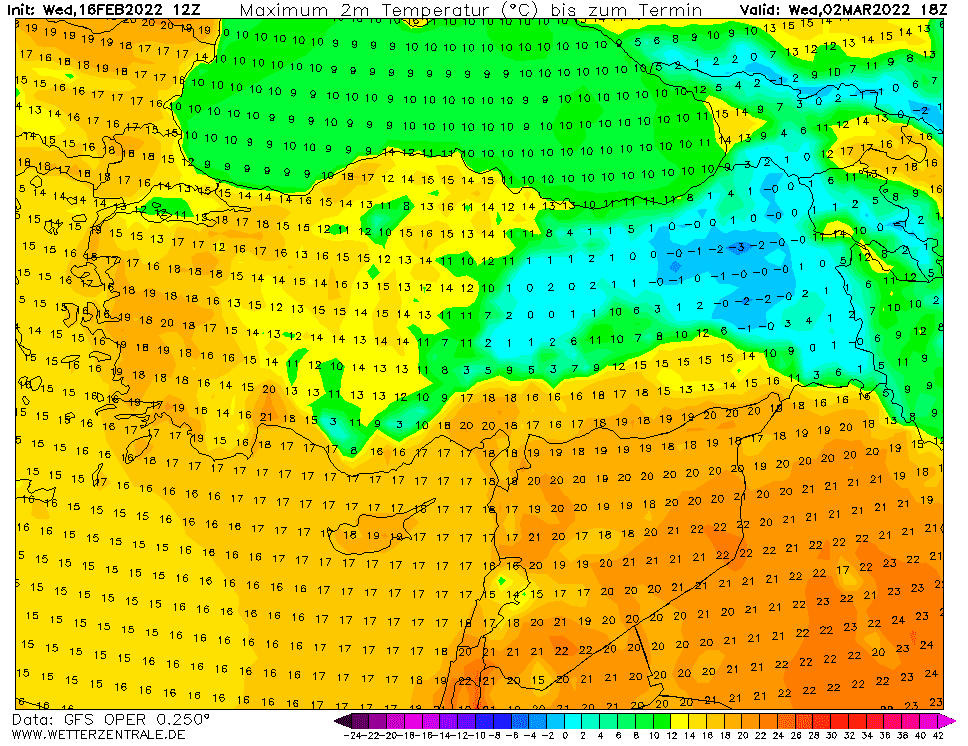 Source: wetterzentrale.de