Autumn 2021 similarly such as in Europe and North America started in Eastern Asia with increased tropical activity, floods, and the first cold blasts.
In Tokyo, Japan, the maximum temperature of only +21,8°C was measured on 5. September 2021 and towards Taiwan, China, South Korea, and mainly Japan is shifting the next severe typhoon – Chanthu, which will bring the next severe winds, heavy rains, and floods.
Mainly Taiwan, the eastern coast of China, southern Japan, and maybe the southern coast of South Korea will be in the next period hit by heavy rains from the system.
Maximum wind gusts should reach before an arrival above Taiwan approximately around 250 km/h and rainfall rarely up to 1000 mm is possible in Taiwan and up to 500 mm in southwestern Japan.
China moreover reported in the last period many flood events and in Huludao, a devastating tornado appeared.
Mountains in Sichuan such as in southeastern China saw their first snowfall of the season.
However, according to the 6-week forecast, mainly Japan should expect until 18. October 2021 very warm conditions with gradual late-season heatwaves /https://mkweather.com/long-term-ecmwf-6-week-forecast-until-18-october-2021-europe-north-america-world//.
Autumn 2021 in Eastern Asia is forecasted mostly warm and stormy, in NE China should appear later severe cold blasts and in Eastern Siberia severe snowfall /https://mkweather.com/autumn-2021-forecast-for-asia-strong-monsoon-for-s-se-e-asia-hot-and-dry-in-the-middle-east-late-siberian-cold-blasts-in-w-siberia-and-snow-calamities-in-e-siberia//. Heavy snowfall is possible in the region in Winter 2021/2022, too /https://mkweather.com/winter-2021-2022-forecast-the-first-reliable-estimates-extreme-cold-blasts-from-canada-and-western-siberia-snow-in-western-europe-and-eastern-asia-la-nina-qbo-to-qbo-shift-sufficient-nao-ao// – mainly in Japan, NE China, and the Far East, Russia.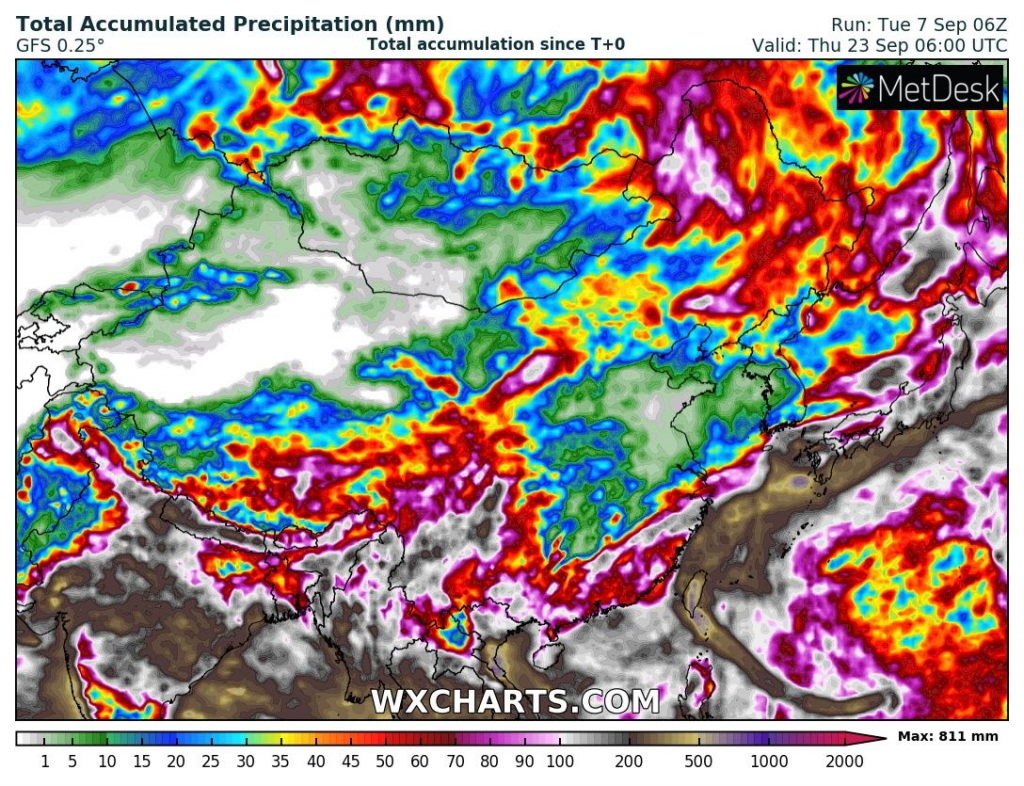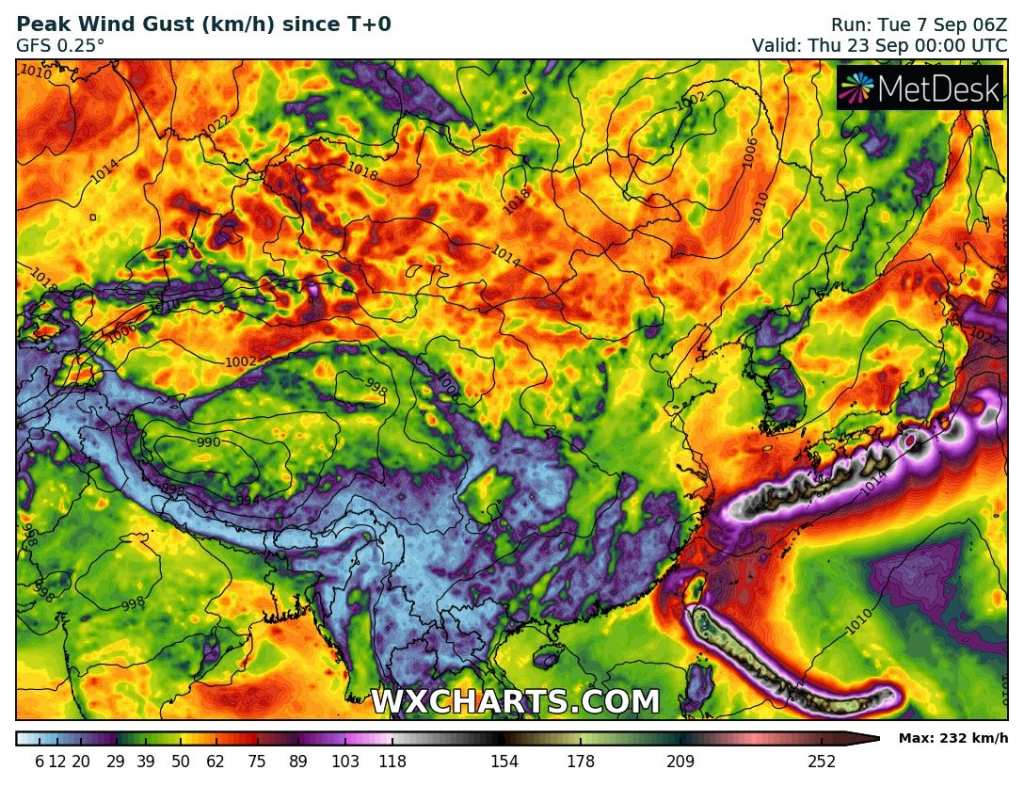 Source: wxcharts.com
(Visited 246 times, 1 visits today)