Only in the last article, we were informed about October extreme storms in Australia, which produced the larges hails in Australian history, with a 16 cm diameter in Queensland /https://mkweather.com/the-largest-hail-on-record-in-australia-a-16-cm-diameter-sydney-and-brisbane-with-tornadoes-hot-air-pushed-to-northern-australia-451c-and-indonesia-374c//.
Storm pattern thanks to La Nina is and will be continuing in the next months /https://mkweather.com/summer-2021-2022-forecast-for-australia-and-oceania-stormy-colder-la-nina-pattern-above-the-continent/; https://mkweather.com/spring-2021-forecast-for-australia-and-oceania-under-la-nina-rules-cold-and-stormy-australia-warm-new-zealand-and-various-patterns-in-oceania// and severe storms bothered the continent – mainly ints southern parts in the last period, too.
In Perth, at the end of October 2021, a record October rainfall of 119 mm fell in the city after severe storms with gusting winds and floods.
Storms have quickly shifted above South Australia, where severe storms with large hail and floods appeared.
Storms subsequently shift above Victoria, Tasmania, and Queensland, with additional damages, including strong winds.
The previous weekend, an anomalous hailstorm appeared in Coolah, Queensland, again /Tweet below with a video/.
Storms, storms, and storms – it´s a forecast for Australia for the next summer – Summer 2021/2022.
La Nina is across the continent traditionally linked with stormy pattern and weaker heatwaves and drought.
More floods, stronger spider season, or a mice plague are possible.
Stronger storms should arrive already in the first half of Summer 2021/2022 thanks to wet MJO and negative IOD, while a peak of summer with heatwaves, drought, and wildfires are more probable in the second half of summer thanks to drier MJO and positive IOD patterns.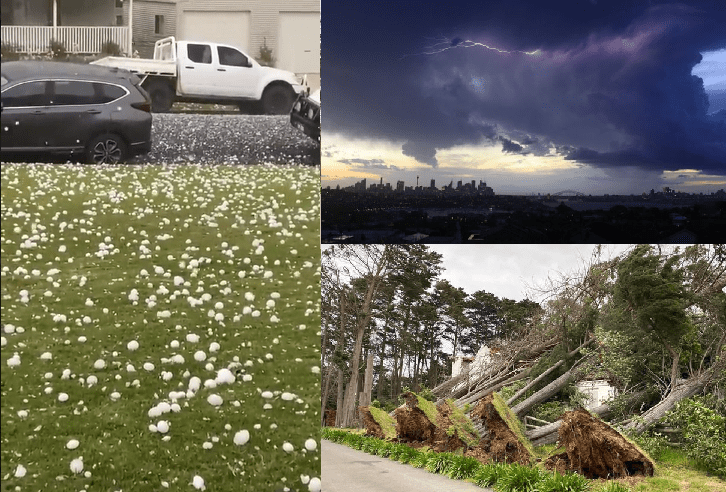 (Visited 49 times, 1 visits today)