+34°C Italy, +33°C Turkey, +31°C Greece, +28°C Romania +27°C Croatia and Ukraine in November!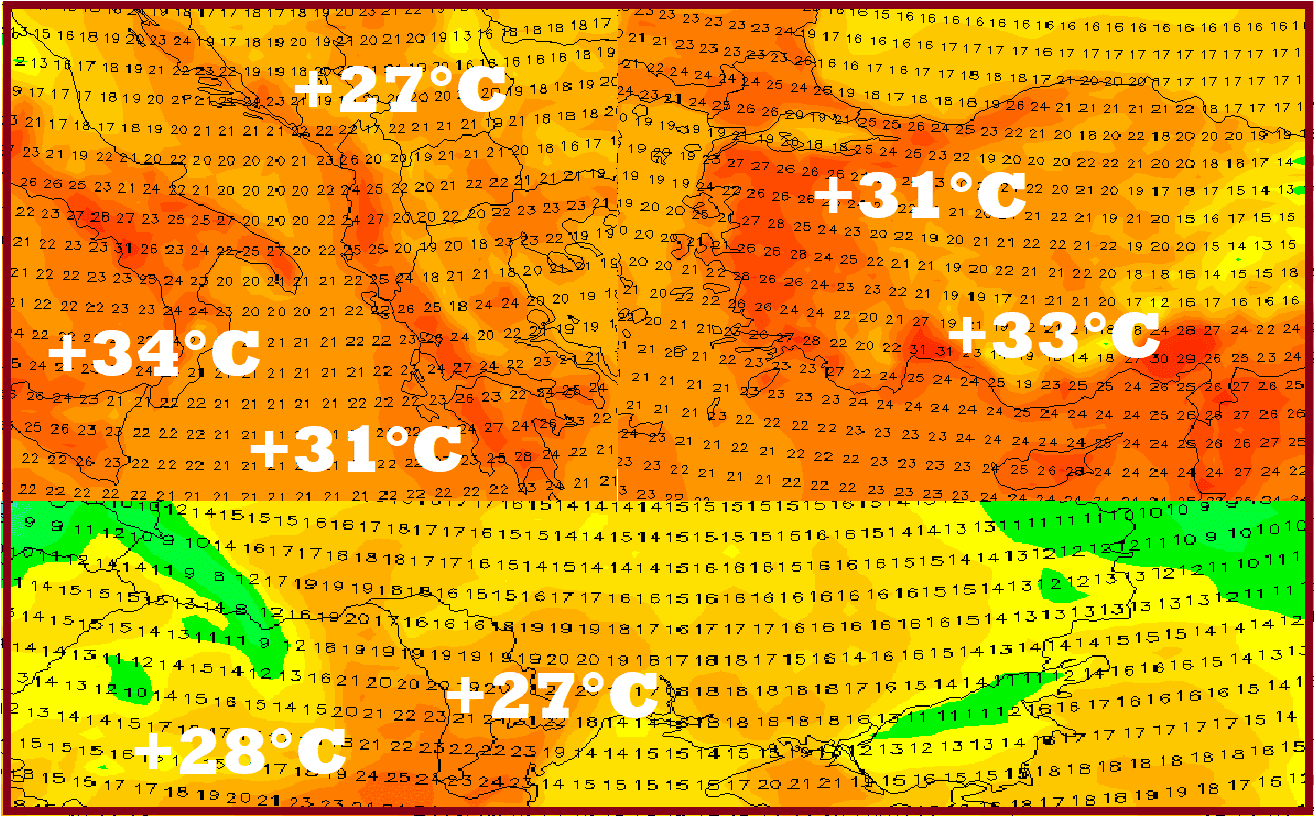 In the last 3 articles, we were informed about extremely long and strong Arctic blasts, which are for Europe and parts of the Northern Hemisphere forecasted during period 10. November – 15. December 2021 /https://mkweather.com/be-prepared-for-an-extremely-long-and-strong-coldwave-arctic-blasts-in-europe-between-10-november-15-december-are-expected/; https://mkweather.com/the-6-week-daily-forecast-for-the-wider-european-region-from-gismeteo-until-5-december-2021/; https://mkweather.com/winter-will-come-earlier-than-was-forecasted-30c-in-scandinavia-20c-in-central-europe-and-10c-in-british-island-around-10-november-is-possible//.
Before severe cold blasts, however, a powerful late-season heatwave has been already forecasted /https://mkweather.com/november-heatwave-hits-europe-germany-25c-france-30c-spain-33c/; https://mkweather.com/any-extreme-frosts-ukraine-romania-or-serbia-with-abnormal-28c-around-5-november// and in this article, we are bringing interesting information from another region of Europe, which expect anomalously high – summer (above +25°C) and tropical (above +30°C) heatwave.
The hottest will be between 5.-7. November 2021 in Italy (up to +34°C) and Turkey (up to +33°C), but tropical days are possible in Greece (+31°C) or Albania (+30°C), too.
Summer temperatures around +27/+28°C should surprise parts of Croatia, Romania, and the Odesa region in Ukraine.
Summer days above +25°C should appear across all Balkan.
Central Europe should experience according to updates with +23°C on 31. October – 1. November 2021, hot will be Iberia and France /link above/.
Southern Scandinavia should report warm +18°C at the end of October and in early November 2021.
We highly recommend using this type of weather for outdoor activities, because it will be very probably the warmest days until March 2022.
Mkweather will monitor the situation and in the case of temperature records, we will bring fresh news, soon.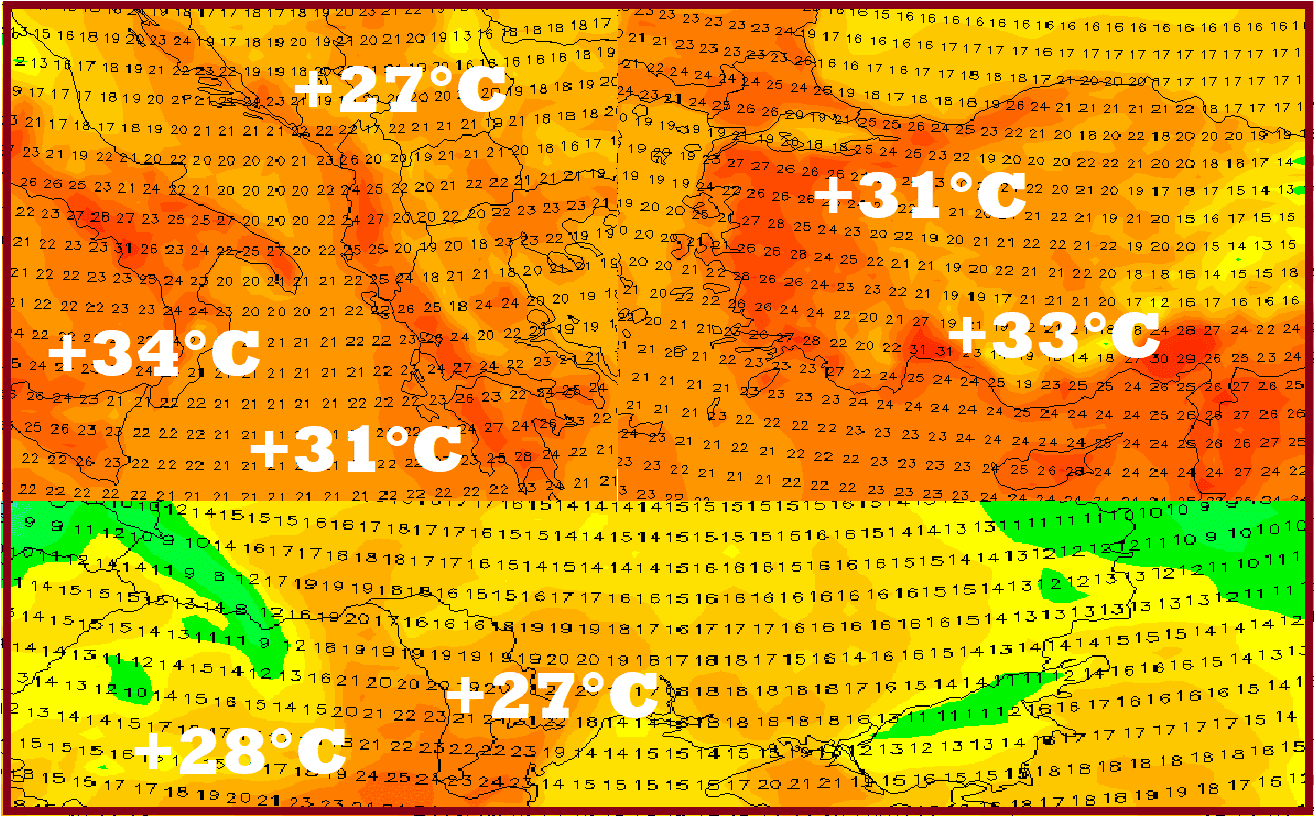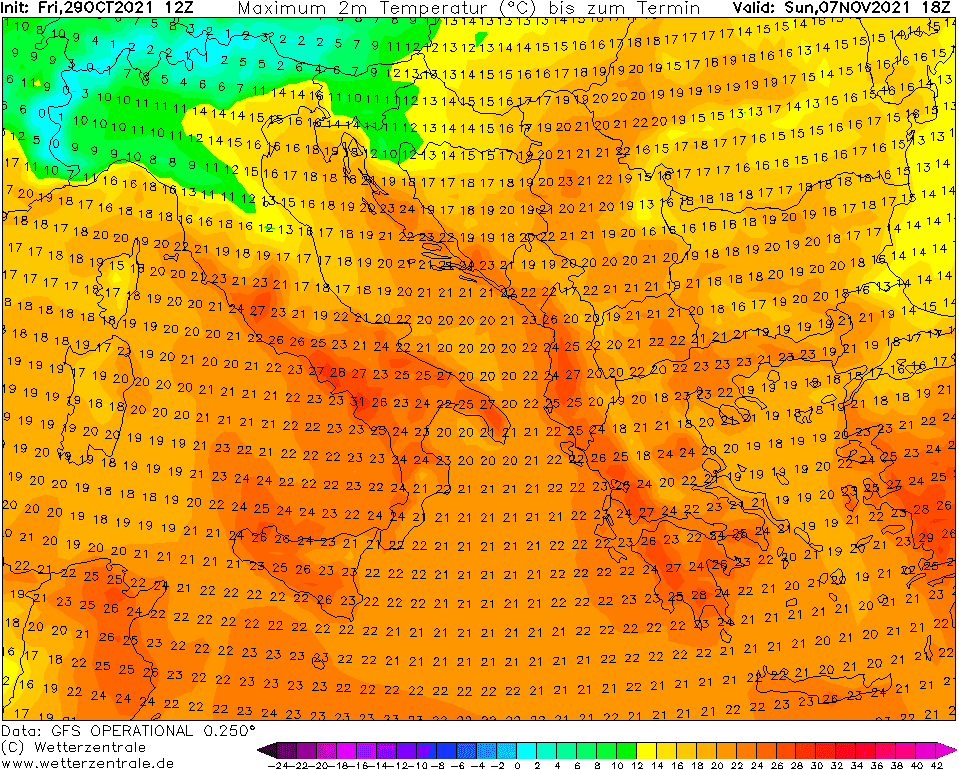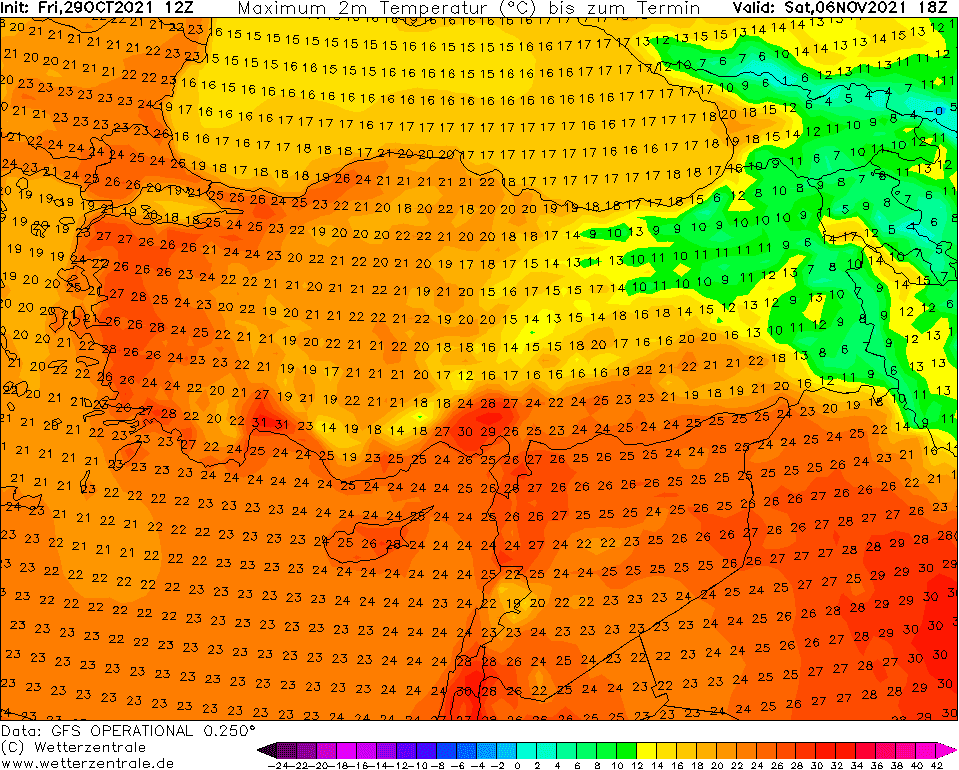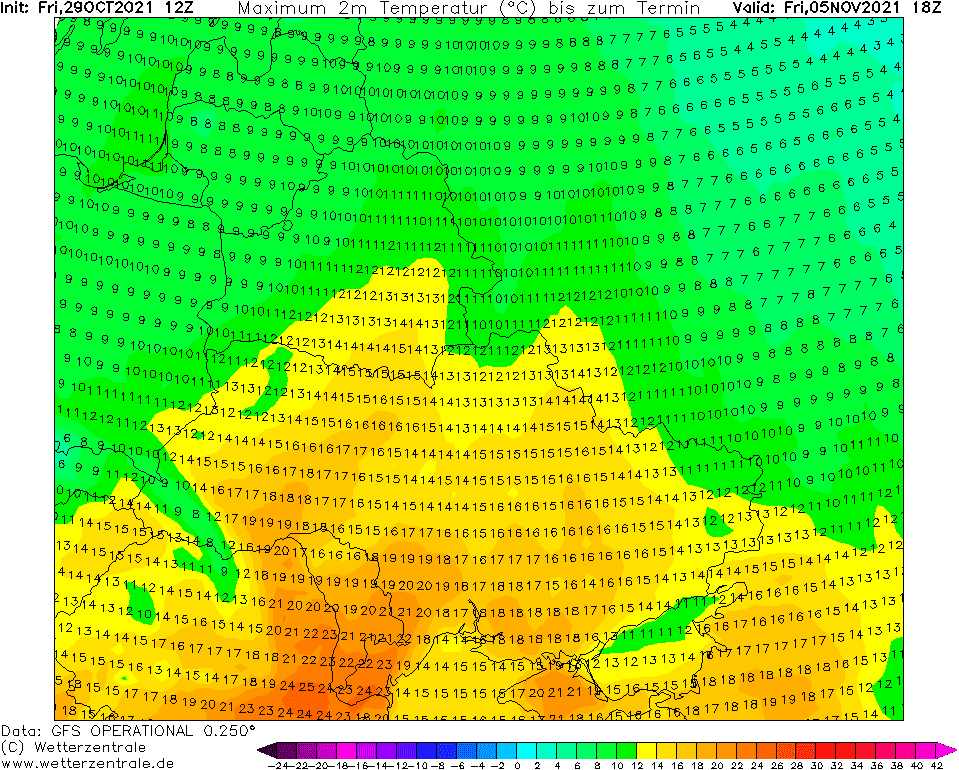 Source: wetterzentrale.de