After early spring, big temperature differences: 12.-17. February short, but strong Arctic blast, but quickly +23°C in Central Europe?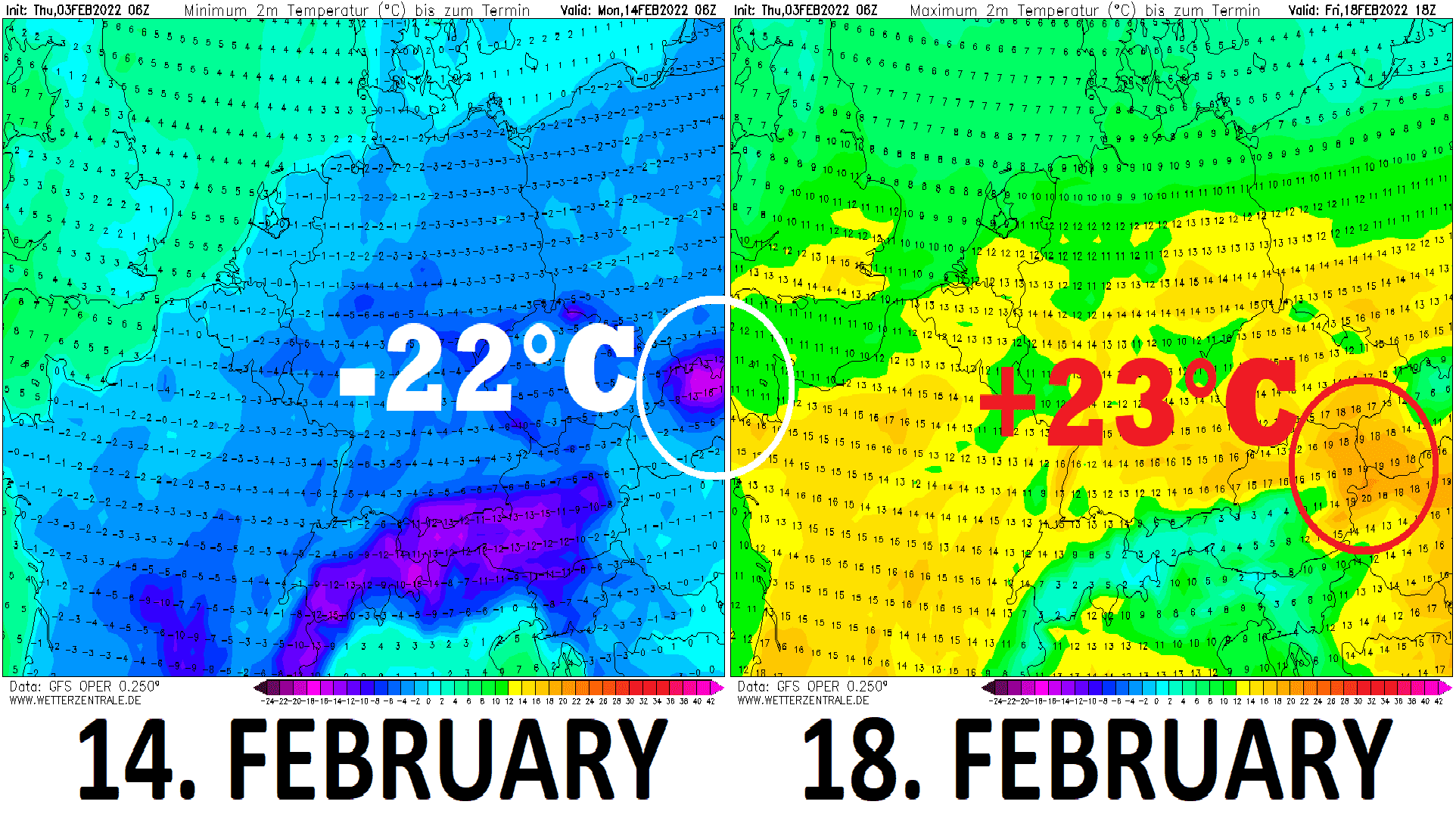 The early spring weather period in southwestern and western Europe is persisting since late January 2022 /https://mkweather.com/nao-heatwave-is-bringing-summer-france-248c-spain-280c-morocco-321c-western-sahara-331c/; https://mkweather.com/early-spring-weather-is-coming-switzerland-214c-spain-267c-morocco-298c/; https://mkweather.com/tenerife-hit-floods-from-32-mm-rainfall-in-a-few-hours-agadir-morocco-already-317c/ and already in the next period, until 12. February 2022 (updated), very, or extremely warm weather hits the rest of the continent /https://mkweather.com/early-spring-is-coming-nao-with-blocking-admixtures-will-bring-very-warm-february-and-march-2022-in-europe/; https://mkweather.com/ecmwf-6-week-forecast-for-europe-temperatures-up-to-22c-in-mid-latitudes-and-28c-in-the-mediterranean-in-february-and-25c-30c-in-march/; https://mkweather.com/the-second-february-week-in-europe-will-be-extremely-warm-temperatures-above-20c-in-mid-latitudes-and-30c-possible-in-the-mediterranean/.
Already between 12.-17. February 2022 should appear shorter Arctic blast period, with relatively strong frosts in Europe – in East-Central Europe according to current estimates up to -22°C, but it appears, that early-spring weather will quickly appear, on 18. February already with a possible historic warm spell up to +23°C in the same region.
It means, that in the second February 2022 decade, some temperature shocks, firstly from very warm to very cold and then from very cold to extremely warm weather are predicted, so far.
The coldwave however doesn´t look like a peak of winter, so far, maybe in Eastern Europe only.
On the other hand, +23°C in East-Central Europe hasn´t been around 20. February never measured, so far and in Austria, Slovakia, and Hungary, temperature records for this period are moving mostly around +20/+22°C, therefore, together with warm spells from the first 12 February 2022 days, the overall character of the month should be very warm, despite 2 shorter coldwaves (a current coldwave and 12.-17.2. 2022).
These forecasts will be updated in the next period, yet.
Such was forecast in long-term outlooks in links above, shorter Arctic blasts should be appearing during all February and March 2022, but very or extremely warm spring weather will be more often, with a resulting effect of very warm temperature anomalies across Europe, excluding southern Balkan, Black Sea region or Turkey, where winter conditions will be prolonged minimally until March 2022.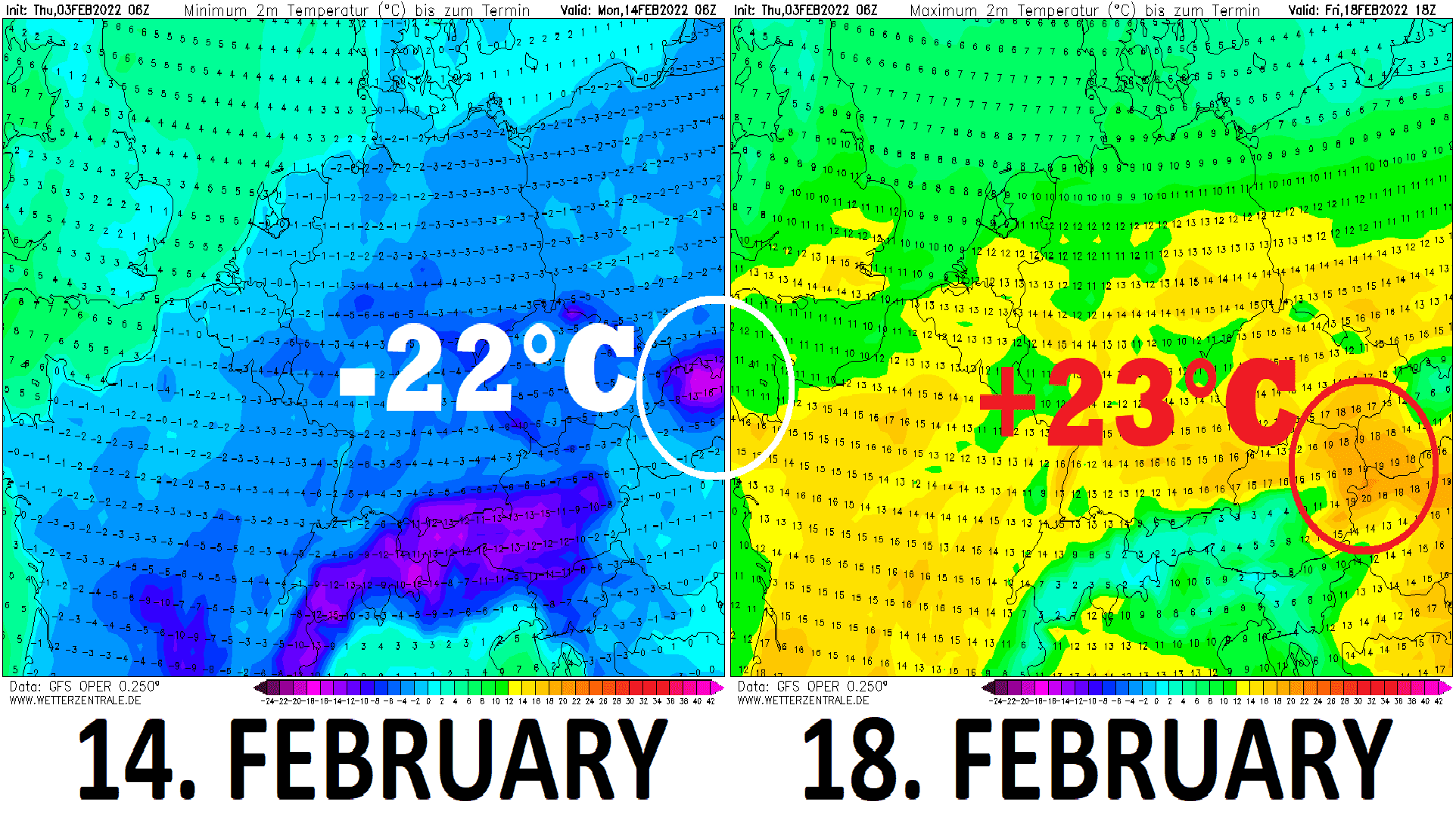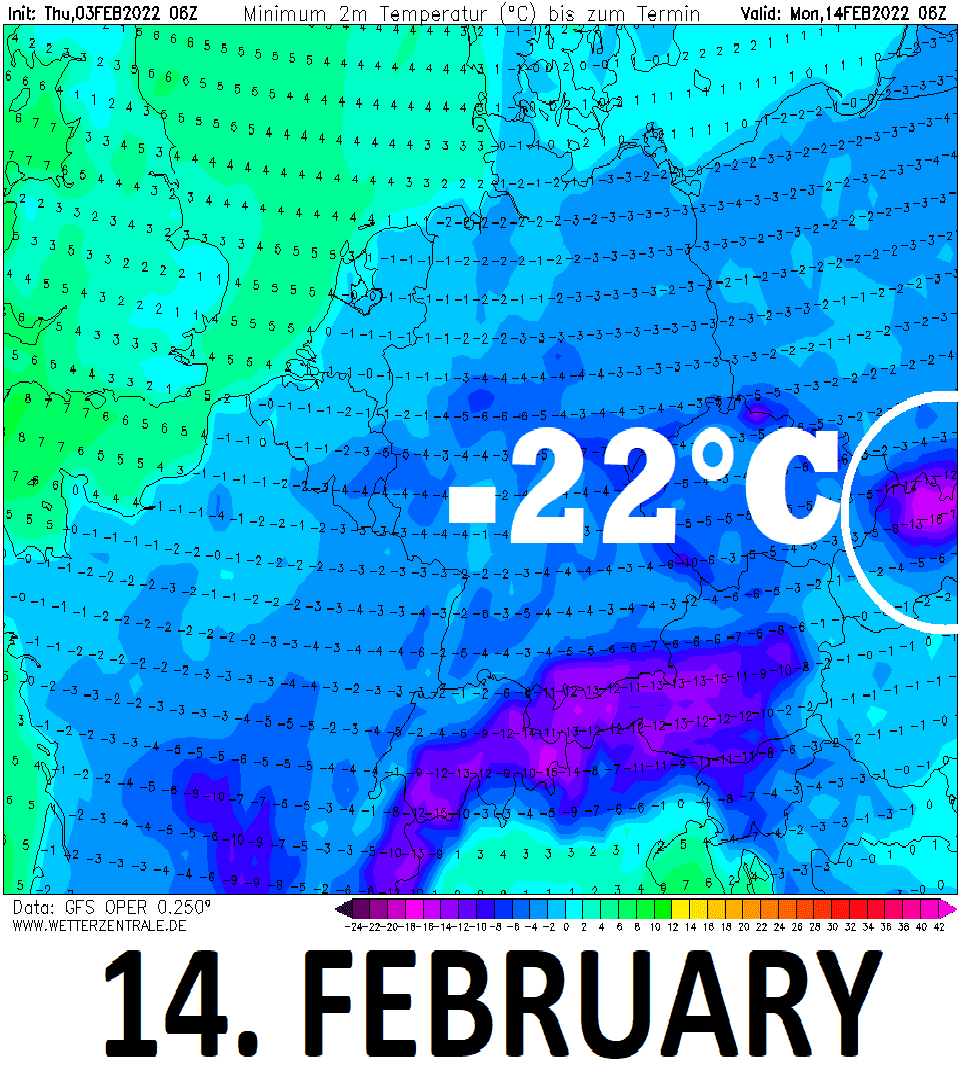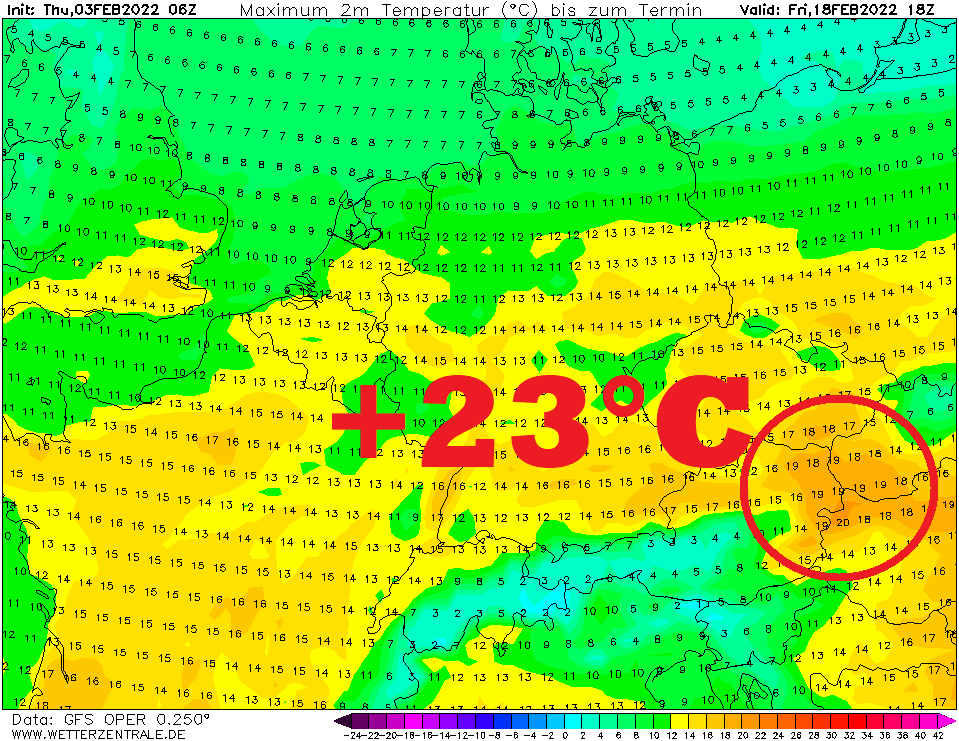 Source: wetterzentrale.de