After heatwaves are coming heavy rains, storms, and floods!
While, in continental Europe, cyclonic weather brings extreme cooldown, with the first snowfall of the season /https://mkweather.com/maximum-temperatures-only-3c-and-the-first-snowing-around-800-masl-in-central-europe-already-next-week//, in southeastern and southern Europe is continuing flooding wave /https://mkweather.com/severe-floods-in-france-and-portugal-gard-244-mm-3-hours-120-portugalese-municipalities-heavily-flooded/; https://mkweather.com/a-deadly-and-devastating-f2-tornado-in-italy-tornado-in-germany-and-2-meters-high-floodwater-in-france-replaced-a-powerful-september-heatwave//.
Heavy rains already surprised Milan, Italy and the city ended completely flooded.
On Thursday, 16. September 2021, in Malpensa, Milan, 86 mm fell in only 12 hours, with a damaging effect in the streets of the city.
People were evacuated from Milan´s airport after high floodwater flooded spaces of the airport and parking places.
Meanwhile, Alcora, Spain, reported severe hailstorm and subsequent floods.
Only before a few days, Agen and La Garonne, France, and 120 municipalities in Portugal reported devastating floods, Sicily EF2 tornado appeared and September 2021 already brought severe floods in other parts of Spain, too /https://mkweather.com/breaking-catastrophic-floods-hit-spain-toledo-valencia-barcelona-majorca-regions-are-completely-flooded-tourists-in-a-danger//.
Meantime, Europe is preparing for a severe coldwave in the next few days – snow should appear in Central Europe already at levels around 800 MASL, in the Baltic region and Belarus even in lowlands.
16-day precipitation forecast is saying about a possibility of the next floods in Portugal, Spain, France, Italy, Switzerland, Austria, Slovenia, Croatia or Bosnia, and Herzegovina in the next period, heavy rains are forecasted for Belarus and region westward from Moscow, too.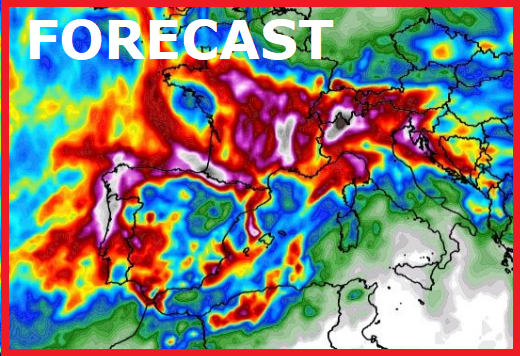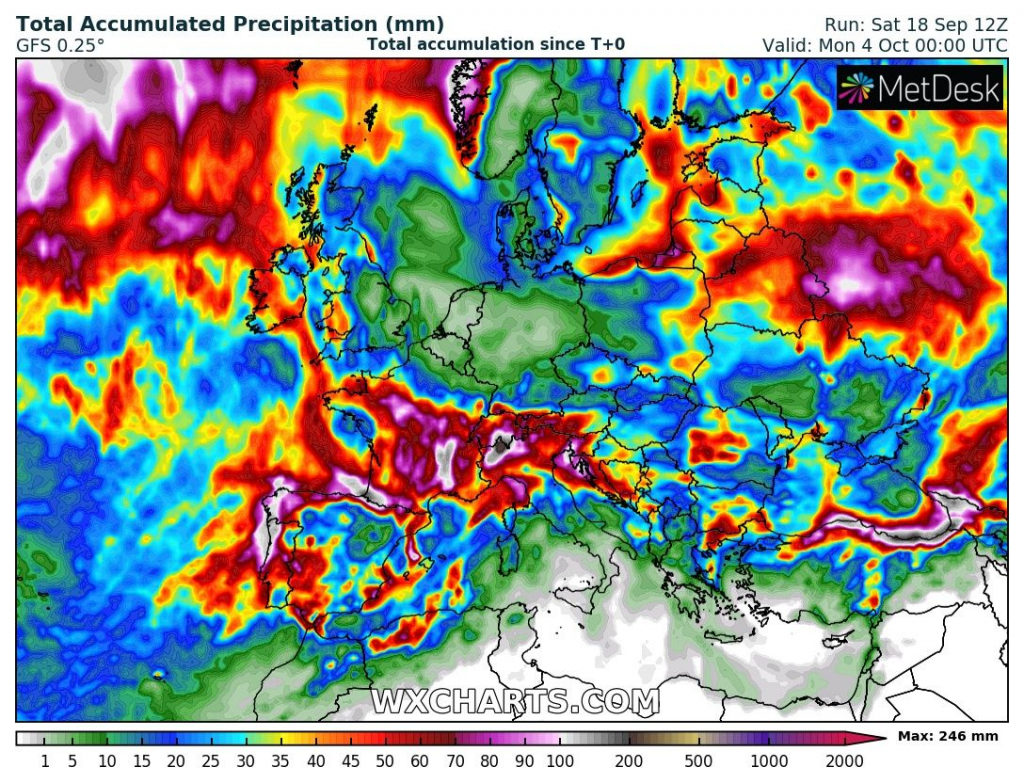 (Visited 77 times, 4 visits today)