Snow in a desert in Saudi Arabia! The Middle East hit the next winterstorms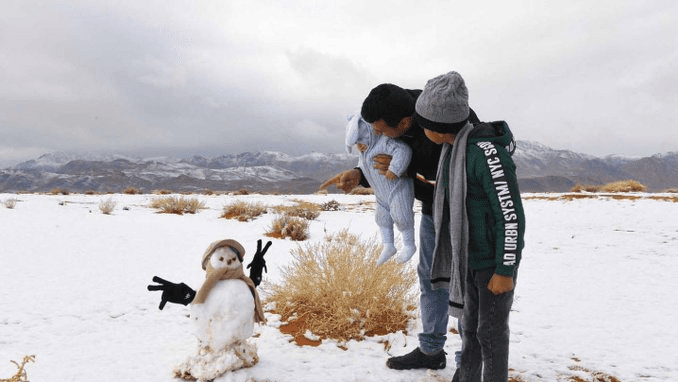 Many flooding events and rare snow in Saudi Arabia – it´s a result of the last winterstorm across the Eastern Mediterranean and the Middle East.
Snowfall surprised the Tabuk region, northwestern Saudi Arabia (the city of Tabuk is elevated around 700 MASL) after temperatures dropped to near zero.
In Guriat, 509 MASL, -1,2°C, and in Turaif, 813 MASL, northern Saudi Arabia, only -1,0°C was measured at the end of the year 2021.
Moreover, many severe flood events appeared across the Middle East and Eastern Mediterranean in the last period.
Floods in Shinas, Oman killed 6 people, floods in Iran killed the next 2 people.
Floods were reported from Kuwait, Jeddah (Saudi Arabia), UAE, Oman,…
In Finike, Turkey, 168 mm rainfall was at the end of the year 2021 measured.
According to forecasts until 20. January 2021, the next severe storms are forecast for parts of Turkey, W Syria, Lebanon, Israel, NW Jordan, N Iraq, E and S Iran, and measurable rainfall is forecasted almost for all Middle East.
The worst situation for Turkey, Lebanon, Israel, W Syria, and Kurdistan is forecast, where the next severe floods and snowing in the mountains are very probable /the last time winter storm in the region around Christmas 2021: https://mkweather.com/winterstorm-snowing-in-israel-and-lebanon-and-syria-from-around-1000-masl-lowlands-and-coast-with-severe-floods-tel-aviv-1856-mm-72-hours//.
By severe Mediterranean lows will be hit parts of northern Egypt and Libya, too.
Gradually, such as Western Disturbances, systems will shift into India, Pakistan, Afghanistan, and Nepal /https://mkweather.com/red-warnings-before-frosts-and-snow-for-india-gulmarg-104c-36c-above-all-time-december-record-western-disturbances-on-the-way/; https://mkweather.com/india-with-red-warnings-before-extreme-frosts-dras-203c-in-dras-11c-in-churu-290-masl-regionally-the-lowest-temperatures-since-1997//.
After January´s winter blasts, an early Spring 2022 should come earlier, than usual into many parts of the Northern Hemisphere /https://mkweather.com/winter-2021-2022-forecast-for-northern-hemisphere/; https://mkweather.com/spring-2022-will-come-in-february-nao-and-extremely-warm-early-spring-conditions-in-february-and-march-2022-are-predicted-cfs-ecmwf/; https://mkweather.com/winter-2021-2022-forecast-for-asia-early-extreme-arctic-and-siberian-blasts-and-blizzards-late-dry-and-warm-conditions/; /.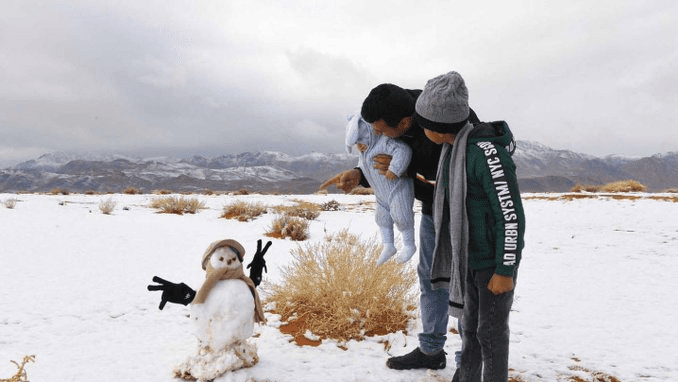 Illustration picture: thenationalnews.com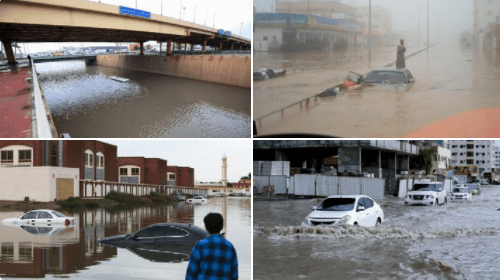 Floods across the Middle East (Kuwait, Jeddah, Saudi Arabia, UAE, Oman / Source – Wrath Of Gnon Twitter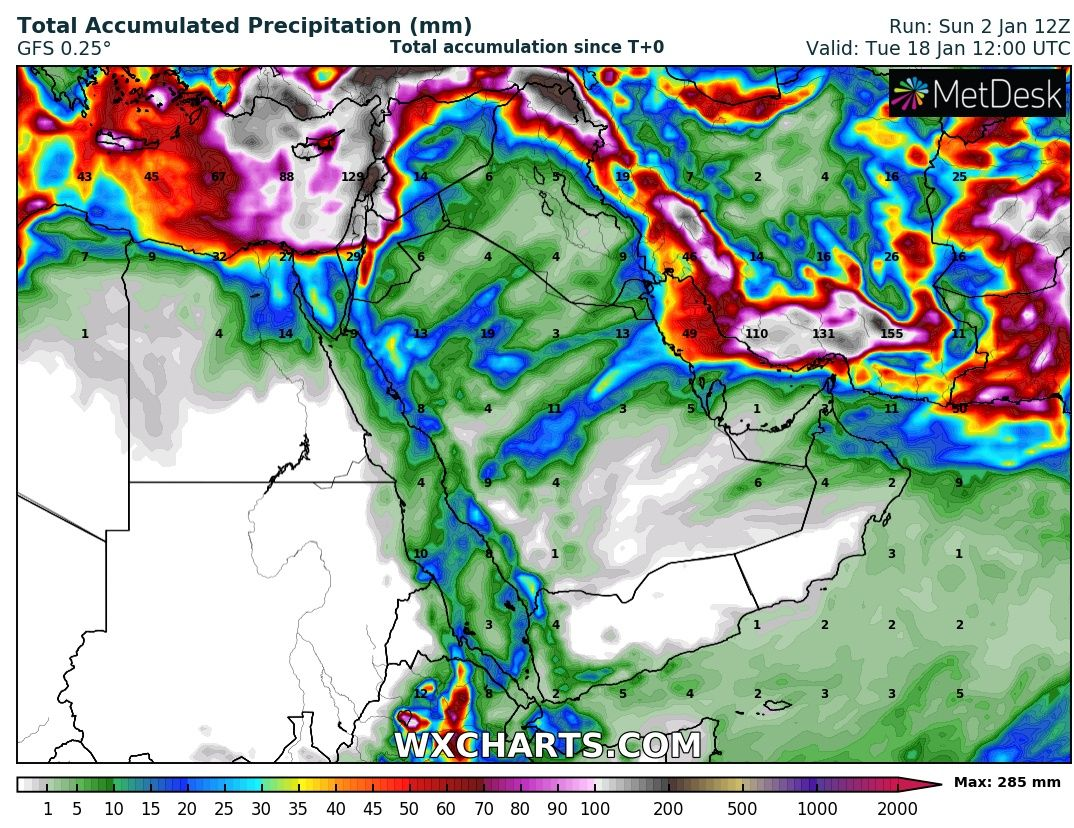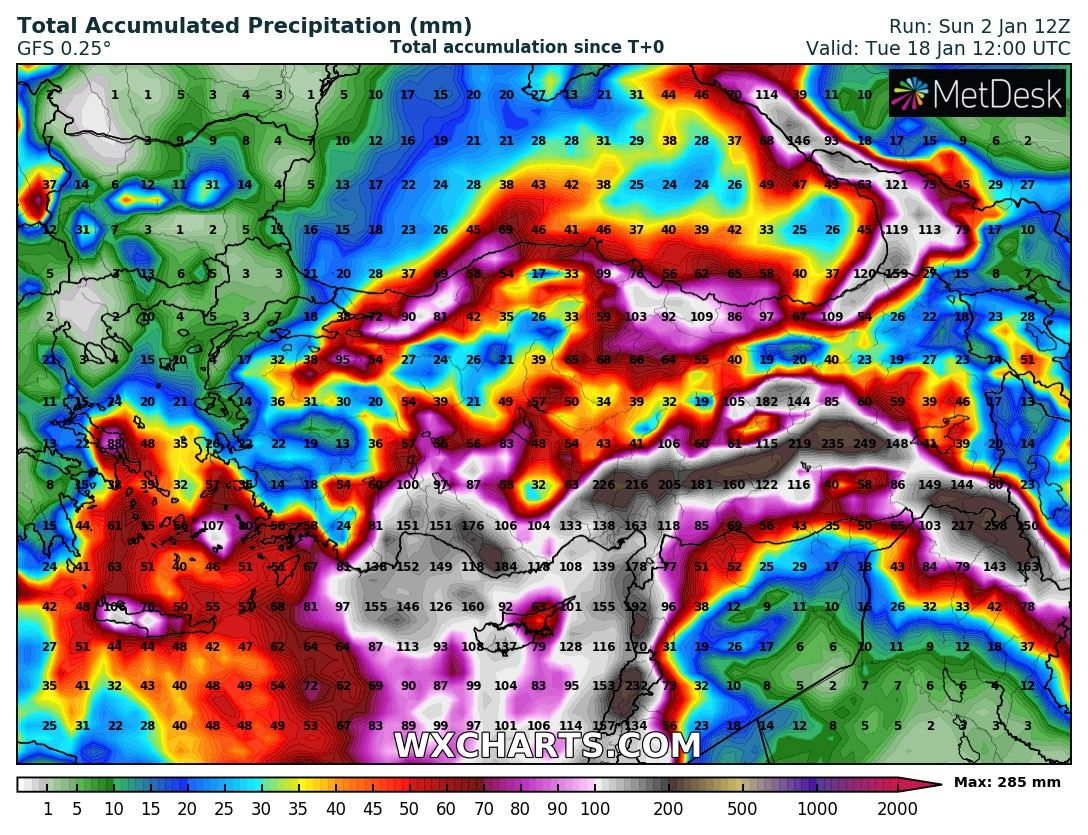 Source: wxcharts.com