Parts of East Asia experience anomalously hot Indian summer.
While above southernmost China, the next tropical threats are coming /one of the next Mkweather articles/, rest of the country, such as Japan and South Korea reported hot tropical and supertropical days in the first October 2021 decade. The situation is mapped here: https://twitter.com/extremetemps.
The hottest was on 5. October 2021 in Hengnan in Hunan province, China, +39,0°C. It´s the first +39°C in China in October ever.
Hita, Japan, reported on 3. October 2021 +35,7°C, only 0,3°C from the monthly national record.
Gangneung, South Korea reported +32,3°C in the first 3 October days, with the tying of the all-time October record for the country.
North Korea was colder, up to +27,6°C in Kaesong and Pyongyang on 3. October 2021.
In Mongolia surprised warm +19,6°C in Hanbogd on 8. October 2021.
In the next days, the region expects a coldwaves, with a peak around 16.-18. October 2021 in China.
Meanwhile in Siberia, almost -25°C was at the end of the last workweek, measured /https://mkweather.com/labaznaya-siberia-249c-at-the-level-of-seasonal-temperature-records//.
Coldwaves are in the next period forecasted in Europe and western North America, too /https://mkweather.com/the-first-snow-in-europe-several-runs-of-gfs-are-extremely-cold/; https://mkweather.com/winter-is-coming-an-extreme-arctic-blast-for-europe-temperatures-in-central-parts-and-balkan-should-reach-15c/; https://mkweather.com/mould-bay-canada-237c-extreme-arctic-blasts-hit-all-western-half-of-the-usa-soon//.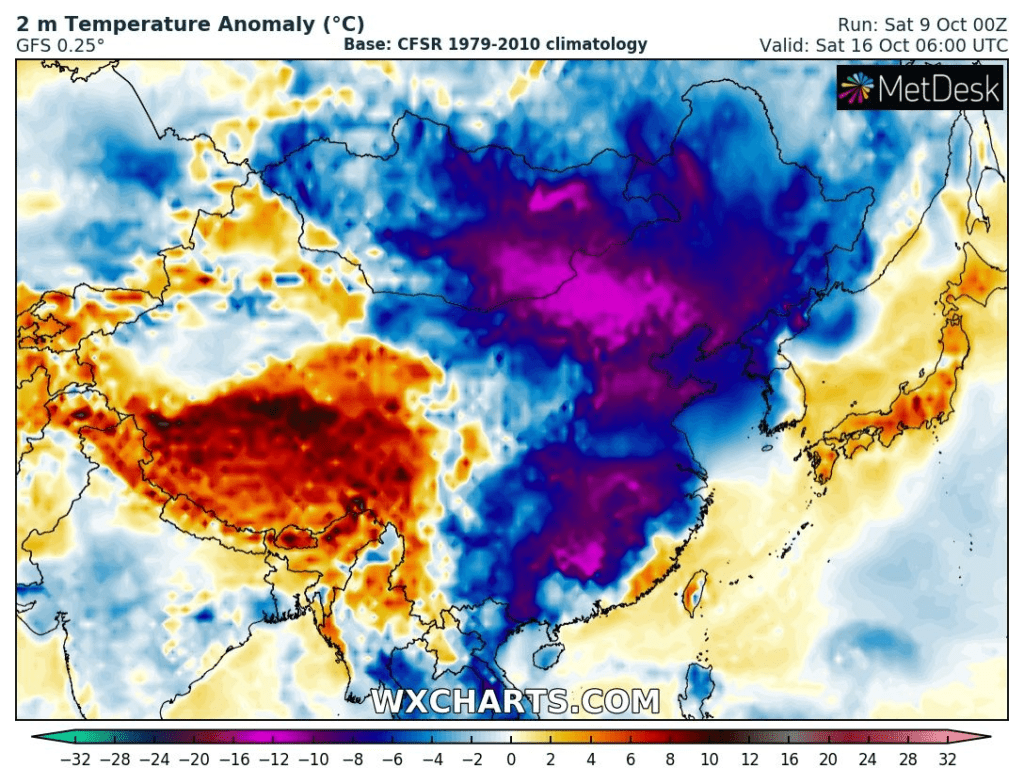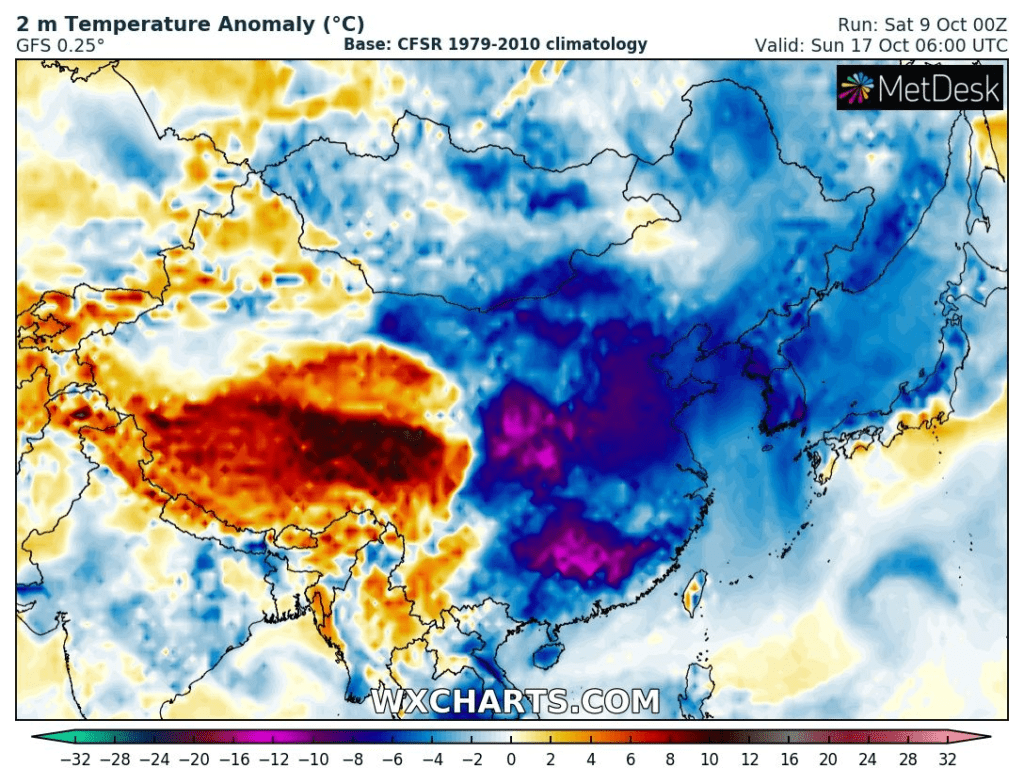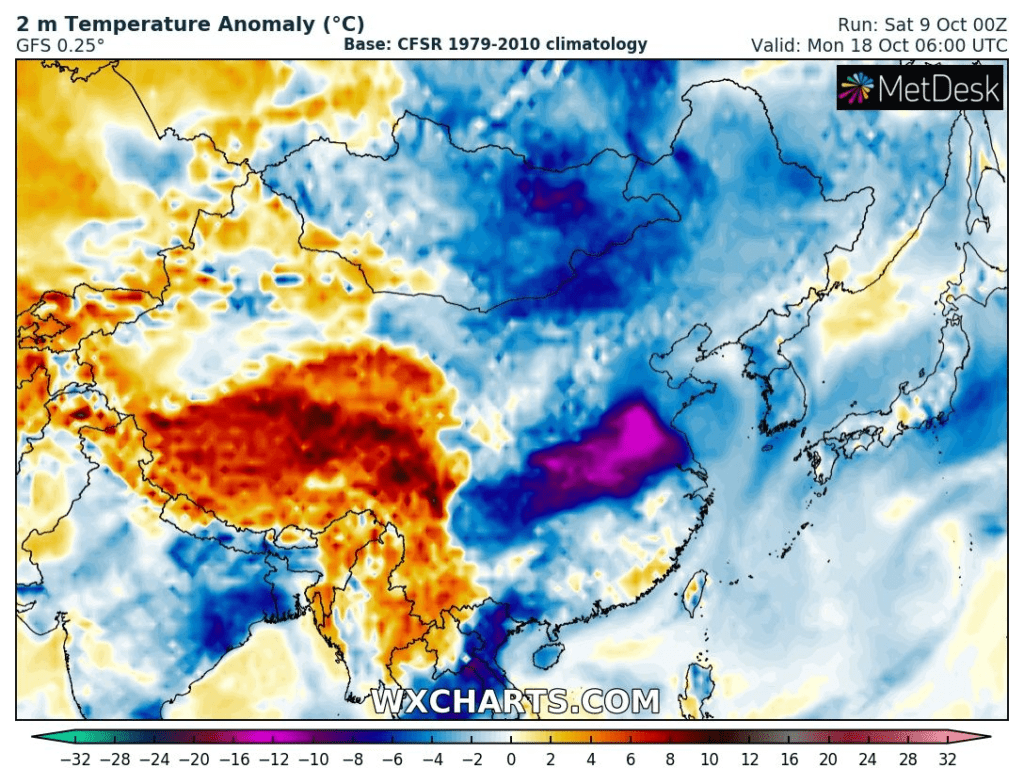 Source: wxcharts.com
(Visited 19 times, 1 visits today)