Labaznaya, Siberia, -24,9°C, at the level of seasonal temperature records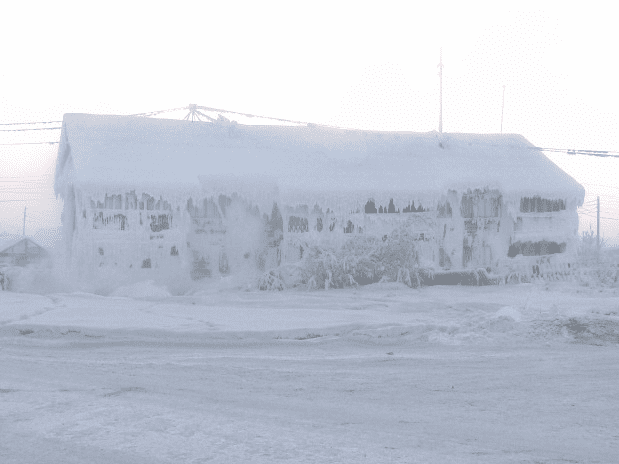 Only before few days, we were informed about a new September temperature record from Delyankir, Siberia (-22,0°C) /https://mkweather.com/siberia-with-the-coldest-september-temperatures-in-history-delyankir-220c// and news from the Arctic and Antarctica from the last days were extremely cold, too /https://mkweather.com/arctic-sea-ice-extent-26-greater-than-last-year-12th-lowest-on-record-and-the-largest-since-2014/; https://mkweather.com/vostok-794c-only-06c-from-the-all-time-october-record/; https://mkweather.com/the-south-pole-with-the-coldest-winter-in-history-average-temperature-april-september-half-year-only-610c//.
Meanwhile, northeastern Siberia reports even stronger frosts, on 8. October 2021 in Labaznaya -24,9°C – if we look at the daily temperature records for this season for the region, temperature extremes are moving only around -25°C.
Interesting were minimum temperatures in Susuman on 5. October 2021, too, with only -22,3°C, which is close to levels of seasonal temperature records, too.
Severe frosts in Autumn 2021 have come extremely early in Oymyakon, too /https://mkweather.com/in-oymyakon-winter-has-come-very-early-on-10-september-was-measured-a-new-daily-record-148c//.
Only before a short time, a new forecast for Winter 2021/2022 from Russian meteorologists were published in many media /https://mkweather.com/russian-meteorologists-expect-extreme-winter-around-december-january-2021-22//, with expected extreme frosts already in December 2021 and early January 2021. These forecasts are set with Mkweather Winter 2021/2022 predictions, so far /https://mkweather.com/winter-2021-2022-forecast-a-peak-near-nao-already-in-december-ne-pacific-warm-blob-nao-and-early-spring-in-february-north-america-oppositely-warm-start-cold-end-of-winter// and Mkweather will update the Winter outlook already in the next days.
On Saturday, 9. October 2021, a belt of cold air (possibly linked with a current NAO- phase) will be situated across all Eurasia, while the North American sector is living a powerful Indian summer and extreme frosts and snow hit/hits mainly western parts.
After colder temperature anomalies in October, the first half of November should bring warmer weather in parts of Siberia, too /https://mkweather.com/silence-before-a-storm-and-the-last-summer-like-weather-before-an-extremely-cold-winter-the-first-half-of-november-should-bring-indian-summer-in-europe-canada-and-siberia-forecast-until-15-novemb//.
European October 2021 coldwave /https://mkweather.com/the-first-snow-in-europe-several-runs-of-gfs-are-extremely-cold/; https://mkweather.com/winter-is-coming-an-extreme-arctic-blast-for-europe-temperatures-in-central-parts-and-balkan-should-reach-15c// will gradually shift above Western Siberia and Central Asia, therefore, the next extreme temperatures in Siberia in October 2021 will be still possible.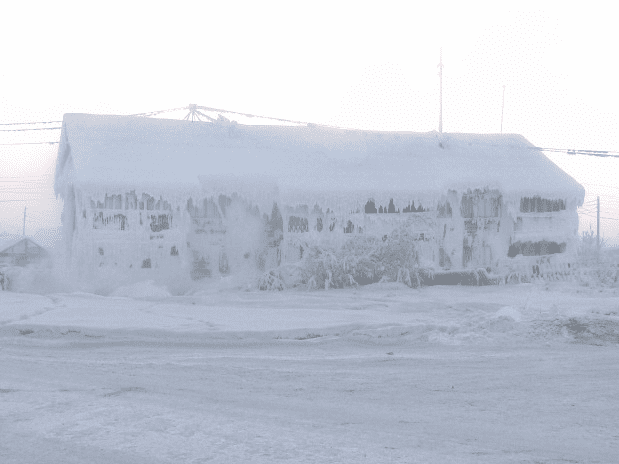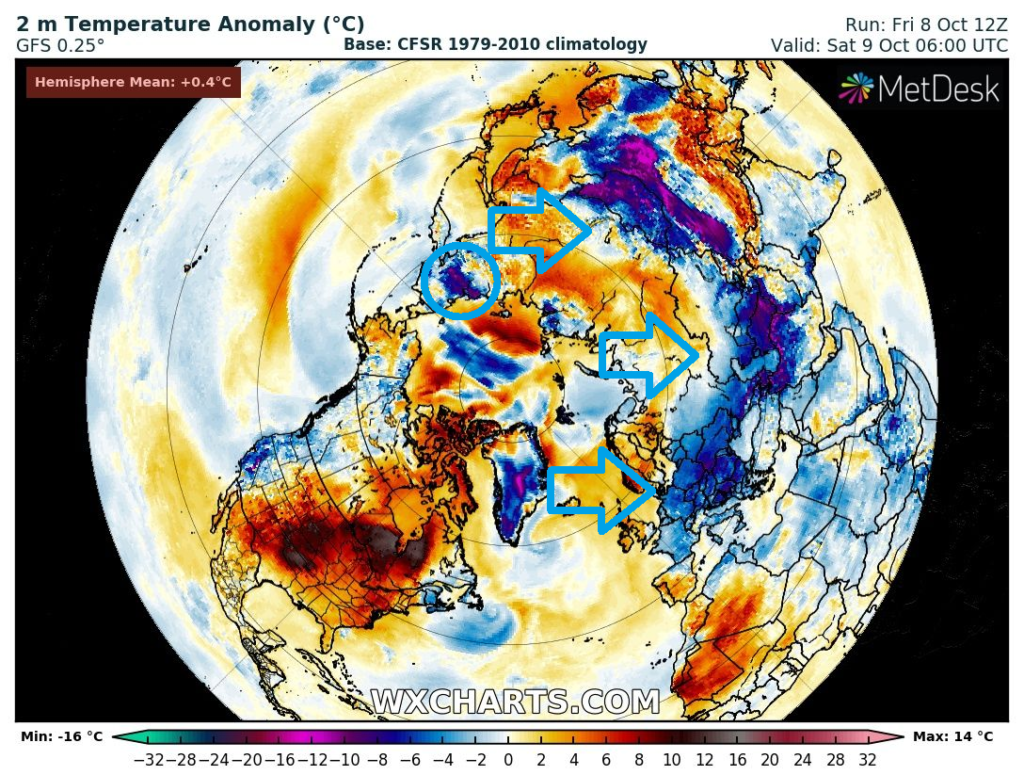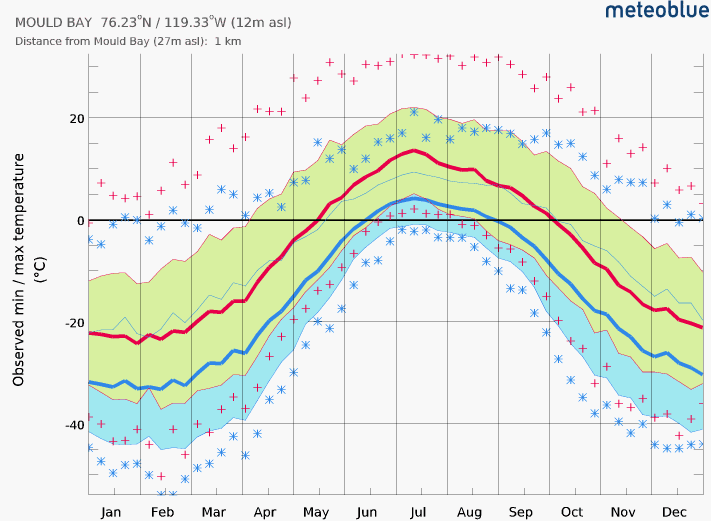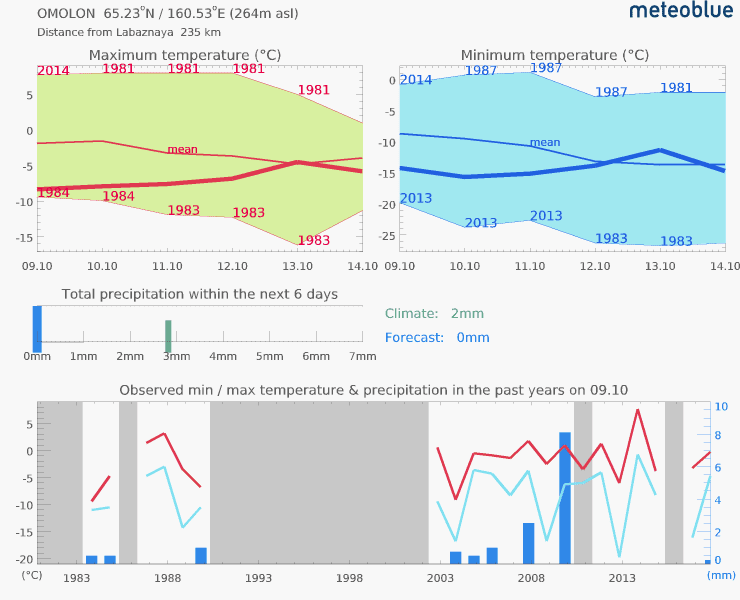 Source: meteoblue.com