Latest GFS expects the coldest temperatures for northern Slovakia / southern Poland, rarely in the interval -20/-25°C!
MK
November 13, 2021
2 min read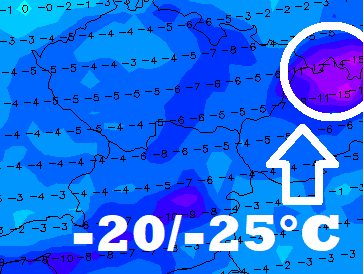 From the last series of GFS outputs, we should mention mainly a forecasted shift of anomalous conditions from Spain, Portugal, western France, and British Islands mainly above Central Europe, where should be measured the lowest temperatures of the period.
Forecasts will be changing, yet – some parameters and forecast models we have described in the previous articles /https://mkweather.com/arctic-winter-in-europe-already-betwen-22-27-november-central-europe-france-spain-and-the-uk-20c-scandinavia-30c/; https://mkweather.com/the-end-of-november-should-bring-a-very-low-nao-index-greenlandic-arctic-and-siberian-winter-should-come-very-early-peaks-between-20-11-20-12-2021/; https://mkweather.com/winter-should-be-strengthening-until-new-year-2022-wider-european-region-estimates/; https://mkweather.com/extended-gfs-ensemble-forecast-for-european-region-until-30-november-2021-arctic-winter-will-come-already-next-week/; https://mkweather.com/christmas-2021-forecast-negative-phase-of-arctic-oscillation//.
According to Friday´s runs, frosts in interval -20/-25°C should appear in frost valleys in northern Slovakia and southern Poland, near very deep snow cover, occasionally above 50 cm, rarely up to 1 meter, below 1000 MASL.
Below -20°C should be measured in Czechian or Austrian basins, too according to these outputs.
An arrival of severe frosts is predicted after 22. November and very cold period should be persisting until Christmas or even until New Year 2022 according to long-term estimates.
Late-November coldwaves should be therefore only the start of a long cooling period in the wider European region.
Where will extremely cold air masses from Greenland /https://mkweather.com/summit-camp-greenland-556c-possibly-never-has-been-so-extremely-cold-so-early-in-the-season// shift after 22. November isn´t fully known, yet – still are here extreme scenarios with anomalously cold Iberia, France, or the British Islands, while Scandinavia and Central Europe appear to be hit with a higher probability.
All will be associated with AO- / NAO- / MJO 5-6 / IOD- / La Nina phases, which should be a relatively ideal mix of conditions for very cold weather in the region.
In the case of the next extreme outputs, we will inform you already in the next Mkweather articles.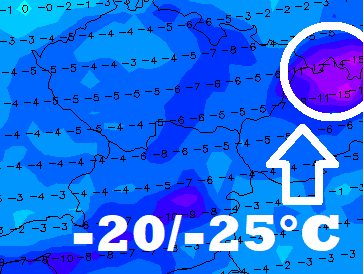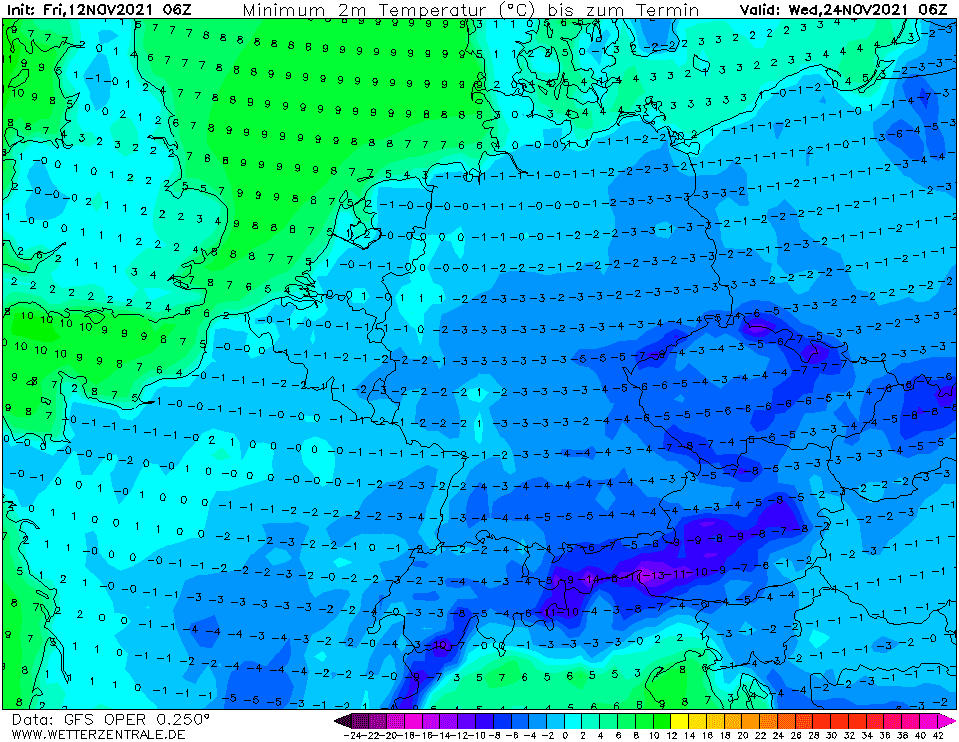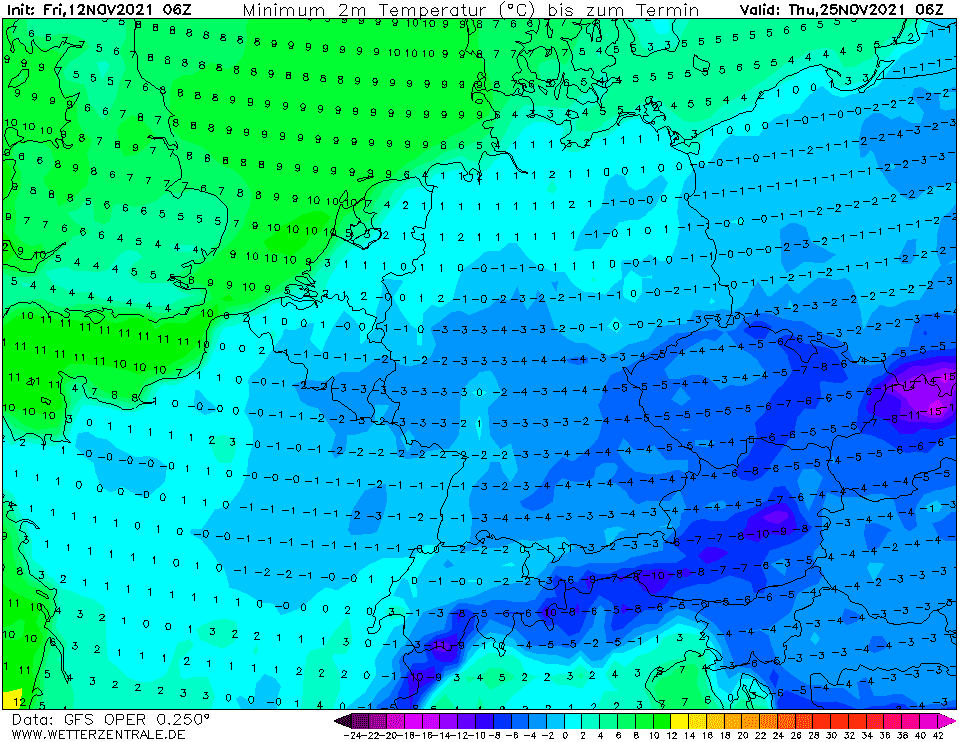 Source: wetterzentrale.de