Arctic winter in Europe already between 22.-27. November! Central Europe, France, Spain, and the UK -20°C, Scandinavia -30°C!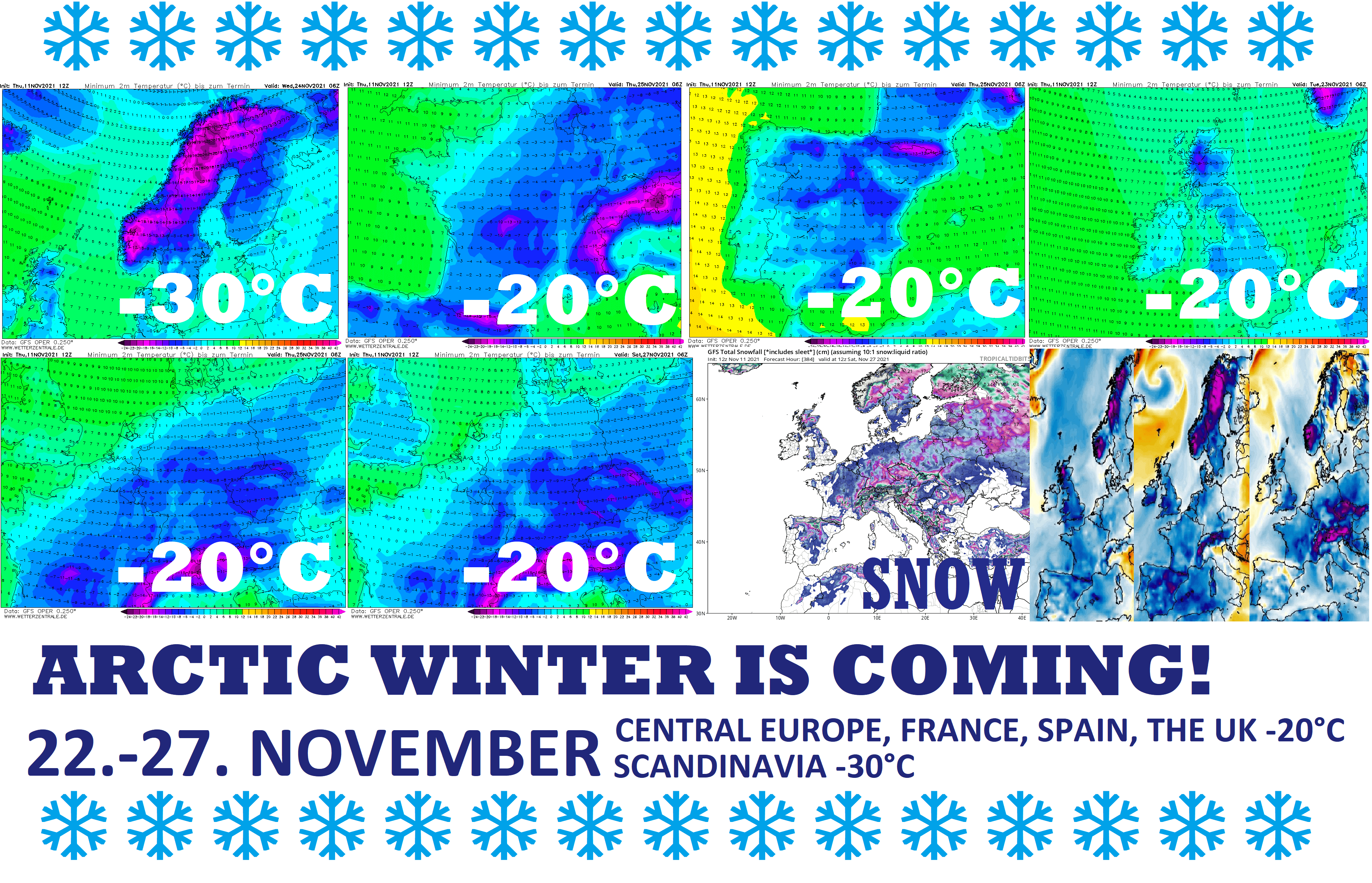 Extreme frosts in Europe are still forecasted and already in 10 days, the continent should sink into extremely cold air from Greenland and the Arctic.
In Greenland, historically early frosts (-55,6°C) hit already on 7. November 2021 /https://mkweather.com/summit-camp-greenland-556c-possibly-never-has-been-so-extremely-cold-so-early-in-the-season//, while the Arctic is after TOP3 "coldest" years in the last 15 years /https://mkweather.com/arctic-sea-ice-extent-26-greater-than-last-year-12th-lowest-on-record-and-the-largest-since-2014//, what with a combination of upcoming AO- phase /https://mkweather.com/be-prepared-for-an-extremely-long-and-strong-coldwave-arctic-blasts-in-europe-between-10-november-15-december-are-expected// means early extreme winter coldwaves for continents of Northern Hemisphere!
While in China, hit in the last days a historic blizzard /https://mkweather.com/northeastern-china-hit-the-strongest-blizzard-in-116-years-in-taiwan-and-japan-still-summer//; in Siberia extreme frosts /https://mkweather.com/delyankir-418c-dzalinda-408c-oymyakon-405c-if-these-frosts-had-struck-a-week-earlier-they-would-have-been-historic//, in the USA severe Arctic blasts /https://mkweather.com/washington-d-c-with-the-coldest-start-of-november-since-2012// and snow appeared even in lower situated parts of North Africa /https://mkweather.com/the-first-snow-in-algeria-morocco-and-tunisia//, Europe extreme winter conditions are only waiting after a record November heatwaves /https://mkweather.com/extreme-november-heatwave-bulgaria-tropical-324c-greece-298c-albania-294c-romania-289c-italy-283c-serbia-275c-ukraine-bosnia-255c-croat//.
GFS from 11. November 12Z (the last runs) is still set for anomalously cold conditions in continental Europe, with severe frosts up to -20°C, maybe -25°C in central parts, -20°C in France and Spain and -15°C, maybe close to -20°C in Scotland, the UK, while in Scandinavia, life-threatening frosts below -30°C are still highly probable.
The previous outputs were even colder /https://mkweather.com/40c-in-scandinavia-new-gfs-outputs-are-even-colder-than-previous/; https://mkweather.com/20c-in-british-islands-a-possibility-of-historic-low-temperatures-is-predicted/; https://mkweather.com/25c-in-poland-and-carpathian-region-extreme-winter-is-forecasted/; https://mkweather.com/25c-in-germany-siberian-winter-hits-central-europe/; https://mkweather.com/20c-in-spain-extreme-arctic-blast-hits-iberia/; https://mkweather.com/25c-for-france-the-country-is-preparing-for-historic-frosts// and in the case of return so extreme values, we will inform in the form of regional forecasts for Europe, again – it is namely very probable, that severe frosts will stay in the region until 10.-15. December 2021 /ensemble and Gismeteo 42 day forecasts will be updated already in the next Mkweather articles/.
In many regions, heavy snowfall is forecasted and almost all Europe, including Iberia, will find itself under the snow or at least with snow sleets.
Iberia, southern France, and northwestern Africa should be according to the latest updates even colder than was forecasted, with severe frosts possibly below -20°C in selected Spanish basins and valleys below 1000 MASL with a snow cover.
Snow is forecasted practically for every European country.
Severe frosts will worsen a situation on roads, highways and railways should cause widespread power outages (mainly in combination with blizzard conditions), should mean more health problems linked with hypothermia, heart attacks, or viruses, and be bad conditions near a possible regional gas crisis.
Outdoor activities will be significantly limited, due to severe frosts and blizzards, both.
We recommend you to watch furthermore weather news, forecasts, warnings, and advisories for better preparedness and we will be bringing fresh news about expected conditions until the arrival of the Arctic blast, which will have the regional potential for historic November (early winter season) frosts.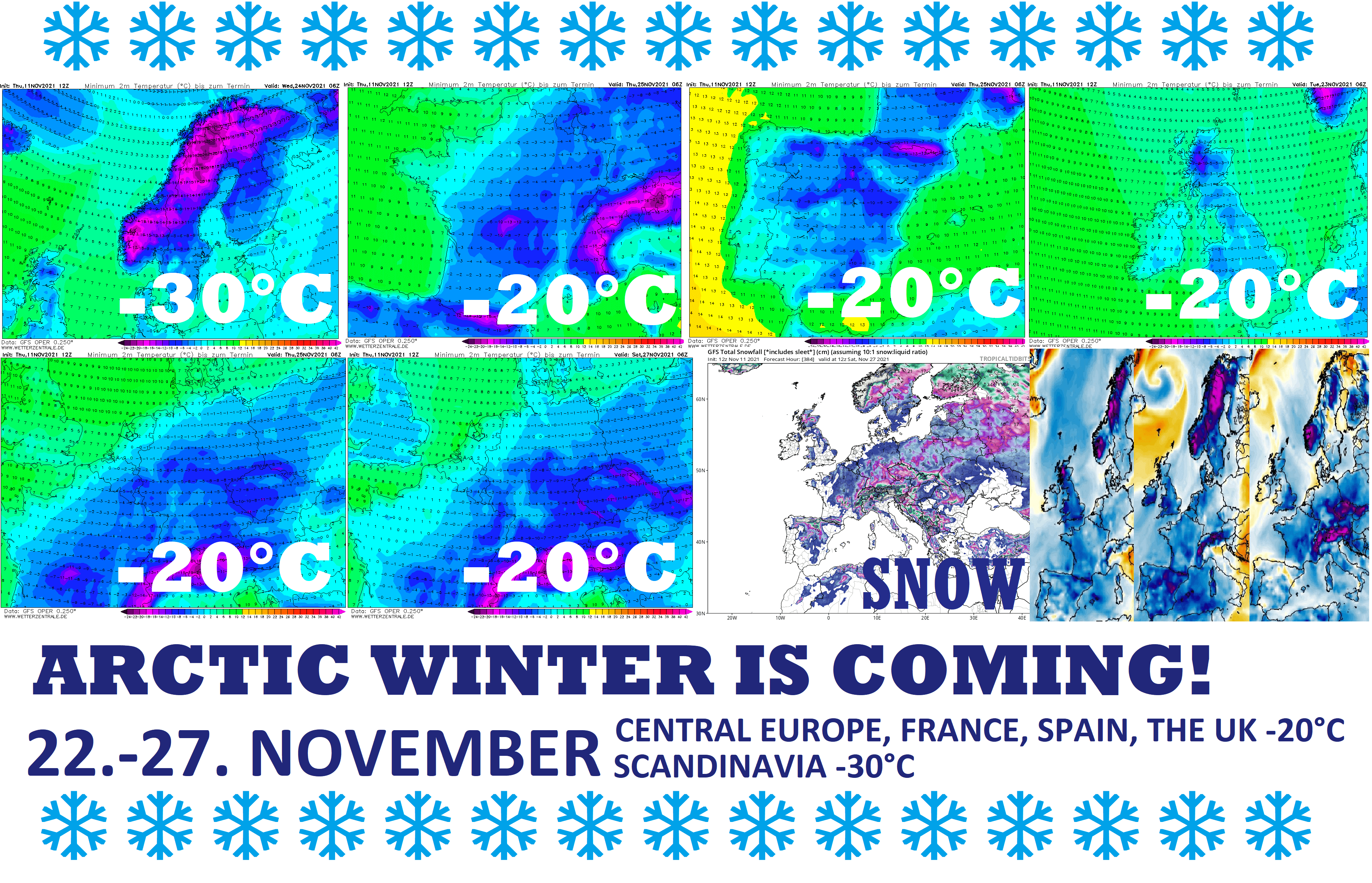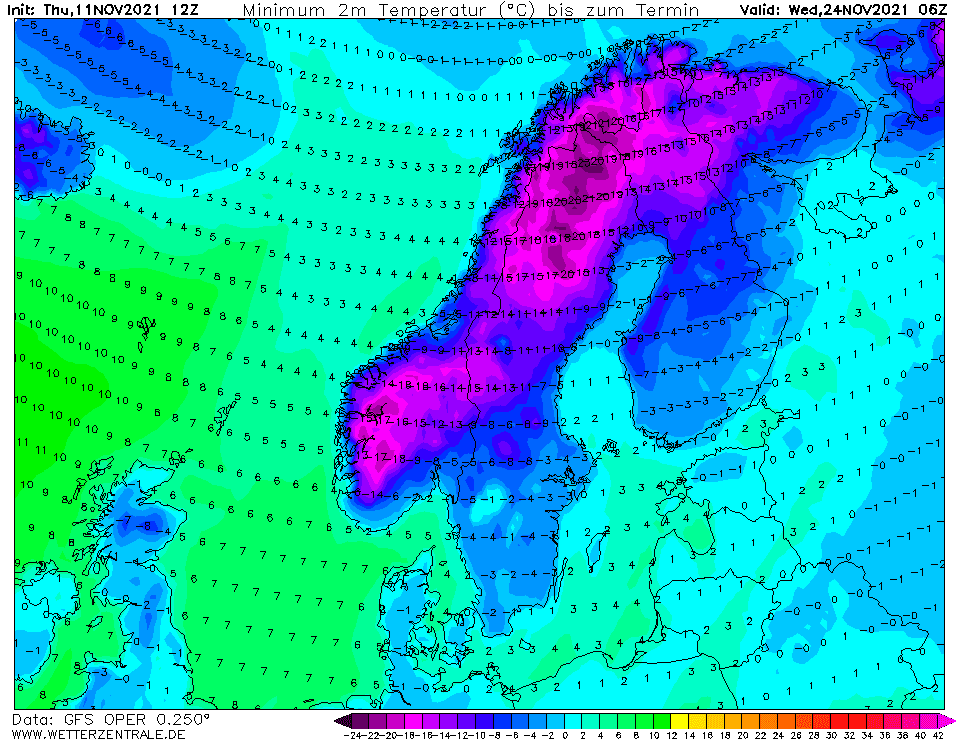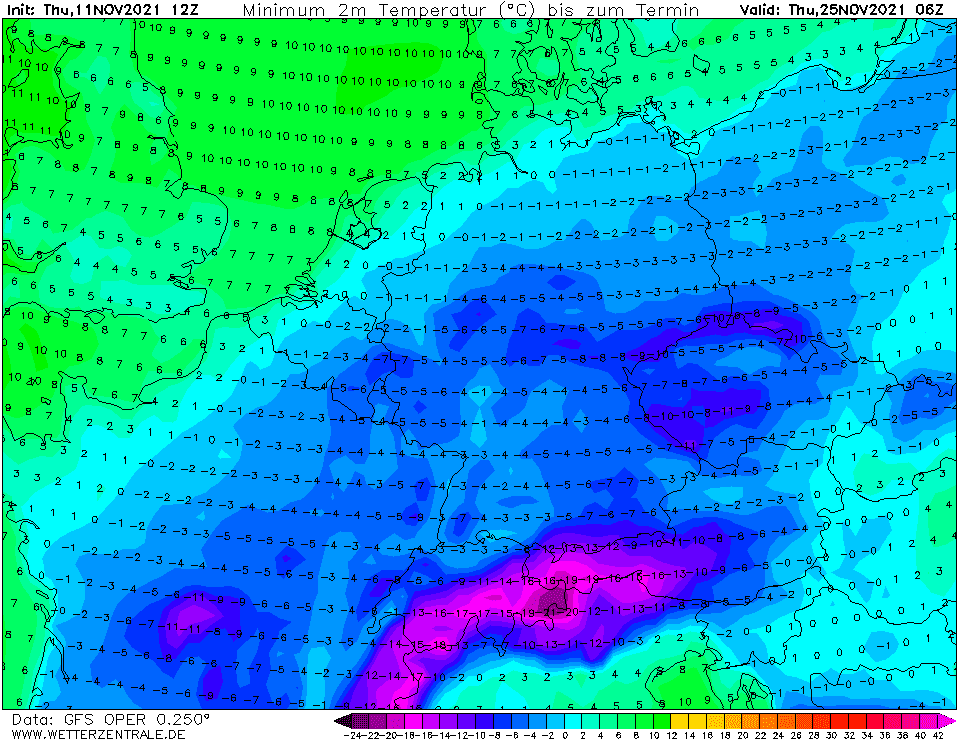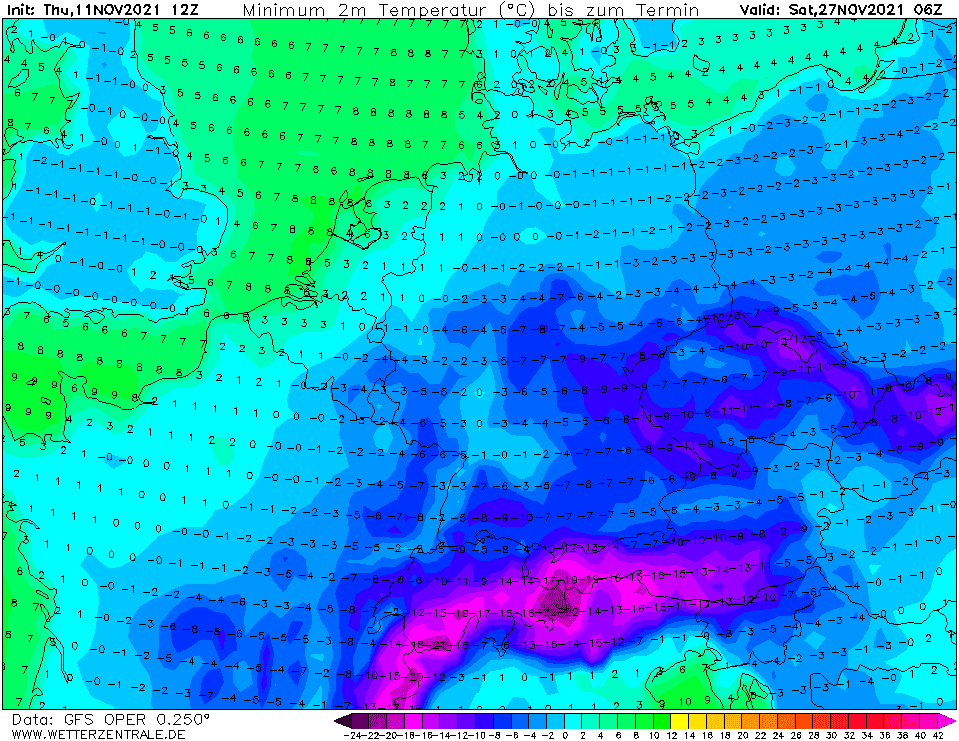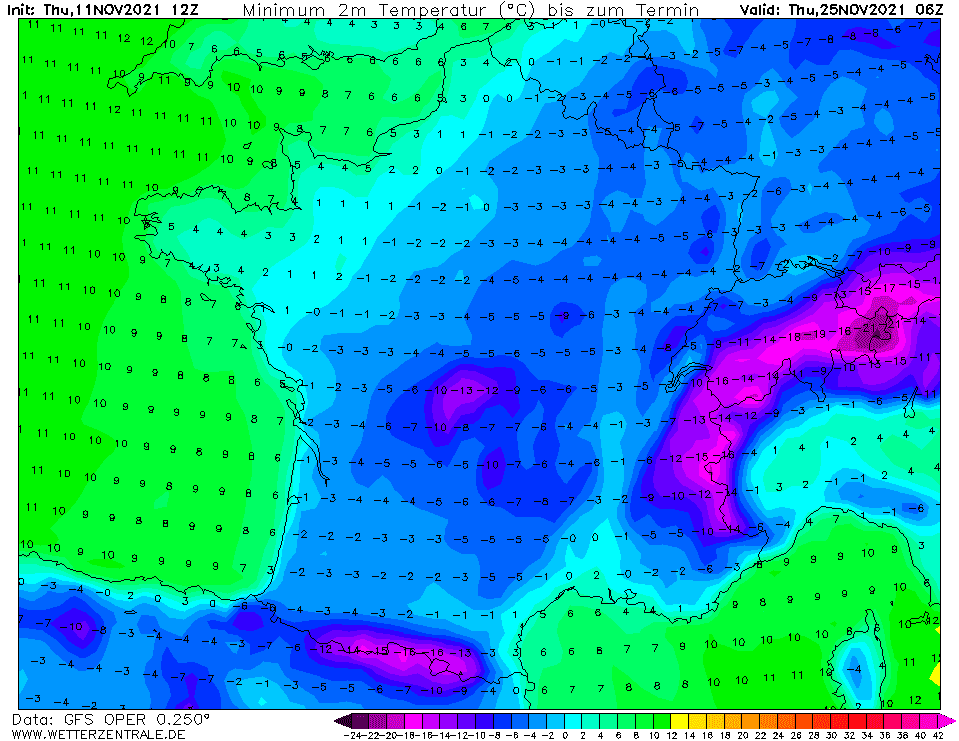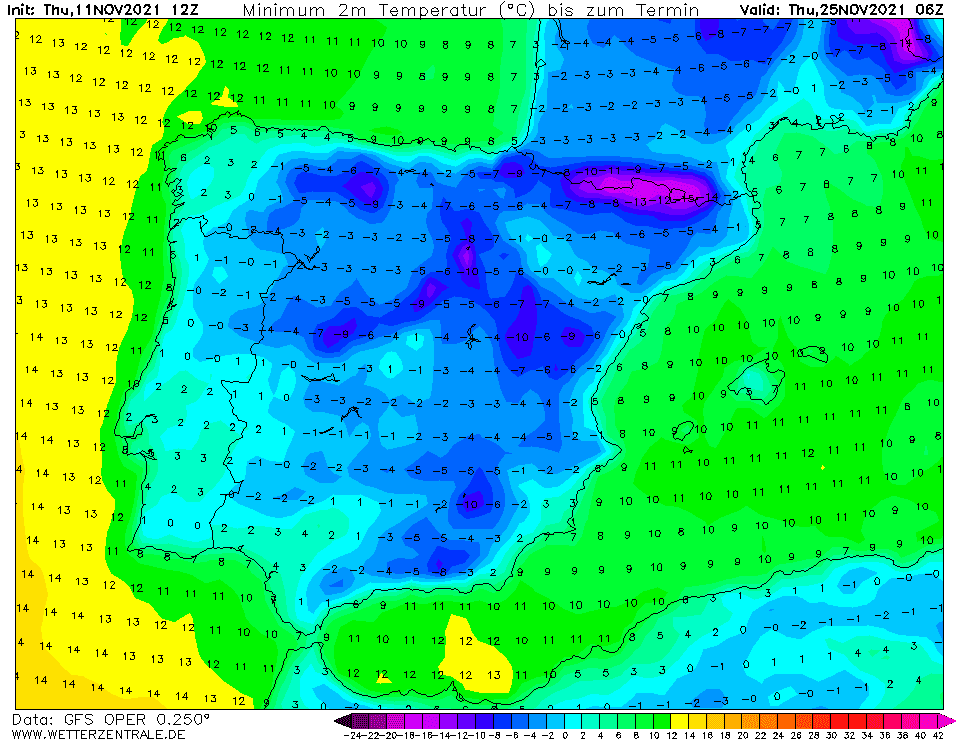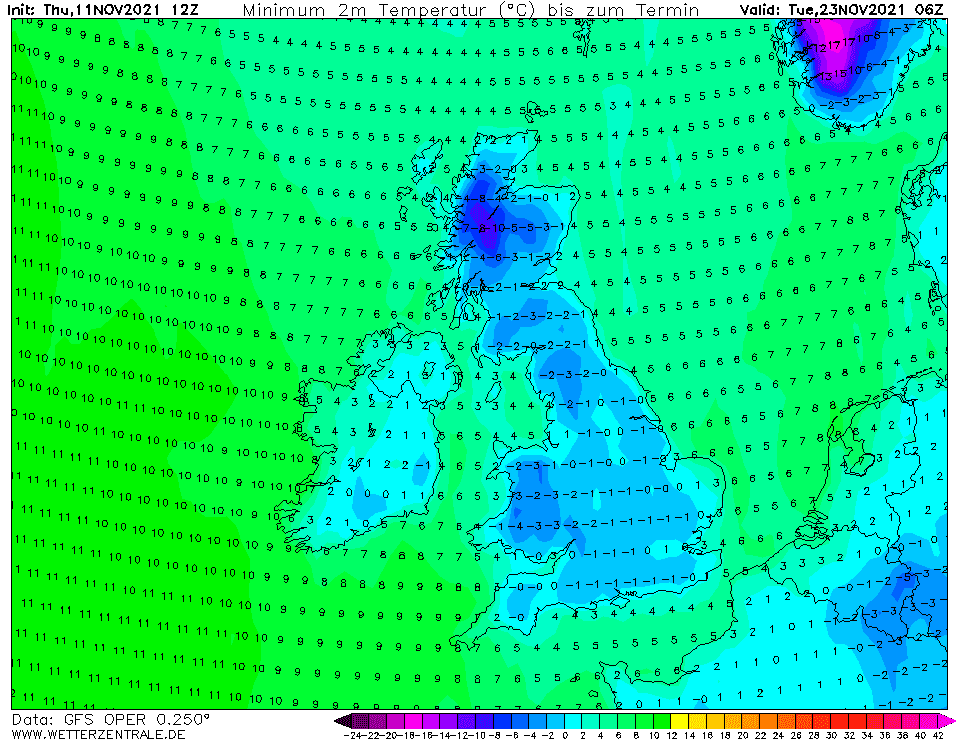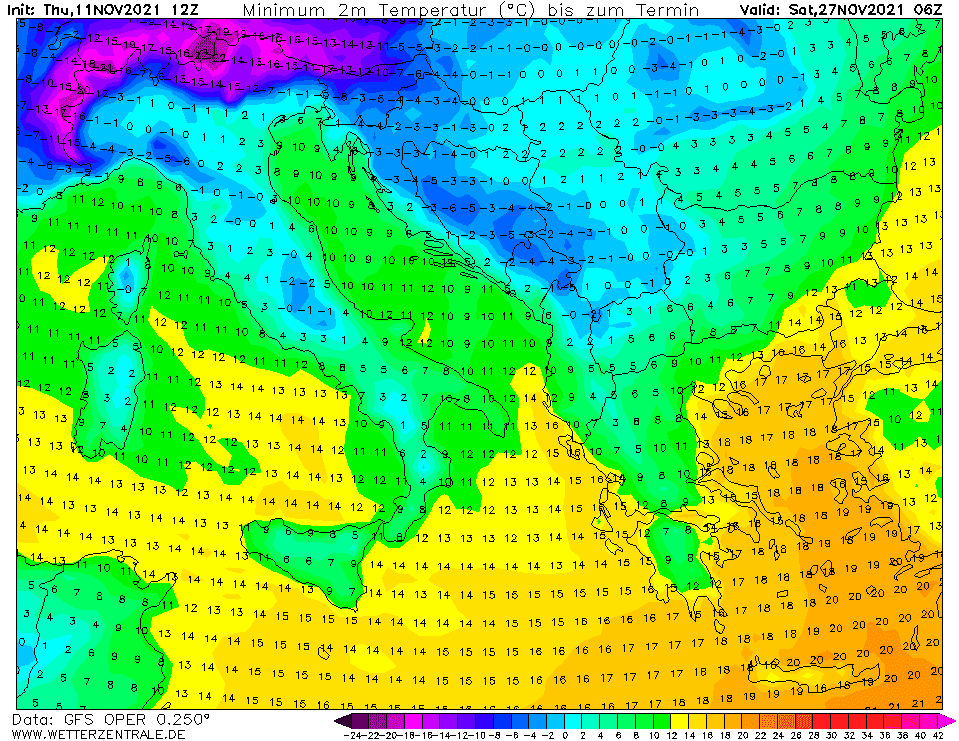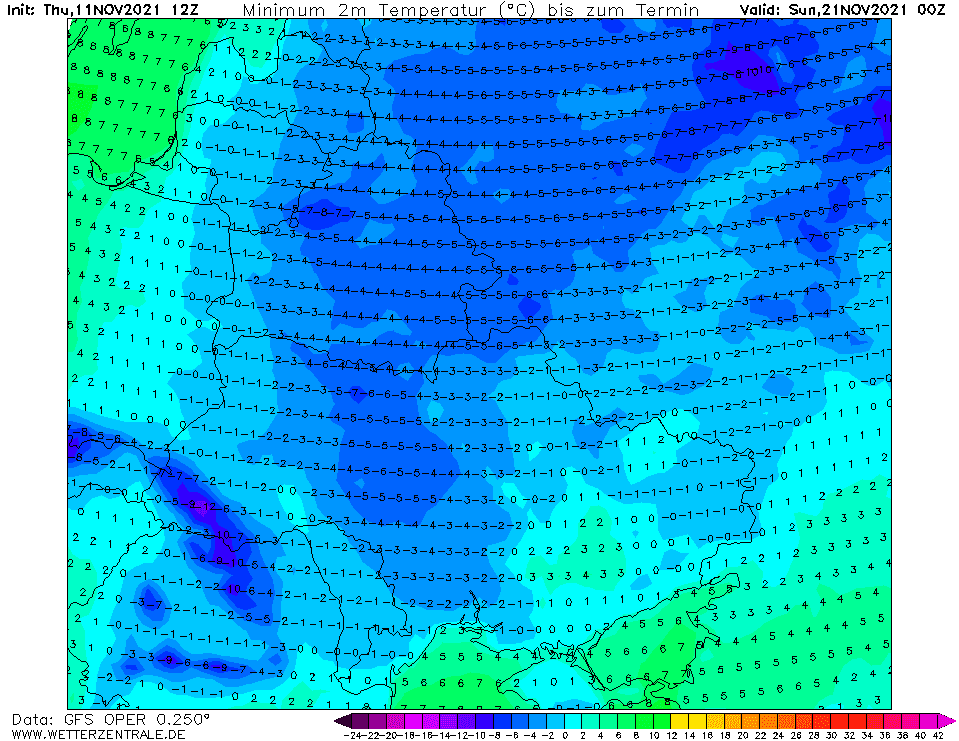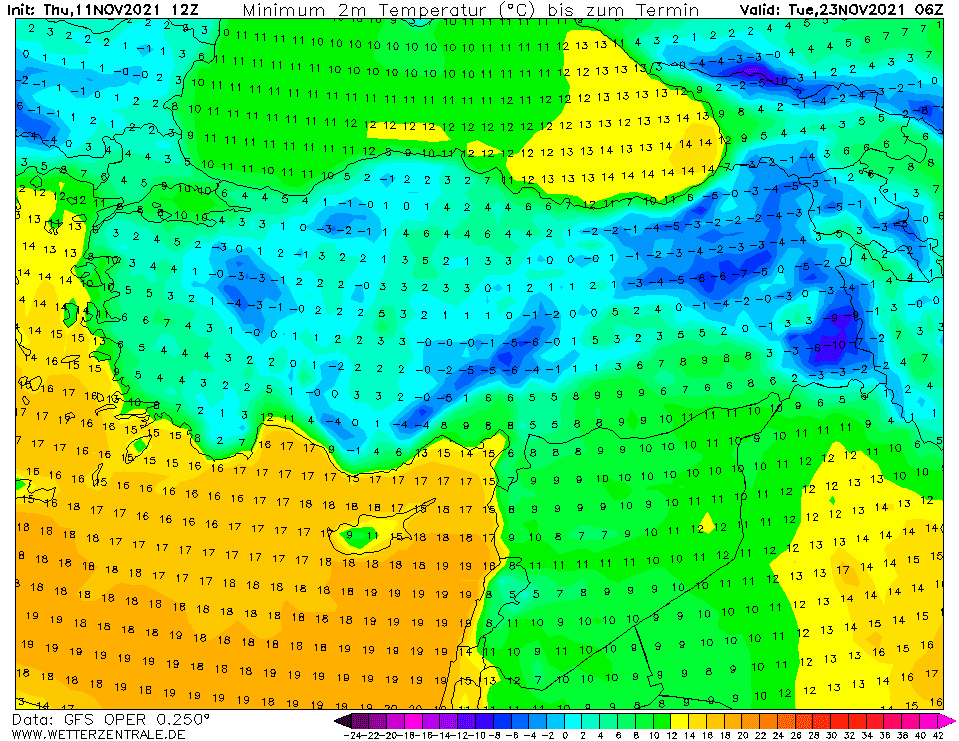 Source: wetterzentrale.de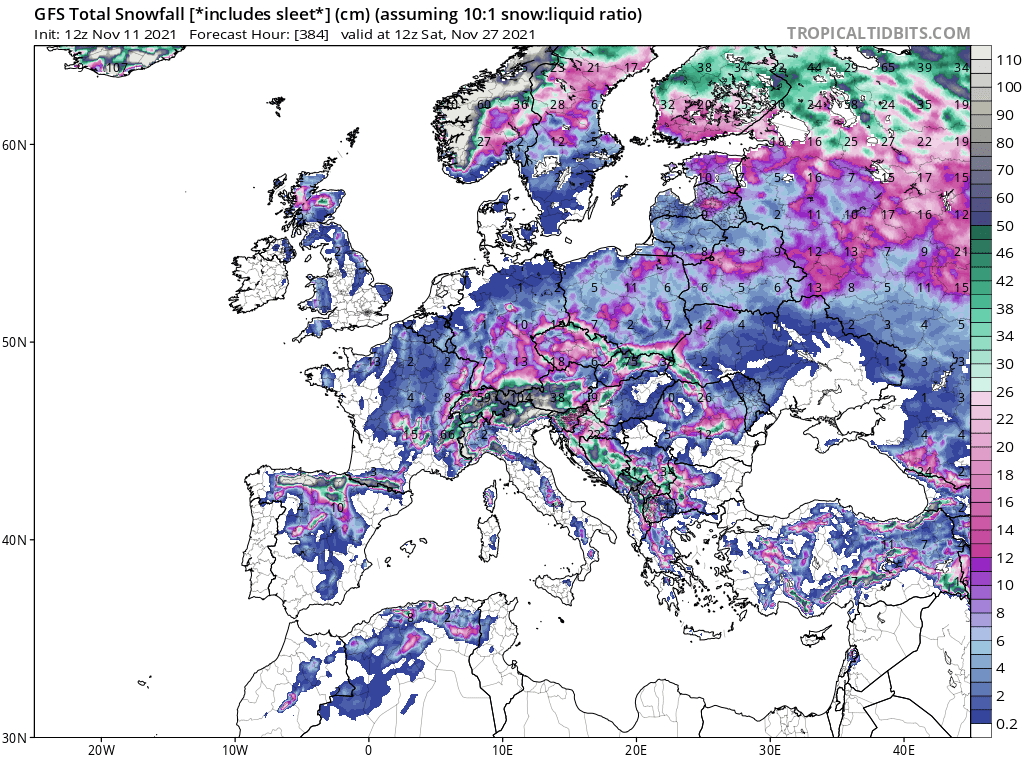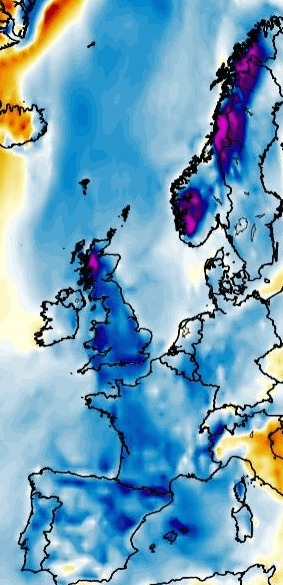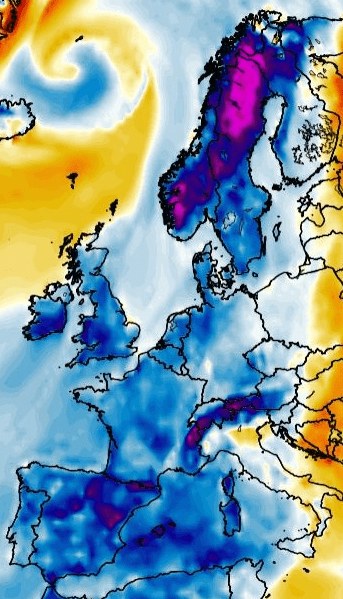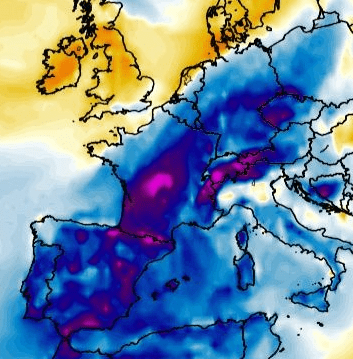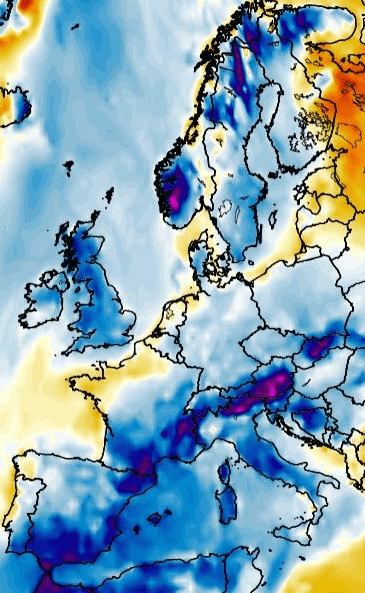 T2m anomalies between 23.-27. November 2021 – the coldest regions /wxcharts.com