California with extreme late-season heatwaves: Orange County and San Bernardino 99°F / +37,2°C!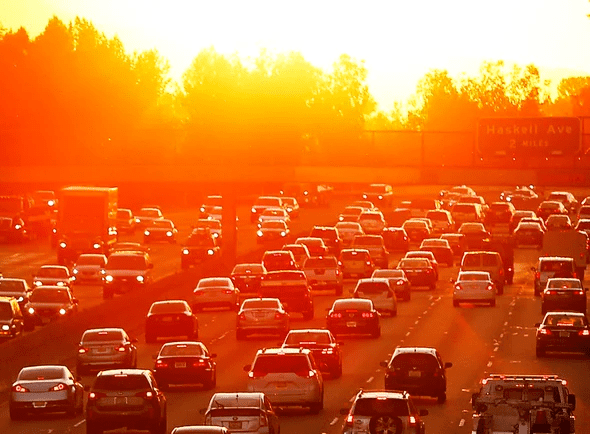 While the Great Lakes region, Northern Plains, and Canadian Prairies have experienced a powerful blizzard, California in the last 5 days has reported an anomalous late-season heatwave.
Temperatures in southern parts of the state were supertropical – in Orange County (12. November 2021) and San Bernardino (13. November 2021), 99°F / +37,2°C was measured.
In many other places, tropical temperatures were measured, with regional November temperature records.
Hot air sent above the region a Hawaiian high, which will be in the next period, mainly between 16.-20. November weakening, with the next coldwaves.
However, in the third November decade, extremely hot air advections should regenerate, and mainly in the last November pentade, it should appear similar, tropical (above +30°C / 86°F) or even supertropical (above +35°C / 95°F) temperatures above the most populated US state.
By heatwaves were / will be partially hit other, neighboring, American states, too, but not with so strong intensity such as California.
At the same time of reaching of temperature records in California, Norutak Lake, Alaska, reported extremely cold -28°F / -33,3°C and just from this area, the next cold air masses will be moving southward and eastward in the next period.
Despite a 5-day heatwave, wildfire season is in Autumn 2021 in Southwest relatively calm, in comparison with the record year 2020, thanks to severe cold blasts, bomb cyclones, and atmospheric rivers in the last weeks /https://mkweather.com/sierra-nevada-california-42-inches-107-cm-of-fresh-snow/; https://mkweather.com/bomb-cyclone-in-california-a-situation-is-critical-a-historic-rainfall-floods-and-mudslides-500-mm-20-inches-severe-winds-227-km-h-and-the-lowest-air-pressure-ever-942-5-hpa/; https://mkweather.com/san-francisco-region-under-bomb-cyclone-and-atmospheric-river-attack//.
According to Winter 2021/2022 forecast for North America and North Hemisphere, winter above the continent will be strengthening until February 2022, but there was a possibility of warmer weather during the peaking of winter in Southwest /https://mkweather.com/winter-2021-2022-forecast-for-northern-hemisphere-an-awakening-solar-activity-la-nina-neutral-nao-ao-wet-mjo-and-iod-to-drier-mjo-and-iod-qbo-ne-pacific-warm-blob-aao/; https://mkweather.com/winter-2021-2022-forecast-for-north-america-a-peak-of-winter-with-extreme-arctic-blasts-and-blizzards-in-february-2022//.
Christmas 2021 preliminary forecasts are saying more about colder Pacific and warm Atlantic coast /https://mkweather.com/forecast-for-christmas-2021-in-the-usa-canada-and-mexico-the-first-preliminary-estimates-a-possible-warm-weather-in-eastern-and-southern-and-colder-weather-in-northern-and-western-parts//.
Topics of the next Mkweather articles will be winter conditions in Great Lakes, Northern Plains and Canadian Prairies such as extremely cold forecasts for Europe.