If we look at correlations between ENSO (Southern Oscillation) phases (El nino and La nina) with NAO and AO (North Atlantic Oscillation and Arctic Oscillation) there are only very weak signals in some months, that phases of both circulations should be significantly linked.
However, if we look at correlations NAO with solar cycle activity, we will find strong positive correlations, what means, that periods with strong solar activity are bringing more NAO+, while around a minimum of solar cycle activity, NAO- is more often.
If we look at the first 5 months in 2021, we will find, that monthly CET records from Central England /https://www.metoffice.gov.uk/hadobs/hadcet/cet_info_mean.html/ approximately agree with character of weather during NAO phases. Near NAO+ phases, warmer periods in western Europe have appeared in February and March 2021, while near NAO- phases, very cold conditions have persisted in January, April and May 2021.
Yes, in every region of Europe are correlations of NAO with temperature, precipitation and air pressure different, but for persisting coldwaves in western and northwestern Europe should be NAO- phases key into understanding of larger circulation mechanisms.
Not only melting Arctic, Global Warming Hole anomaly and weakening of Gul Stream, but too low solar activity should bringing cold NAO- phases according to data, therefore we should really thinking about direct impact of Sun into cold conditions in European sector, considered such as the most vulnerable in 21st century into climate change by potential regional cooling.
Although, effect of ENSO phases to AO and NAO in unclear, effect of solar activity to ENSO appears more clear – while strong solar activity is bringing El nino, weak solar activity is associated with La nina.
It means, that between measured La nina phases and NAO should be few months long window, or there are other causes, which don't allow us to see link between ENSO and AO / NAO more clear.
Contributions of both, solar cycle and La nina, such as VEI4 – VEI5 volcanic eruptions in last months, too into cold Earth climate are however a fact, therefore it will be very interesting to watch the next evolution of weather around the world in 2021 and 2022 – according to the newest outputs from May 2021, La nina should again strengthened during the next winter, Winter 2021/2022.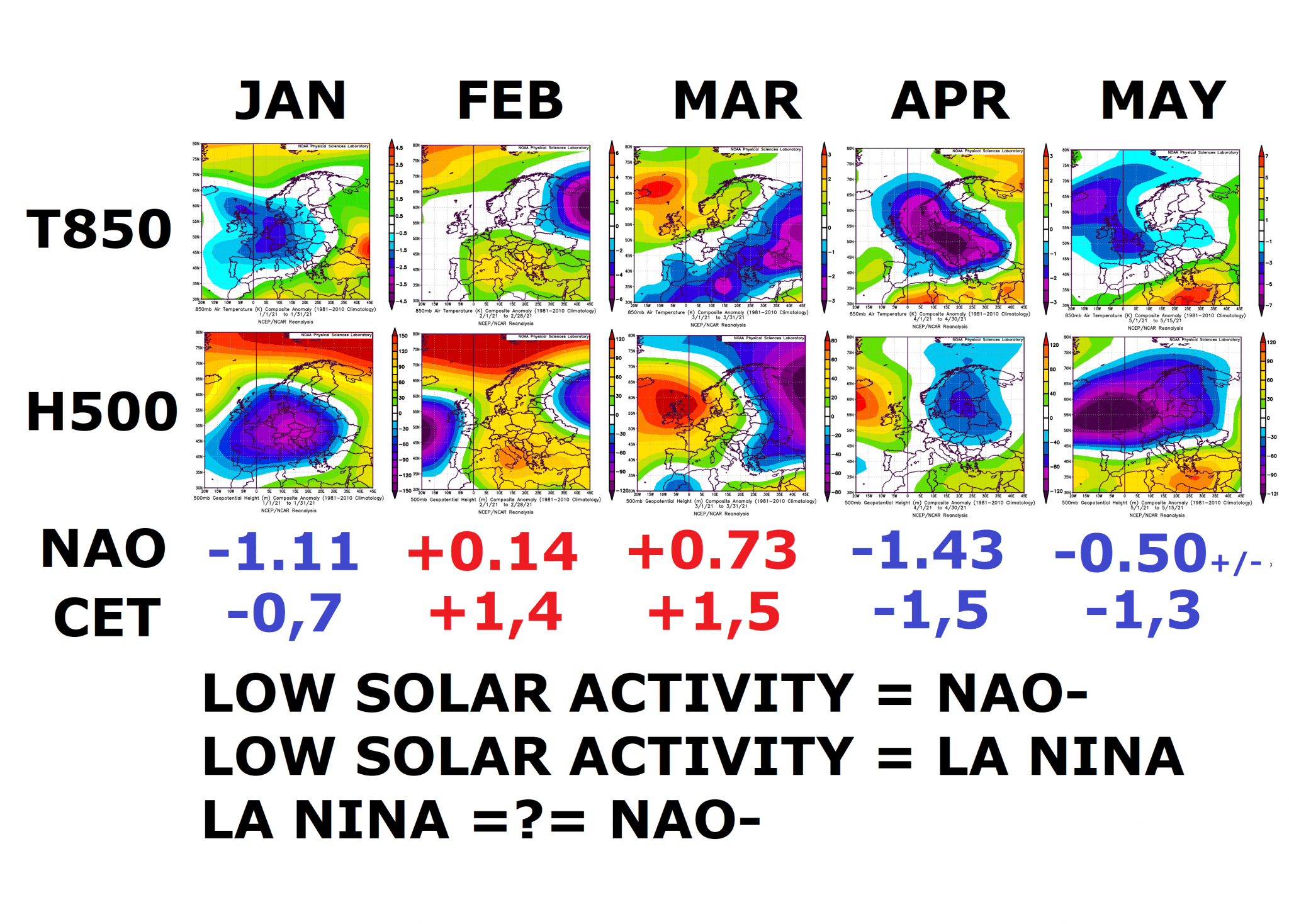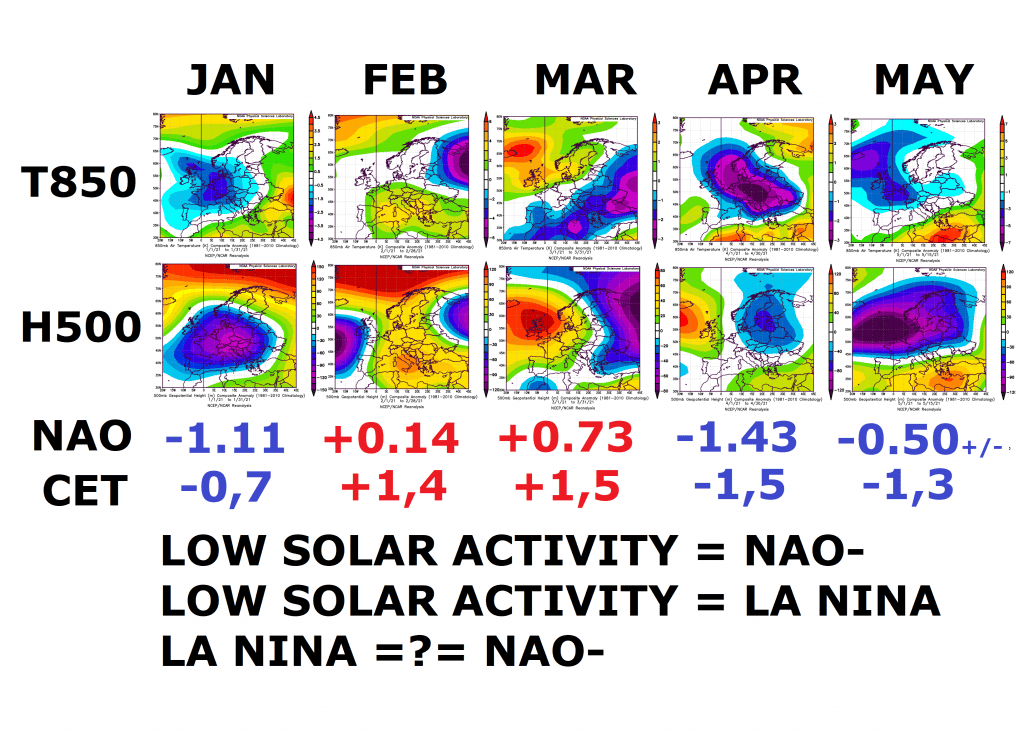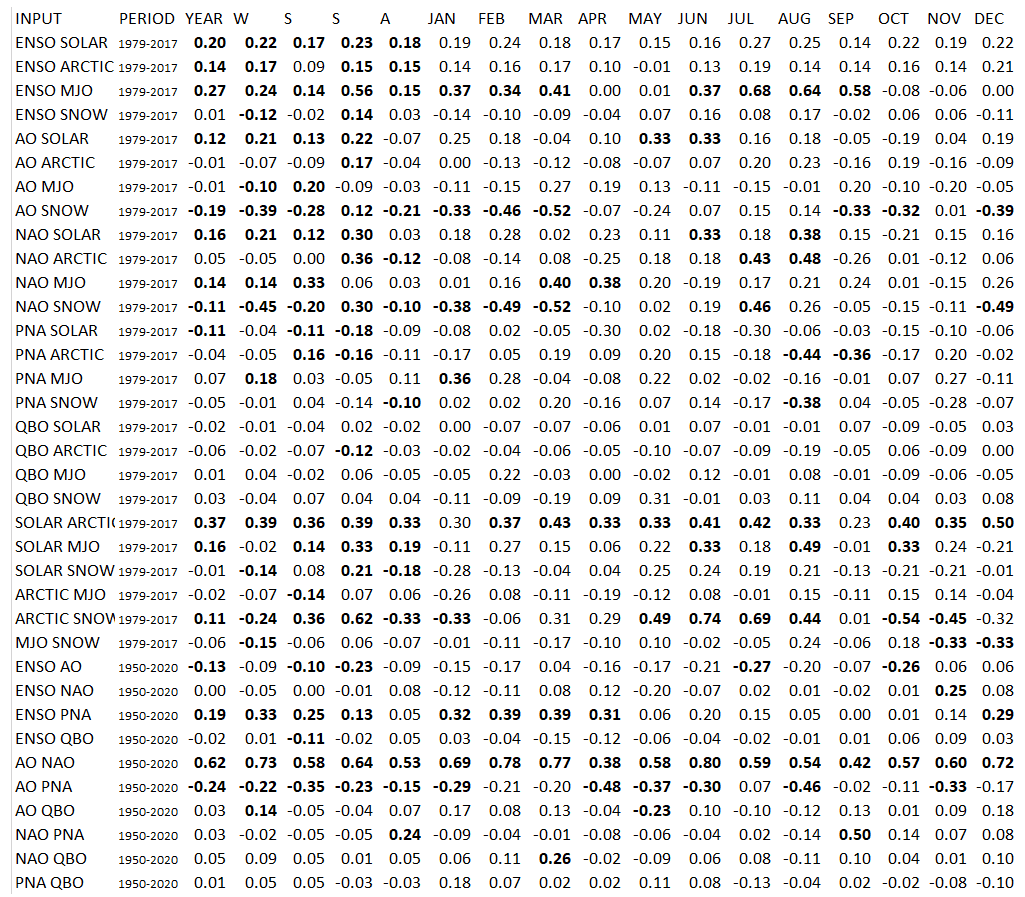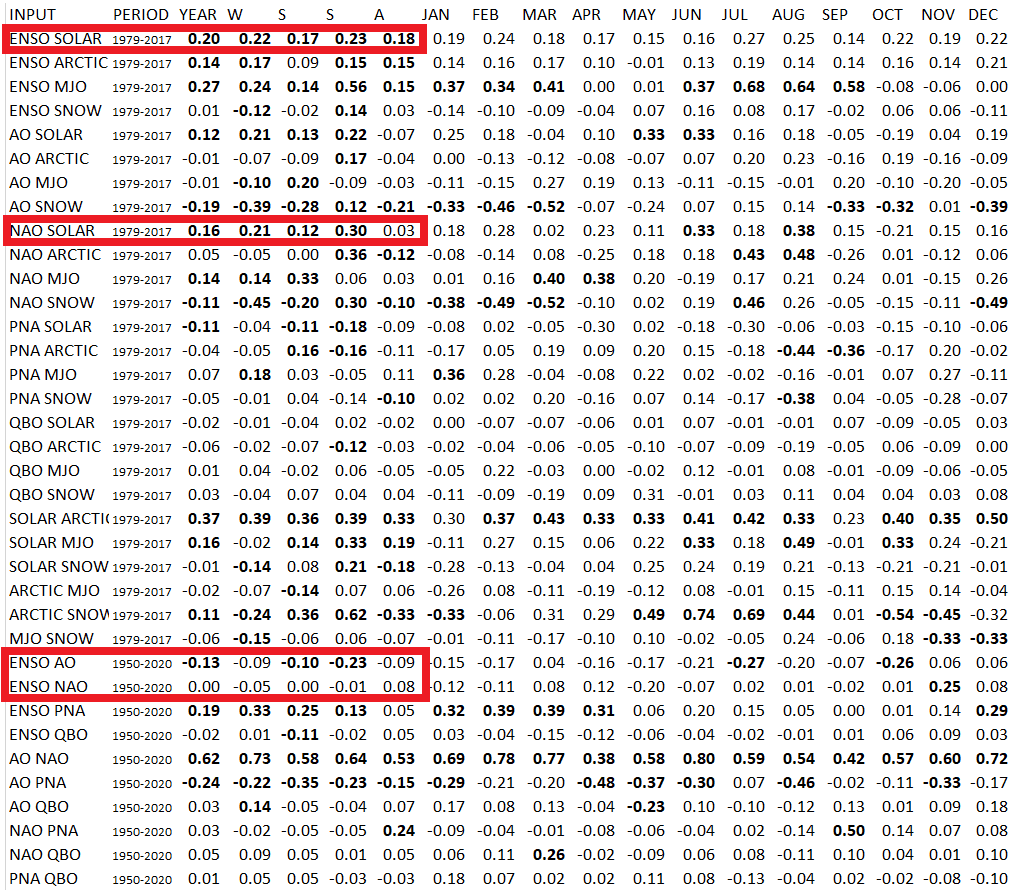 Read more:
(Visited 74 times, 1 visits today)