Severe snowstorms in Midwest during Thanksgiving (25.11.) are possible!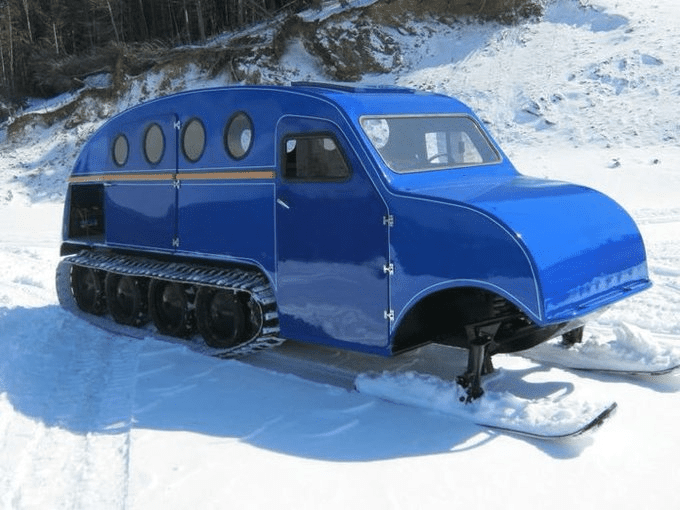 The last severe blizzard hit region of the Great Lakes, Northern Plains, Upper Midwest, and Canadian Prairies only in the last weekend (13.-14. November 2021), and the next one, even interesting and in even southern regions has appeared in GFS forecasts!
The last blizzard brought in Saskatchewan and Manitoba snowfall up to 10 inches / 25 cm and several centimeters of snow appeared again across the Great Lakes region, mainly on places with "lake-snow effect".
The next blizzard forecast for Midwest is already prepared, with a possibility of a snowstorm system in northern Texas, Oklahoma, Kansas, Nebraska, Missouri, Iowa, and Illinois already around 2021´s Thanksgiving on 25. November 2021.
We should be talking for now only about the possibility of a severe blizzard, because not every run of GFS sees this potential, yet.
According to meteorologists, this is quite a signal for a Greenland block next week and it's supportive of an active weather pattern over the U.S. as Arctic air is offloaded southward.
Moreover, a strong AO- and NAO- pattern will be in the last November 2021 pentade strengthening /https://mkweather.com/the-end-of-november-should-bring-a-very-low-nao-index-greenlandic-arctic-and-siberian-winter-should-come-very-early-peaks-between-20-11-20-12-2021//, which means a possibility of blizzards in more southern regions, such as in the first half of November.
Meanwhile, far away, in California (and Southwest) heatwave has appeared in the last 5 days and the next hot times are forecasted during the 3rd decade of the month /https://mkweather.com/california-with-extreme-late-season-heatwaves-orange-county-and-san-bernardino-99f-372c//.
Very low AO/NAO indices will bring mainly extreme coldwaves to Europe /look at our homepage/, which will be a topic of the next Mkweather articles.
Winter 2021/2022 is however forecasted to peak in Canada and the USA around February 2021 /https://mkweather.com/winter-2021-2022-forecast-for-northern-hemisphere-an-awakening-solar-activity-la-nina-neutral-nao-ao-wet-mjo-and-iod-to-drier-mjo-and-iod-qbo-ne-pacific-warm-blob-aao/; https://mkweather.com/winter-2021-2022-forecast-for-north-america-a-peak-of-winter-with-extreme-arctic-blasts-and-blizzards-in-february-2022//.
NAO- is however gradually bringing warm weather in Eastern Canada, or East Coast, the USA, therefore, in December 2021, until Christmas and maybe at Christmas 2021, too, a warm pattern should appear along the Atlantic coast /https://mkweather.com/forecast-for-christmas-2021-in-the-usa-canada-and-mexico-the-first-preliminary-estimates-a-possible-warm-weather-in-eastern-and-southern-and-colder-weather-in-northern-and-western-parts//, while the Pacific region should be colder.