About extremely strong foehn manifestations in Europe in the last days, we were informed in series of the last Mkweather articles (e.g. tropical night +20,4°C in Austria, +27,5°C in Munich, Germany – only 0,7°C from all-time October record, …/https://mkweather.com/rohrspitzm-austria-with-a-minimum-temperature-above-200c-the-first-october-tropical-night-in-the-austrian-alps-in-history/; https://mkweather.com/germany-275c-munich-07c-from-all-time-october-record-austria-268c-hungary-267c-slovakia-256c-balkan-exceeds-30c-and-poland-25c/; https://mkweather.com/balkan-expects-30c-on-5-october-all-time-records-have-values-around-32-33c/; https://mkweather.com/25c-for-germany-poland-switzerland-austria-czechia-and-slovakia-and-28c-for-hungary-on-3-5-october-2021/#/.
Tuesday, 5. October brought another extreme temperature record – in Wroclaw in Poland, thanks to foehn winds, the maximum temperature reached summer +26,2°C, which is only 0,4°C from the all-time October record for the city.
Baja, Hungary, reported +26,6°C and Krems in Austria +26,5°C on Tuesday.
Even hotter was in northern Balkan – in Bosnia and Herzegovina, Serbia and Croatia, with maximum temperatures up to +29/+30°C /the next Mkweather article/.
In Poland, extremely warm was on Tuesday, too, in Opole, +26,0°C, Kalisz, +25,2°C, Legnica Bartoszow, +25,2°C, Poznan, +25,2°C, Wielun, +25,2°C, Leszno – Strzyzewice, +25,1°C, Raciborz, +25,1°C or Krakow, +25,0°C.
The minimum temperatures locally reached +14°C, which is the average temperature for summer months.
From Wednesday, 6. October 2021, a long-term cooldown for continental Europe is forecasted – outputs are thanks to higher humidity warmer than previous /https://mkweather.com/severe-frosts-up-to-5c-in-lowlands-and-10c-in-valleys-are-projected-for-continental-europe-soon//, but maximum temperatures only +1°C are possible in Carpathians basins and valleys around 800 MASL, which is anomalously low temperature, with the first snowing of the season.
Mkweather soon updates the 6-week forecast and coldwave forecast for Europe, both.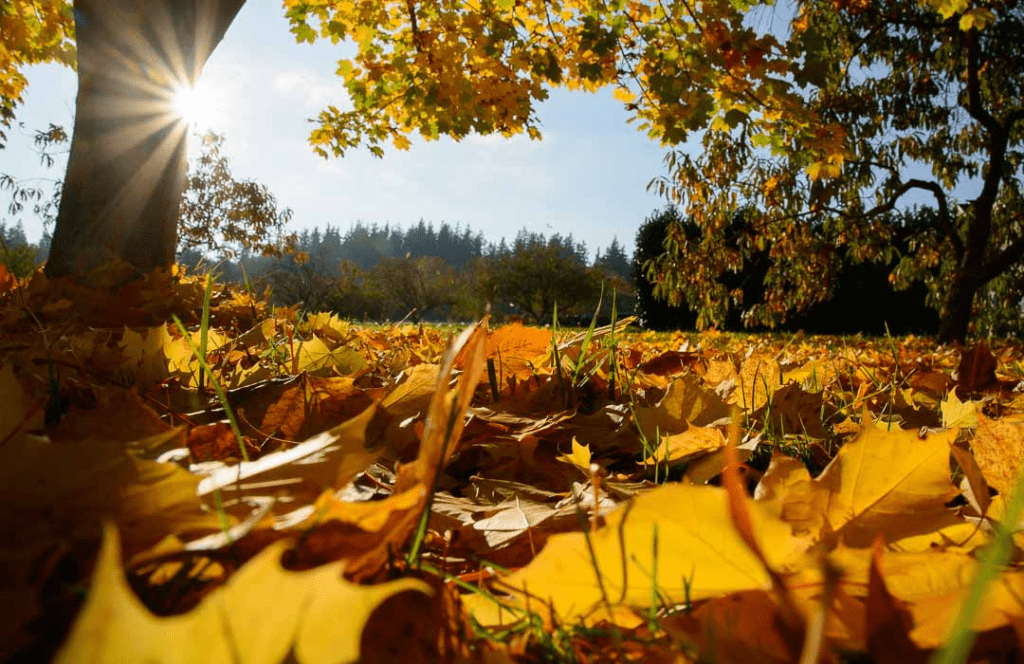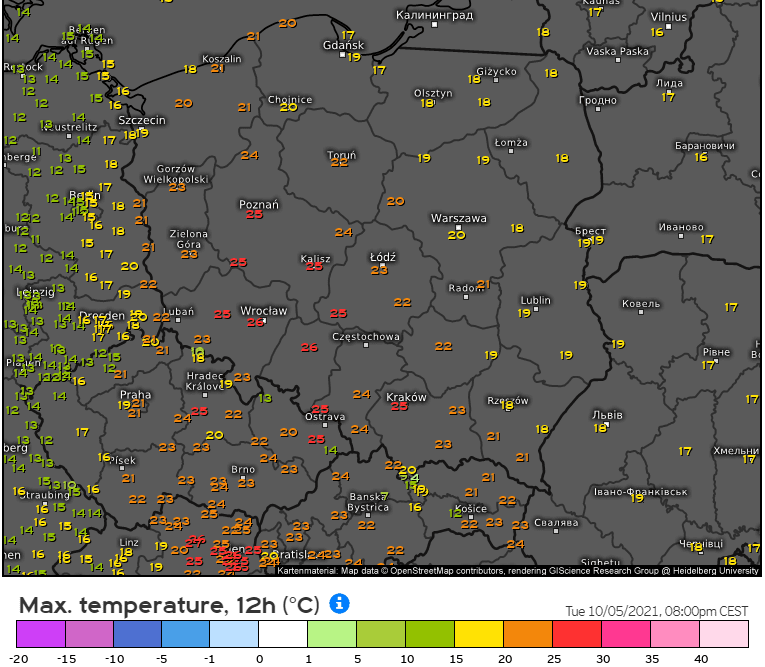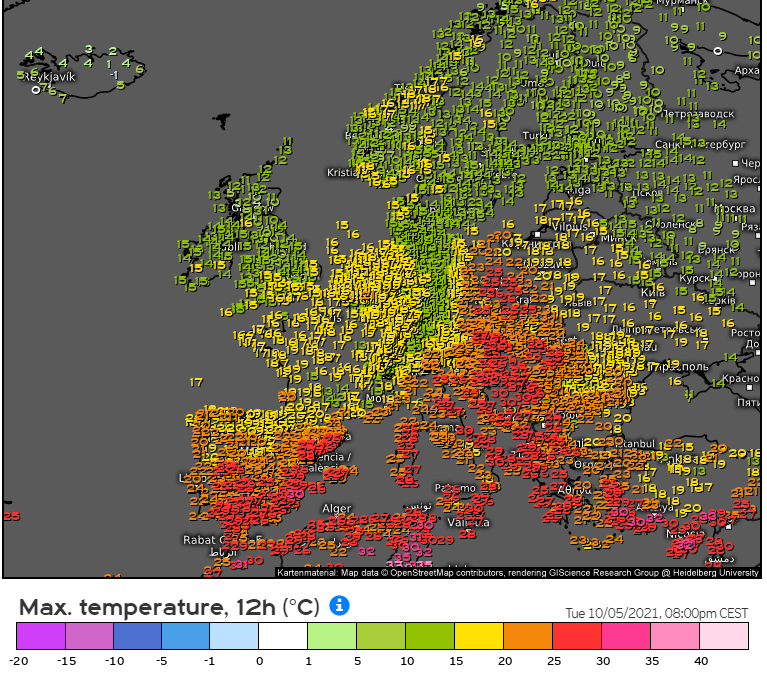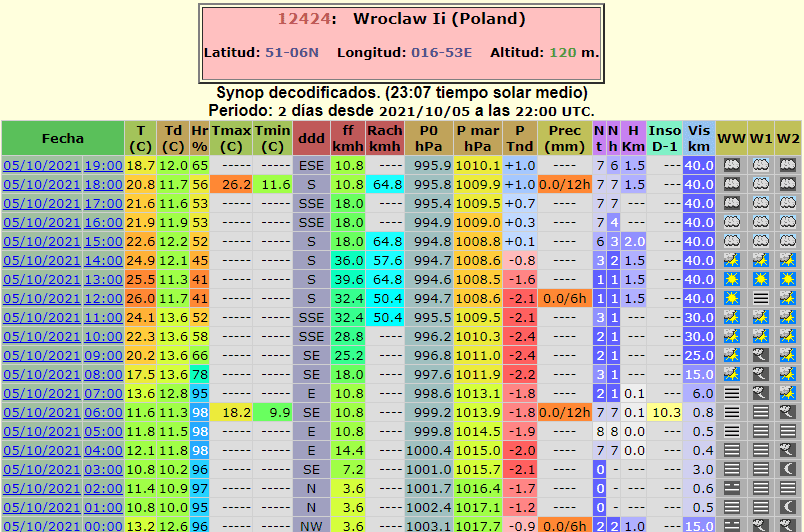 (Visited 10 times, 1 visits today)