+25°C for Germany, Poland, Switzerland, Austria, Czechia, and Slovakia and +28°C for Hungary on 3.-5. October 2021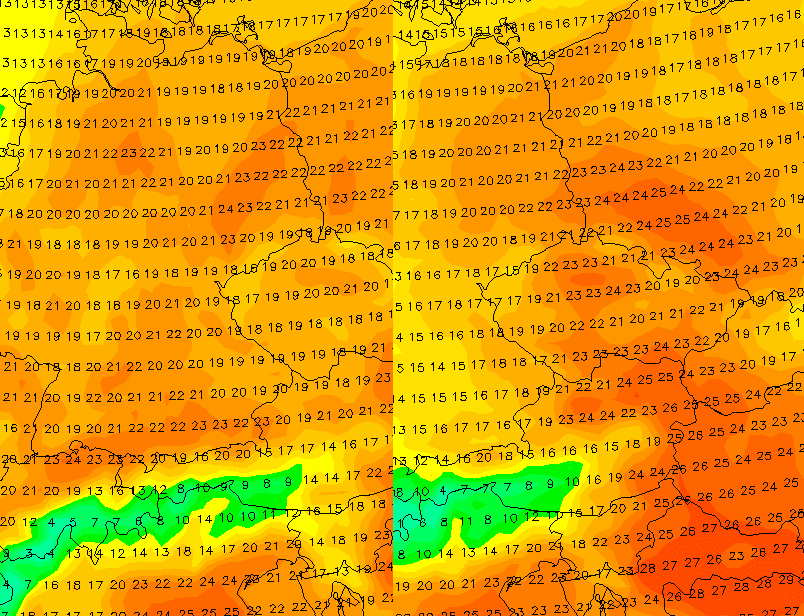 From the west is moving above Europe a powerful cold front, with storms bringing severe winds, heavy rains /https://mkweather.com/a-severe-cold-front-from-portugal-to-norway-already-at-the-weekend-the-previous-storm-system-brought-floods-and-hail-in-slovenia-italy-and-spain/#/ on the front side of polar vortex part above Euro-Atlantic sector.
This cyclonic area already brought snowing in Iceland and Scotland /https://mkweather.com/a-polar-vortex-is-coming-iceland-hit-a-severe-blizzard/; https://mkweather.com/the-first-snow-in-scotland-and-possible-frosts-up-to-4c-england-hits-severe-storms-with-130-km-h-wind-gusts// and severe cooldown will bring to continental Europe, too, with maximum temperatures from 6. October 2021 regionally only +5/+10°C.
Before a cold front, however, a relatively strong, but short warmer period will appear above countries of Central Europe, with a possibility of the last summer day in Germany, Poland, Switzerland, Austria, Czechia and Slovakia (+25°C) or Hungary (+28°C) between Sunday nad Tuesday, 3.-5. October 2021.
So high temperatures should appear the soonest in the half of October 2021 in France and therefore it´s possible, that in many countries in the region it will be the last summer days (above +25,0°C) in the year 2021.
Gradually however return days with maximum temperatures up to +20°C, although some days will be really cold in some regions, with a maximum below +10°C until 15. October.
Heavy rainfall and storms are forecasted until 18. October mainly in Northwestern Europe (and northwestern coasts including Portugal, Spain, and France), the Alps, Italy, Balkan, and Greece according to wxcharts forecast tool.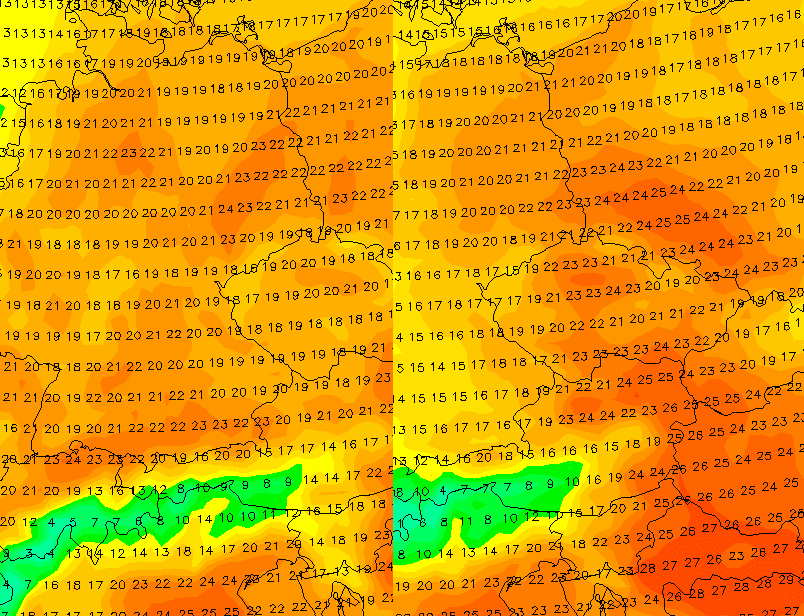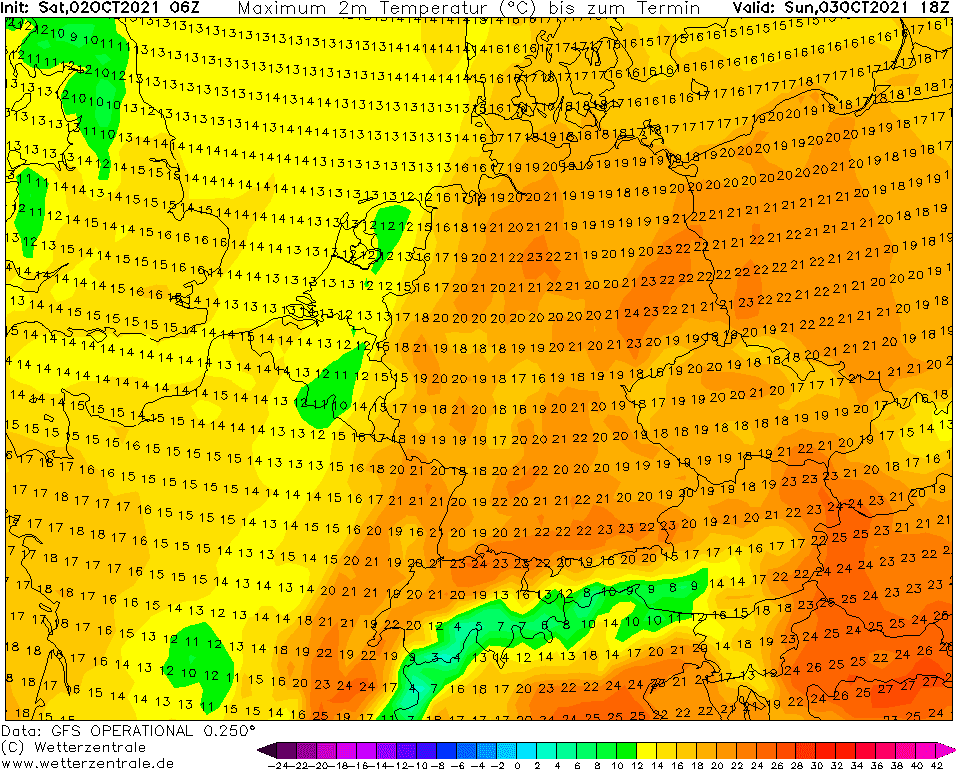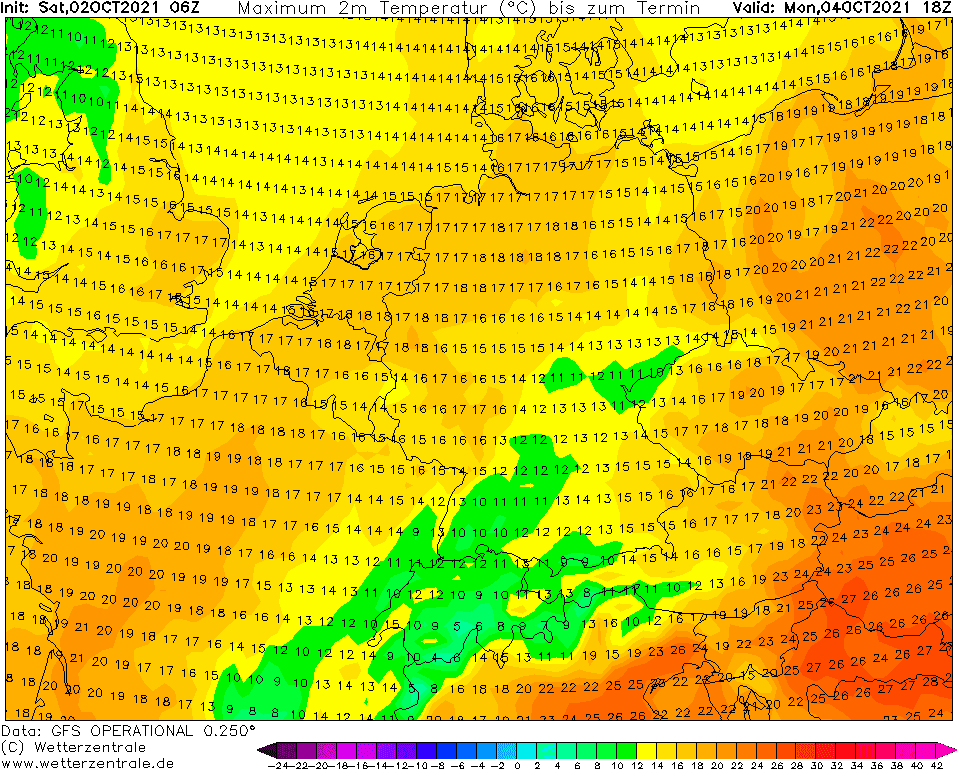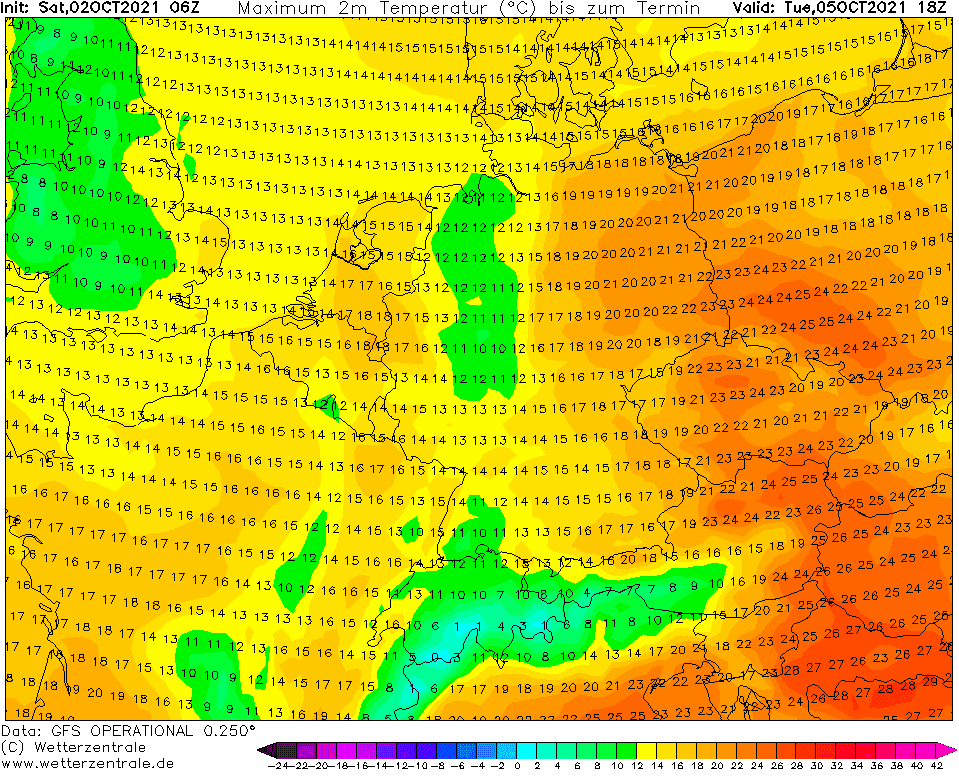 Source: wetterzentrale.de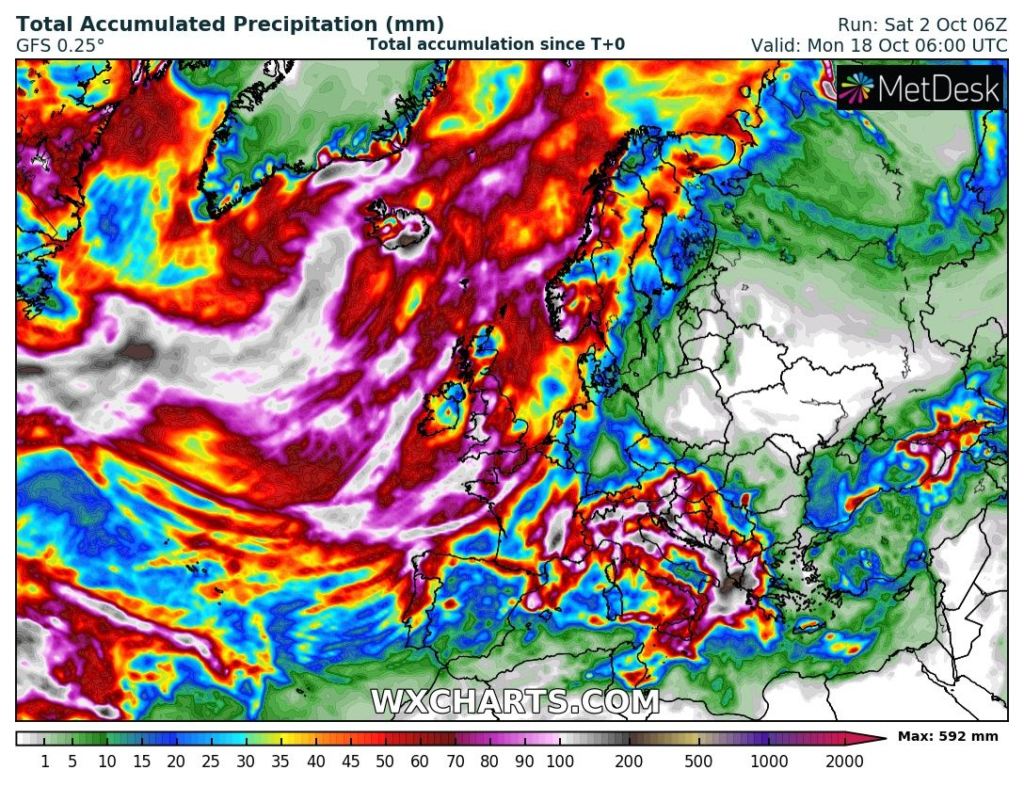 Source: wxcharts.com
(Visited 30 times, 1 visits today)