On Tuesday, 5. October 2021 was peaking very probably the last tropical heatwave of the year 2021 in northern Balkan.
An ending warm spell in Central Europe and Balkan was a topic of more Mkweather articles /https://mkweather.com/wroclaw-poland-262c-only-04c-below-all-time-october-record-krakow-250c/; https://mkweather.com/rohrspitzm-austria-with-a-minimum-temperature-above-200c-the-first-october-tropical-night-in-the-austrian-alps-in-history/; https://mkweather.com/germany-275c-munich-07c-from-all-time-october-record-austria-268c-hungary-267c-slovakia-256c-balkan-exceeds-30c-and-poland-25c/; https://mkweather.com/balkan-expects-30c-on-5-october-all-time-records-have-values-around-32-33c/; https://mkweather.com/25c-for-germany-poland-switzerland-austria-czechia-and-slovakia-and-28c-for-hungary-on-3-5-october-2021/#/, now we should look at peak of the heatwave in Balkan.
Zenica, Bosnia, and Herzegovina finally reached only +29,9°C, but it's possible, that at some unknown Bosnian station, above +30,0°C was on Tuesday, 5. October 2021, measured.
Banja Luka reported +29,7°C and Gradacac +29,6°C. The all-time October record for Banja Luka has a value of +30,9°C.
In Loznica, Serbia, +29,5°C was on Tuesday measured, which is a 1,6°C lower value than the all-time October record for the city (+31,1°C).
In Daruvar, Croatia, +28,5°C was measured, but Gradiste reported +28,8°C and Slavonsky Brod +28,5°C already on Monday, 4. October 2021.
In Slavonsky Brod, the all-time October record has a value of +30,2°C, 1,7°C higher than the measured maximum temperature on Monday.
It´s very possible, that tropical and maybe summer days above +25°C won´t appear above the region minimally until 22. October 2021 – continental and parts of southern Europe namely expect a long-lasting coldwave, with a peak around the half of October 2021.
A cold series will start with very bad weather caused by a Mediterranean low already in the next days /https://mkweather.com/catastrophic-floods-and-tornadoes-hit-italy-and-france-genoa-cyclone-brought-859-mm-24-hours-and-11-tornado-reports//.
Frosts and maybe regionally snow in Balkan basins and valleys below 1000 MASL are possible and after the last breath of summer, a heating season will be in full swing including the warmest regions.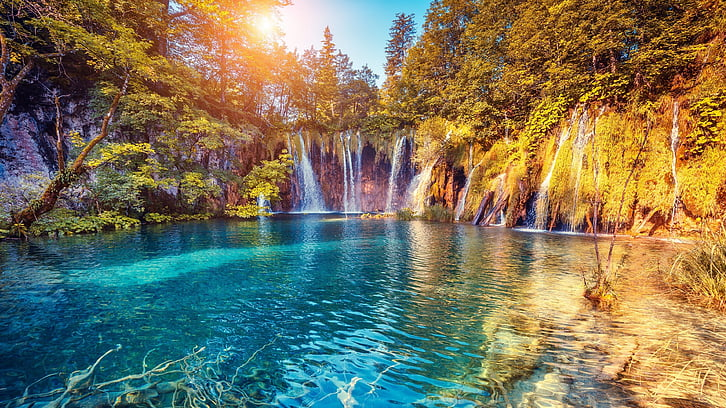 Source: meteologix.com
(Visited 12 times, 1 visits today)