September blizzard hit Chukotka, Russia!
Maybe more powerful such as snowfall were severe, 3-digit wind gusts, which occupied a peninsula around 30. September 2021.
Lessons in schools have been canceled, buses have stopped, and the airport does not accept flights.
The snow cyclone will rage until 1. October 2021.
Shortly before, Delyankir, Eastern Siberia, reported -22,0°C, the lowest September temperature in history at the station /https://mkweather.com/siberia-with-the-coldest-september-temperatures-in-history-delyankir-220c//.
A peak of Winter 2021/2022 should arrive in parts of Siberia surprisingly in its first half /https://mkweather.com/winter-2021-2022-forecast-a-peak-near-nao-already-in-december-ne-pacific-warm-blob-nao-and-early-spring-in-february-north-america-oppositely-warm-start-cold-end-of-winter//, while around February, AO+ and NAO+ should bring warmer conditions.
In Eastern Siberia however, a lot of snowfall during Autumn 2021 and Winter 2021/2022 is expected – the Arctic is colder than previous years /https://mkweather.com/arctic-sea-ice-extent-26-greater-than-last-year-12th-lowest-on-record-and-the-largest-since-2014/; https://mkweather.com/a-lot-of-arctic-sea-ice-northwest-passage-canadian-arctic-should-be-closed-for-the-first-time-since-2008//, but still a lot of moisture is escaping from the ocean, with a result of above-average snowy conditions in parts of Eurasia and Canada / USA.
Overall, snow cover extent in Northern Hemisphere is strongly increasing in autumn and slightly increase in winter, and decrease in the spring period was observed, which should be associated with changes in the Arctic (melting Arctic around a minimum of sea ice extent – a shift of Gulf stream southward – Global warming hole – a shift of stormtrack southward and NAO- / AO-) and NAO seasonal fluctuations trends /https://mkweather.com/nao-winters-and-nao-summers-this-year-is-different-similar-such-as-2010-summers//.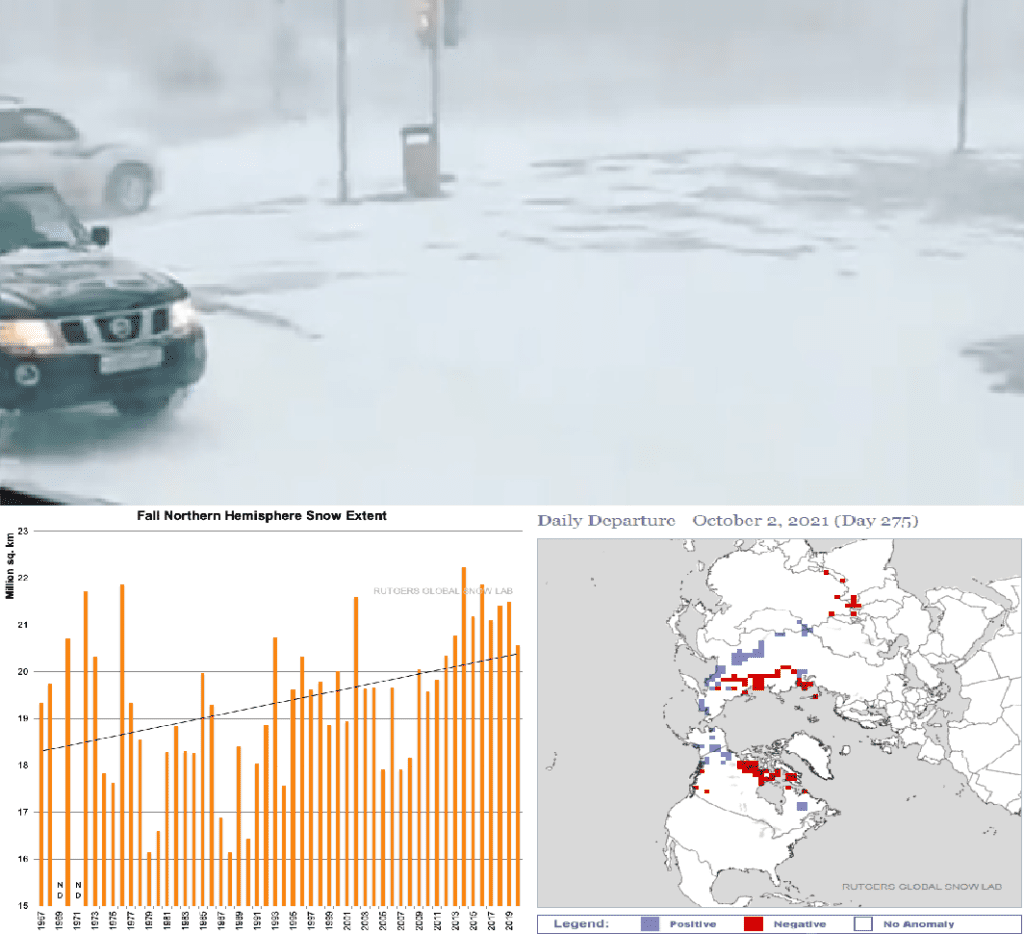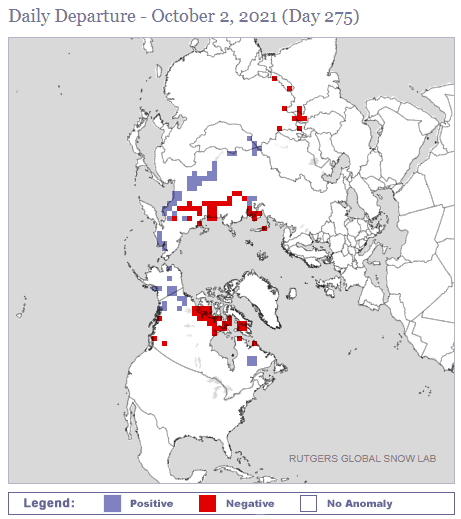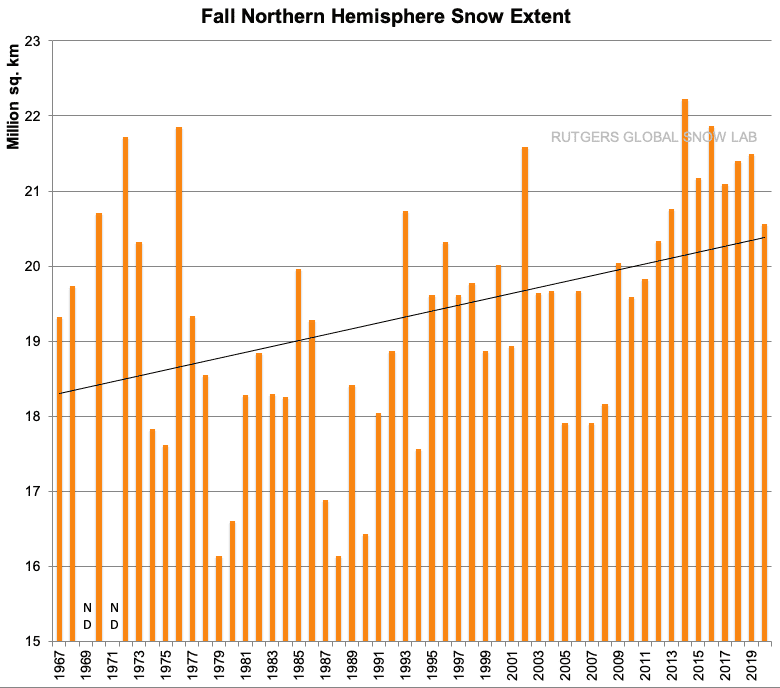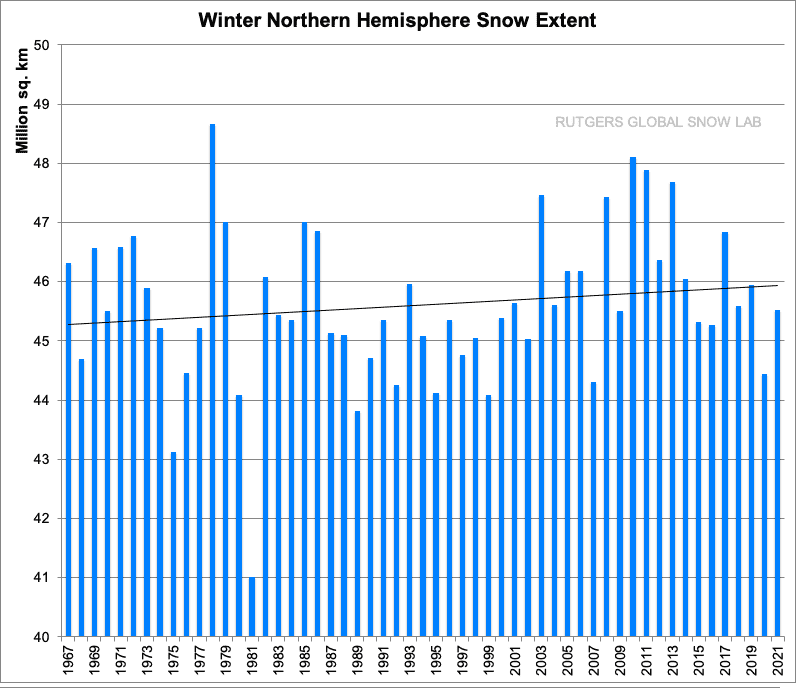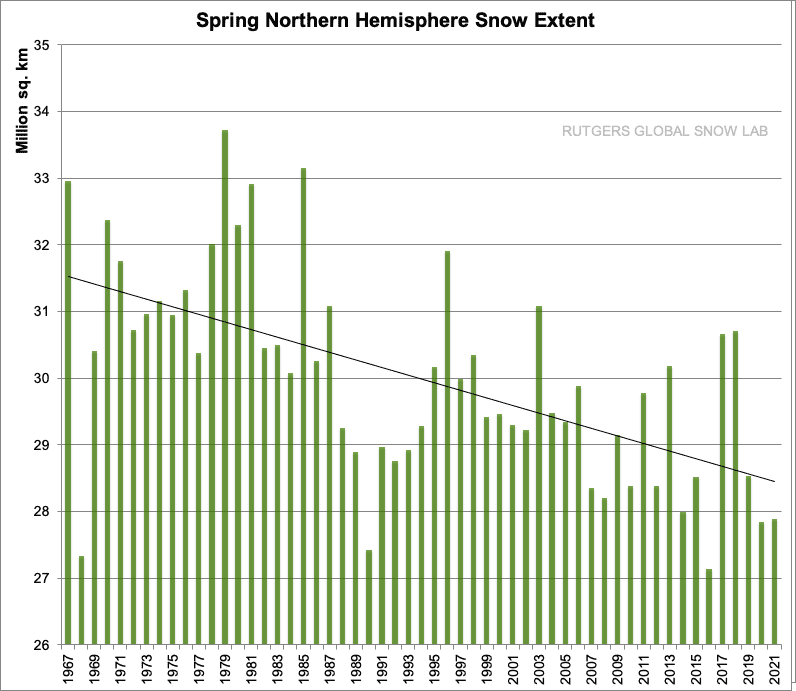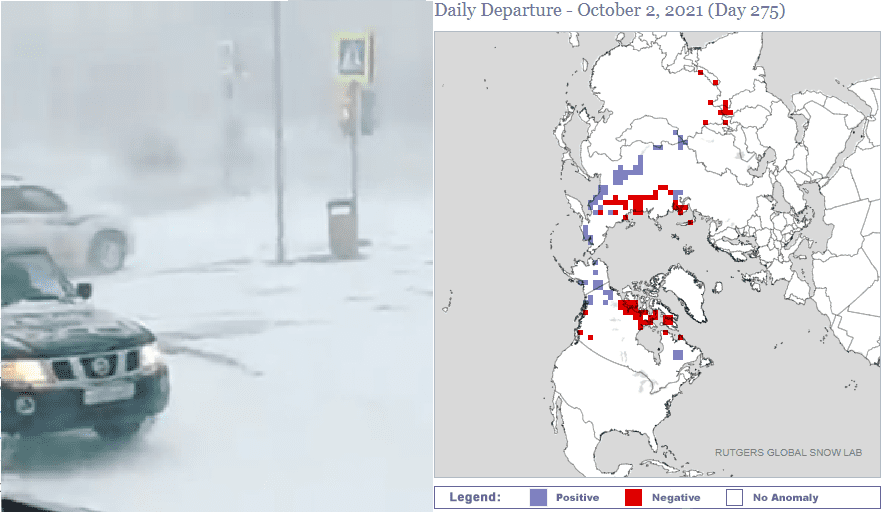 (Visited 9 times, 1 visits today)