Shocking GFS outputs: Legendary frosts up to -30°C for France?
MK
November 27, 2021
2 min read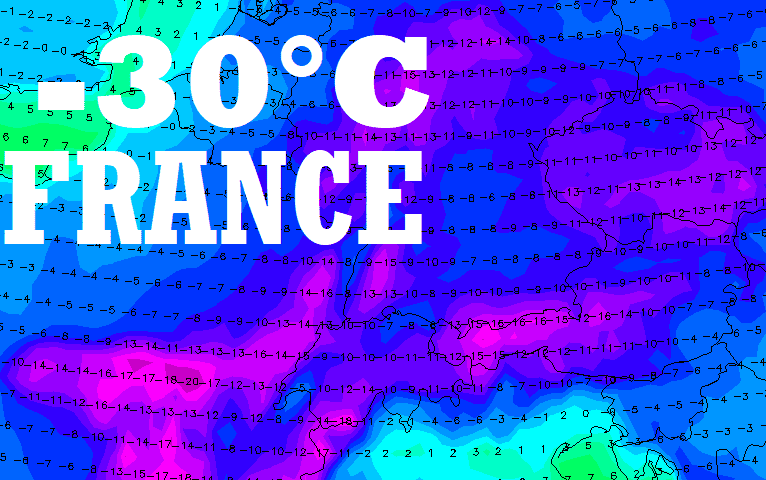 -40°C expected in Scandinavia /https://mkweather.com/347c-not-so-far-from-stockholm-sweden//, -20°C in Scotland, the UK /https://mkweather.com/20c-in-the-uk-already-this-weekend-its-very-close-to-102-year-all-time-record// and not excluded -30°C for continental Europe /https://mkweather.com/late-november-and-early-december-2021-coldwave-in-europe-25-11-10-12-2021-national-top-minimum-temperatures-berlow-1000-masl-estimates/; https://mkweather.com/arctic-frosts-up-to-25c-hit-the-region-from-france-to-ukraine-continental-europe// – this is estimates for predicted legendary early winter frosts in late November and the first half of December 2021!
The last outputs of GFS from Saturday, 27. November 2021 for parts of Europe and very shocking, not only for Spain and Portgual /https://mkweather.com/historic-hailstorm-hit-alicante-spain-legendary-frosts-in-spain-and-portugal-around-10-december-moreover-possible//, but too for continental Europe, including France, where unbelievable -30°C will be around 10. December 2021 according to these outputs possible!
The strongest frosts should hit mainly regions in Central Massif and the Alps, with a possible breaking of threshold -30,0°C in basins and valleys below 1000 MASL (real temperatures should be in frost depressions rarely 10°C lower than returned model)!
Extremely cold weather should surprise Germany, Alpine states, or East-Central Europe, too, and Beast for the East will return to the UK, too.
In 850 hPa, almost -15°C is possible above central France, which are anomalously cold, the Arctic or even Siberian air masses.
Frosts like this should be life-threatening!
Extremely cold weather has a bad impact on the virological situation, heart attack rates, many kinds of cancer, or should cause hypothermia.
Blizzards should cause widespread problems on roads, highways, or railways and power outages, including metropolitan areas.
All is strongly associated with the lowest NAO index since historic January, February, and April 2021 frosts in Europe /https://mkweather.com/nao-index-falls-to-2-0-the-lowest-value-since-legendary-35c-frosts-in-europe-in-january-february-2021-or-206c-in-april-2021//, anomalously cold Arctic /https://mkweather.com/arctic-sea-ice-extent-is-the-2nd-highest-in-15-years//; forecasted blizzard conditions in Europe /https://mkweather.com/estimates-of-regional-snowfall-in-europe-during-an-upcoming-arctic-period-25-11-10-12-2021// and this winter weather should persist until New Year 2022 /https://mkweather.com/long-term-forecast-until-2-january-2022-extreme-arctic-winter-in-europe-until-new-year//.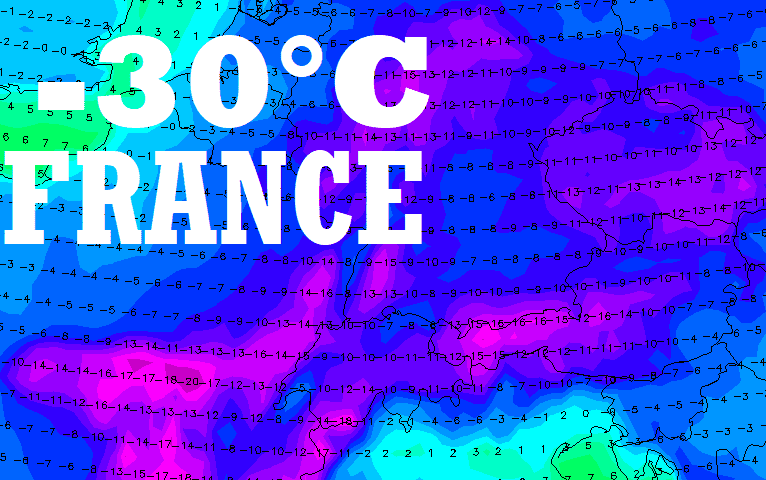 Source: wetterzentrale.de