Already in the last article, we have described anomalous GFS outputs from 8. November 2021 06Z for East-Central Europe /https://mkweather.com/25c-for-slovakia-czechia-poland-and-austria//.
In the previous articles, we have forecasted extreme frosts -20°C or -25°C for continental Europe, too /https://mkweather.com/aggressive-gfs-outputs-expect-abnormal-winter-35c-scandinavia-25c-continental-europe-18c-the-uk-the-uk-france-germany-all-under-the-snow/; https://mkweather.com/europe-expects-10-days-of-arctic-winter-continental-europe-20c-scandinavia-and-moscow-region-30c//.
The worst estimates are confirming and extreme Siberian winter is forecasted to hit European mid-latitudes already in the next 16 days.
Very cold, with severe frosts should be already the next week, but the strongest frosts are forecasted around 24. November, when an extremely cold airflow from Greenland, the Arctic, and gradually directly from Siberia, will be peaking, near possible record low temperatures, up to -25°C in basins and valleys up to 1000 MASL in all continental Europe (from France to Ukraine)!
Extreme frosts up to -35°C in Scandinavia, the Moscow region, Russia, or untraditional -15°C in British Islands are possible.
Near weather like this, very rare Arctic days, with maximum temperatures below -10°C should appear and anomalously cold conditions should bring severe snowstorms and blizzard conditions, before the arrival of the peaking of coldwave.
Almost all Europe will find itself under the snow, including the UK, France, Spain, or Italy.
Extremely cold weather in the next week will be linked to a strongly negative AO phase /https://mkweather.com/be-prepared-for-an-extremely-long-and-strong-coldwave-arctic-blasts-in-europe-between-10-november-15-december-are-expected//.
Extremely cold weather should be associated with life-threatening factors such as hypothermia, heart attack, or worsening of a virological crisis.
Moreover, regionally, the gas crisis should be deepened.
Anomalously cold weather should continue according to the last estimates almost until Christmas 2021 when a possible warming up is possible /https://mkweather.com/the-1st-forecast-for-christmas-2021-warm-christmas-in-europe-north-america-and-asia//.
Winter forecast for Europe and neighboring regions (Central Asia, Middle East, North Africa) promises the strongest frosts in January 2022 /https://mkweather.com/winter-2021-2022-forecast-for-northern-hemisphere-an-awakening-solar-activity-la-nina-neutral-nao-ao-wet-mjo-and-iod-to-drier-mjo-and-iod-qbo-ne-pacific-warm-blob-aao//, therefore isn´t fully excluder, that after extreme cold blasts in the last winter (Winter 2020/2021) we will see extreme -30,0°C and lower temperatures in lower situated, densely populated areas in continental parts of Europe (mid-latitudes), again.
All the extremely cold period is coming after tropical November Indian summer (Veliko Tarnovo, Bulgaria, +32,4°C on 5. November 2021: https://mkweather.com/extreme-november-heatwave-bulgaria-tropical-324c-greece-298c-albania-294c-romania-289c-italy-283c-serbia-275c-ukraine-bosnia-255c-croat/.
Mkweather will be furthermore watching the situation and during the next days, we will be bringing updates of expected Siberian winter in Europe on a daily basis.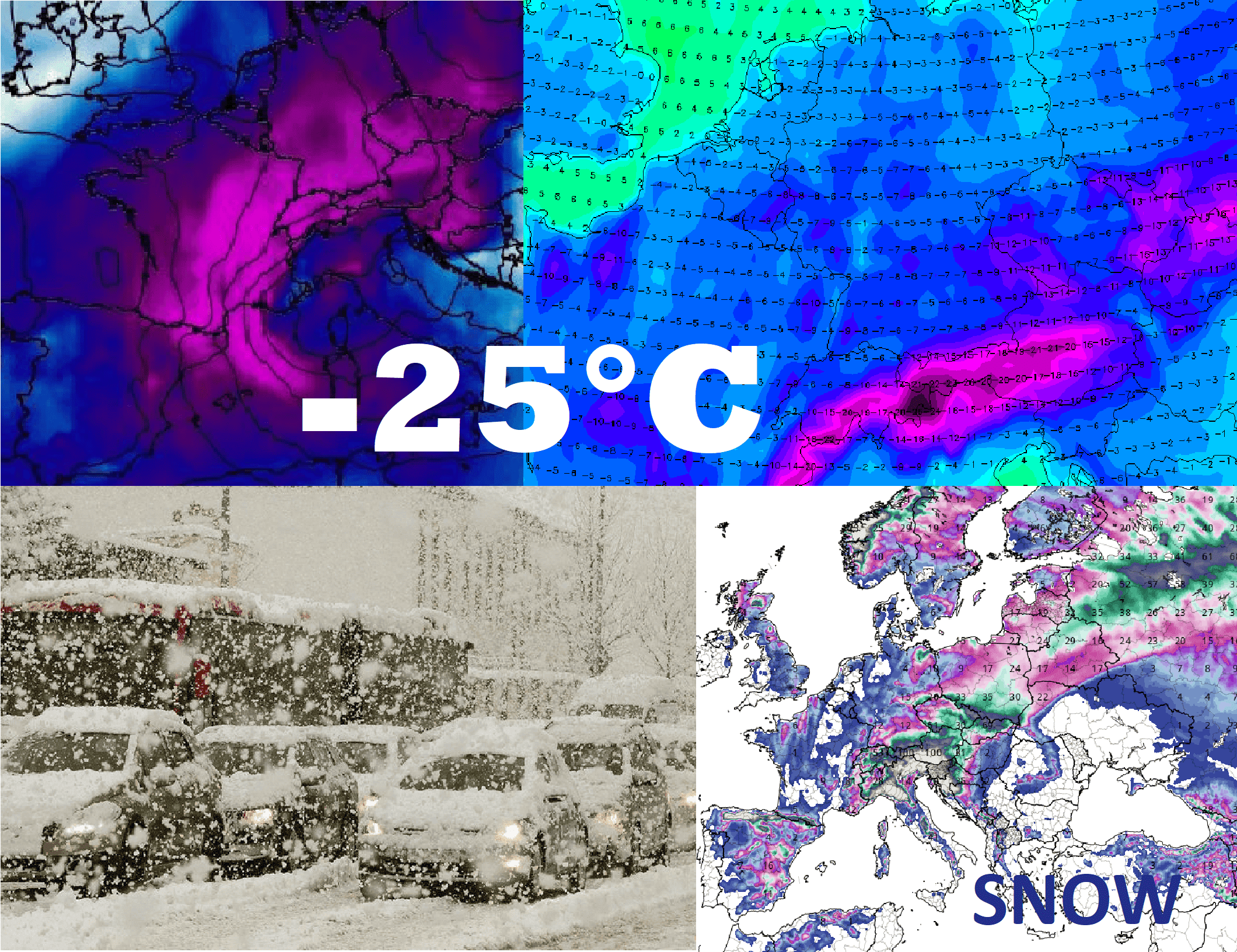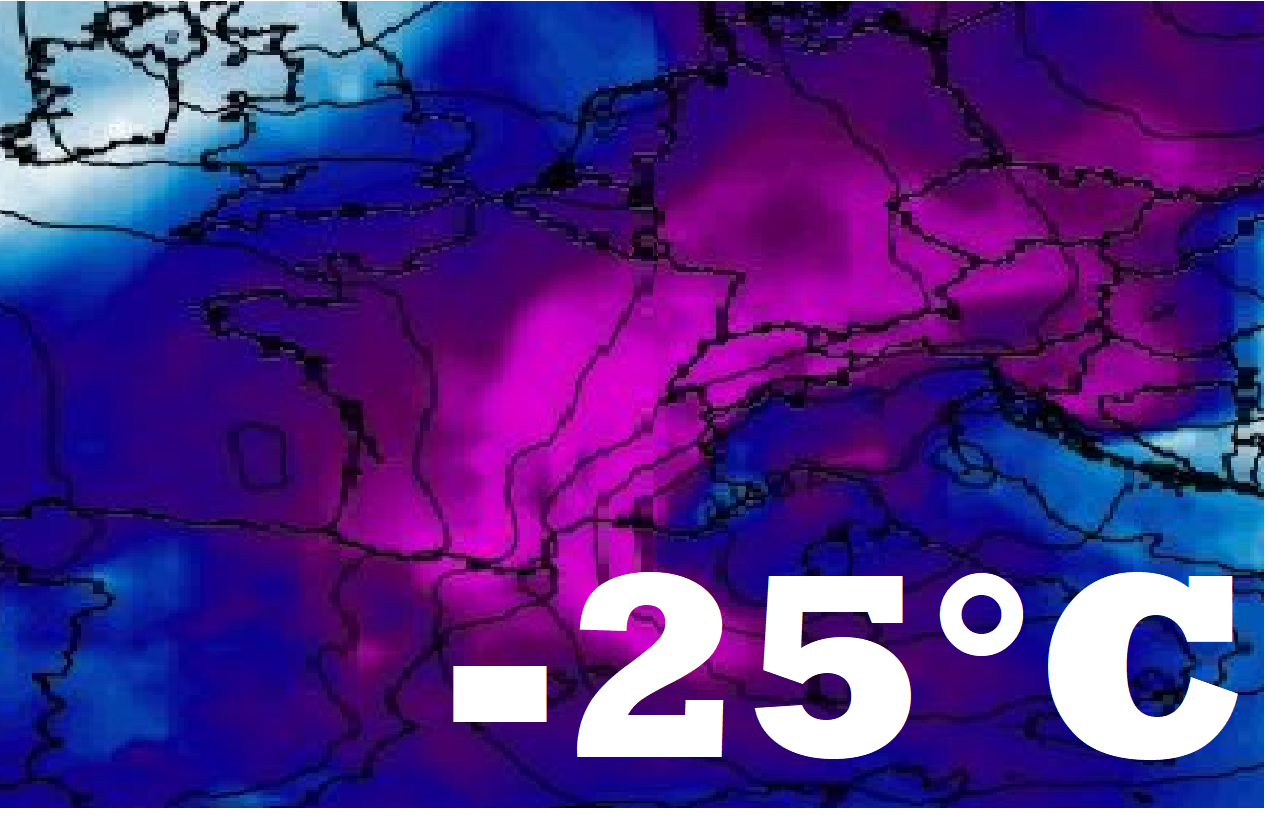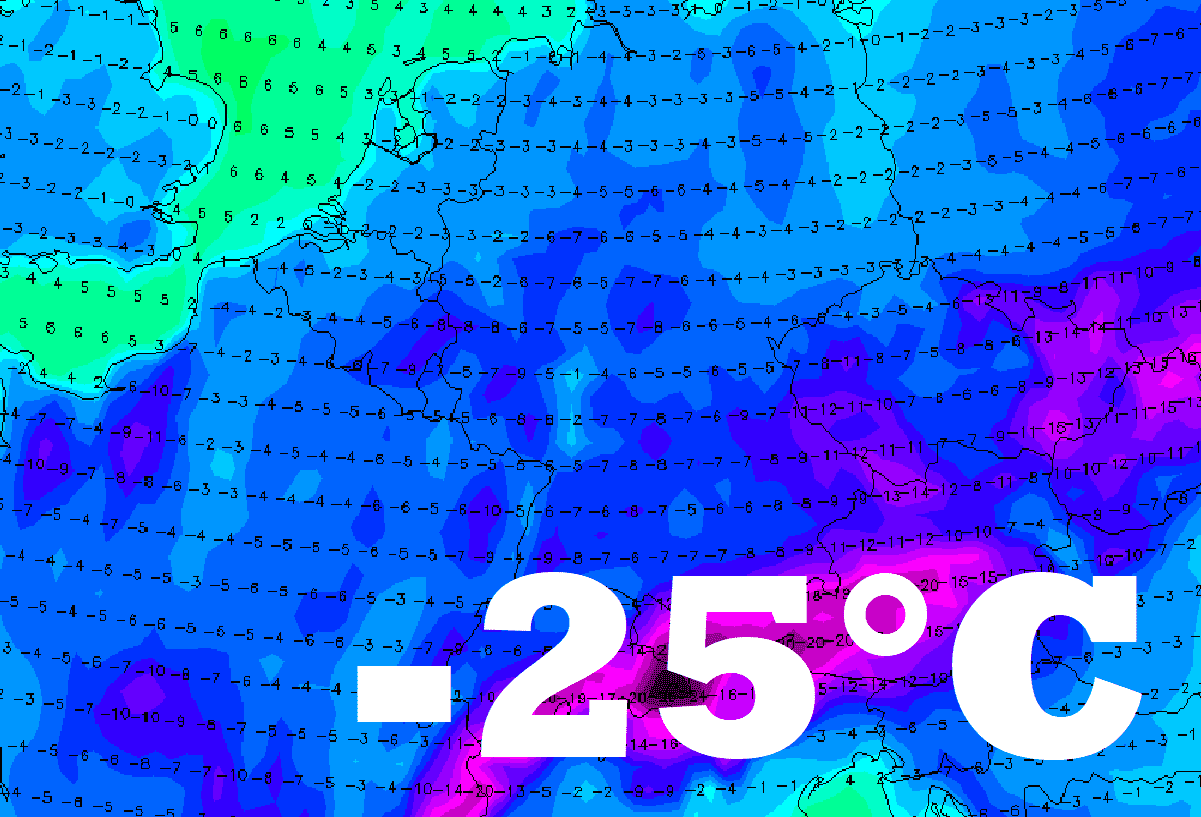 (Visited 1,056 times, 1 visits today)