Southern Norway summer (+28,3°C – only 0,2°C below national monthly record!), northern Norway winter (snowing), extreme frosts are coming!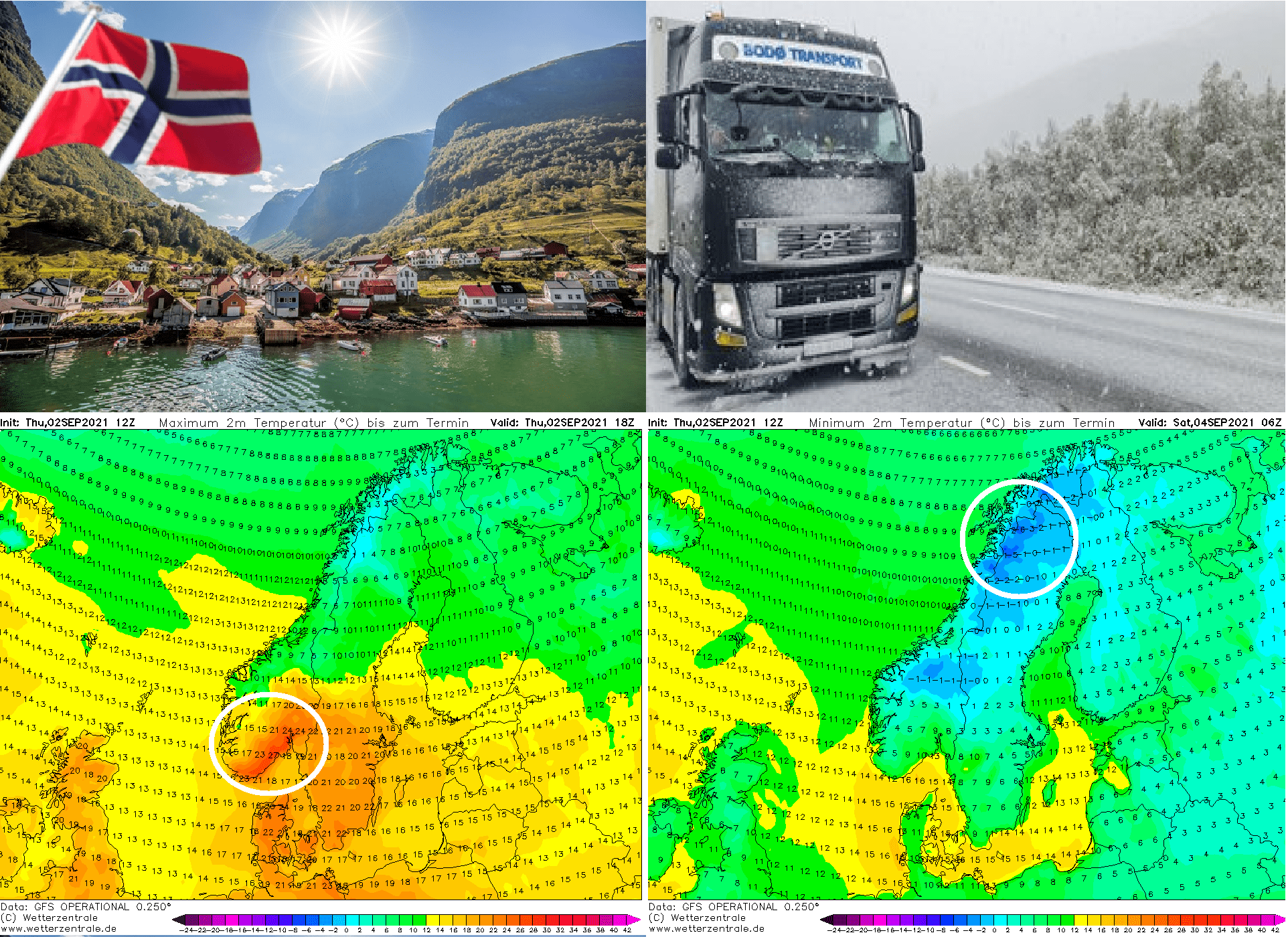 About extreme differences in weather between southern and northern Scandinavia until the end of week, we were informed in the previous article /https://mkweather.com/record-frosts-in-scandinavia-10c-at-the-weekend-4-5-september//.
On Thursday, 2. September 2021, maximum temperatures in southern Norway really increased up to anomalous +28,3°C in Landvik, +27,2°C was measured in Kristianstad and +27,0°C in Gvarv and Hynnekleiv, southern Norway. Temperature from Landvik is only 0,2°C below the all-time September record for Norway.
Oslo was enjoying almost summer +24,6°C, which is only around 5°C lower value, than the hottest day of the year 2021 in the Norwegian capital city.
Meanwhile, Kistefjell, northern Norway (a region with -9°C on GFS maps in the link above), 982 MASL, already reported very cold, winter day, with the maximum temperature only +0,1°C on Thursday, 2. September 2021 (and minimum -0,8°C) and snow, while the next days, after skies make clear, will be even colder!
While southern Norway and on Friday, 3. September 2021, southern Sweden will experience with extremely warm, summer September weather, during the next 3 days, after current snowfall in Scandinavian Mountains (including lower situated regions), minimum temperatures rarely up to -10°C on deeper snow cover are in northern Norway and northern Sweden possible and temperature should drop later below -5°C in lowlands in northern Finland, too.
These days, therefore, are bringing into Scandinavia all year seasons from summer to winter.
Meanwhile, in France and continental Europe, the last tropical heatwave of the year 2021 is beginning /https://mkweather.com/the-last-tropical-heatwave-of-the-year-in-european-mid-latitudes-france-35c-benelux-germany-alps-and-carpathians-30c-hungary-35c-the-uk-and-poland-28c/; https://mkweather.com/the-weakest-summer-in-paris-france-after-2000-the-hottest-day-of-the-year-with-only-333c//, above Balkan and Greece, extremely cold nights have appeared /https://mkweather.com/the-extremely-cold-air-is-already-in-southern-europe-greece-61c-north-macedonia-48c-romania-slovenia-34c-croatia-30c-2-3c-above-all-time-august-records// and parts of Spain report catastrophic floods /https://mkweather.com/breaking-catastrophic-floods-hit-spain-toledo-valencia-barcelona-majorca-regions-are-completely-flooded-tourists-in-a-danger//.
Already in around 10 days, ex-hurricane Larry (possible Category 5) should shift above NW Europe, including Norway, with significant storm impact in many countries /forecast will be updated soon https://mkweather.com/the-first-significant-ex-hurricane-in-europe-possible-hurricane-category-4-larry-should-bring-danger-to-america-then-should-aim-towards-the-uk-france-ireland-benelux-norway-spain-or-portugal//.
Summer 2021 don´t want to give it up, but winter season 2021 is coming, therefore don´t forget to dress warm and watch forecasts, news and warnings for planning your vacation, autumn works (mainly harvest collecting), preparedness associated with a virological situation or preparing to winter.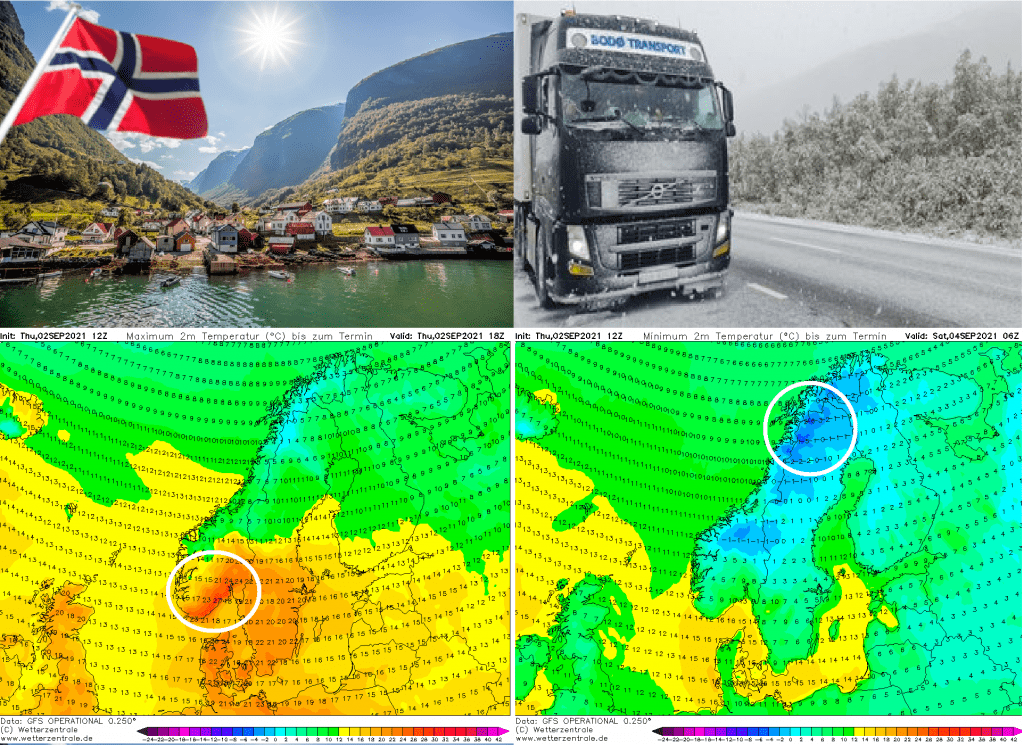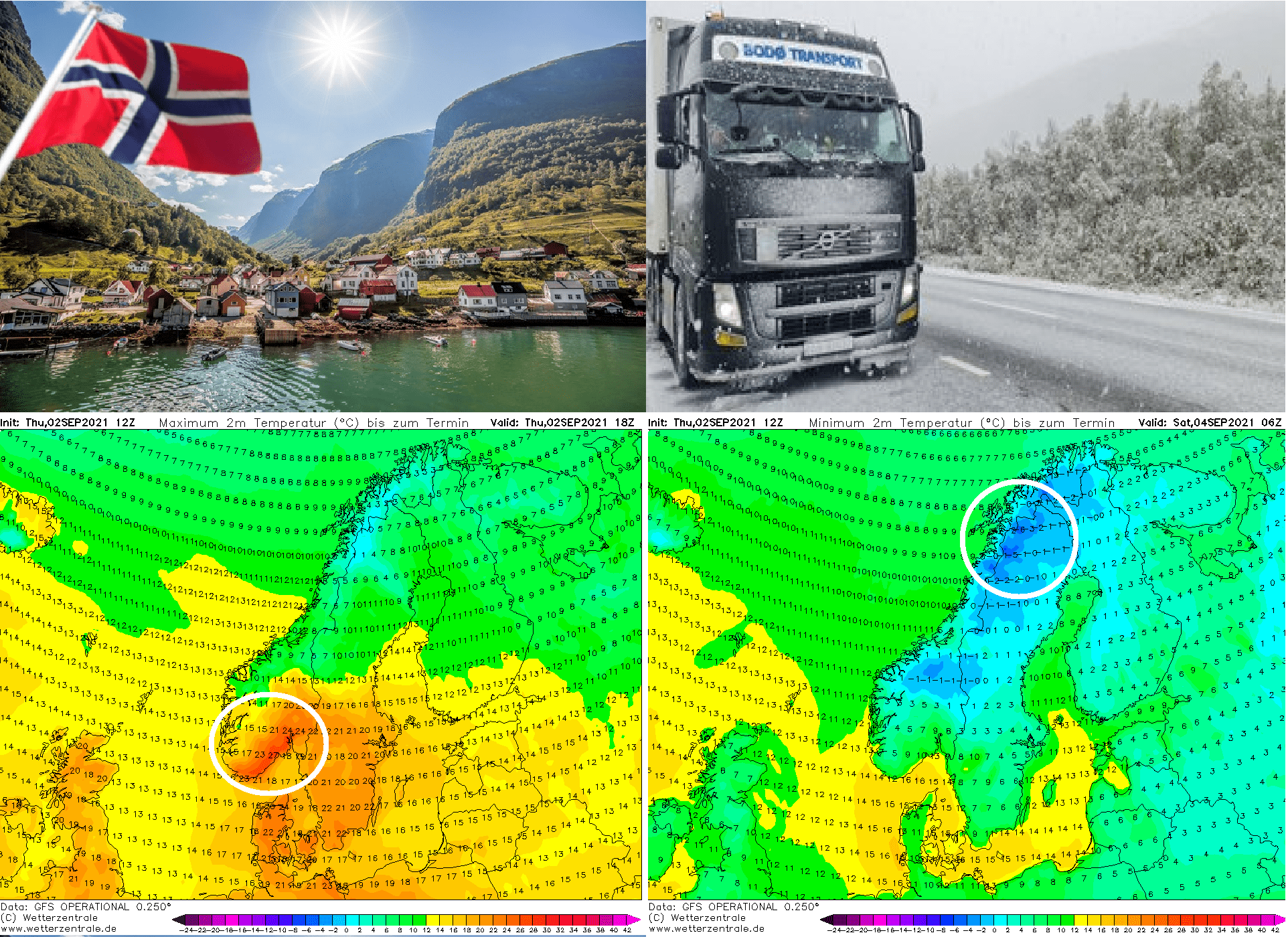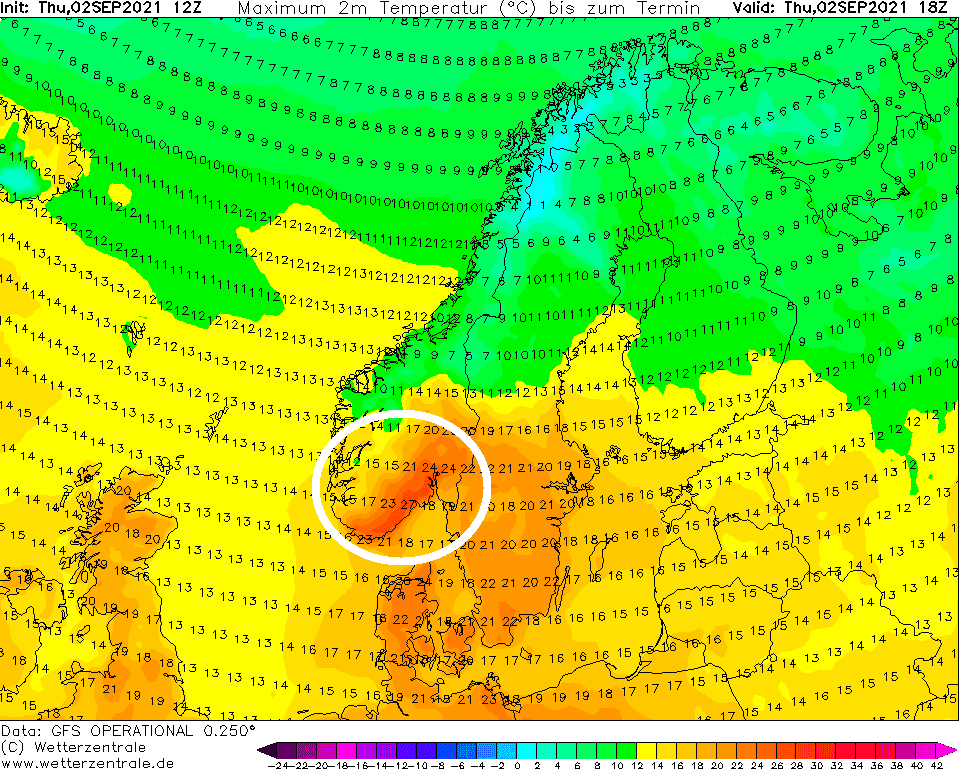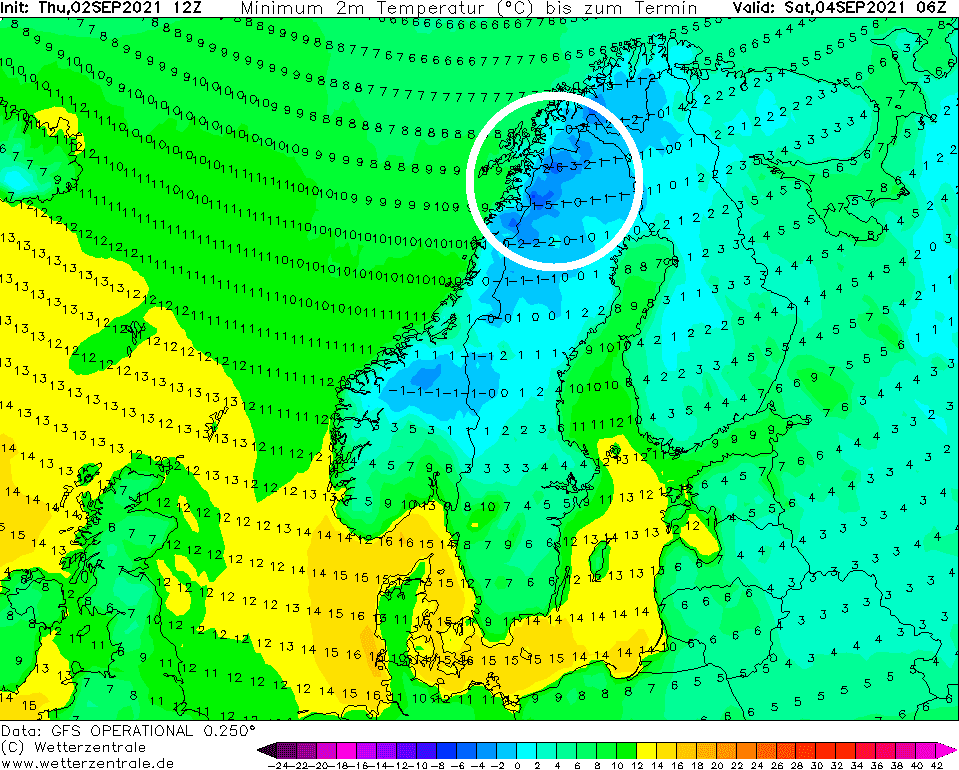 Source: wetterzentrale.de