Arctic blast in Europe continues with untraditionally strong frosts in more southern parts of the continent, such was expected.
While early this week frosts up to -10,2°C surprised the eastern half of continental Europe /https://mkweather.com/czechia-102c-romania-69c-ukraine-59c-slovakia-55c-belarus-52c-lithuania-50c-the-first-severe-frosts-are-here//, already on Wednesday were observed the first daily records in France and Spain /https://mkweather.com/the-first-frosts-in-spain-reinosa-42c-and-france-ristolas-49c-new-daily-records-observed//, but Thursday´s morning was even colder!
In La Brevine on the border of France with Switzerland, in around 1000 MASL, only -7,1°C was measured. Montlucon in central France reported according to Météo France -2,7°C and Gueret St. Laurent -2,5°C.
Extremely cold weather has shifted above Italy and Western Balkan, too. In the northwesternmost village of Slovenia – Ratece, on the border with Italy, around 500-600 MASL, only -5,1°C was measured.
Croatian Gospic in similar elevation, -2,9°C reported.
Extremely cold was in Nestares, Spain around 800 MASL, only -4,9°C!
From the Alpine region, from bigger cities, -4,2°C was reported from Weitensfeld, Austria, or -3,5°C from Oberstdorf, Germany. It´s possible, that elevations in the Alps with a snow cover should report temperatures similar such as La Brevine, or lower, up to -10°C in 1000 MASL.
Extremely cold air will be slowly shifting above south-central Europe and the northern Mediterranean in the next 5 days, yet, with the next severe frosts until early next week.
Frosts 0/-5°C, rarely up to -10°C should appear in frost valleys and basins with big temperature anomalies /maps below/.
After the very cold period, the next and very long Indian summer period will come already in the last 12 October days and in the first half of November 2021 /https://mkweather.com/the-last-12-october-2021-days-brings-temperatures-20-25c-in-continental-europe-in-3-waves/; https://mkweather.com/november-should-start-with-summer-weather-record-temperatures-25c-in-continental-europe-are-possible//.
After late Indian summer, the legendary start of Winter 2021/2022 is still possible /https://mkweather.com/winter-2021-2022-forecast-extreme-frosts-in-eurasia-in-december-in-north-america-in-february-early-canadian-stratospheric-warming-ne-pacific-blob-la-nina-qbo-and-shift-from-nao-to-nao-such-le/; https://mkweather.com/winter-2021-2022-forecast-a-peak-near-nao-already-in-december-ne-pacific-warm-blob-nao-and-early-spring-in-february-north-america-oppositely-warm-start-cold-end-of-winter/; https://mkweather.com/russian-meteorologists-expect-extreme-winter-around-december-january-2021-22//.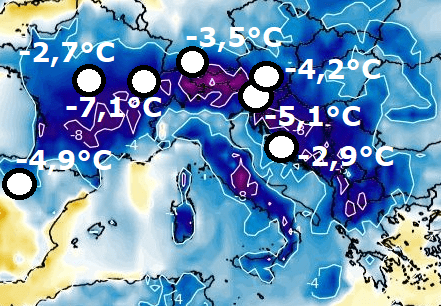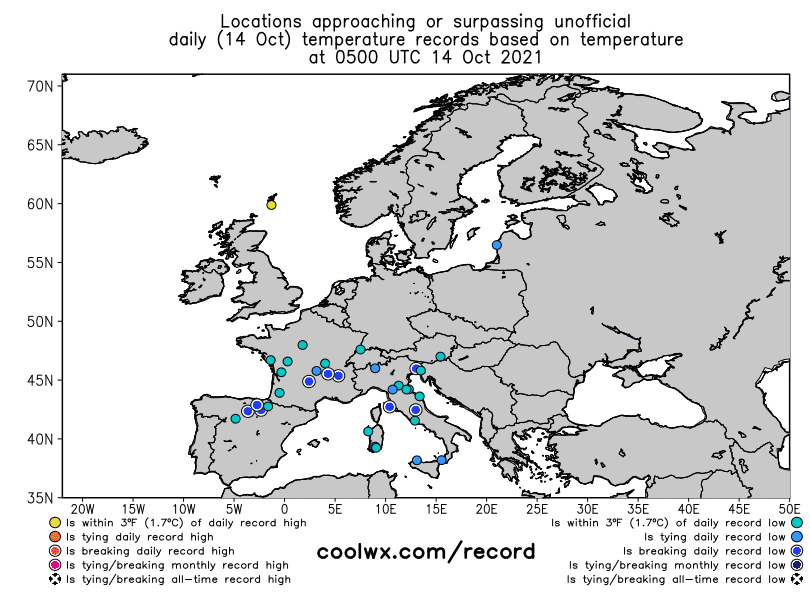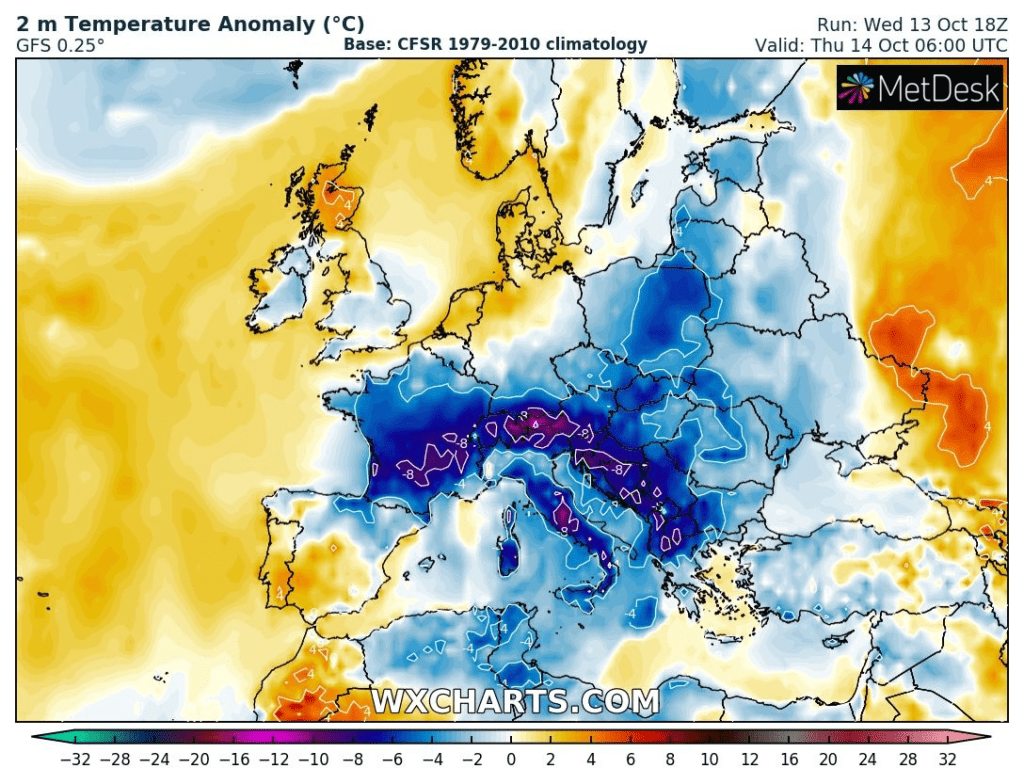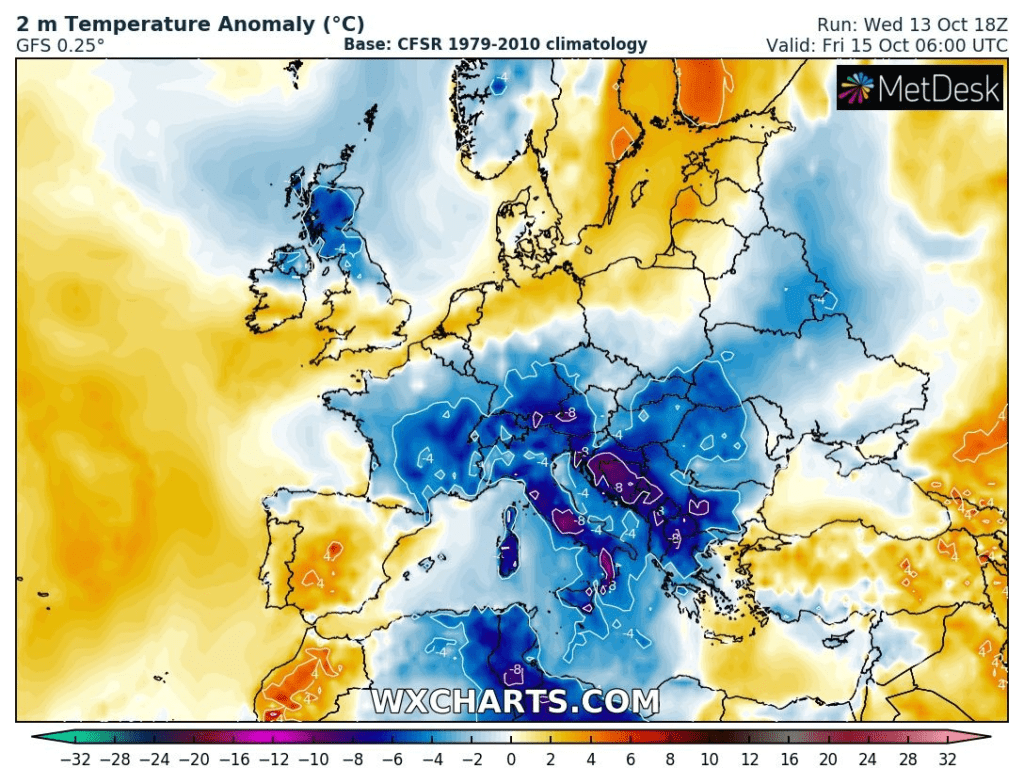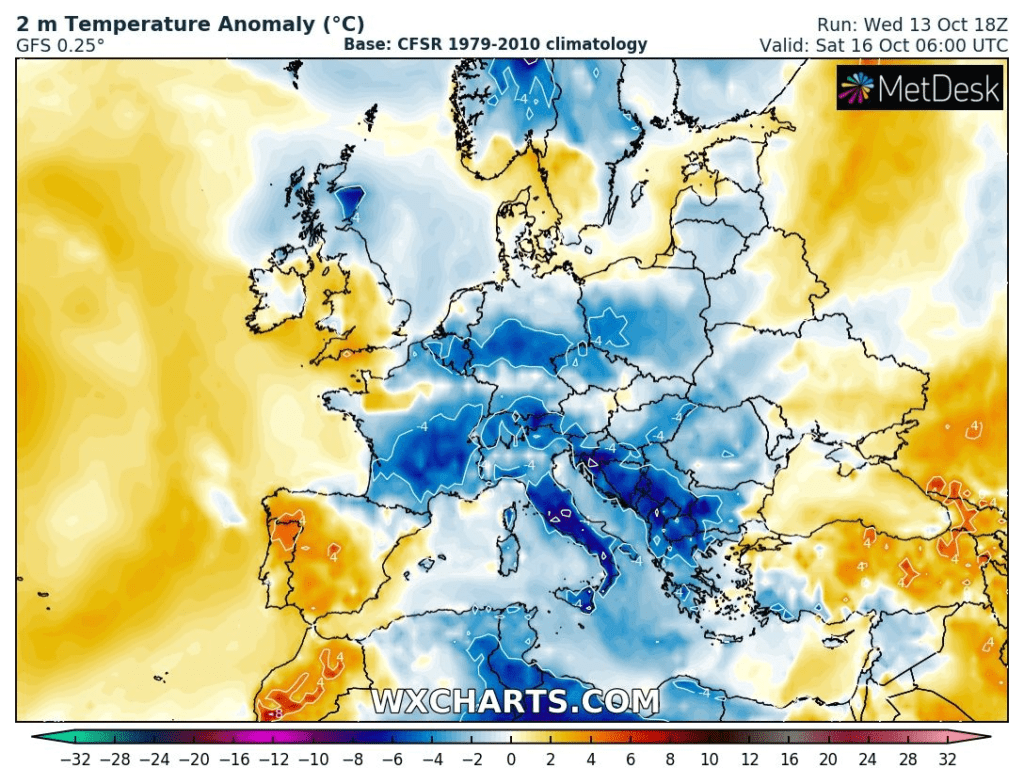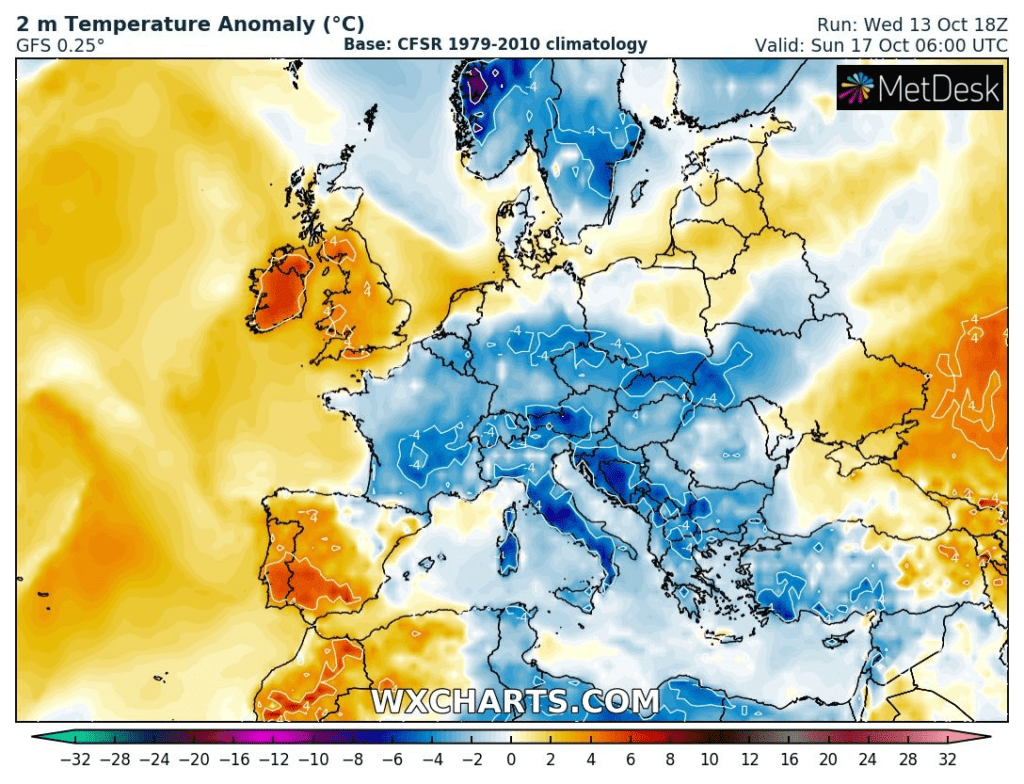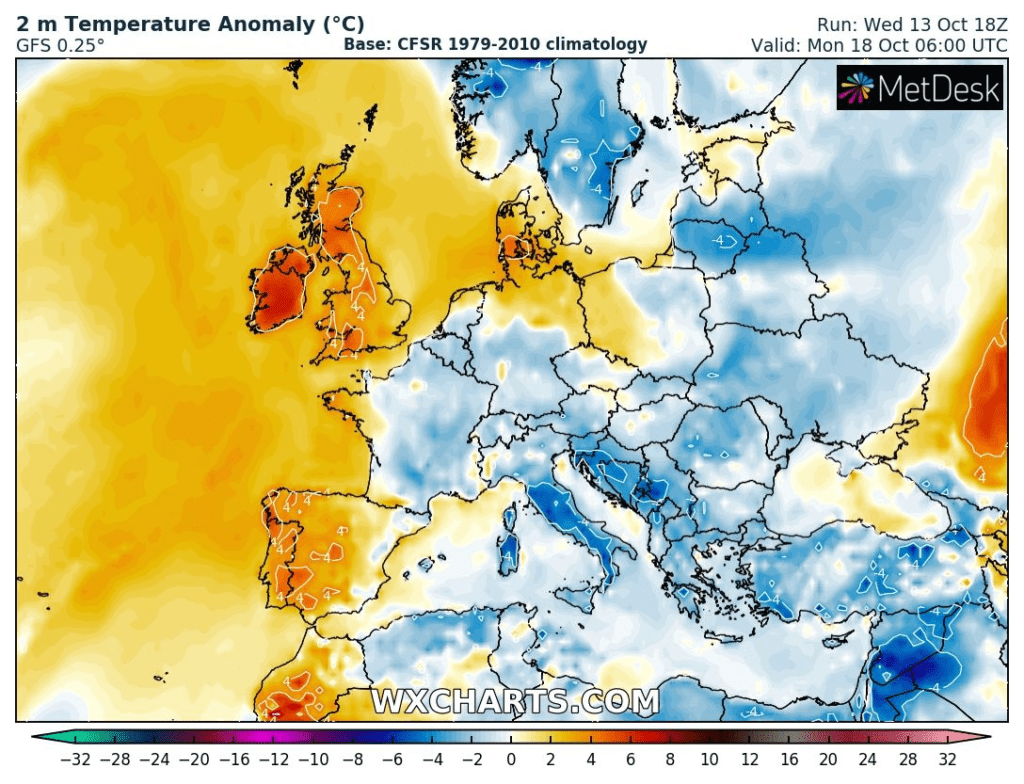 Source: wxcharts.com
(Visited 62 times, 1 visits today)