The hottest September day in Scotland in 115 years! Charterhall +28,6°C!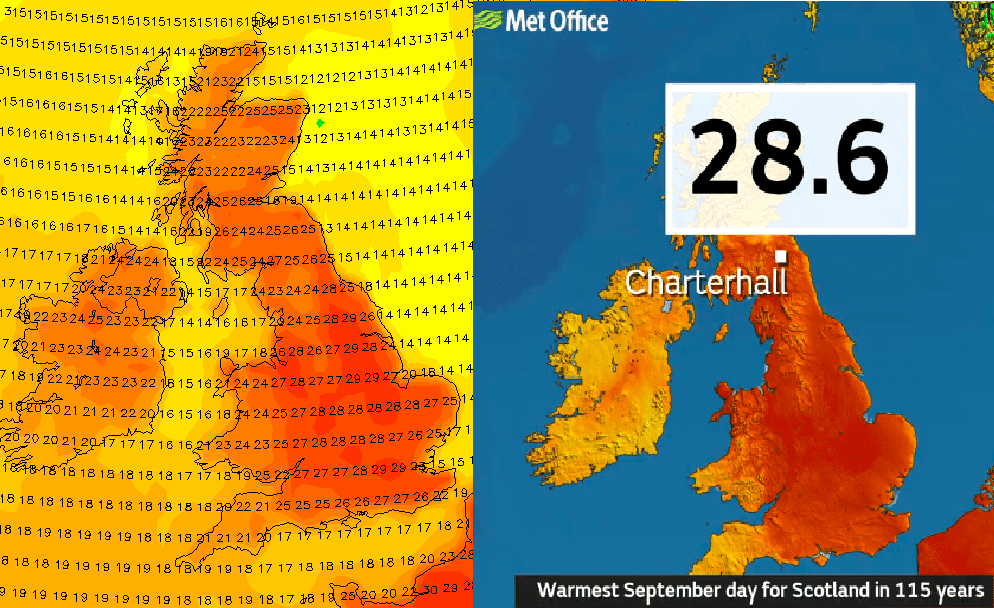 In the last days and hours, we were informed about extremely hot weather and temperature records in Wales (+30,7°C), England (+30,1°C) and Ireland (+28,6°C) https://mkweather.com/uk-ireland-glenbeigh-ireland-286c-the-hottest-september-day-since-1906-gogerddan-wales-307c-northolt-england-301c-2021/), France (+36,7°C), Spain (+39,2°C) and Portugal (+36,0°C) /https://mkweather.com/spain-392c-france-367c-portugal-360c-heatwave-is-bringing-many-all-time-september-records-2021//, northwestern Africa (Algeria +48,2°C, Morocco +44,5°C) /https://mkweather.com/nouasseur-morocco-445c-only-07c-below-all-time-national-september-temperature-record/; https://mkweather.com/algeria-482c-egypt-477c-only-02c-01c-below-all-time-september-records-extremely-hot-will-be-until-early-next-week// and Norway (+28,0°C) /https://mkweather.com/drammen-berskog-norway-280c-05c-below-all-time-september-record//.
On Wednesday, 8. September 2021, Scotland is joining into these statistics, with the hottest September day since 1906.
In Charterhall, +28,6°C was measured, which is the highest September temperature in Scotland in the last 115 years!
On Tuesday, 7. September, +30,7°C was measured in Gogerddan, Wales, +30,1°C in Northolt, England, and +28,6°C in Ireland – in Ireland, it was similarly the hottest September day since 1906.
Summer weather should persist in parts of the British Islands until Friday, 10. September 2021, yet and rare summer days (above +25°C) are possible around the weekend 17.-19. September 2021, too.
Islands will probably avoid to storms associated with ex-Hurricane Larry, which should hit mainly Iceland and Greenland.
The most populated parts of the UK faced in August 2021 the 3rd dullest month in history /https://mkweather.com/the-3rd-cloudiest-dullest-august-in-southern-england-in-history// and France, the British Islands, northern Spain, Benelux, and western Germany experienced with colder and stormy Summer 2021 /https://mkweather.com/the-weakest-summer-in-paris-france-after-2000-the-hottest-day-of-the-year-with-only-333c// – September 2021 is bringing a form of satisfaction in the region, with a quite powerful late-season heatwave.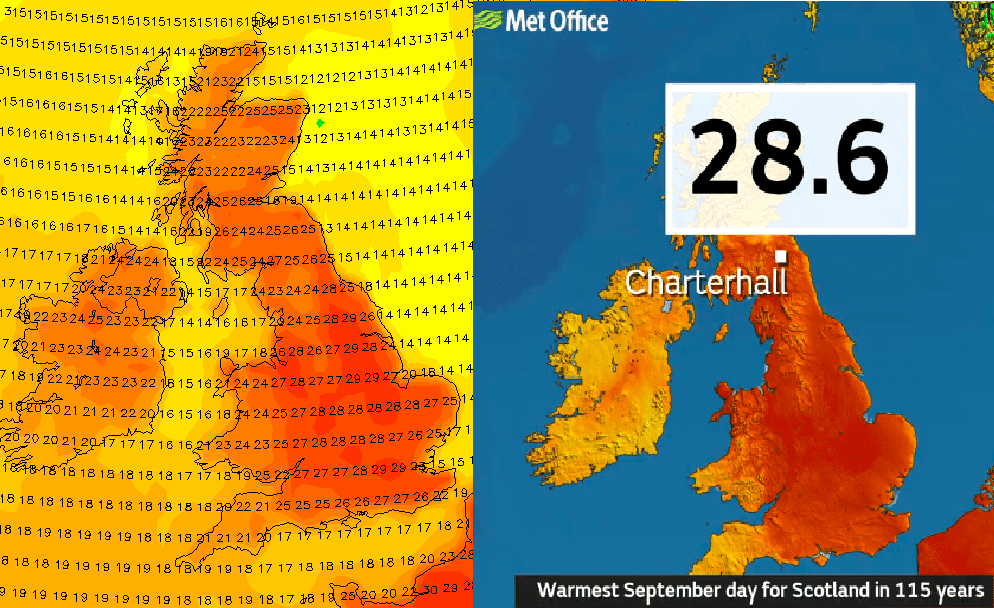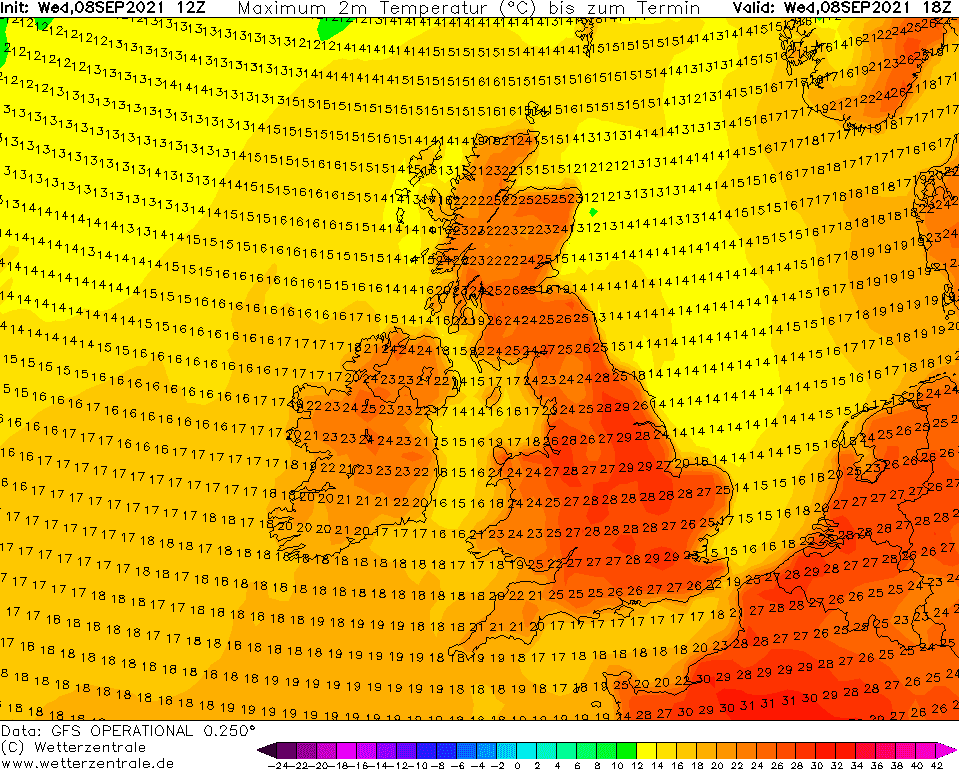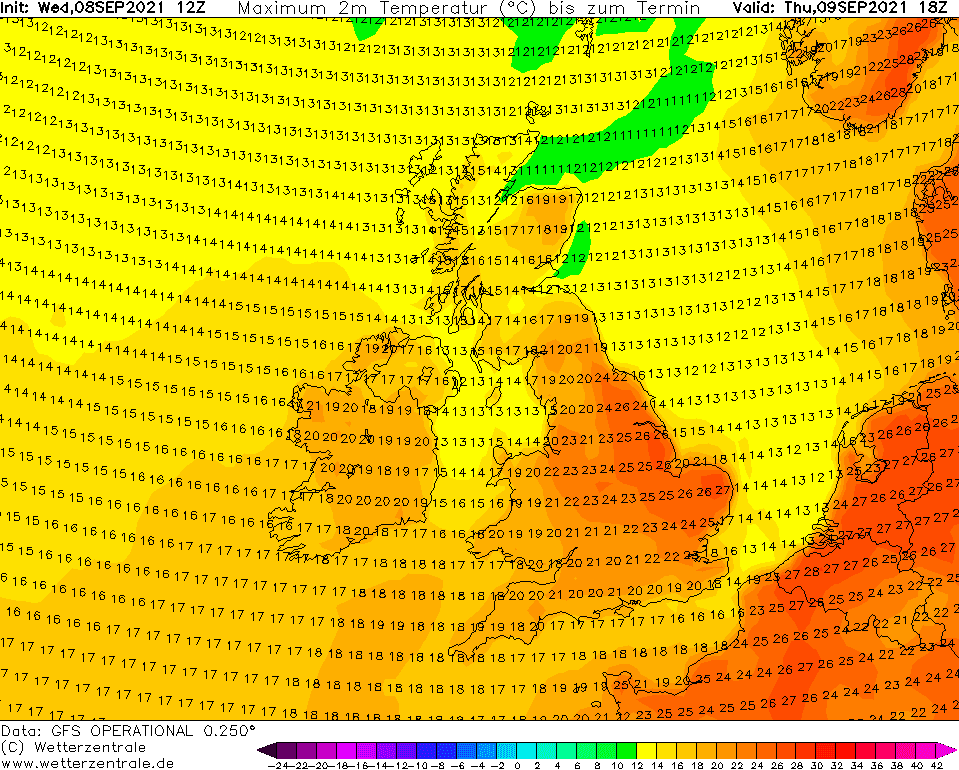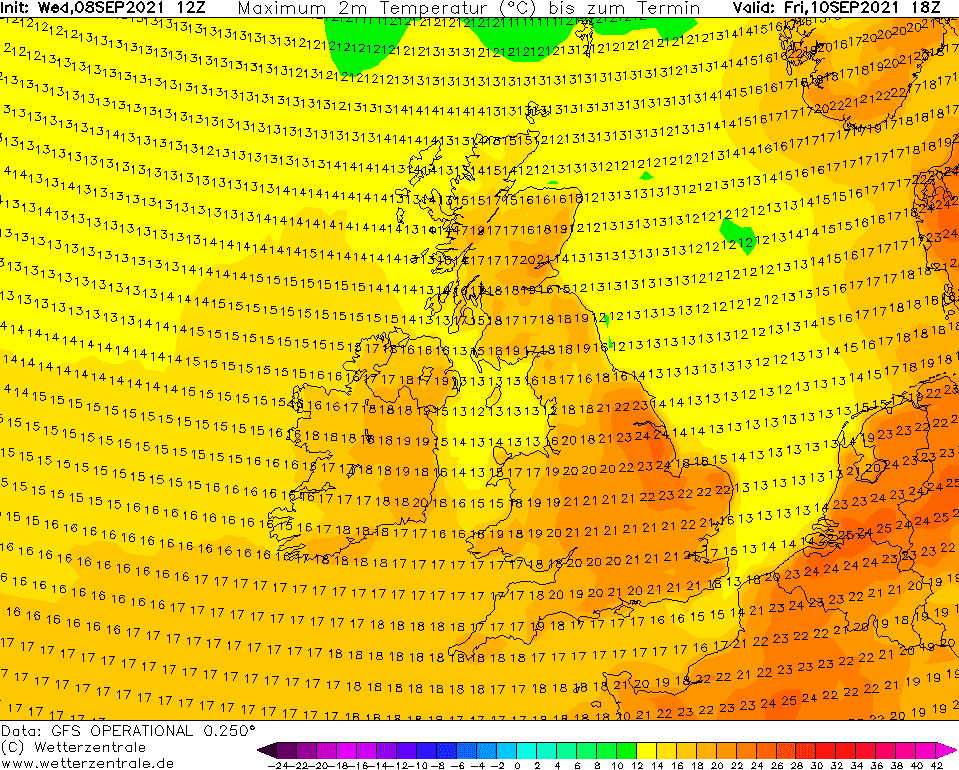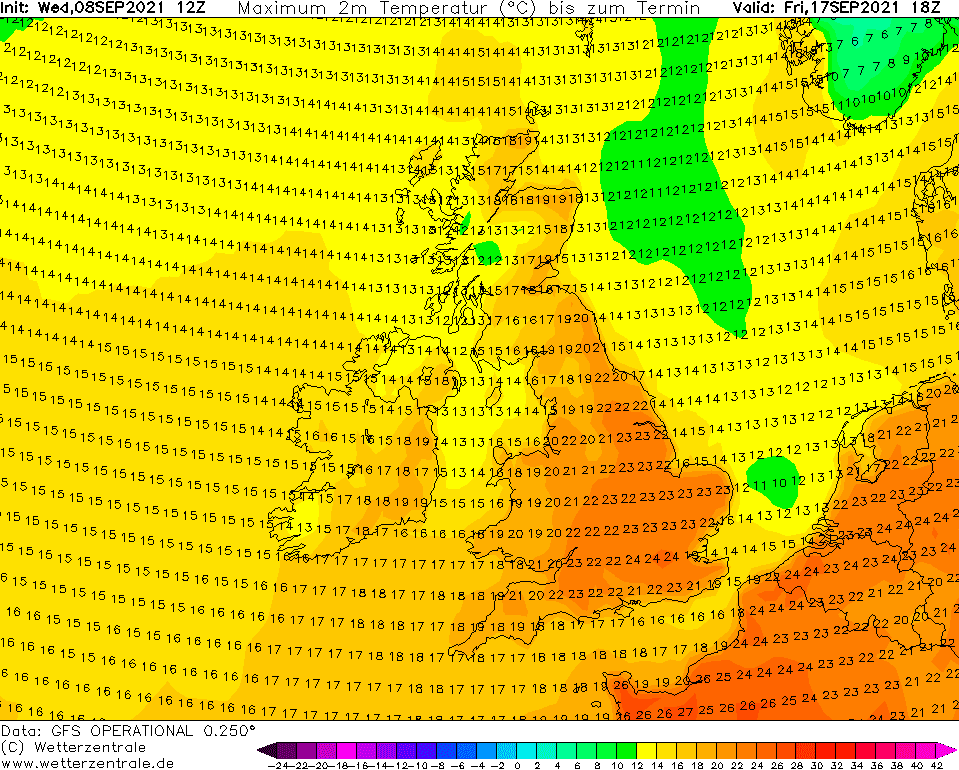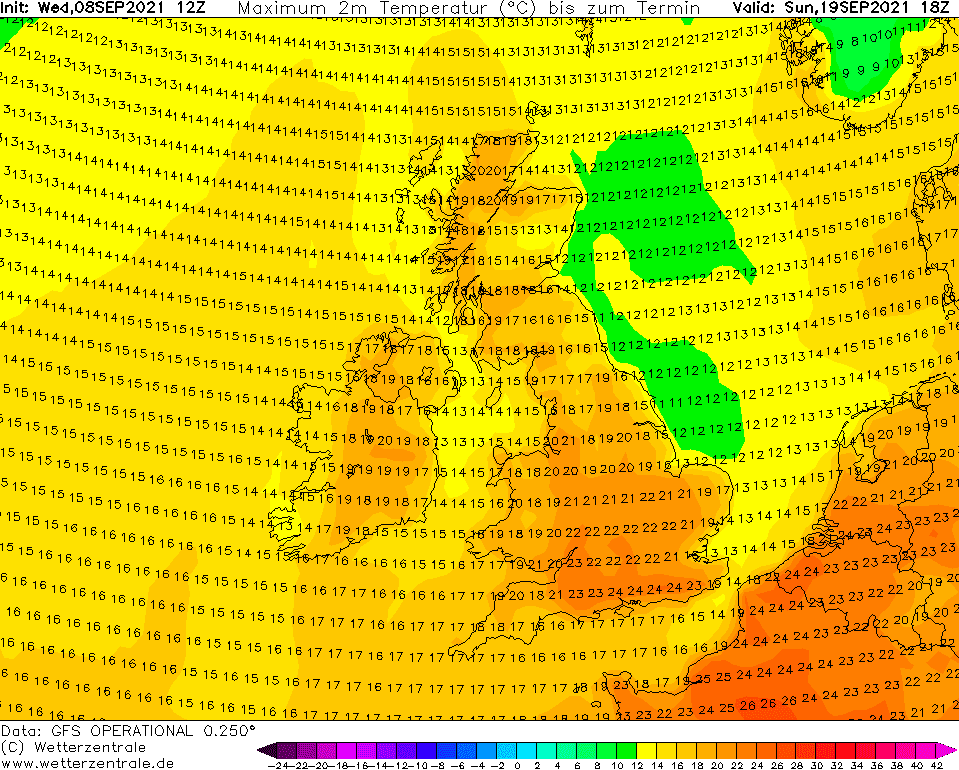 Source: wetterzentrale.de